Stars & Bars in Buttercream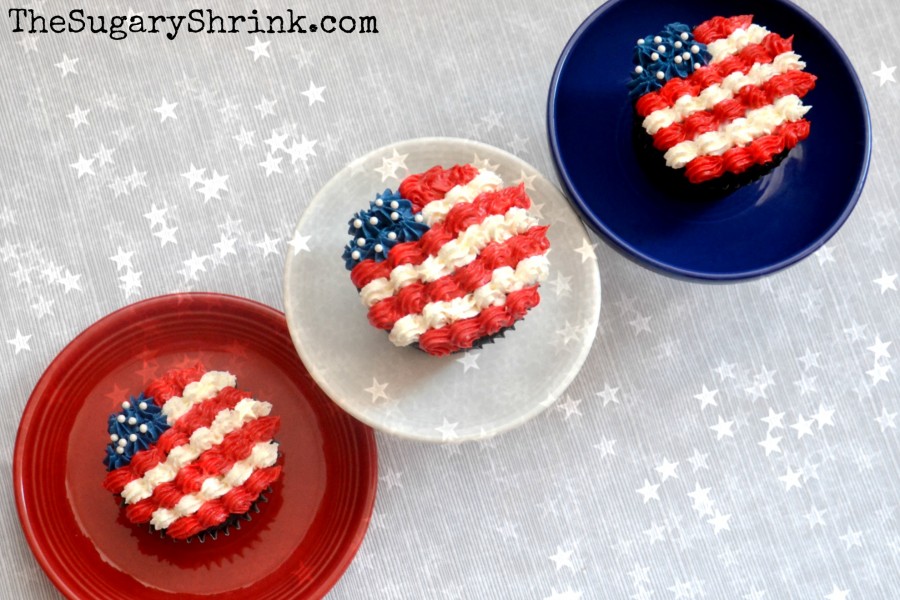 Chocolate Cupcakes and Tinted Vanilla Buttercream Frosting
Happy Birthday, USA!  And, since it's your birthday, we're having cupcakes.
I've been working with chocolate cupcakes this week – different design styles that I hope make cupcake decorating more approachable for the home baker.  The biggest take home message: there's more to cupcakes than sprinkles.
Chocolate and Vanilla is a classic combination – no need to introduce complex flavors since the visual is the star of this show.  When a complicated look is paired with complicated flavors, there can be a fight for center stage.  Keeping things simple with this flavor profile strikes the right balance.
After the cupcakes are completely cooled, separate the vanilla buttercream – but not in equal portions.  There needs to be more red, a little bit less white, and significantly less blue.
I began and finished with the red buttercream.
Using a shell pattern with a Wilton piping tip #22, I piped on the stripes, alternating red then white.  A few dropped stars for the blue corner were done with a piping tip #18.  It's always interesting when starting on a new design; the spacing eventually improved and became more uniform.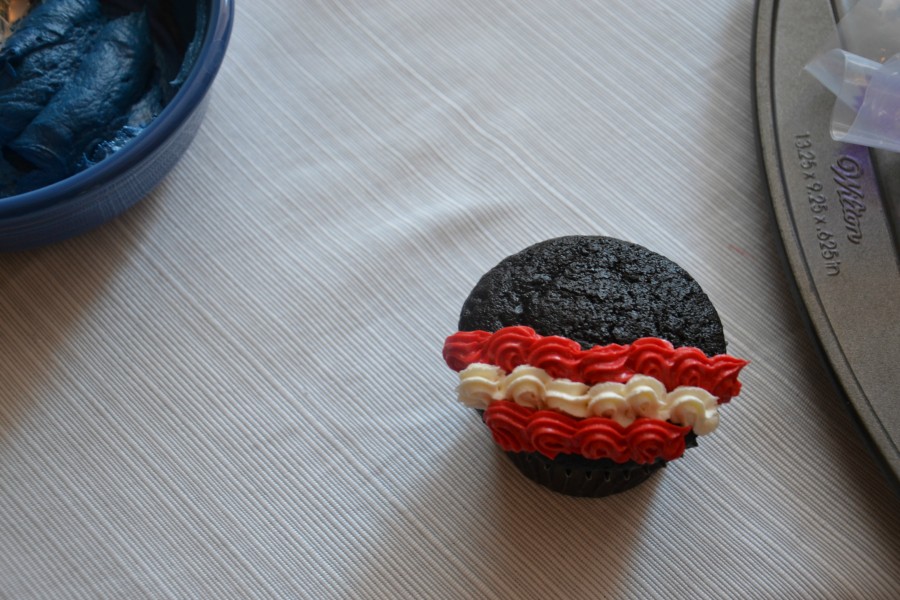 White sugar pearls make for perfect stars.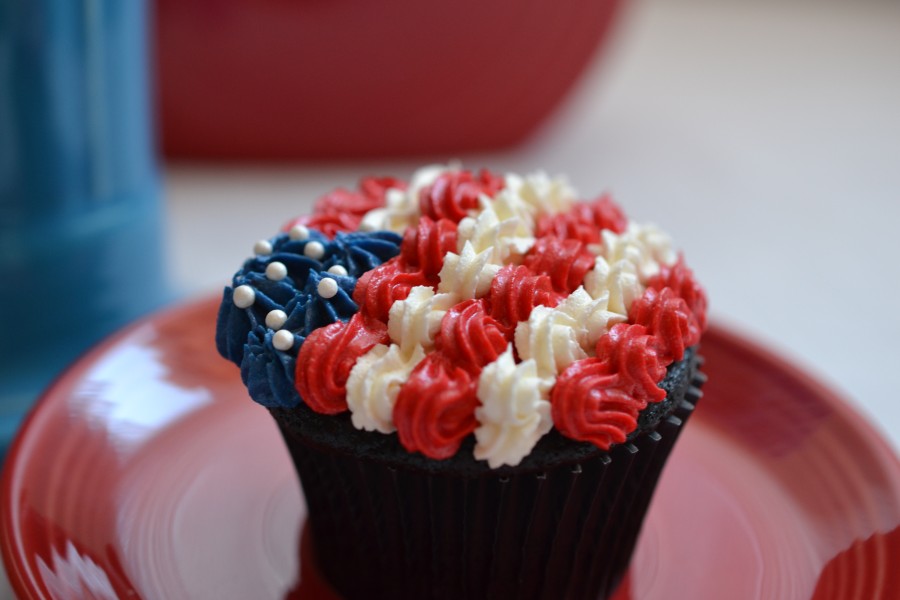 I do love working with my Fiesta Dinnerware in creating the many looks of a cake shoot!  Red, White, and Blue just makes it all kinds of jazzy.
It's a great day we get to celebrate the freedoms we enjoy and acknowledge the men and women (in and out of uniform) who have sacrificed so much.
I'm grateful for my life partner and the many ways he continues to love and support me and our people.
I'm grateful for sobriety and the knowledge that holidays like this will be remembered!
I'm grateful for 4th of July traditions of my youth and the traditions we gave our people …. home town parades, hot dogs in the park, American flag t-shirts, and sparklers.