Vintage Ad: Vanilla Cupcakes with Buttercream

Vanilla Cupcakes with tinted Vanilla Swiss Meringue Buttercream
These vintage ads still fascinate me.  I've posted more on Instagram than I've blogged about – they're just that much fun to recreate.
There are so few vintage ads that feature cupcakes, I simply couldn't pass up these beautiful colors.  And aren't they stylish?  Nothing kitschy about these elegant little cakes.
Interestingly, the original 1950 ad was sponsored by Bakers of America, Chicago, Illinois.  They were encouraging adult women to let professional bakers provide cupcakes, because "a smart little girl like you ought to buy'em baked."  Yeah, that's pretty much barf-worthy.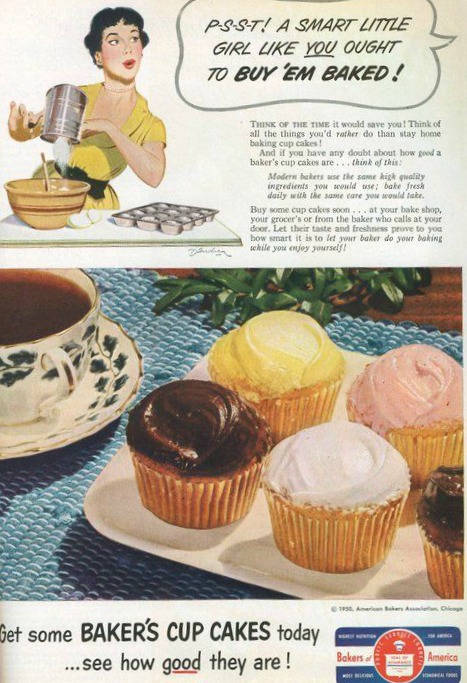 However, this ad sparked a great question and I found several organizations of professional bakers.  The American Baker's Association seems way too big for a home baker like me, but I really don't have any idea.
The Retail Bakers of America focuses on professional bakers in bakeries and not so much the home baker.  But they offer certification levels, which is interesting.
So anyway, about a few Classic Vanilla Cupcakes…
The two most important elements of executing this Vanilla Cupcake before it goes in the oven:  use the best vanilla available to you and don't overwork the flour – just get it barely integrated (expect a few lumps).
This is my favorite, go-to buttercream recipe.
---
---
AMERICAN BUTTERCREAM
2 sticks of butter, salted
1 lb powdered sugar
1 T vanilla, clear
whole milk – to desired consistency
I love that it can take color or flavor as I need.  Need chocolate?  It's ok to whip in chocolate ganache.  Need Peanut Butter Buttercream?  Substitute one stick of butter with 3/4 c creamy peanut butter and I add more milk to get the consistency I like.  This buttercream recipe is a work horse.
At the same time, to keep things interesting, I'm once again exploring Swiss Meringue Buttercream.  I tried it a couple years ago – it was amazing!  Then I broke the glass bowl I was using over the lightly boiling water, which effectively ended SMB.
Then there's this.  It might not be pretty or fancy, but it gets the job done.  So far, I haven't broken it.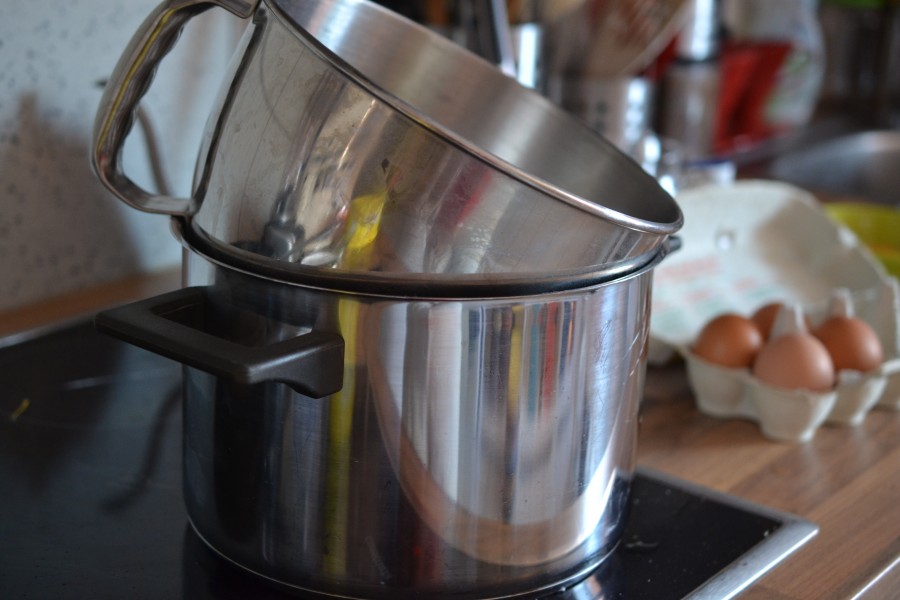 ---
---
SWISS MERINGUE BUTTERCREAM
6 egg whites
1 1/3 c sugar
450 gr (4 sticks) butter
1 T vanilla, clear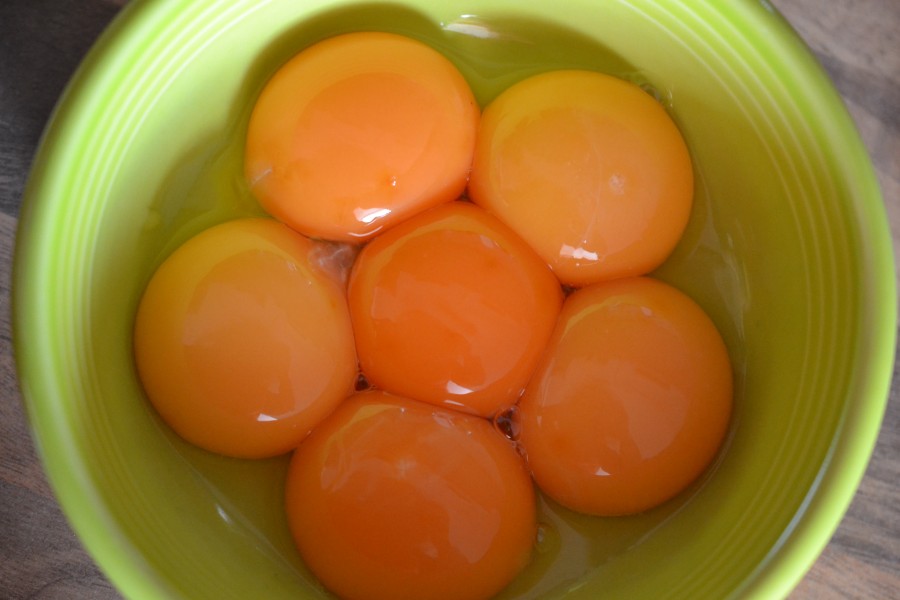 With so many egg yolks, I've made more fruit curd and caramel the last few weeks than I've made in months.
Egg whites and then whisk in the sugar… cook until smooth.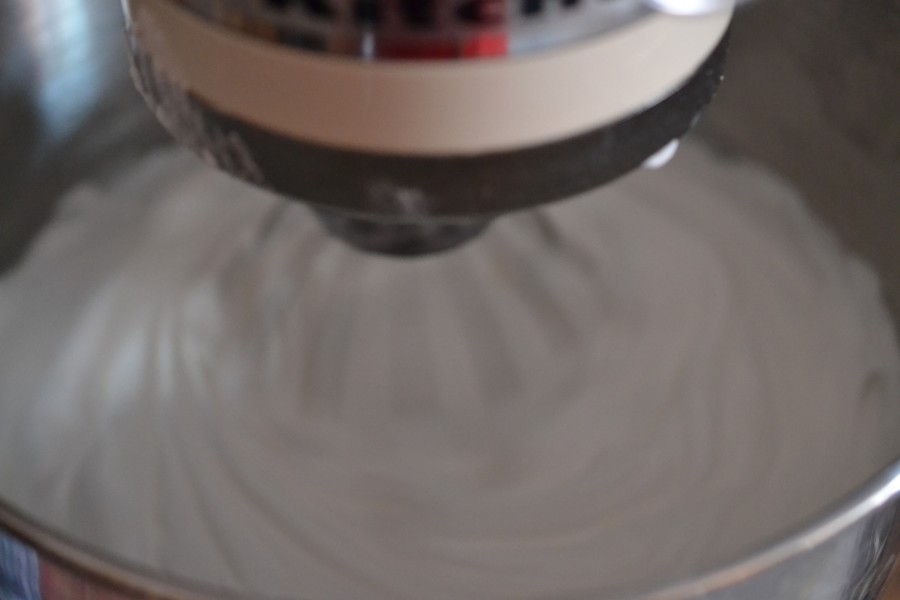 Whip in the stand mixer until cool.  Add butter… little bit by little bit.
Oh the magic of this light and airy and silky frosting.  It's truly delightful.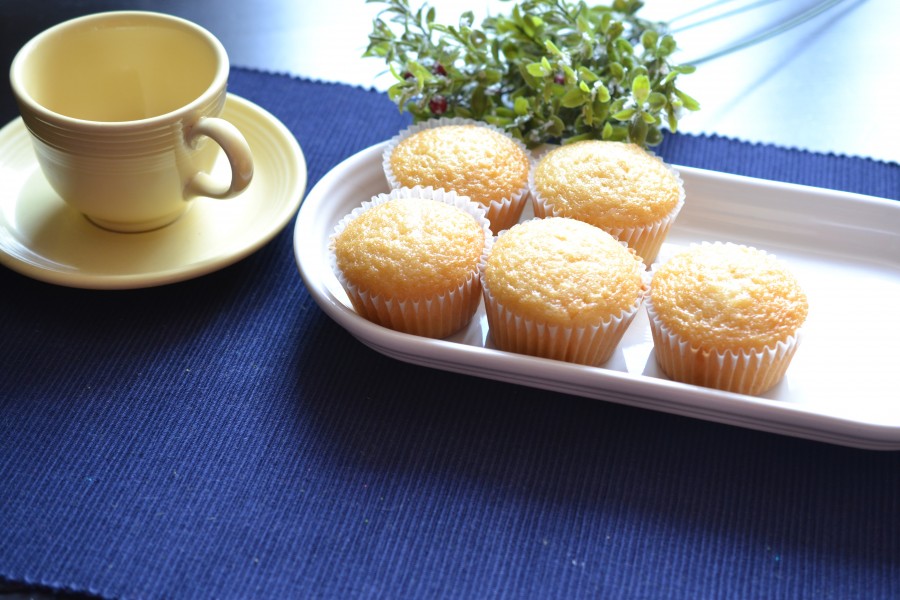 After the vintage ad photo shoot, I took a couple snapshots of these pretty little cupcakes.
I was very happy with the results of recreating this vintage ad.  The cupcakes were delicious too!
I'm so grateful for my life partner husband and our people – we love them and we're so proud of them.
I'm grateful for our life together and sobriety which makes it possible.