Pretty Spring Petals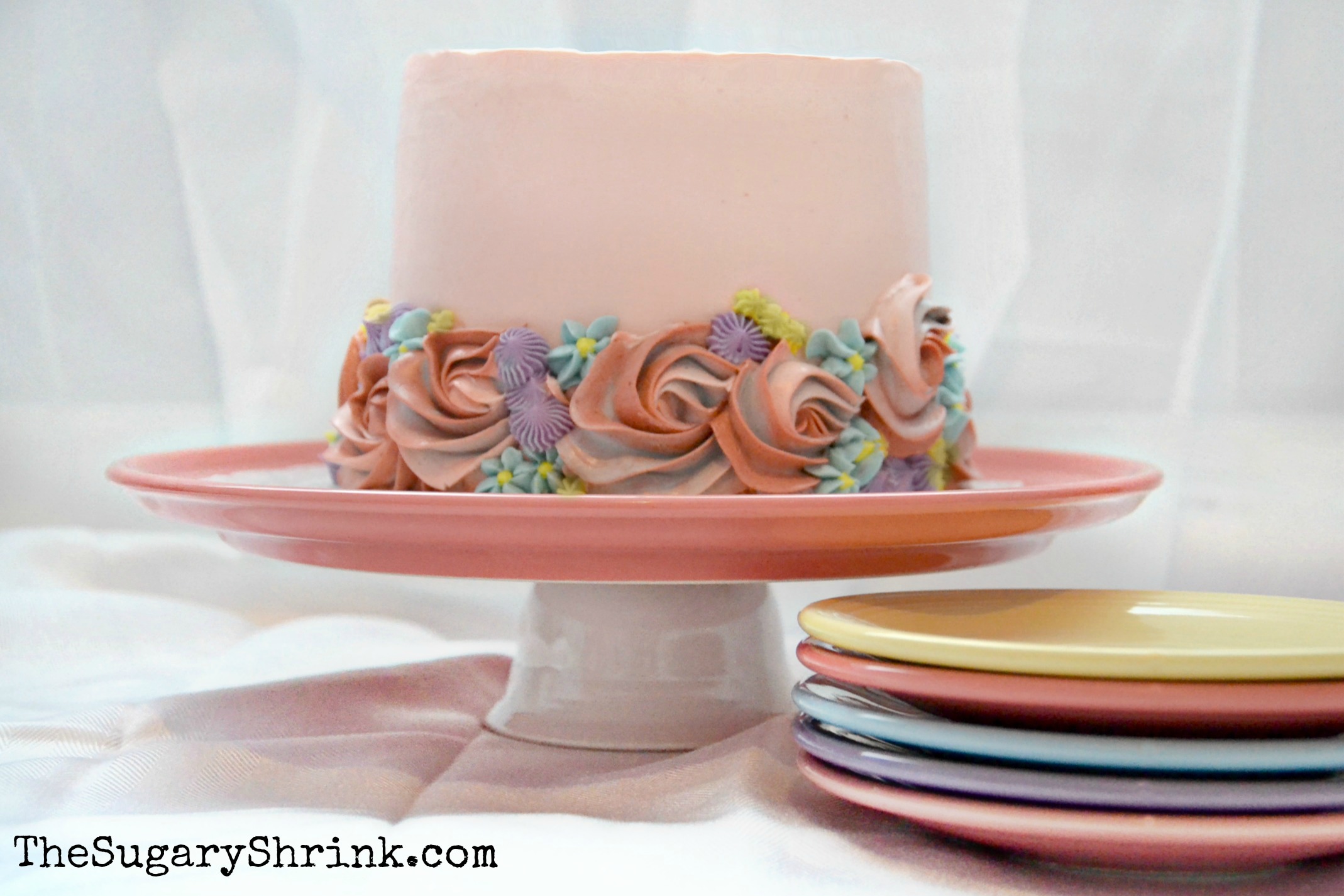 It's my hope that Spring will arrive soon – while we wait, here's a little cake of inspiration and encouragement for others like me who are being patient (and sometimes impatient).
Having taken a break from baking for a wee minute, I've discovered I need to practice a few skills that lost a little bit of edge. That makes sense and I don't mind at all because… buttercream! The joy of baking and decorating continues to brings great satisfaction. My goal remains the same – encourage other home bakers to approach cake and cupcakes from a different position.
The sponge is a winner all day – Chocolate Layer Cake. I always always use Hershey's Cocoa Powder, Special Dark.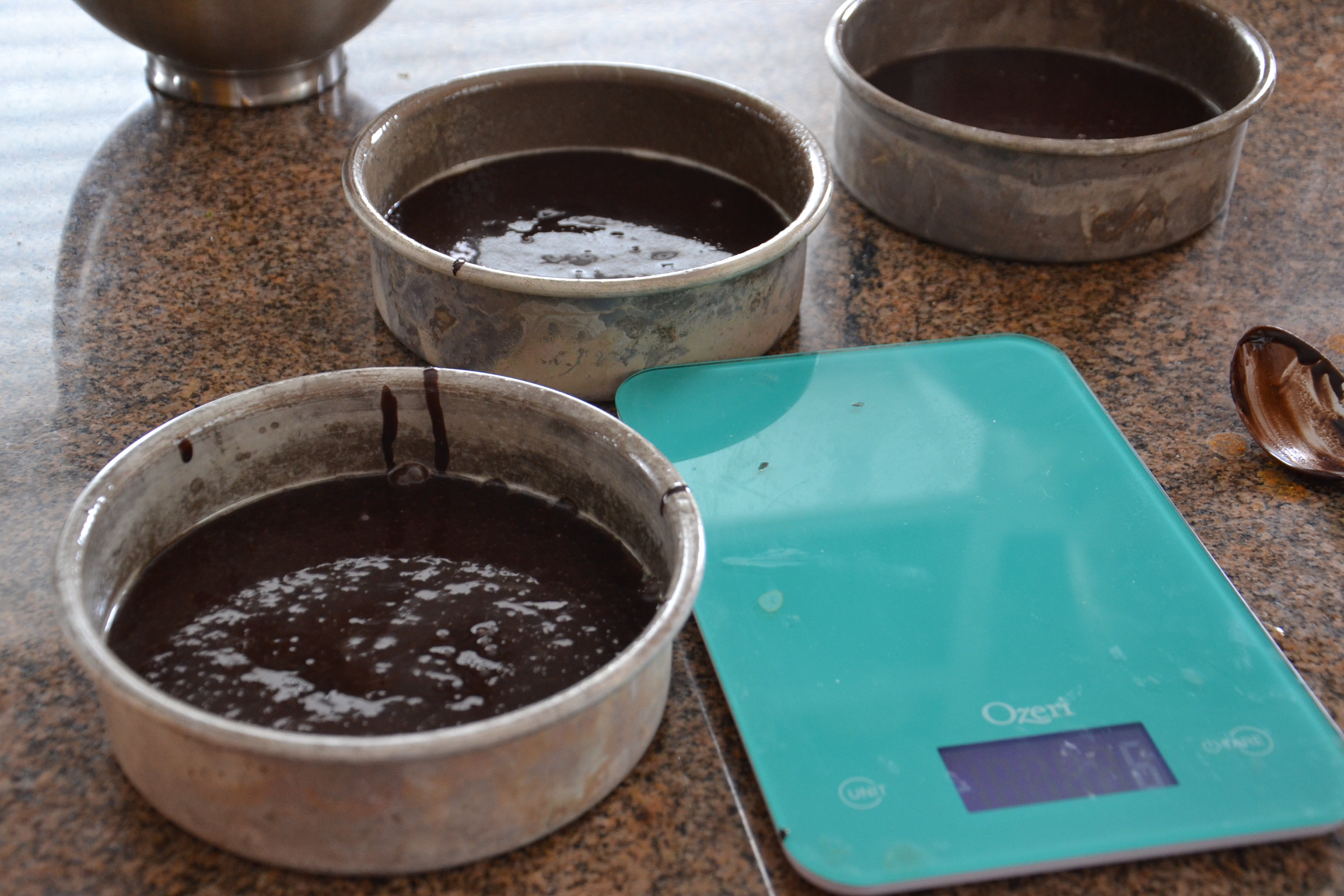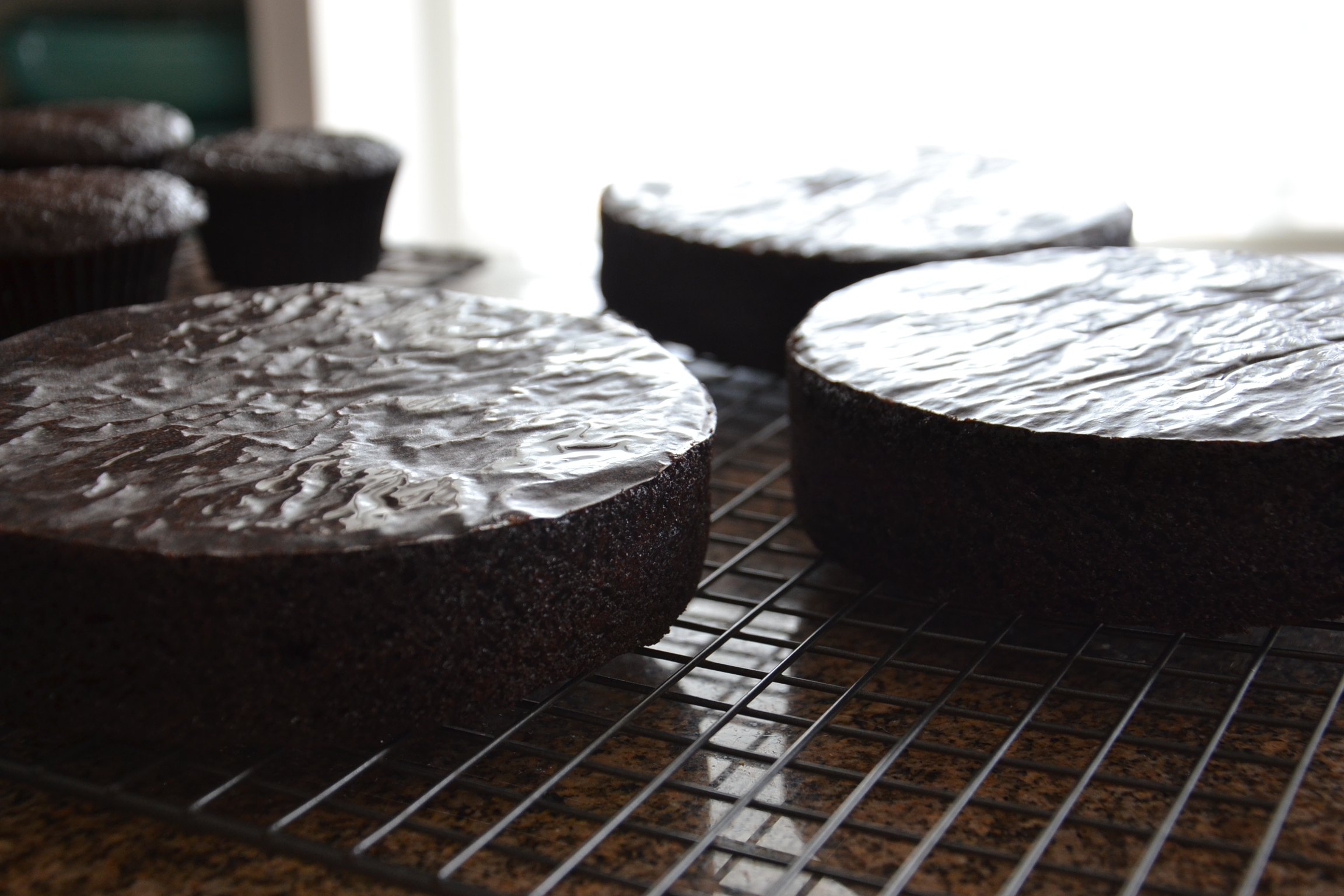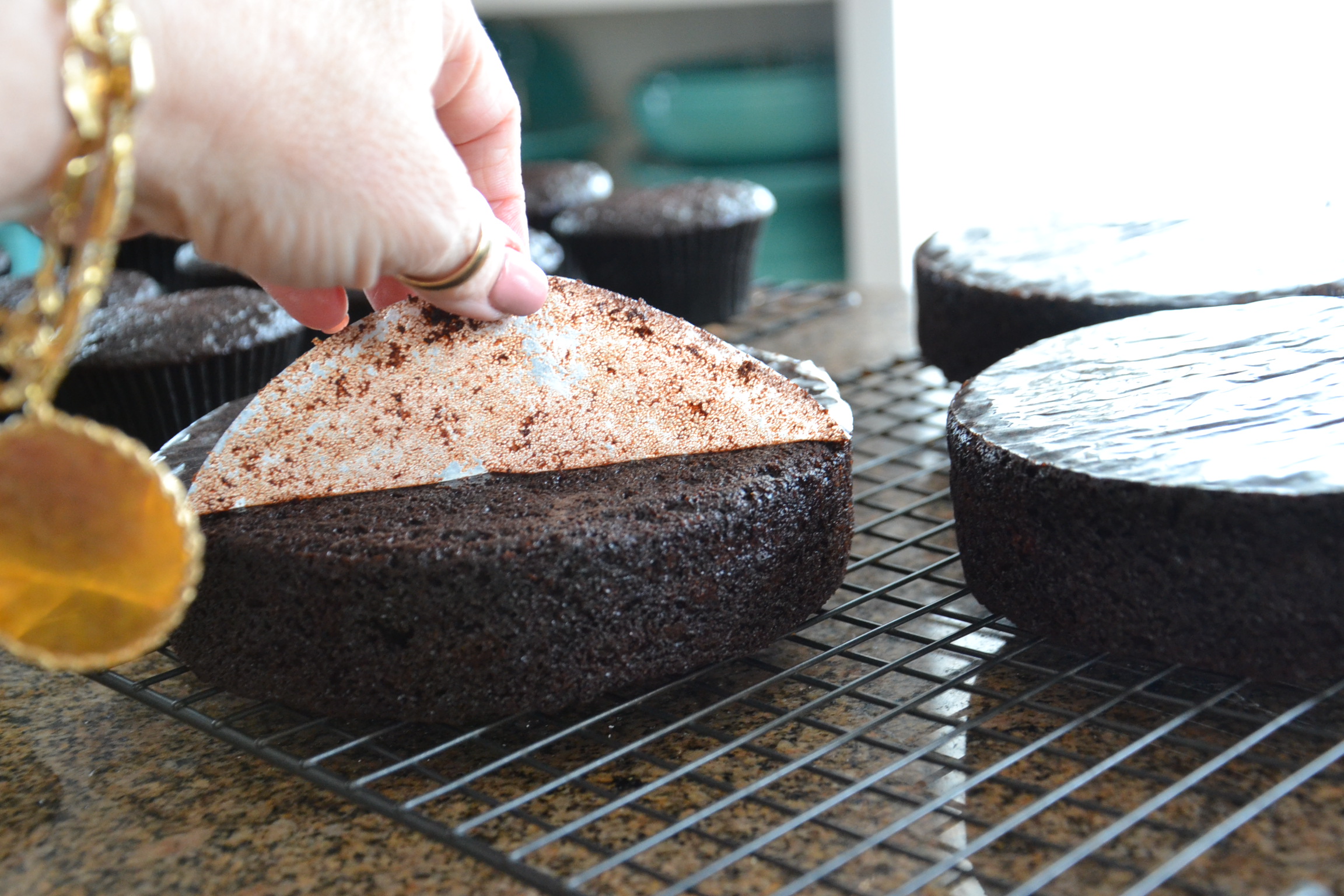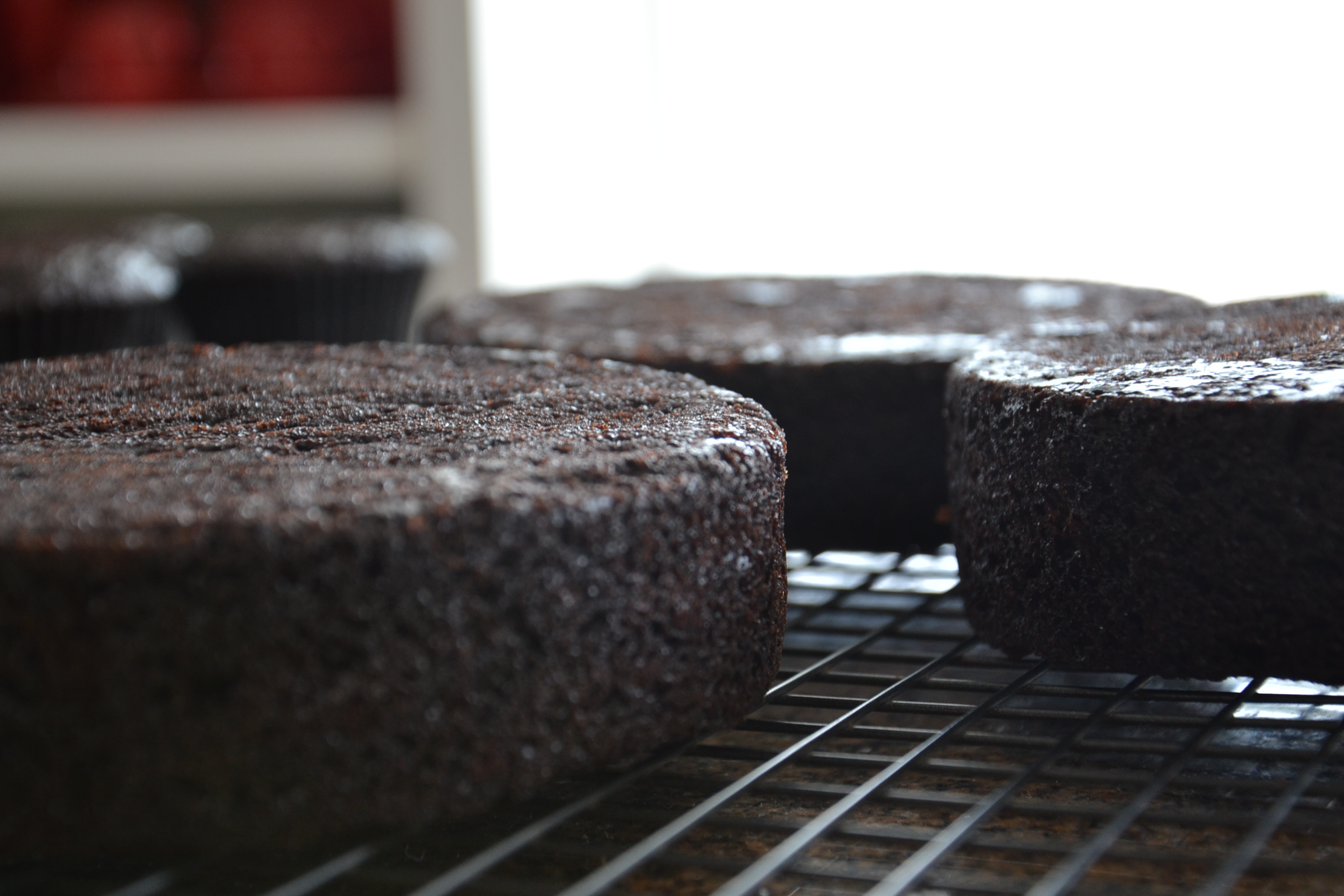 While the cake was cooling, I worked on another project. However, before I even started this sweet little beauty, I had already decided I wanted to frost it with Swiss Meringue Buttercream. And yuummmy, it did not disappoint!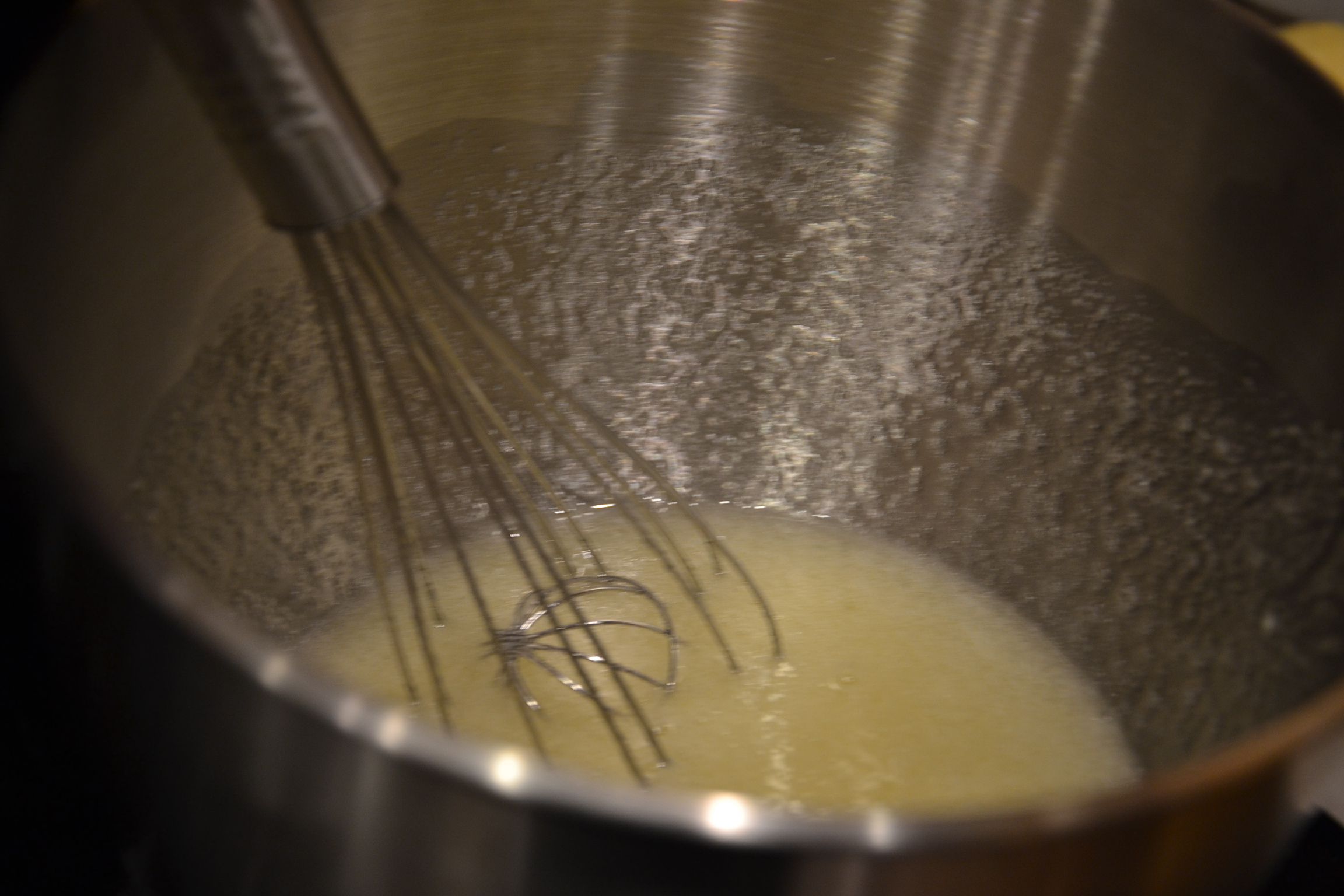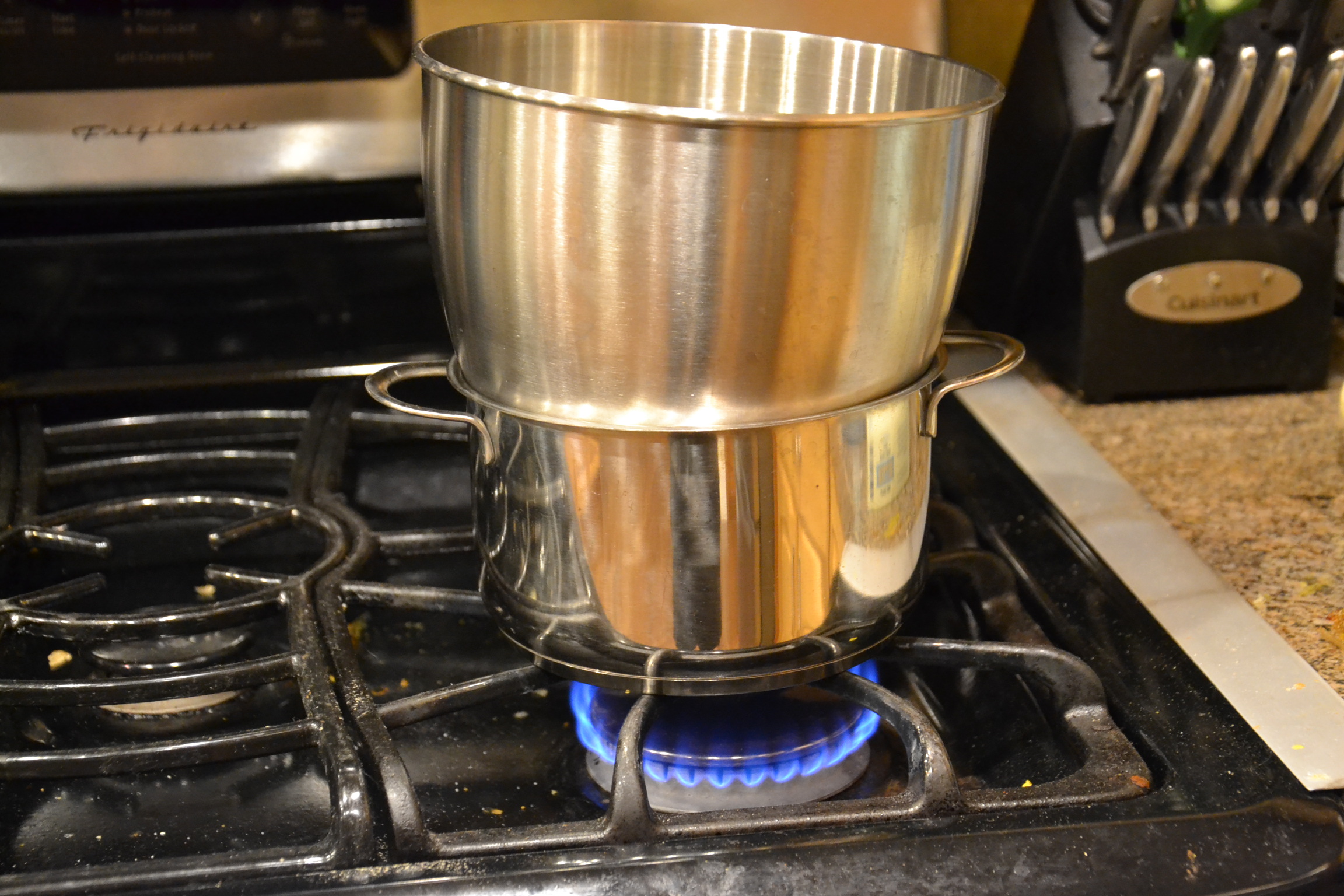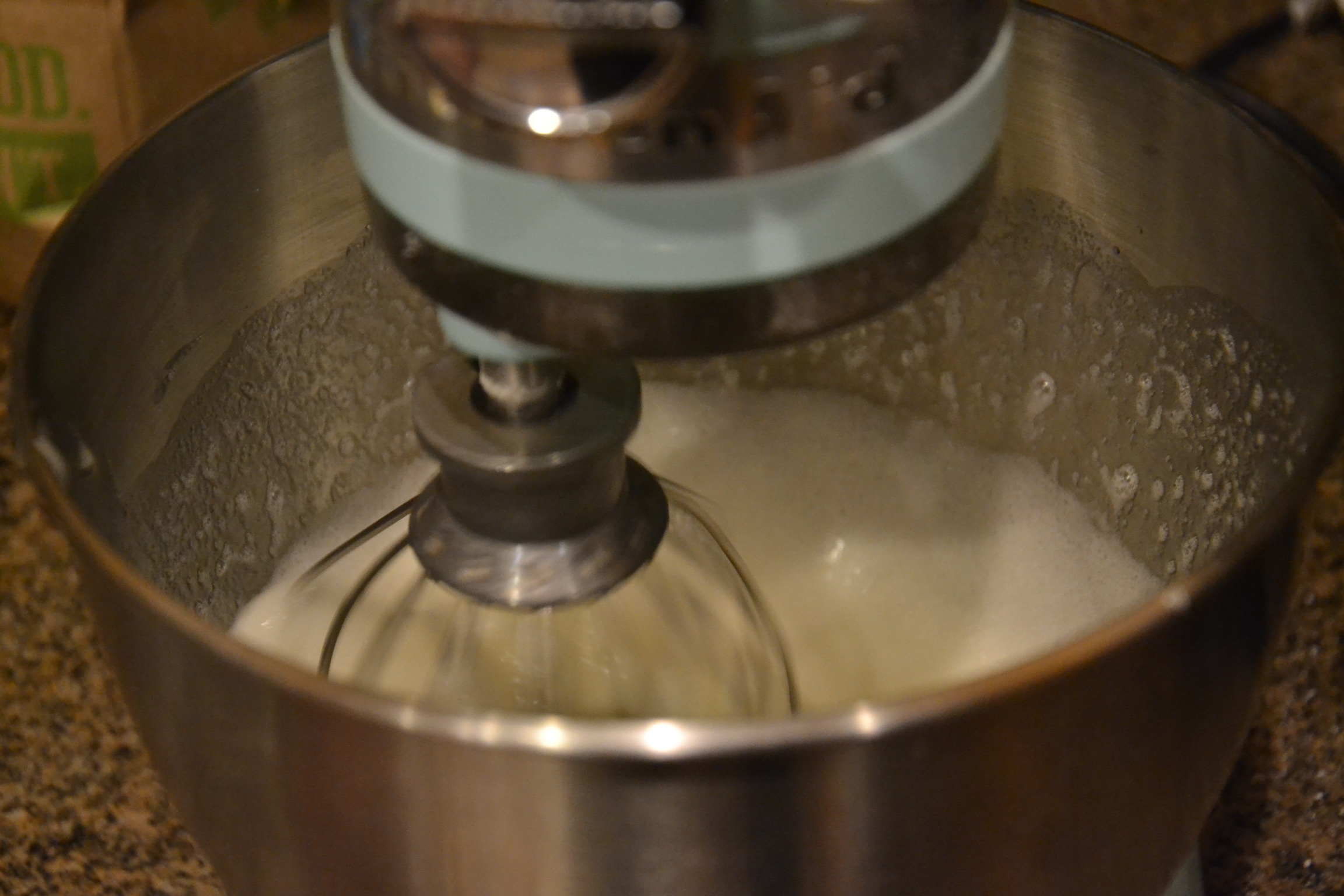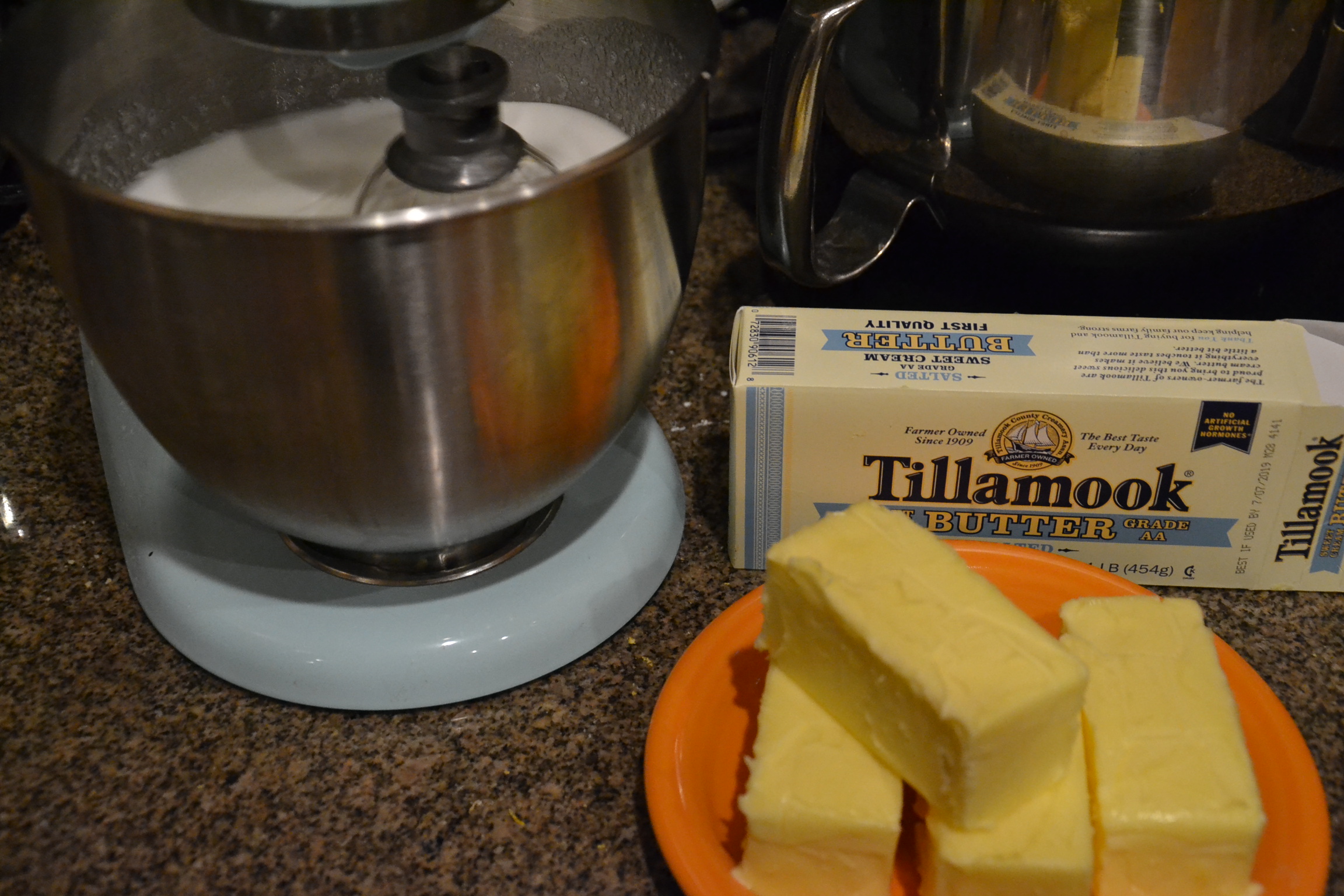 Once the buttercream was ready, it was time to build the cake and crumb coat. This one was going to sit in the fridge over night.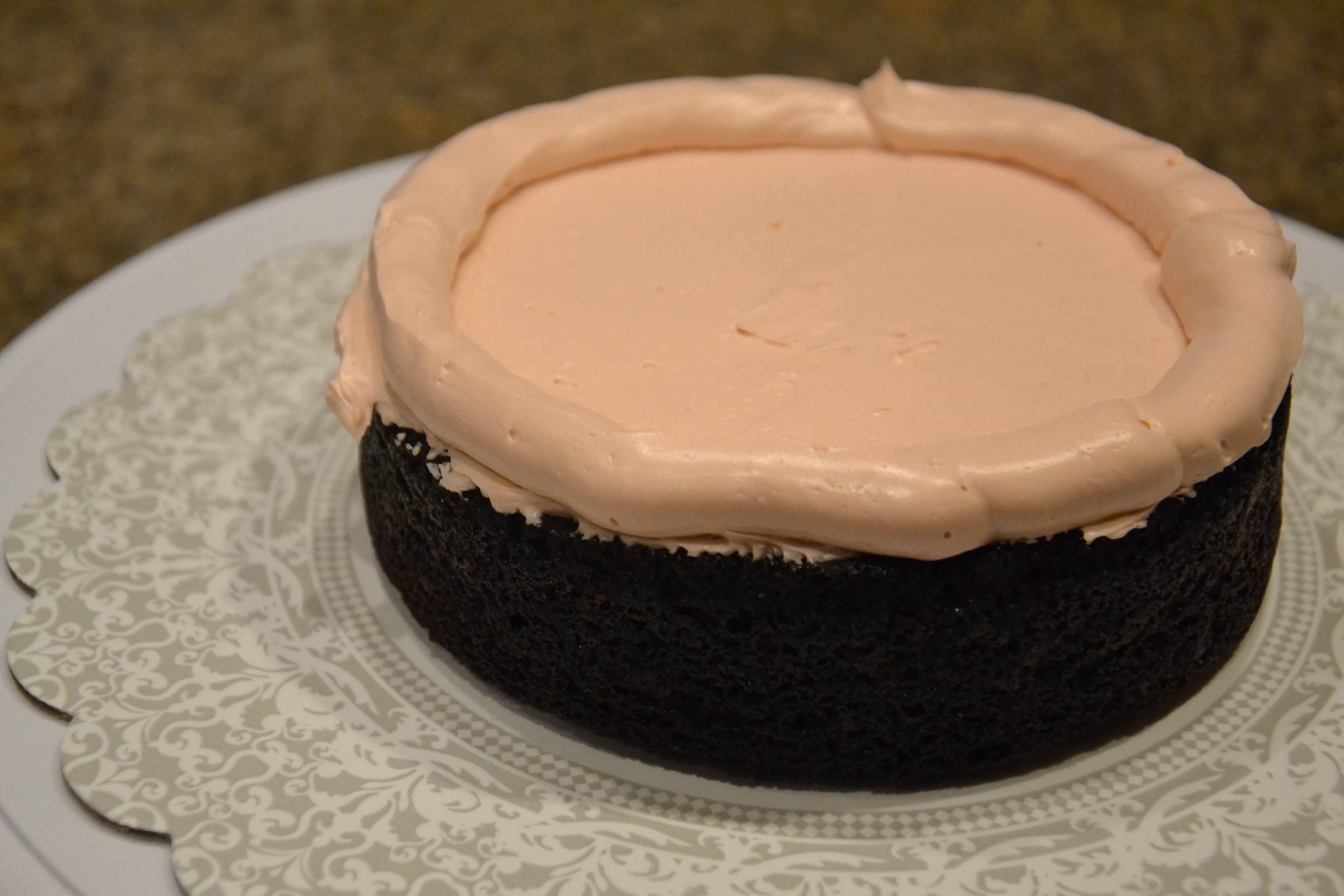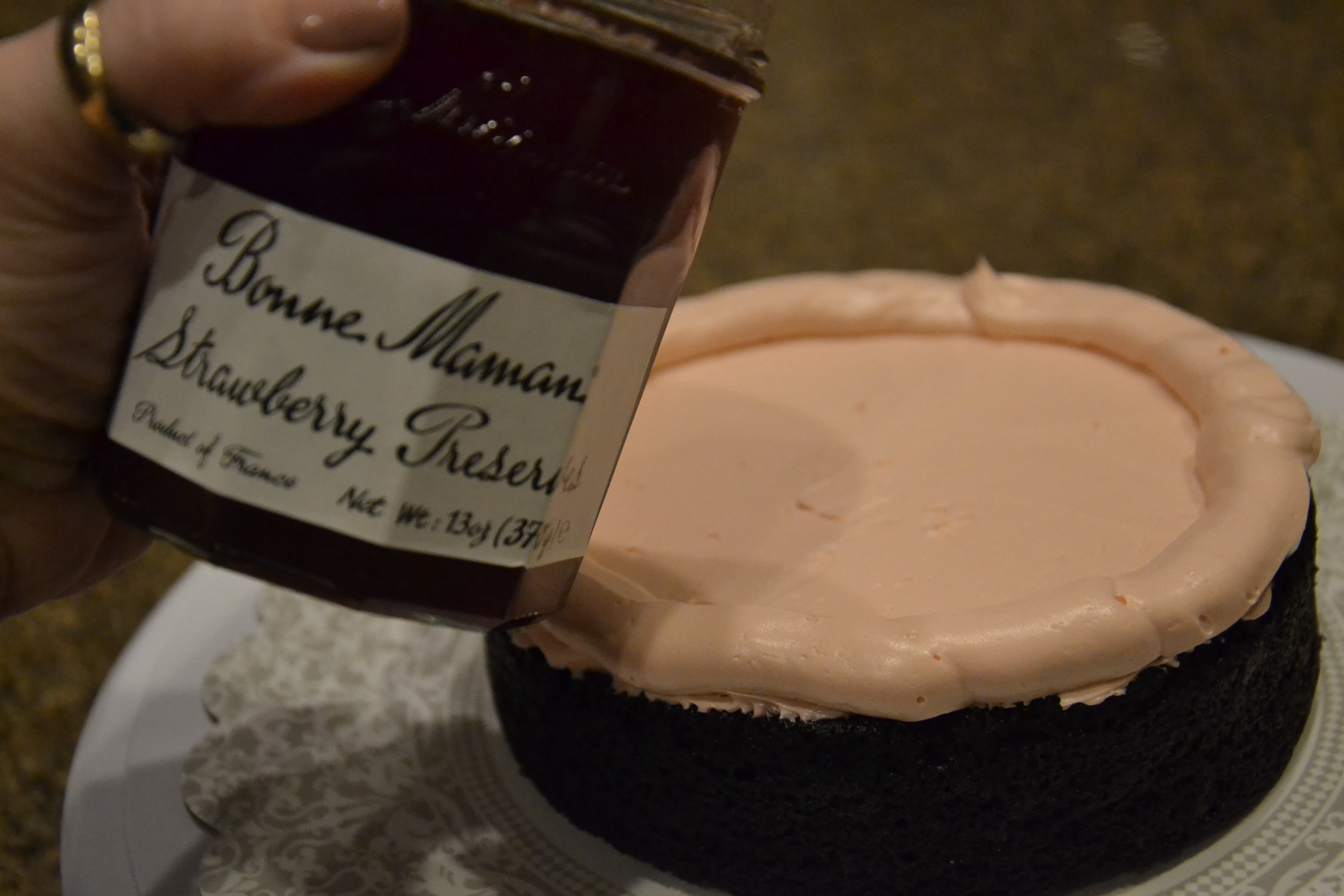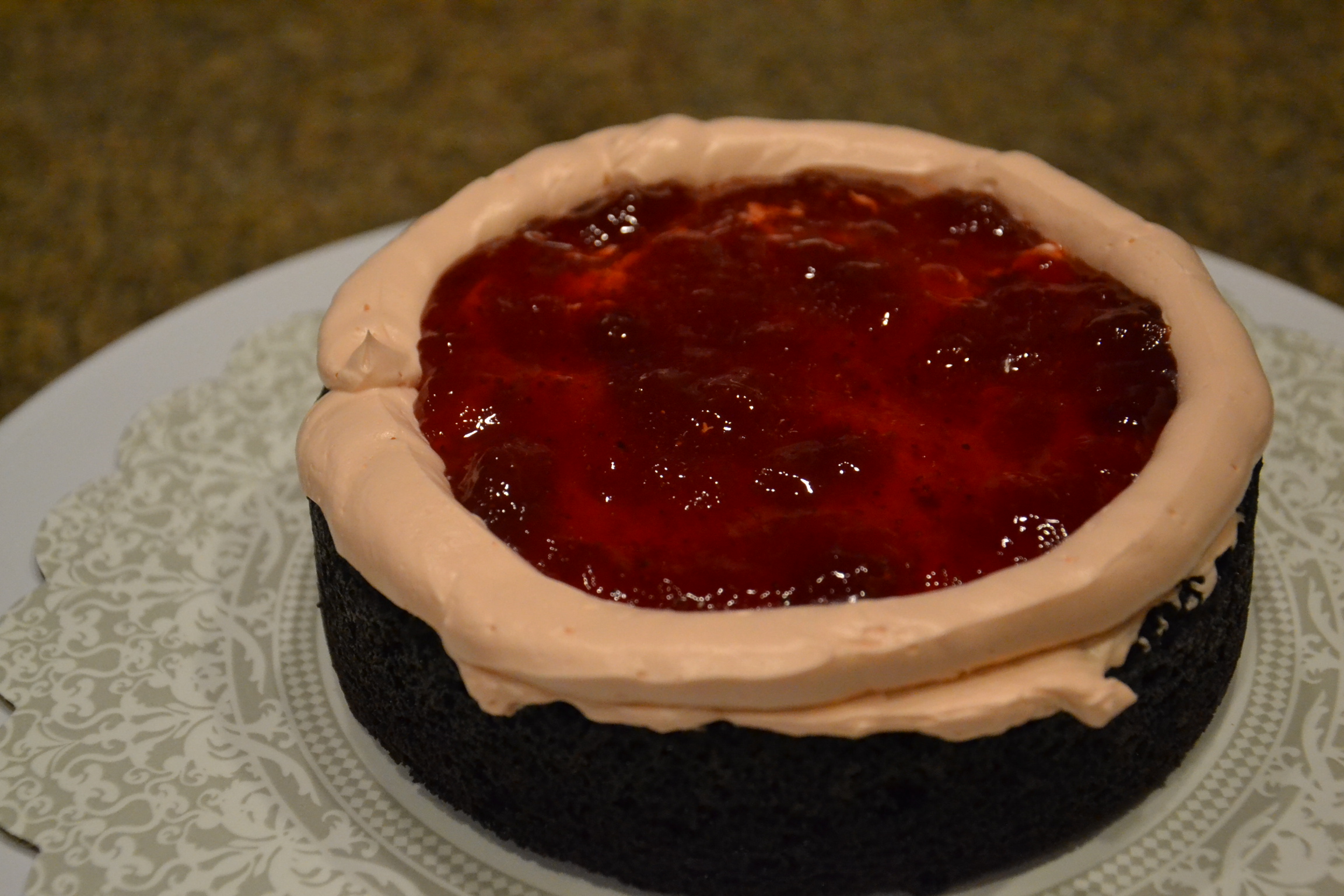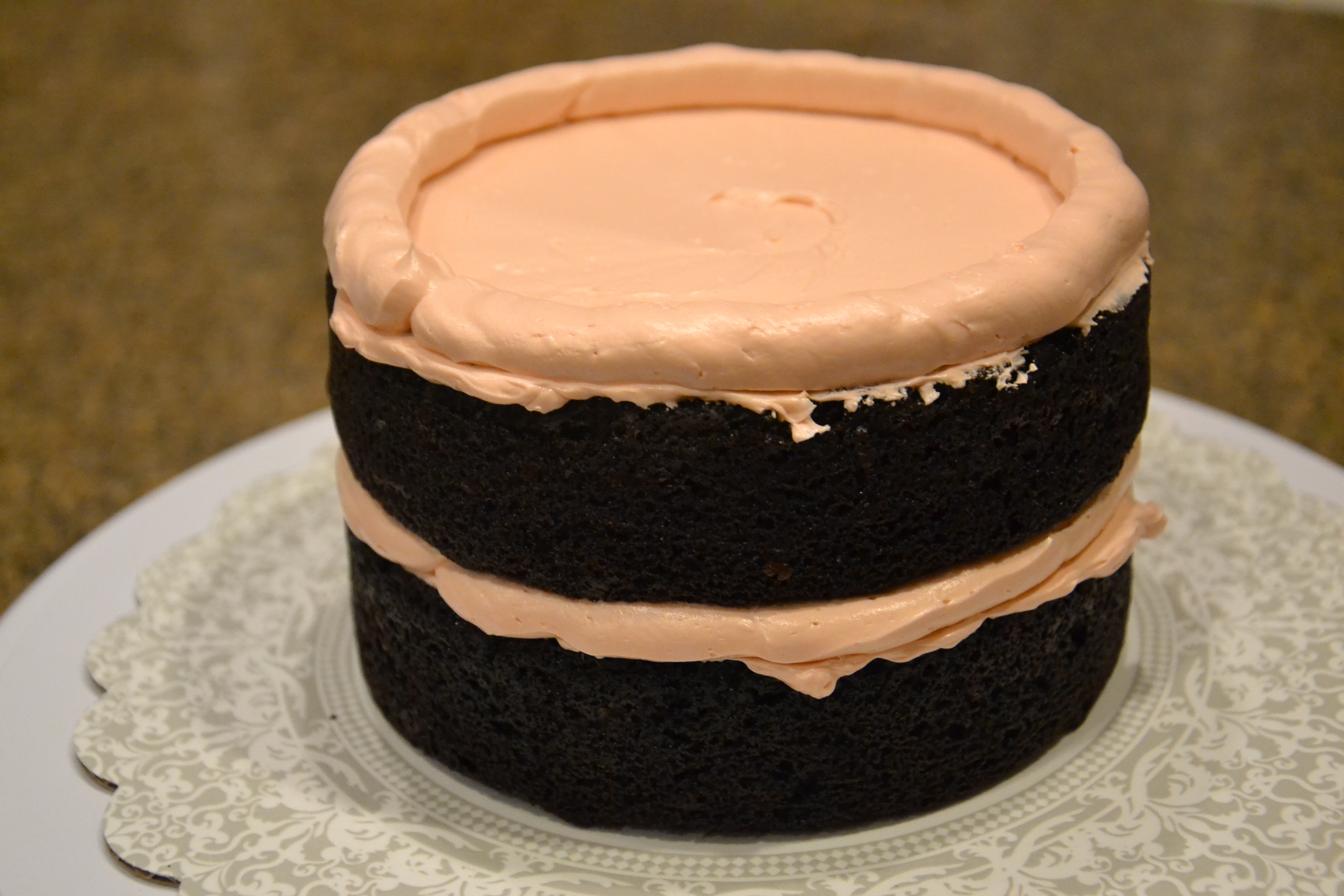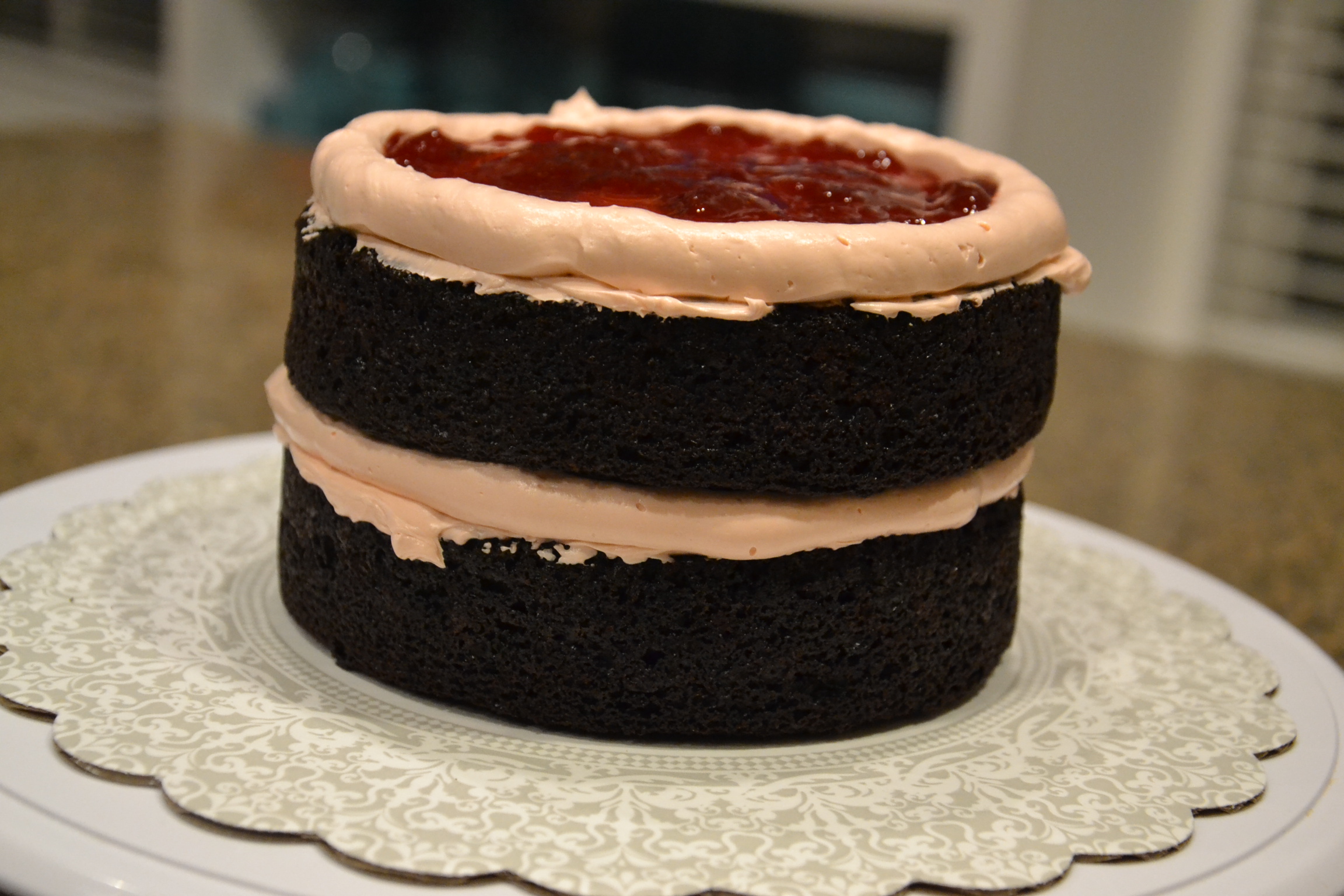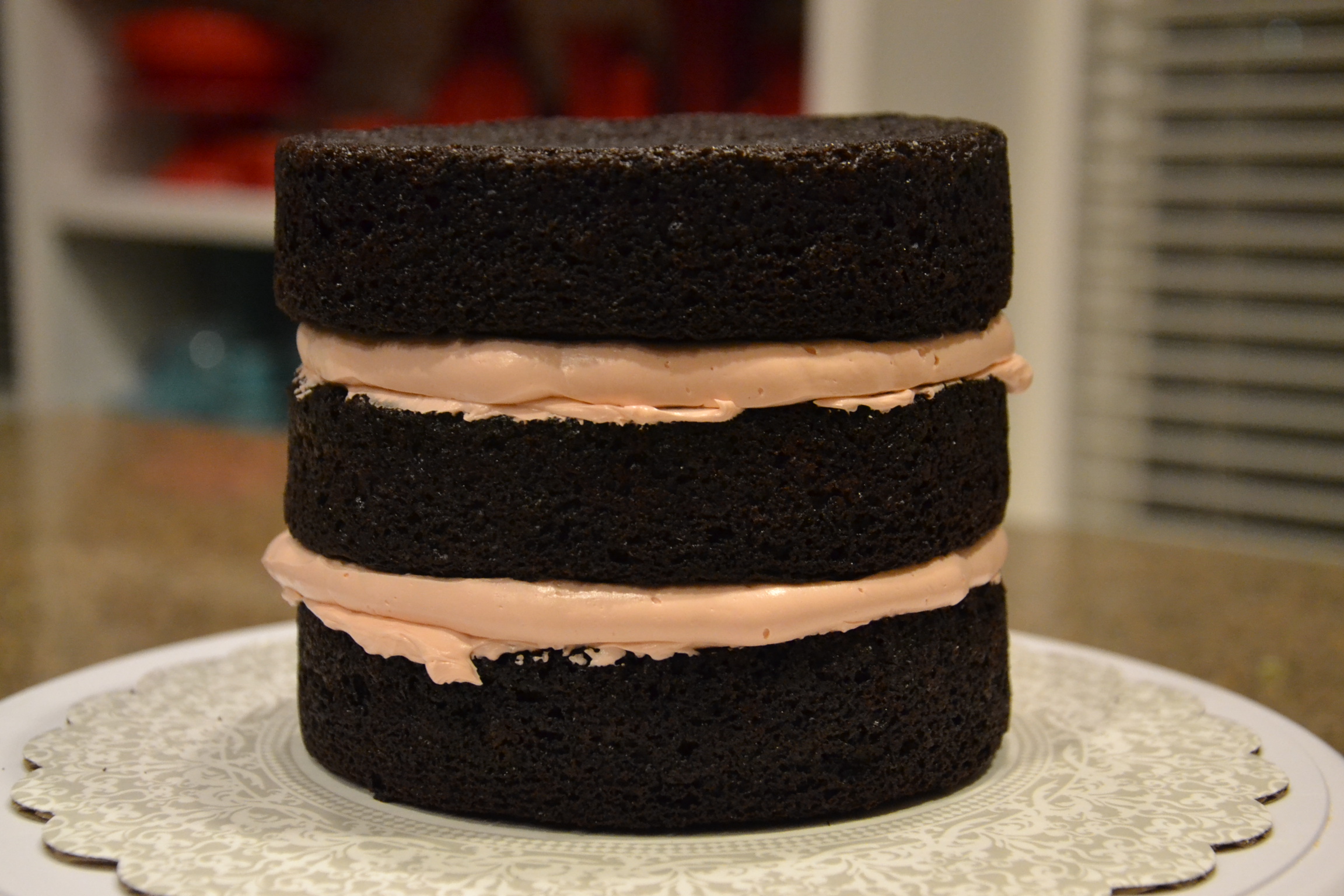 These layers started sliding back and forth while clearly losing some jam that squished out. To help stabilize the cake, a bubble tea straw was driven down the center. The silkiness of the Swiss Meringue did not provide the same level of friction the American Buttercream produces.. plus there was jam. Cake is science!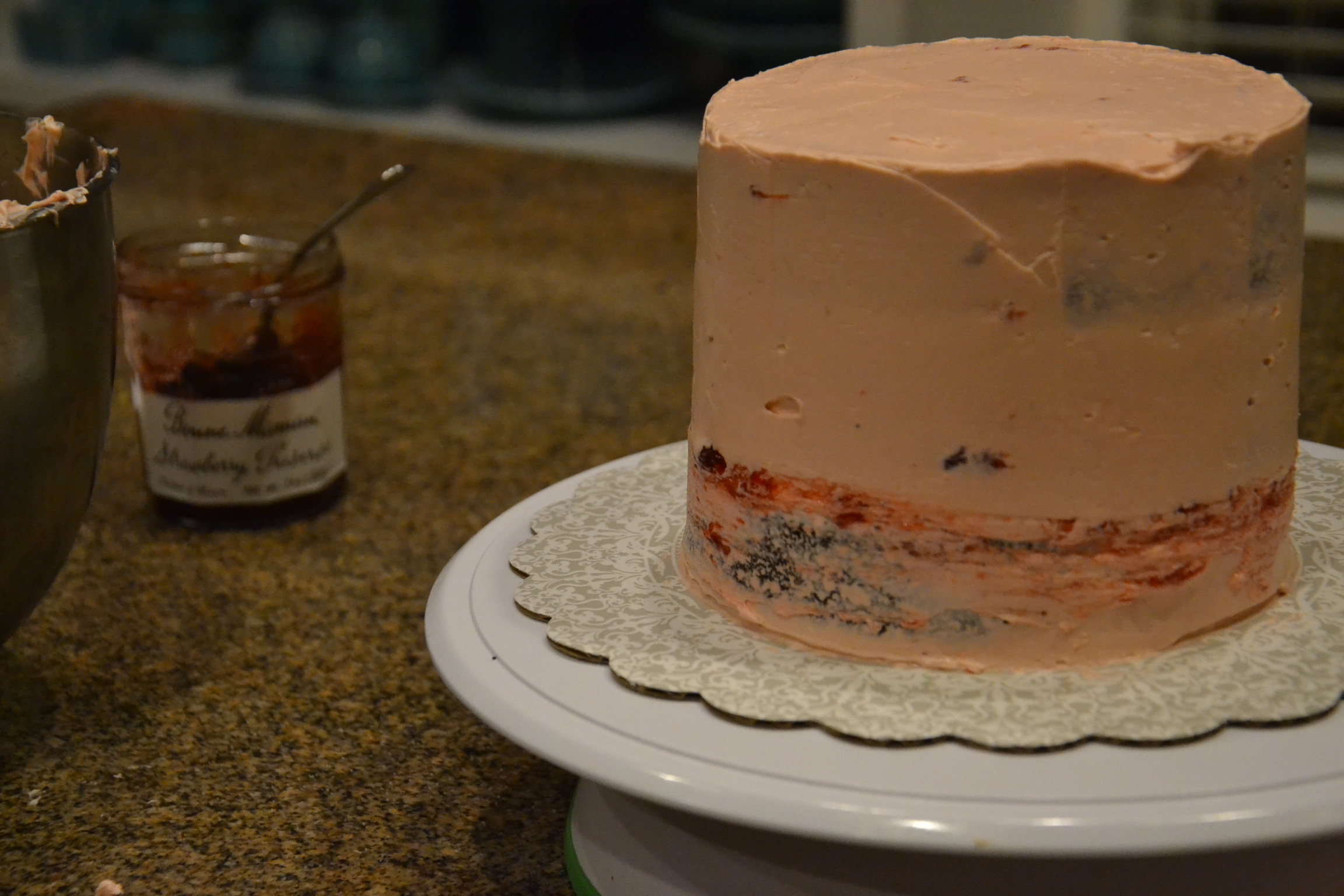 Swiss Meringue Buttercream was refrigerated over night and set out to become room temperature the next morning. I divided what remained and added different colors. After that, it was a flurry of piping bags, different tips, and creating a garden of mixed flowers.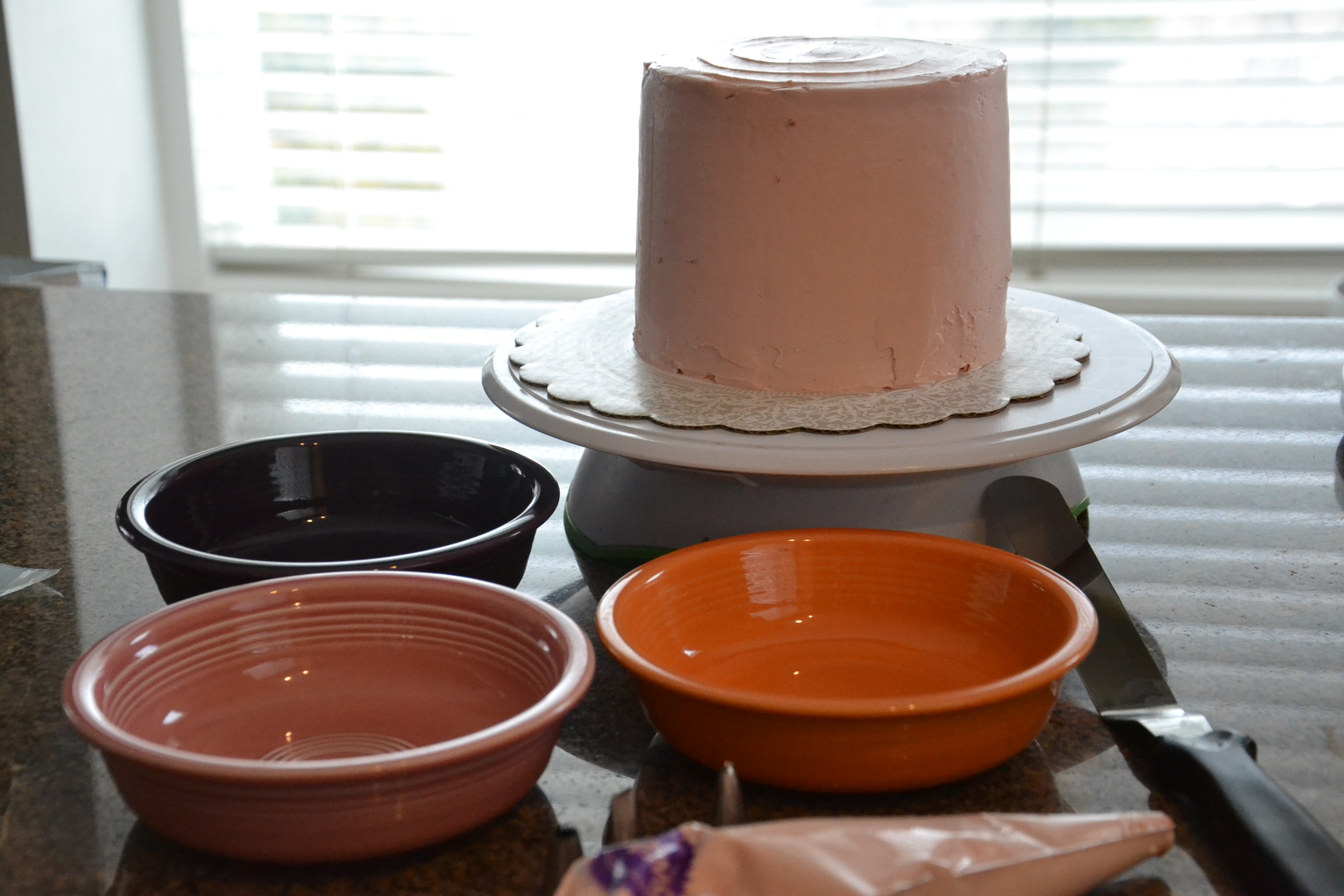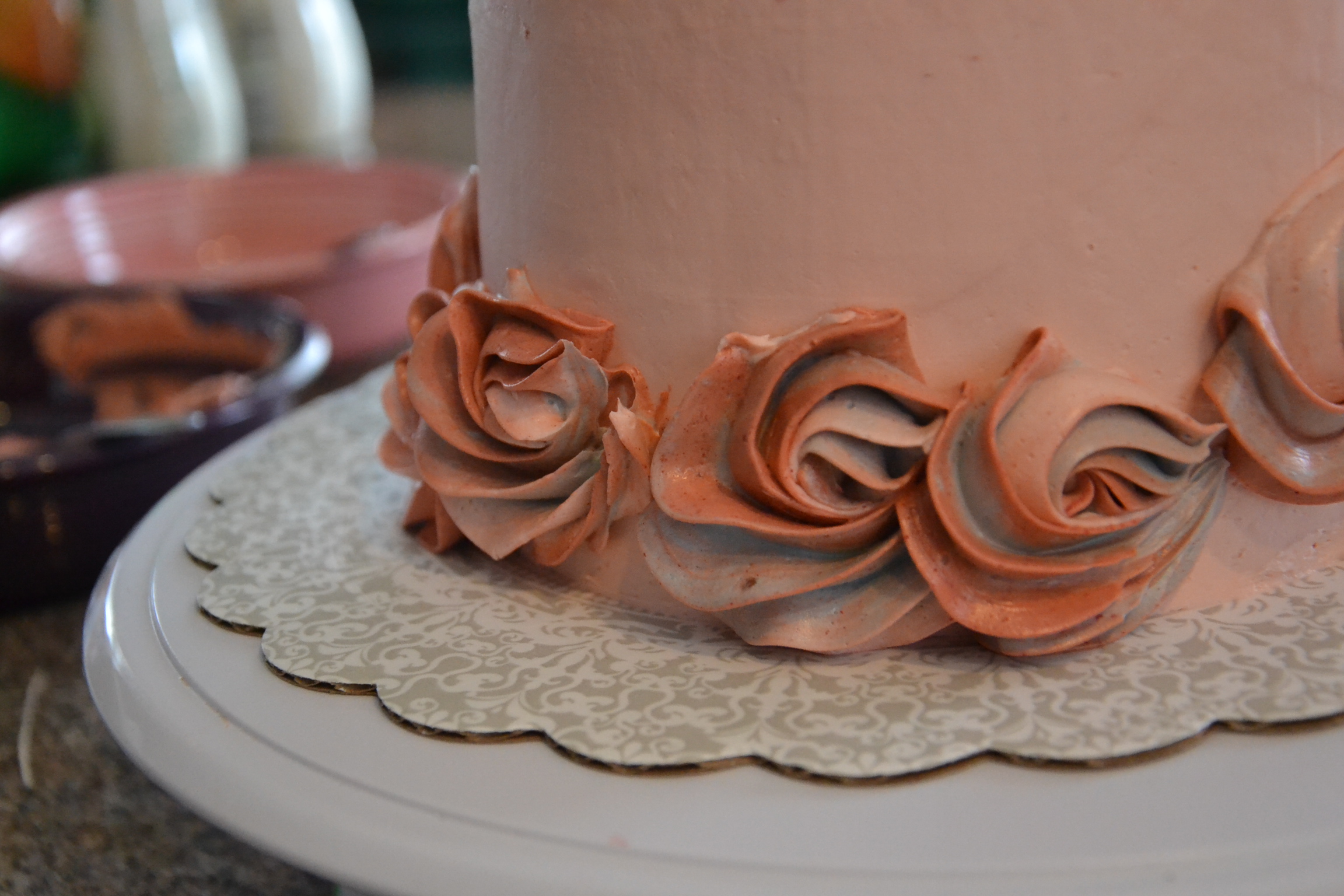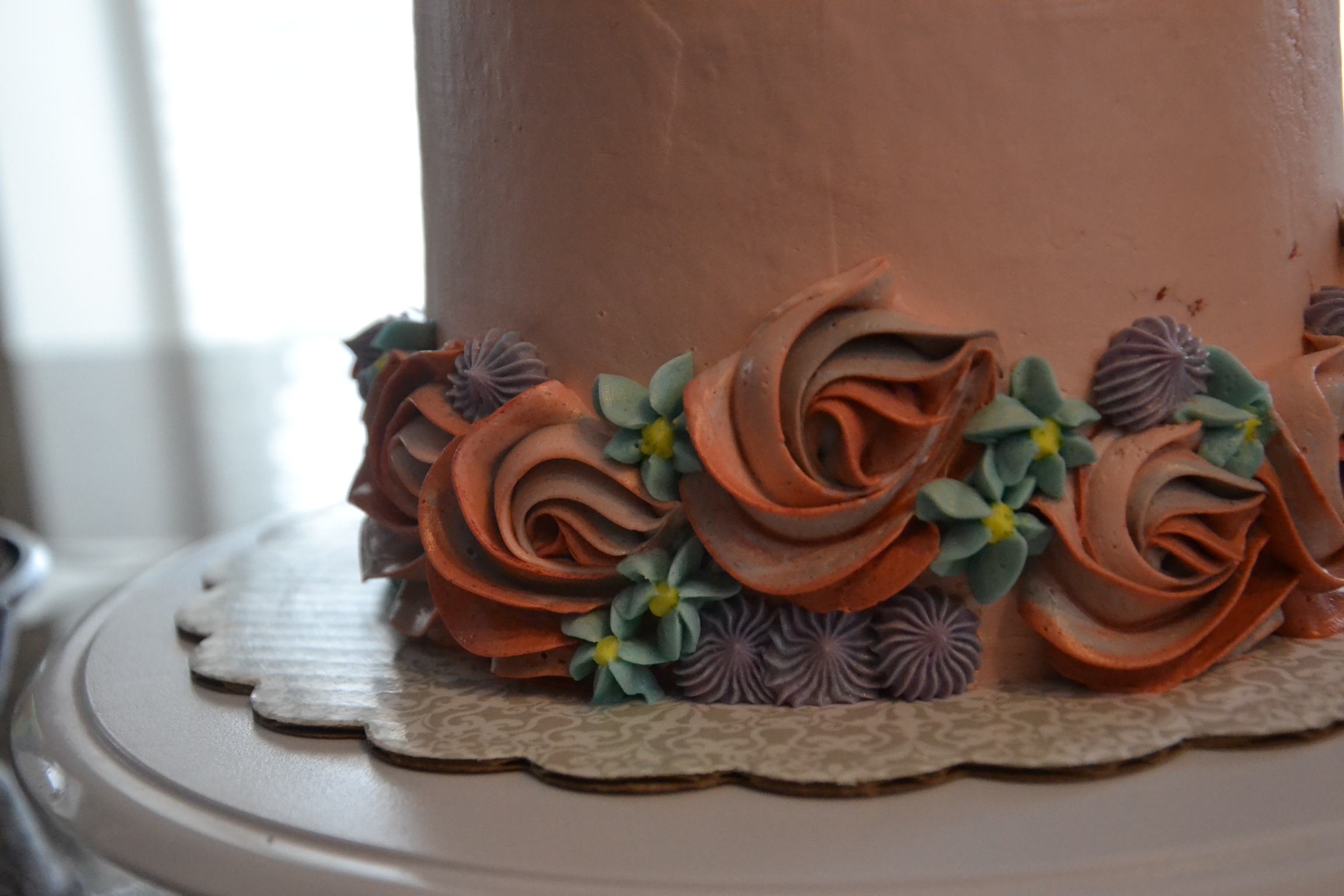 I wasn't sure how to stage this cake, so I kept it simple with a few Homer Laughlin Fiesta Dinnerware plates to echo the flowers.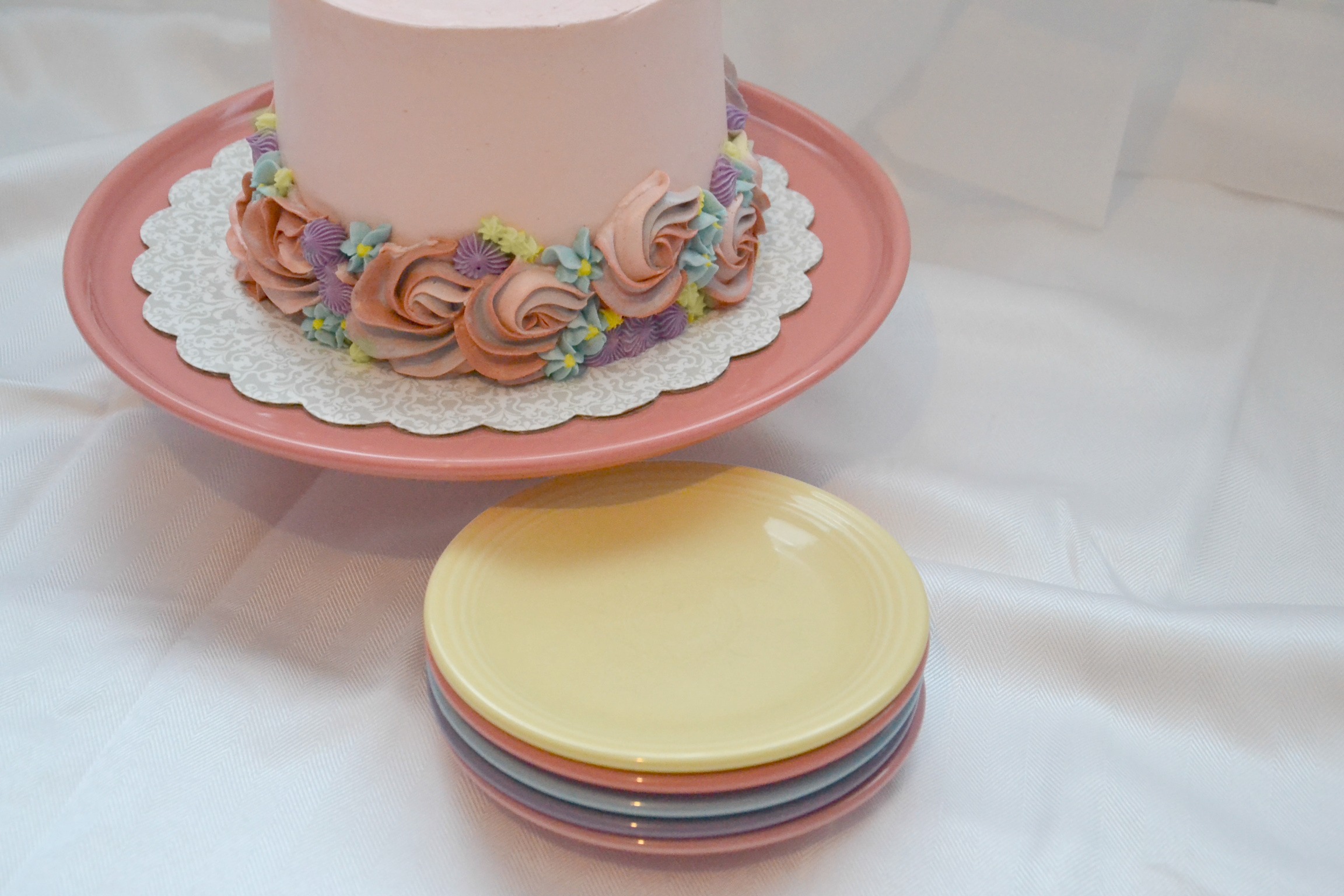 This cake slice is so revealing. The slip sliding of the layers is evident with this top layer. That's just gonna happen sometimes. I am more disappointed in the loss of jam between the bottom and middle layers. Maybe next time I'll have to return and refill between the layers with additional jam when there's been excessive squishing.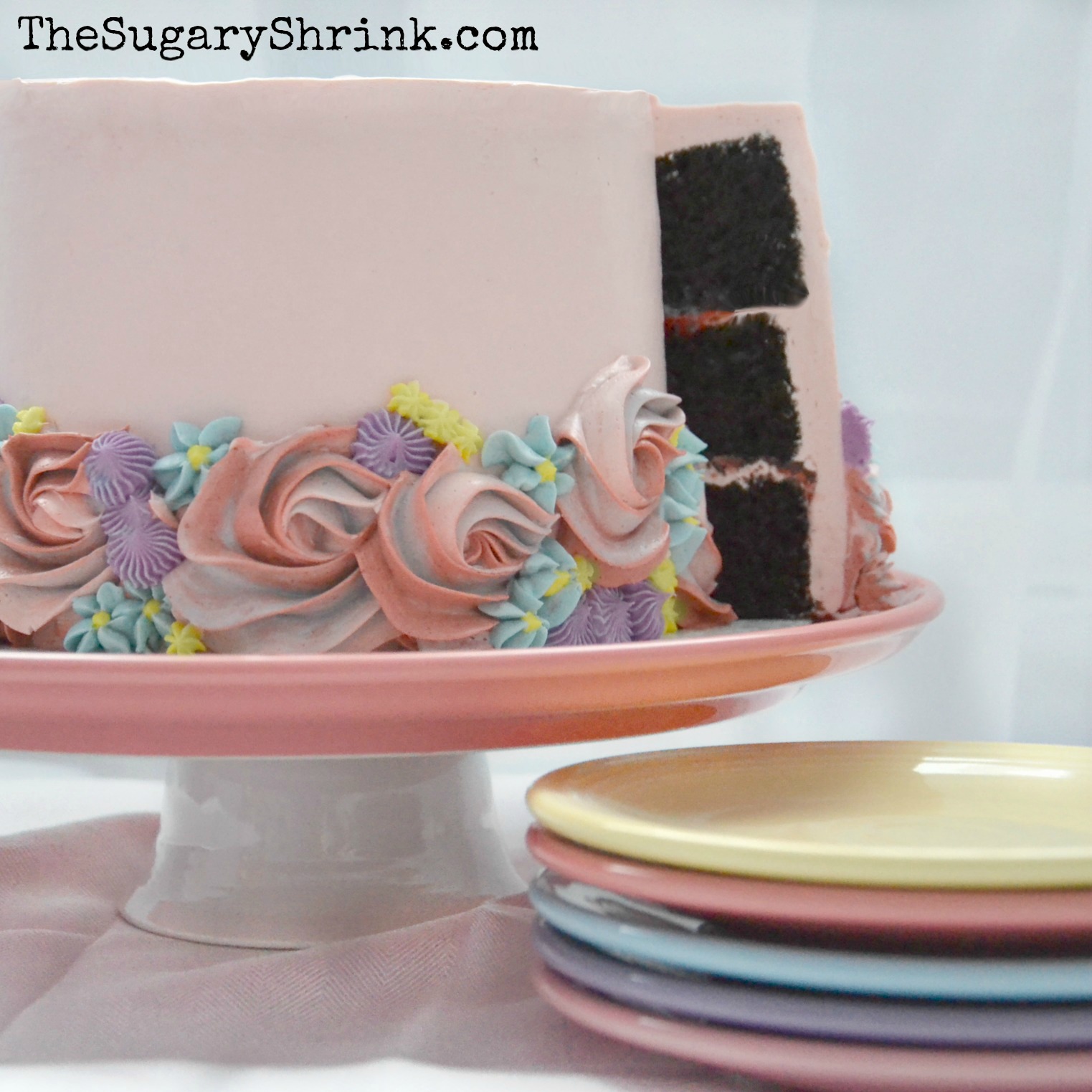 I was really happy with the Swiss Meringue Buttercream and this Chocolate Cake is a winner. Construction had a few hurdles, but I'm liking the results.
I love that my life partner and I are still expanding our love for one another.
I love that our kids visit us and we're in each other's lives.
I love that sobriety remains a priority.