A Birthday Cake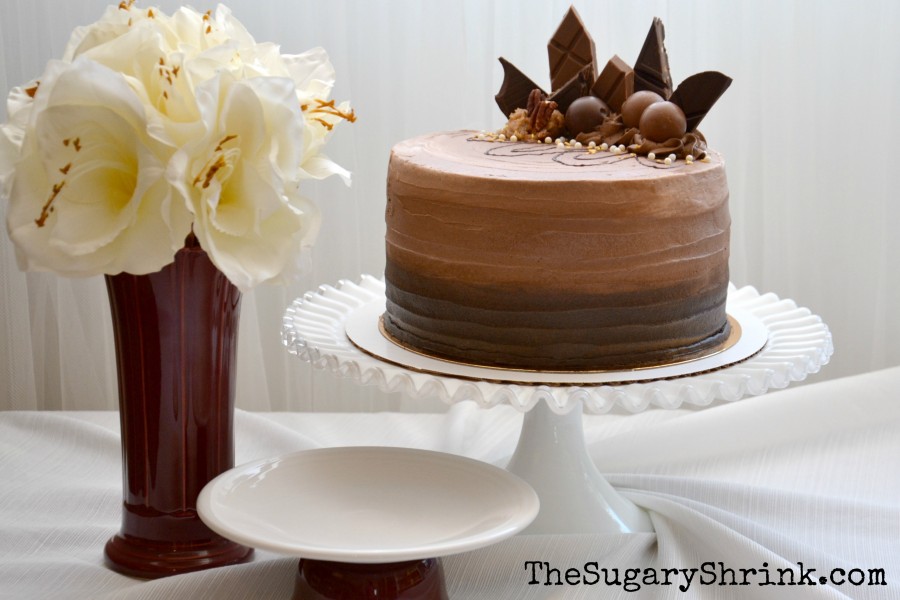 Triple-layer Chocolate Cake, German Chocolate Filling, Whipped Chocolate Ganache Buttercream, and a garnish of Lindt Bon-Bons, Chocolate Shards, and Toasted Pecans
Nothing says "Happy Birthday" like a chocolate cake.  And this cake is a doozy.
I love this cooked filling that is a combination of caramel, toasted pecans, and sweetened coconut flakes.  This recipe hasn't failed me yet and routinely earns many praises for yumminess.  I used to make this cake often, but haven't in the recent past – I don't know why.  German Chocolate Cake isn't German and I blogged that here.
This is how the cake went together.
I know this top layer looks like it's sitting wonky, but I pressed it down a wee bit and all was well.
The crumb coat is a chocolate buttercream with a bit of chocolate ganache added for depth of flavor.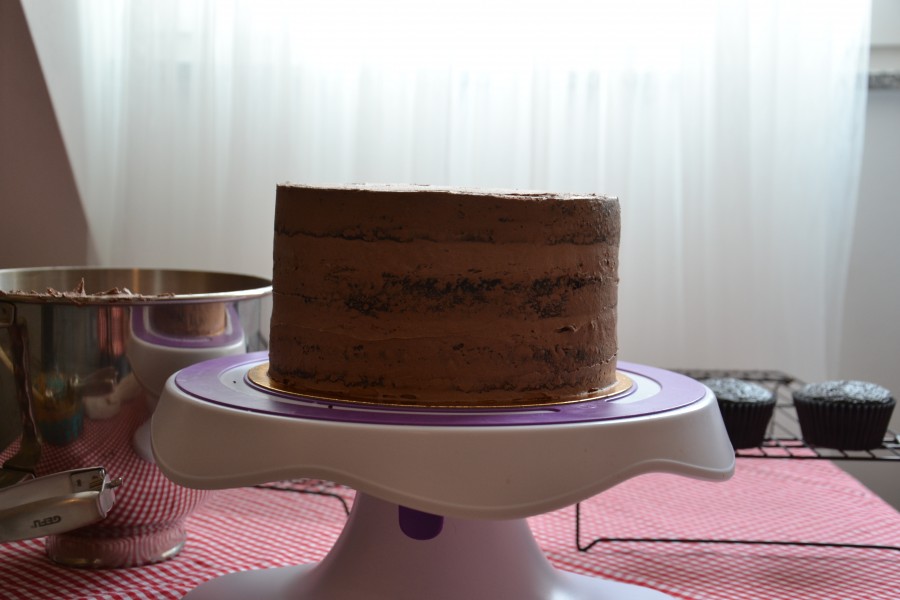 While the cake sat in the fridge, I decorated a few cupcakes that I baked with a bit of batter I held back from the cake.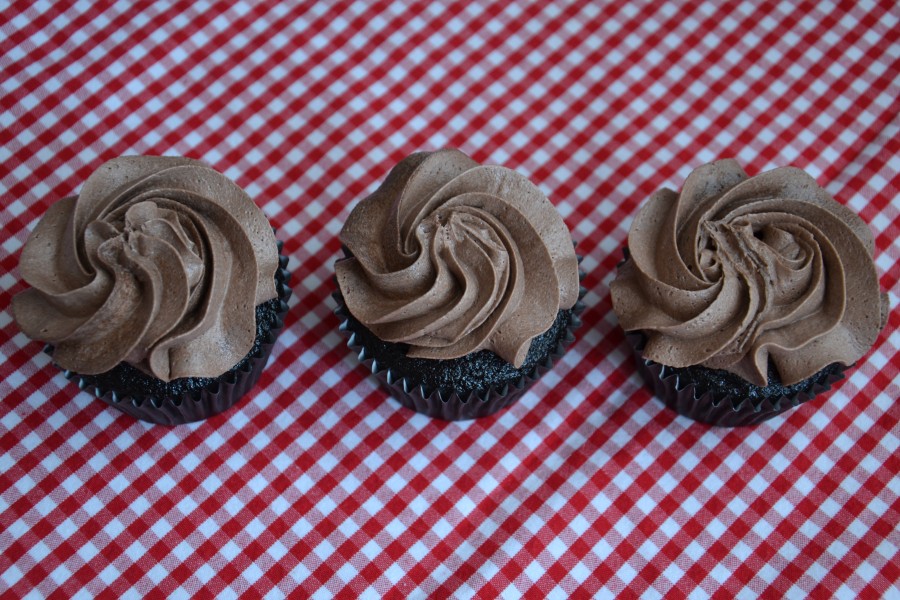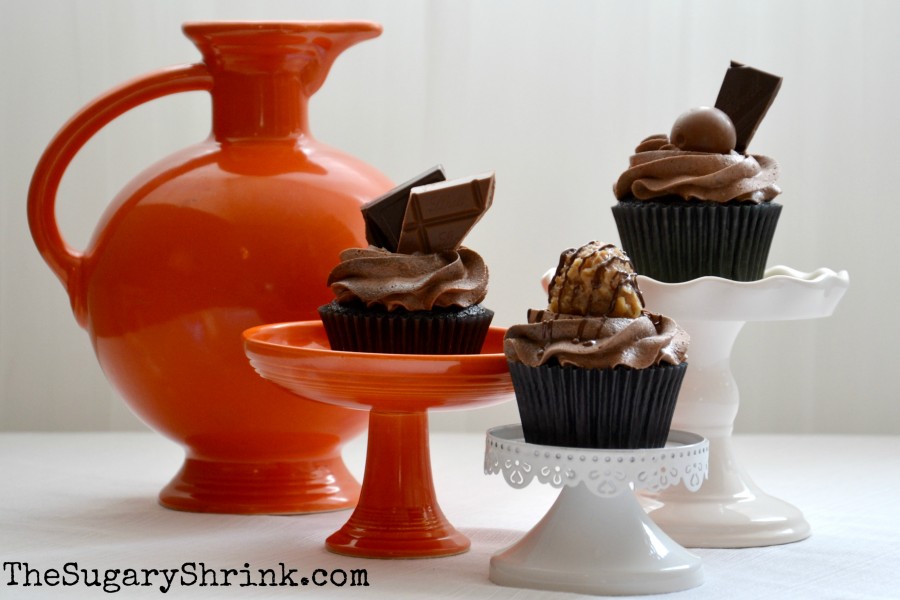 First, a bit of rustic buttercream.  I just didn't feel like fussing with absolute smoothness.  Also, I really do love the darkness of the dark chocolate and it's complete yumminess.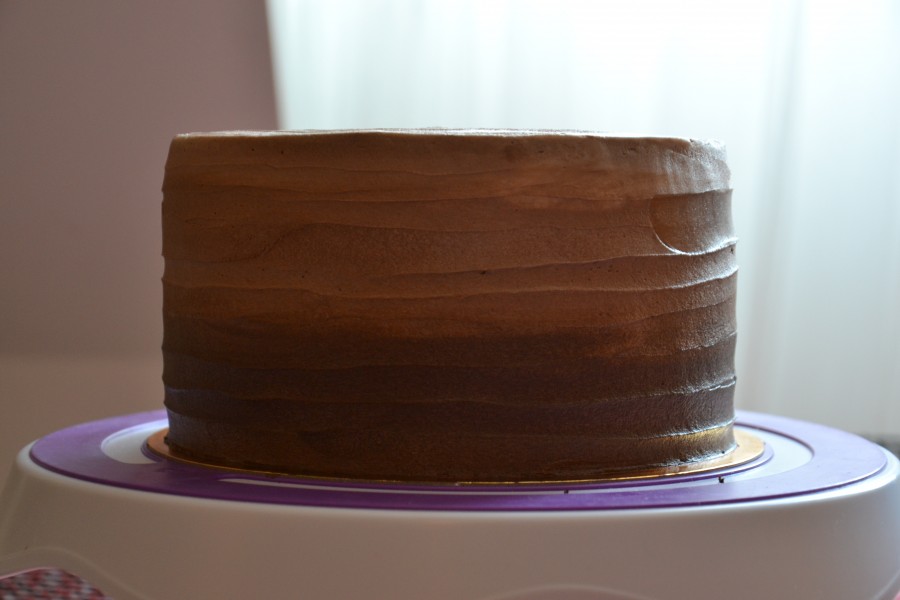 Decorating the cake started with a bit of melted Lindt and piping on a few loops to lay down a decorative base.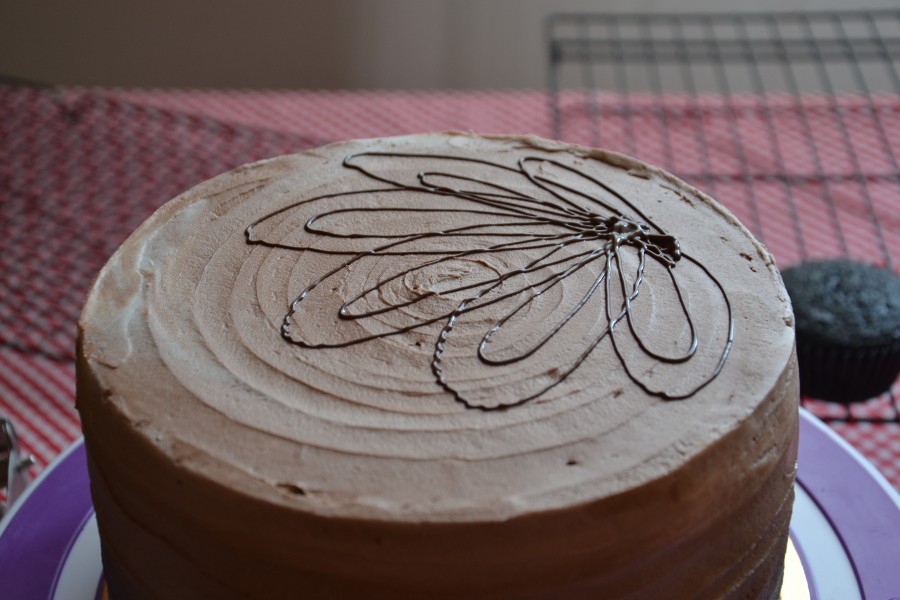 After this, I wasn't sure which direction to go in.  I piped on a few buttercream swirls and started adding chocolate pieces and some candies.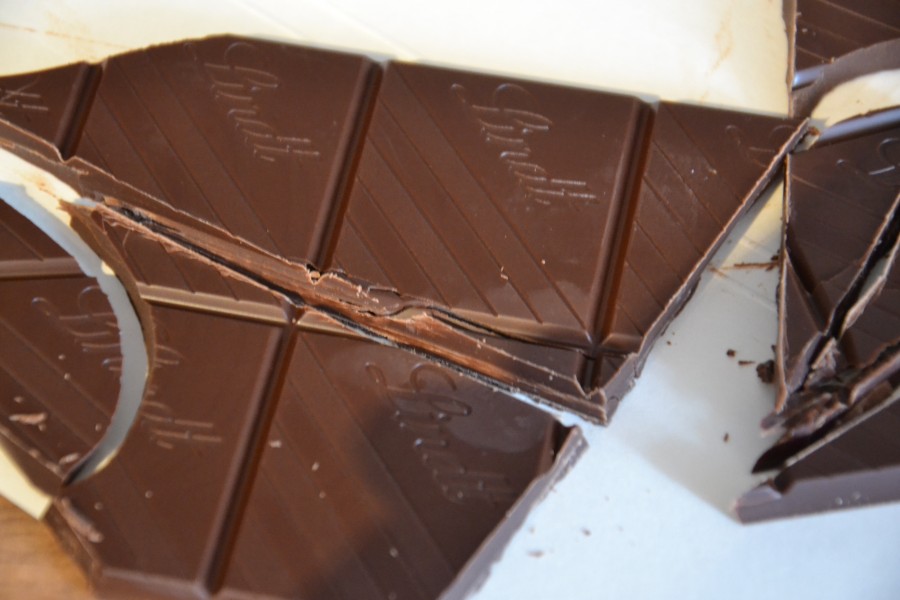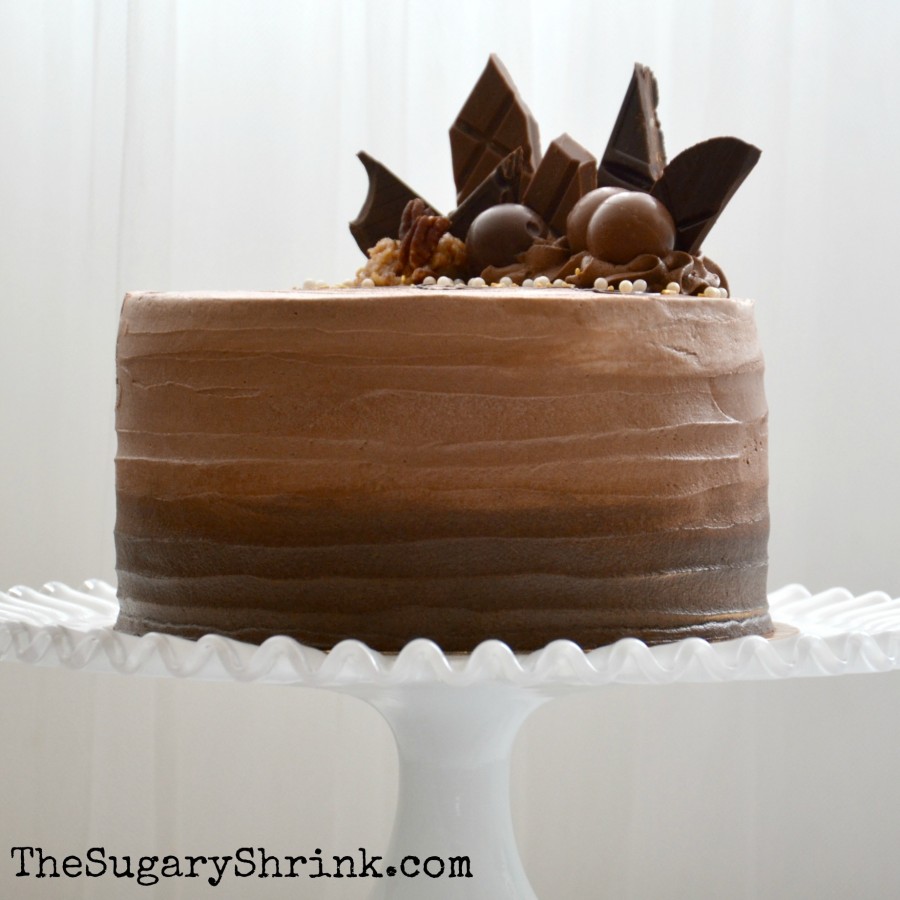 I added a small bit of the filling and broken toasted pecan pieces.  The white sugar pearls and gold sprinkles add new colors and help with contrast.  I liked the effect.  When I think that I still have so much to learn regarding cake decoration, I remind myself I'm a homebaker and I'm doing pretty good.
Since this was a birthday cake, I don't have a slice pic!  Hopefully later I'll be able to add an update.
Either way, my life is great.  I'm sober and my life partner is still full of awesome.