First Spring Berries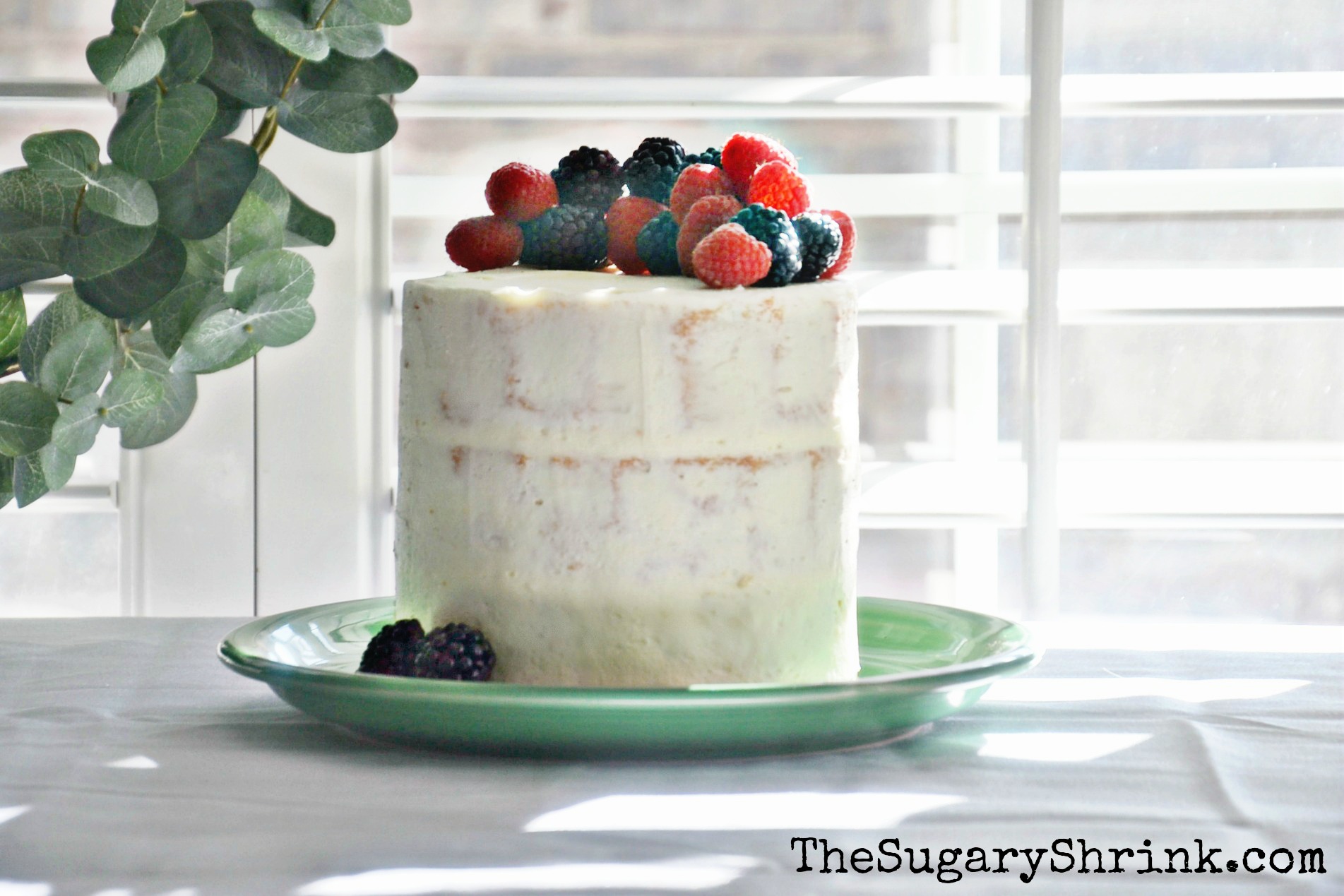 Celebrating these warm temperatures today includes enjoying a slice of this delightfully simple White Cake. I really love the flavor profile of this traditional wedding cake sponge – Vanilla and Almond. With many wedding receptions in the Midwest during my growing up years, it's difficult to not think of some those memories while sharing a slice of happiness.
This lovely cake is incredibly approachable for the home baker. I particularly like the contrast of color between the sponge and the berries and the curd. Which works out well since I was at a loss as to how I wanted to elevate the look and taste of early Spring.
Making most any type of curd is a perfect pairing with a White Layer Cake since Blueberry Lemon Curd requires egg yolks and the cake uses egg whites.
I started the cake first and while it was in the oven, I made the curd filling.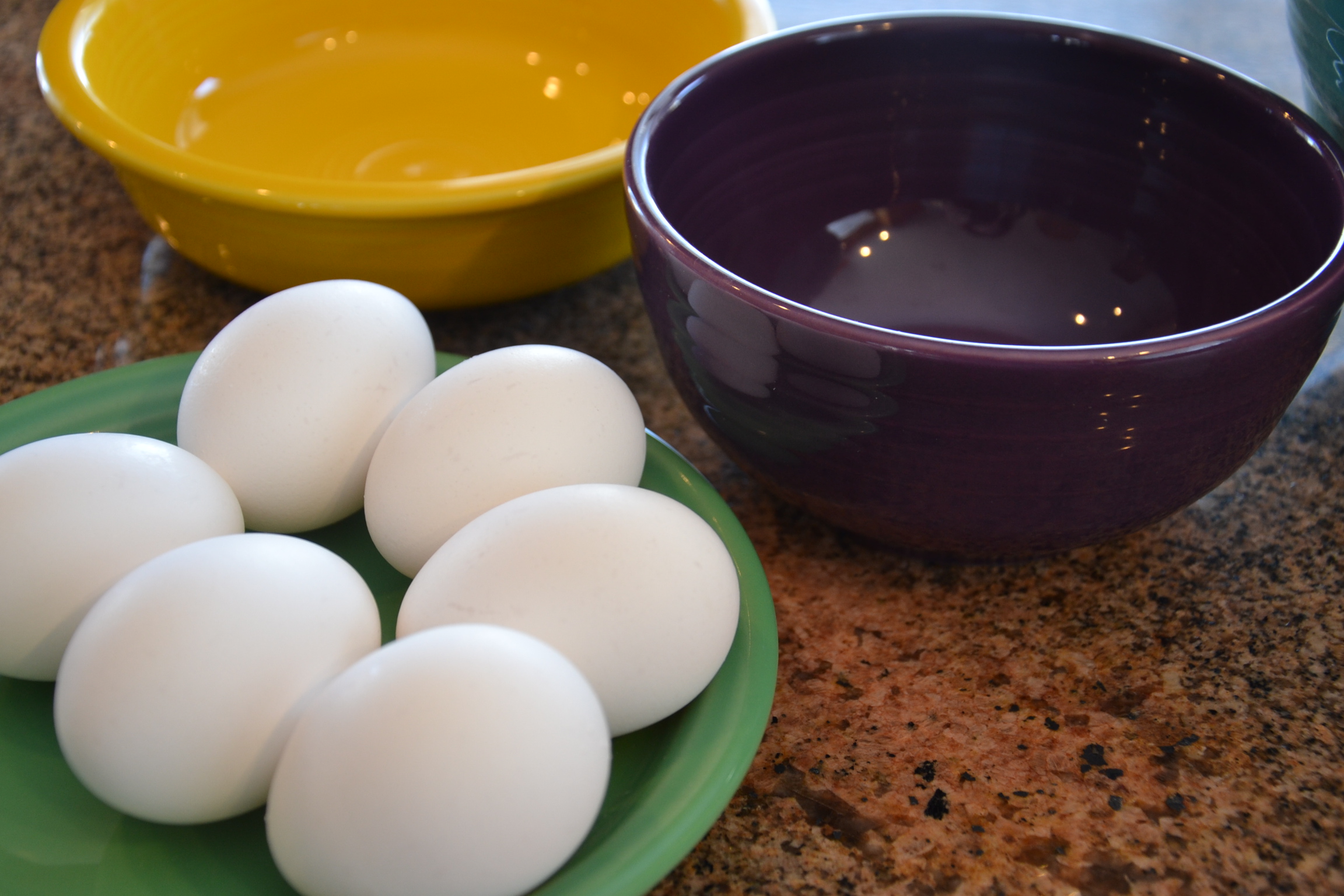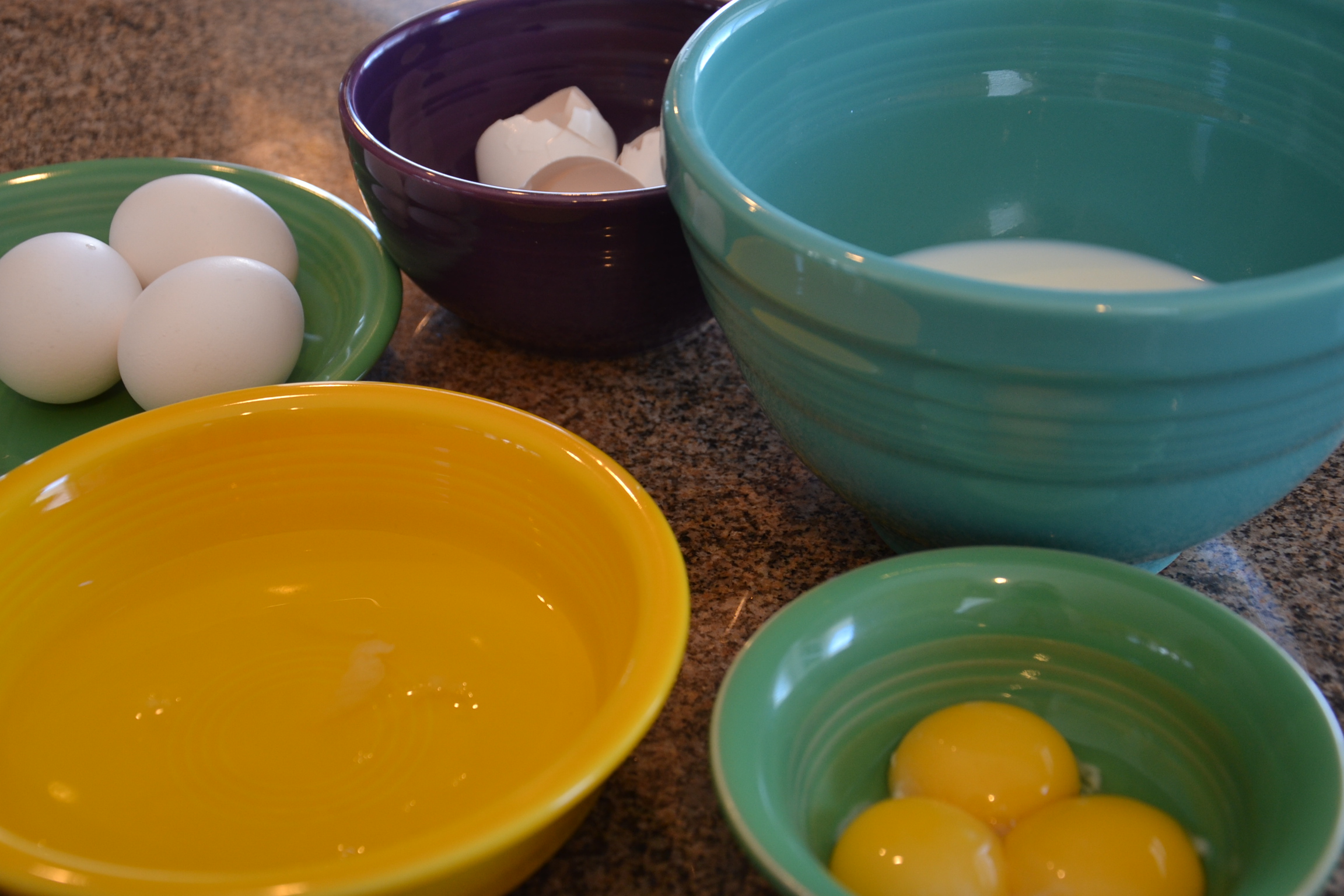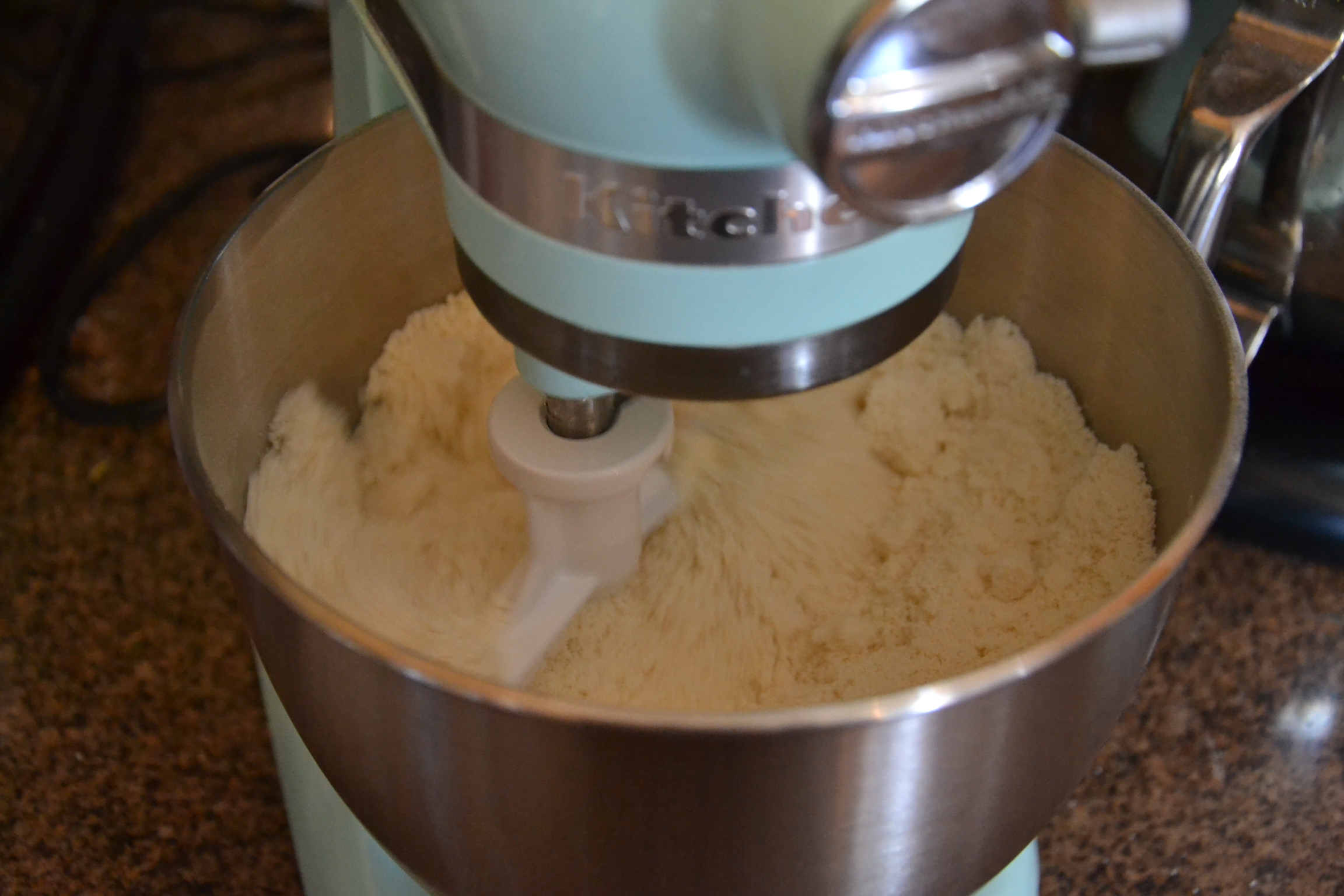 It's been a while since I've backed this cake, I forgot if there was significant rise… and I didn't have any notes on the recipe. Erring on the side of layers that would require trimming, I decided to use the 6″ baking pans.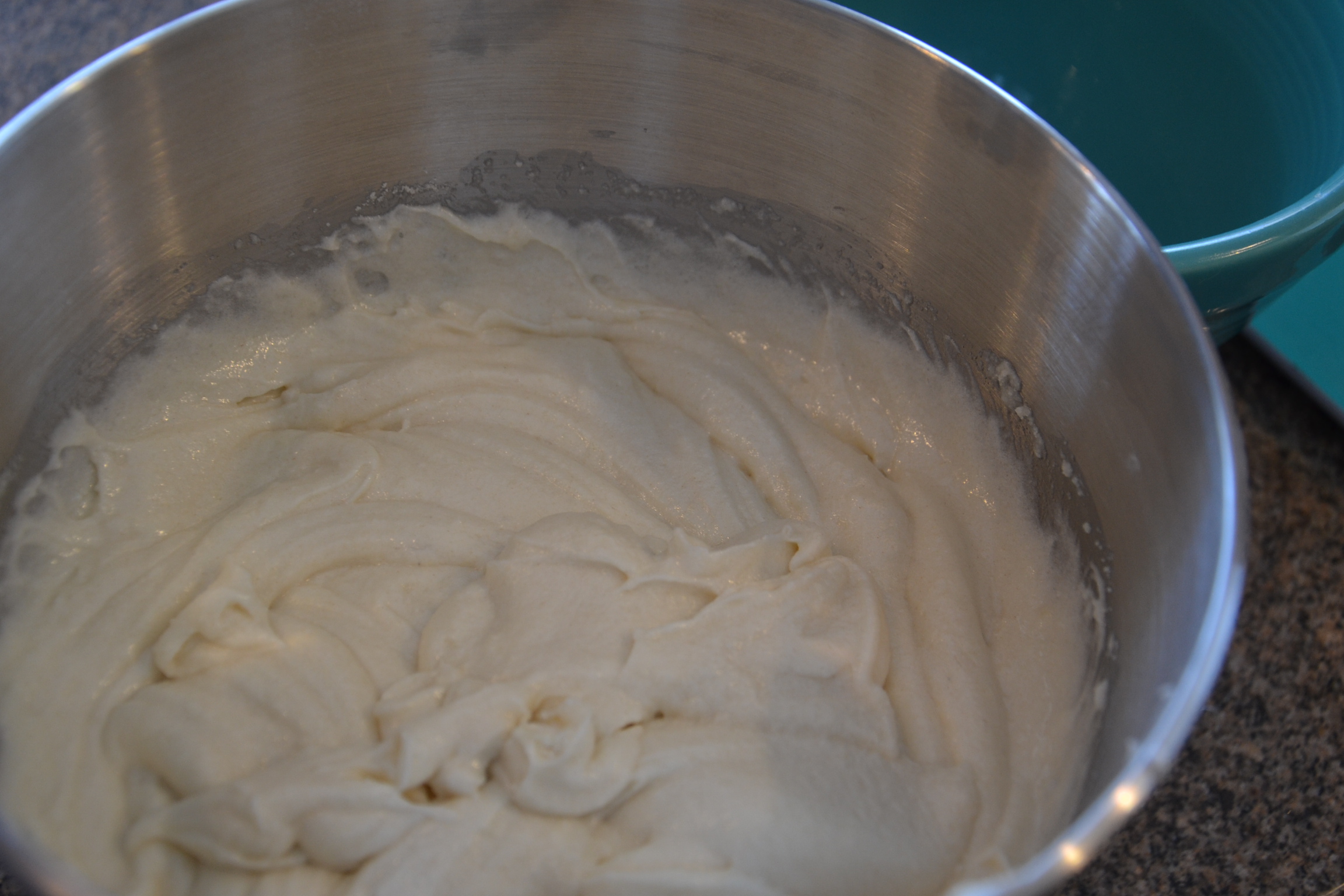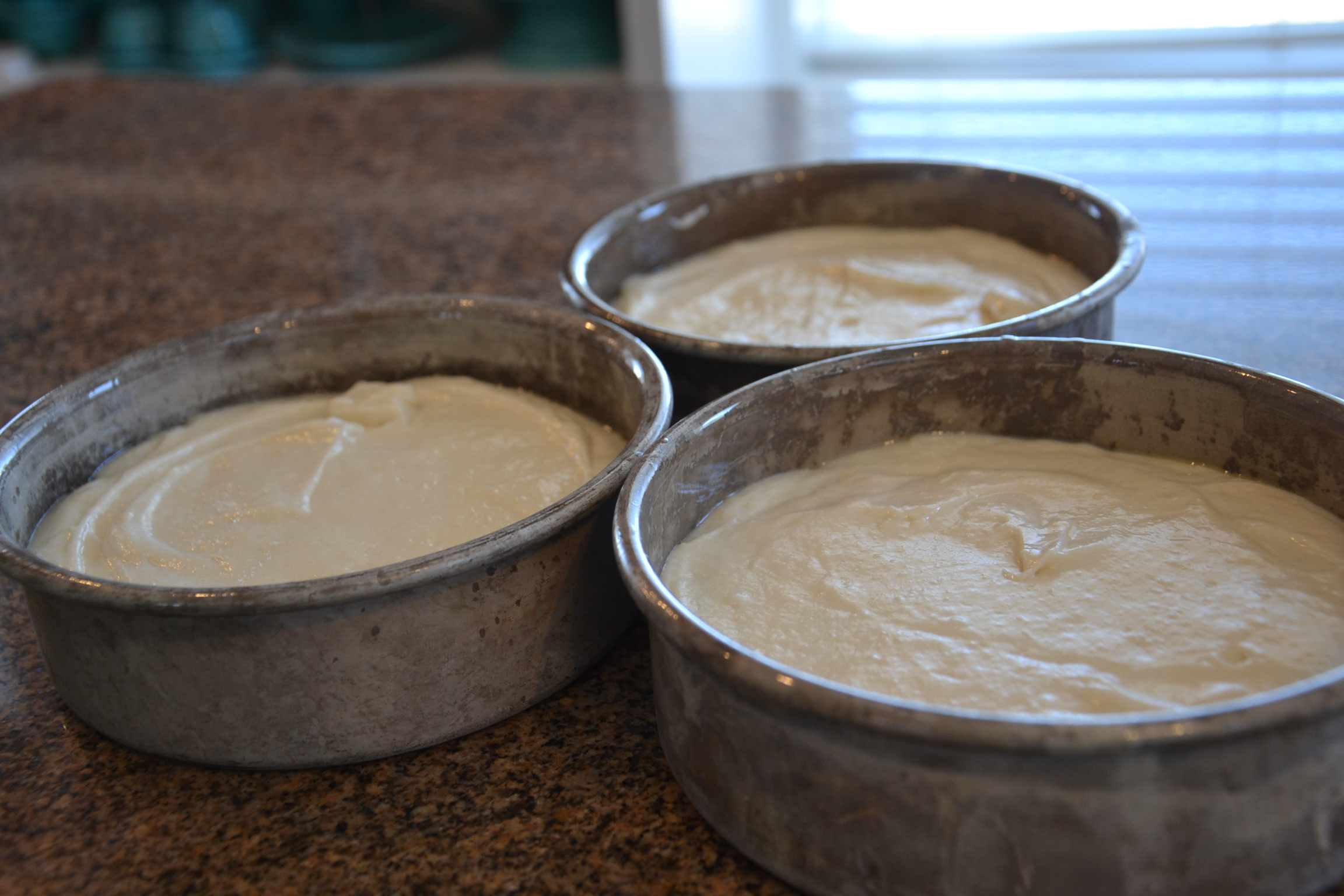 While the cake was baking, I put together the curd. With a few simple ingredients, a lovely deliciousness was produced.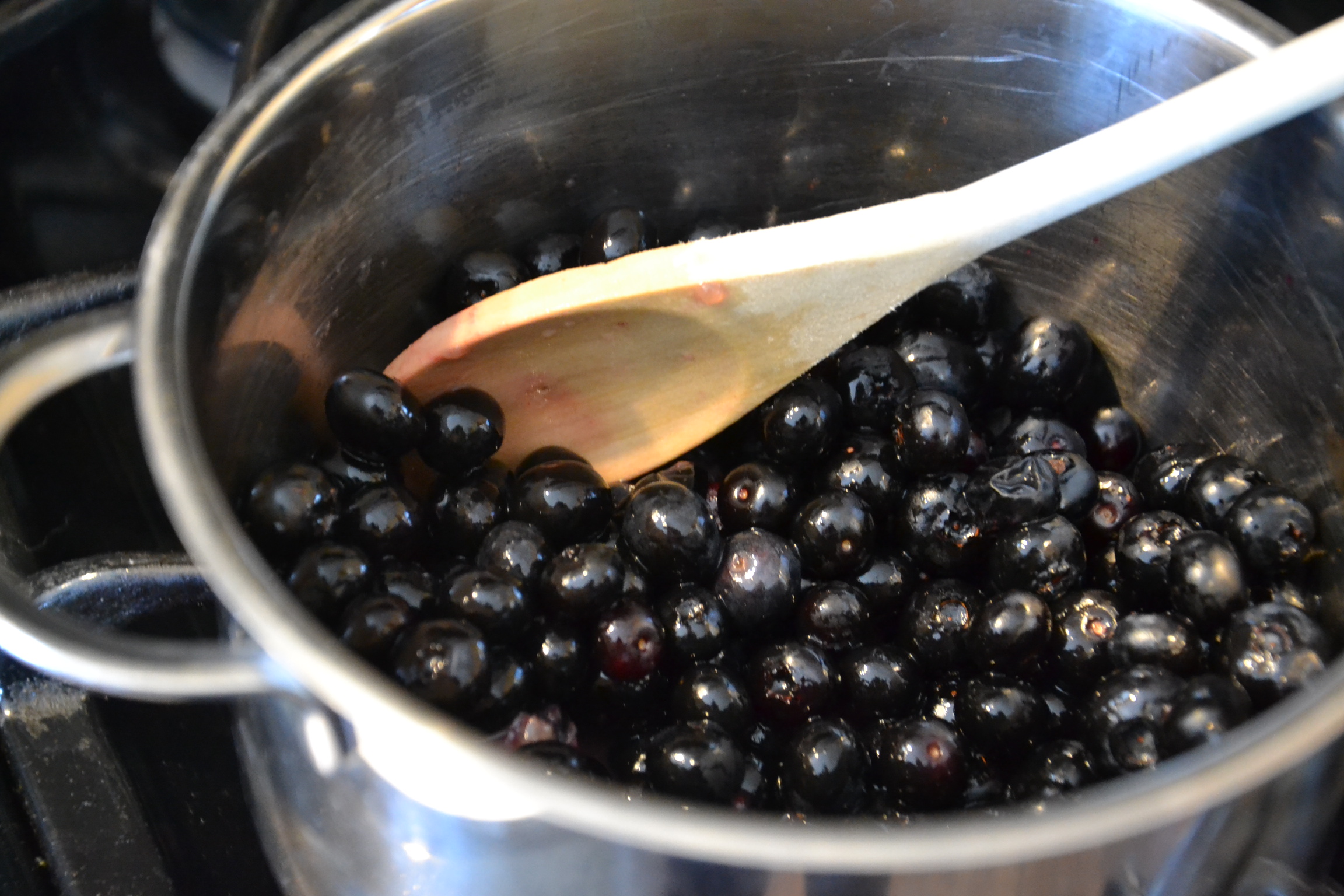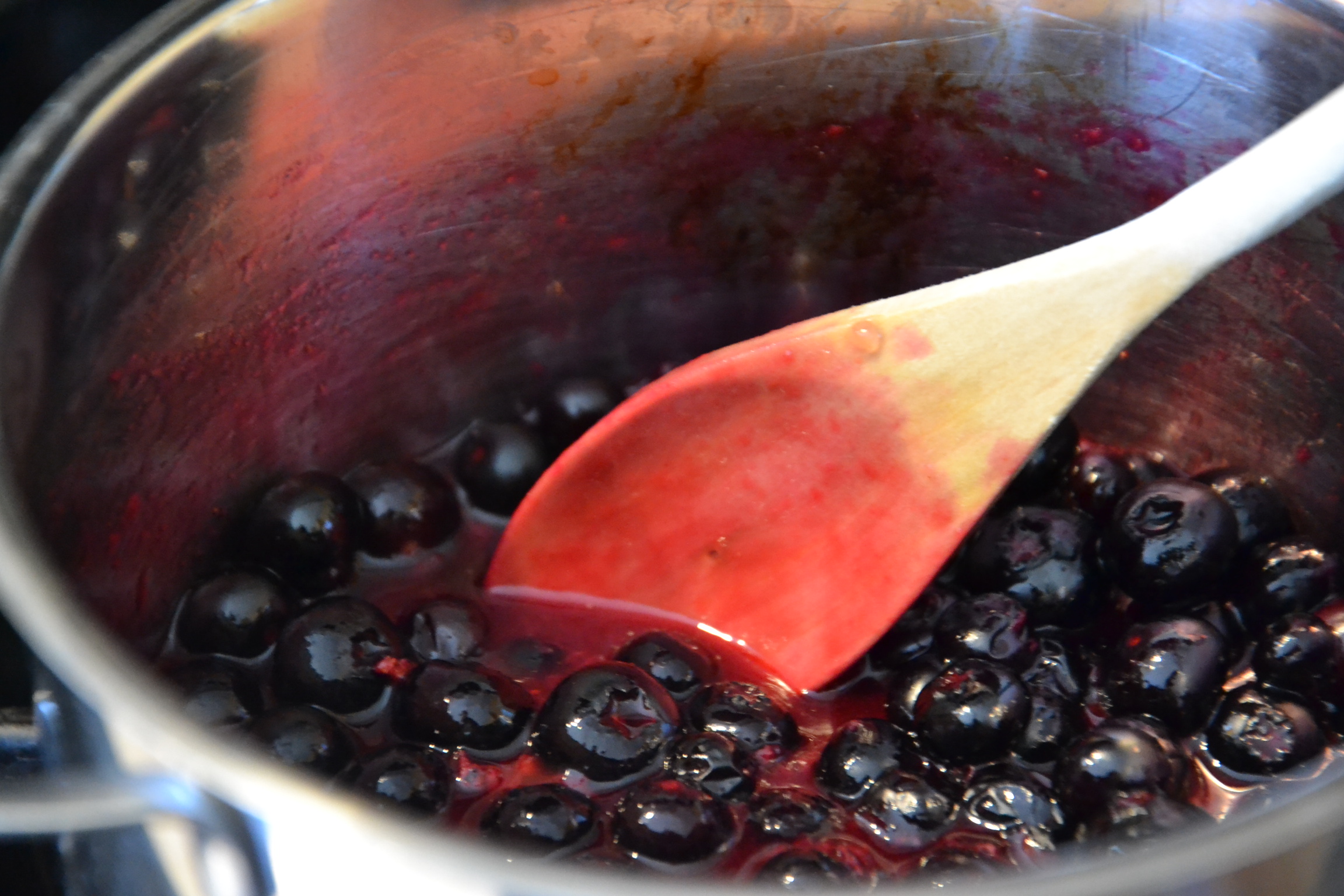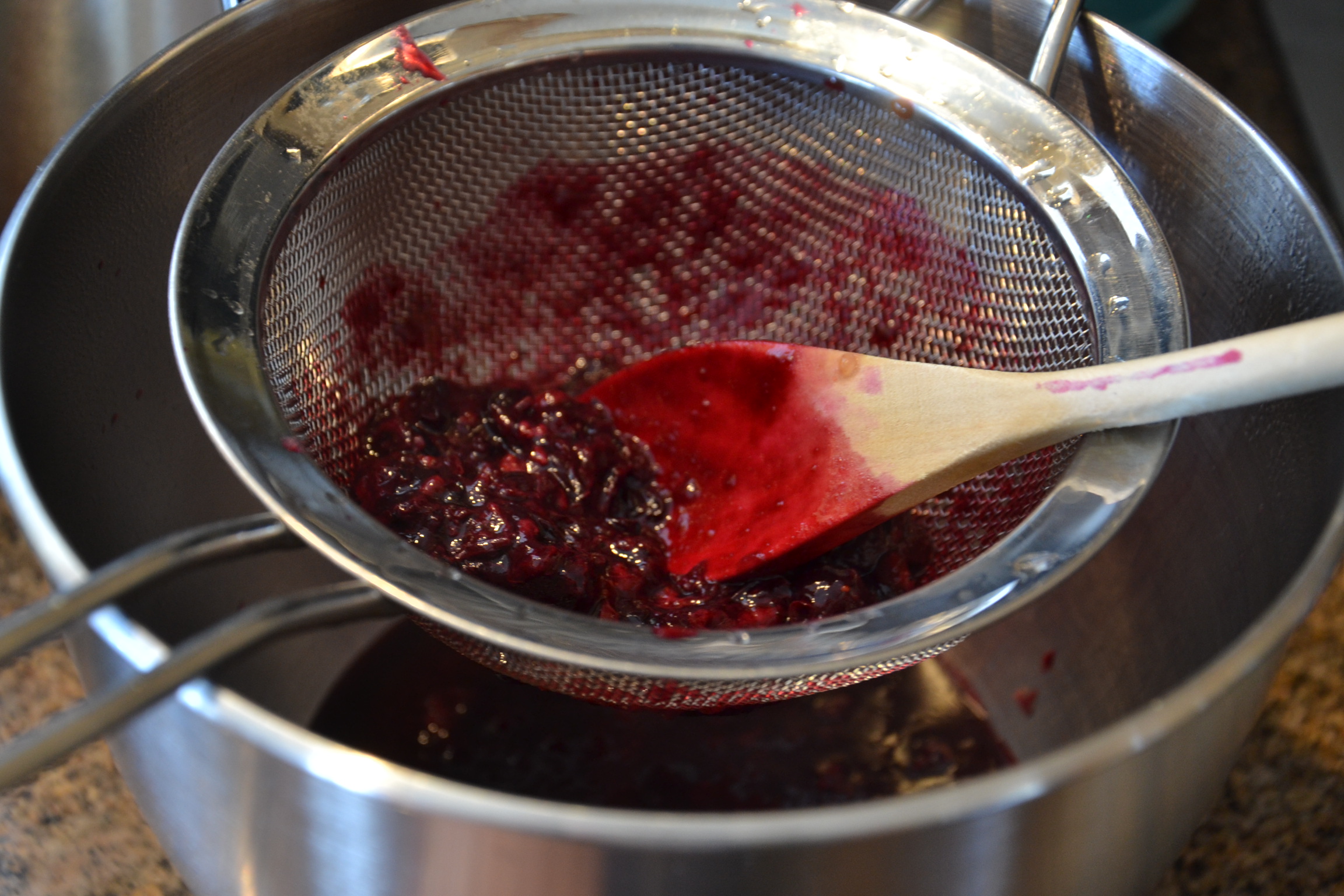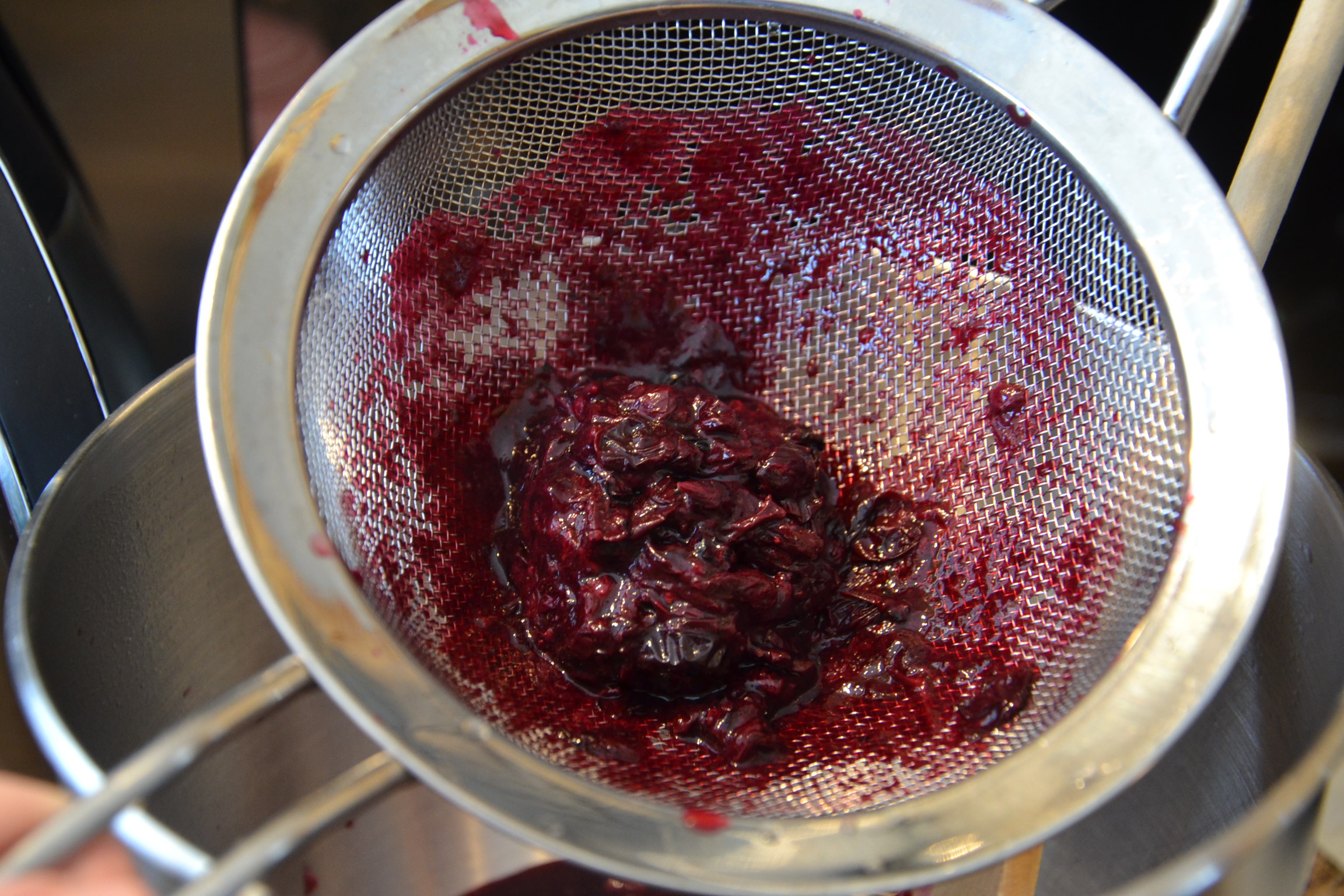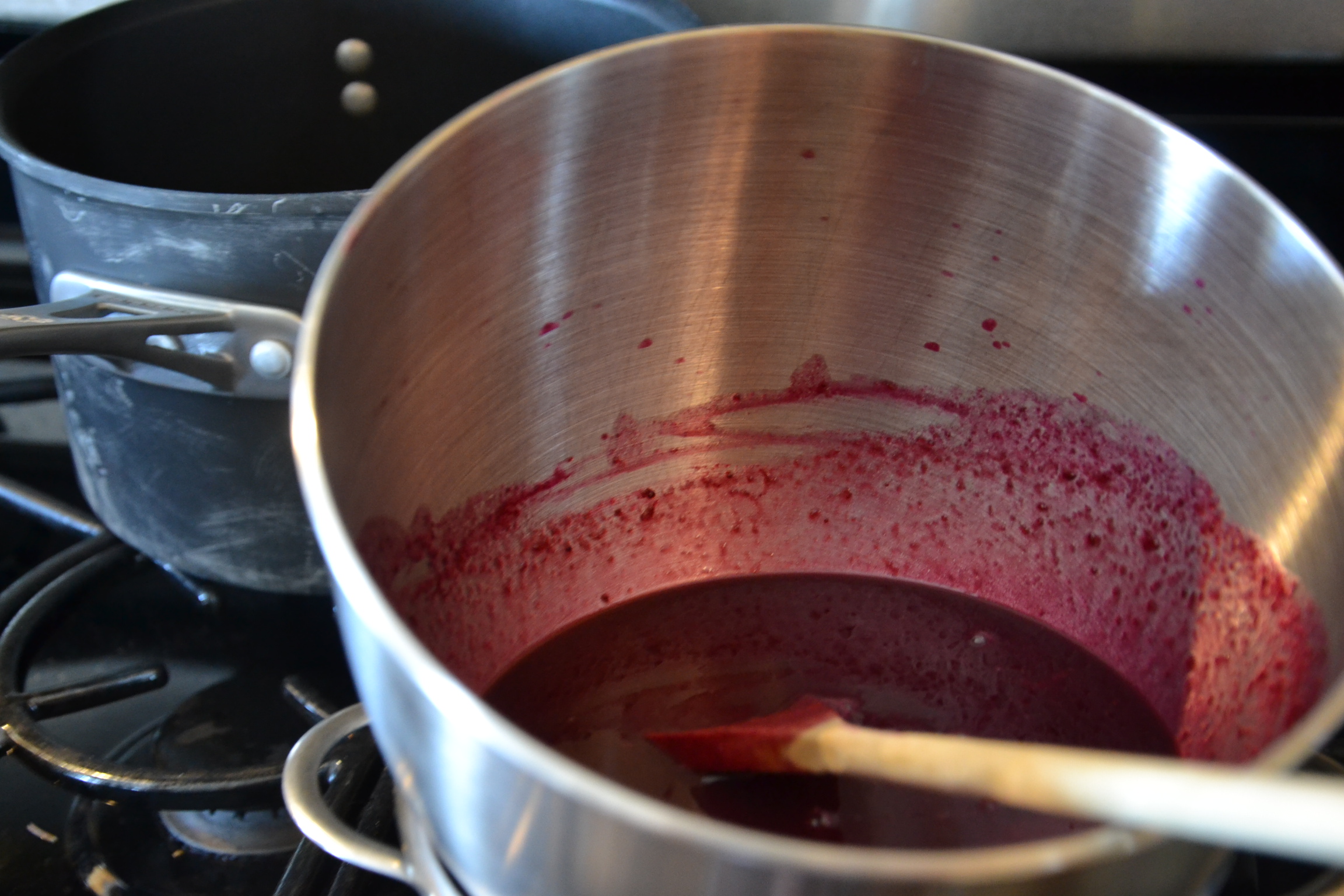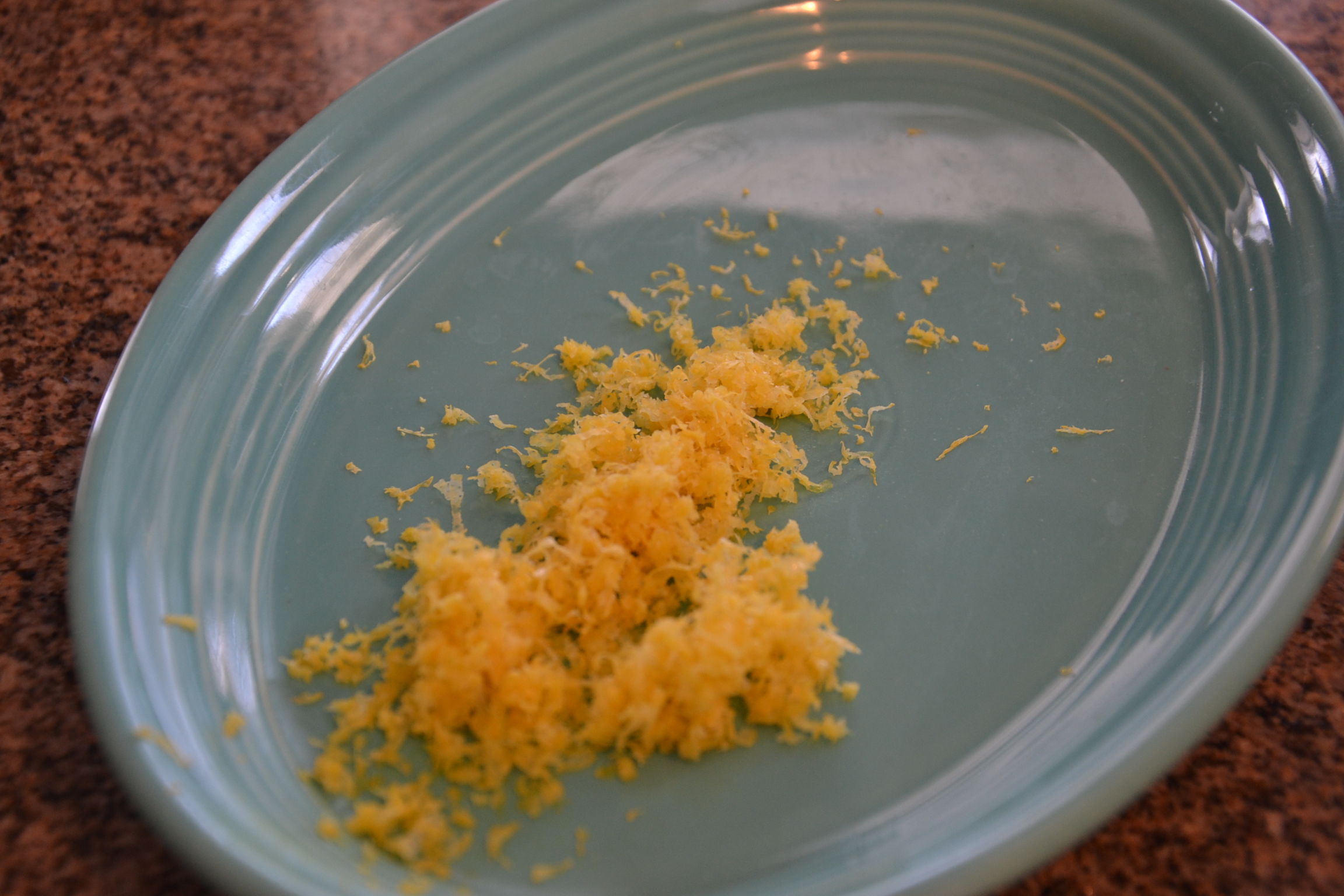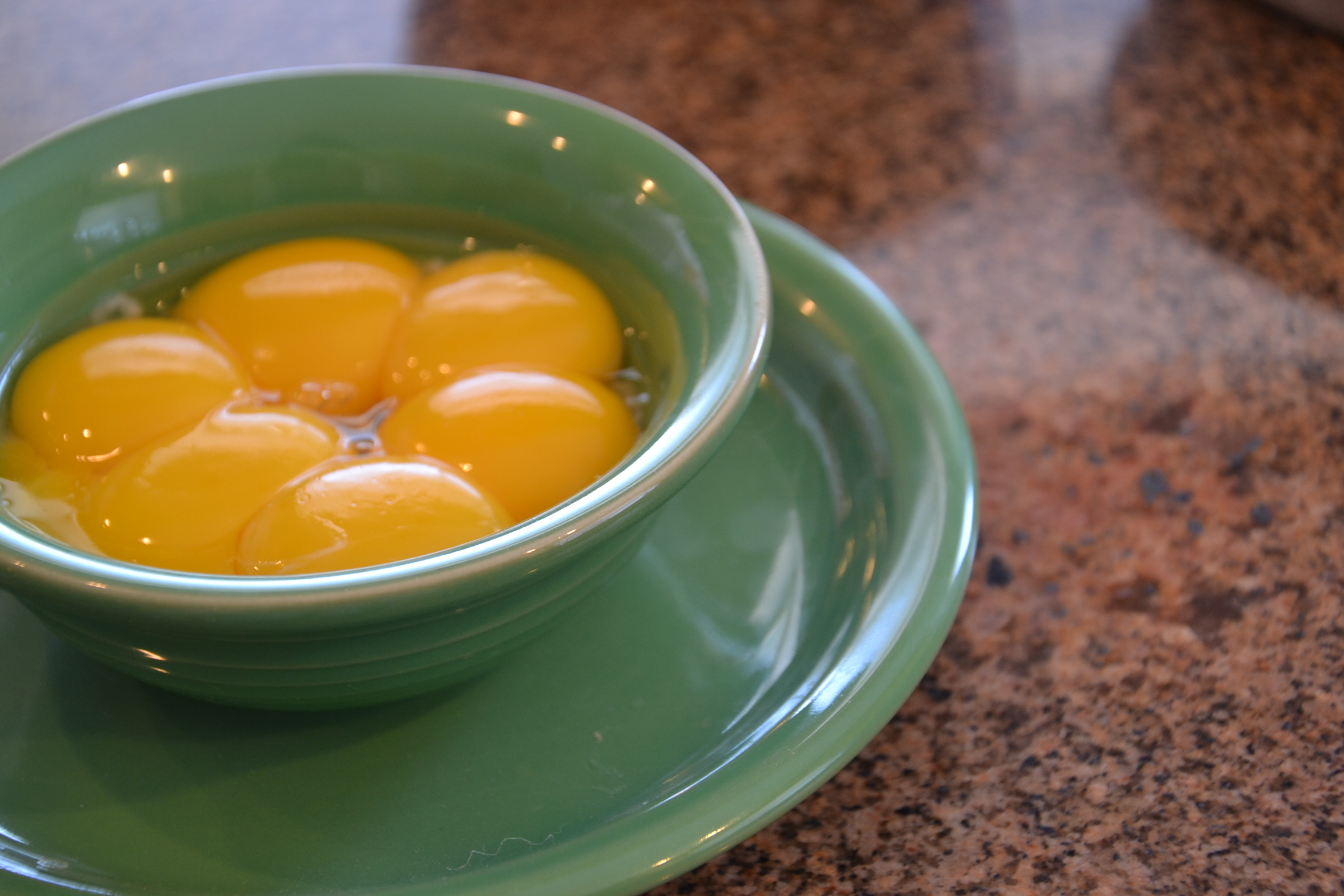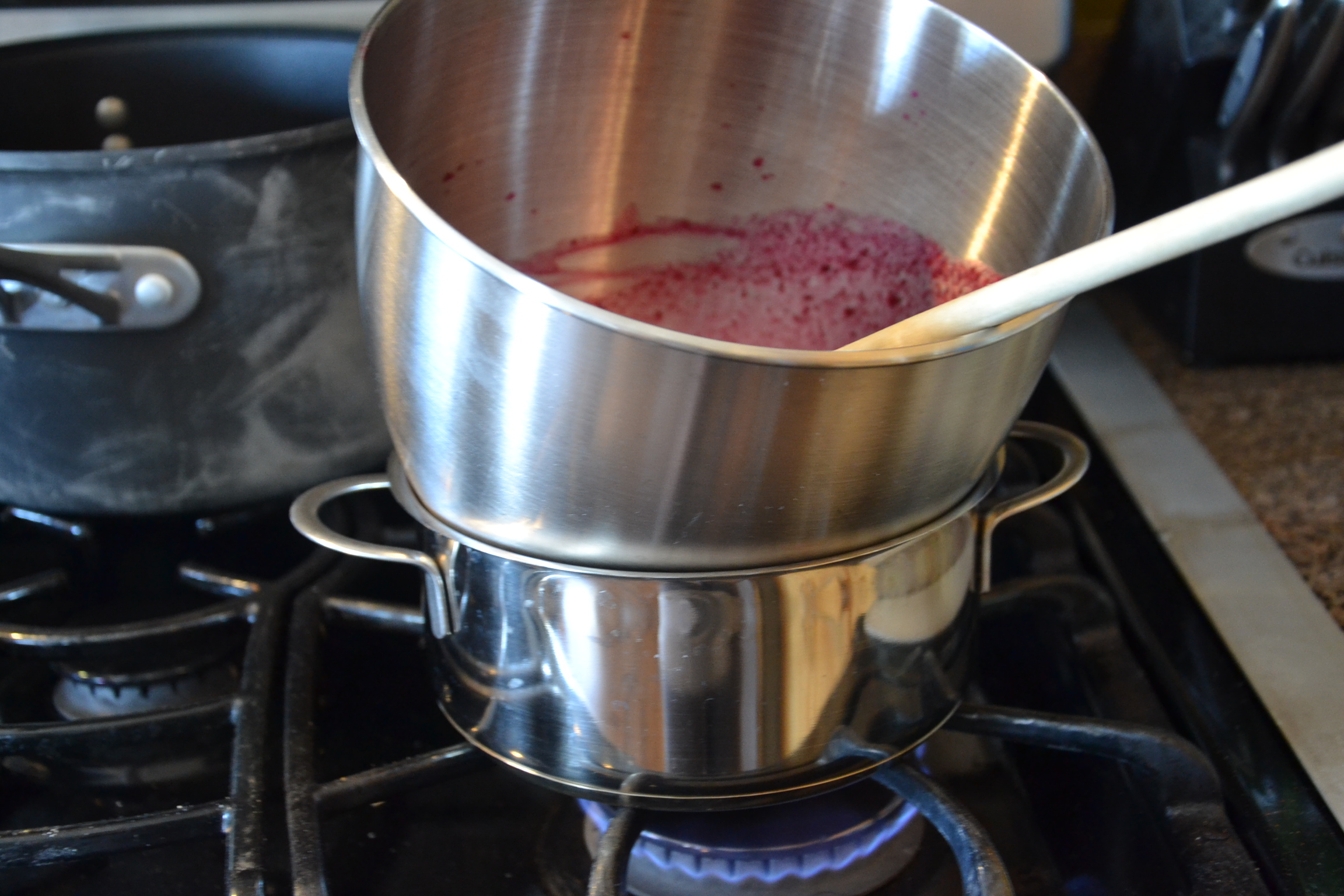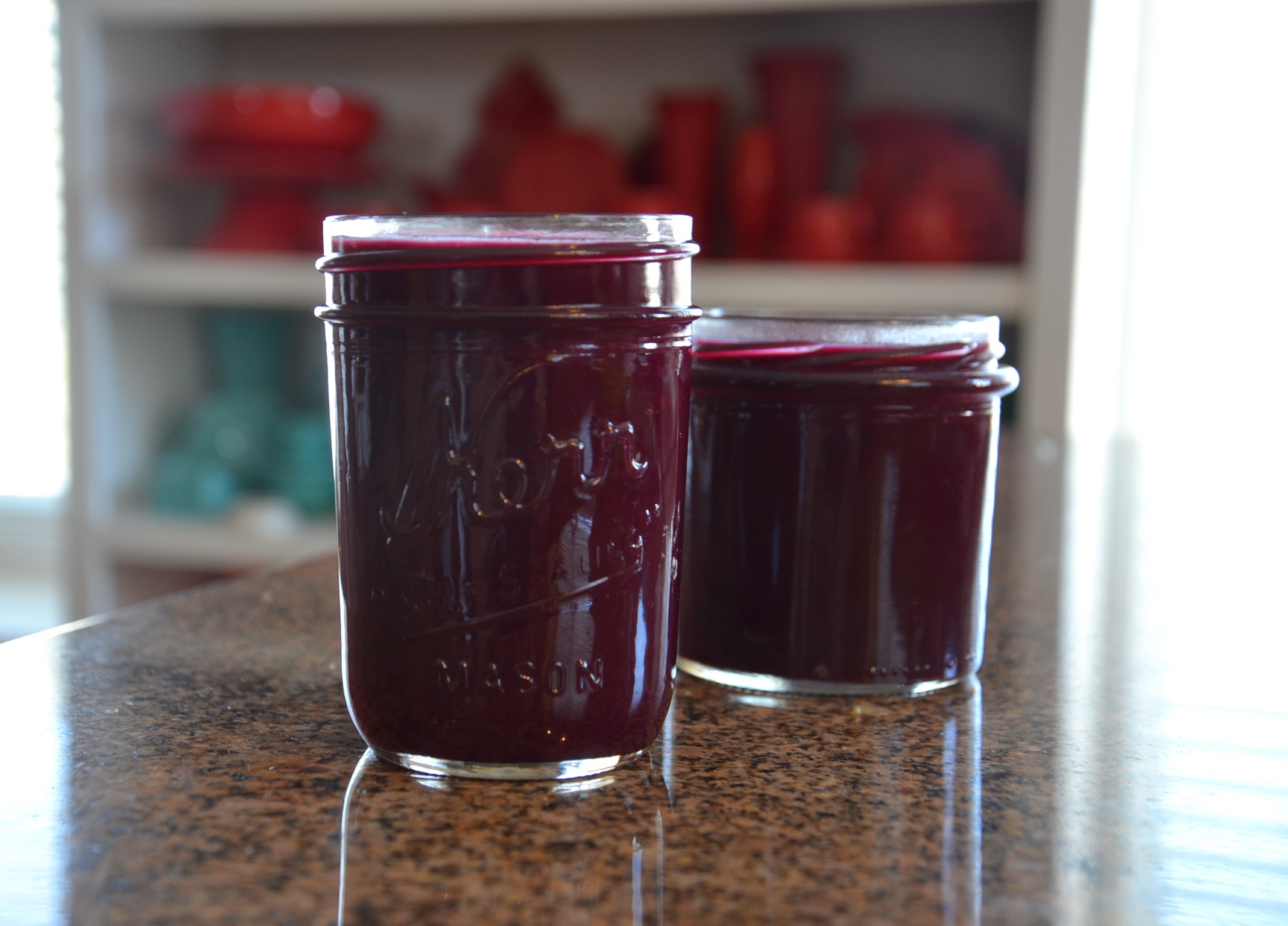 The cake required additional baking time due to excess batter which resulted in a slightly darker "crusting" on the edges.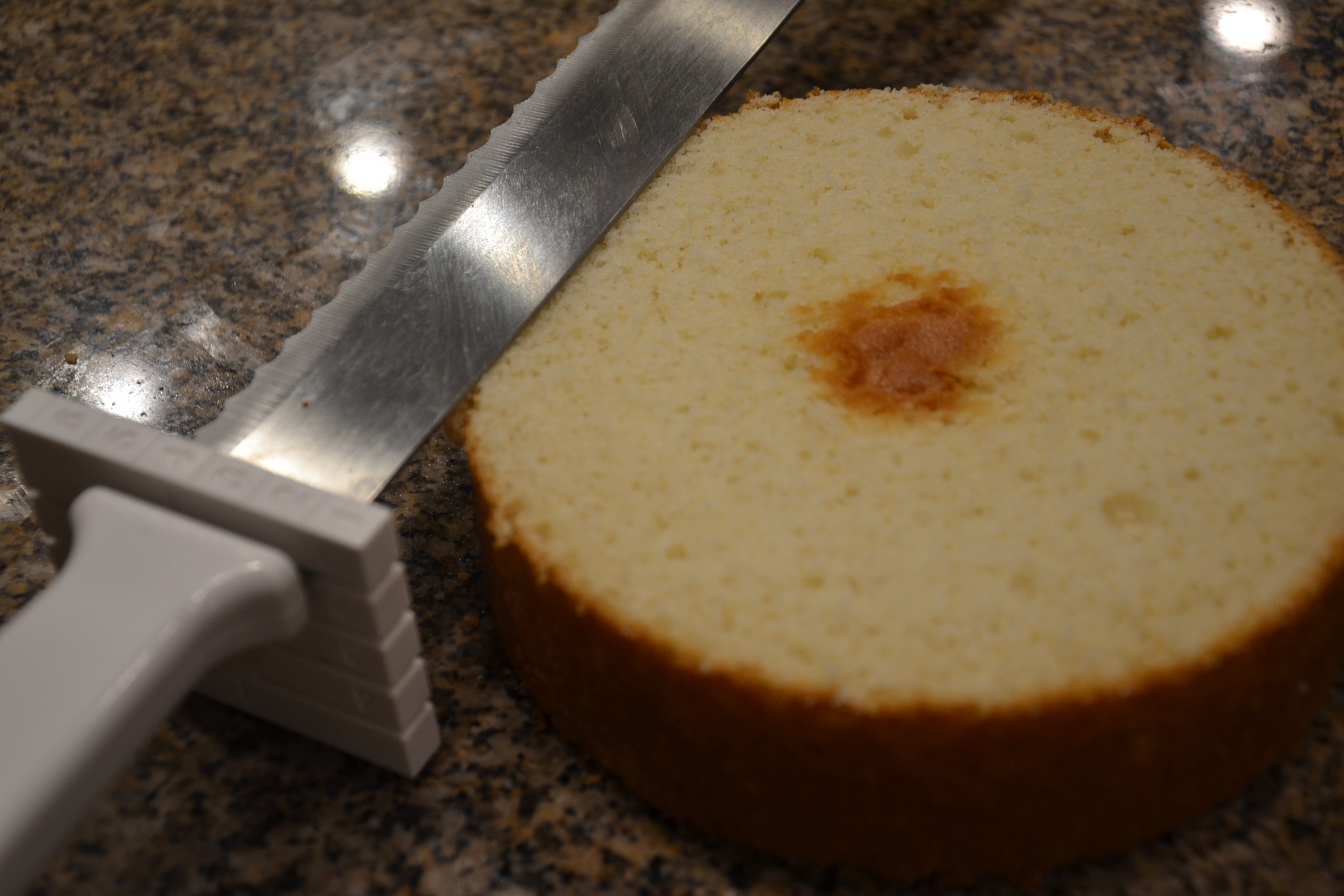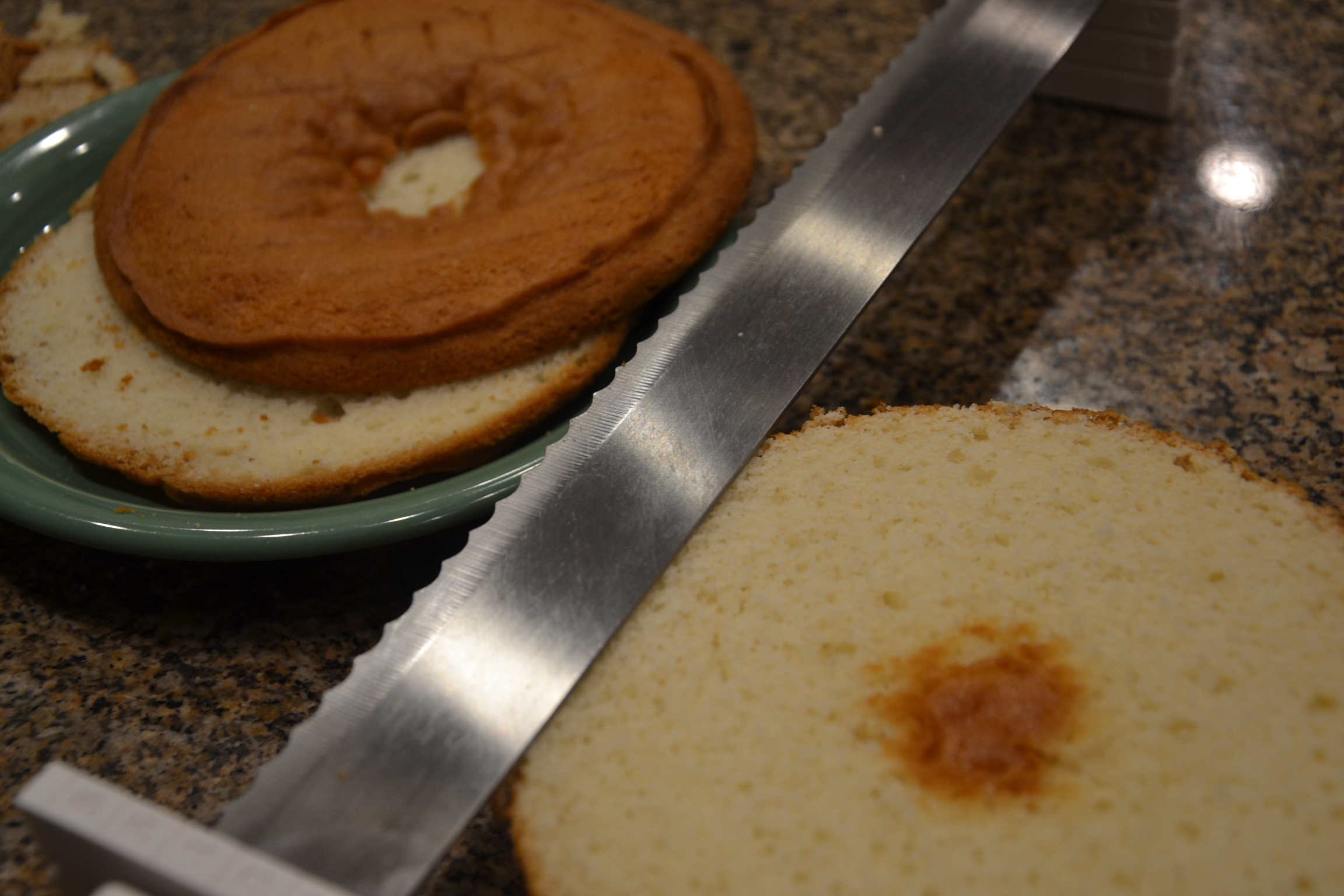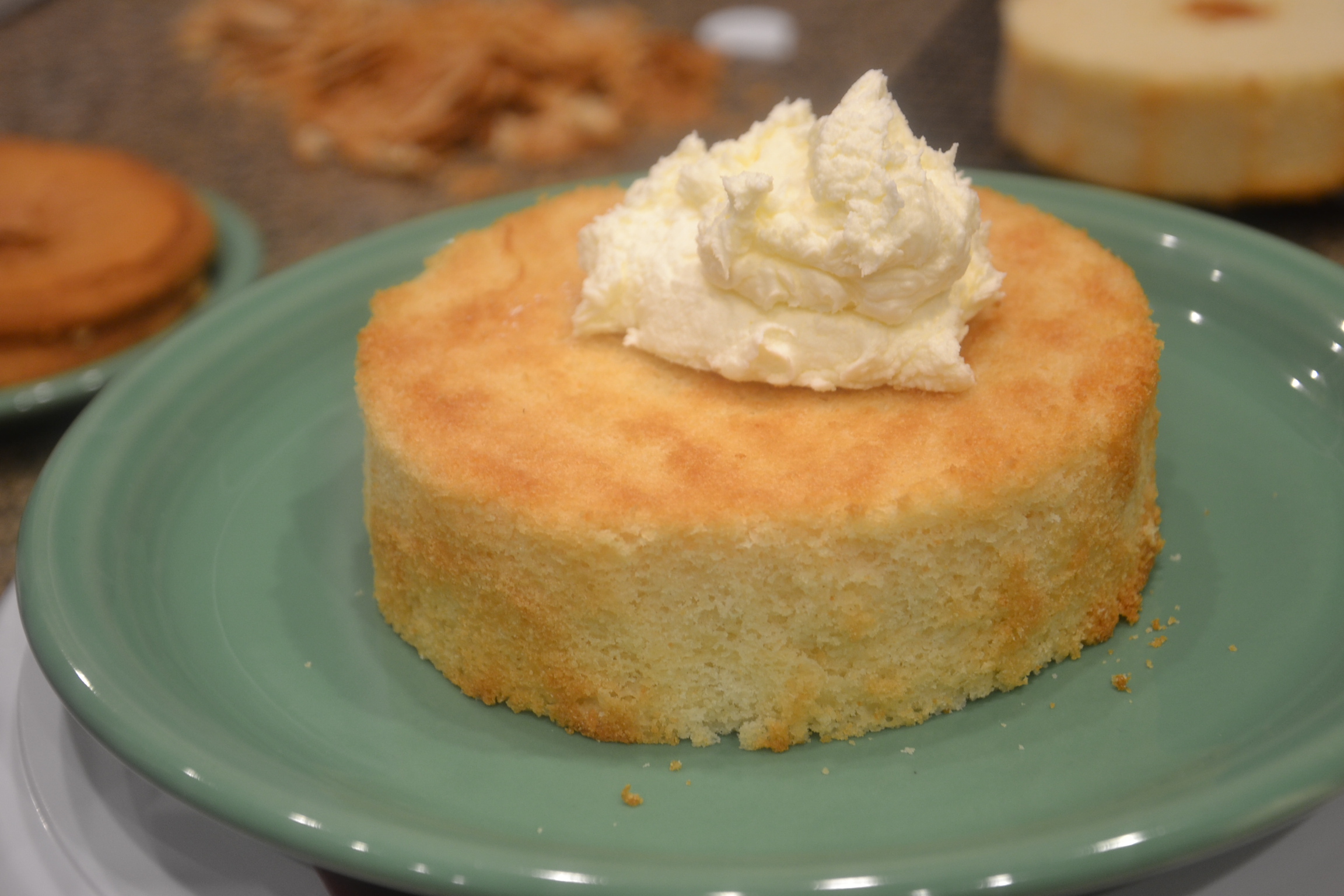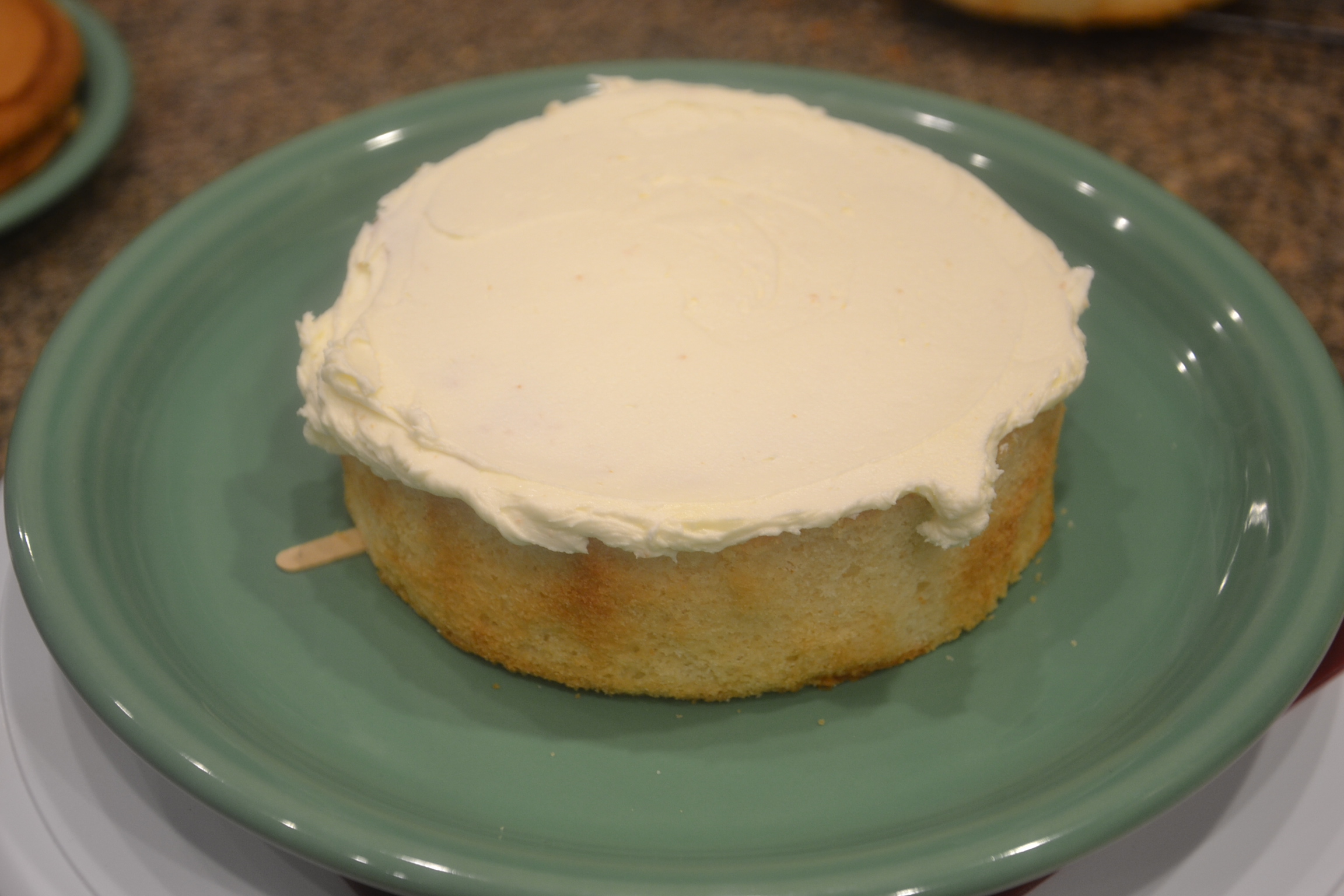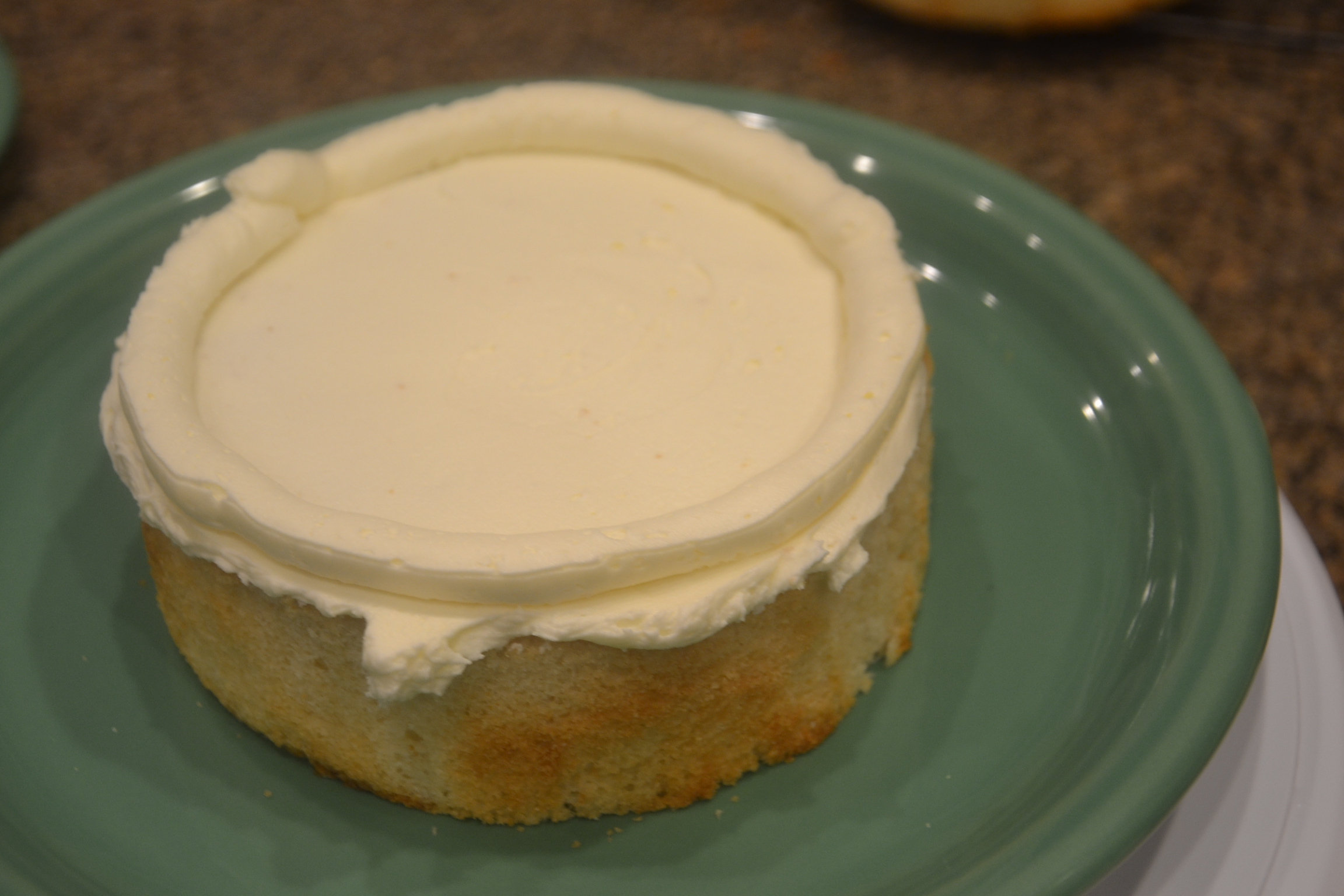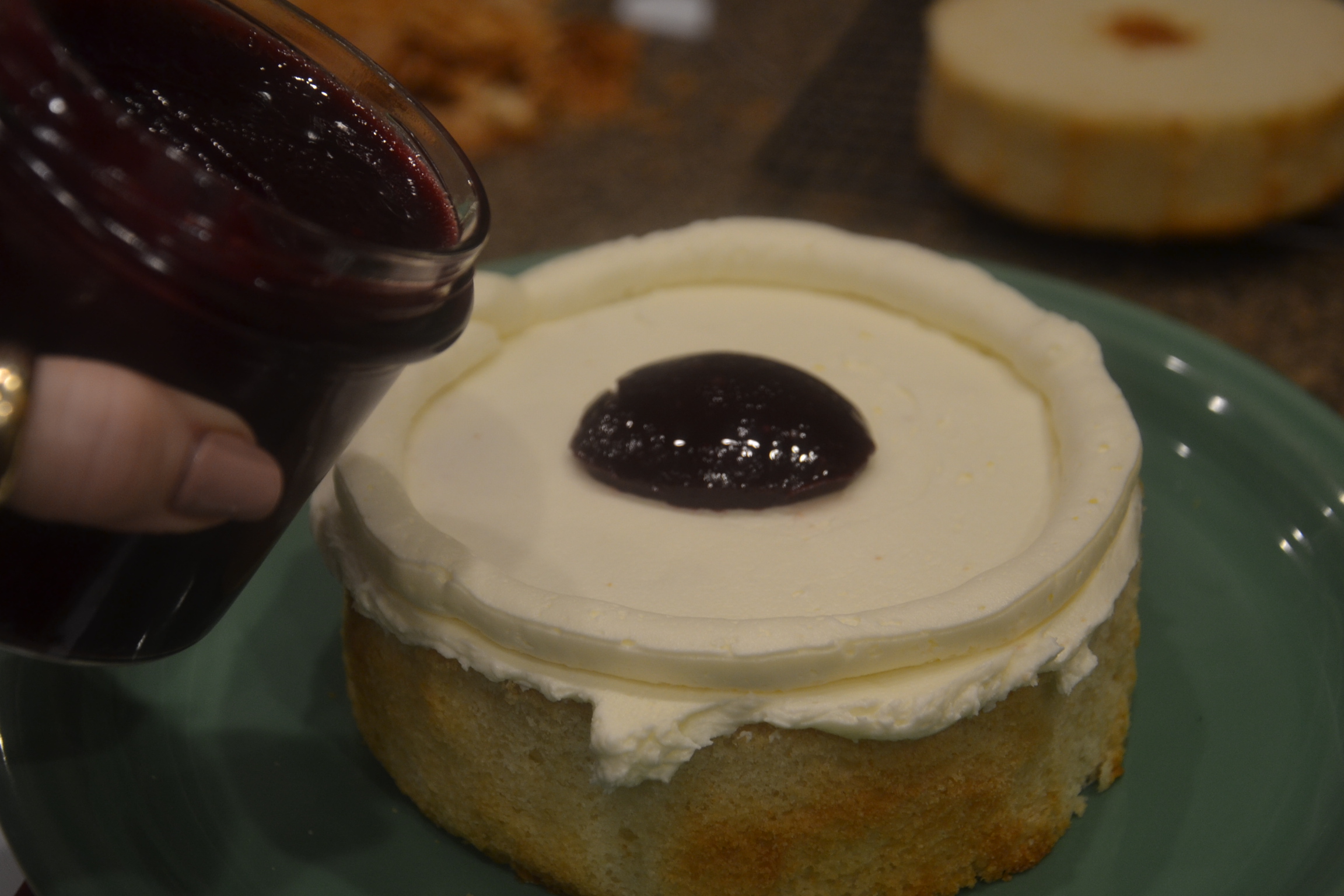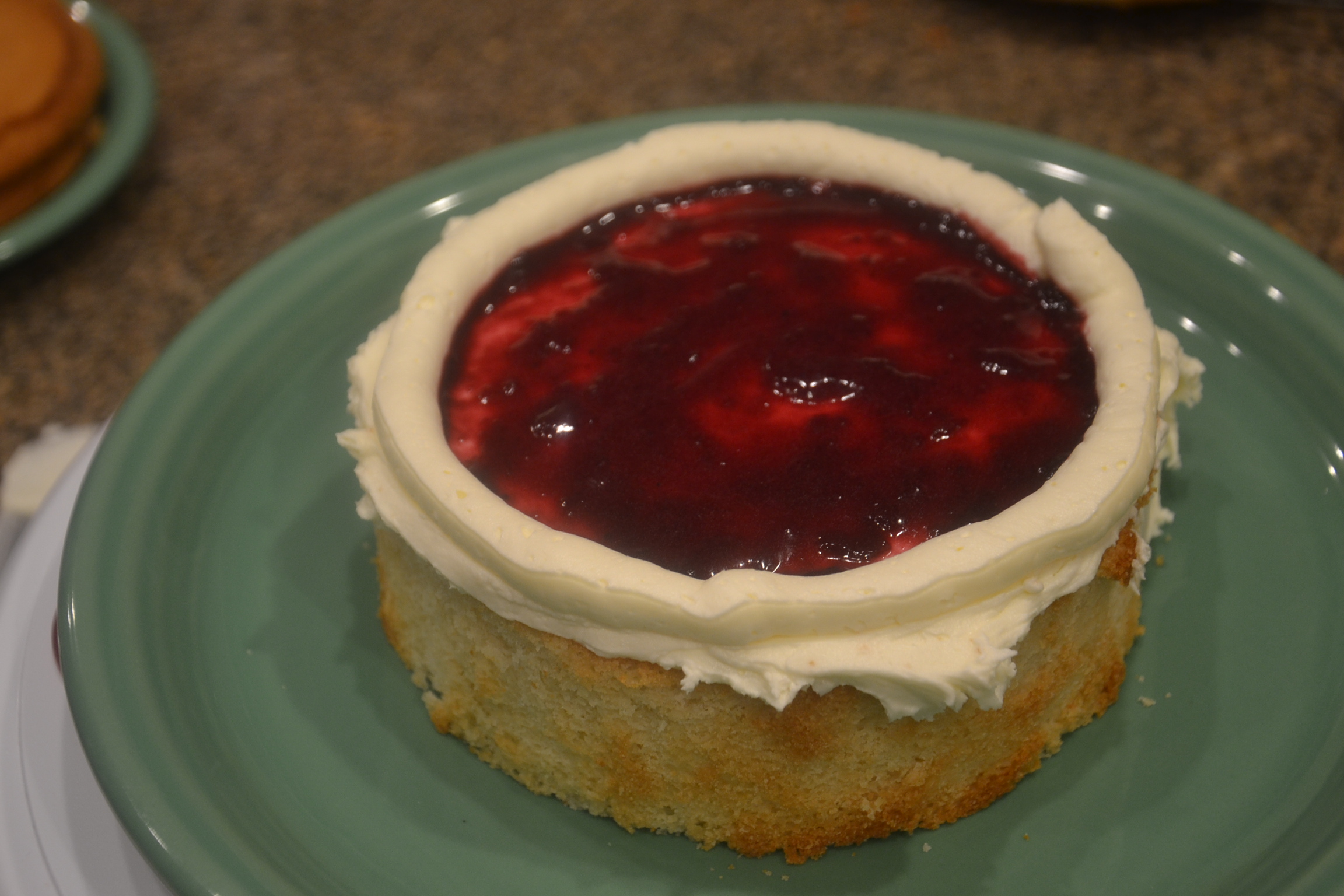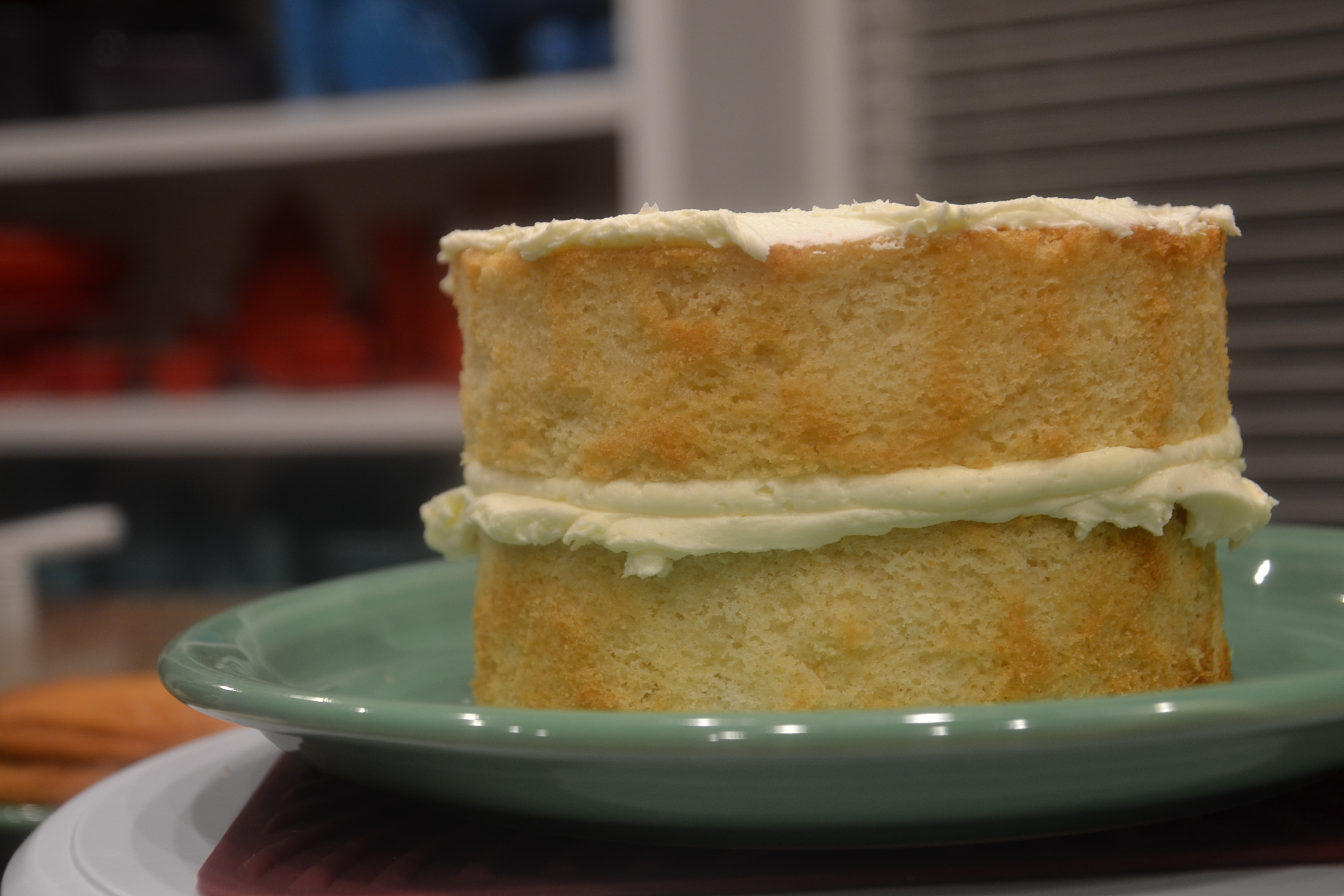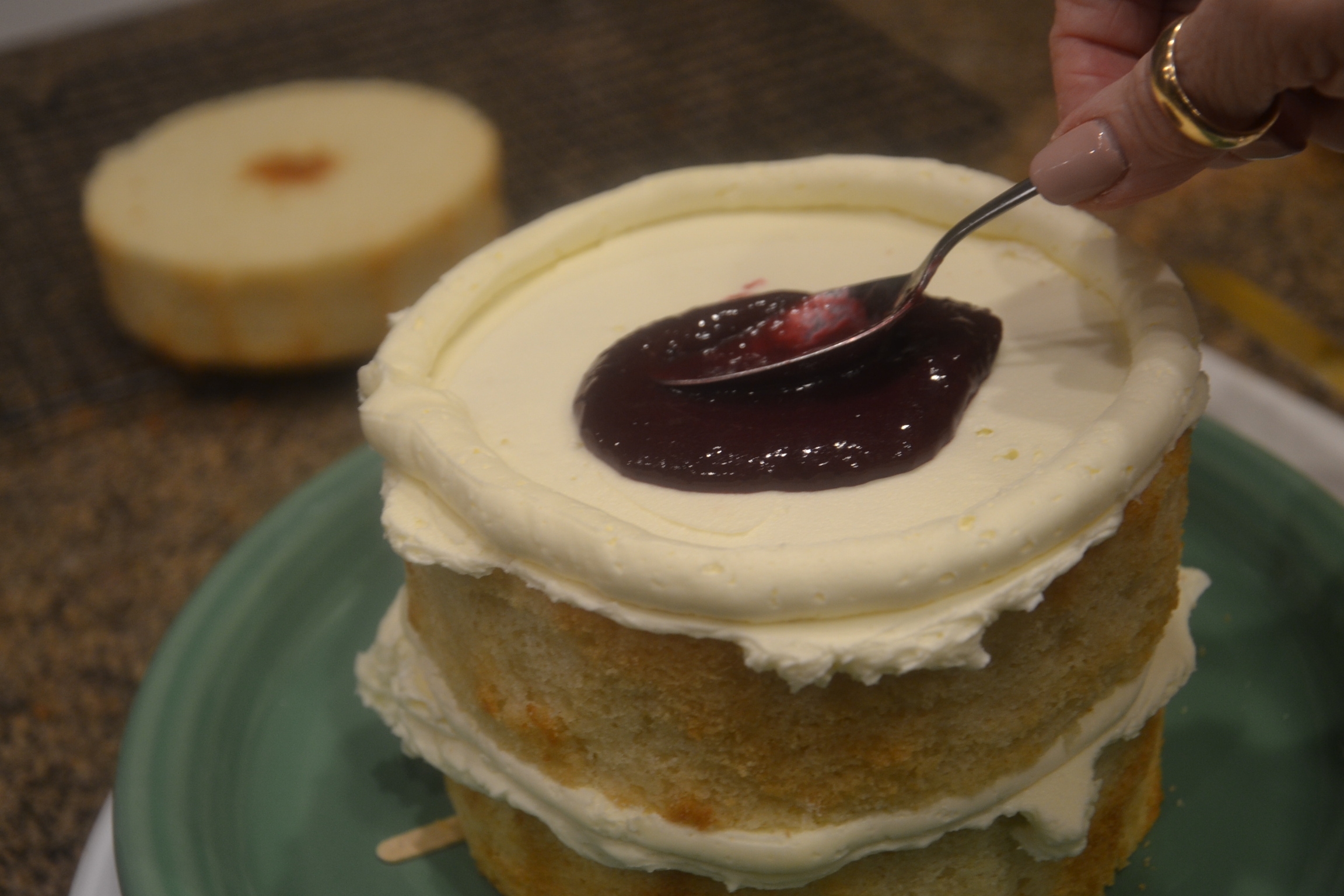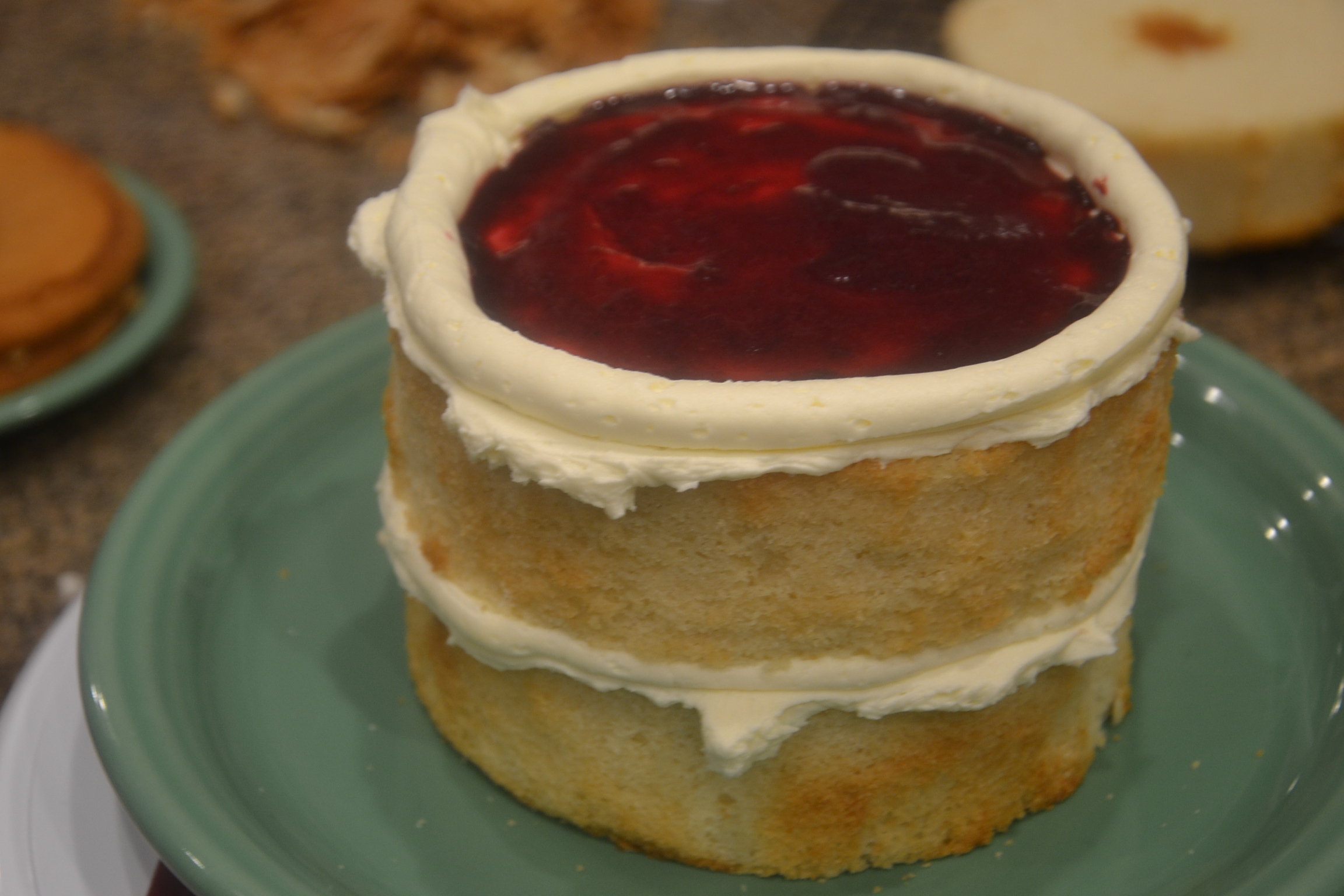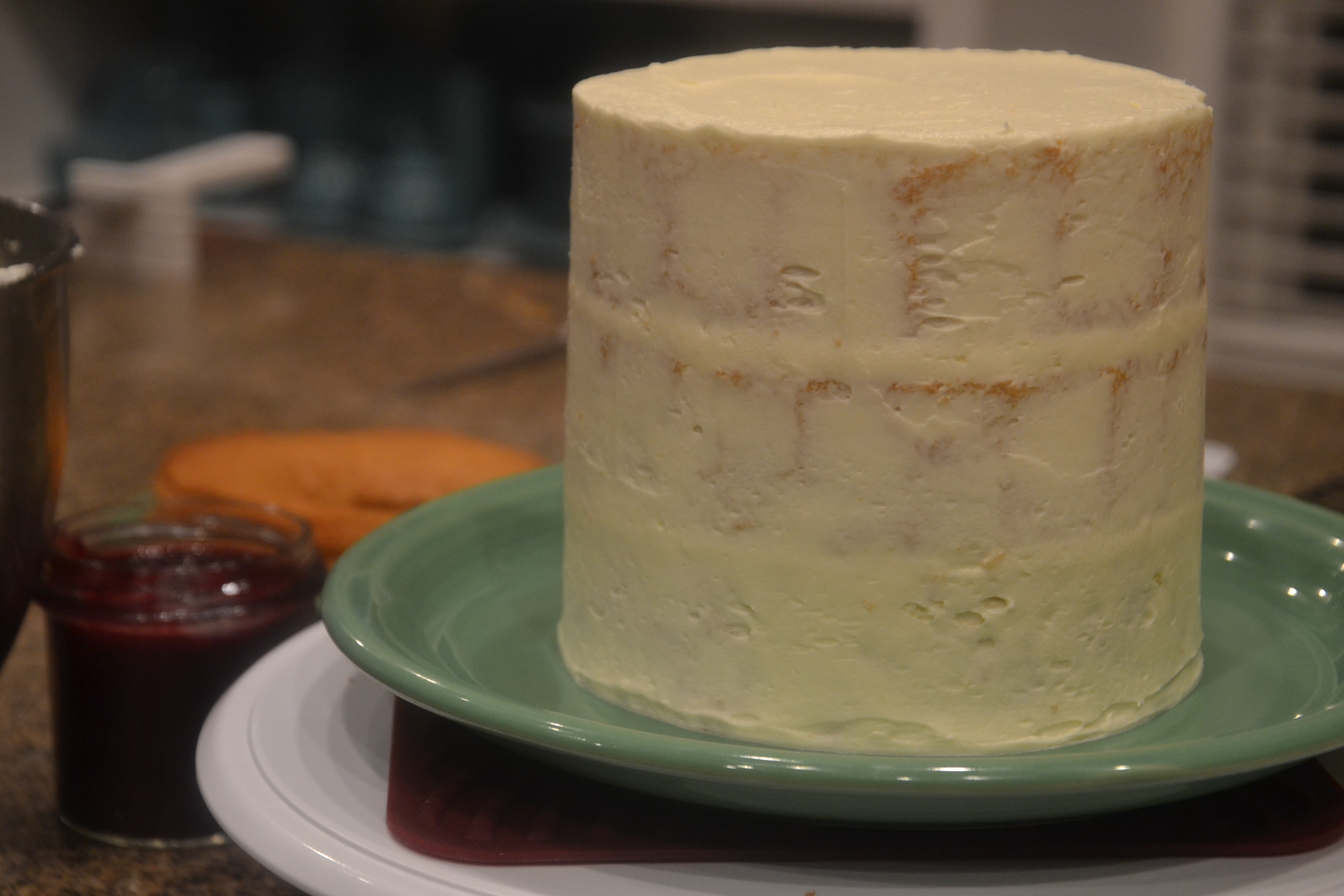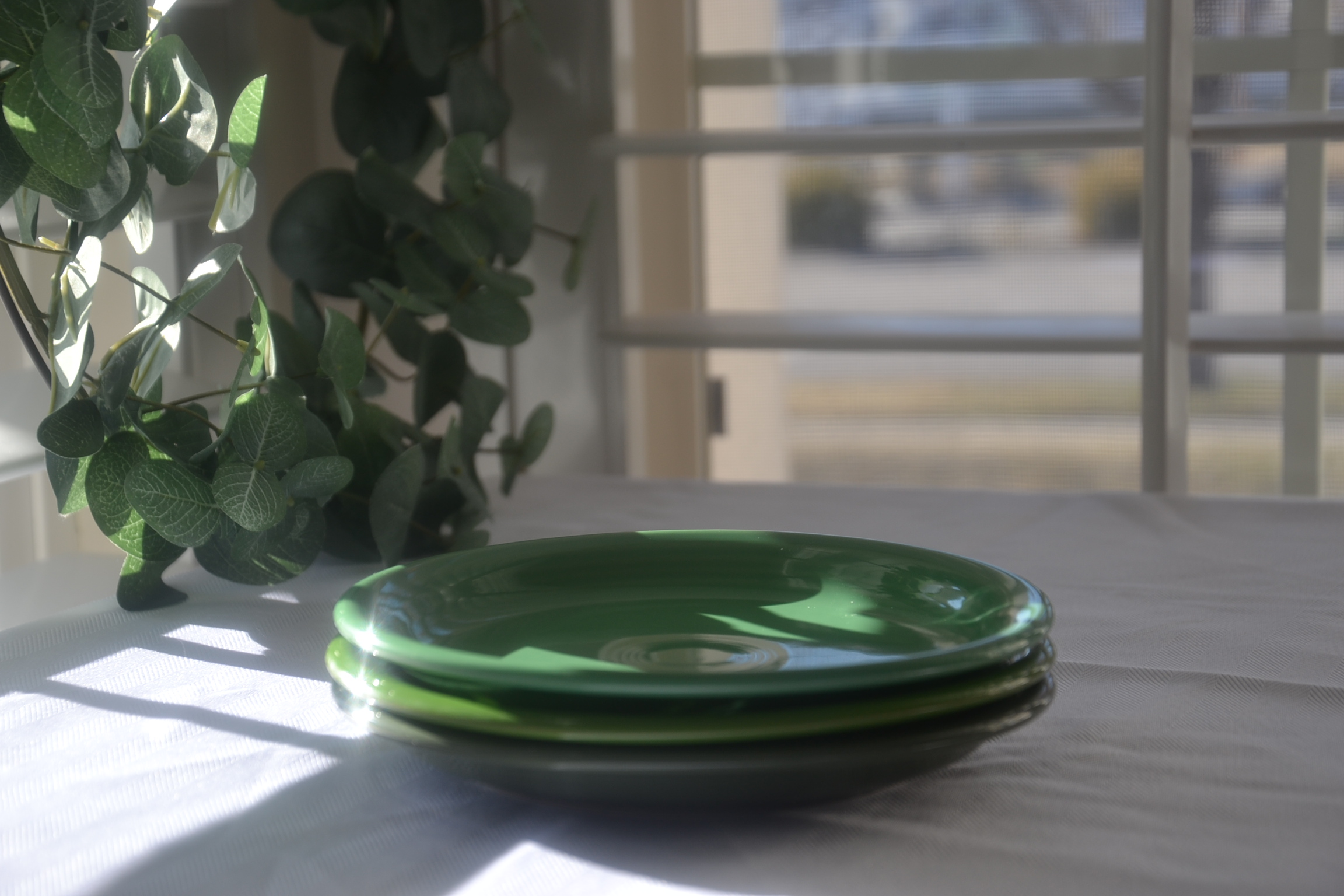 This cake is a really simple and delightful dessert for a family gathering, small party, or a relaxing weekend. Topping this cake with fresh Blackberries and Raspberries is a perfect complement to the Blueberry Lemon filling.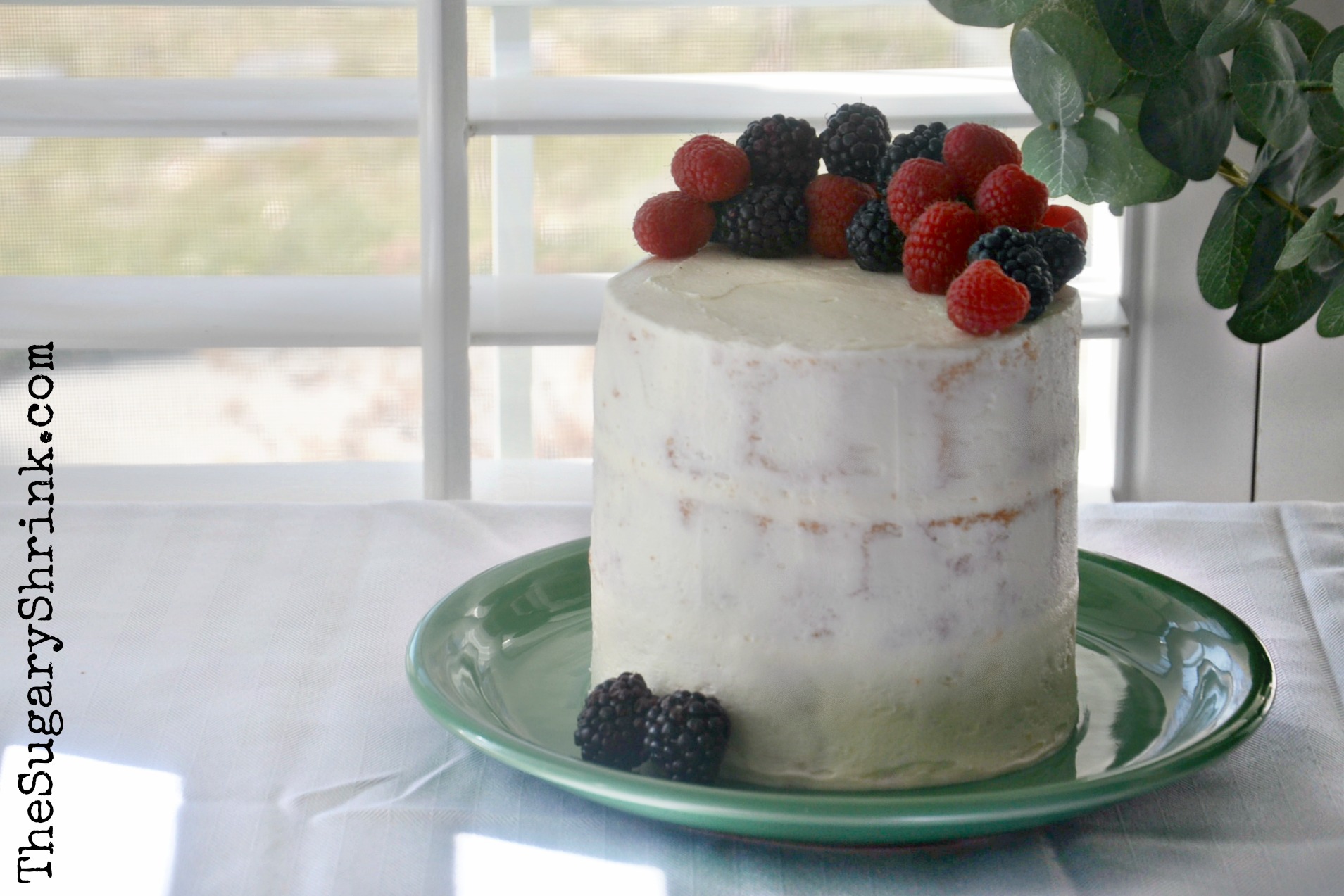 Despite how the cake may look, it really is all about taste. It's both exciting and a surprise when slicing into three layers of sponge. Sometimes I can accurately predict how the cake will respond to the pressure of a knife. In this case, the slice couldn't have been more perfect. The sponge and buttercream were ideal to work with.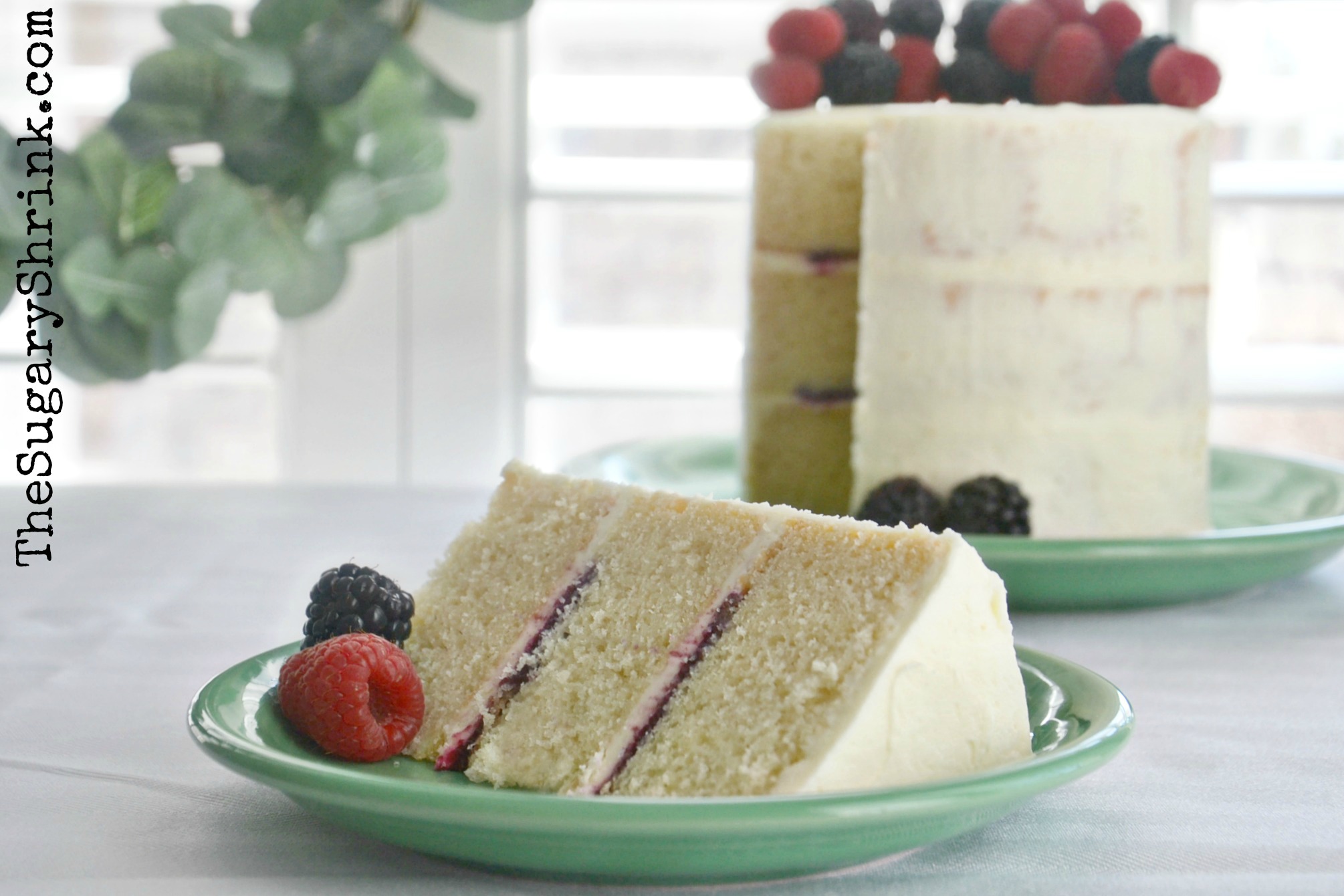 I feel like some of the rust of creativity is falling by the wayside. I'm thinking of desserts I want to bake and frequently concentrating on how I want to stage the photograph. It's the creative piece that keeps me going.
Everything wonderful in my life is the result of an amazing life partner and the life we've built together.
It's a blessing to enjoy all that we have together.
It's a blessing to have our people so near.
It's a miracle to be sober one day at a time.