Spring's Flower Garden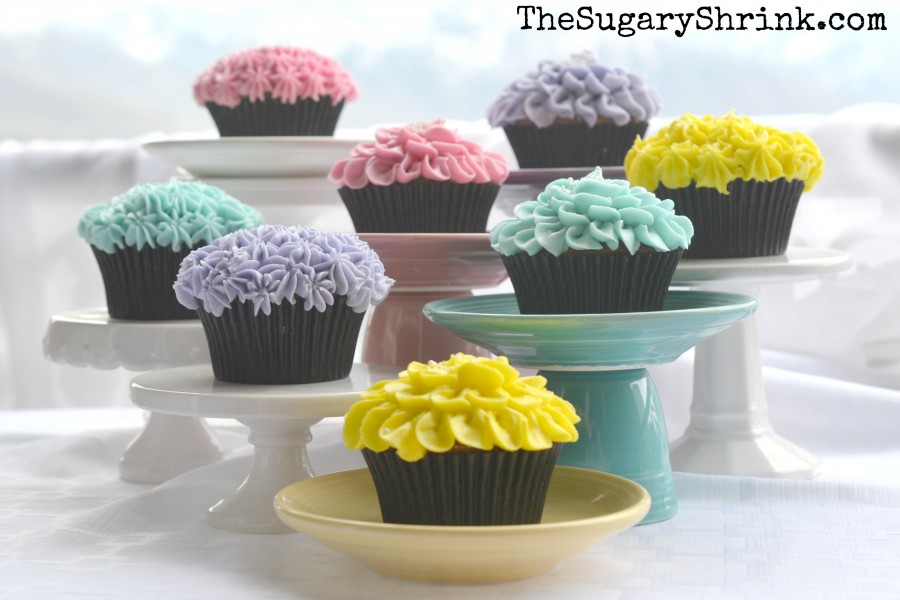 Carrot Cake Cupcakes with Tinted Vanilla Cream Cheese Buttercream
Hello Spring!!  It doesn't matter what the cupcake might be… this garden is ready for any party.
I needed color and the sun was out.  Say no more.
Let's start with a delicious Carrot Cake Cupcake.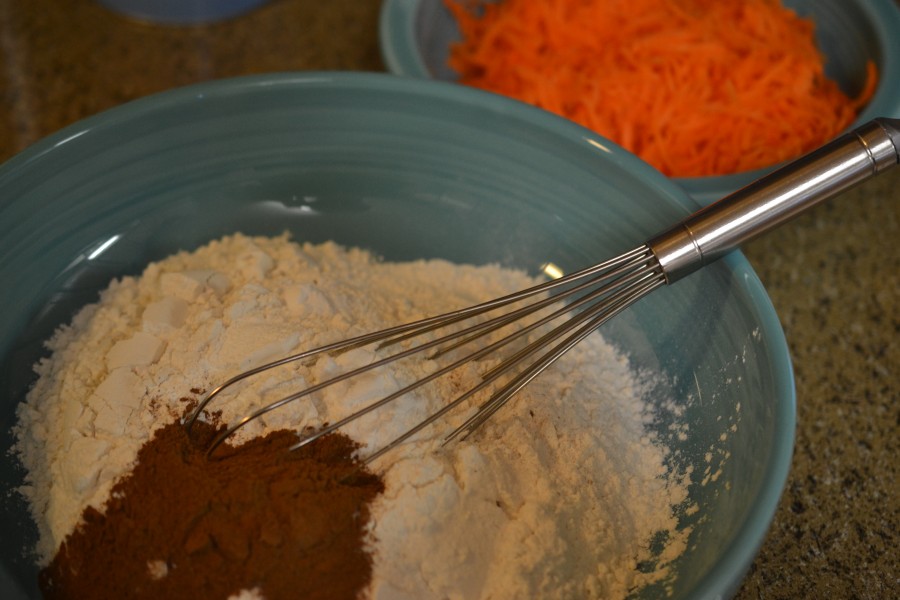 I love the cinnamon-y goodness of this cake and the natural sweetness from the pineapple, carrots, and coconut.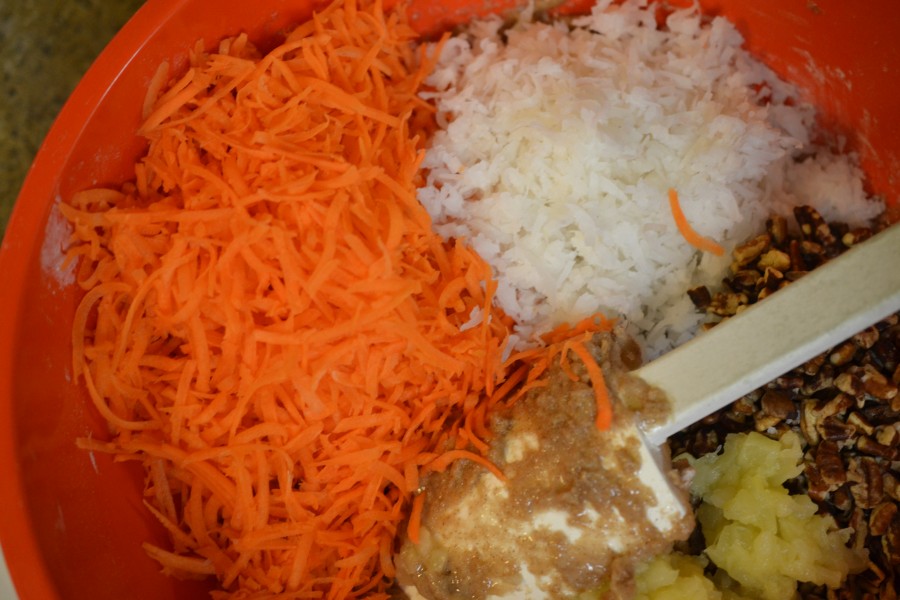 Once these were cooled, they were ready to decorate.
I used a Wilton 103 Rose Tip for these blooming cupcakes with Vanilla Buttercream.  I chose my colors based on retired pastel Homer Laughlin Fiesta Dinnerware Demitasse Cups.  I up-ended the cup to make the cupcake stand base and turned the handle away from the camera.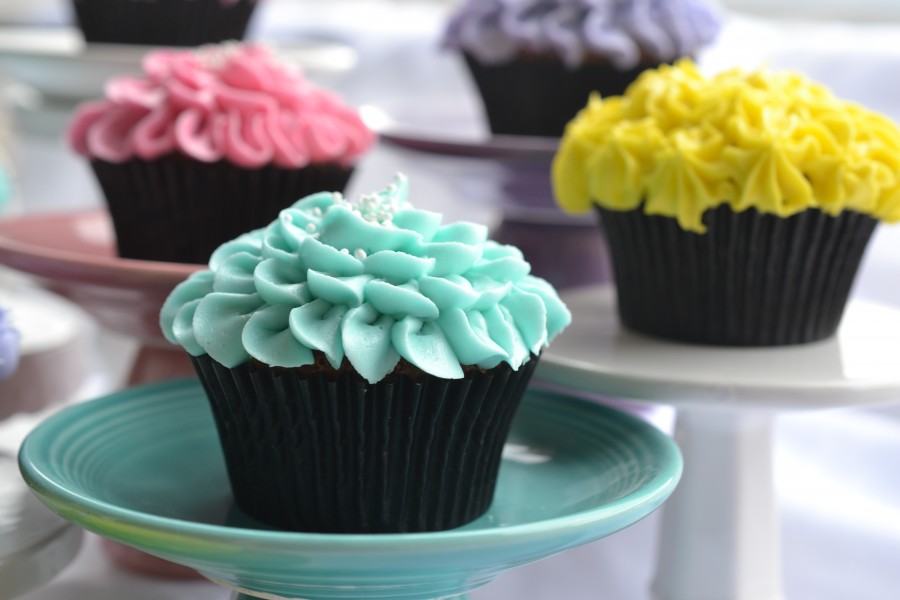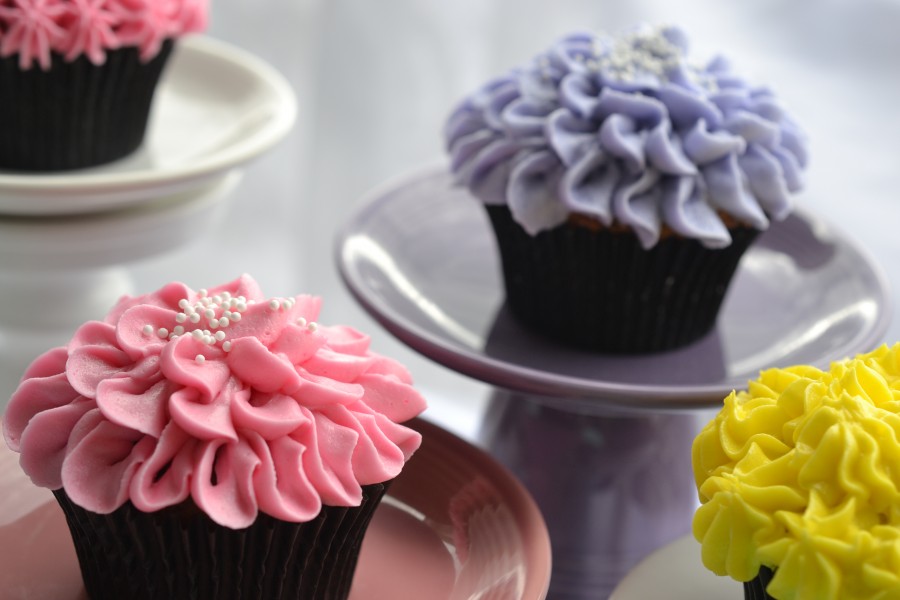 The itty-bitty white non-pareils make for a delicate center.
Having a few minutes to work with shapes and colors, I tried a different perspective.  Tone on tone on tone makes for a wonderful image.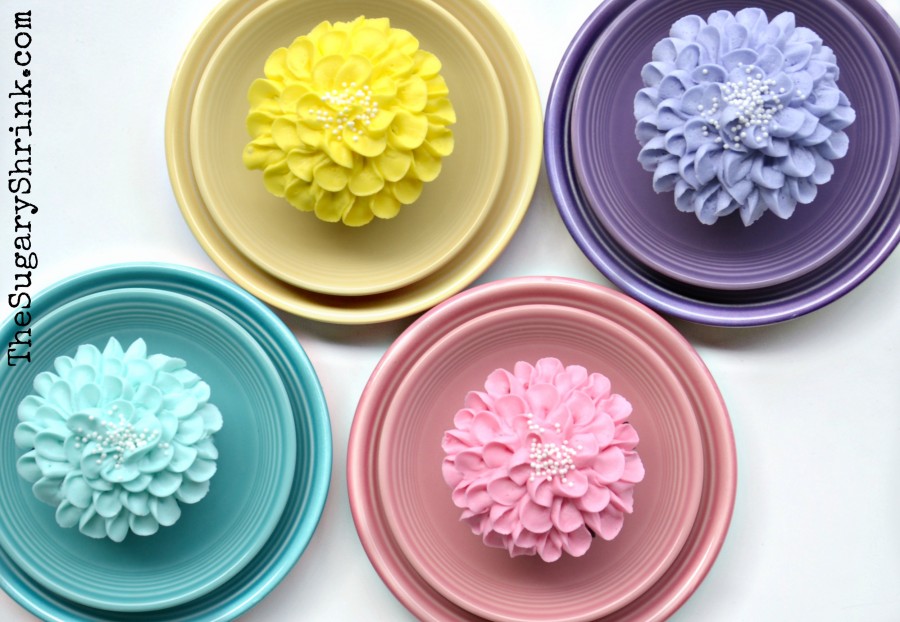 Switching things up was successful as well.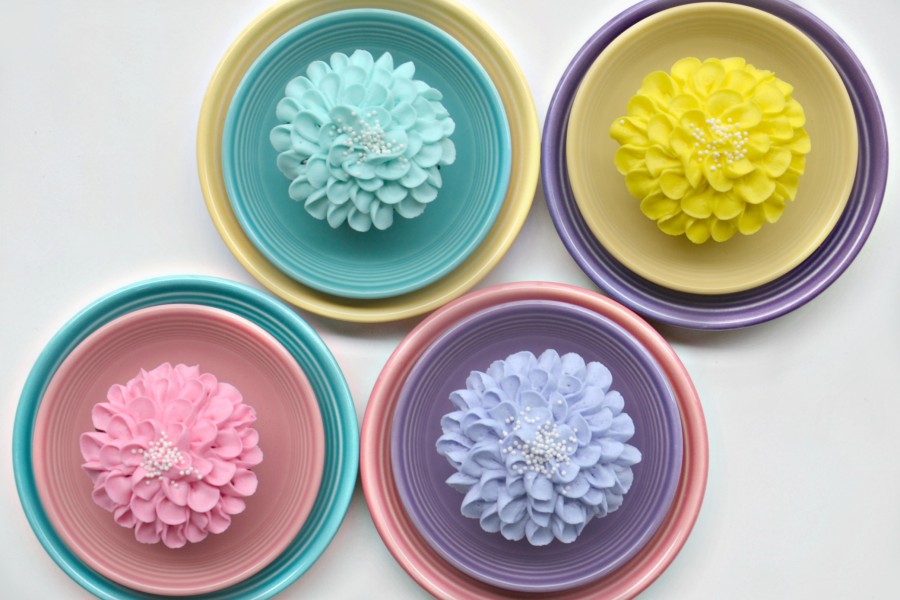 It is Spring and I couldn't be happier.
I love that my life partner are still expanding our love for one another.
I love that our kids visit us and we're in each other's lives.
I love that sobriety remains a priority.