From the Heart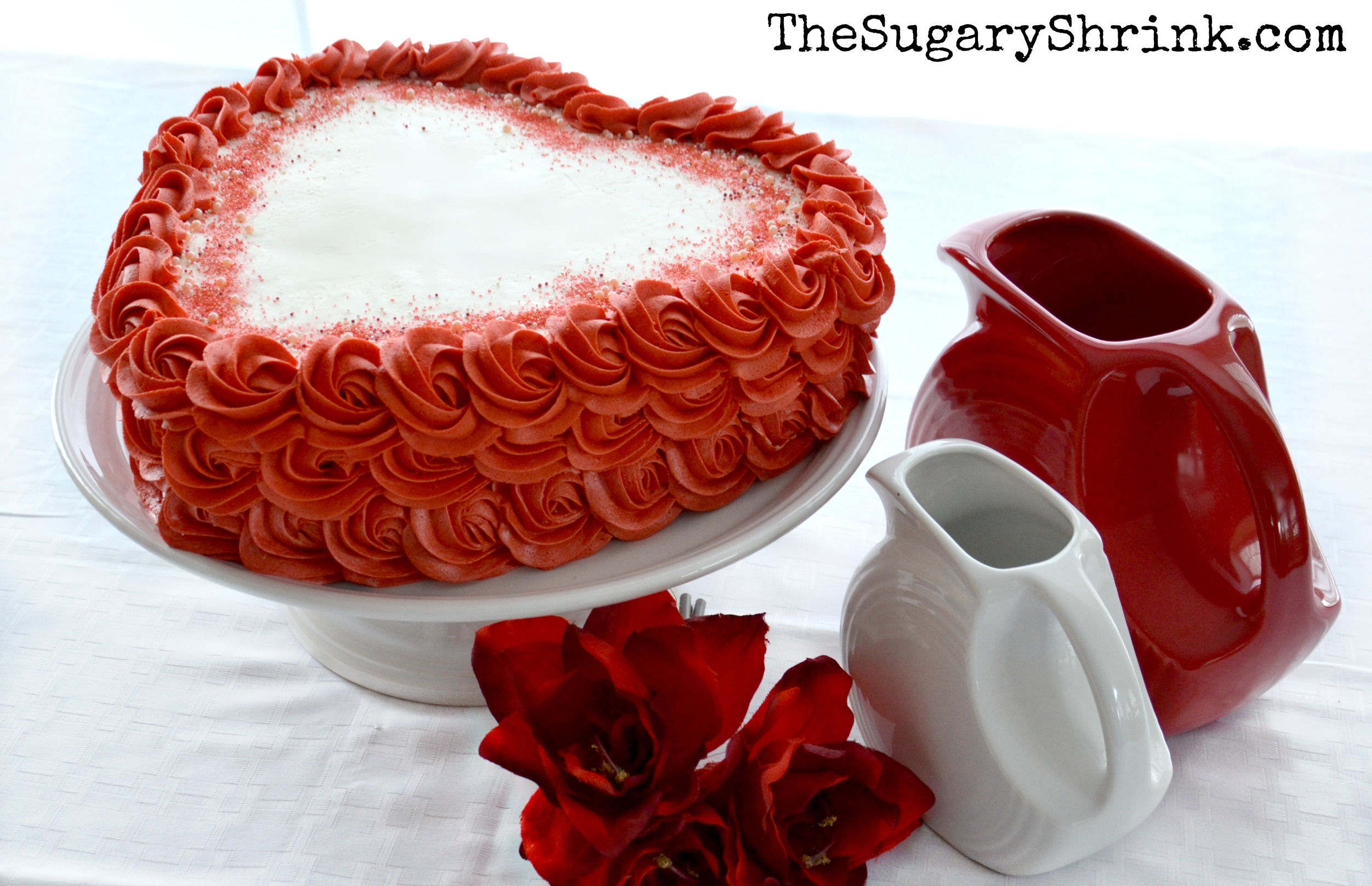 It's been quite a while since I've written anything not work related! And I'm grateful to be feeling as though I have energy to devote to baking and creating and sharing.
I've been working hard since we arrived in Utah in late September 2016. We bought a house 15 months later and have now been living in it for just over a year. It's taken this long to feel anything like settled… and we finally unearthed most of my baking supplies.
It feels good to have access to my Fiesta. The custom shelves make it possible to have immediate inspiration as well as access for daily use. It's my favorite and I can't see that ever changing. Whew!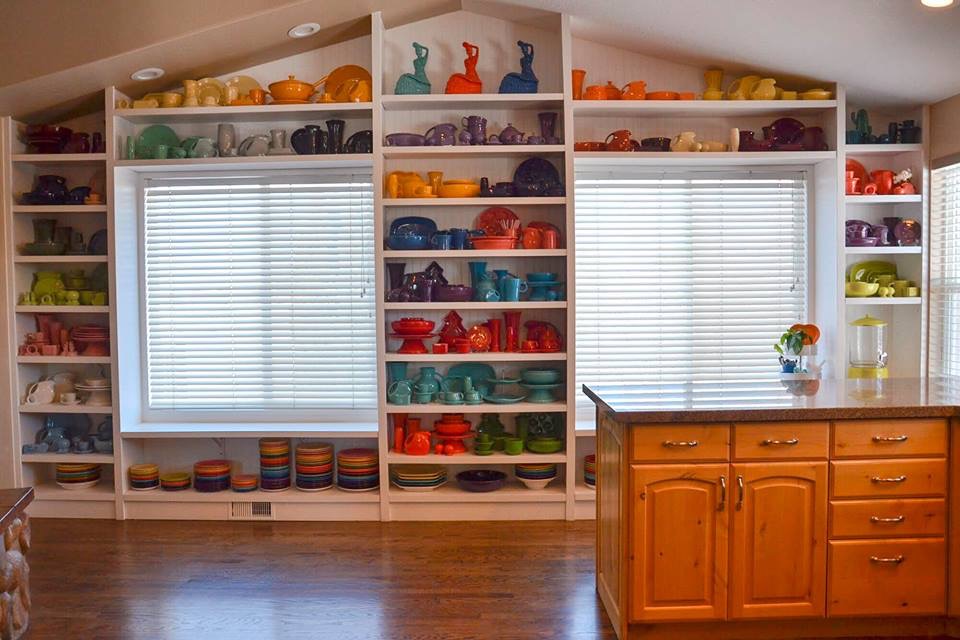 Another constant remains sobriety. I passed the 22 year mark of sobriety inside AA which means I haven't had to be in the middle of my shenanigans for a while. Of course I make mistakes and life isn't perfect and I still have a chance as long as I stay focused one day at a time.
My life partner and I are about to celebrate 32 consecutive years of married life… and it keeps getting better and better.
For Valentine's Day, I wanted to bake a sweet heart-shaped Red Velvet cake. Of course I could only find the small heart-shaped pans. Off we went to the baking store to find what I needed. How is it the only pans we found were…. extra big?
Ok, off we go…
This is my favorite Red Velvet Cake recipe.
Gather ingredients and start mixing..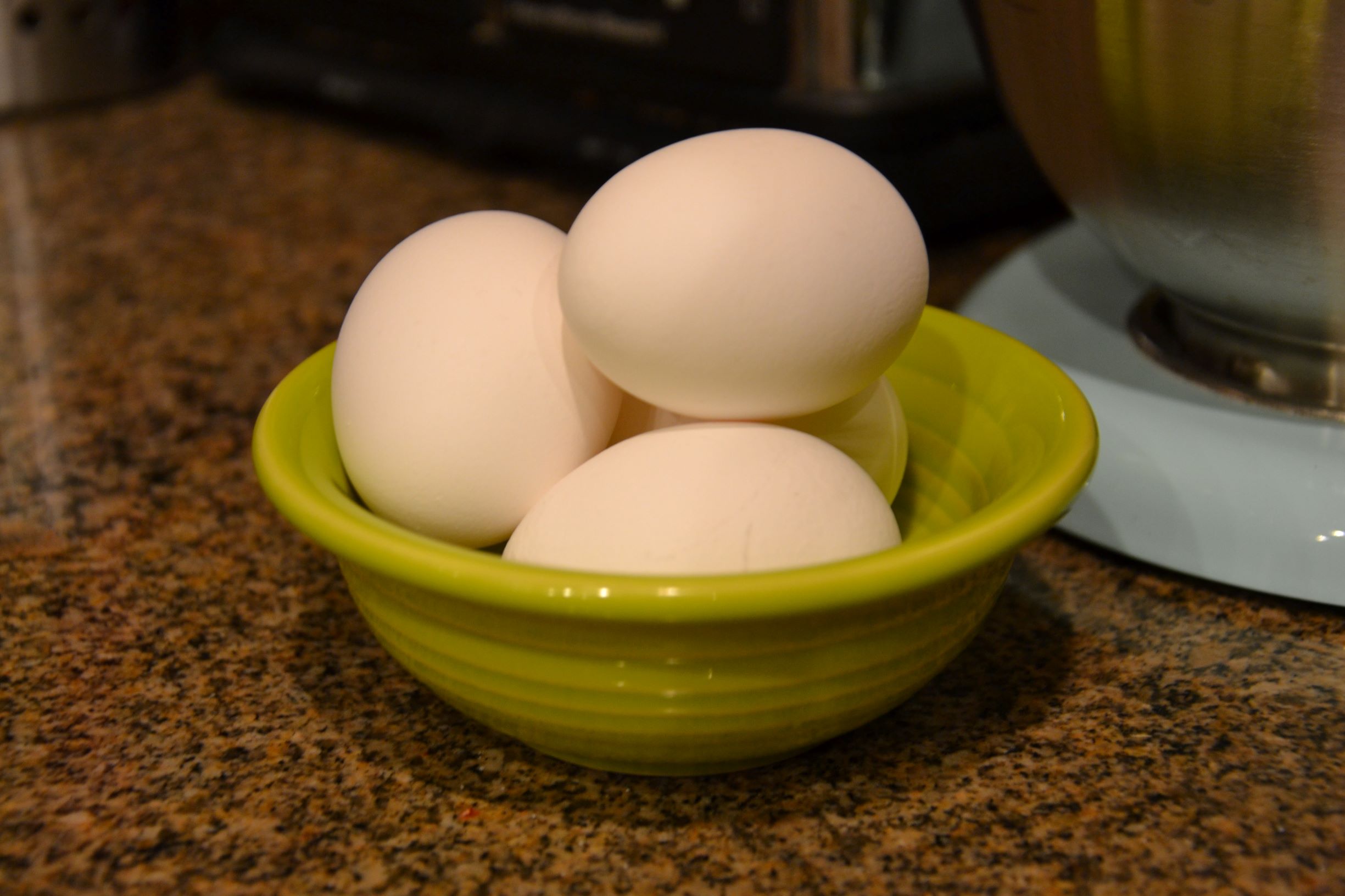 I love the color of this batter!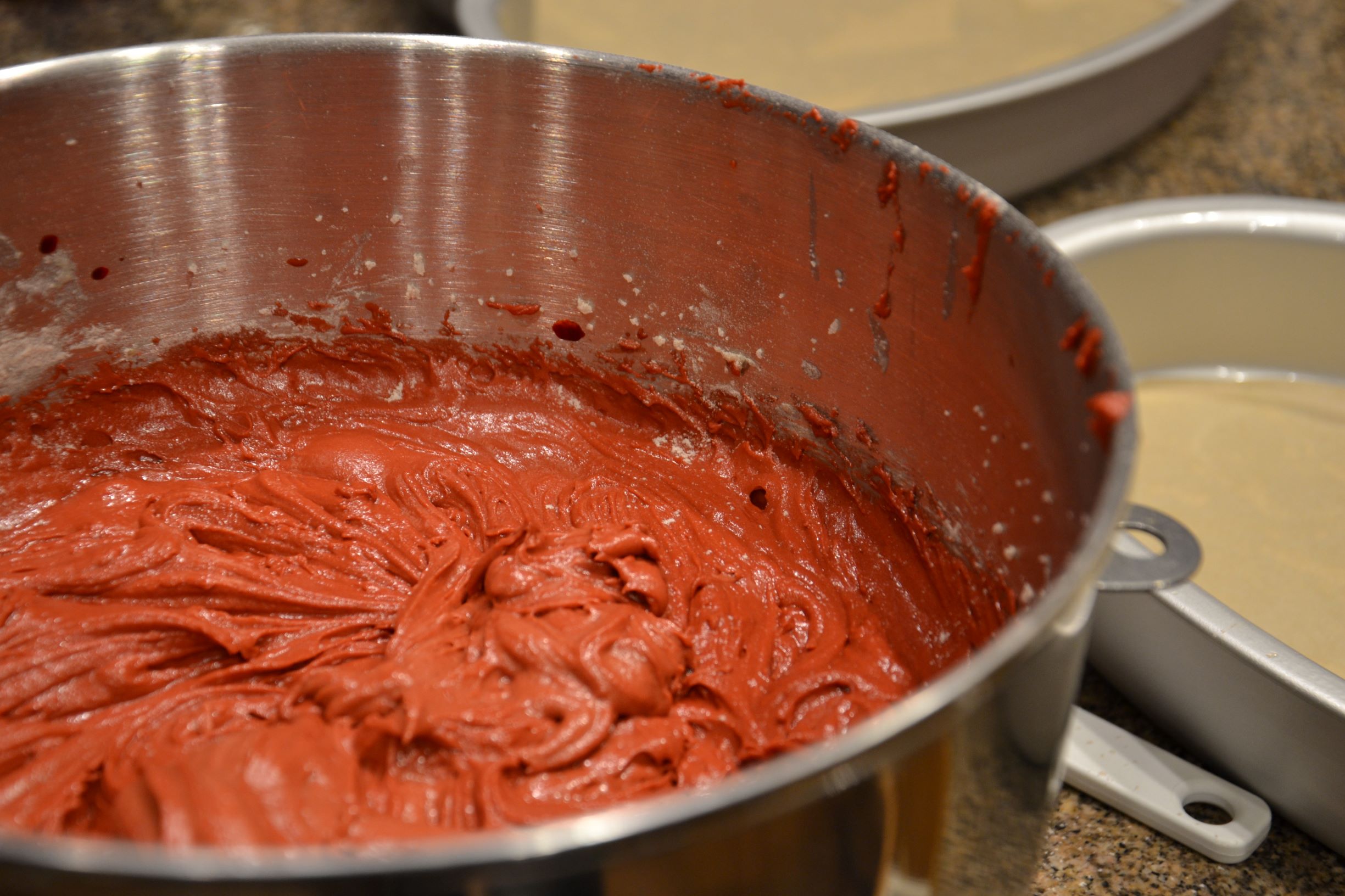 Prepare your pans with non-stick cooking spray and line the bottom of the pan with parchment paper. Be sure to consider weighing each pan empty and then as each pan is filled in order to ensure even layers.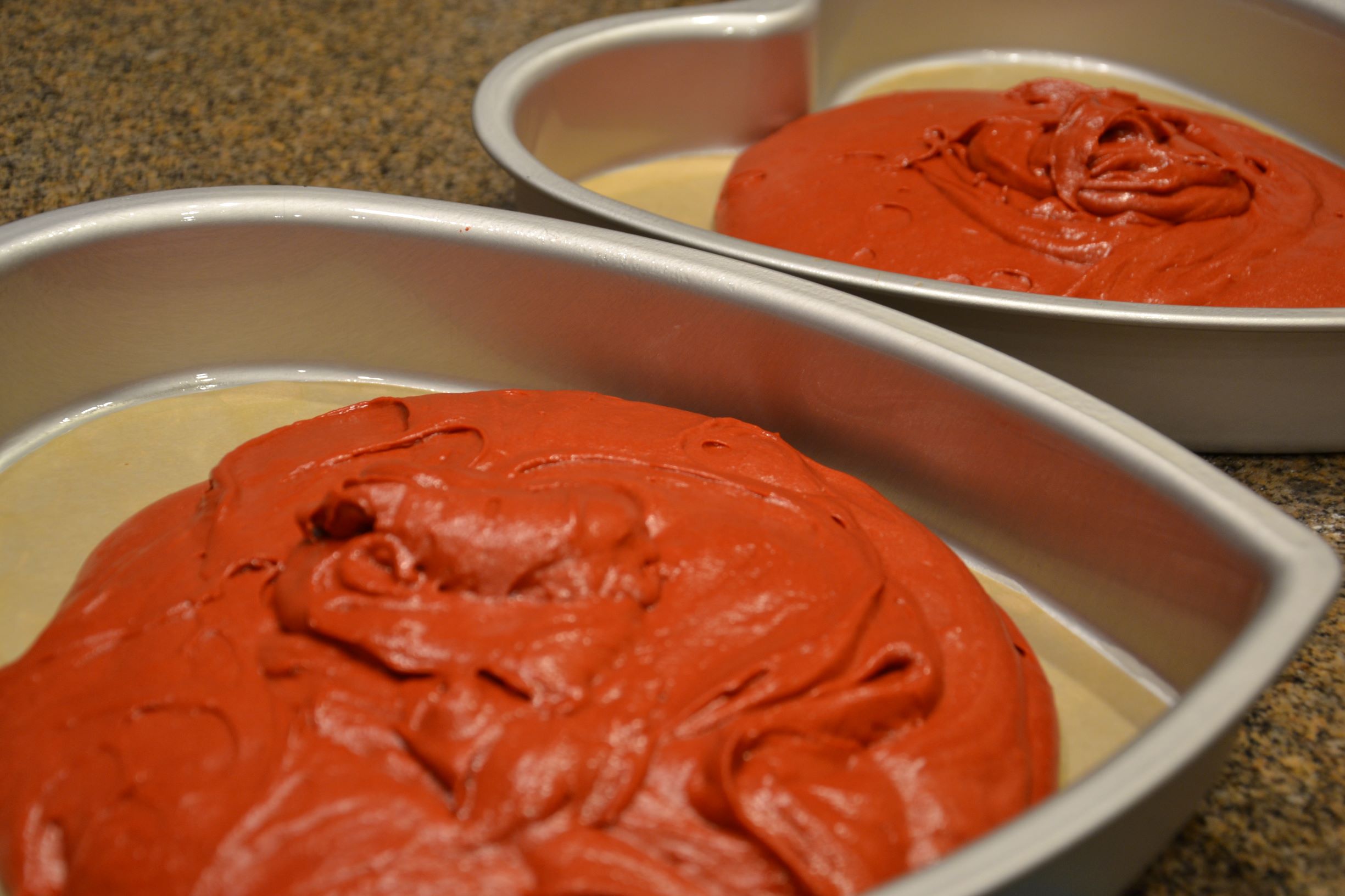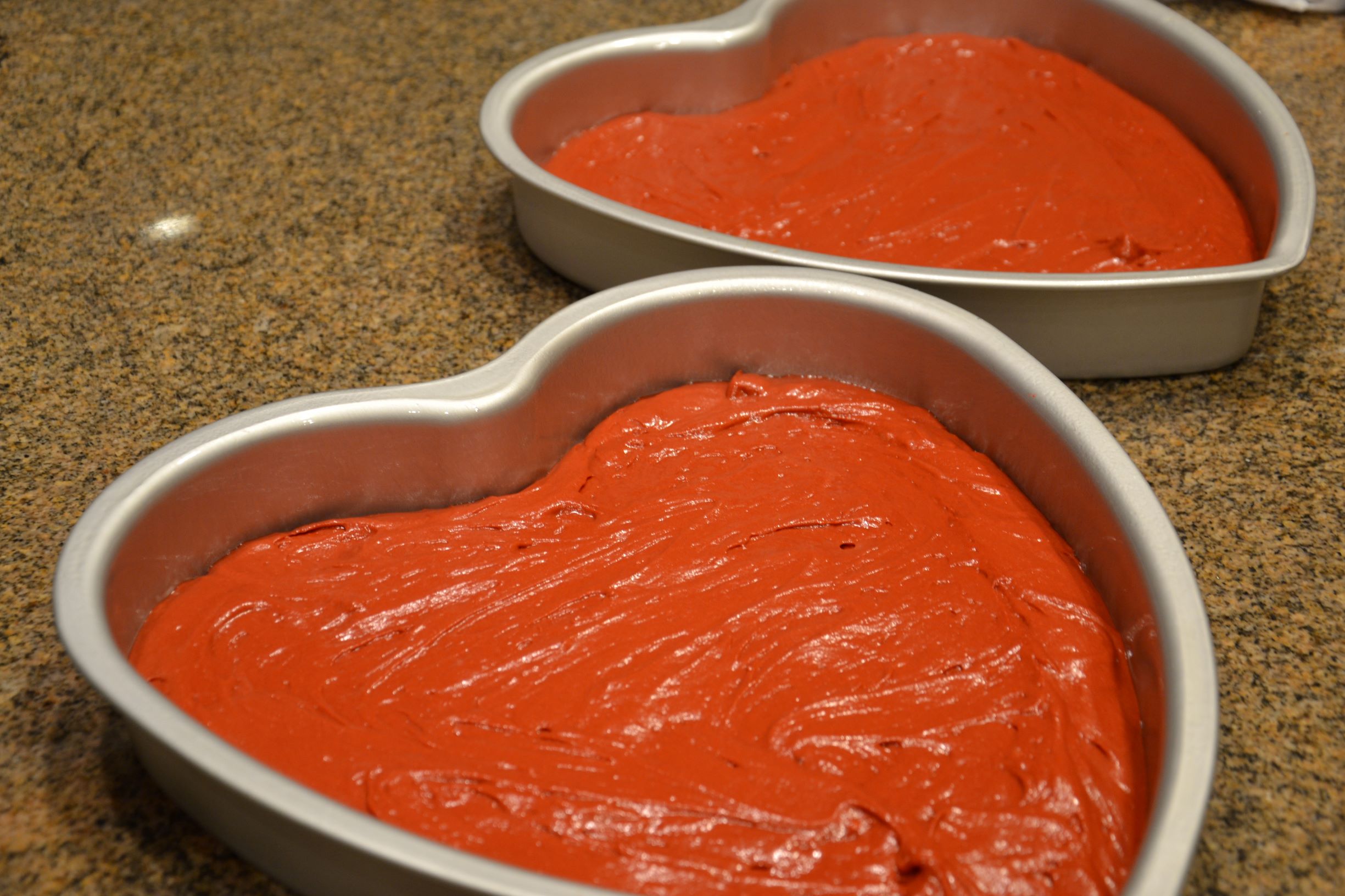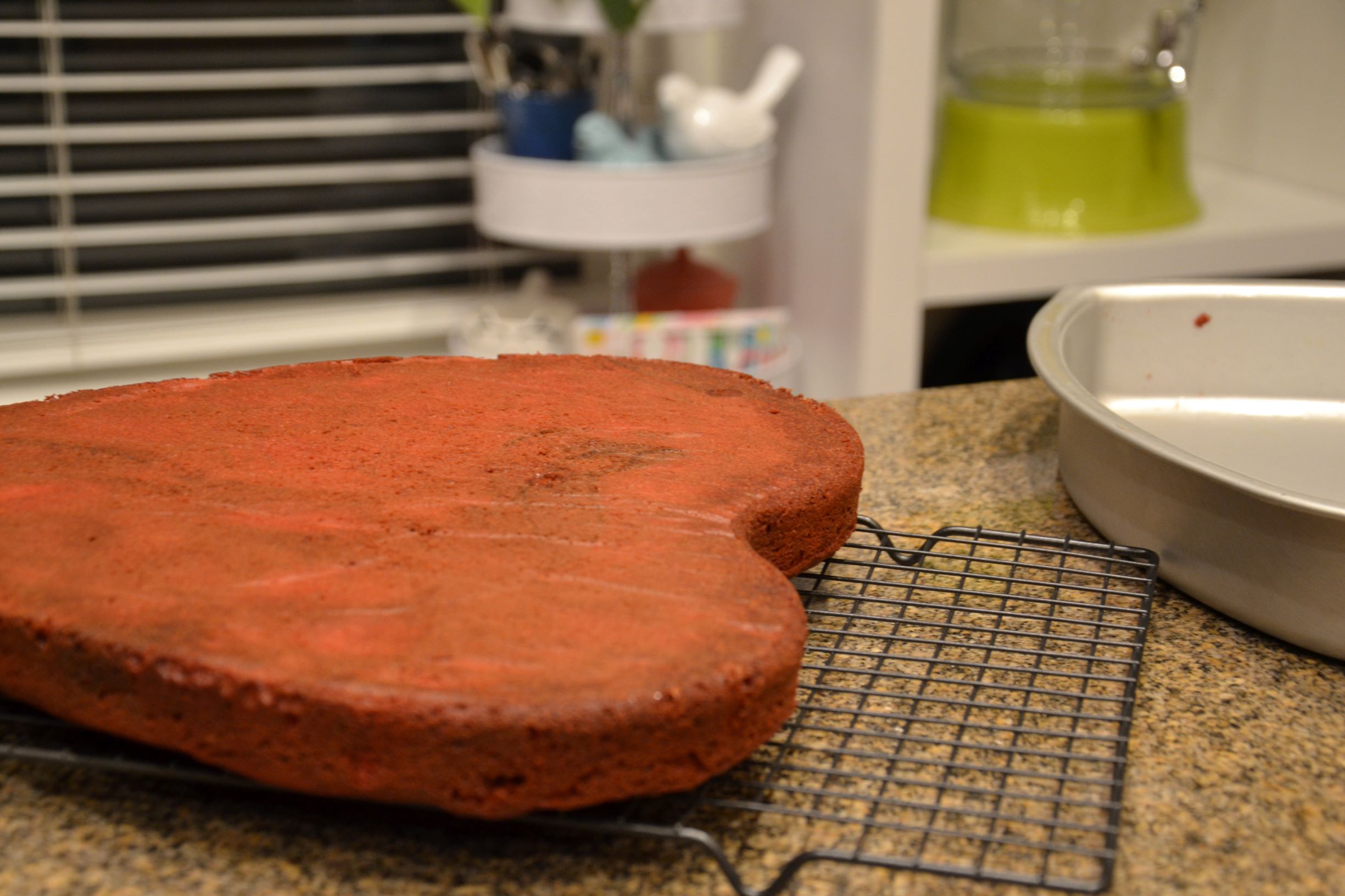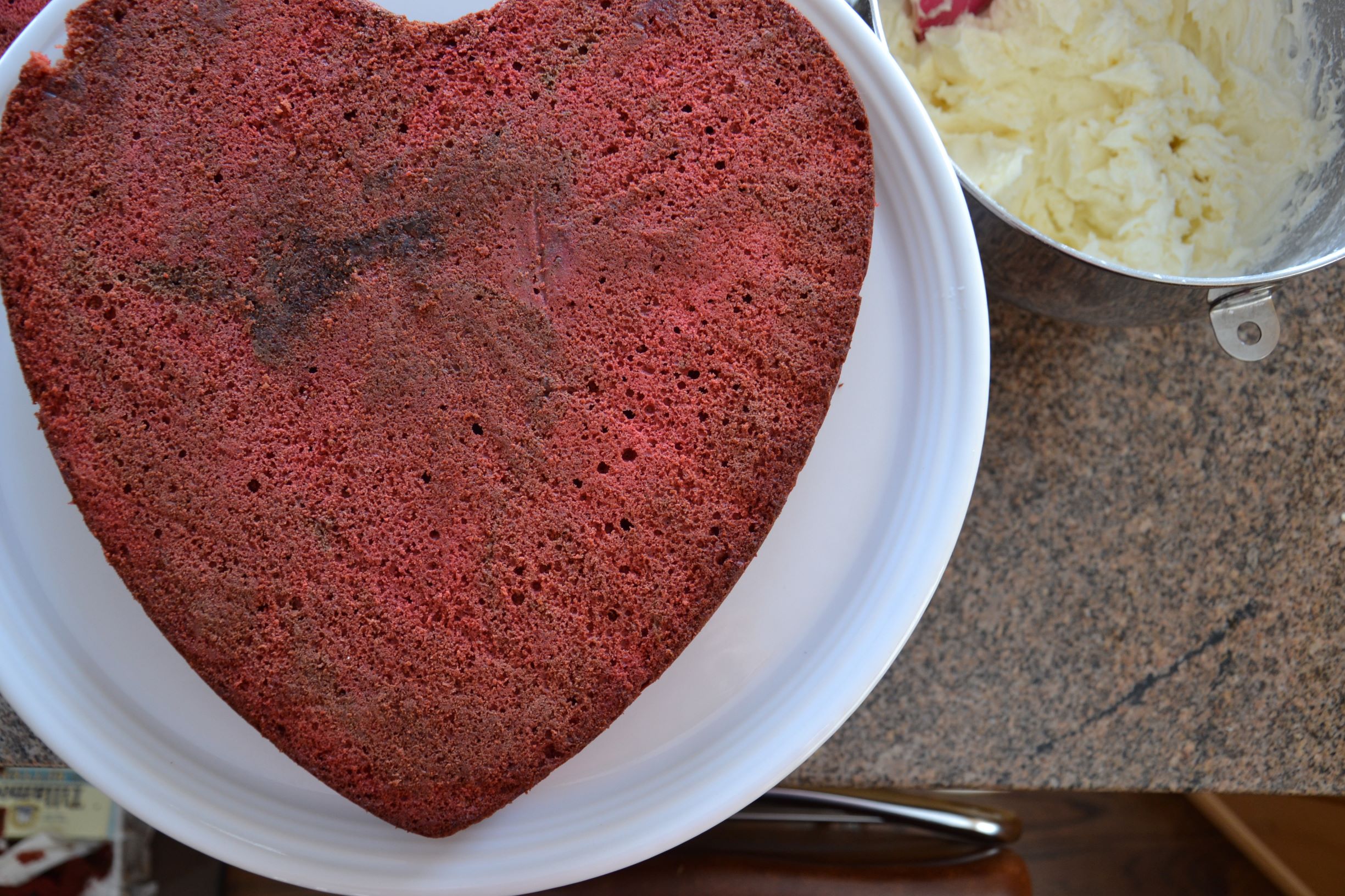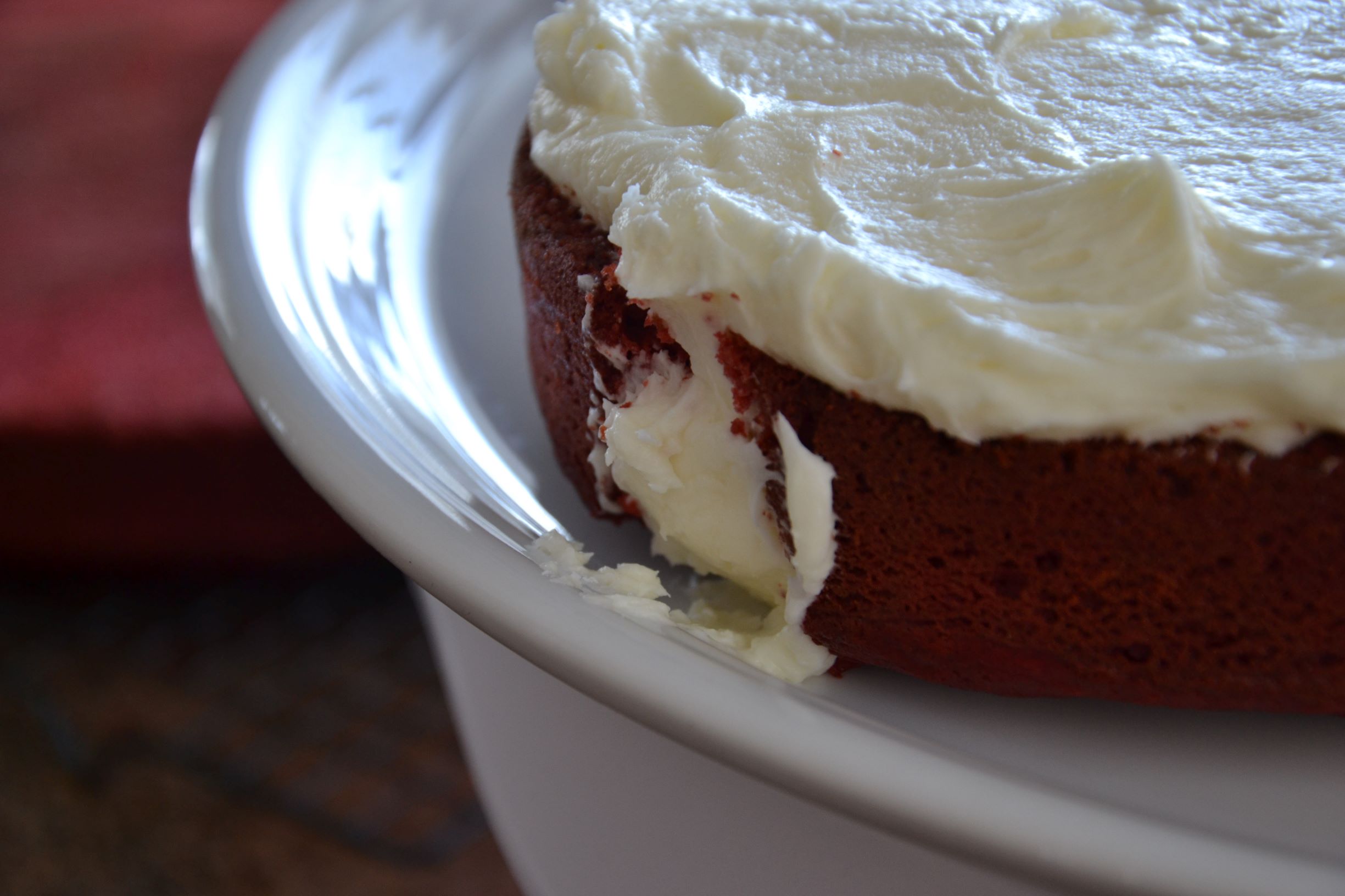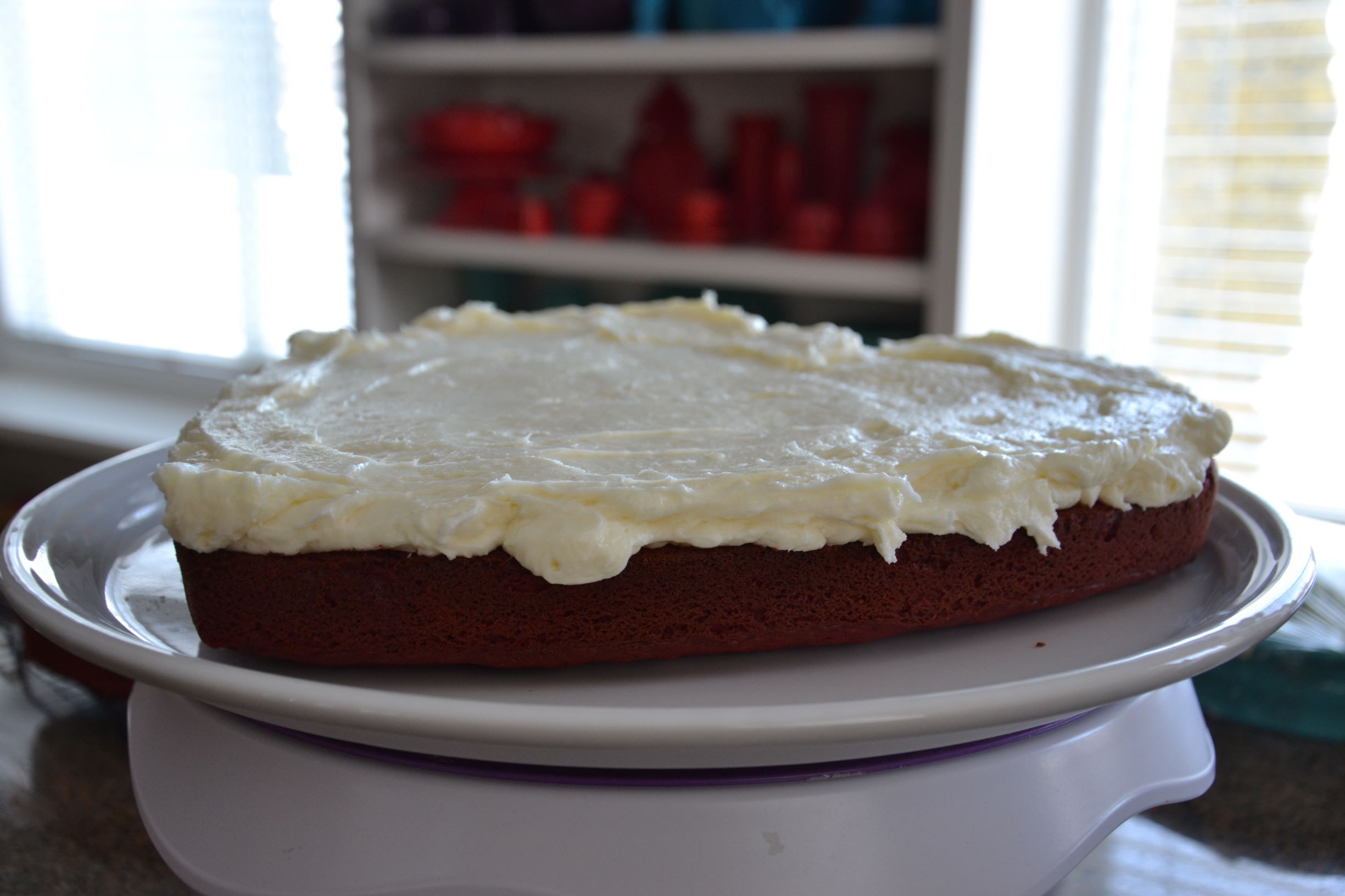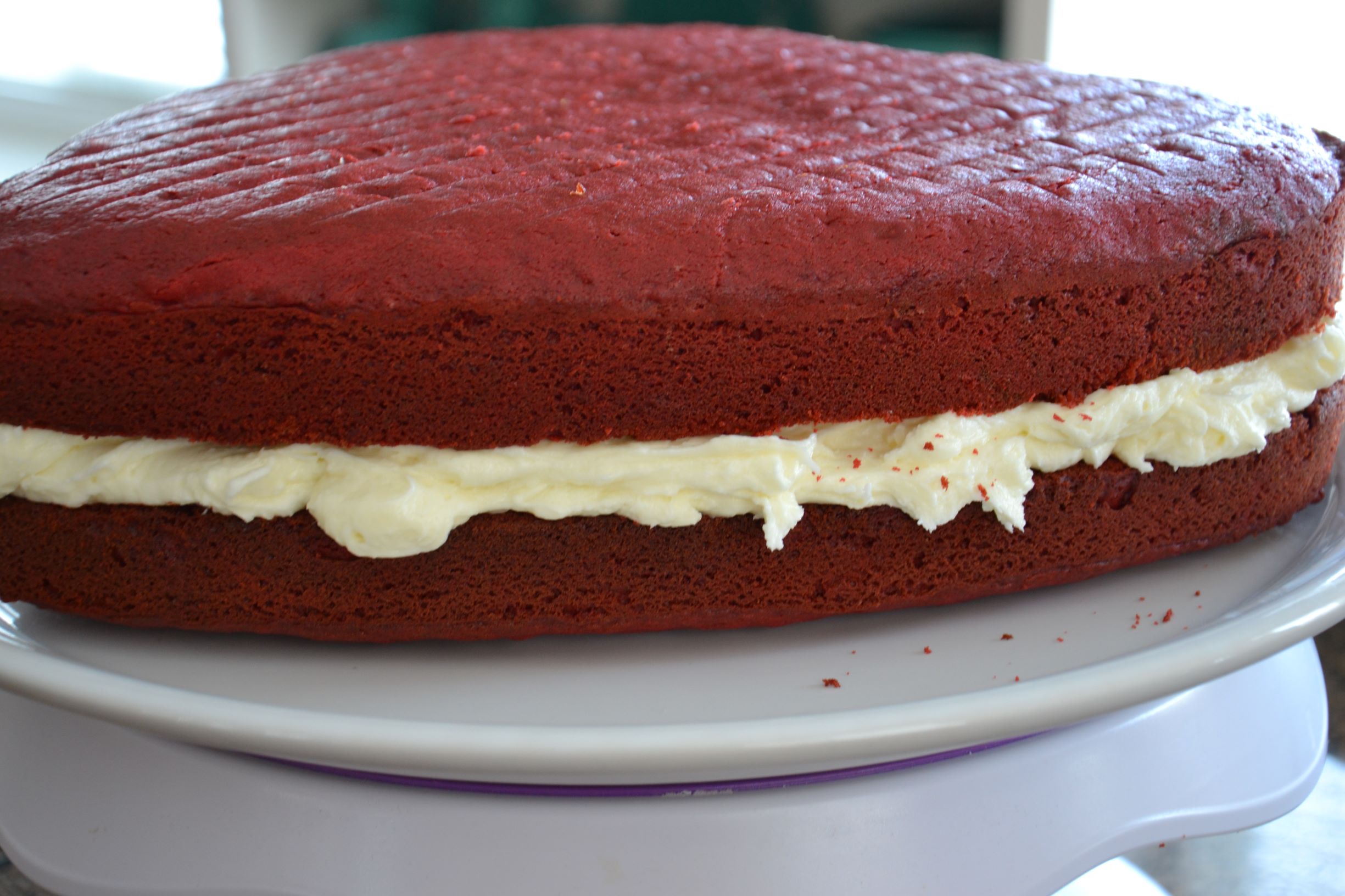 Let's talk about scale. Each layer of this cake is made with all the batter of the cake recipe intended to construct a triple-layer 8″ cake. The Homer Laughlin Fiesta Dinnerware 15″ Pizza Tray… is fully consumed with this heart! (15″ = 30.5cm)
I've often stated… "Anything worth doing is worth overdoing."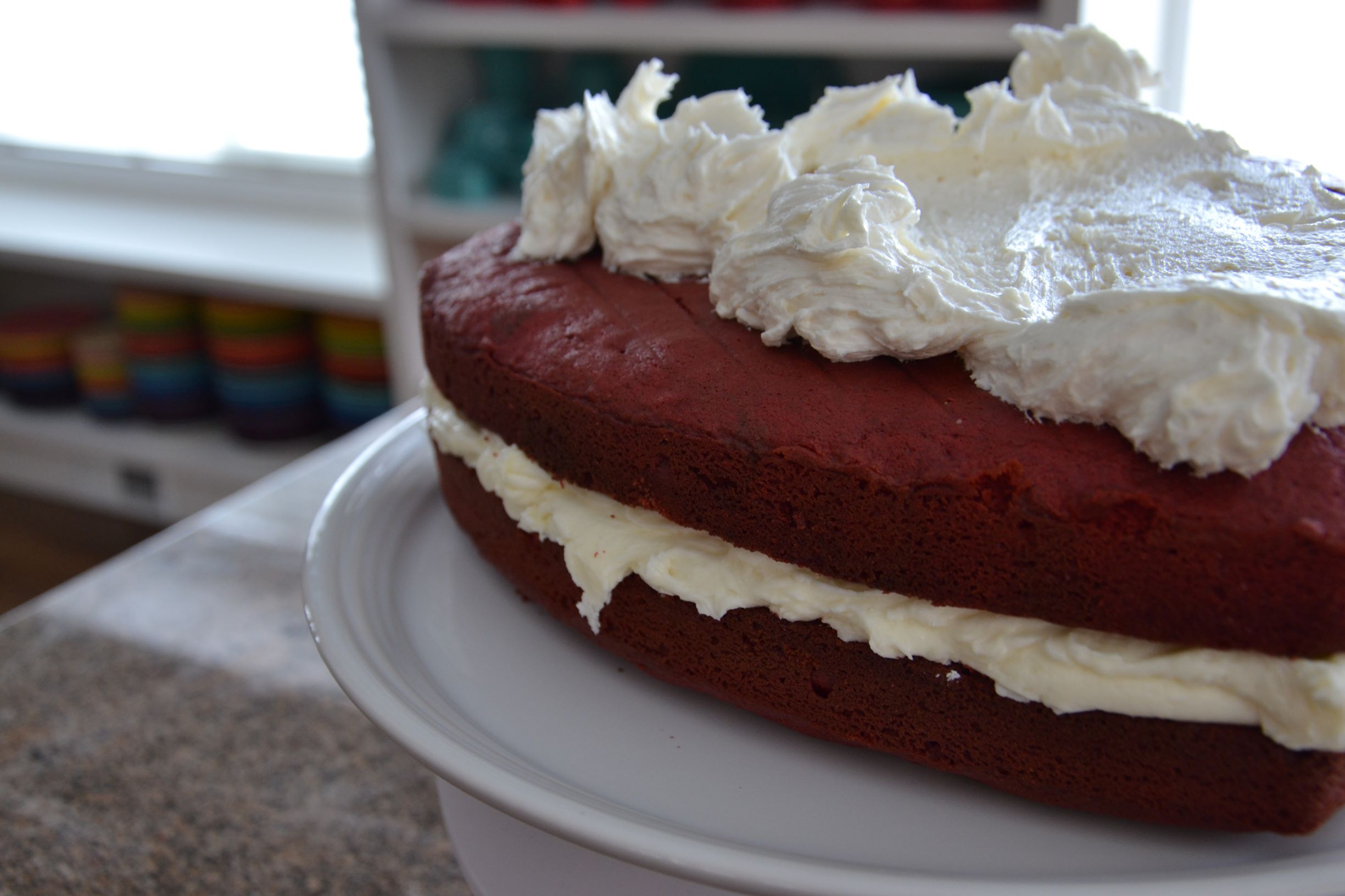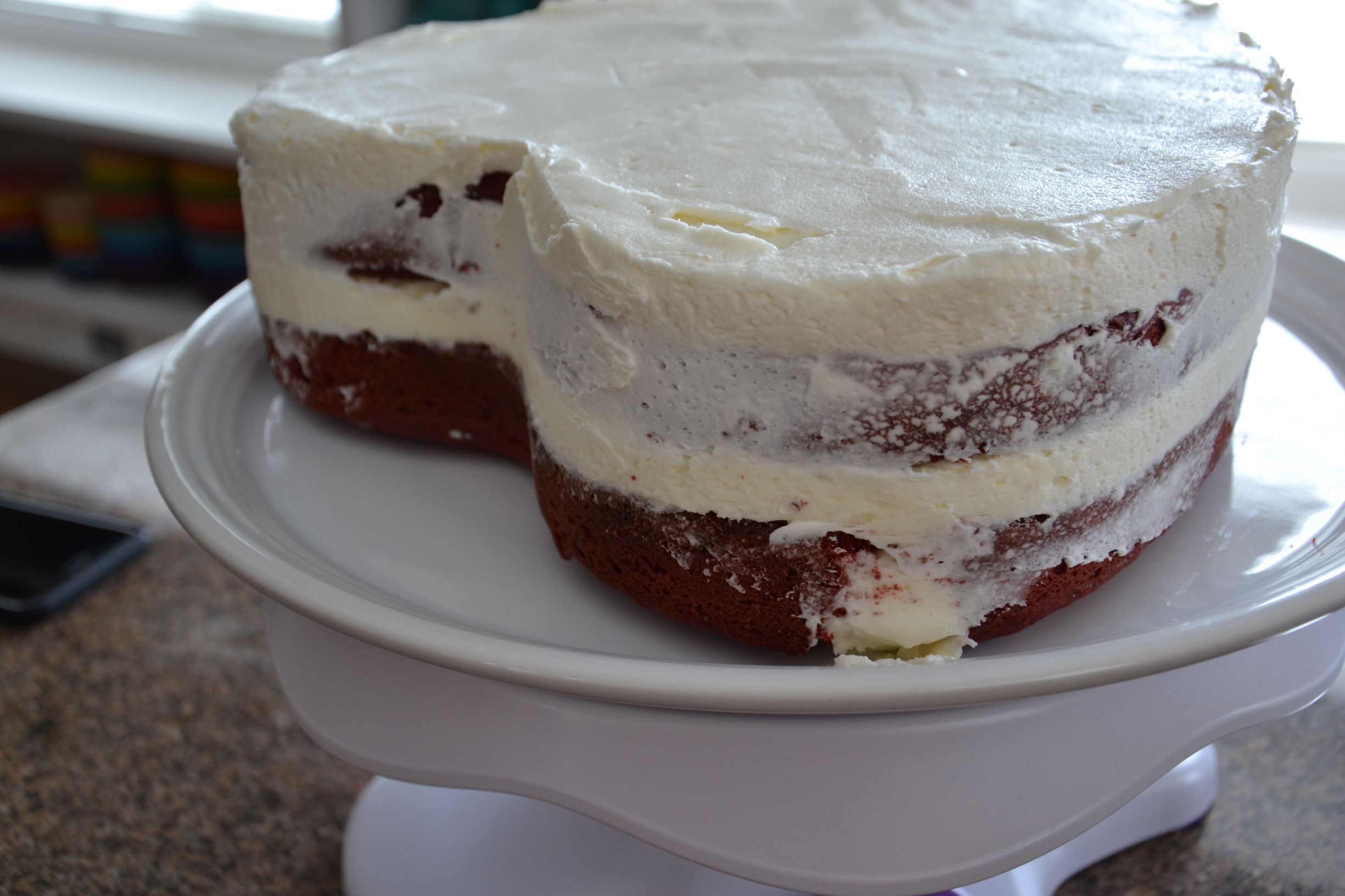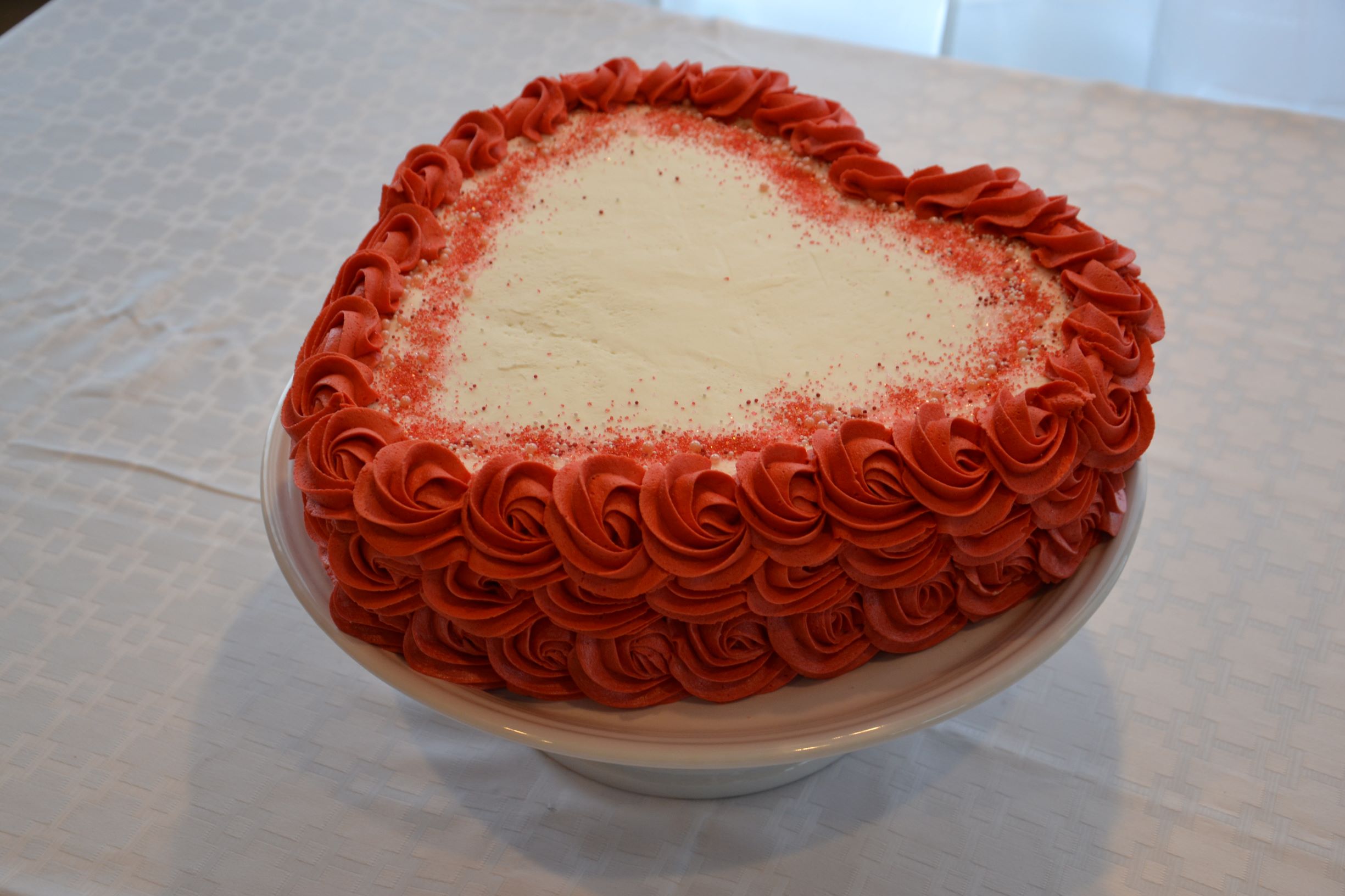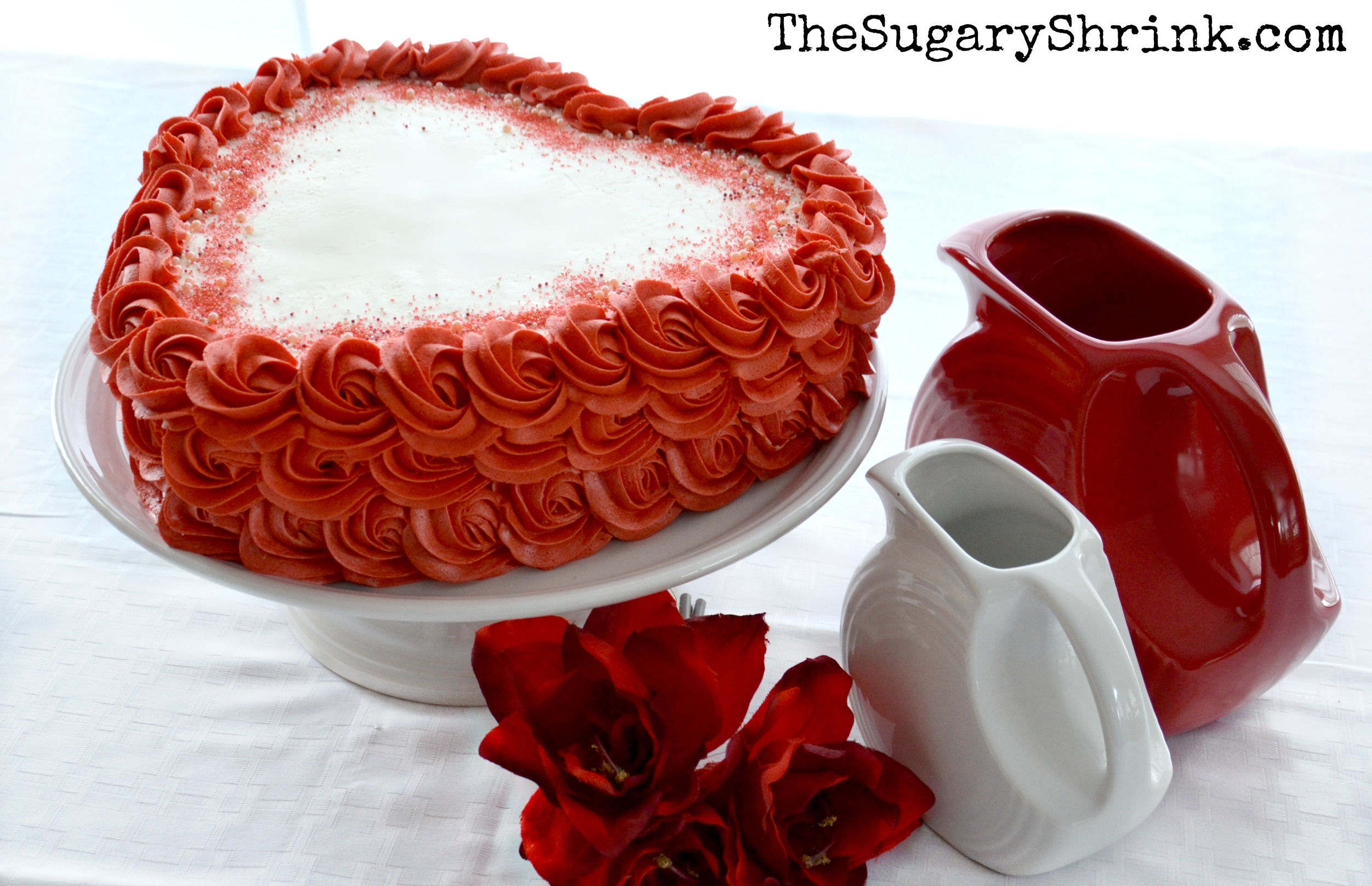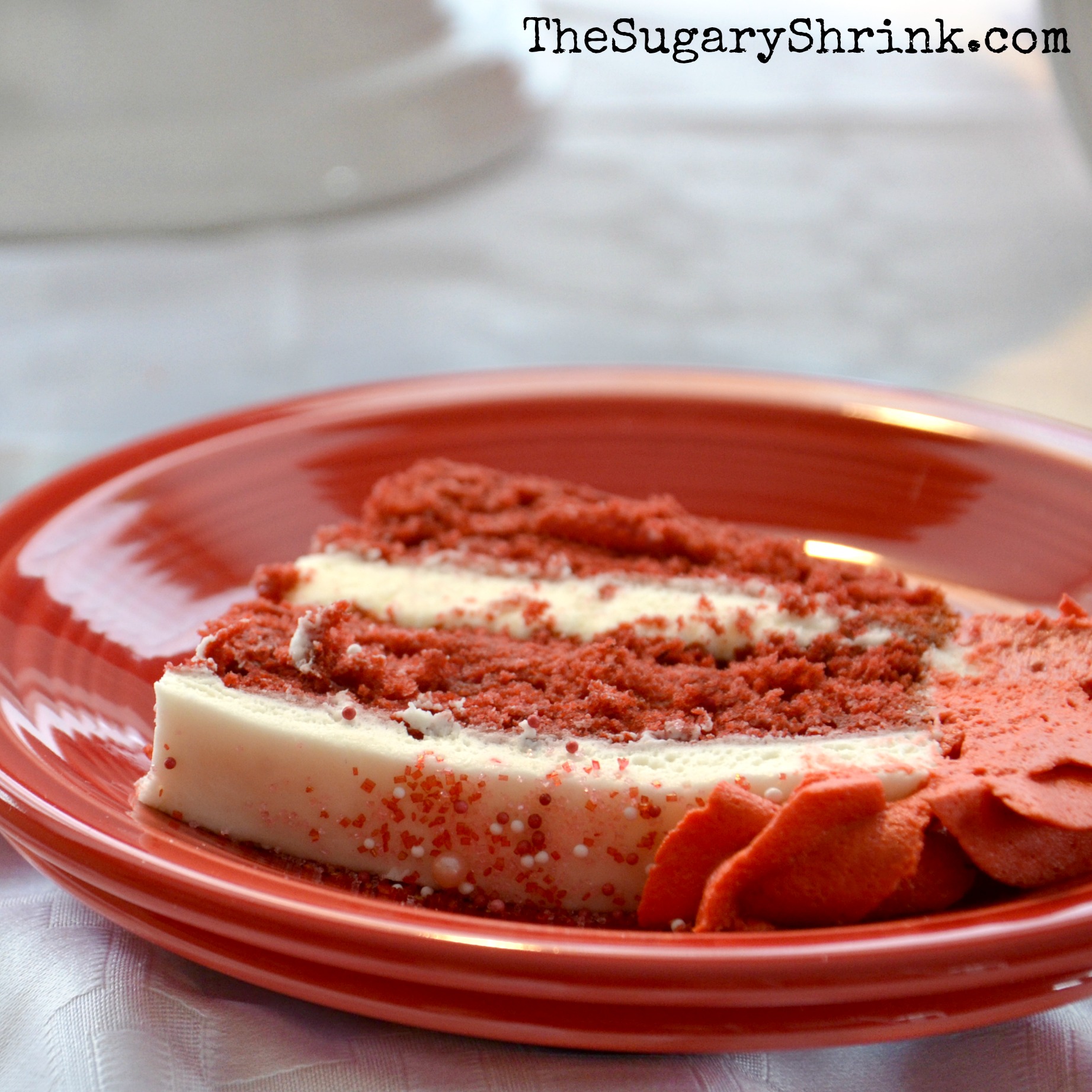 It feels good to write again. It feels good to create … and the ideas are starting to come to me. Color, shape, art, and design have all been the jumping off place for inspiration. I feel lucky.
It's a blessing to enjoy all that we have with my life partner.
It's a blessing to have our people so near.
It's a miracle to be sober one day at a time.