Embracing Winter Blues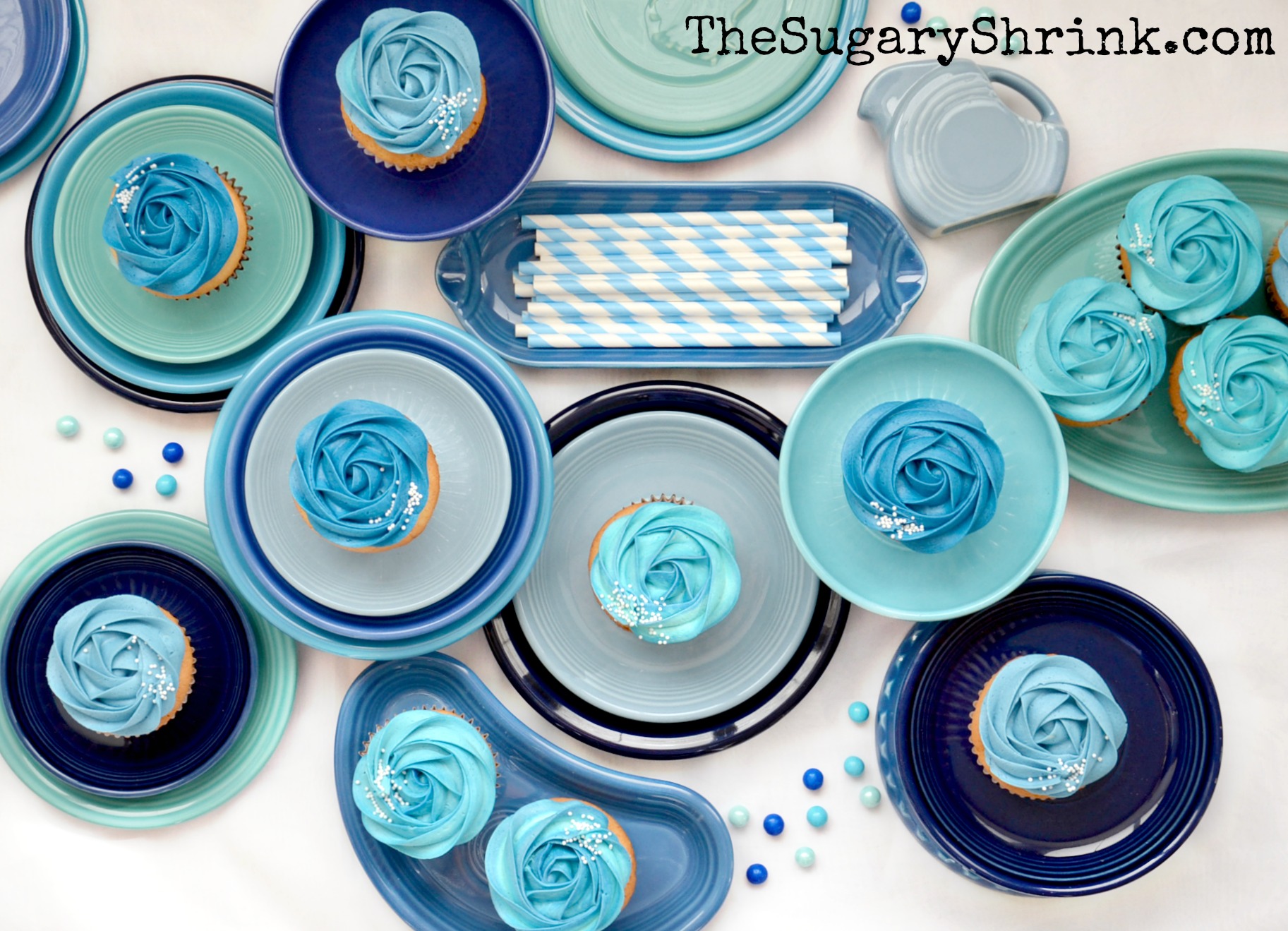 I've had more winter and more snow this year than I've seen in the past five years .. combined! Of course it was cold in Heidelberg, but this level of cold plus snow in Salt Lake City has been demanding attention.
There is a condition commonly known as 'the blues' … when a person feels sad or down during part of the day. If this routinely occurs during a specific time of year, consider asking your mental health professional about Seasonal Affective Disorder. It can be a struggle and it can be resolved.
For me, I'm glad to be feeling good. I believe I've finally found the work/life balance necessary for me to engage in the areas of my life that are important. "We tend to what matters to us." For me, this means I spend time with my life partner husband, our family, sobriety, my chosen profession, and baking/designing/writing.
Winter has inspired me. It was also a return to basics with a Vanilla Cupcake Recipe and Vanilla Buttercream. This is an easy combination to get wrong due to its simplicity and subtle flavor. But, get it right… mmmm… delicious!
For Vanilla Cake, I've always used cake flour – it has less protein which produces less gluten which makes for a cake with an incredibly light crumb.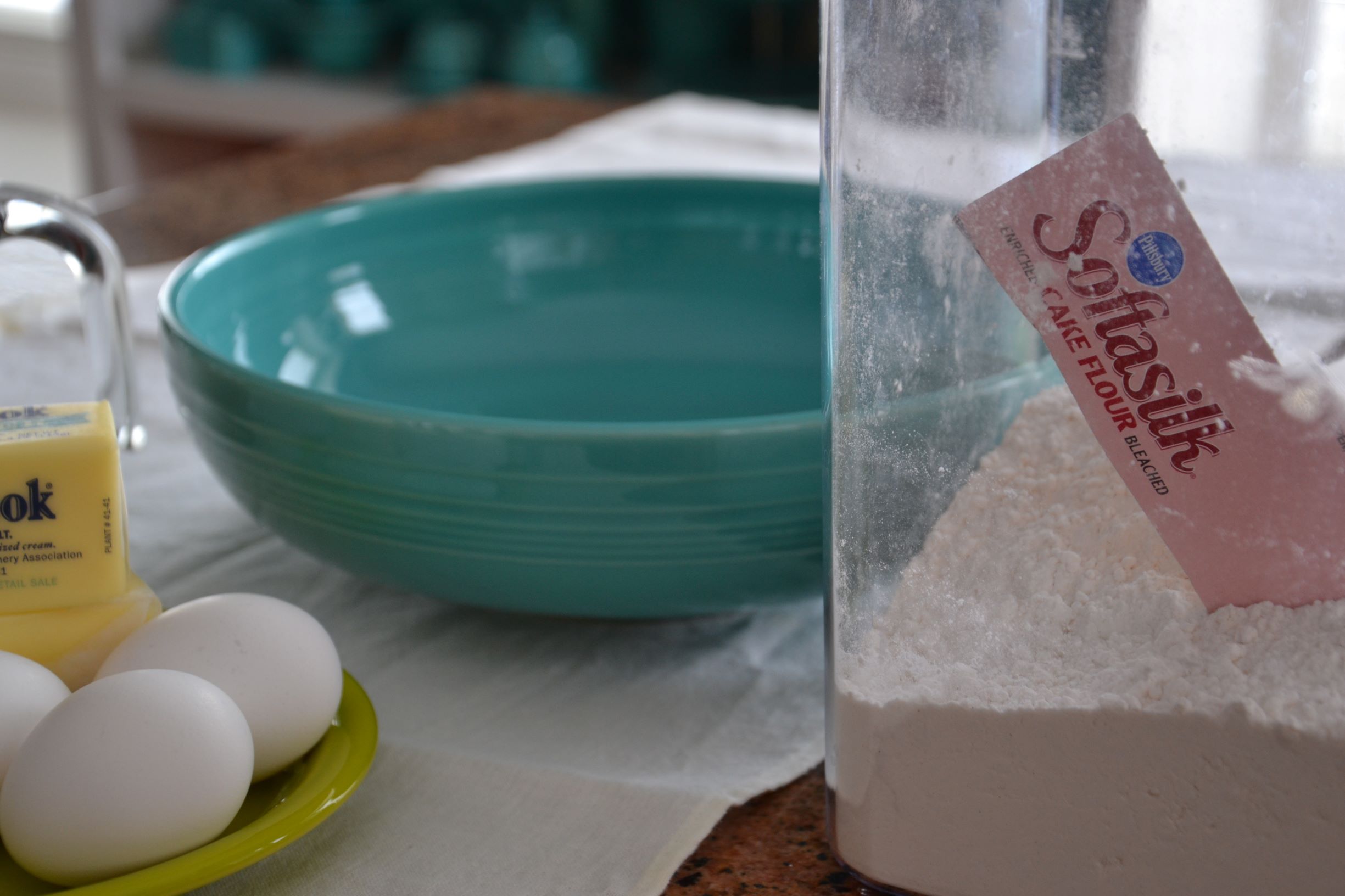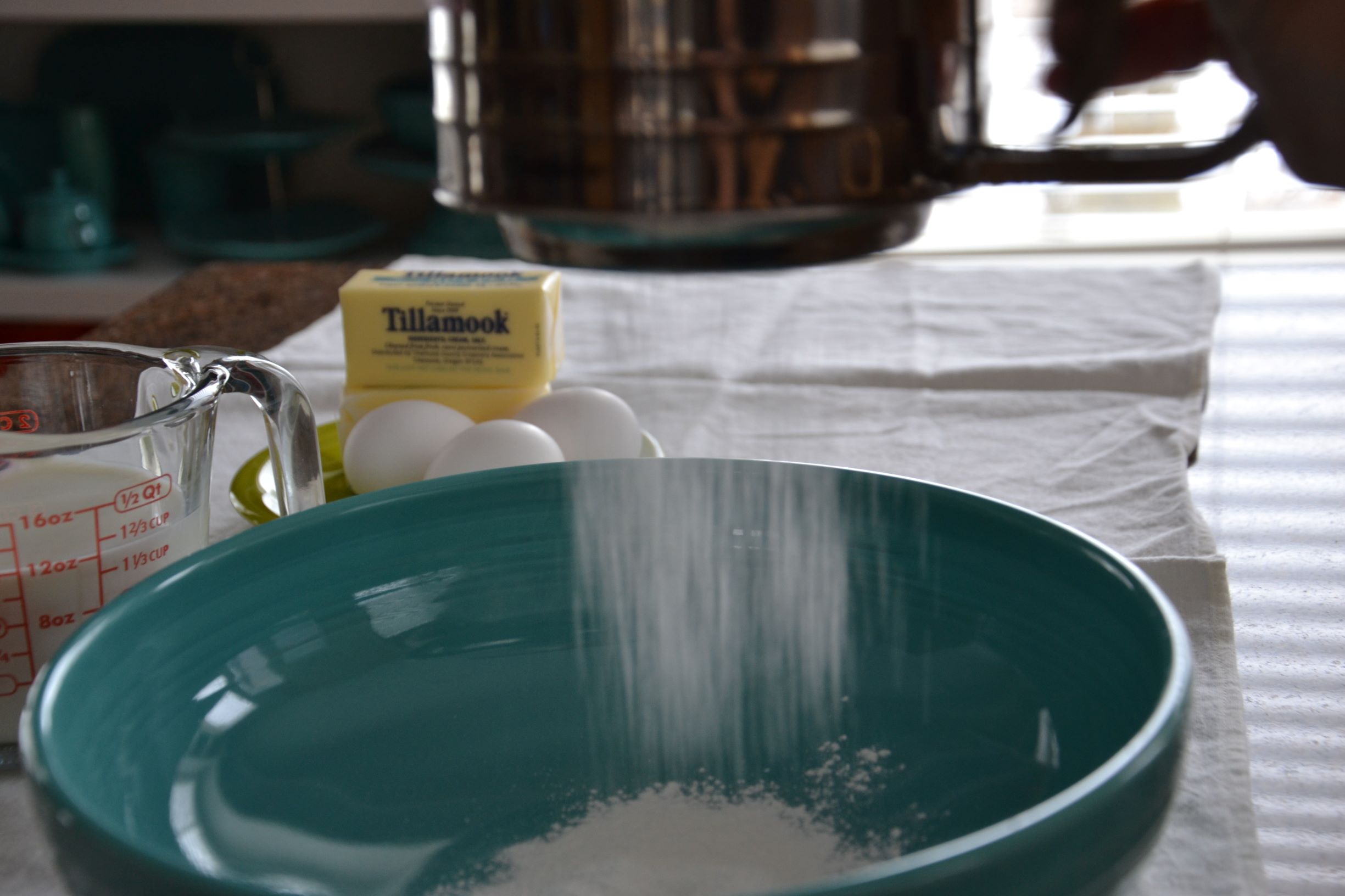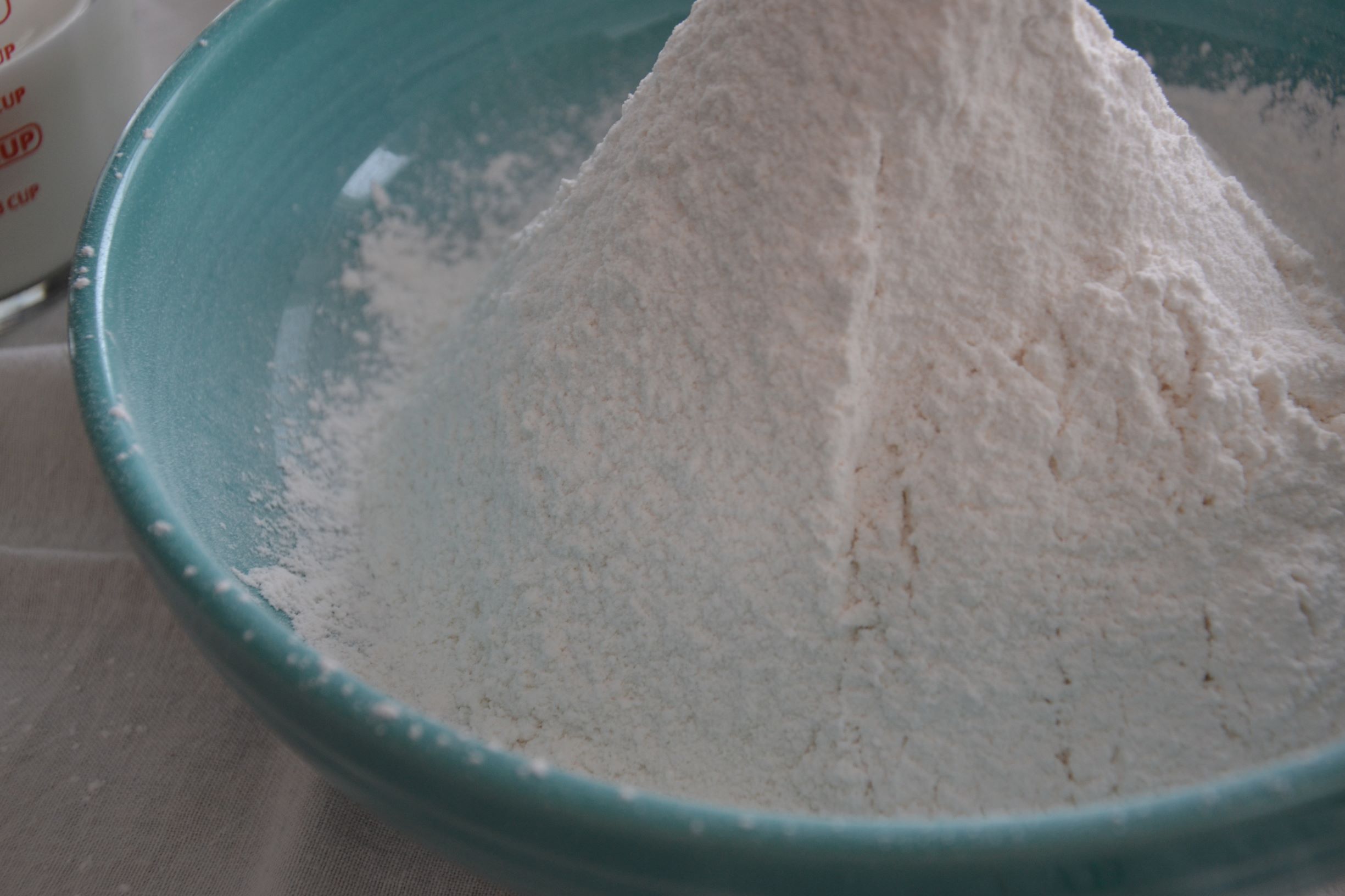 For better results, I like using a clear Vanilla – it keeps the color light.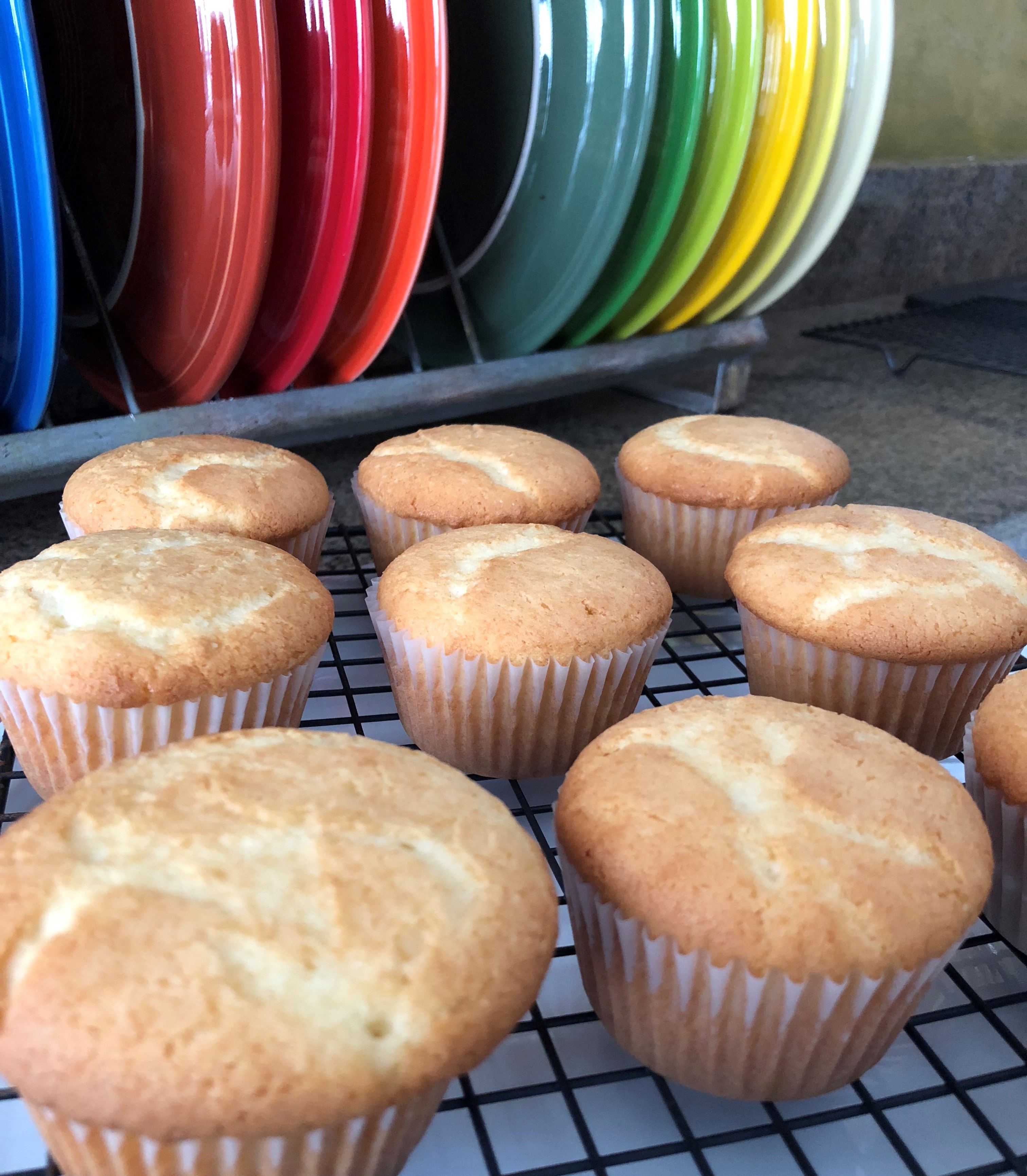 When making buttercream, use real butter. I prefer to use salted butter in order to enhance the flavorings added to the frosting.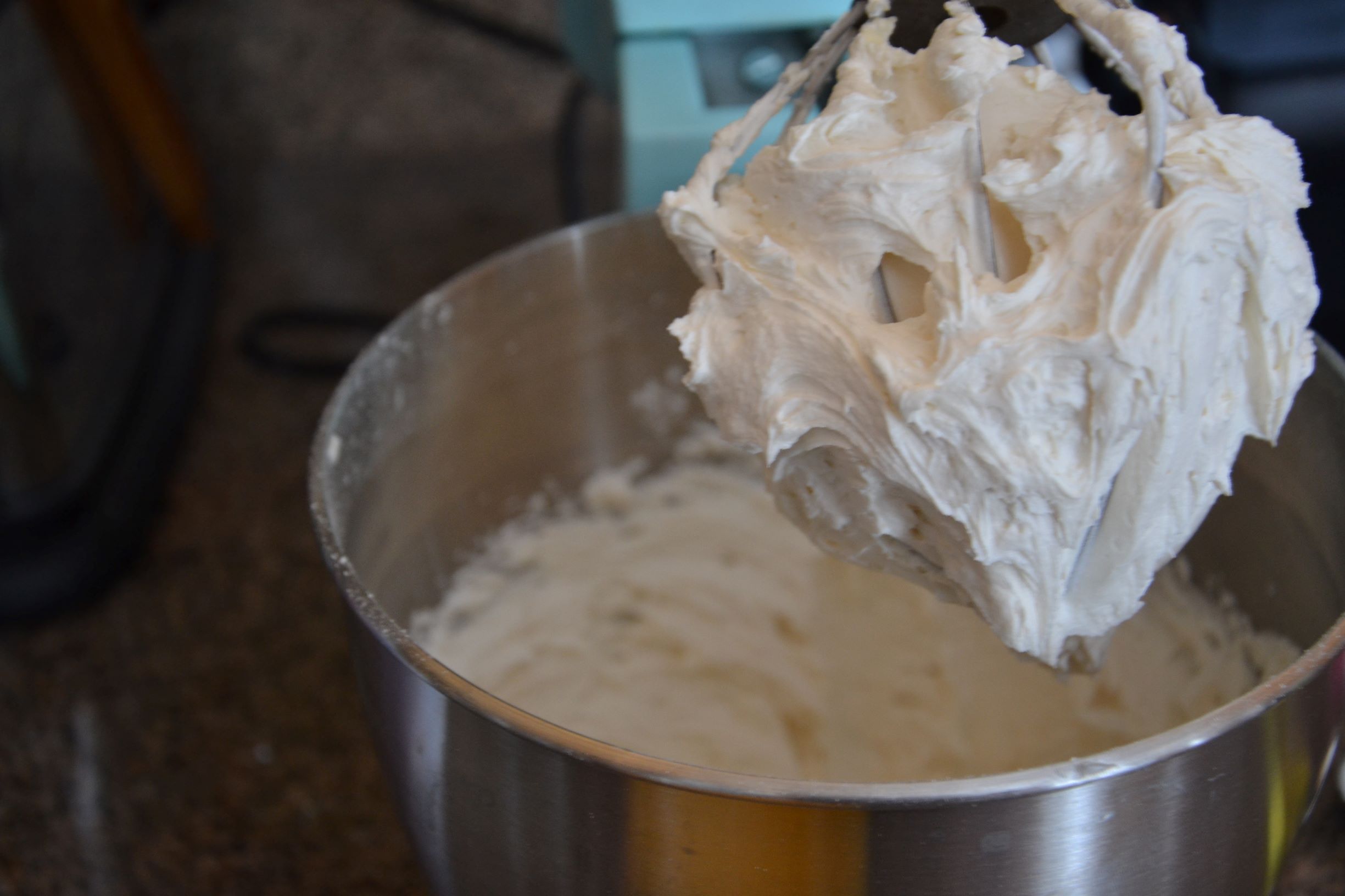 Clearly, I wanted different shades of blue for the buttercream. I divided this recipe into (mostly) four equal portions to color.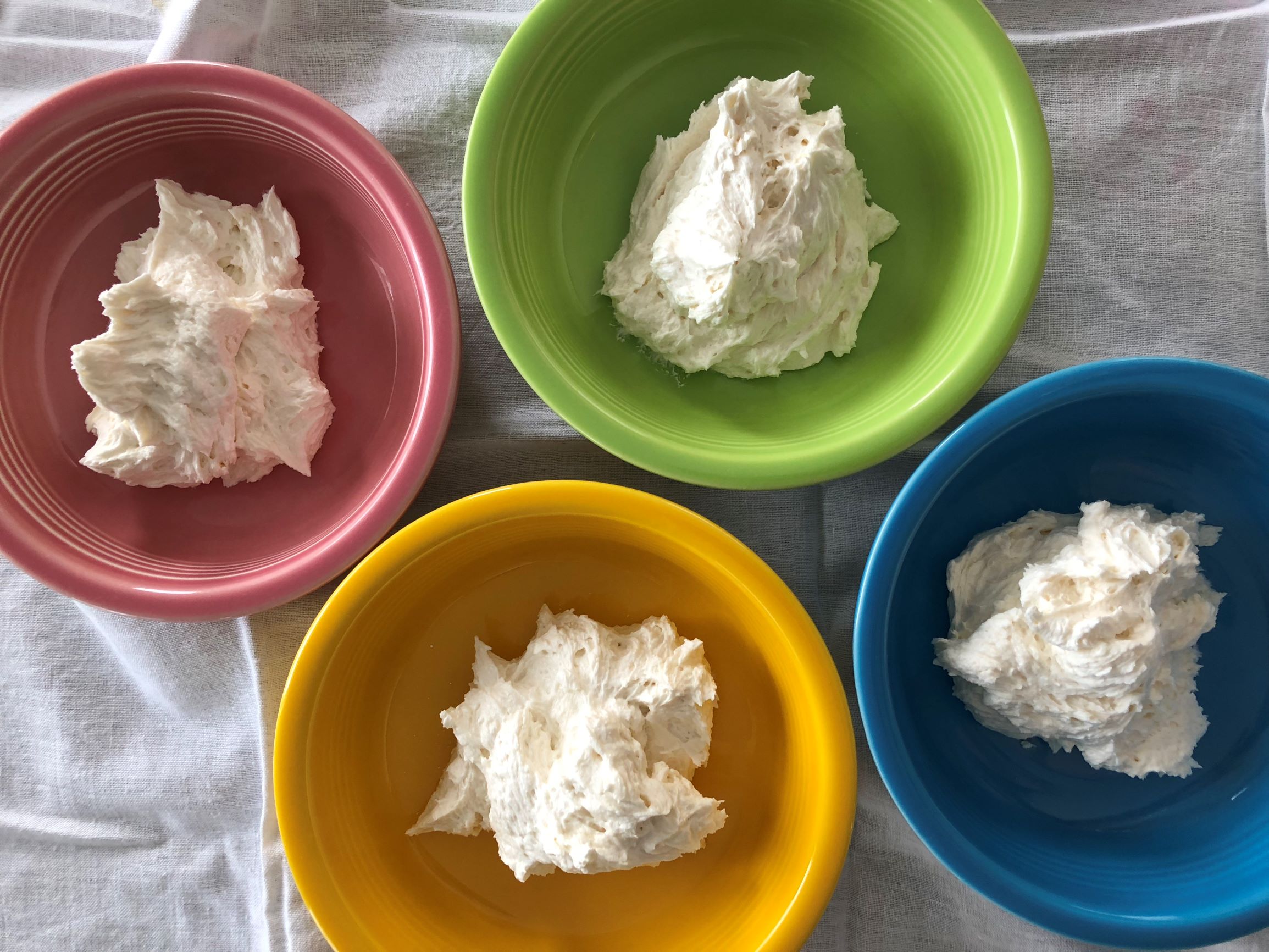 I used several different colors of blue from different manufacturers… and each one was a gel, not liquid food coloring.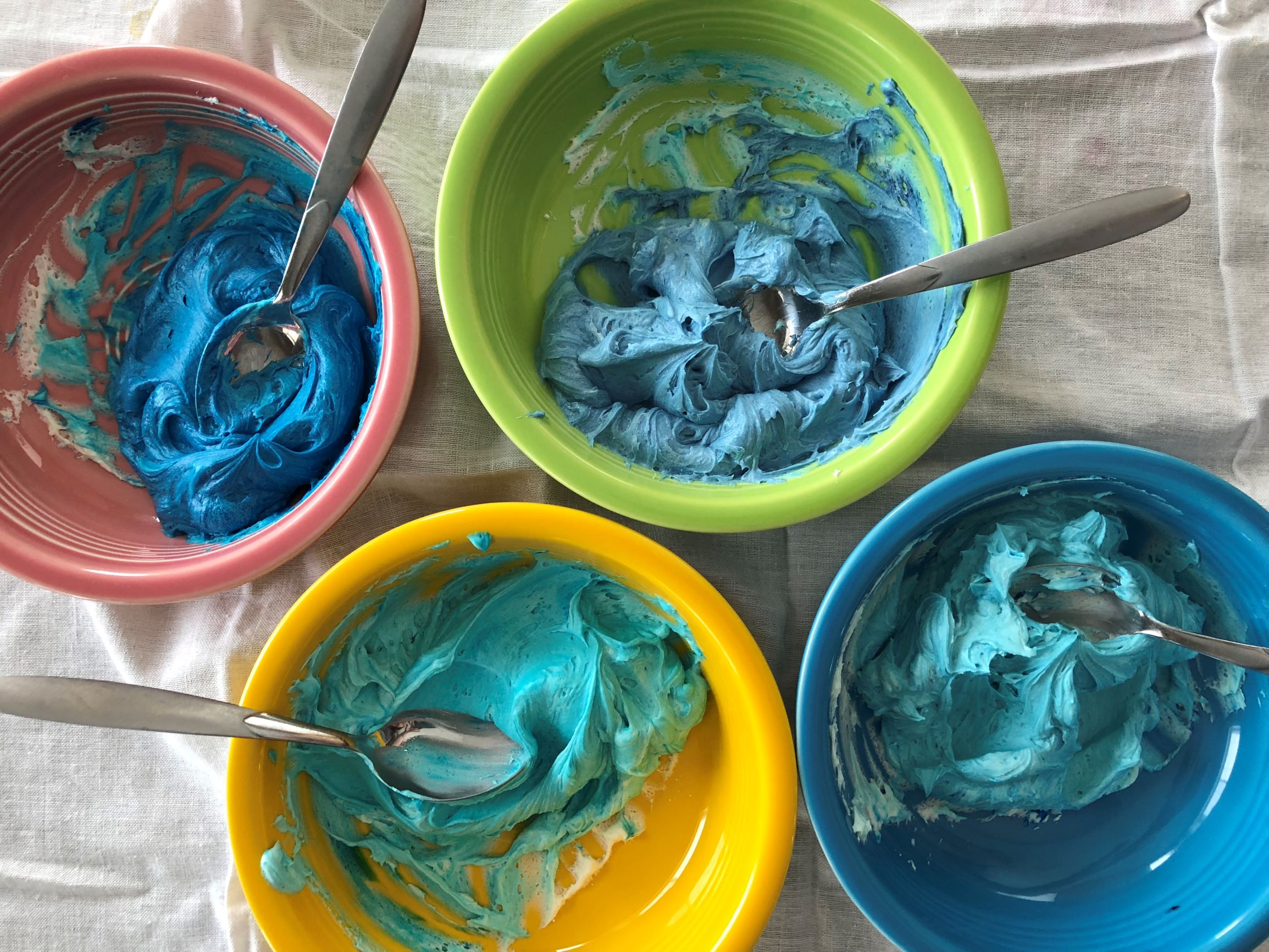 I had a bit of a vision with different blues with a consistent white, non-pareil decoration. It's the hint of snow paired with a blue sky (and the cold!).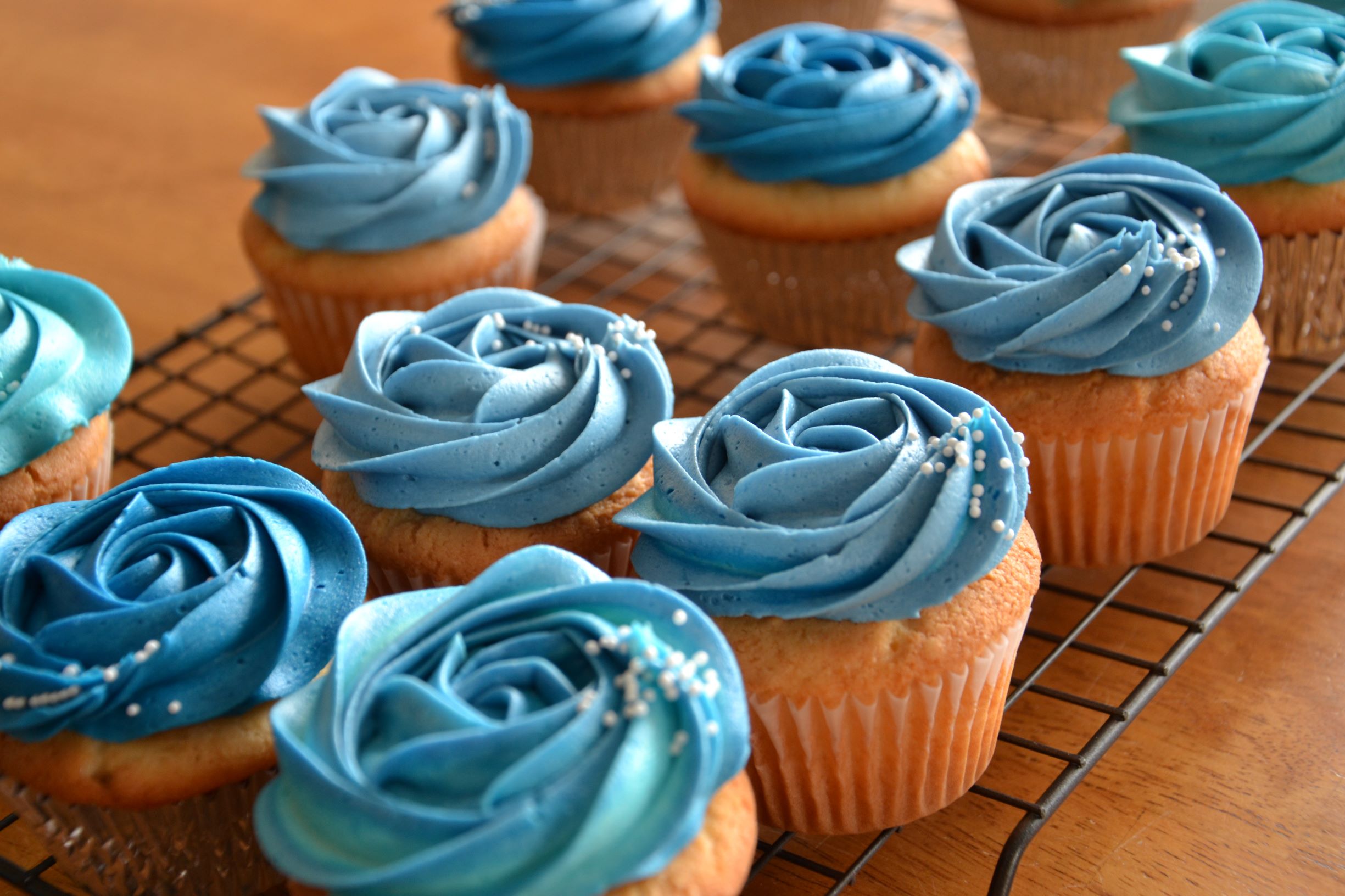 Then it was all about mixing up the different blue plates and shapes. The Homer Laughlin China Company produces my very favorite Fiestaware Dishes. Some of the colors I used have been discontinued and some are current. All I know is … they all look good together!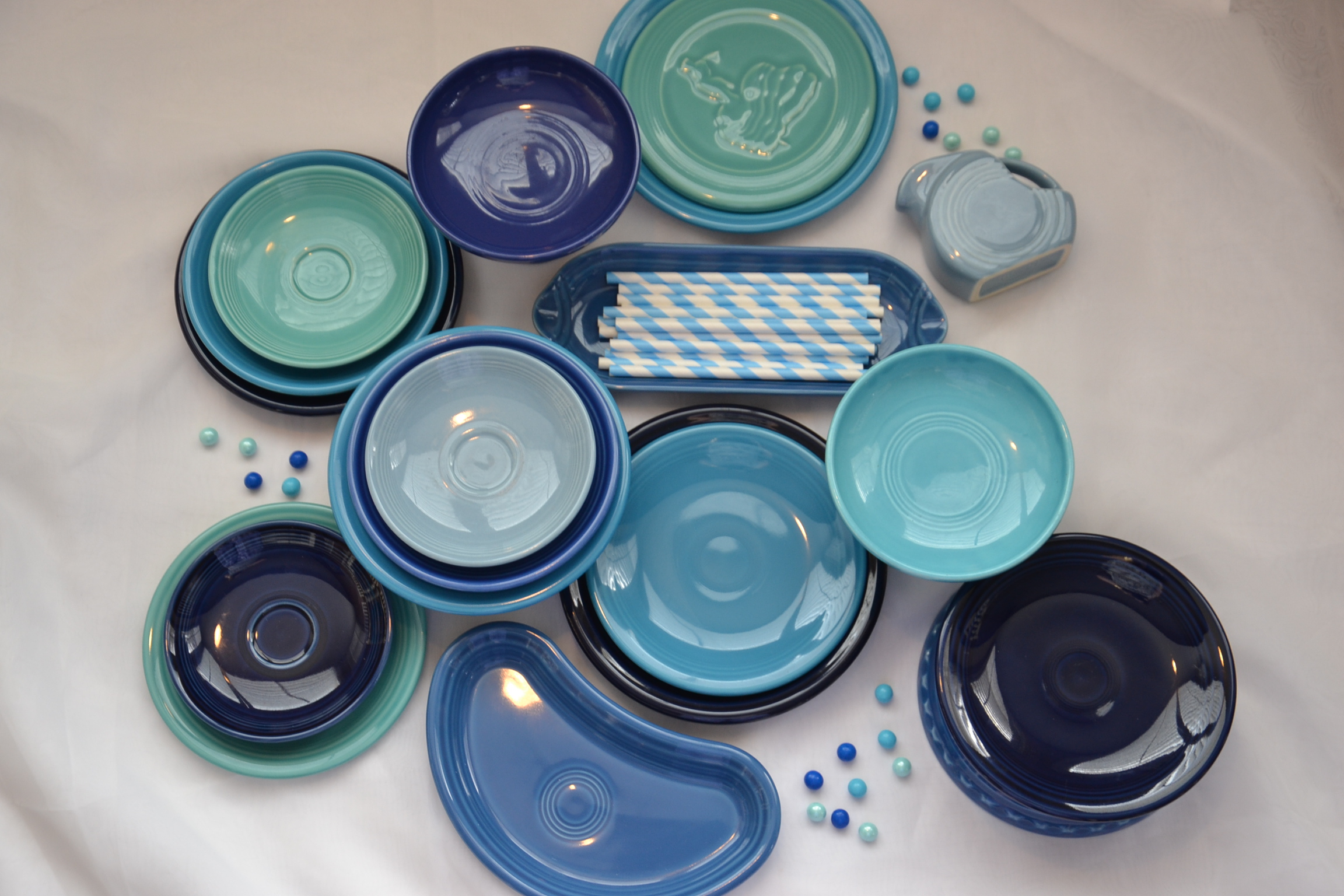 I still needed to switch some things up and shift a couple items around. And what a wonderful metaphor for life… some things change, some things stay the same.
And the final design… it good enough for me. It's winter and the blues and celebrating life.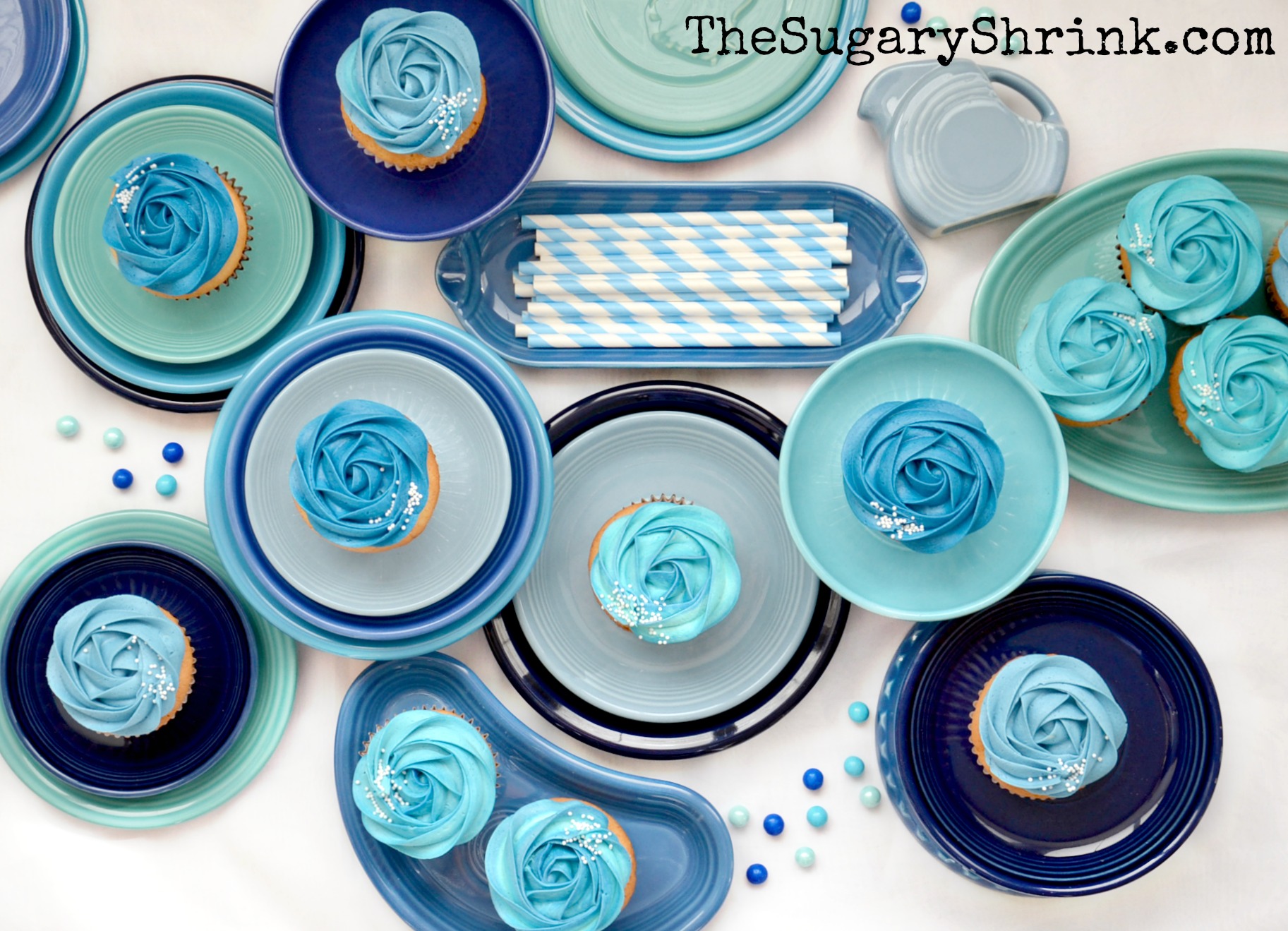 I'm grateful for the life I get to live… it's a dream life. I adore the family and friends who let me love them. It's a crazy-good deal connecting with interesting people. And travel is like a miracle.
It's a blessing to enjoy all that we have with my life partner.
It's a blessing to have our people so near.
It's a miracle to be sober one day at a time, since 07 Feb 1997.