Skull and Vine: Tower of Cake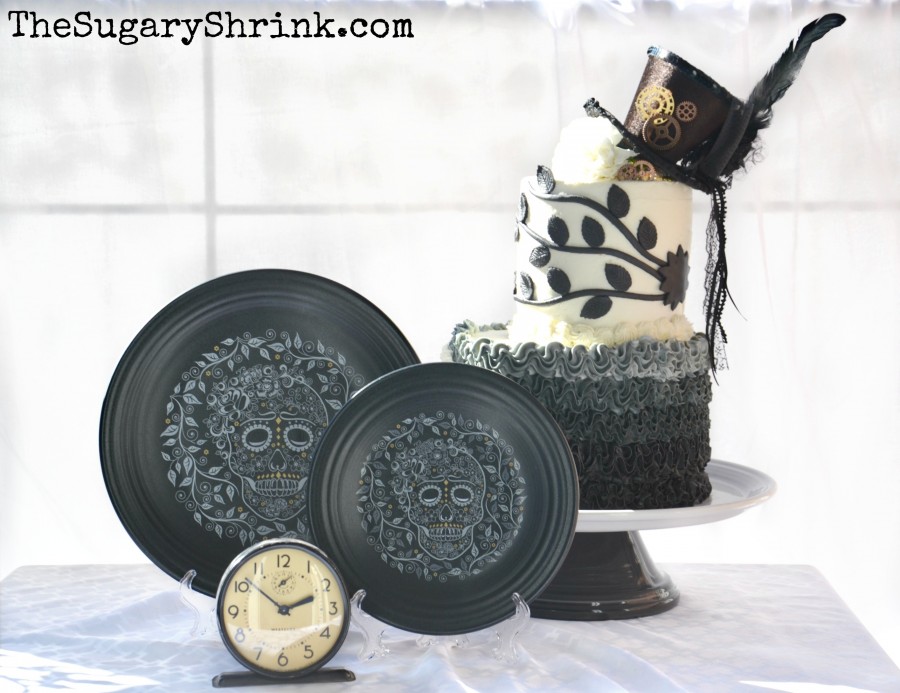 Bottom Tier: Triple-layer Lemon Cake, Lemon Buttercream Filling, and Vanilla Buttercream Ruffles
Top Tier: Triple-layer Butterscotch Cake, Vanilla Buttercream Filling and Frosting, Marzipan Vines
Talk about a tower of cake!!  This baby is heavy and delicious and now I've got more cake than we know what to do with.
This incredible Skull and Vine design by Homer Laughlin Fiesta Dinnerware is stunning and I wanted to create a cake that reflected the level of detail and care.  "Go big or stay home" … so I went big!
Taking inspiration from the vines and flowers and gold diamonds, I thought "What about a Steampunk influence?  It's open to broad interpretation and doesn't limit me to a Halloween time frame."  This new Fiesta Dinnerware is definitely a year-round design.  Though I had this idea to integrate skulls and vines with Steampunk, I was not quite sure how to execute.
I started with the bottom tier.. Lemon Layer Cake with Buttercream Filling.  This is a very sturdy sponge and makes for a solid base.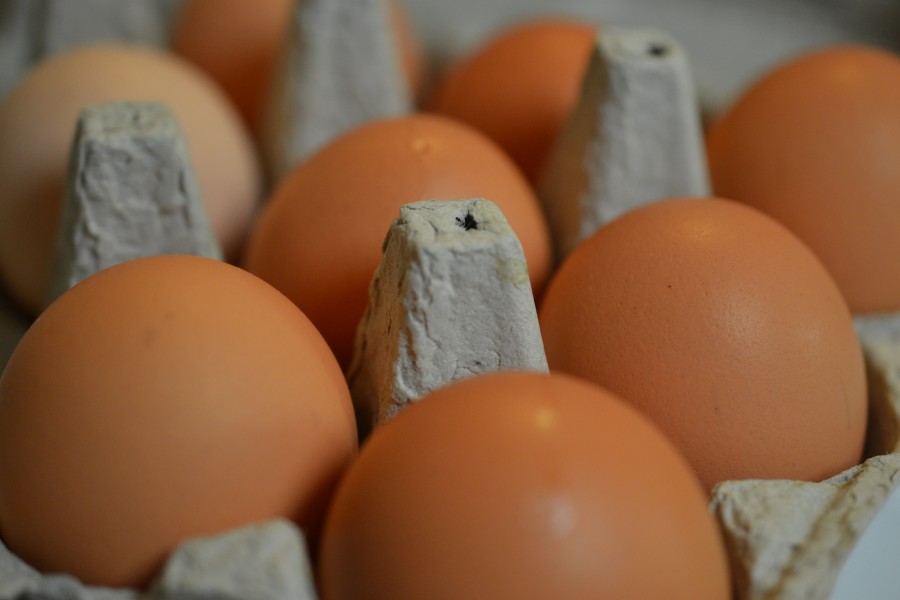 I almost always bake a cake from scratch ingredients and love the flexibility it offers.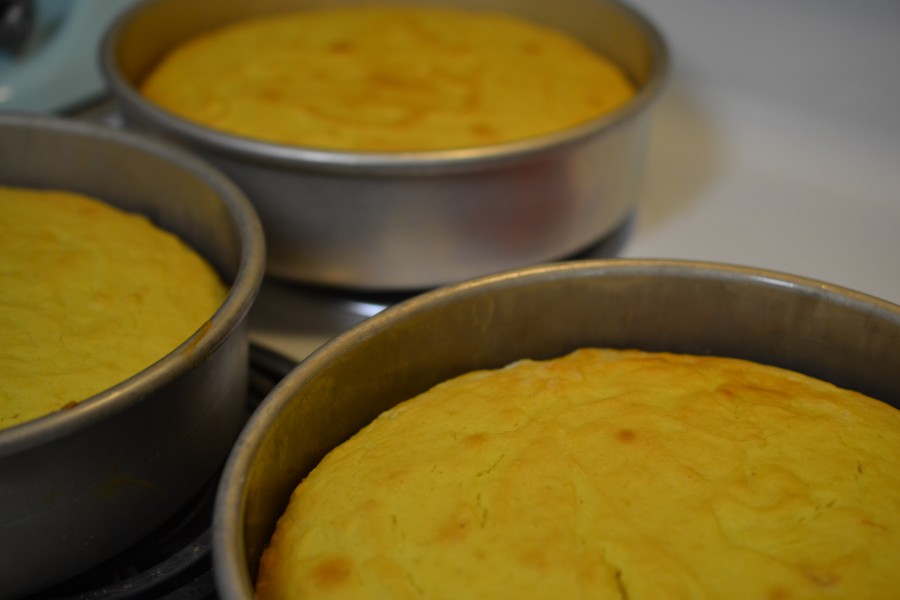 One of my favorite developments of this Lemon Cake … it rises just the right amount with very little dome.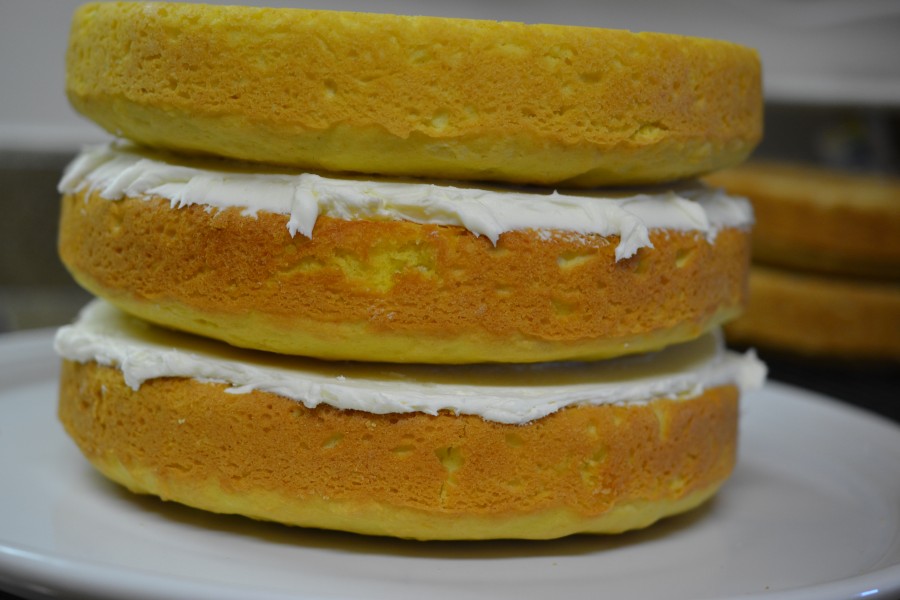 With one cake finished and cooling.  I looked around the kitchen, "I'm not sure which cake to bake next."  Butterscotch Layer Cake was the winner because – because I was limited by ingredients in the pantry.  I had all necessary items for chocolate, but I just couldn't bake one more chocolate cake this week.  Key ingredient in Butterscotch Cake? Brown Sugar.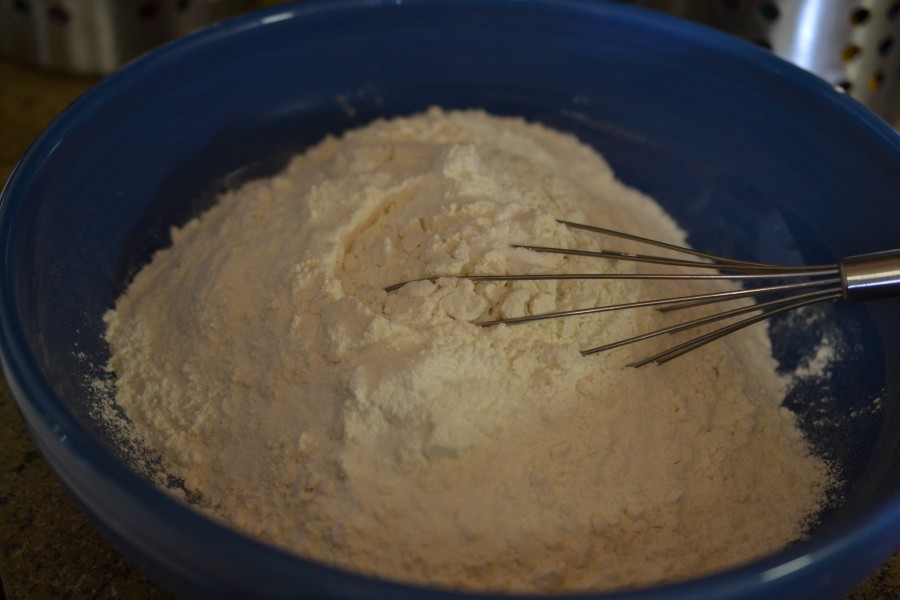 I've said it before – one step I never overlook is using parchment paper rounds for the base of the cake.  It's a winner every time.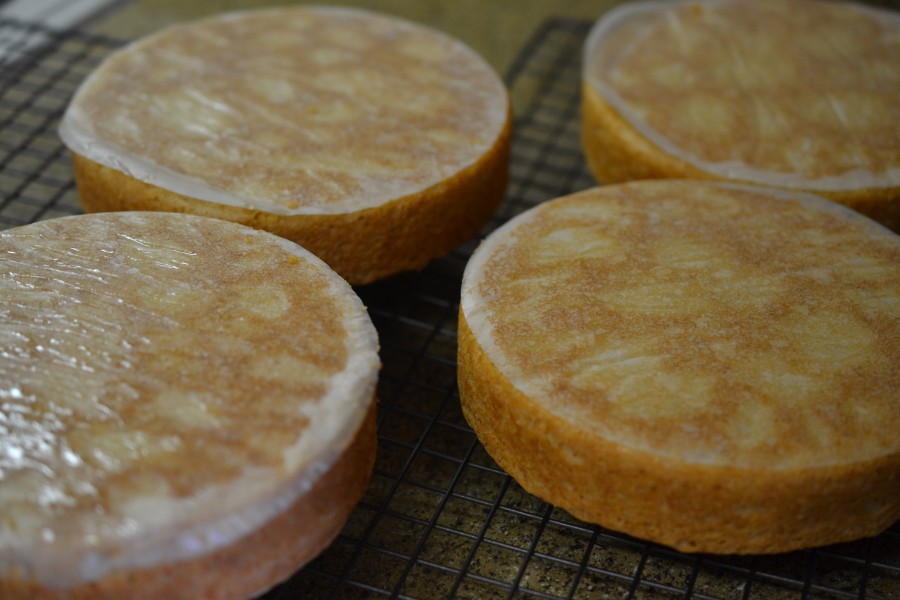 I stacked three layers in the tier and had an idea for the fourth layer – which did not turn out the way I thought it would.   As I stated, I wasn't sure how to execute my vision but I was prepared with all types of components 'just in case.'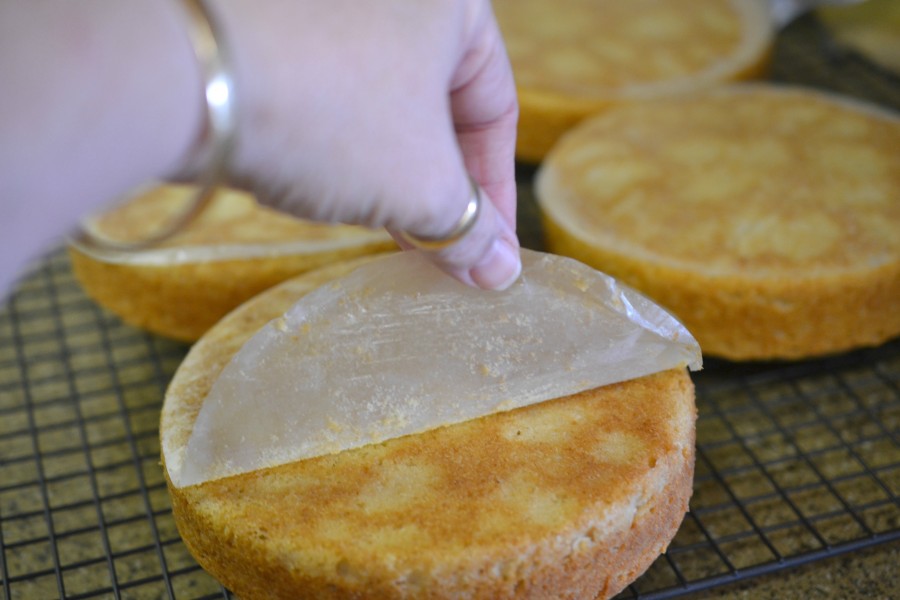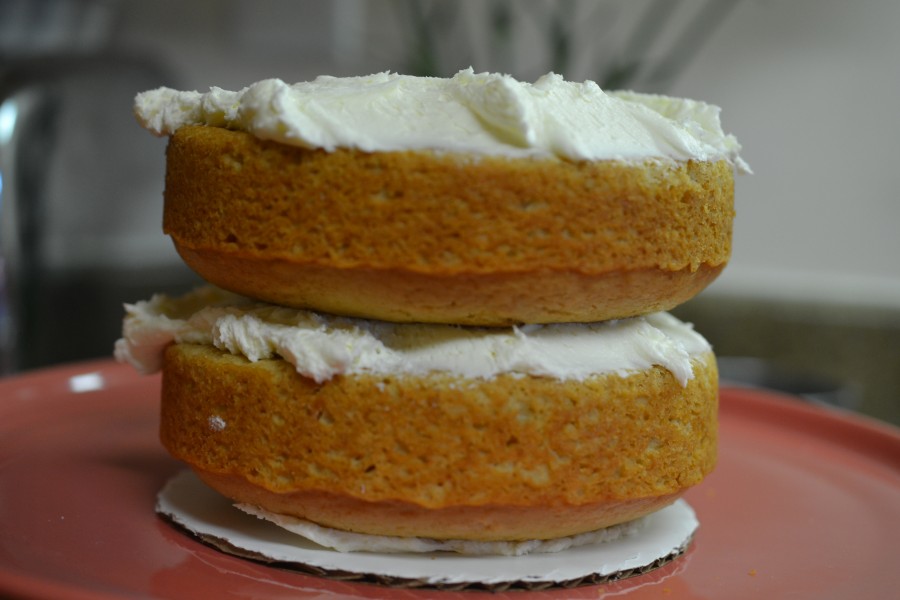 With cake basics accomplished, it was on to marzipan cut-outs.  Nearly all were tossed aside…such as these eyeglass shapes.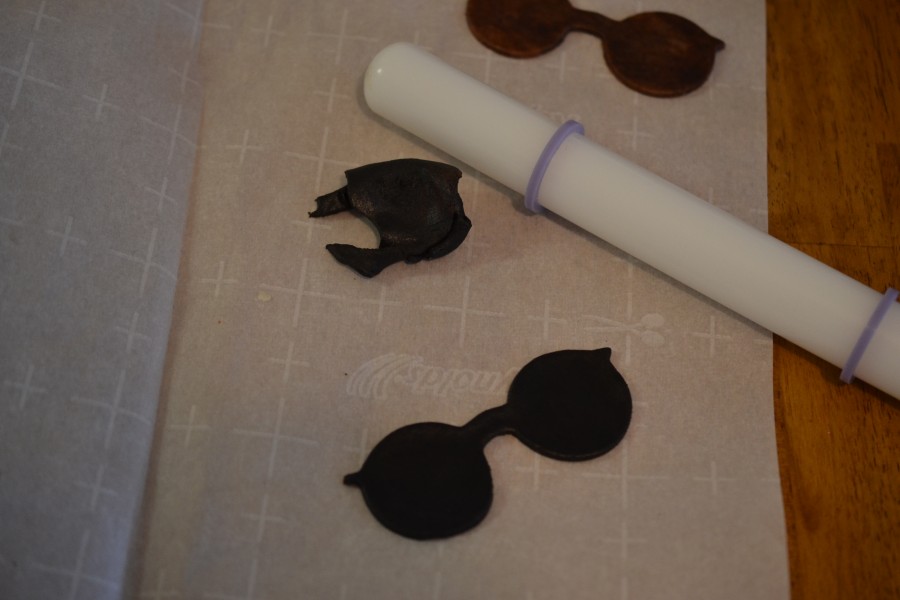 Time for buttercream.  And there was plenty.  In total there is 5 pounds of butter and 10 pounds of powdered sugar.  No joke.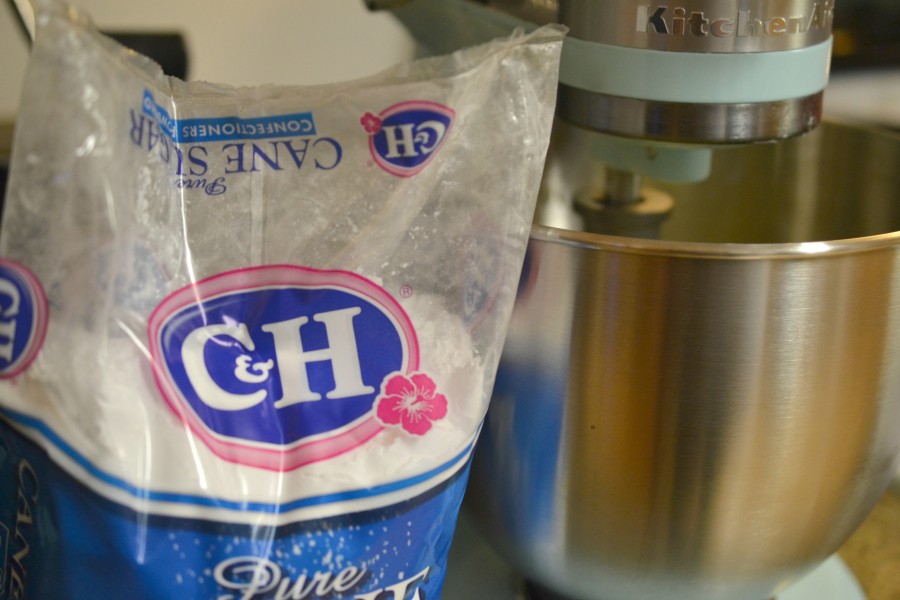 I began with a swooping ruffle design, but it only looked pretty with one row and went bad after that.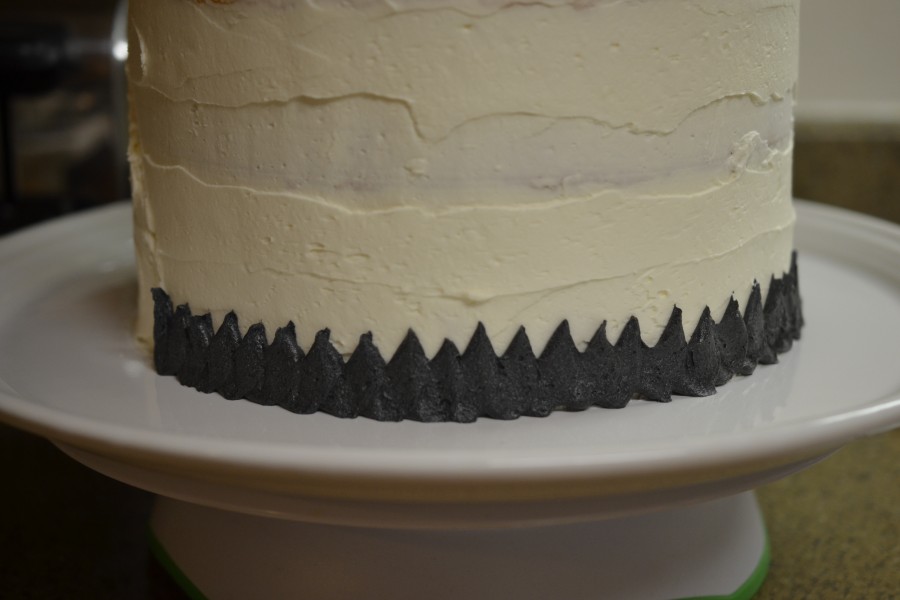 Time to press my favorite 1M into service.  Thank you Wilton Cakes for the most wonderful piping tip!
In the hopes of representing some type of layered ruffle look, I "pulled up" one side of the black ruffles to reveal a medium-brown petticoat.  It didn't read exactly the way I hoped, but it was a good first effort.
I deliberately piped planned buttercream ruffles to have a strong contrast to the smooth white finish as background to the black marzipan vines and leaves.  This look was better than I imagined it would be.
Of course support dowels were placed in the bottom tier to support the weight of the top tier.  The Butterscotch was stacked on a 6″ round cardboard cake plate in order to help displace the weight and avoid collapse.
The entire cake sits on a White 15″ Round Fiesta Baking Tray resting on an up-ended Fiesta Dinnerware Hostess Bowl in Slate.
Several add-ons made it onto the cake and then edited out.  As much as I wanted to keep adding and adding, I had to use a strong hand in 'less is more.'  It was a first attempt at Steampunk.  It'll get better.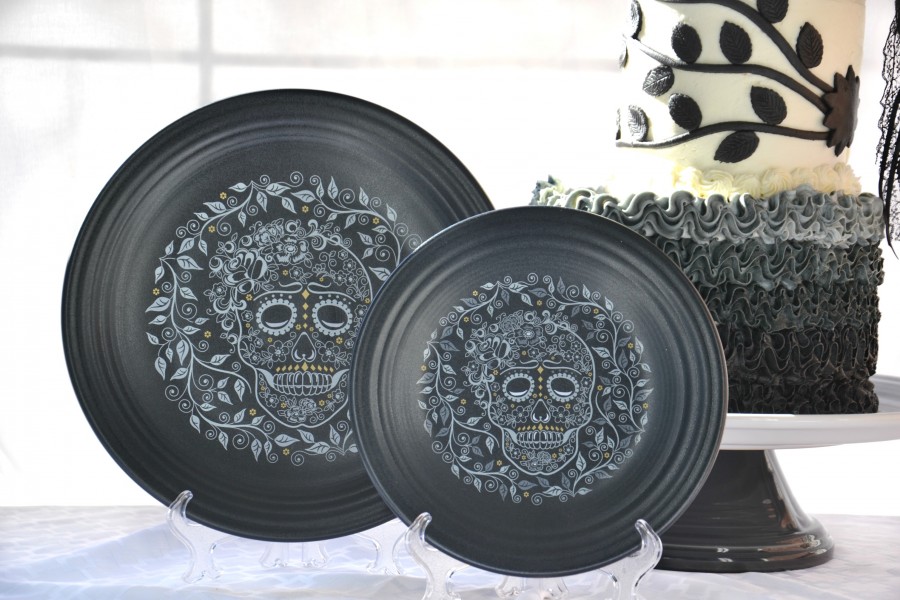 During the photo shoot, it was the same way… props into the picture and props out!
This was a terrific project and I feel good about the results.  It's a miracle I get to do something I love so much.
It's a blessing to enjoy so much with my life partner.
It's a blessing to have our people so near.
It's a miracle to be sober one day at a time.