A Bunch of Banana Cupcakes

A Bunch of Banana Cupcakes with Chocolate, Peanut Butter, or Nutella Buttercream
A few weeks ago I was traveling.. and before I left, I baked more than a few Banana Cupcakes and went all creative when it came to frosting, decorations, and flavors.  This is my version of a Bunch of Bananas.
The cupcakes went together really well and it was a matter of deciding how many different cupcake liners to try.  This was a Test Kitchen dream.  I was glad my Homer Laughlin Fiesta Dinnerware was ready for the challenge of baking and much decorating.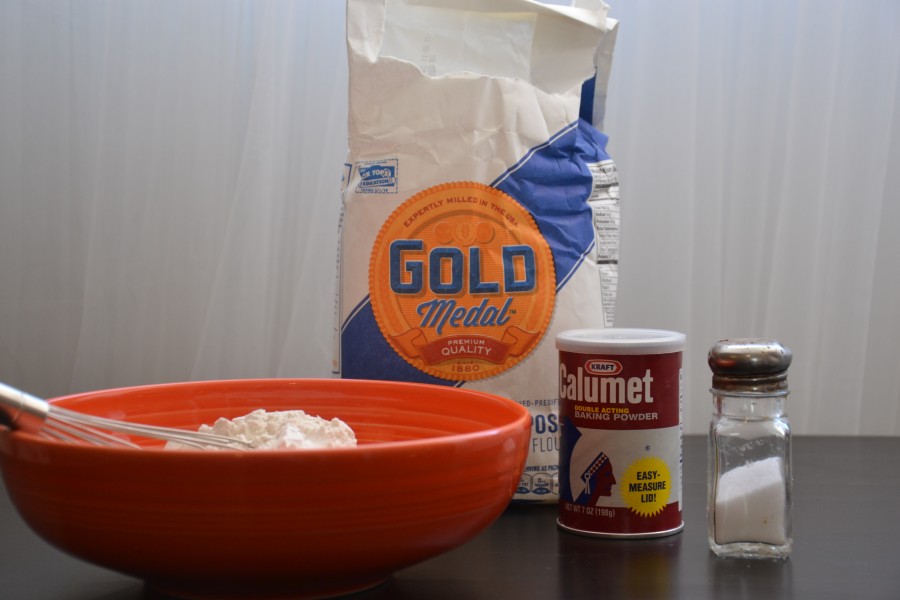 After mixing the dry ingredients together, it was all about the sugar, oil, eggs, and bananas.  I mashed them with a fork on a plate – nothing fancy here, and the consistency is great.
In order to get just the right height on the cupcakes, I filled each paper liner about 2/3 full. Since this recipe doesn't have much rise, it was ideal for the sponge to be even with the top of the cupcake liner.
I haven't instagram'd this one yet, but I need to!  It's a Banana Cupcake with Peanut Butter Buttercream and a Lindt Chocolate drizzle.  This couldn't possible sound any more delicious – it's simple in design and very, very approachable for the novice home baker.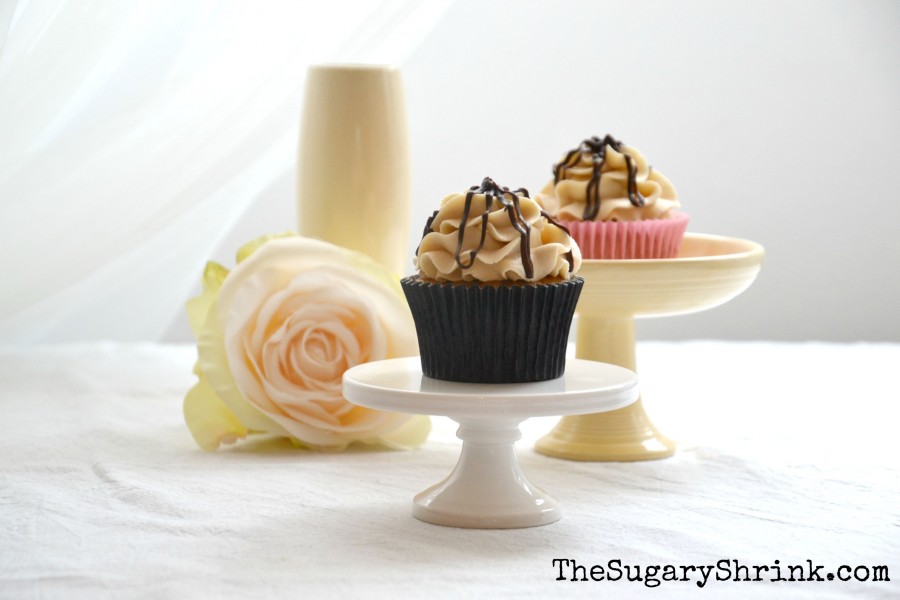 Trying a different look for the Peanut Butter Buttercream, I chose to pipe on a swirl (Wilton 1M open star piping tip) and top with a single bite of Peanut Butter Cap'n Crunch cereal.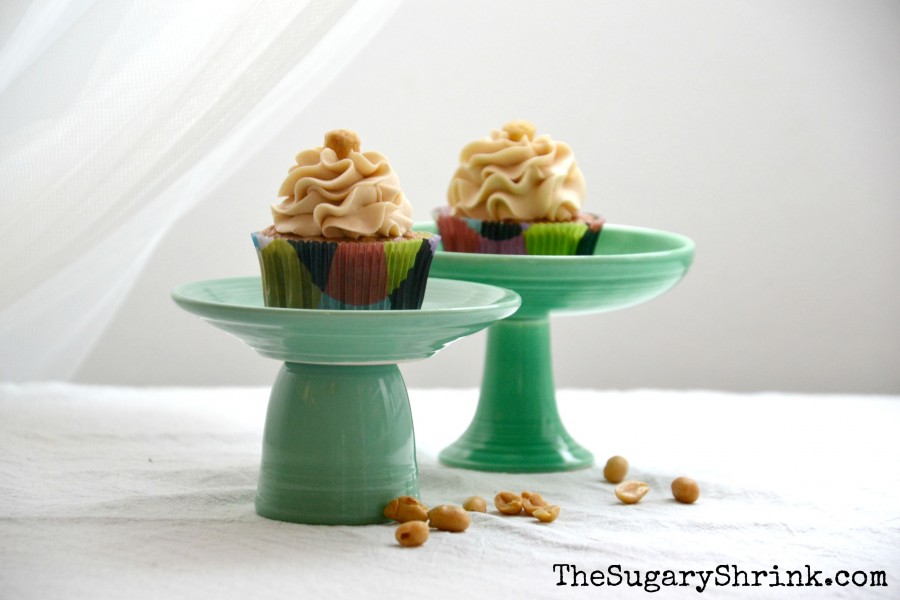 While I considered what needed to happen next, I baked some miniature Peanut Butter Cookies.  My new Nordic Ware Prism Baker's Half Sheet had arrived and I needed to try it out!  This pan was fantastic – the cookies were evenly baked, lifted right off the pan, and the Half Sheet is an ideal size.
And, I love the way this cookie looks perched on top of a beautiful Nutella Buttercream Swirl!  It's like three desserts in one!
A Banana Cupcake just wouldn't be a Banana Cupcake with a …. Banana topper!
After slicing the banana on an angle, I dipped each piece in fresh lemon juice to arrest the oxygenation process (which brings on the browning).  The slice stays fresh, doesn't taste funny, and maintains an appetizing appearance.  We eat with our eyes!  Also, this Chocolate Buttercream looks really delicious.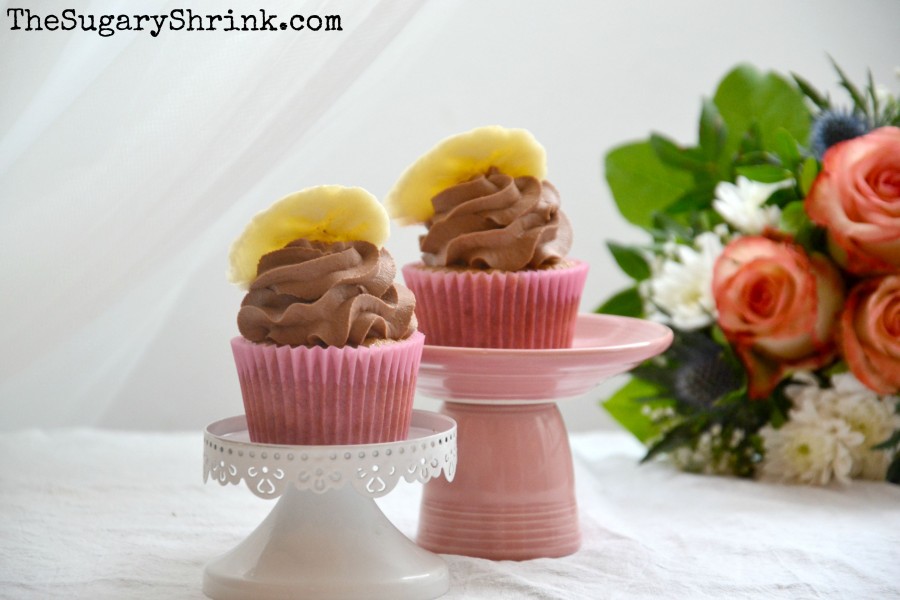 Sometimes, just the Beehive of Buttercream is enough and doesn't require a topper.  I love that my life partner called it a beehive.  It inspired another cupcake, which I blogged here.
The Lindt Chocolate Ganache whipped into a bit of Vanilla Buttercream… whew!  Good.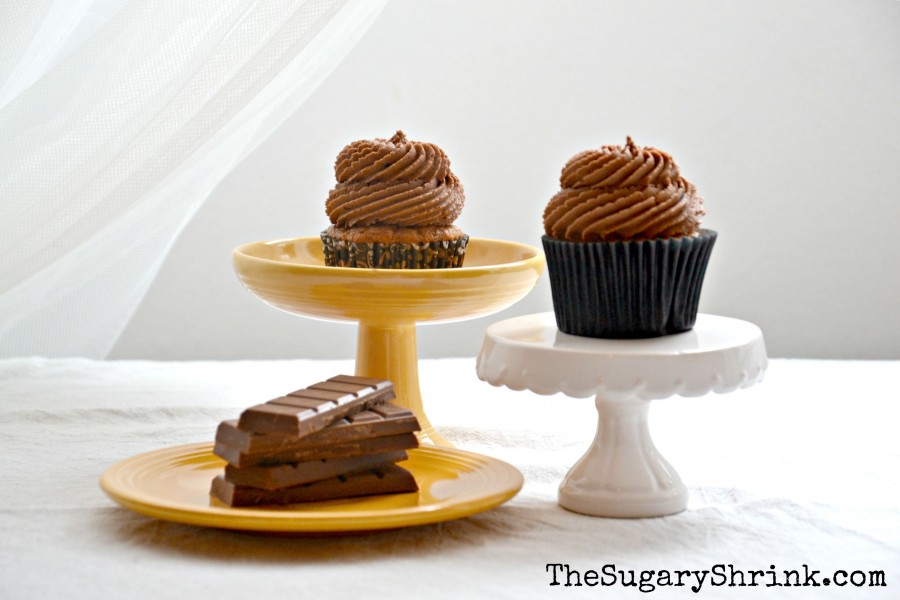 I certainly did love this series of cupcakes.  The creative process is exciting – there's the tension between 'what am I doing?' and 'look! I like this!'
I'm grateful for my life partner and his ongoing, enduring support.
I'm grateful for our people and their love.
I'm grateful for sobriety.