Beehive of Buttercream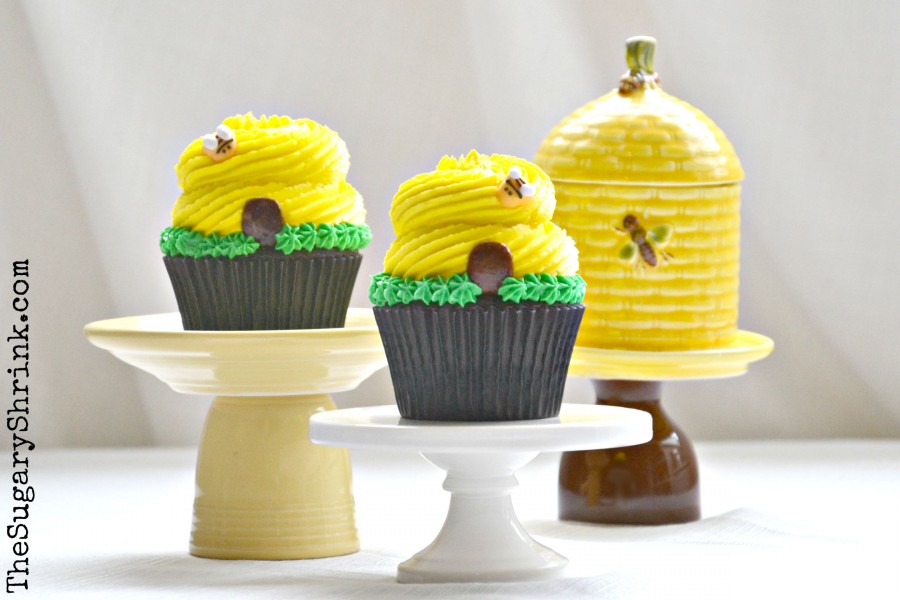 Chocolate Cupcakes with a tinted Vanilla Buttercream and a Sugar Bee
I think I forgot how to blog!!  No seriously.
Over the past three weeks I've been working on a large-scale baking project, traveled to London, back home and then Scotland…and got sick.  While returning home from John O'Groats, I sat next to patient zero during a three-hour motor coach ride – who nonchalantly offered me a cornucopia of germs resulting in a head cold I was about to claim as a dependent.
Fortunately, most of that is behind me and the words are returning.  And that is a glorious feeling.
Today we have a lovely Chocolate Cupcake with Vanilla Frosting.  This classic combination is something most home bakers might want to include in their familiar repertoire.  I wish somebody had told me that a long time ago.
When I baked the Banana Cake with Chocolate Buttercream, blogged here, I also baked a few cupcakes.  When I was finished decorating them, I asked my life partner, "Which one is your favorite?"  He said, "The one with the beehive."
YES! Yes, all day. Yes.  That's exactly what the buttercream looked like.  What a perfect description.
A few days later, it dawned on me… a beeeehiiiive of buttercream.  Of course.  This had to be done.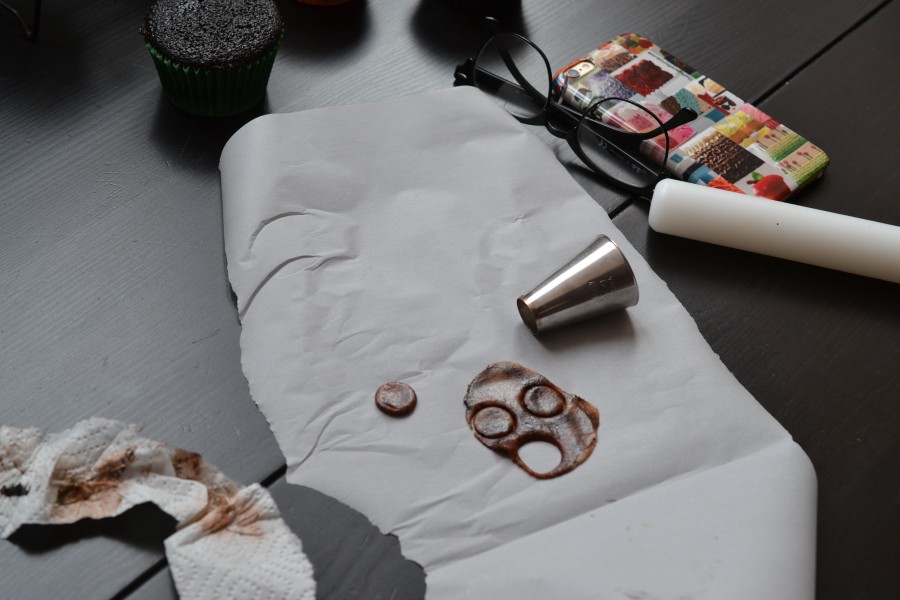 I made the little beehive entrances from marzipan marbled with dark brown food coloring, rolled it flat, and used a piping tip to cut a circle.  With my fingers, I pushed the sides together to make more of an oval/arched doorway.
With that, I added yellow to the vanilla buttercream and swirled on a beehive using my Bakery Crafts Piping Tip DT-9FT, French Tube.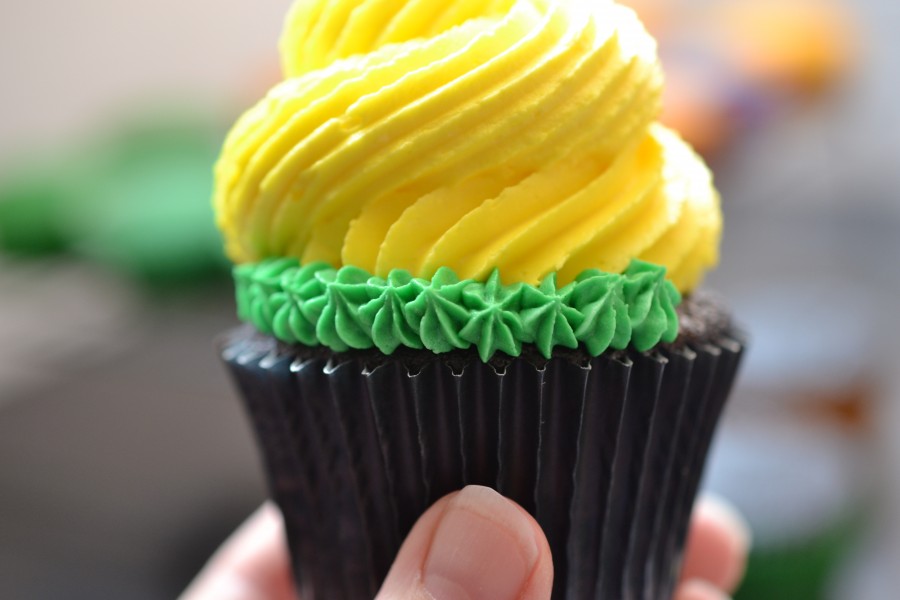 I decided to add just a wee bit of "grass" with my Wilton 17 piping tip.  It's a good little contrast between the cake and hive.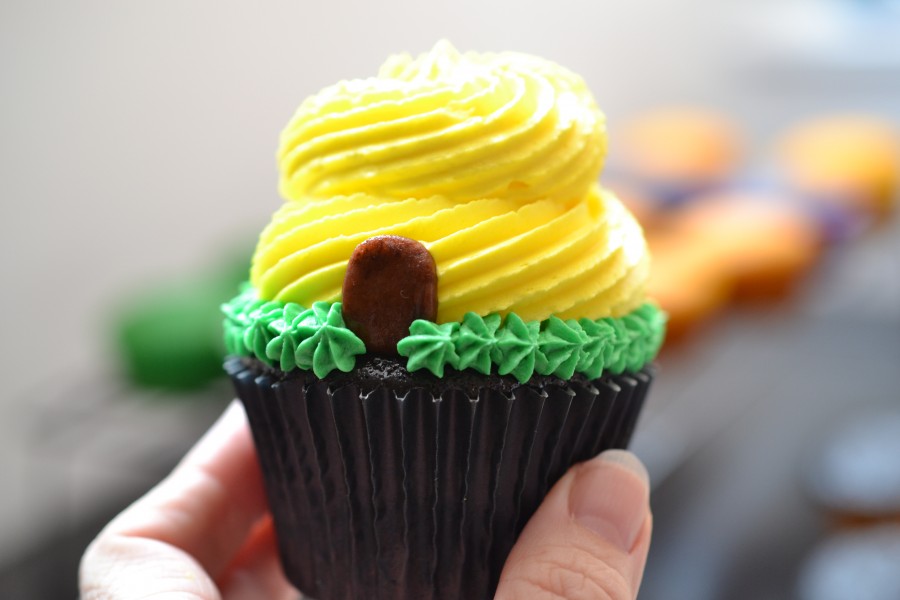 This cupcake just charmed me.  I loved the simplicity and easiness of creating such a fun look.  It is completely approachable for the novice baker.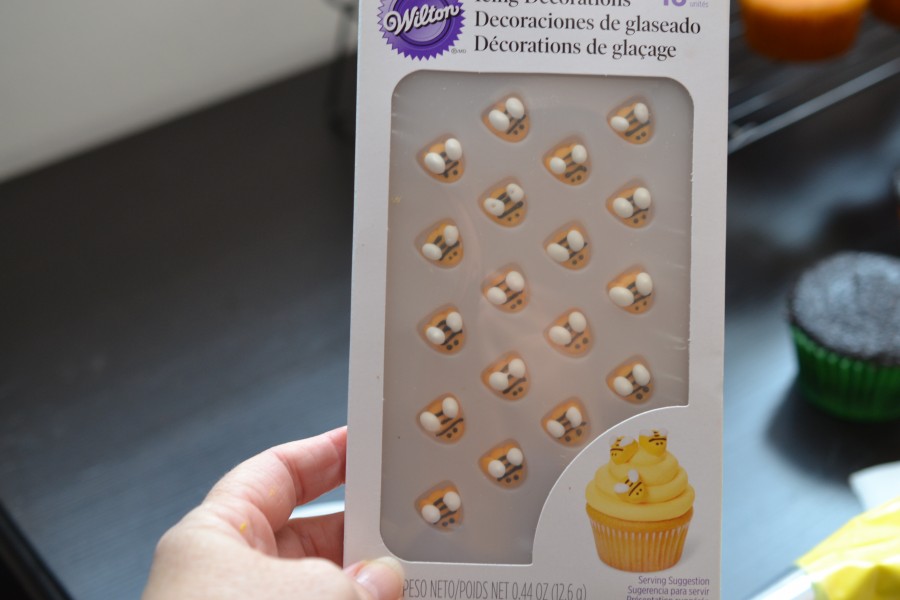 During one of my trips to visit our people, I found these silly sugar bees.  I didn't know what I would use them for, but I knew they'd come in handy.  They were ideal for this project.  Beehive cupcakes can be just the answer for so many happy occasions.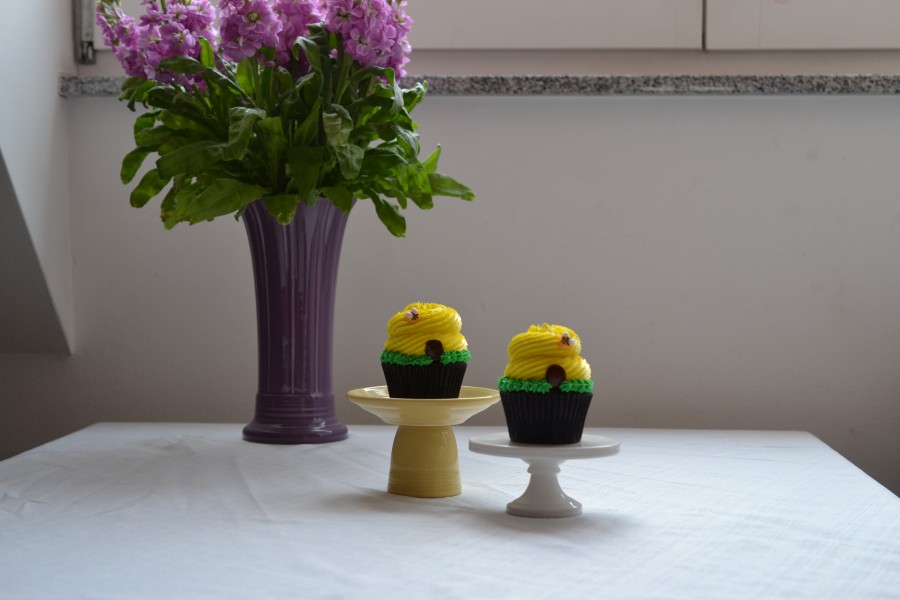 I tried several different arrangements before deciding on my favorite.
I'm grateful these cupcakes came to me and were an immediate success.
I'm grateful my words have returned.
I'm grateful to have traveled and returned home safely.
I'm grateful for my life partner and our really amazing people.
I'm grateful for the gift of sobriety and the life I get to live.