Lemon & Raspberry Bundt Cake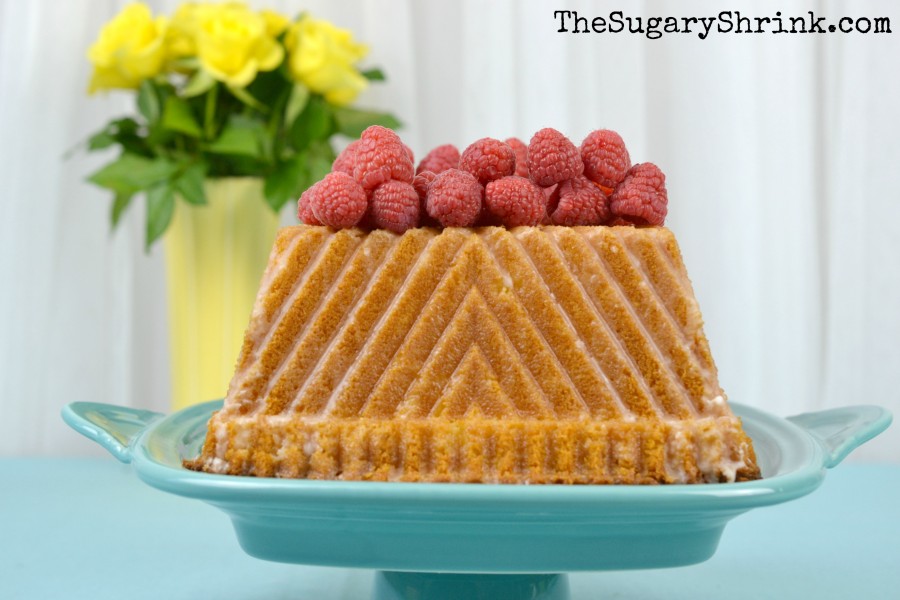 Lemon Bundt Cake with Lemon Glaze and Fresh Raspberries
This little stunning beauty is delicious and a cinch to prepare!  Seriously, you want in on this!
Late summer needs a good lemony lemon lemon cake… and today's cake did not disappoint.
I followed the Lemon Cake recipe that was included with the sensational Nordicware Bundt Squared Pan.  It's a tried and true recipe-to-pan combination that I've had great success with every time.
If  you don't have time to mix together a batter from scratch, do what you can to find a tasty box mix and zest in some fresh lemon.
The key to working with the Square Bundt is following directions.  I spray the inside of the pan with a non-stick cooking spray that includes flour.  If that's not an option for you, take the time to carefully grease all interior surfaces and dust with flour.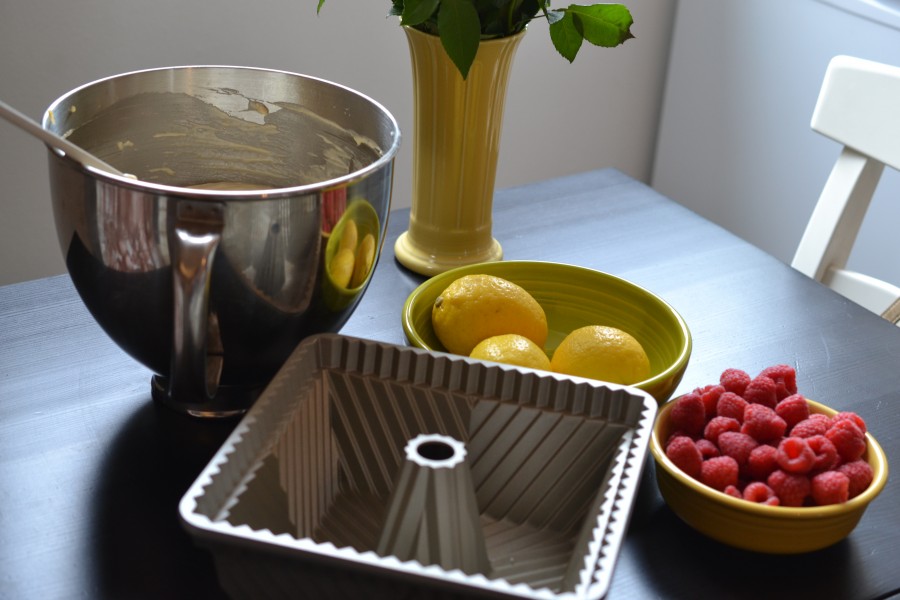 I love the time-saving component of baking a Bundt cake – one pan and I'm finished!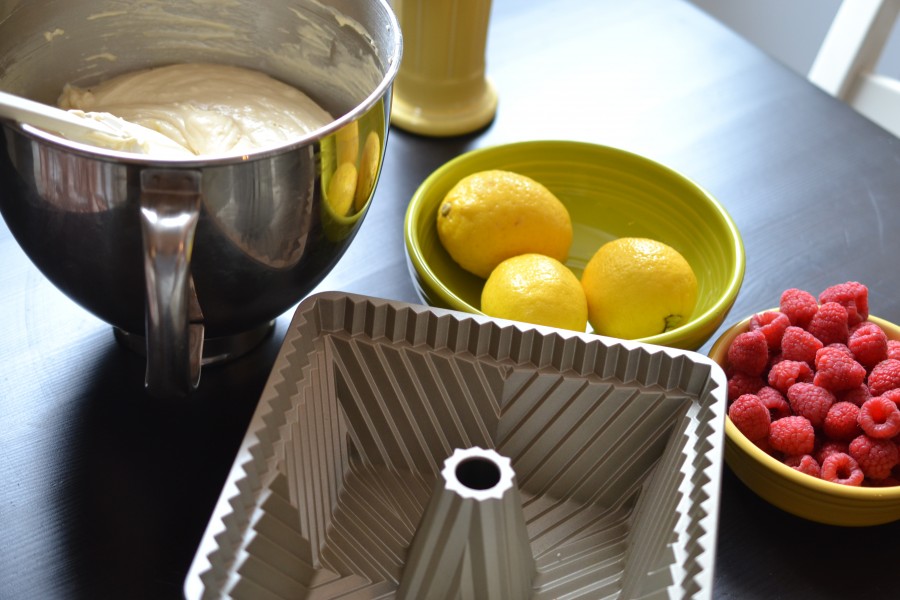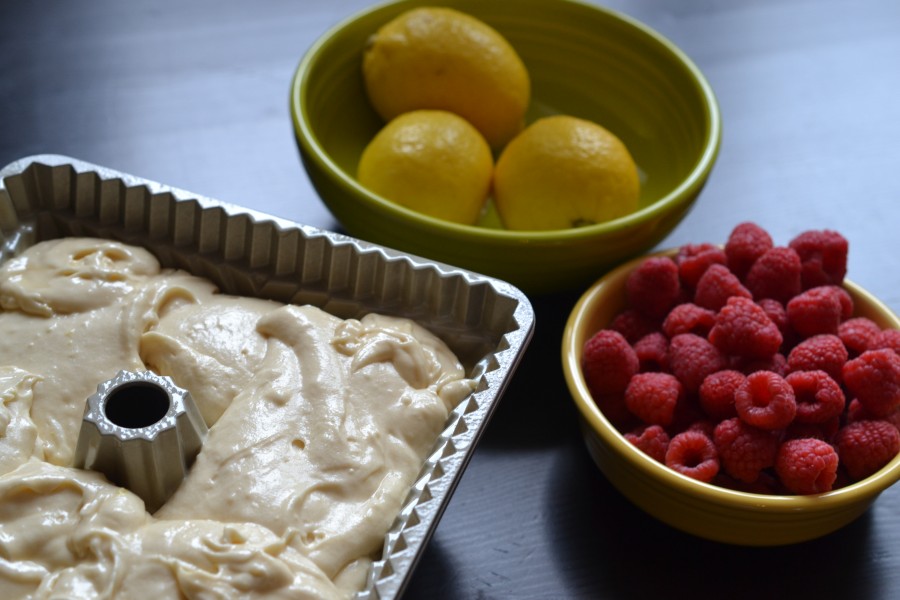 Boldly tapping the pan on the table helps release some of the air bubbles and settles the surface of the cake (which will be the base for serving).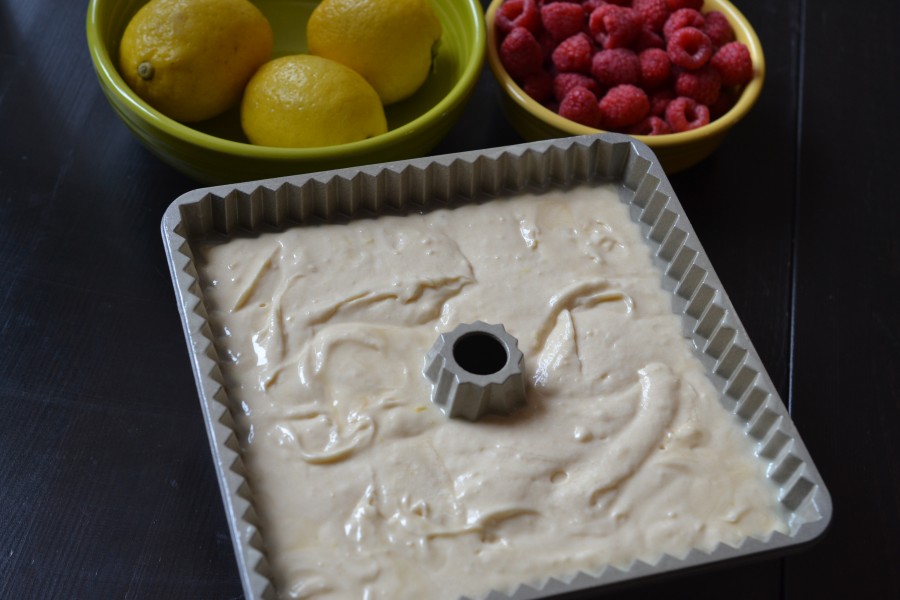 That pan looks too full!  However, it all works out perfectly.
A baker couldn't ask for a better release from a cake pan than this!  I'm always so impressed in this very moment – the cake is thoroughly done and the pan didn't hold onto any of it!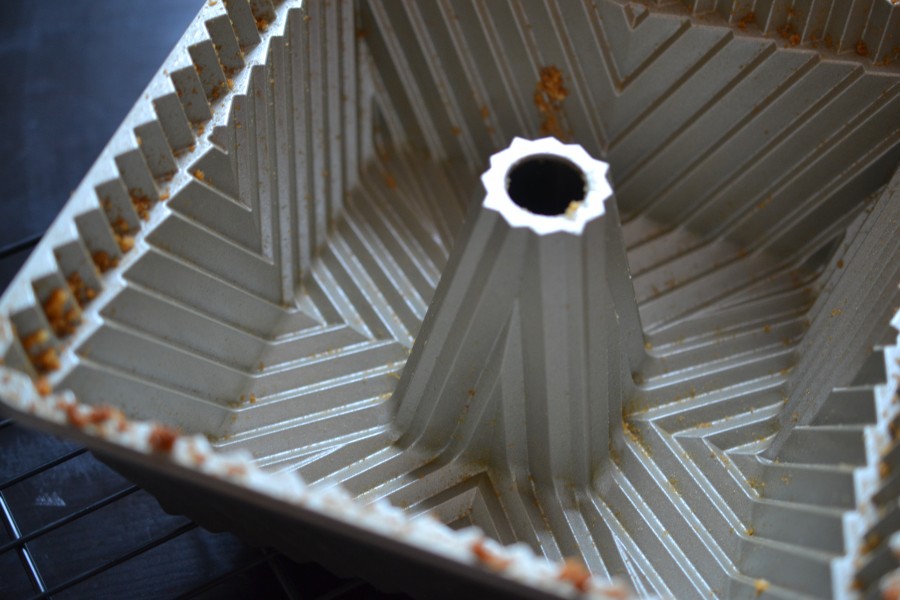 That cake is gorgeous and I didn't do anything except follow the recipe and set the timer.
It's a good idea to let the cake cool 10-15 minutes before adding a glaze.
Going back to "too much batter in the pan" … the rise of the cake works perfectly with my Homer Laughlin Fiesta Dinnerware Square Handled Serving Tray.  Seriously, the baked Square Bundt fits perfectly on the Square Tray.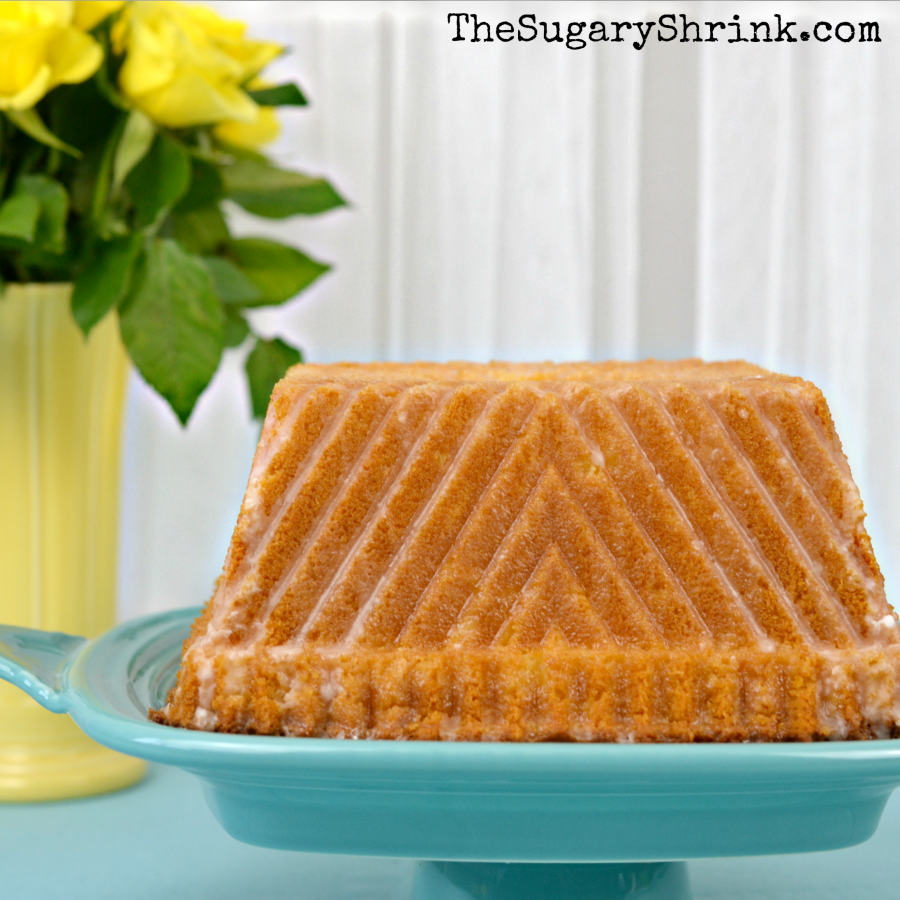 I adore the simplicity of the glazed Bundt cake on a serving tray..
… or we can add fresh raspberries and slice it.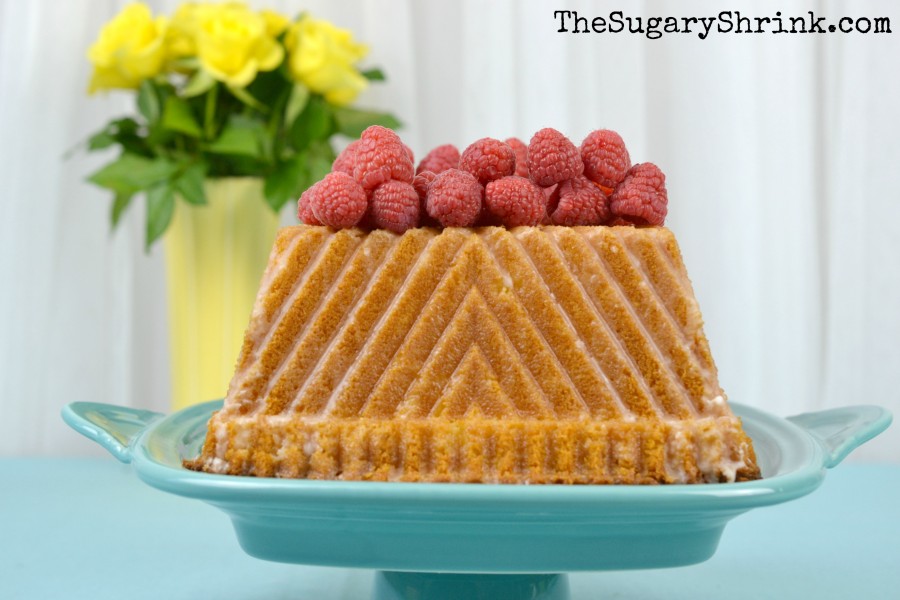 Time to phone a friend and fire up the coffee pot!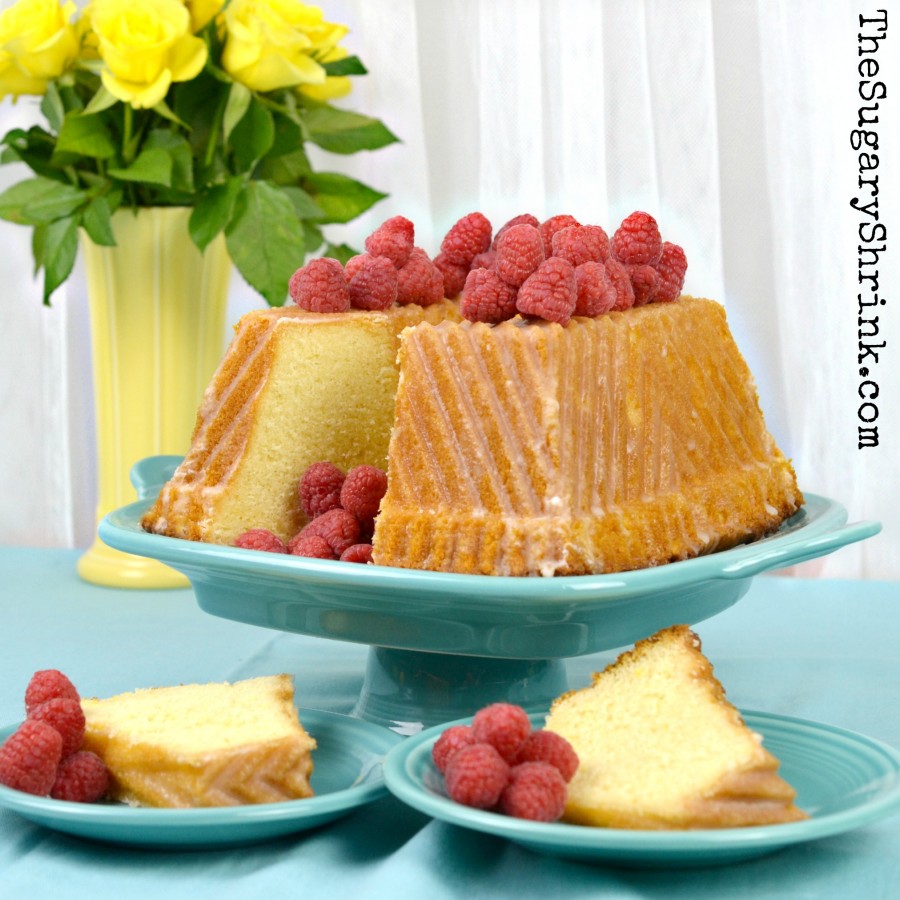 Summer isn't complete without a Lemon Cake plus an evening with friends (or maybe many Lemon Cakes).
Sometimes, the best moments are found in the simple and delightful events of daily life.
I'm bonkers about my life partner husband.
I'm crazy about our people and the people they bring.
And I'm sober… which makes all the other wacky stuff in my life possible.