A Golden Anniversary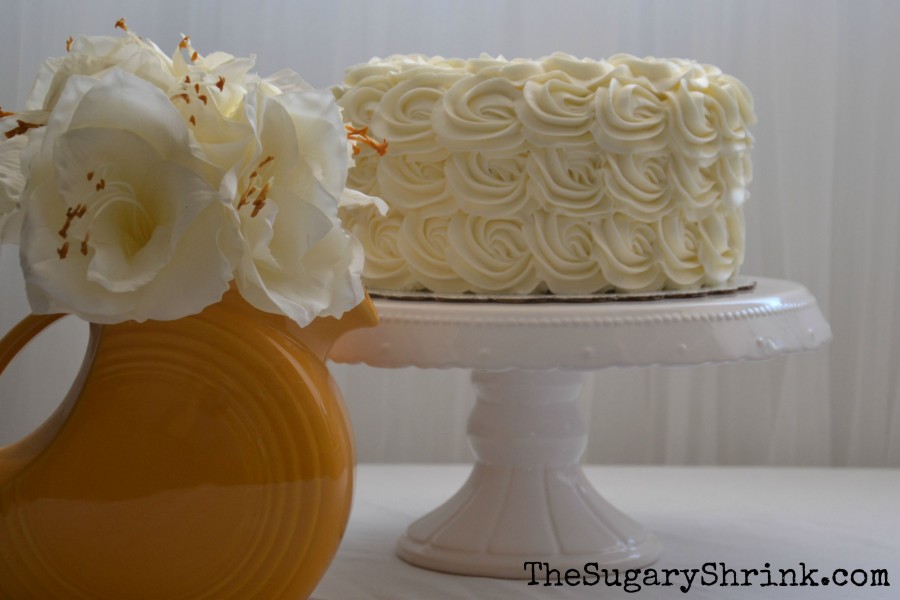 Triple-layer Chocolate Cake, Vanilla Buttercream Filling and Frosting, Gold Sprinkles
A call came in for a cake needed at a Golden Anniversary celebration.  Now, a milestone such as this requires a grand cake made with the finest ingredients and great planning.
I didn't have the time necessary for the planning and it was a very small, very intimate party.  Ok, so a tiered cake wouldn't be necessary.
And, I still wanted to make it pretty and celebratory.  This is the cake I prepared for a wonderfully sweet couple.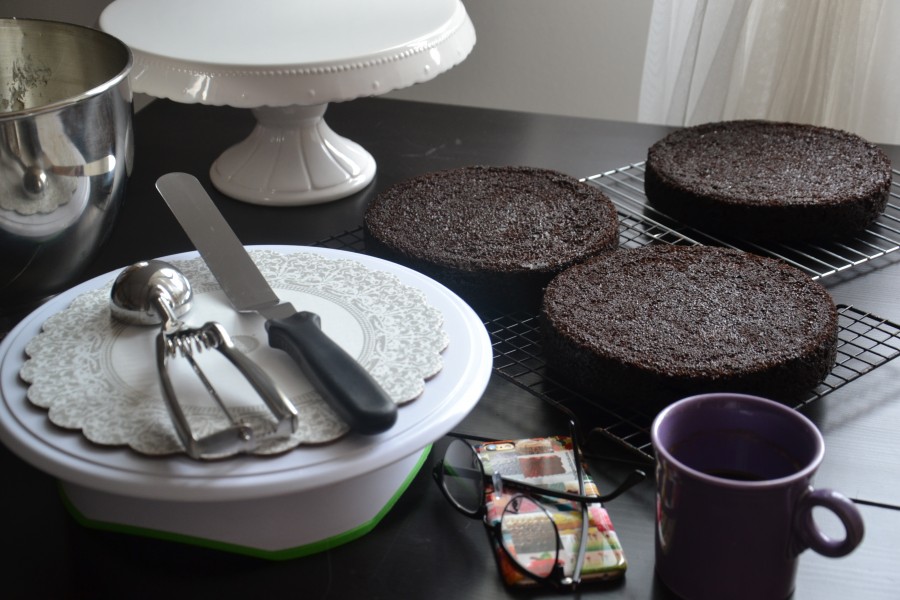 I continue to work on baking consistent layers and building a cake that is level and layered evenly.
It doesn't matter what size scoop is used, just as long as the number of scoops is consistent between layers.
While the filling is more stiff, I whip in whole milk to the buttercream to make it more thin for the crumb coat.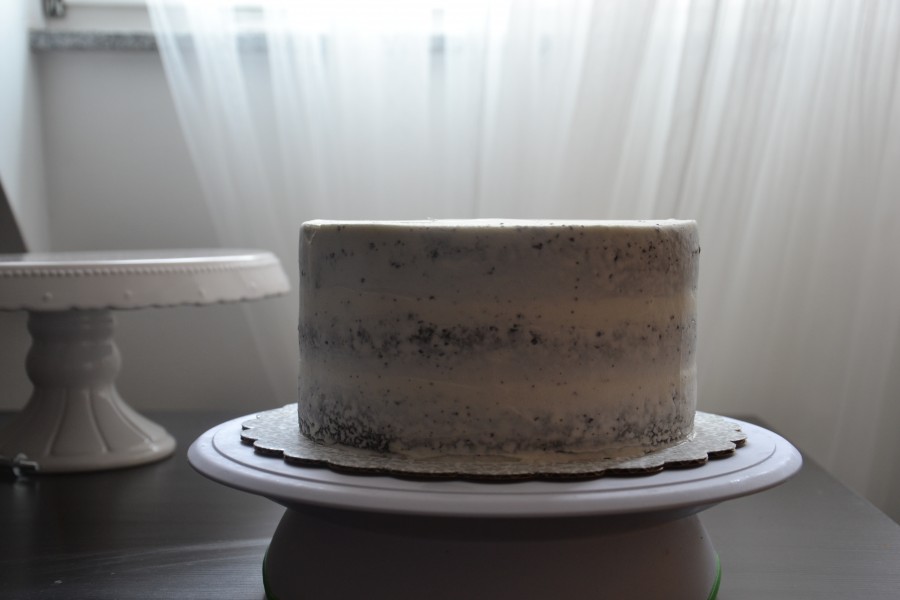 I love the level top and vertical side.  A sturdy cake as this stage will almost assuredly finish as a sturdy cake.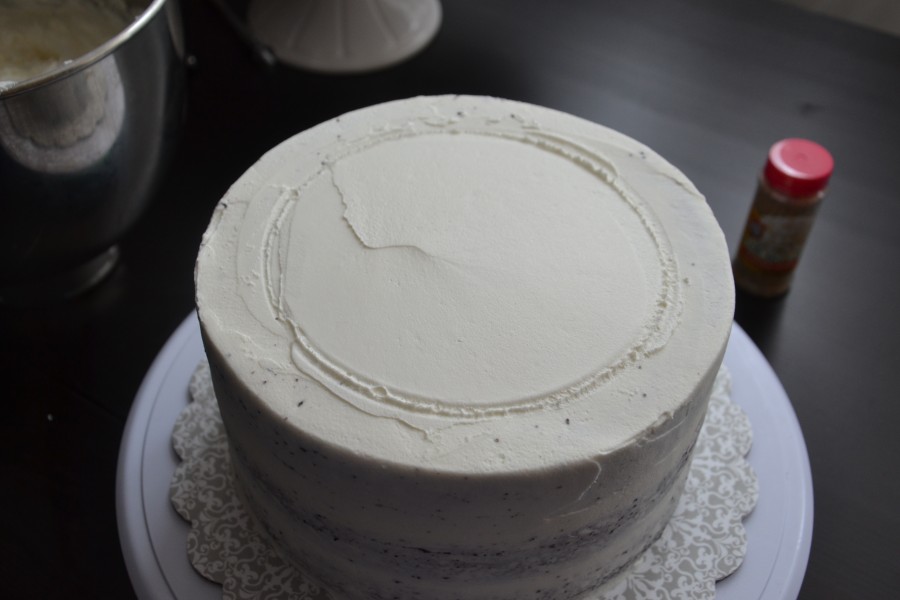 I needed a circle of gold sparkles on the top of the cake… I placed a bowl in the buttercream and had a circle in place.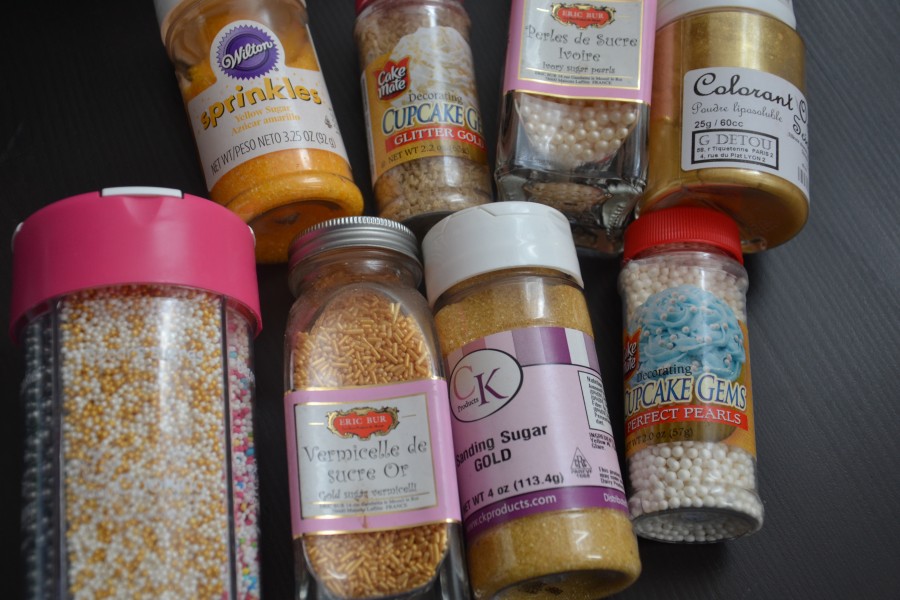 I gathered all the gold items I had on hand and began with the gold dust from G. Detou – it's designed to be brushed onto macarons.
After I applied a bit more gold powder, the layering of gold bits and white baubles began.. until it sparkled.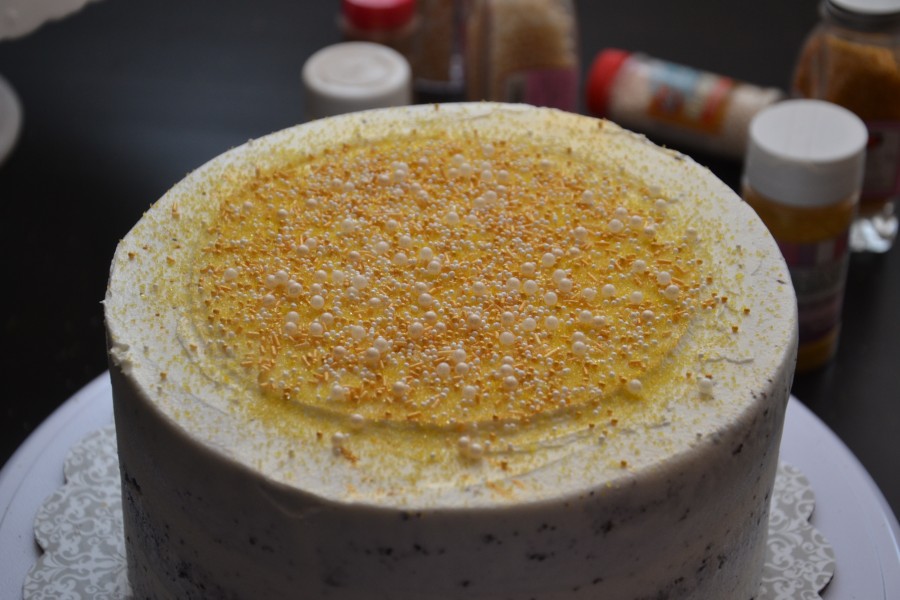 With this component finished, it was time to work the sides of the cake with buttercream roses.  Usually, I complete the top of the cake with roses, but, I had in mind a slight variation with just one ring of roses along the top edge.
Finally, the cake.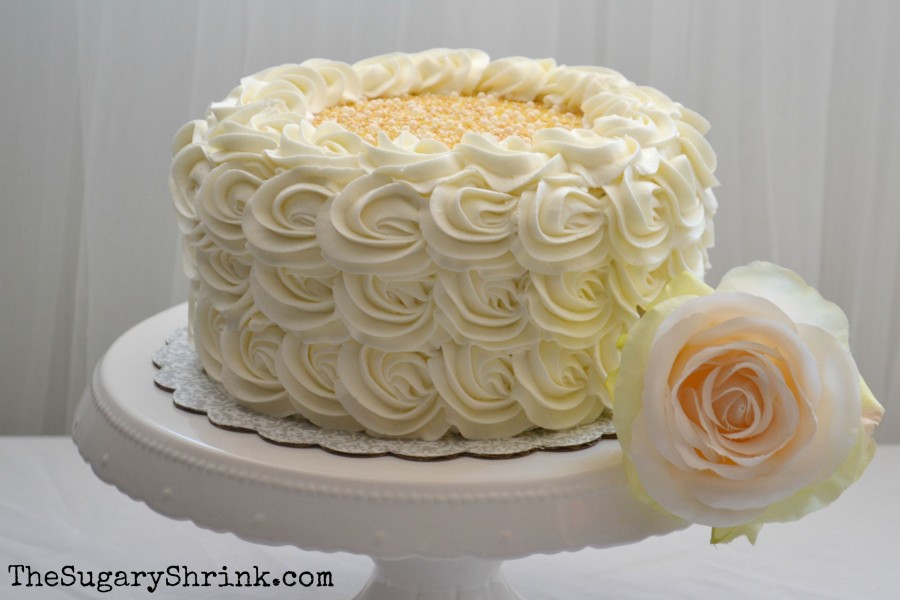 This was such a sweet cake – the design was both fun and romantic and respectful.
When I asked the lucky couple how they lasted 50 years, I heard a series of answers.  But when I asked the question again in a different way.. their response is the same answer I have with my life partner today… "we just love each other like crazy."
Yes.  I know that feeling too.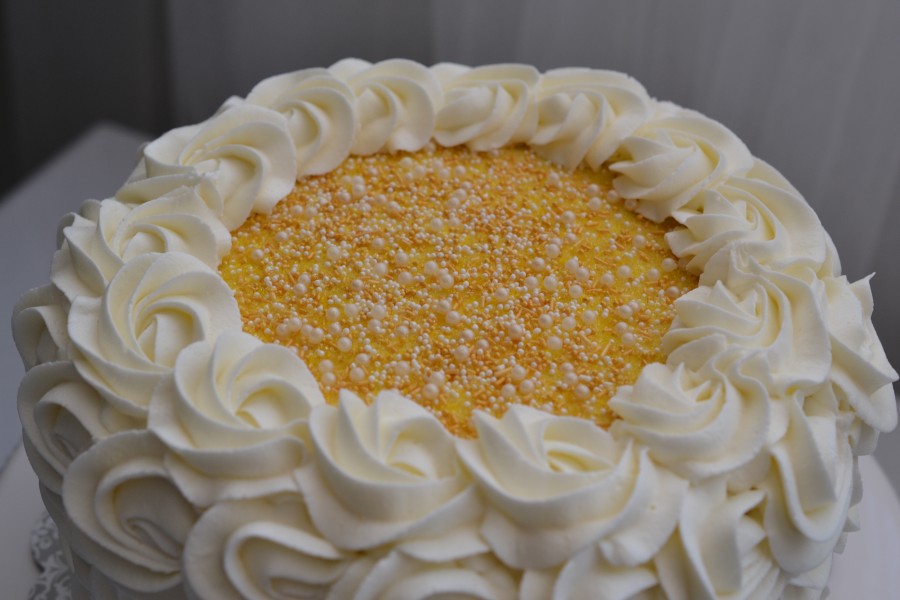 Here's to celebrating what we enjoy today… and maybe one day celebrating 50 years.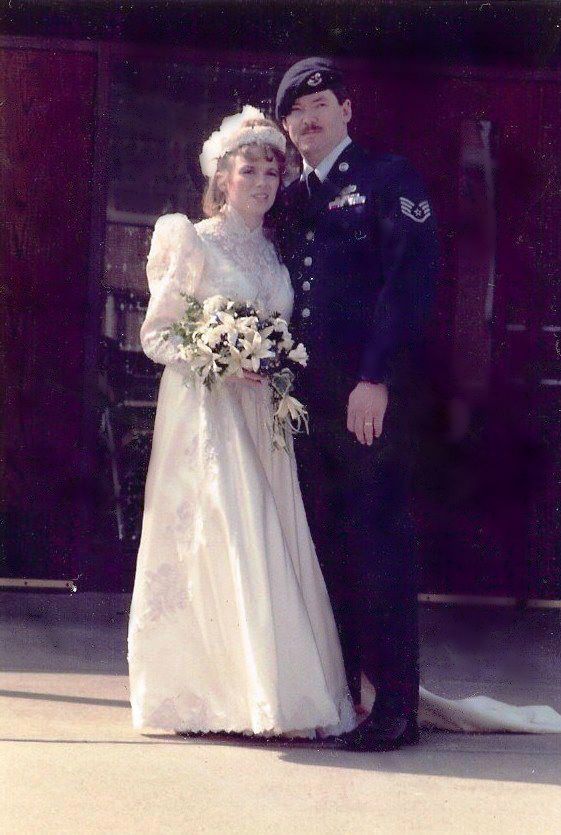 I so rocked this Princess Diana inspired dress.  Those sleeves!
Best decision I ever made in my life came in 1987.
The second-best decision I ever made came in 1997, welcome sobriety.