Oreo Chocolate Layer Cake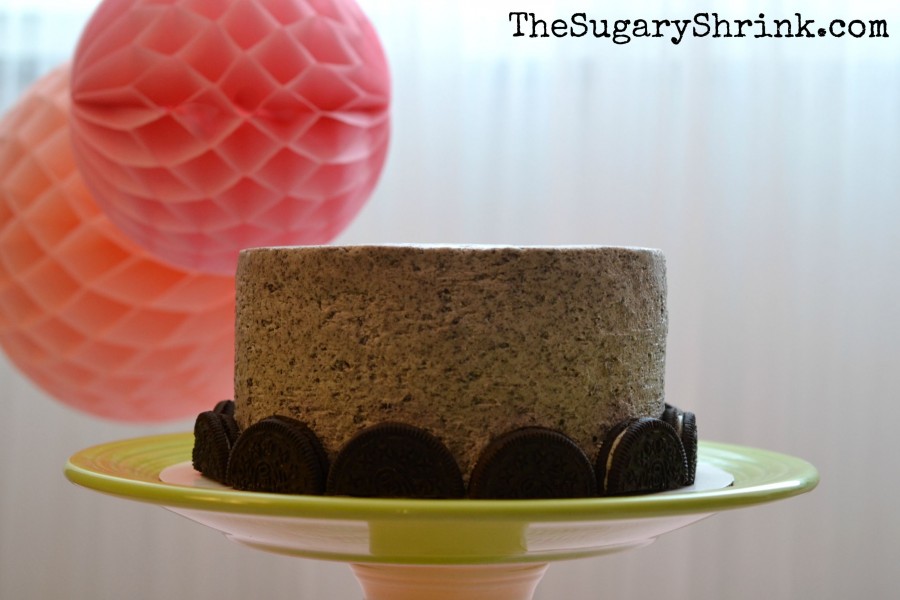 Four-layer Chocolate Cake, Vanilla Bean Buttercream Filling, Oreo Cookie Buttercream Frosting, and a Garnish of Oreo Cookies
This cake tastes as good as it sounds and if you know somebody who is over-the-top crazy for Oreos.. this is the birthday cake for them!
I had two Chocolate Layer Cake rounds and wasn't feeling very inspired.  Sometimes it is the case that I simply start building and decorating without a final design in mind.  That's what happened this time.
Vanilla Bean Buttercream was as good a place as any to begin.  See the flecks of vanilla?  My rule of thumb… one vanilla pod per stick of butter when making Vanilla Bean American Buttercream.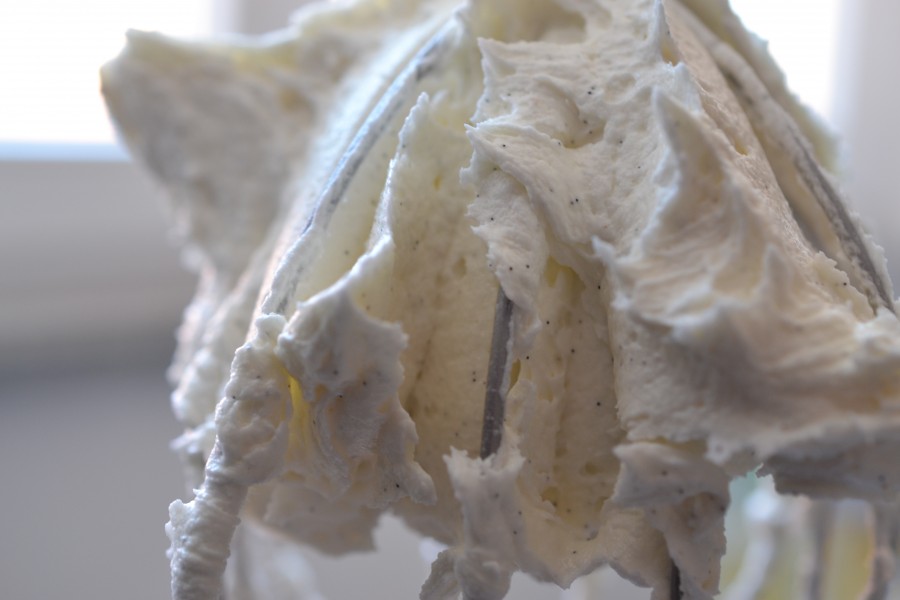 Splitting each round in two was more about practice than anything else – I've been working on creating even layers and need practice.  With the filling ready to go, I used my Wilton Cakes Cake Leveler to divide the rounds in half.
Usually, I'll add two ice cream scoops of buttercream between the layers, however, with four layers, the cake would become too tall and unruly as well as out of proportion.
As the building process continued, I still wasn't sure where it was going.
Then, the cake revealed itself.  With the layers split, there was quite a bit of crumbs and as the buttercream began mixing it up… it looked like Oreos.
Instead of trying to hide the dark chocolate crumbly bits, it was time to embrace them like a magnificent hairdo with an unruly cowlick.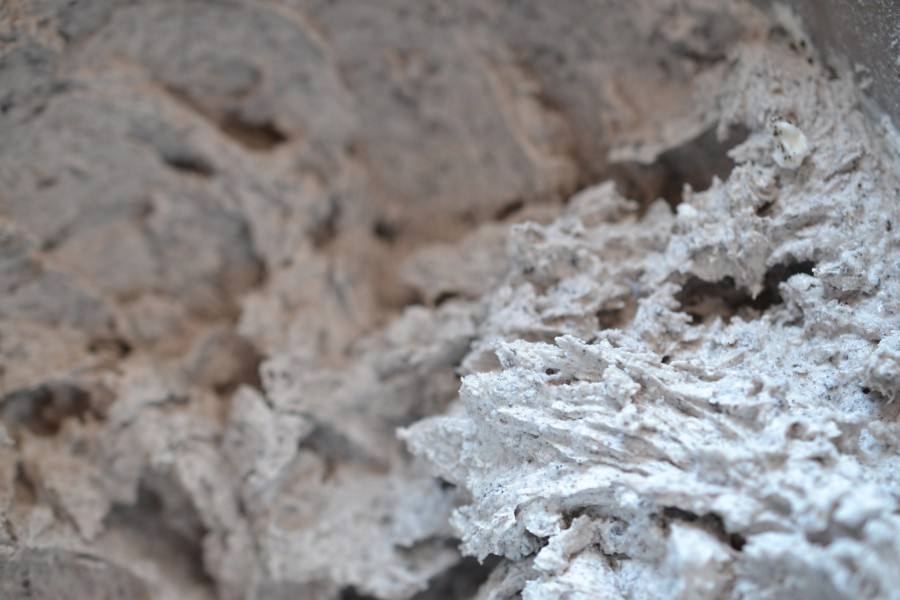 The cake told me in which direction to go…and it turned out well.
Going with the flow isn't always the easy thing for me, but I'm getting better at it.  Control is an illusion and sometimes that makes me mad!  And then I get to have a good laugh at myself.
My life partner and I are in an incredible season together… our people and sobriety make everything worthwhile.
And then there's cake…on Chartreuse Fiesta Dinnerware.