April: A Review of Cupcakes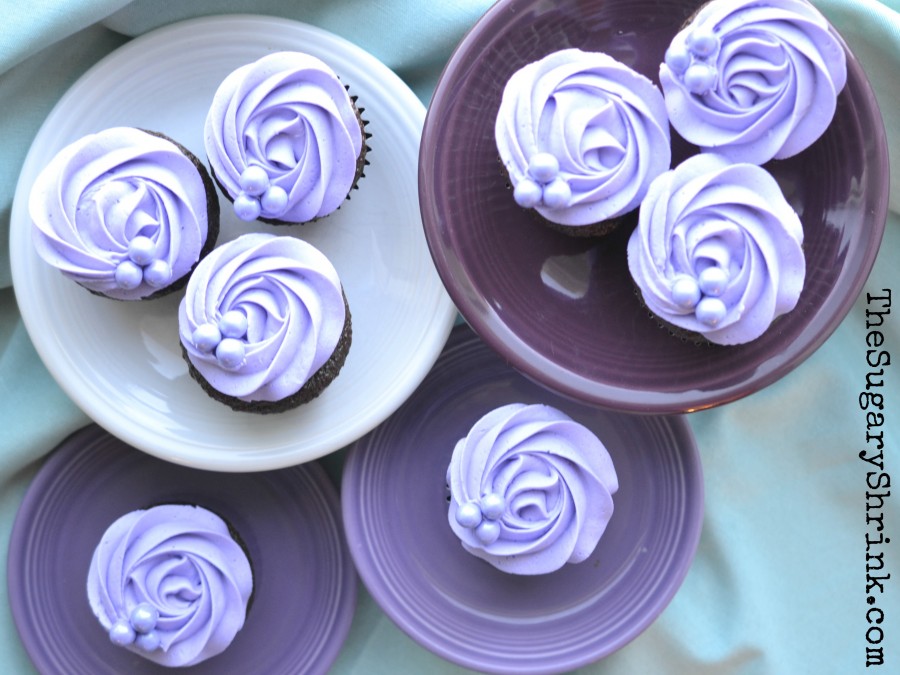 Chocolate Cupcakes with tinted Vanilla Buttercream and Chocolate Candy Sixlets
We're celebrating April's Cupcakes… not quite enough to be a blog post on their own, but collectively the sum of the parts is pretty delicious.
I did some traveling to the States in April and a few of these beauties were baked on the road – which always makes me nervous.  Alas, it's only a cupcake.  Or a cake…  That I really want to taste yummy and look fantastic.  See?  I still can't seem to let go of the results. #workingonit
At the beginning of the month I was home in Heidelberg and had fun decorating these bits of scrumptiousness.  Chocolate Cupcakes with Oreo Buttercream, Orea Dust, and a whole Oreo sitting on top.  These went fast!
Side note: When a whole cookie is perched on a liberal mountain of buttercream, the cookie becomes a scoop for the frosting before the cupcake is enjoyed.  It's definitely a two-for-one dessert.
That same week, I baked some Red Velvet Cupcakes with Cream Cheese Frosting.  I'm not 100% happy with my RV recipe, so I'm still making small adjustments.  Thing is… they are yummy and look great.  And, not every single cake bakes predictably.
Here's a Vanilla Cupcake with Raspberry Buttercream and a Fresh Raspberry topper.  Don't like raspberries? Consider blackberries.  Use fresh berry puree to add flavor and color to the buttercream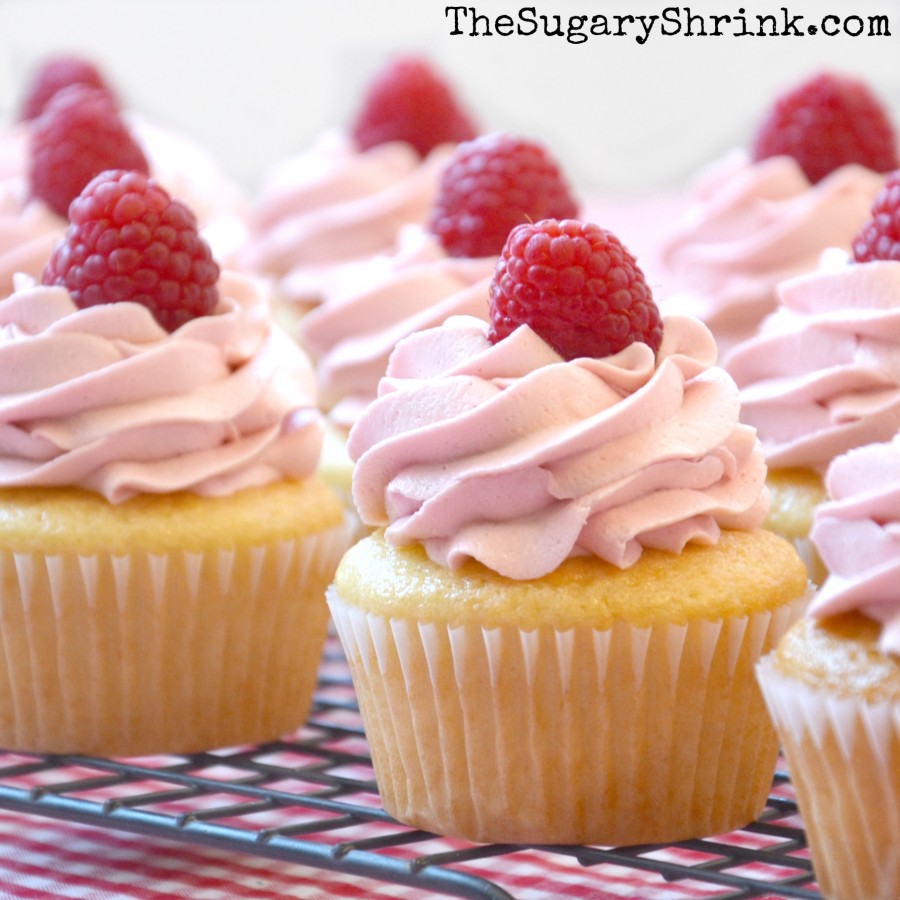 Celebrating the Life of Bees, I baked a Honey Spice Bee Hive Cake – take a closer look here.  I was really happy with the results and loved the recipe.  With a bit of left over batter from a previous chocolate cake project, I was able to make a few cupcakes.  Now I opted to decorate them with Marzipan flowers to coordinate with the cake.
One of my tip-top favorites from this Spring… a Vanilla Vanilla cupcake that also coordinated with a cake presentation, blogged here.  I'm totally in love with these icey blue and pink colors!
And finally a simple little Vanilla Cupcake with Vanilla Buttercream and a fresh Strawberry.  It just doesn't get any more simple or more delicious than this classic combination.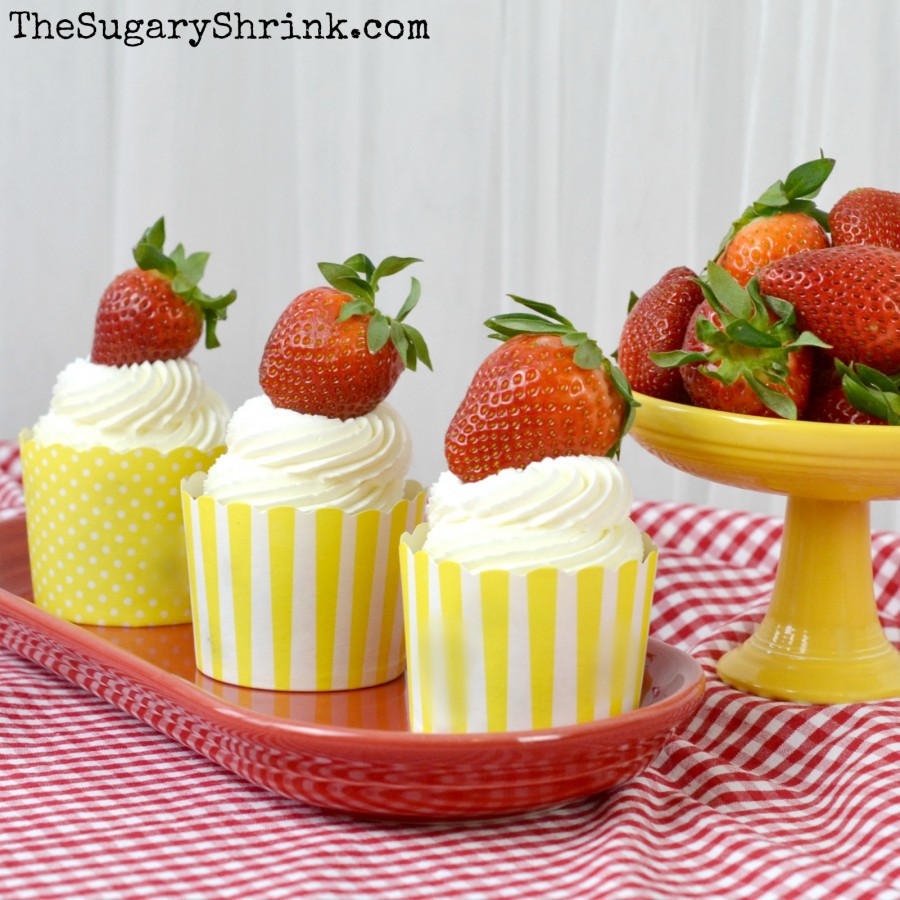 I love looking at my snapshots of cupcakes, it helps me avoid getting into a rut in which every cupcake looks just like the last one.
I'm crazy grateful for my life partner, our people, and continuous sobriety.