Hummingbird Daisy Cake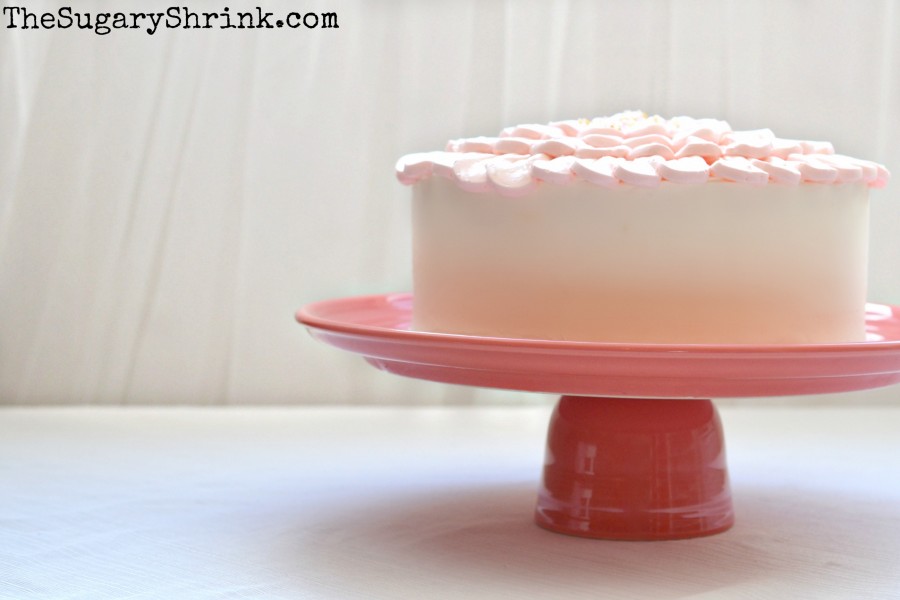 Double-layer Hummingbird Cake, Cream Cheese Filling, and Swiss Meringue Buttercream Frosting
Oh the deliciousness that is the Hummingbird Layer Cake.  I've said it before – pineapple, banana, and cinnamon are just too yummy together.  This cake is rather new to the American palette having been introduced in the late 1970s.  But, it didn't take long to become a favorite.
I usually prepare this cake with three layers, but I was also baking a few Nordicware cakelets.
Hummingbird Layer Cake tastes like… a warm hug.  A beautiful mountain.  A bubbly stream.
Pulling together the ingredients is a good first step.  I didn't have crushed pineapple, so I chopped pineapple bits until they looked crushed!
I like to add pecans – the rich sweetness anchors the flavors together.  If you don't like pecans, consider walnuts.  Don't like walnuts?  No big deal, nuts aren't required.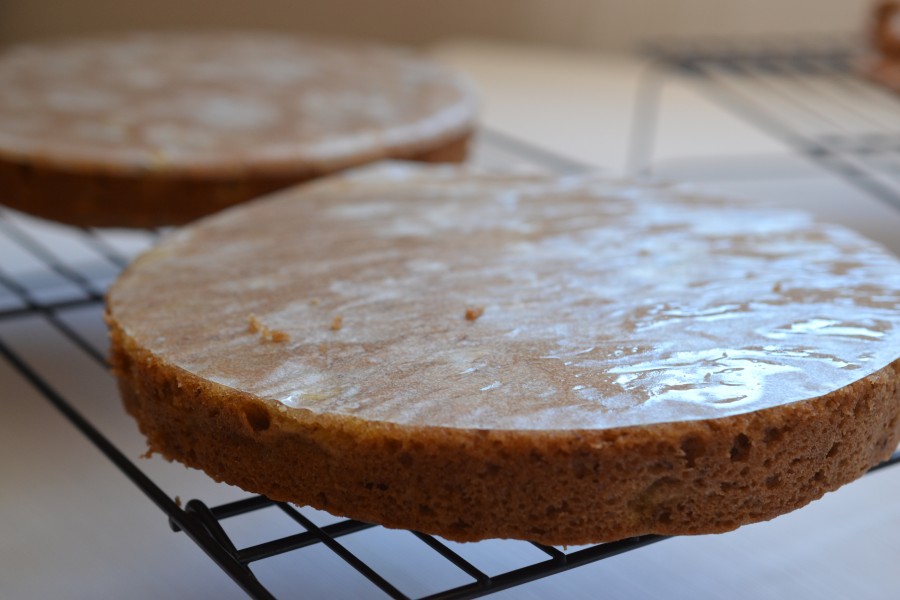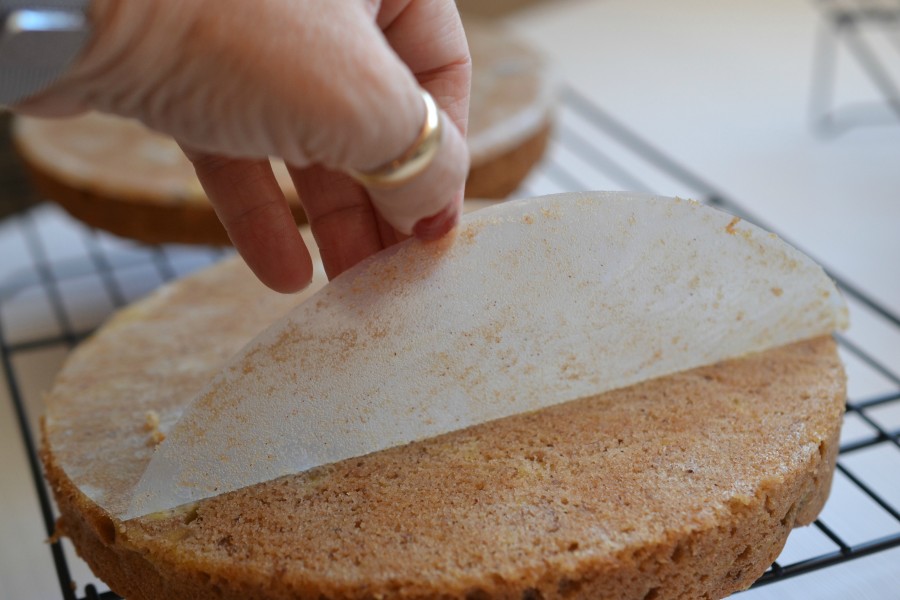 While the cake cooled, I whipped up a bit of cream cheese, butter, vanilla, and powdered sugar for the filling… it's the classic filling and frosting and has never disappointed me.  After the cake was filled, I popped it into the cake fridge to firm up.
While cream cheese is the classic pairing with Hummingbird Cake, I wanted to try something new by adding the Swiss Meringue Buttercream (which tastes like puffy clouds of amazingness).
Start with eggs whites and sugar over steaming water.  Whisk until the sugar is melted.
Since I routinely use my metal stand mixer bowl over the steaming water on the stove, I simply place the bowl in the mixer when ready.  Whisk in butter and vanilla until all ingredients are added and the bowl is cooled bottom to top.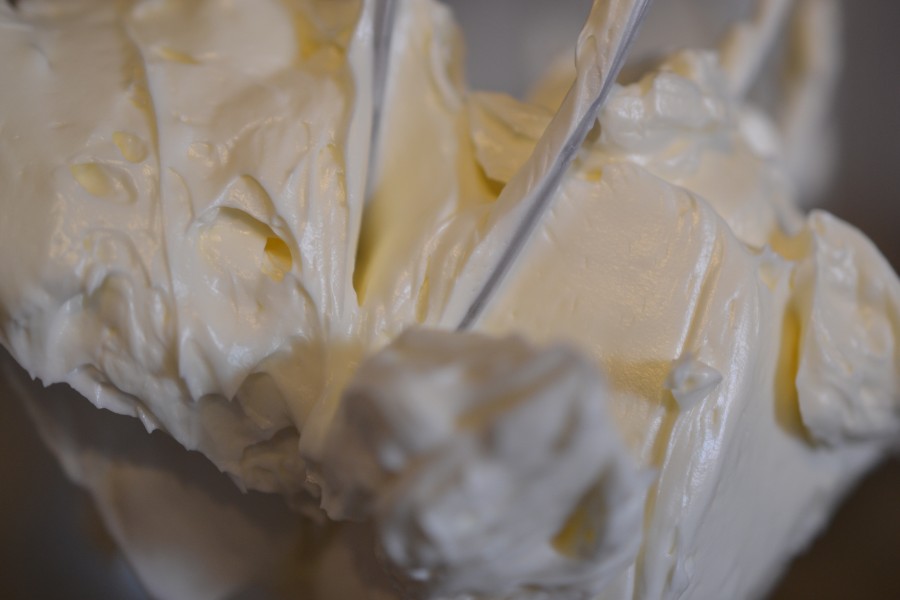 If the buttercream appears to break … keep going!  It'll come back together.
Crumb coat first, then frost.
I've long admired the skill of many professional bakers who routinely produce cakes with an amazing Gerber Daisy buttercream design.  I've tried it small scale on cupcakes, but this was my first attempt on an 8″ round layer cake.  Piping tip: Sweetly Does It #128.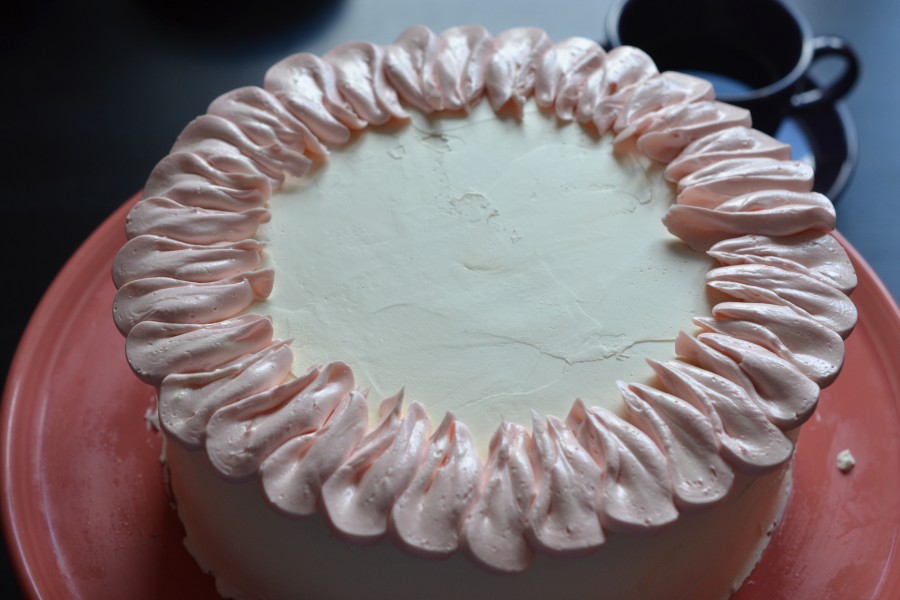 For trying something new, I was really happy with the results.  I'm looking forward to improving and adding an ombre of color and a more uniform petal size.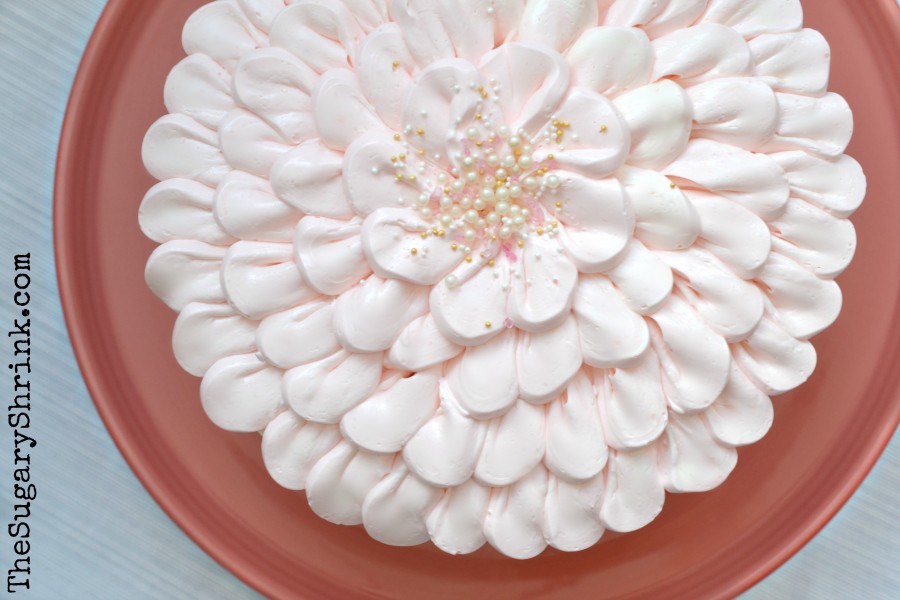 The center is a combination of sugar pearls, sugar crystals, and little nonpareils.
I love the look of two or three even layers… there's a beauty in the symmetry.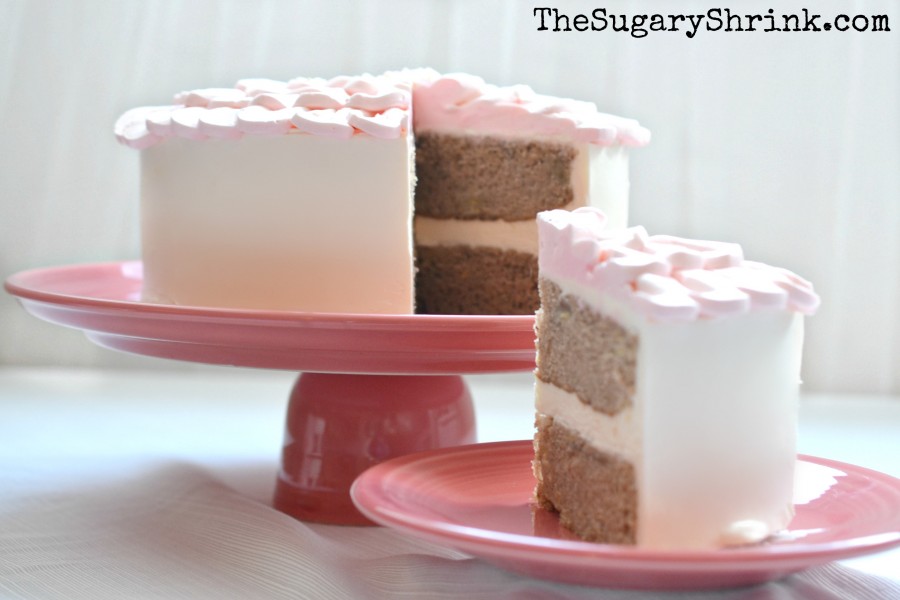 I'm got lucky regarding life partner husbands.
We got lucky with our people and the people they bring.
And sobriety.
The batter from the third layer of my typical Hummingbird Layer Cake…
Hummingbird with Cream Cheese drizzle, made with the Nordicware Autumn Cakelet Pan.