Lemon Summer, Winter Frost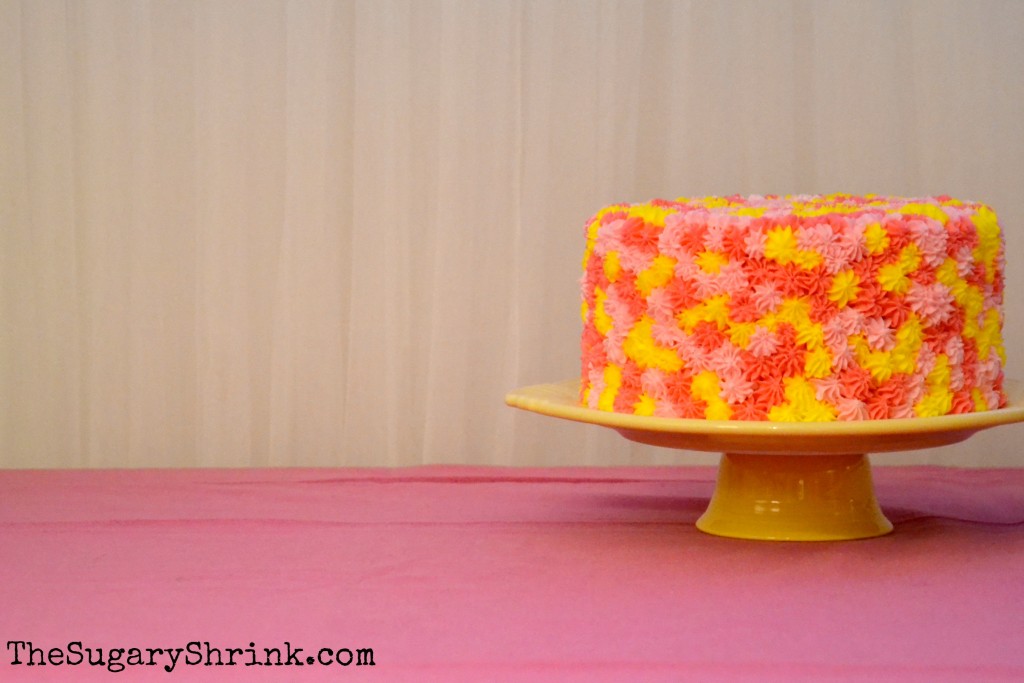 Triple-layer Lemon Cake, Pink Lemonade Filling with Tinted Lemon Buttercream Starbursts
The sunshine of lemon in the dark days of winter can be a terrific shot in the arm – I know it is for me, anyway!  This Lemon Cake has a wonderful texture and a luscious lemony flavor.
I tinted the Lemon Buttercream with pink gel and added just a tiny drop or two of Strawberry extract, which gives it a super pink lemonade flavor.
I really love this starburst design.  When using this technique earlier on this cake, I worked with four colors, but I think it works wonderfully here with three colors and surely five colors wouldn't be too many.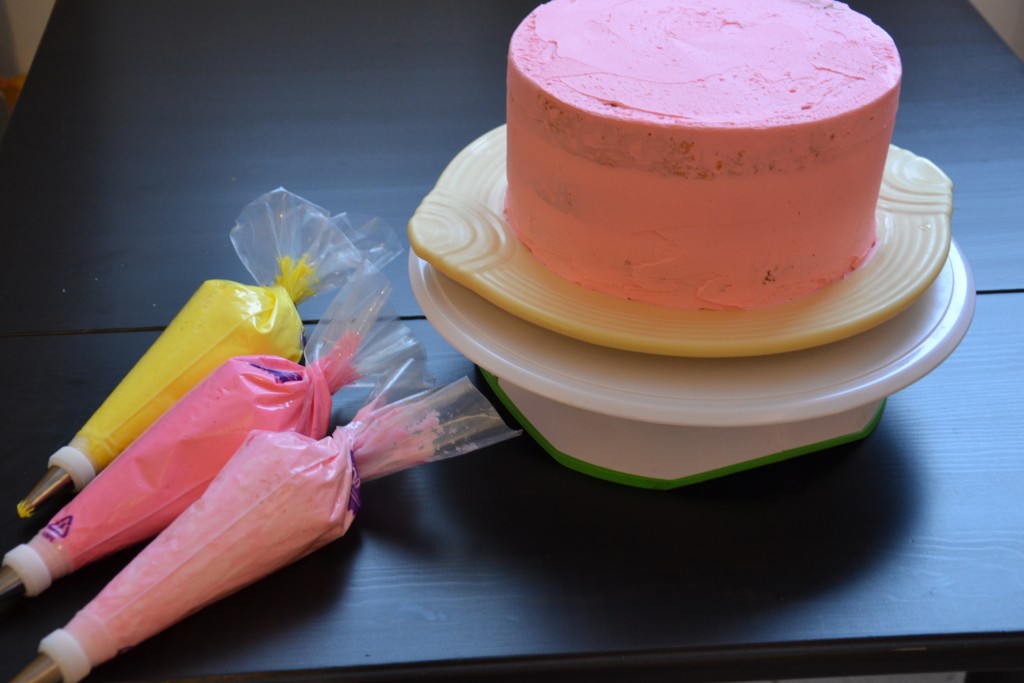 Oh yeah.  I love this look.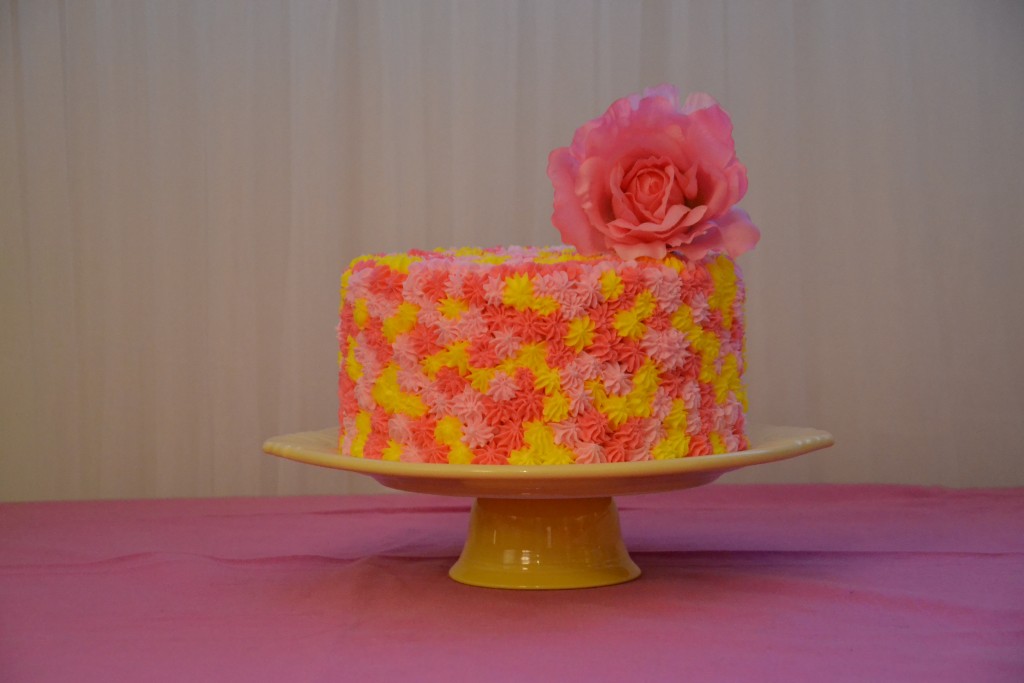 And the cupcake cousin is allowed to be just a little bit different.
Lemon with a fresh strawberry and lemon with a fun little strawberry Pocky stick.
I was exploring different looks for this cake.
Same cake and mixing it up with my Fiesta.  "How do I stage this cake?"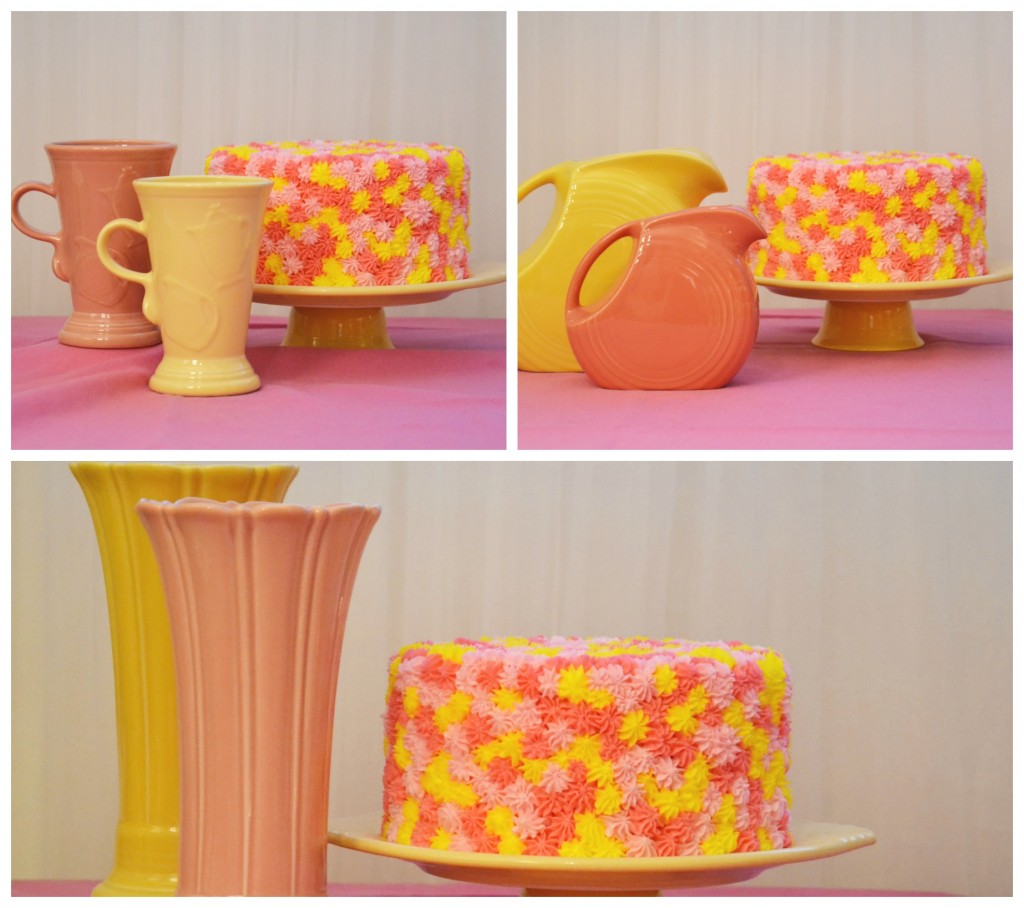 What a beautiful slice of even layers.
This was a fun cake to share with my people.  And my partner.