Vintage Ad: Confetti Cake!

Double-layer Chocolate Cake, Vanilla Buttercream, and M&Ms
Be still my heart… I love this Confetti Cake!  There is so much about this Crisco vintage ad that leaves me with giggles and appreciation.
The artist so perfectly captures my Sound-of-Music twirl of tossing confetti sprinkles about the kitchen.  Seriously, this is so.on.point.  And that dress! It's simply brilliant.  The look is complete with the half apron and matching red pumps.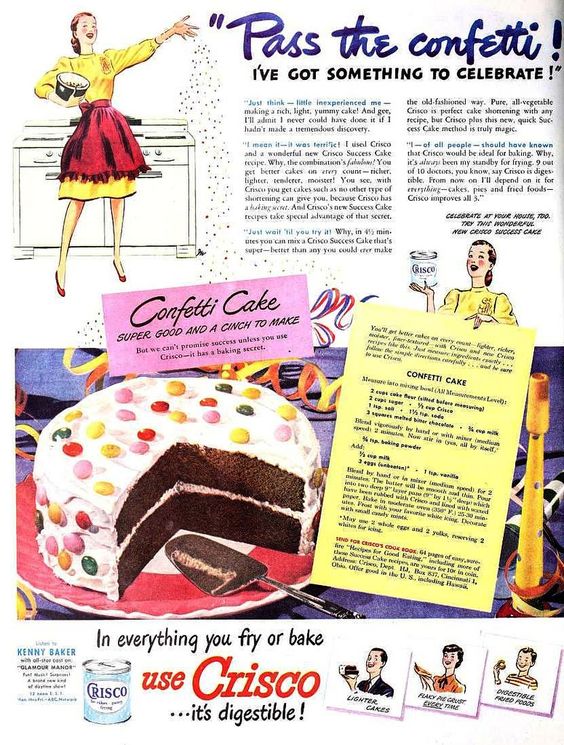 Here's the thing… the cake looks fantastic and seems very approachable for many home bakers.  It's a double-layer Chocolate Cake with Vanilla Frosting – that's a classic.  Add candies.
So that's what I did.
The simplicity of this cake hides its deliciousness.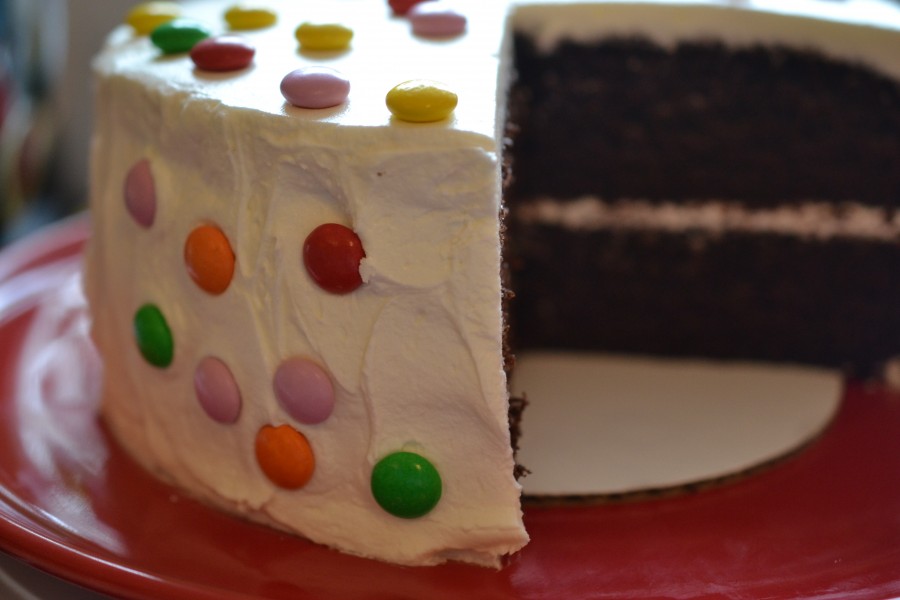 I was careful to study the advertisement for the placement of the candies; it's not perfect but I put forth my best effort.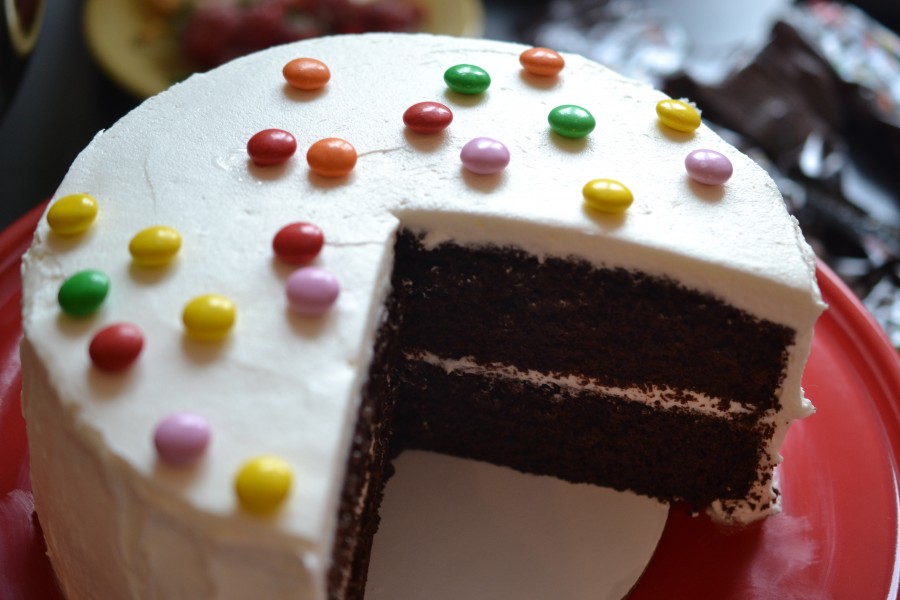 I absolutely adore my Homer Laughlin Fiesta Dinnerware Cake Tray in Scarlet… but the image showed a red plate with white center.  I placed a 6″ white cake round underneath the 8″ round cake before placing it on the 12″ tray.  It's a worthwhile hack.
These vintage ads resonate with me on some level and I don't know why, yet.
I was able to finesse this cake into working double-duty… a contemporary cake before executing the vintage ad.  I blogged it here.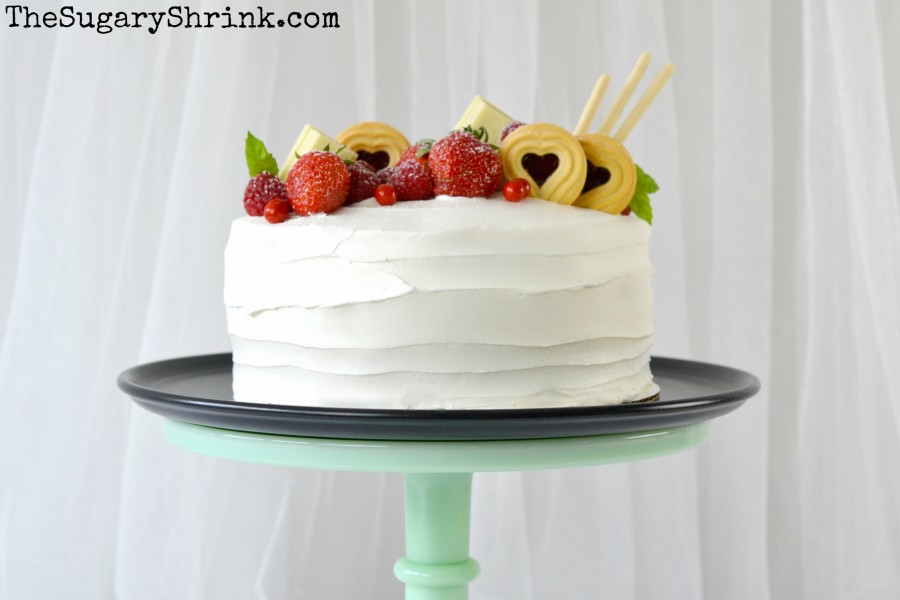 I'm crazy grateful for the love and unending support of my life partner husband.
I'm grateful for our people, the people they bring, and the goodness of their lives.
None of it happens without sobriety. I'm grateful for sponsorship.