LaCuisine Paris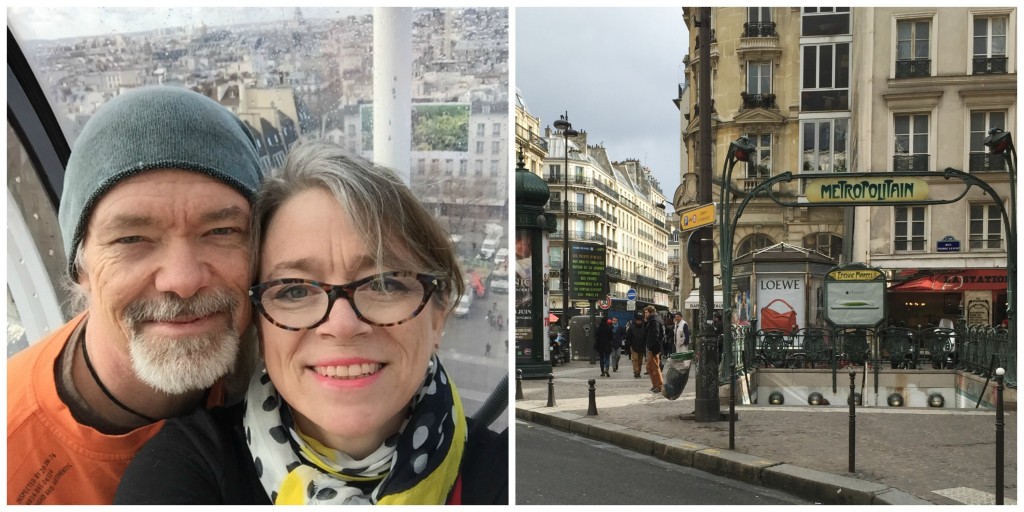 We needed a break last week… so off to Paris we went!
The long winter plus a head cold that lingered nearly pushed me over the edge.  I've continued you baking and posting almost everyday on Instagram – but my blog has taken a back seat.  However, I'm emerging from the dark and embracing the sunshine and budding Forsythia.
I've long wanted to tackle the French Macaron, but knew it was far too technical an endeavor to launch on my own (even with the help of a couple YouTube videos).  Planning our trip to Paris, I enrolled in my first baking class!  LaCuisine Paris is an engaging and approachable baking school for English speaking visitors in Paris.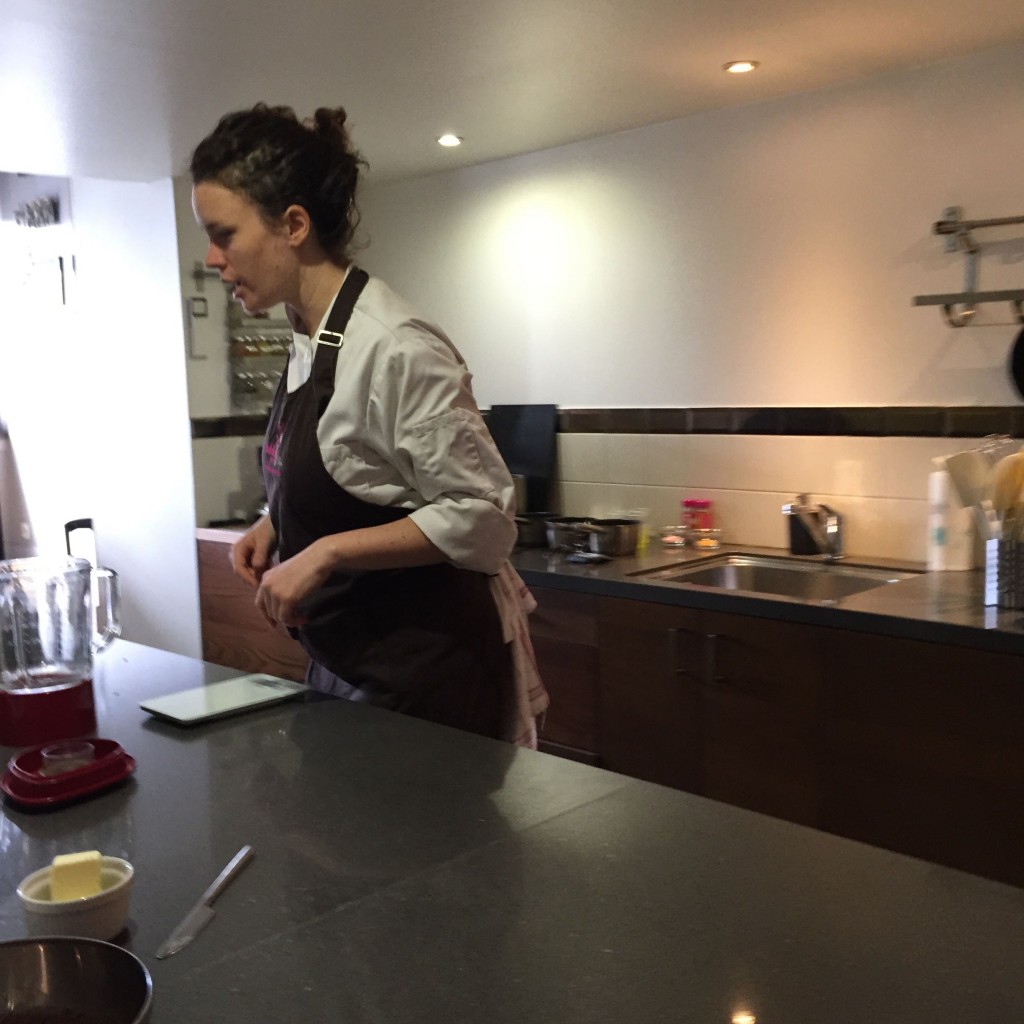 The morning class was three hours of an intensive introduction to French Macarons – which is to say there wasn't one moment of down time.  Chef Frances is a patient and professional instructor; she fielded all our questions while also keeping the class moving forward.
In a class of four students, we made four different fillings.  I learned a wonderful new buttercream recipe that is silky smooth and very doable for the home baker.  And, each class is designed to appeal to the home baker – using kitchen equipment that is available in most homes.  We didn't use any industrial-sized mixers or ovens.
In the afternoon, my life partner and I attended a baguette and fougasse baking class (fougasse is the French version of focaccia bread).  We learned how to make break dough, knead it, letting it rest, shaping, and scarring.  Again, the class moved quickly and Chef Eric kept us on point.
At the end of our class, the staff and students help me celebrate my guy's birthday.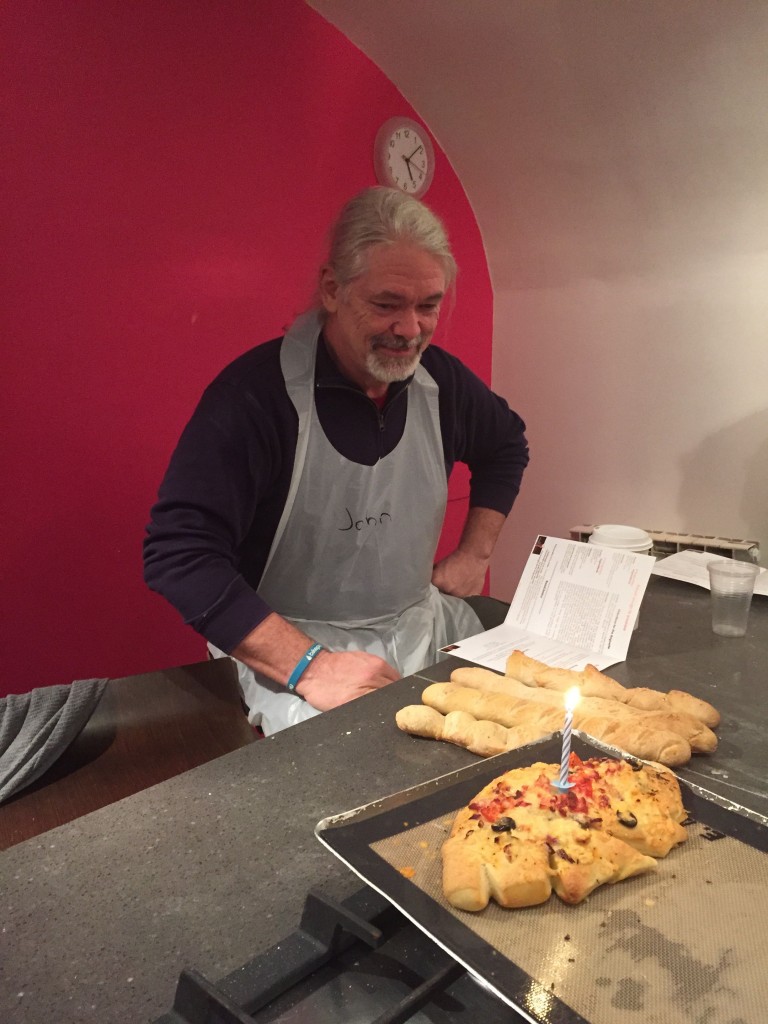 It was such a great day and now I'm armed with more skills to expand and flavors to develop.  I can't wait to improve!