Apples and Cinnamon and Caramel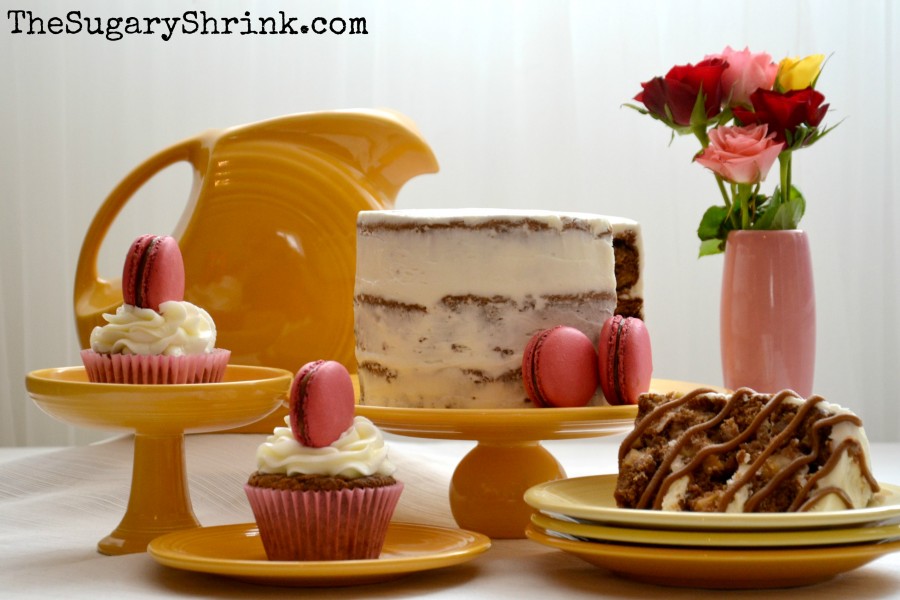 Triple-layer Apple Cinnamon Cake, Vanilla Buttercream & Caramel Filling, a light frosting of Vanilla Buttercream, and a garnish of Baked Apple & Caramel Macarons
Apple Cake!!  This is absolutely, hands down… comfort food in cake form wrapped in a delicious blanket of buttercream.  This cake is breakfast…and lunch…and snack time…
I used two large Granny Smith Apples and one large Pink Lady Apple.  The crunch and yumminess are readily apparent in the cake and the caramel sauce reminded me of a giant candy apple.  Next time I bake this cake, I'll be adding chopped pecans.  Sigh.  Just now thinking about, I'm already looking for a picnic that needs this beauty.
It is the case that when slicing this cake, it doesn't have the smooth texture of other layer cakes – that's simply due to the size of the ingredients.  The smaller the apple chunks, the more uniform the surface of the cake slice will be.
This is how the cake went together.
I really like the look of the crumb coat and decided to leave it right here.  The sweetness of the apples, caramel, and vanilla buttercream filling was just right – without additional frosting.
Originally I was interested in using this cake stand, but in the end – it just didn't work out.
My latest Fiesta hack… a vintage yellow luncheon plate sitting on top of an upended vintage yellow mustard jar (lid removed.  The bulb shape lends a wonderful design and the scale of plate to cake is just right.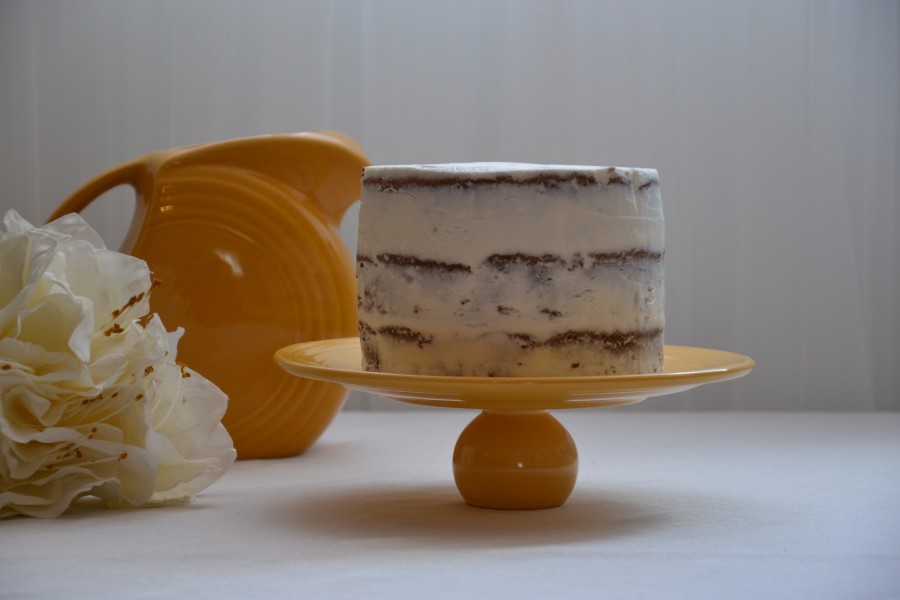 Now, what to do with the macarons.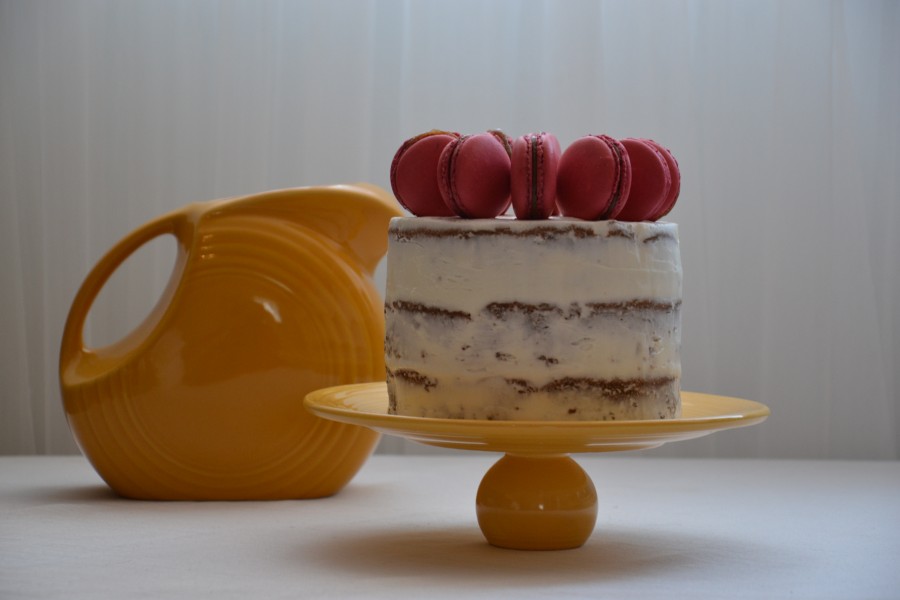 Normally, I'd be happy with this design – but I thought there was too much "weight" on the top.
Time to scale back.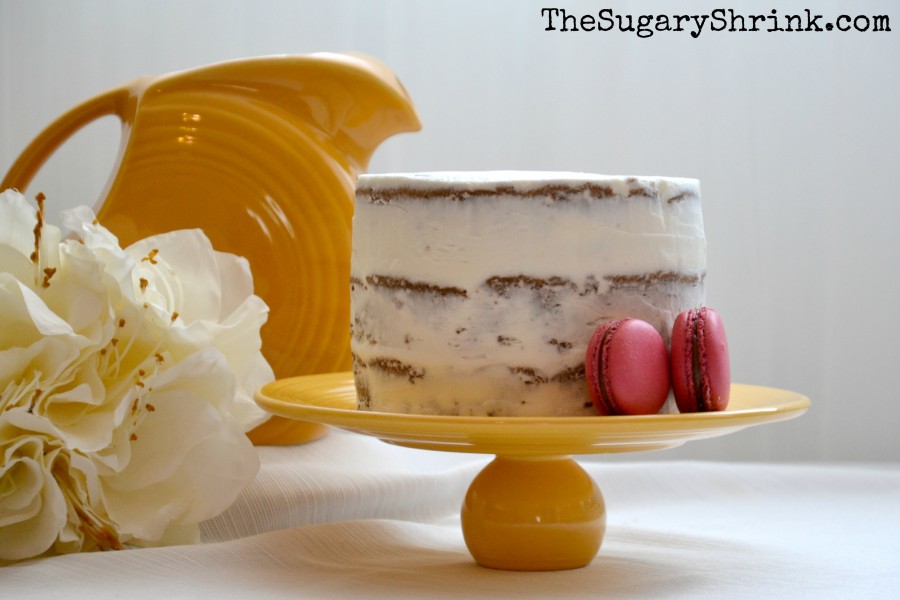 Speaking of macarons… I was hoping for more red, but wound up with a raspberry color.  Lots of room for improvement.
This is a ring of Baked Apple Filling.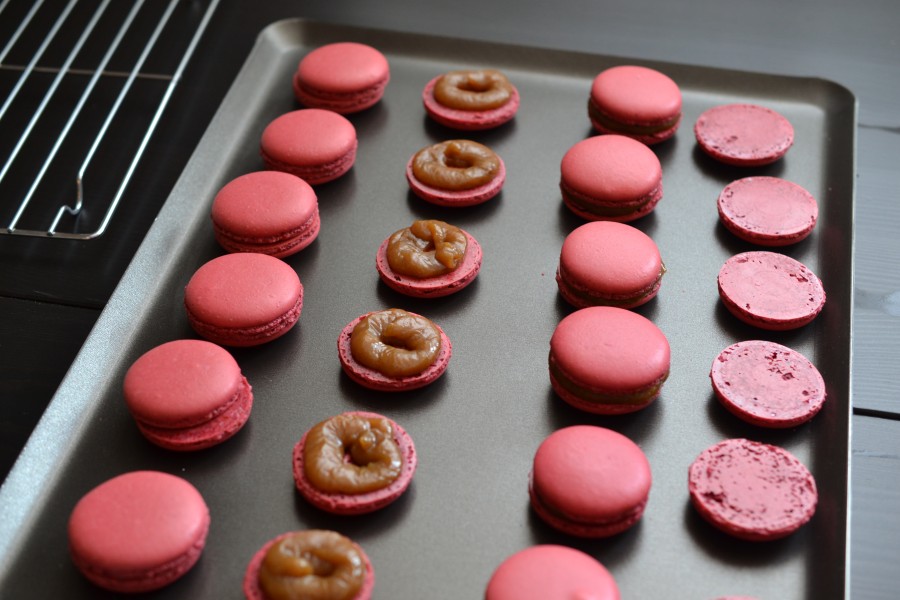 Then I piped in a center of Caramel Sauce.
I held back just a small amount of batter for a few cupcakes.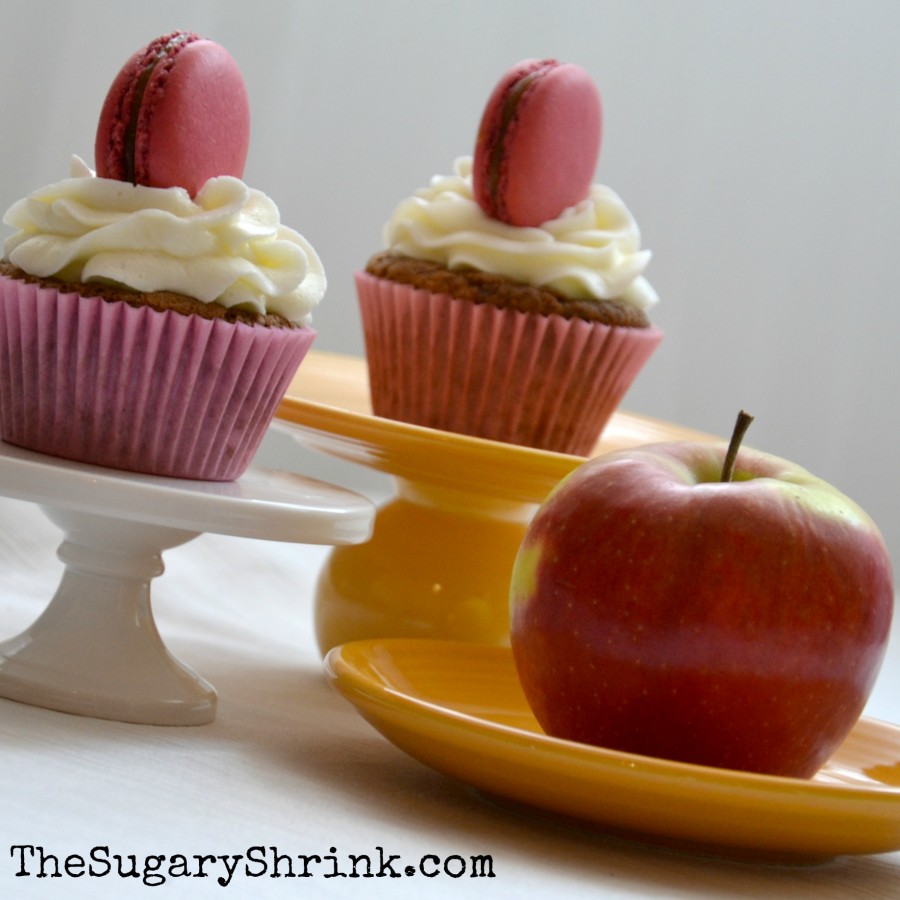 And finally a slice.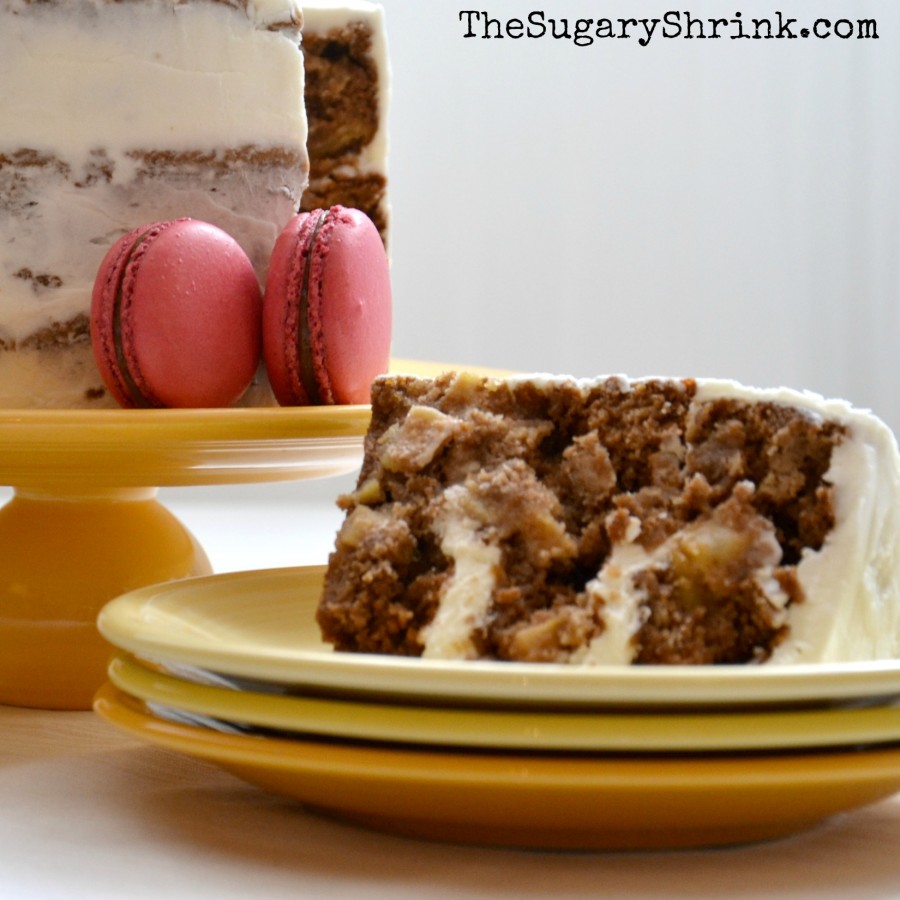 This was a great cake to bake and I really enjoyed working on the staging process.
My life partner loved this cake, which is good enough for me.