Classic Vanilla Cake with Chocolate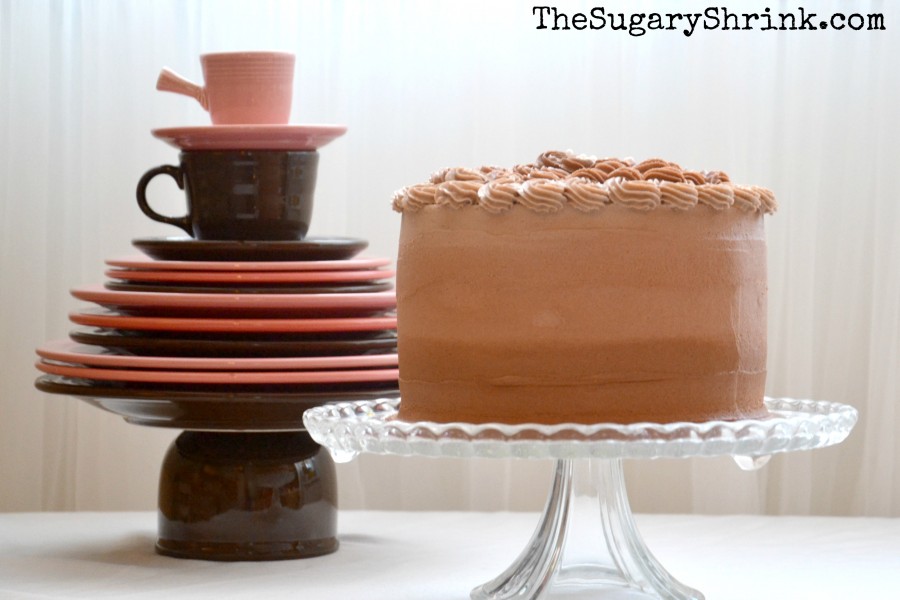 Classic Vanilla Layer Cake with Whipped Chocolate Ganache Filling and Frosting
I've fallen in love with my Classic Vanilla Cake all over again.  Despite having traveled the past week, I found time to bake this beauty because I just couldn't stop thinking about this timeless combination – vanilla and chocolate.
The cake and filling were a done deal, but how to design it took deliberate thought.  The technique I landed on is one I use often with cupcakes, but not to a full scale cake … before now.  And, it turned out better than I imagined.  Yea for buttercream!
The straight-forward steps of baking this Classic Vanilla Layer Cake is ideal for the baker who is new to using basic ingredients instead of a box mix.
For an increased chance for even layers – weigh the empty pans then weigh them again after you think the batter is evenly distributed.  Allow for the difference in pan weight and shift the batter accordingly.
While it's a humbug step, I use parchment rounds at the bottom of the cake – it releases the entire round and I no longer worry about cake getting stuck.  It's worth the effort.
Allow the cake to cool 10 minutes after removing from the oven, then run a knife along the edge between the cake and the pan and turn the pan over onto a cooling rack.  The paper lifts easily, but don't tear it away!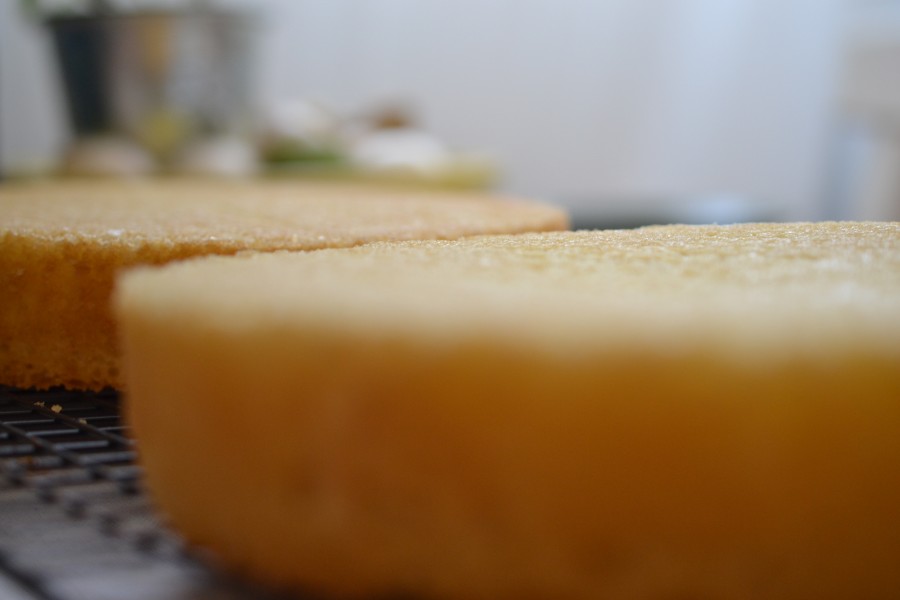 Even. layers.
I let the rounds sit in the cake fridge overnight and took away some of the brown edgy bits.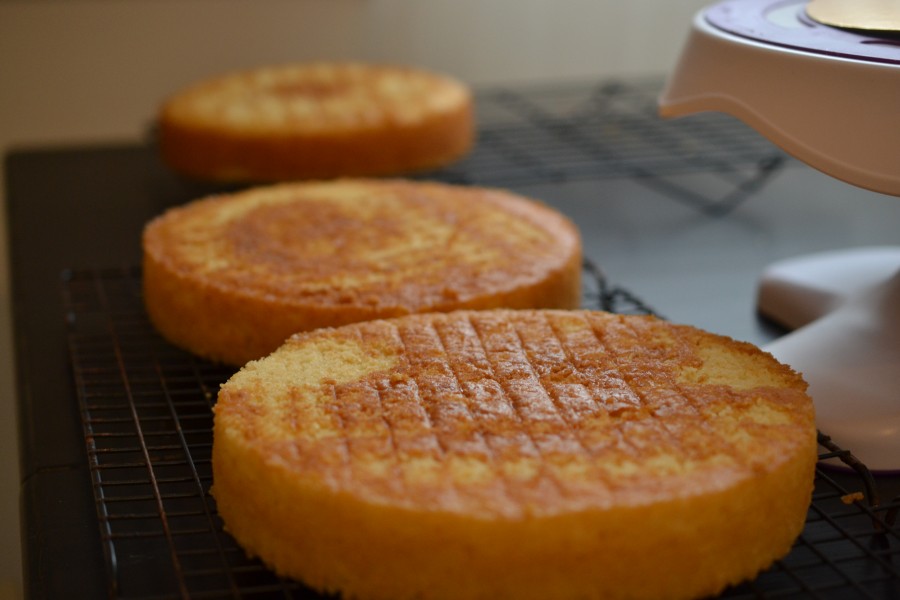 Construction was as simple as it gets… three scoops of whipped chocolate ganache buttercream between the layers.
I let it sit for about an hour (?) in the fridge.
Frosting the sides of the cake with a dark chocolate to light chocolate ombre help create an interesting look from the side.  And, those graduated colors were needed for the top of the cake as well.
Using a 6″ cake board, I traced a circle on top of the cake.  This was a quick and easy guide to help me keep the first layer of "petal loops" even.  Since this was a first attempt of this design on such a scale – I didn't trust myself to eyeball it.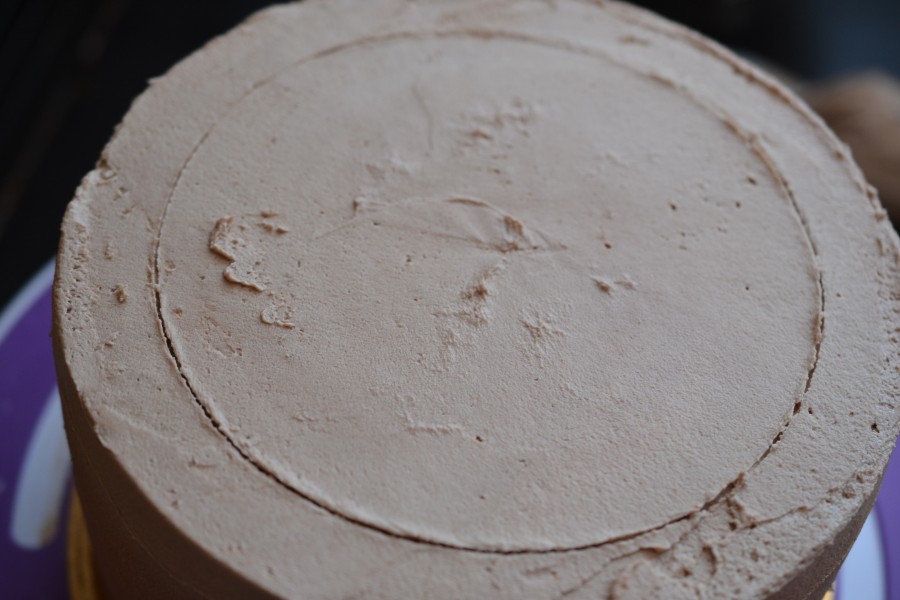 I used a combination of pink and white sugar pearls at the center.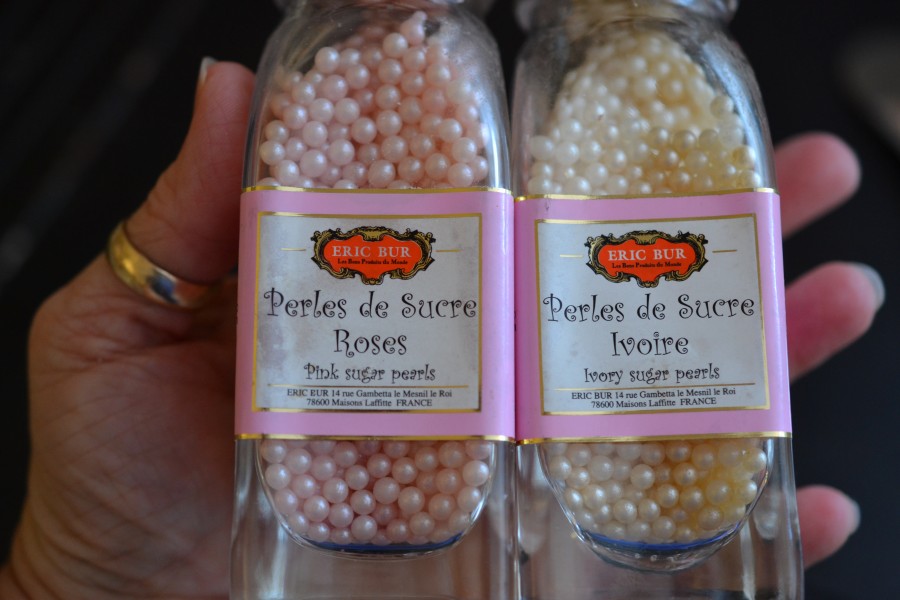 Here's an example of this technique on a Chocolate Cupcake with Vanilla Buttercream.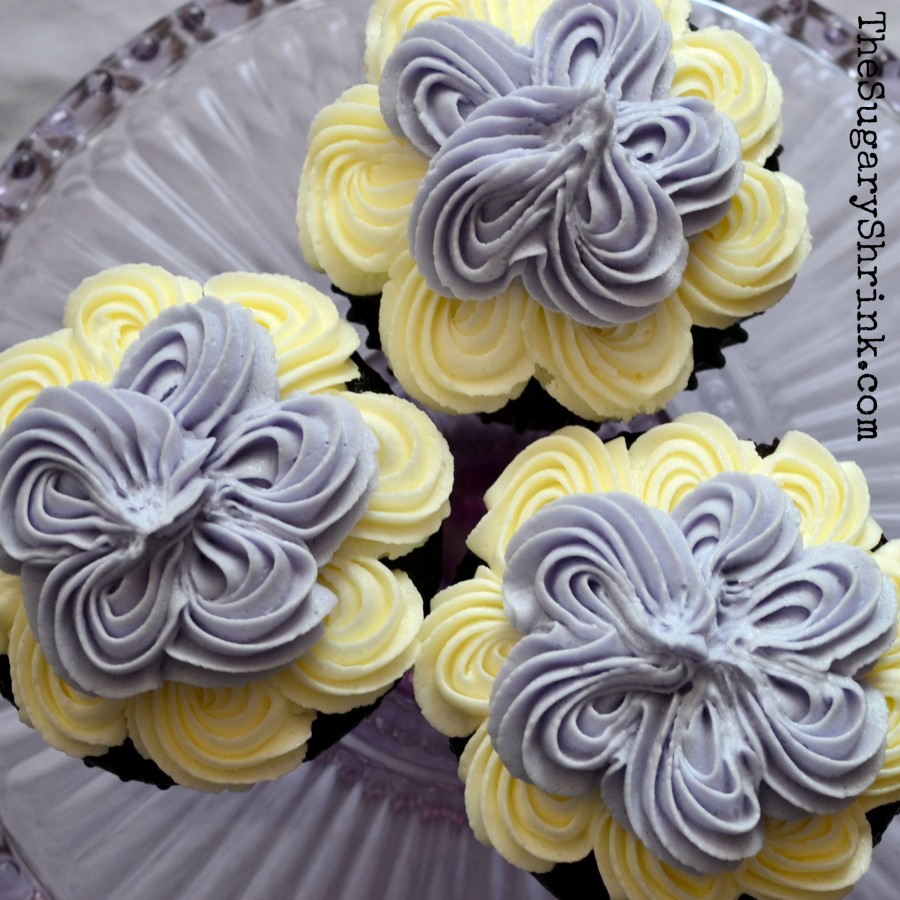 The finished look for this Classic Vanilla Layer Cake.
As much as I love the look of a good, solid, basic cake… it's all about the slice.
I love how my Homer Laughlin Fiesta Dinnerware is both practical in use (I always sift my dry ingredients into a large bistro bowl) and all the different colors dress up my cakes to give them an upscale look.  It's versatile and I use it everyday…especially when serving slices of cake.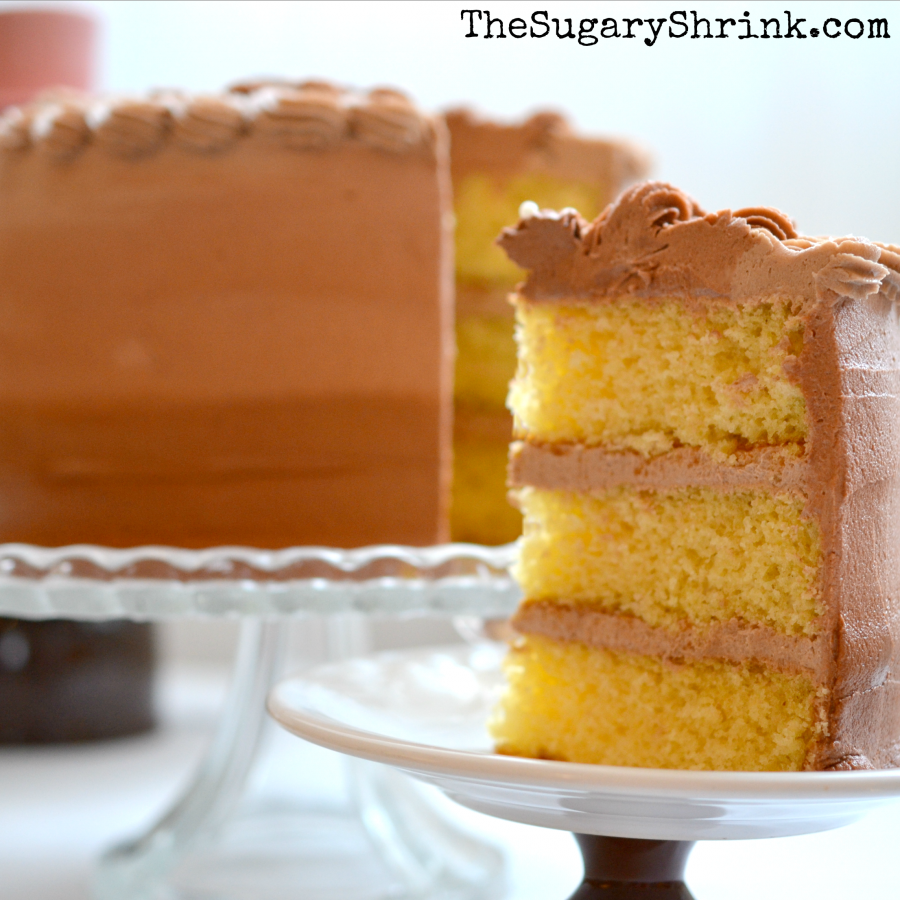 Those light, crumbly, moist layers are simply delightful.  And seriously, it's perfect with a cup of coffee and an afternoon with friends.
Such a great life I have… with an amazing life partner.
We have our people that we love fiercely.
And it's a sober life.  What a miracle.