Be My Valentine! …Practice Cake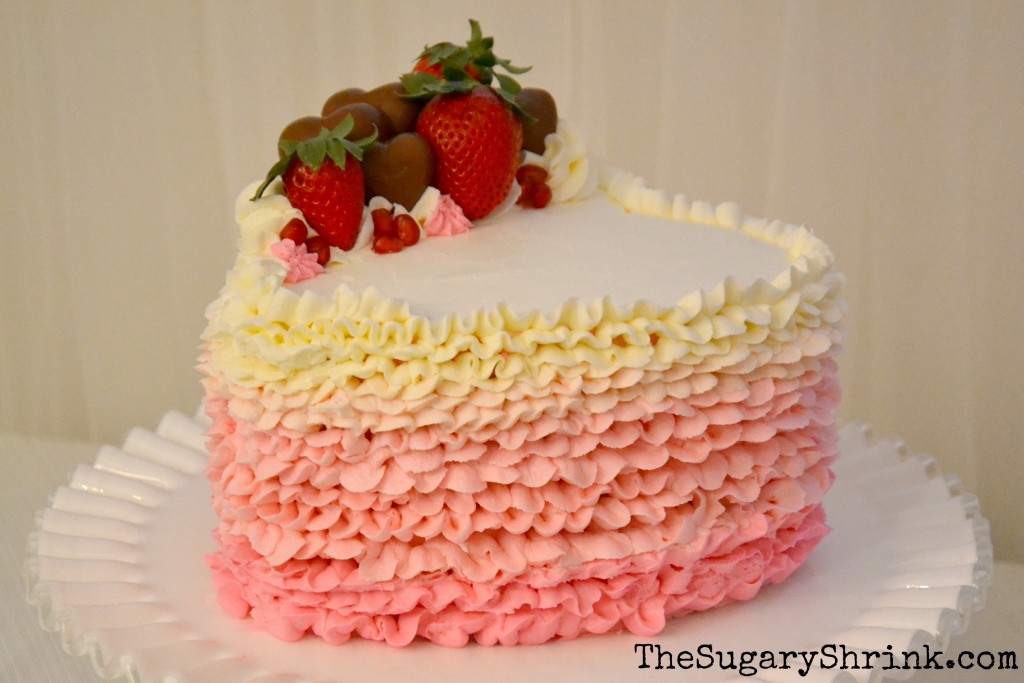 Triple-layer Heart-shaped Chocolate Cake, Strawberry Buttercream Filling, Vanilla and Strawberry Buttercream Ruffles, and Fresh Strawberries, Lindt Heart-shaped Chocolates, & Pomegranate Seeds
I've been really busy in the kitchen the since the New Year!  In all this activity, I decided to bake a delicious Valentine's Day Chocolate cake; it's is a real winner.  The chocolatey goodness paired with the strawberry buttercream is delicious all day long.  Using the heart-shaped pans really makes baking even more fun…and would later prove to be a big challenge when piping on the ruffles with such a great expanse of cake plate between the cake and the edge of the pan.
Find my go-to Chocolate Layer Cake recipe here, it's one of my all-time favorite and versatile cakes.
This is how the cake went together.
I couldn't have been more happy with the cake at this point.  The even layers were looking good and the consistency of the buttercream was spot on.  And, the top of the cake was nice and level.  Go me.
Up until this point, the ruffles were going well…not perfect, but good enough.  That subtle ombre tinting was really nice – it can be a bit tricky adding just the right amount of coloring gel.  Practice helps.
Ahhh…. the messiness of those bottom rows.  I scraped those off four or five times.  I just couldn't seem to get the angle and movement of the piping tip coordinated because the distance from the cake to the edge of the stand was just too great.  It's a simple fix…next time, I'll simply decorate this on a small cake board then place it on the stand – no big deal!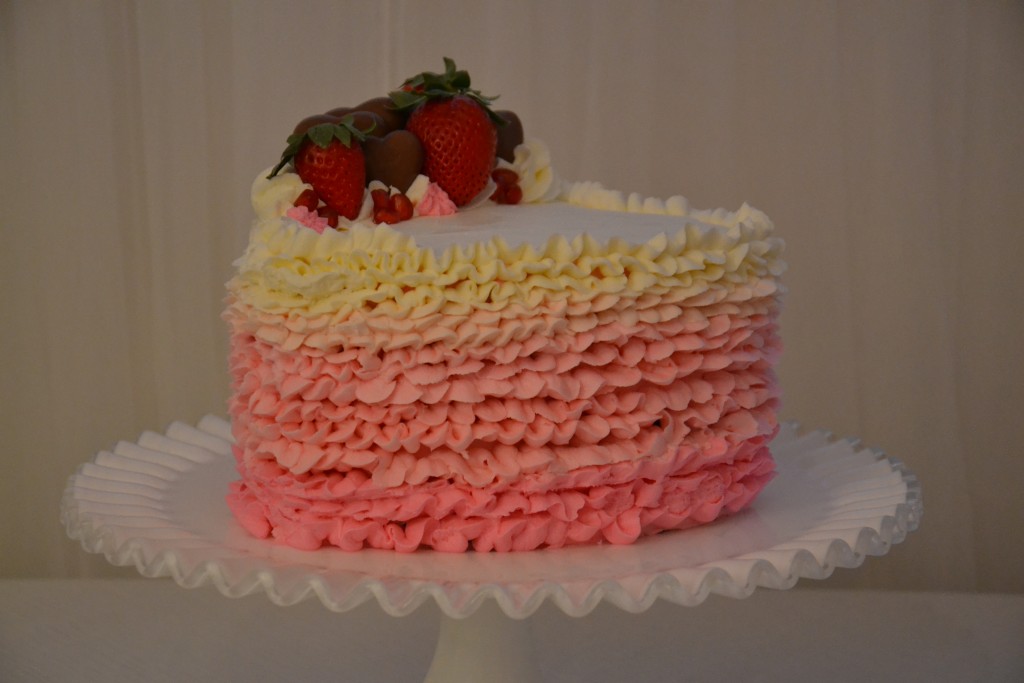 This cake is delightful!  It has a fun look and I think it would be a super addition at most any Valentine's Day Celebration.
The garnish on top is resting on tiered swirls of Vanilla Buttercream …fresh strawberries, beautiful heart-shaped Lindt chocolate bon bons, pomegranate seeds, and a bit of strawberry buttercream.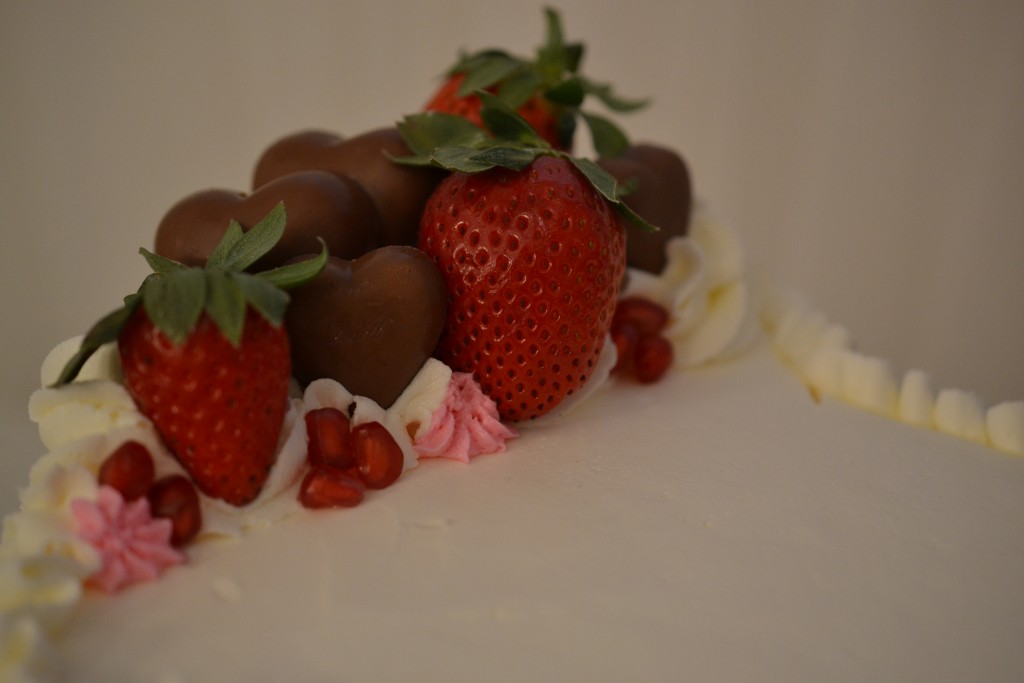 How to slice a heart-shaped cake?  Here's one idea.
The slices can be as thick or as thin as you'd like.
The Fiesta Ware Lemongrass dessert plate is a wonderful vehicle for this lovely slice of chocolate cake.  Hot tip: Measuring the buttercream (I use an ice cream scoop) ensures even layers of filling between the cake sponge.
I'm grateful for my own Valentine – he's an amazing partner in every way.