Fruit Loop Cupcakes and Cake, Too!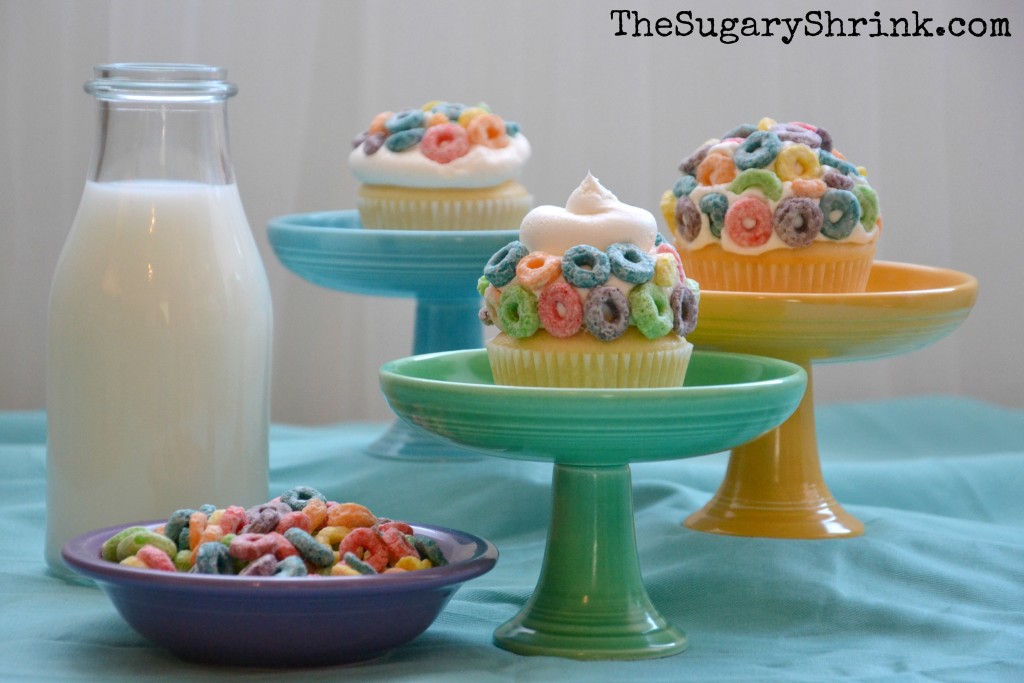 Vanilla Cupcakes, Vanilla Buttercream, and FRUIT LOOPS
Why haven't I thought of these before?  Just looking at them, I know what's for breakfast tomorrow and I'm thinking about going to bed early.
Recently, I've been working on a cupcake series, "Is This a Cupcake Topper?" … Fruit Loops is part of that.  And of course they make a spectacular addition to cupcakes and cake.  I decided right away that vanilla would be a perfect support for all the fruity flavors and white as a wonderful backdrop.  I baked my White Layer Cake recipe – omitting the almond extract.
Though the cupcakes are an ideal vehicle for this cereal, a layer cake is equally fabulous for a rainbow-themed party or consider five-layer cake as an ideal 1st Birthday smash cake…plenty of color and vanilla goodness.
Cake construction went like this…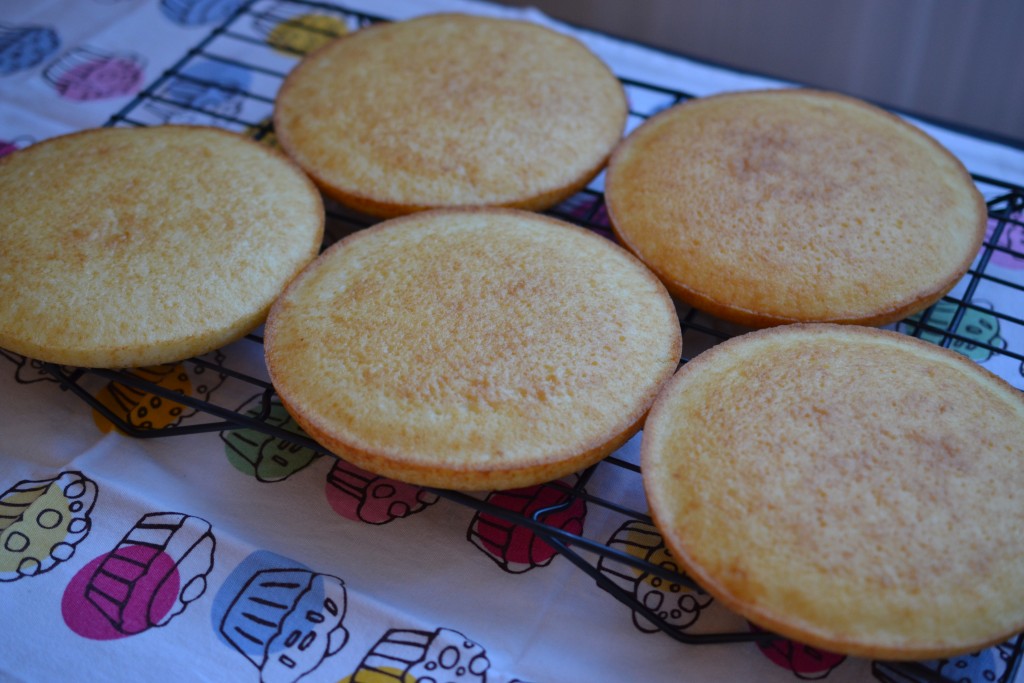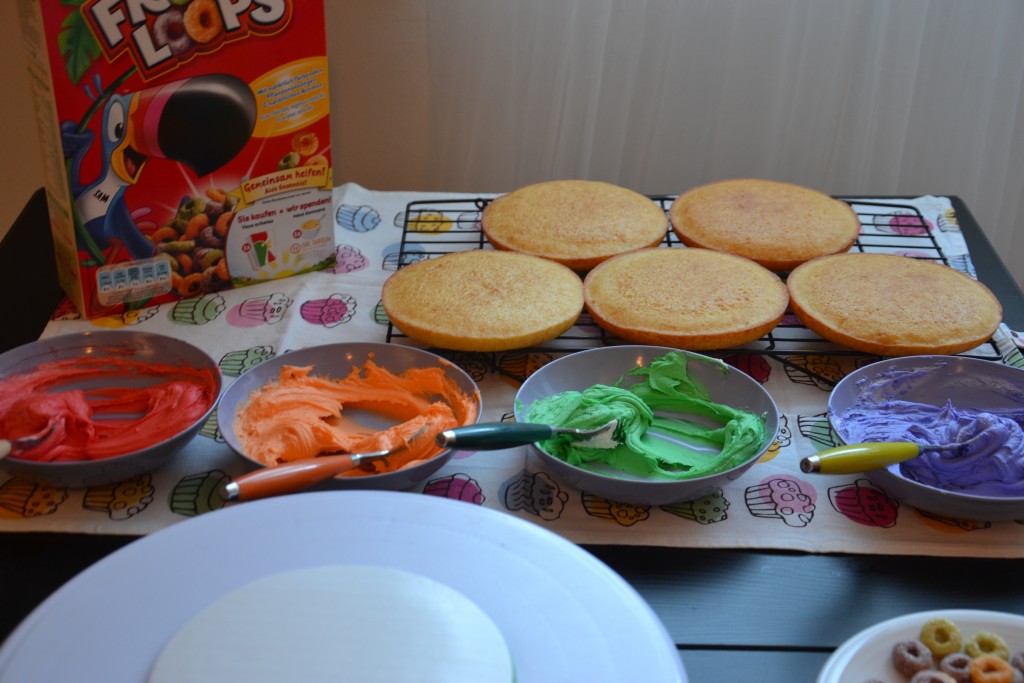 A little surprise inside this cake seemed like a good idea… tinting the buttercream to match the colors of the Fruit Loops was pretty straight forward.  I added 2 drops of gel coloring to 2 scoops of Vanilla Buttercream.  Next time I'd tint 3 scoops of buttercream to compensate for the gap between the layers at the edge of each round.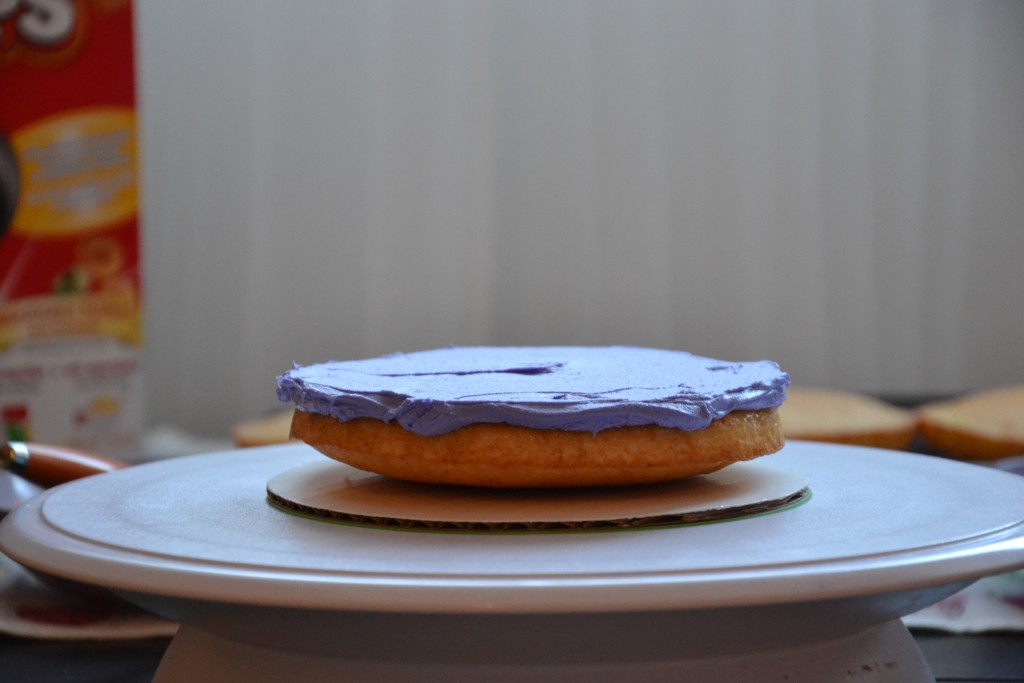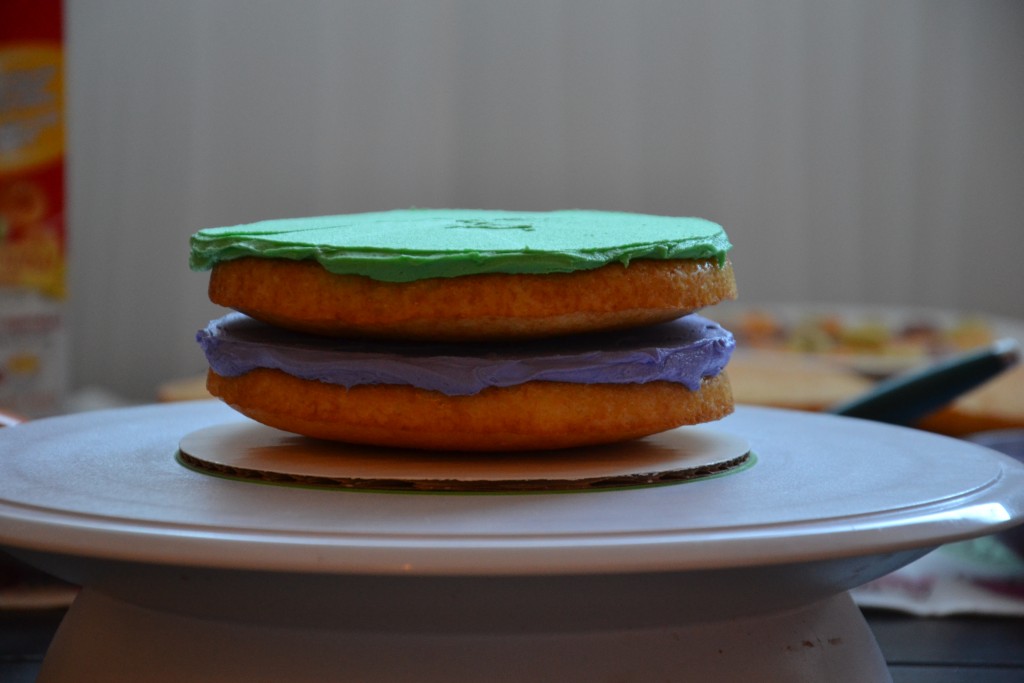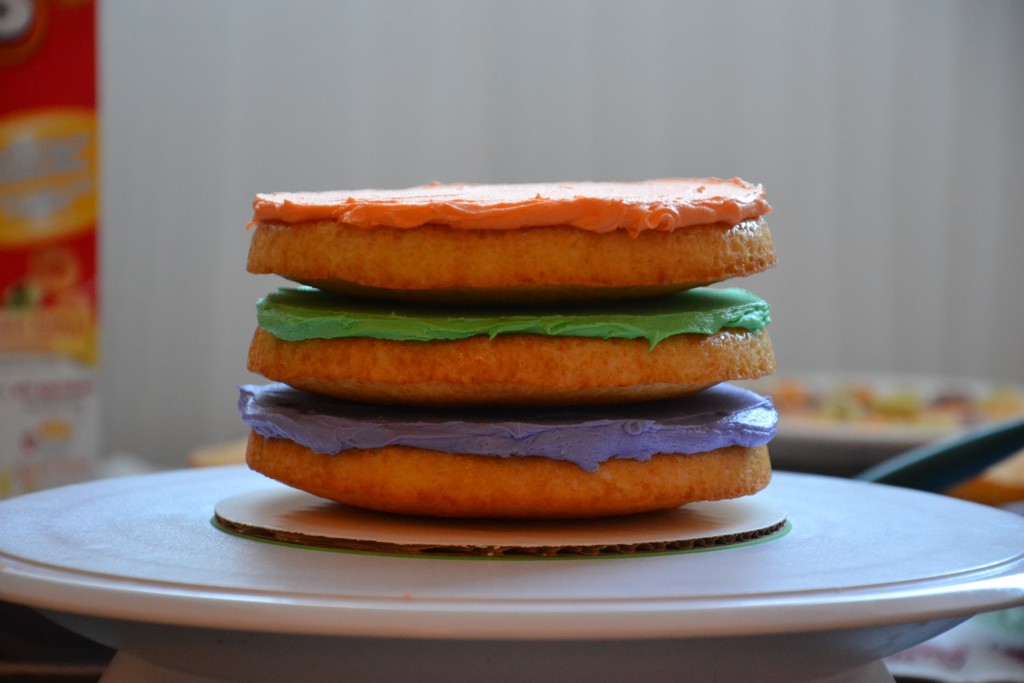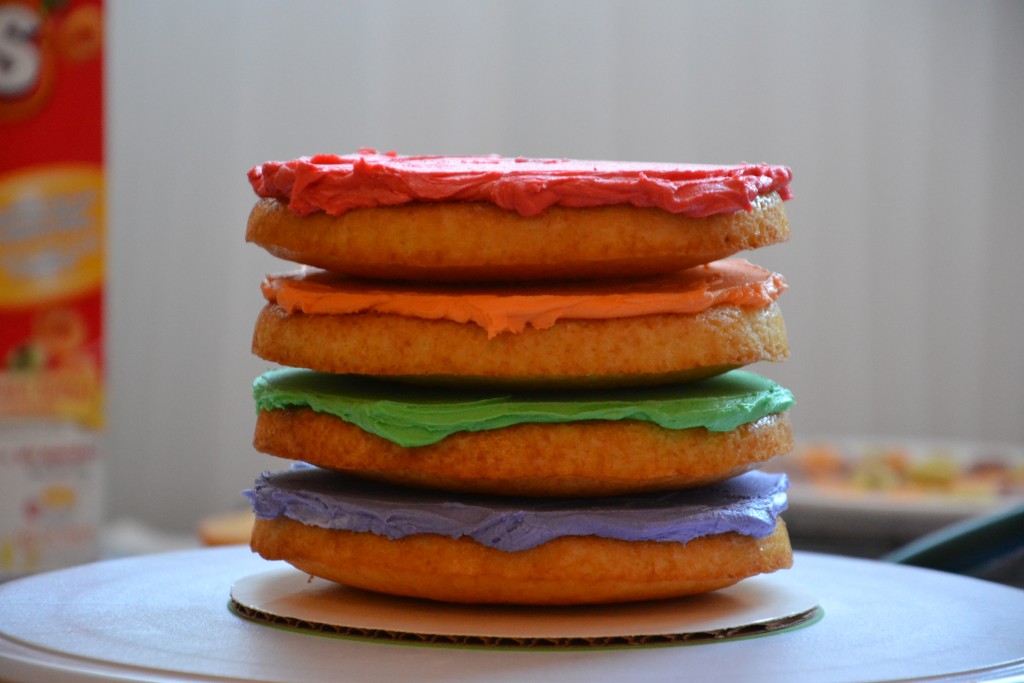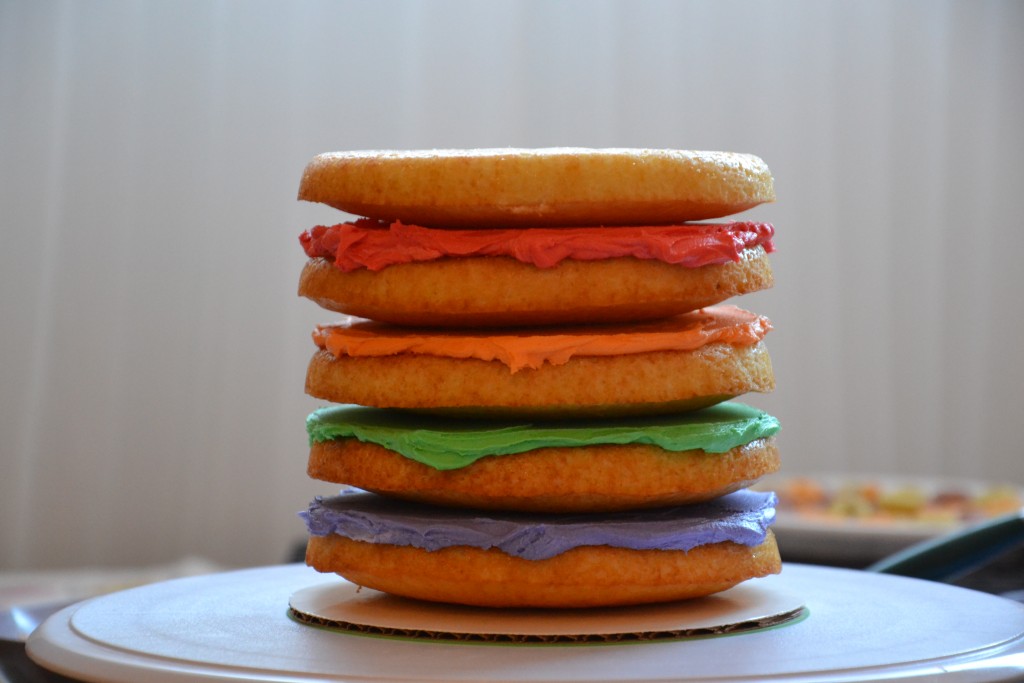 I definitely needed to dowel this tall, unsteady stack of cake.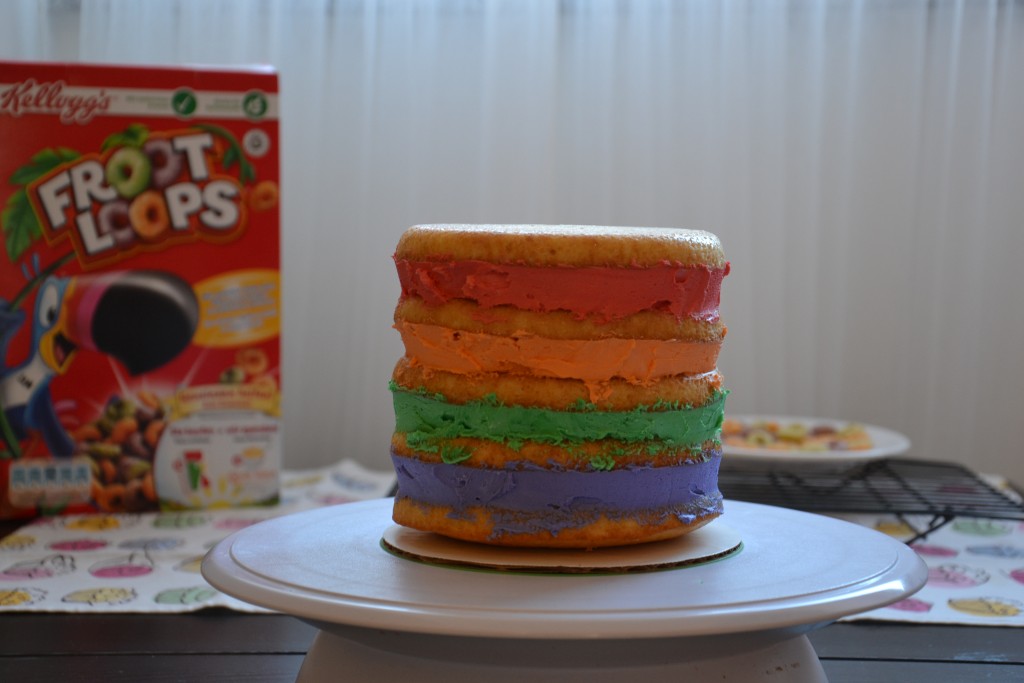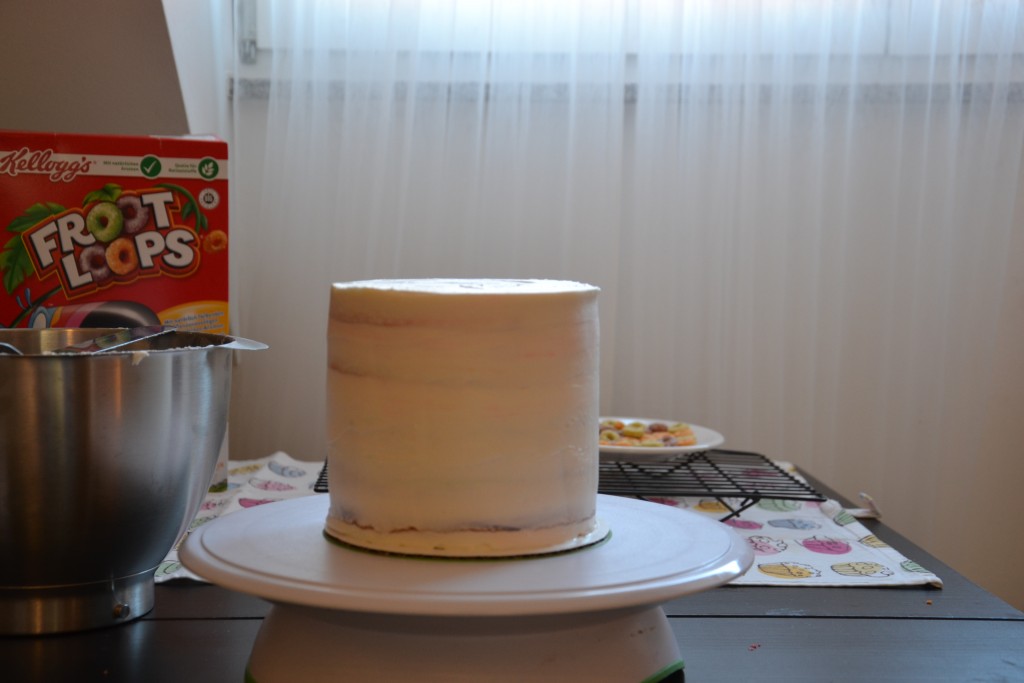 After the crumb coat was finished, I popped it into the cake fridge while I worked on the cupcakes.  It set up very nicely and was in great shape for the final design work.
I was happy with the results of the cupcakes.  I tried three different application processes for the Fruit Loops… my favorite was two rings of loops along the bottom of the buttercream though the all-over design is a very close second.
Again, I was happy with the results of this cake.  I wanted to continue adding rows and rows and rows of Fruit Loops.  It's very difficult for me to edit myself and this design seems to strike the middle way between not enough and too much.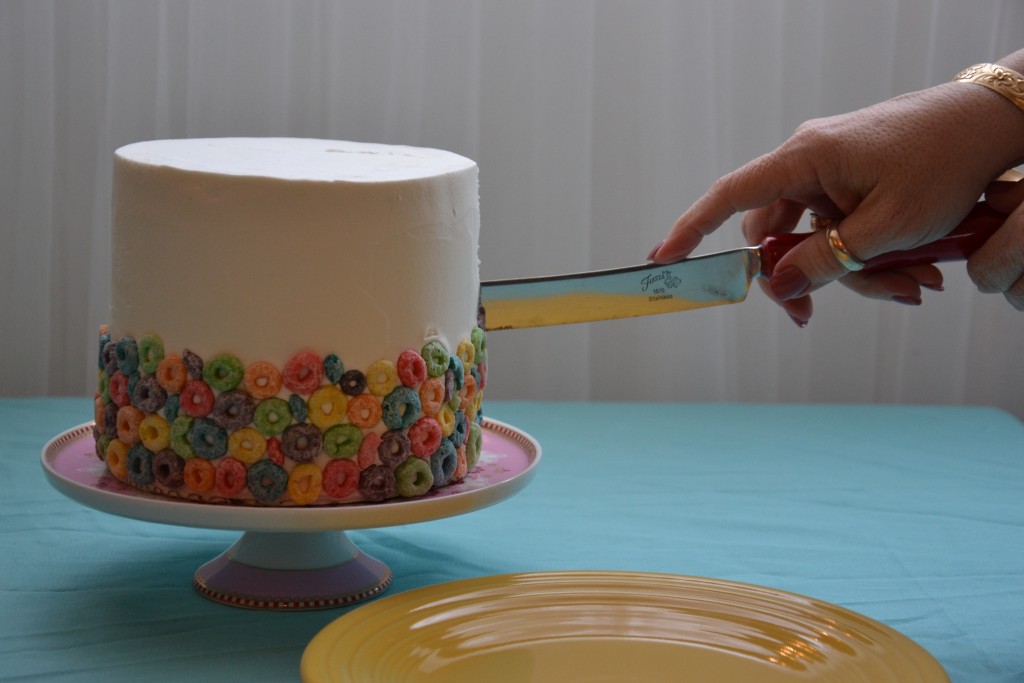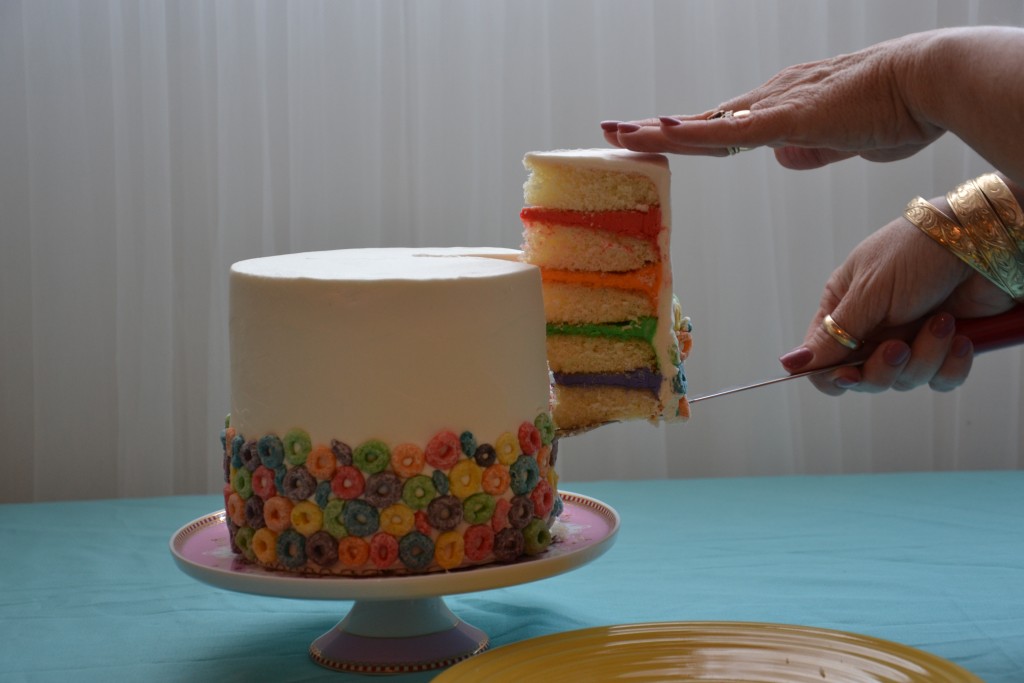 It was a bit tricky slicing through the crunchiness of the cereal, but it worked out wonderfully.  Aren't those tinted layers of buttercream a little extra bonus?  I like them.
This cake was really exciting to bake and decorate.  I knew what I had in my mind and then I executed it.  This was a huge relief…even the cake shoot went quickly because I just knew what I was looking to create.
Another huge relief is sobriety.  And my partner.  And our people.