Summer Fruit with Hummingbird Layer Cake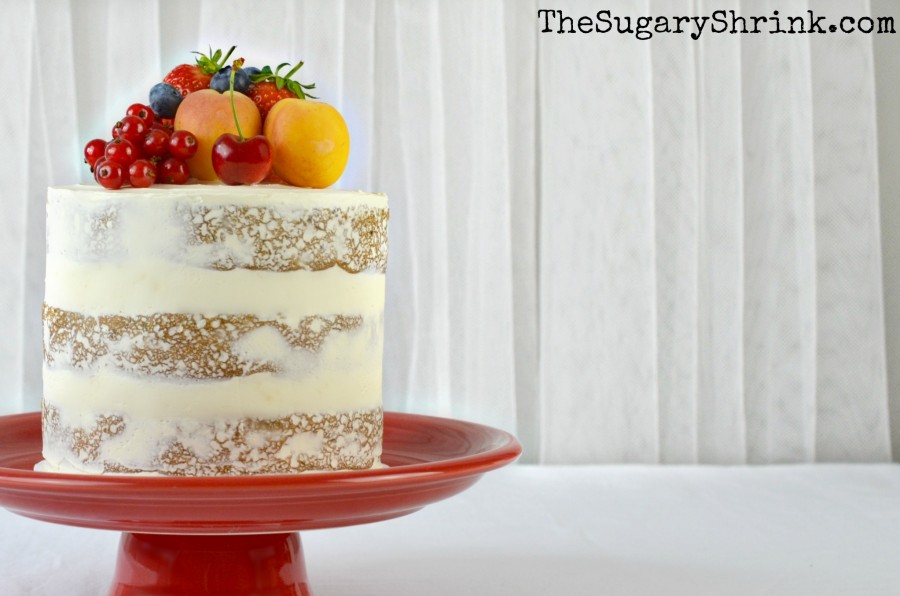 Triple-layer Hummingbird Cake with Cinnamon Swiss Meringue Buttercream and a garnish of Fresh Fruit
From time to time, I just love a delicious bite of comfort cake – and a slice of this Hummingbird Layer Cake yumminess was just what I needed.  It's not like I ate the whole cake, but it sure was tempting!
The heartiness of the sponge makes it ideal for sculpting and the incredible flavor profile of banana, pineapple, pecans, and cinnamon will soon have your family and friends begging for more.  If you need cupcakes, consider making these beauties; they pair terrifically with vanilla, cinnamon, or cream cheese buttercream.
I find the predictable way most cakes come together… relaxing:  whisk dry ingredients, cream wet  ingredients, and combine.  It's science and it's art, much like many other areas of my life.  Relationships, timelines, meals, home networks, cycling on our tandem, sobriety, etc.
So, let's take a look at this traditional Southern cake.
After combining the wet and dry components, I fold in the bananas, pineapple, and pecans one ingredient at a time.
Because I also wanted to make a few cupcakes, I baked this cake in three 6″ rounds.  Hot tip:  If making a test-kitchen cake, this smaller size is ideal for experimenting with cake rounds and cupcakes.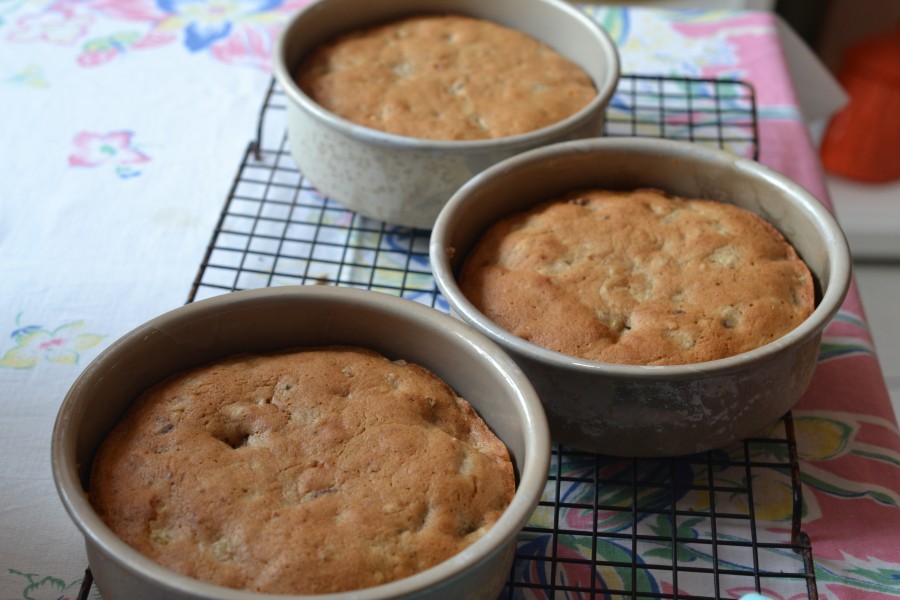 And one more time, this is a gentle reminder for lining cake rounds with parchment paper.  I am never worried about the cake sticking to the pan – even when it's underdone.
While the cake cooled, I started on the Swiss Meringue Buttercream.  Yes, it takes about four times as long as American Buttercream to prepare and it's worth it!  There are pros and cons to both, but during the hot summer months, SMBC is the way to go in order to maintain buttercream stability.  Baking is science.
Start with six egg whites and 1 1/3 cup of granulated sugar in the metal stand mixer bowl – sitting in large pan with just a bit of water (without the low boiling water touching the bowl).  It's a double-boiler and it's sorta perfect.
After a few minutes of constant whisking, the sugar should be melted and indistinguishable when testing a bit of egg white between the thumb and finger.
When that's completed (just a few minutes), move the bowl to the stand mixer and begin whisking on low to prevent the egg/sugar mix from sloshing out.  When it's stabilized, turn up the speed and let it go about 15 minutes… until the outside of the bottom of the bowl is as cool as the outside of the top of the bowl.
Add butter in little bits.  Add flavoring.  Taste test… just to be sure.
Normally I don't add three scoops of buttercream between layers of a 6″ round cake, but I was already thinking of a rustic/naked design and the added boost helps highlight the different layers.  Also, it's buttercream.
I do love the way a layer cake looks when under construction.  The stability is based on even layers, sturdy buttercream, and size of rounds vs number of layers.
When it was completely covered in buttercream, I took some of it back off to leave a done/undone look.  Into the cake fridge it went.
The abundance of fresh fruit in the market was amazing!!  How could I choose just one or two?  Instead, the colors and shapes and flavors of the fruit combine to elevate this Hummingbird Cake to a star on your next event dessert table.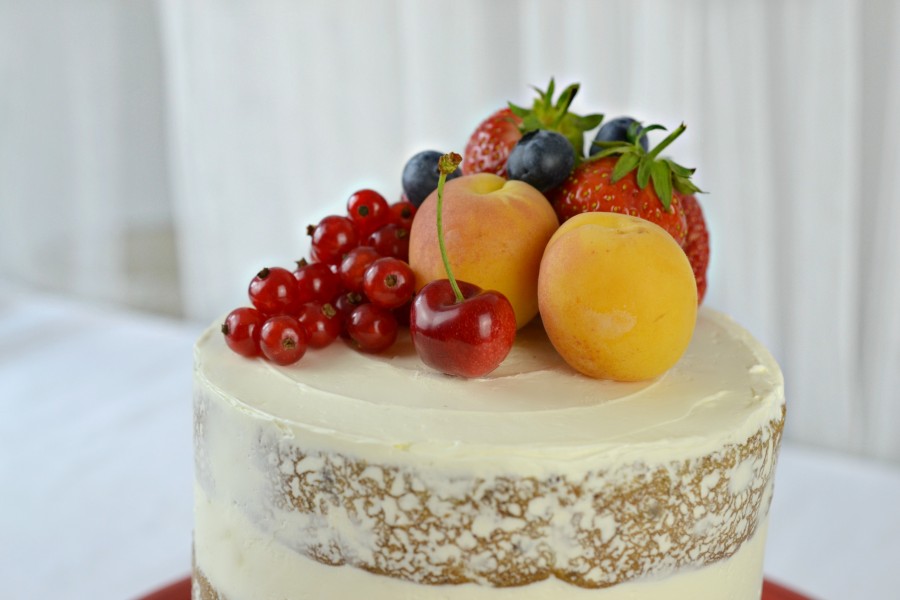 That I get to work with everyday ingredients that are so appealing… whew, I'm one lucky baker.
And I'm a grateful baker – my life partner husband continues to support me and my efforts.
I'm grateful for our people that offer love and encouragement.
I'm also grateful for sobriety one day at a time.