Plum Cake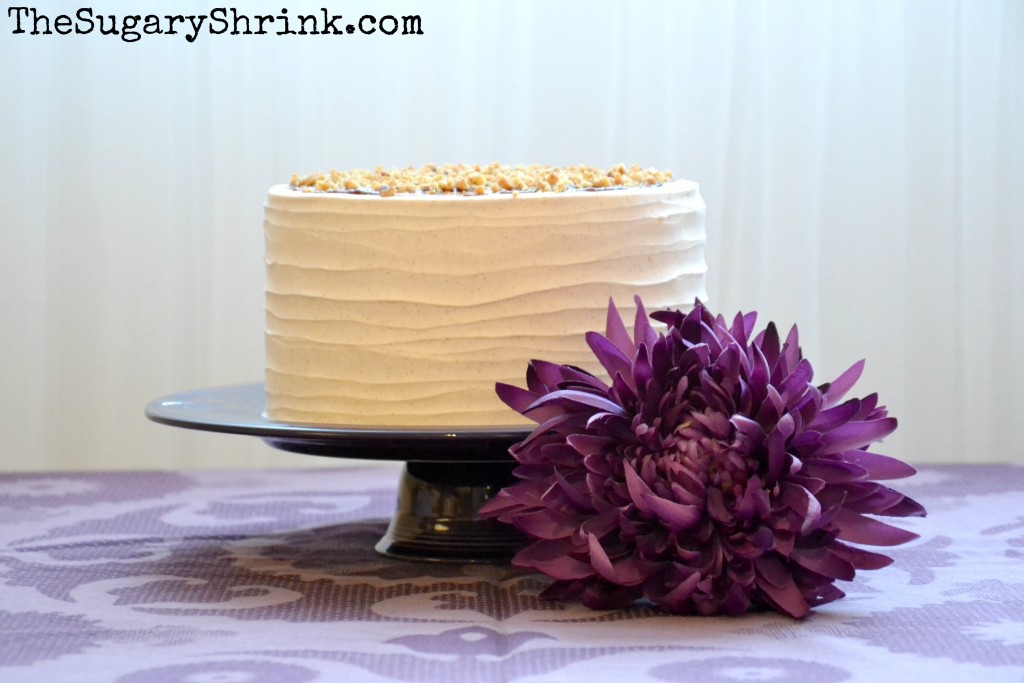 Triple-layer Plum Cake, Cinnamon Buttercream and Plum Jam Filling, and Cinnamon Buttercream Frosting
This Plum Layer Cake is completely delicious…it's very moist and filled with the natural sweetness of plums.  When at the market I looked for inspiration.  Amongst the apples, oranges, and lemons was a lovely basket of plums; I jumped at the chance to work with this stone fruit.  When looking for a layer cake recipe, I couldn't find one so I developed one for myself.  The Walnut Layer Cake recipe was a good jumping-off place.
The first step in baking this cake is to work with the fresh plums.  I blanched the plums in small batches until the skin broke and separated.  After cooling, I pitted each plum and cut the fruit into pieces approximately 2.5cm x 2.5cm (1″ x 1″).  This is a messy, time consuming step – but keep at it until 2 cups is reached.  As tempted as I was to skimp on this step (at about 1.5 cups), keep at it until 2 cups.  Will the cake be fine with less than that?  Absolutely.  Will all the flavor and deliciousness be present?  Not quite.
This is how this cake went together.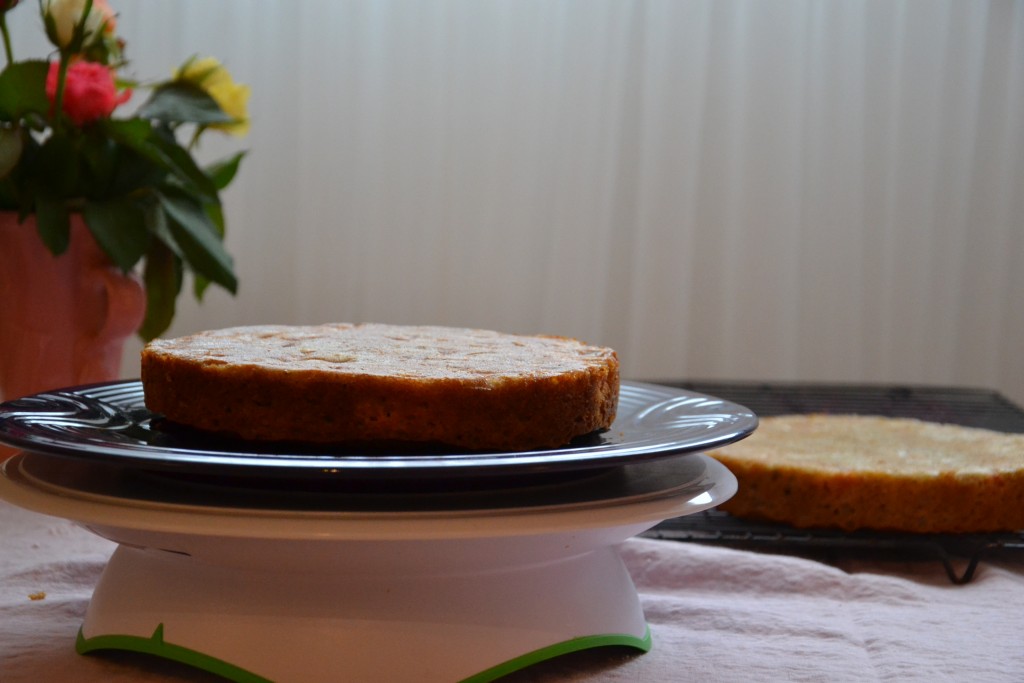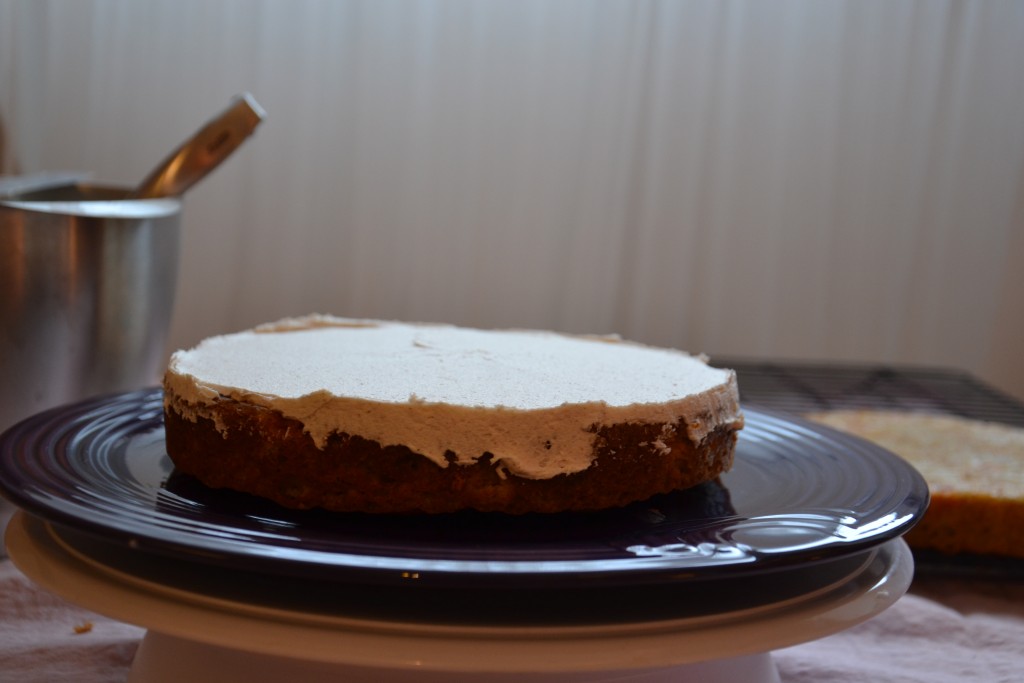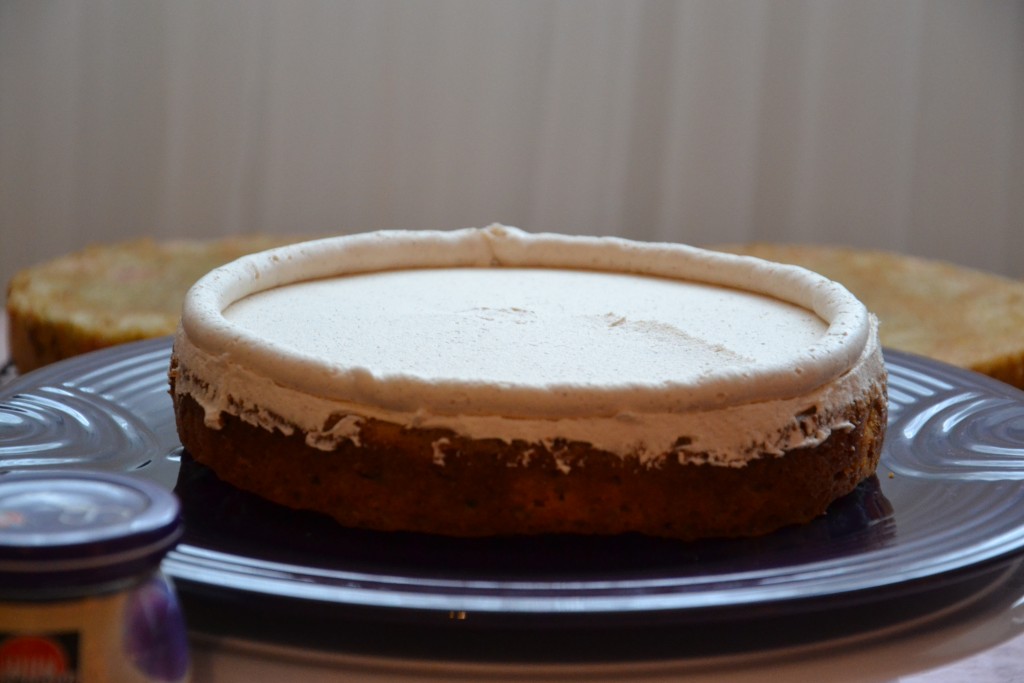 Looking for another opportunity to add more plum goodness, I decided to add preserves to the filling.  By piping a small wall around the edge of the cake, the jam stays between the layers and the cake maintains its structural integrity.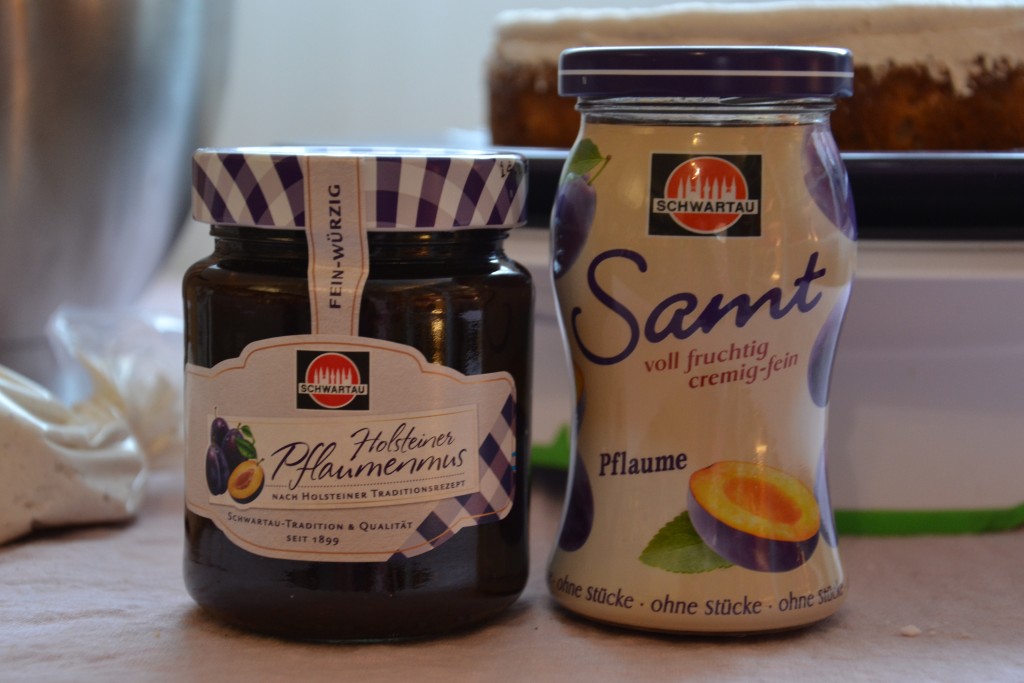 Baker's choice when deciding on preserves or jelly… our youngest prefers the jelly since she doesn't like the fruit bits in the jam.  It's good to know your audience.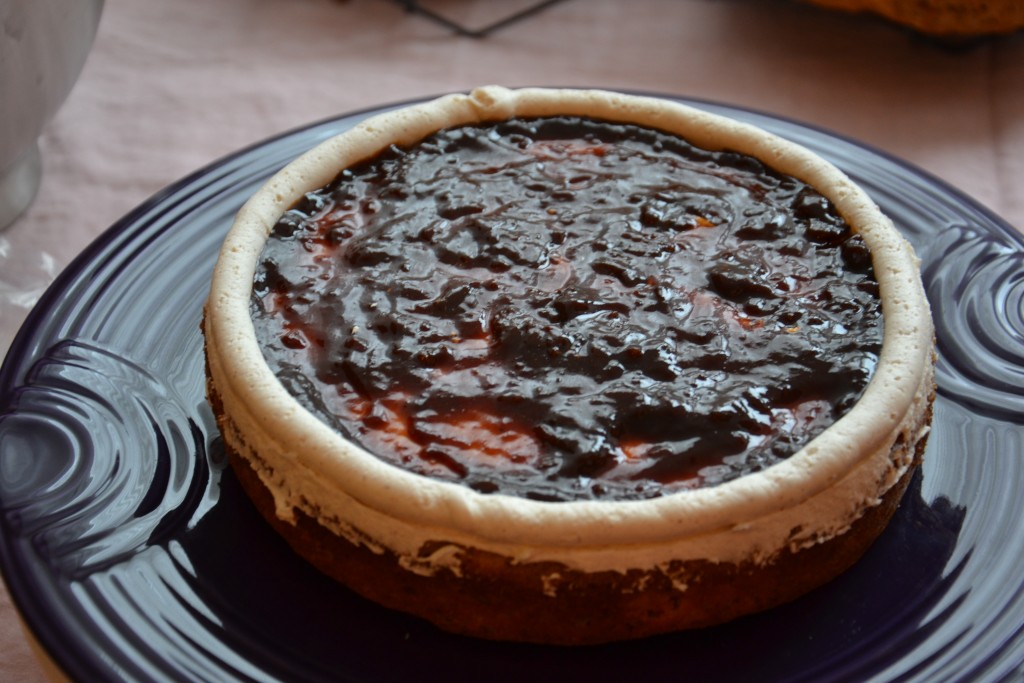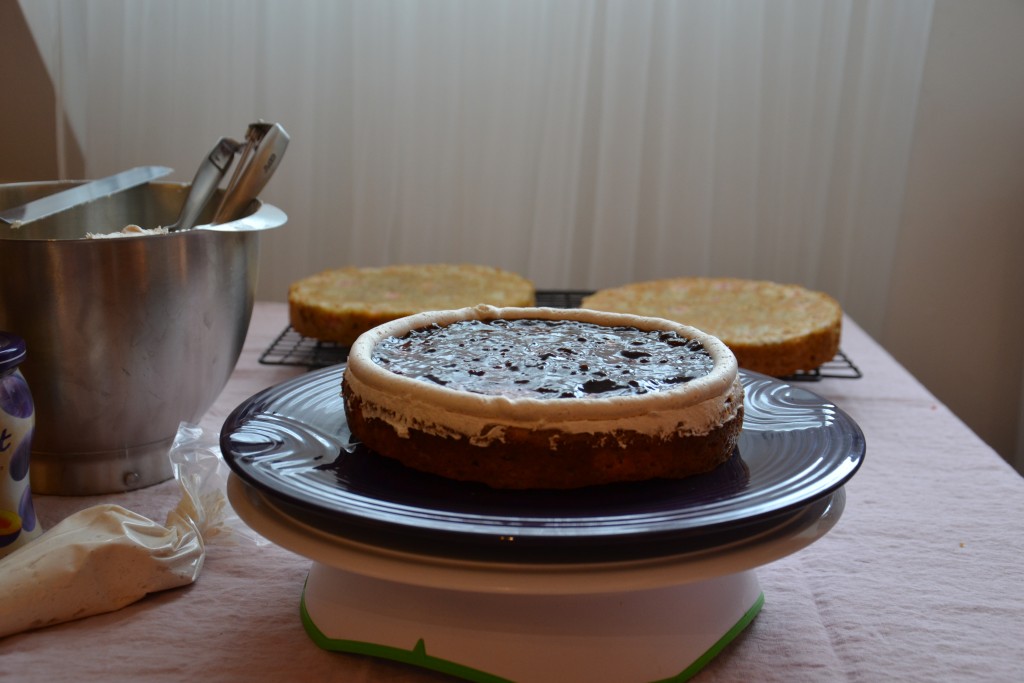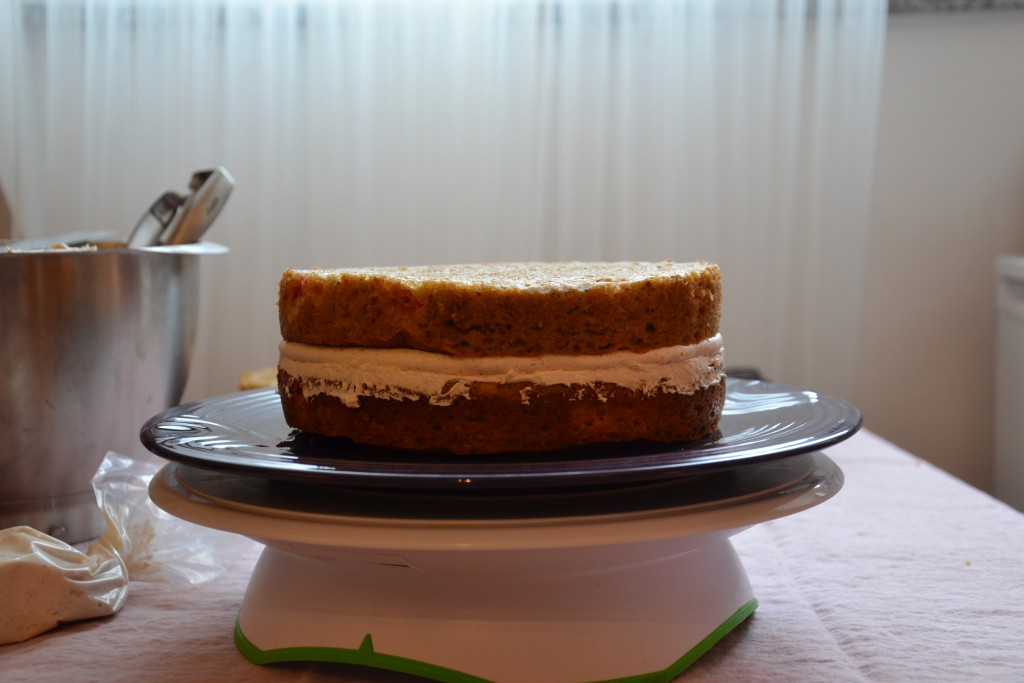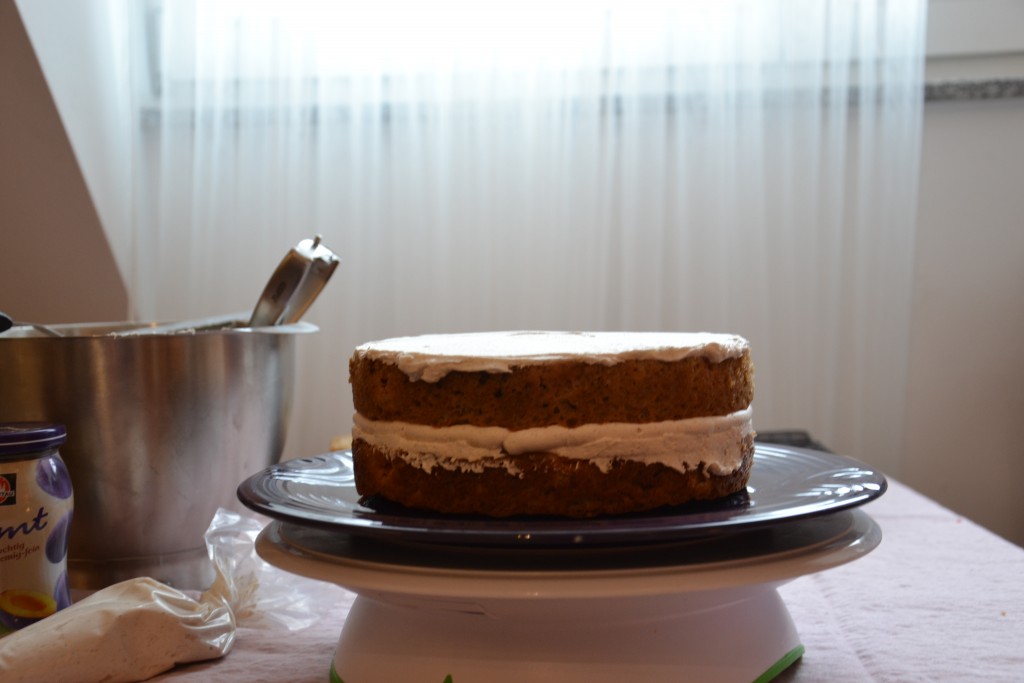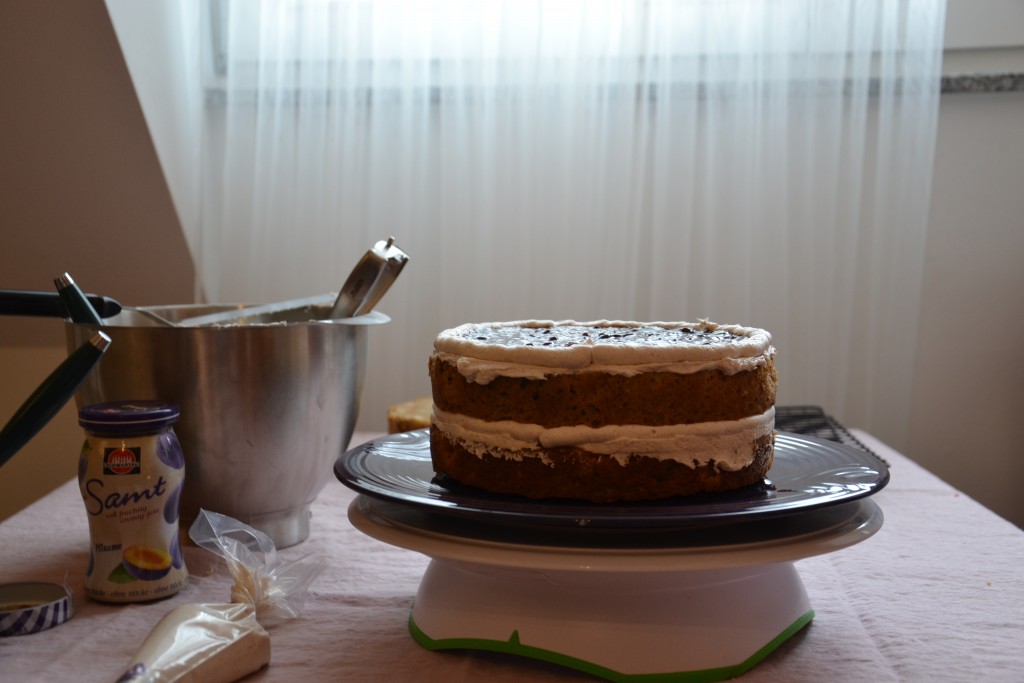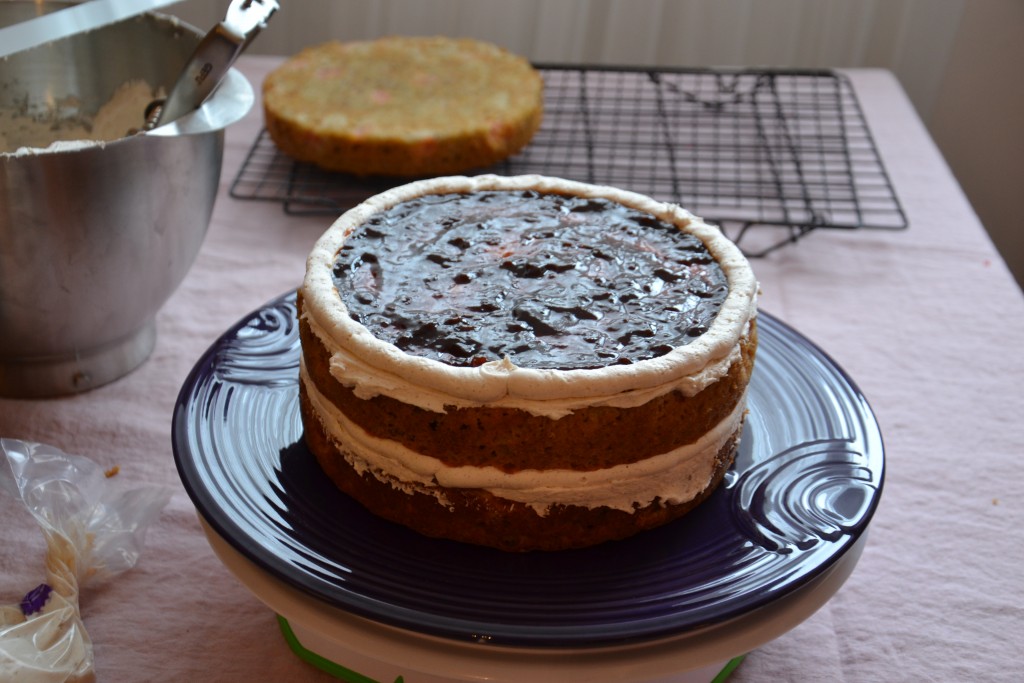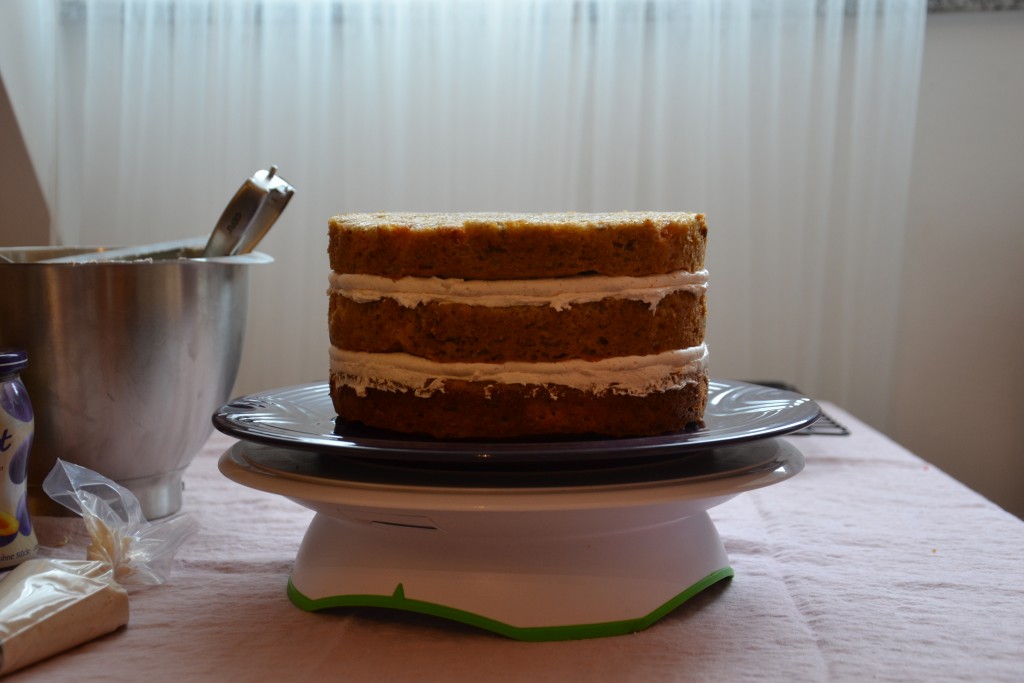 Time for the crumb coat.  I used a rather stiff Cinnamon Buttercream in the filling in order to support the layers.  But for the crumb coat, I thin it out a bit with additional cream.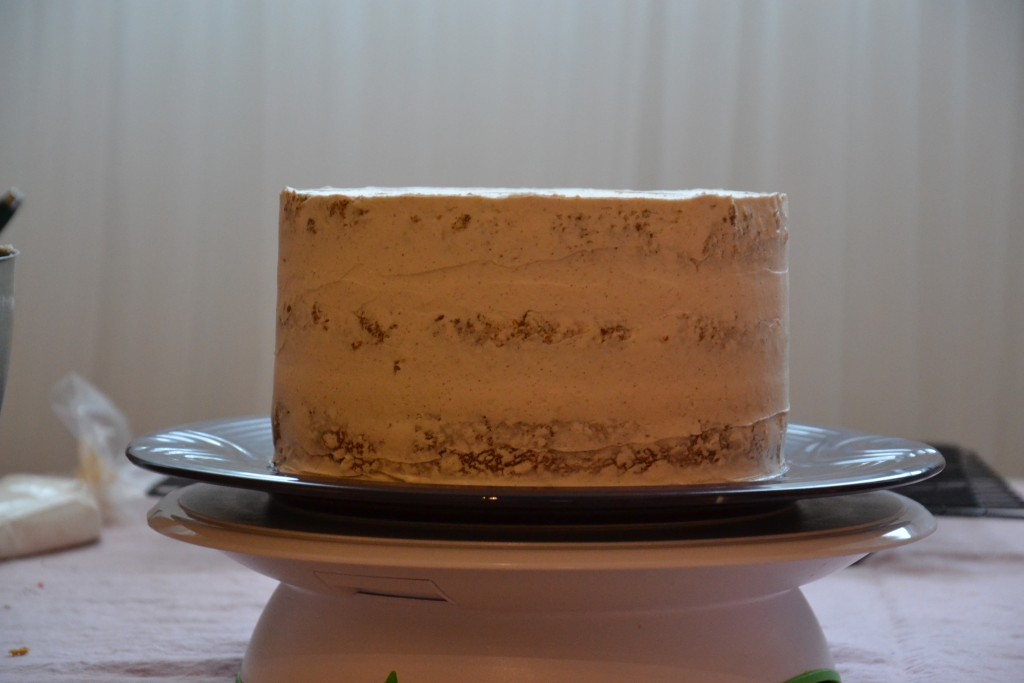 After letting the cake set for a short while in the cake fridge, I added the final frosting of Cinnamon Buttercream.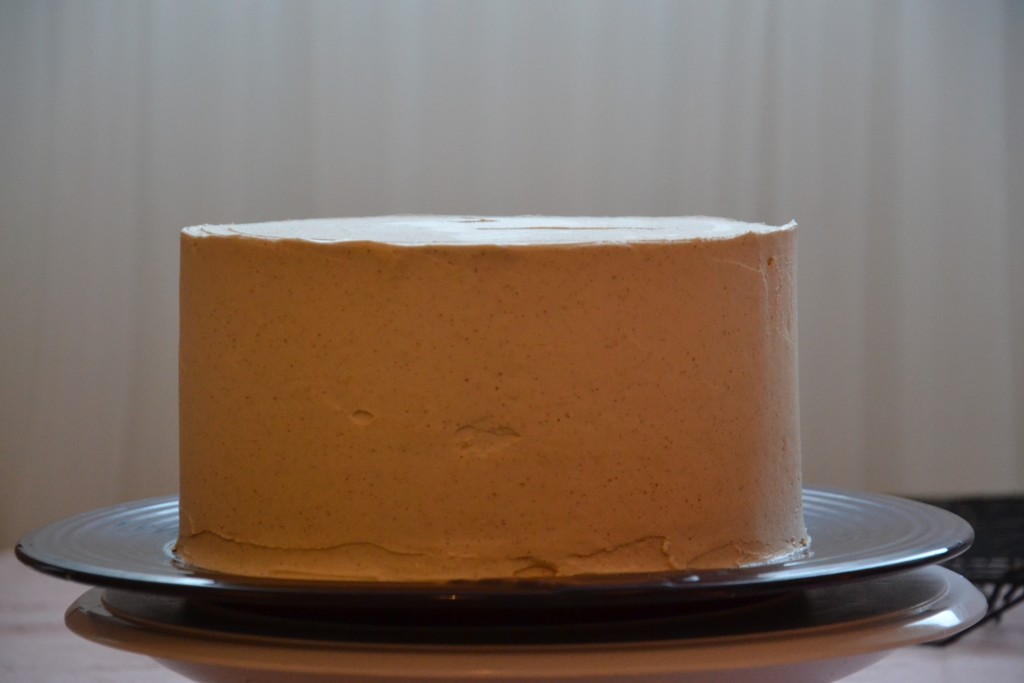 I really love this rustic, swirly design.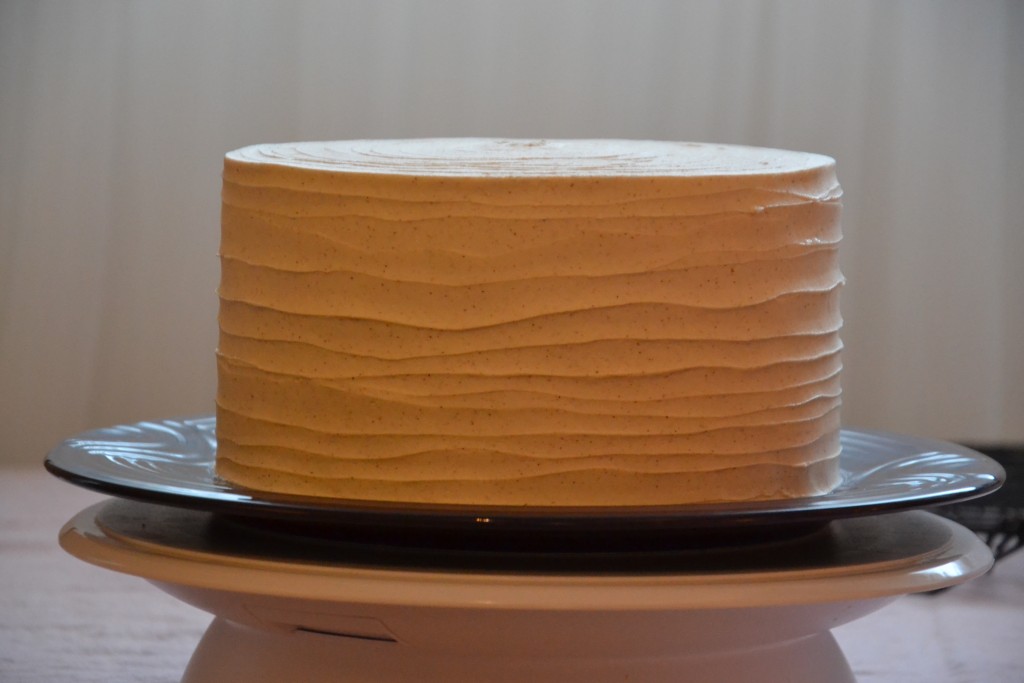 I put a small bit of plum preserves in a piping bag and swirled a small amount on the top of the cake.  I smoothed it out with the back of a cereal spoon.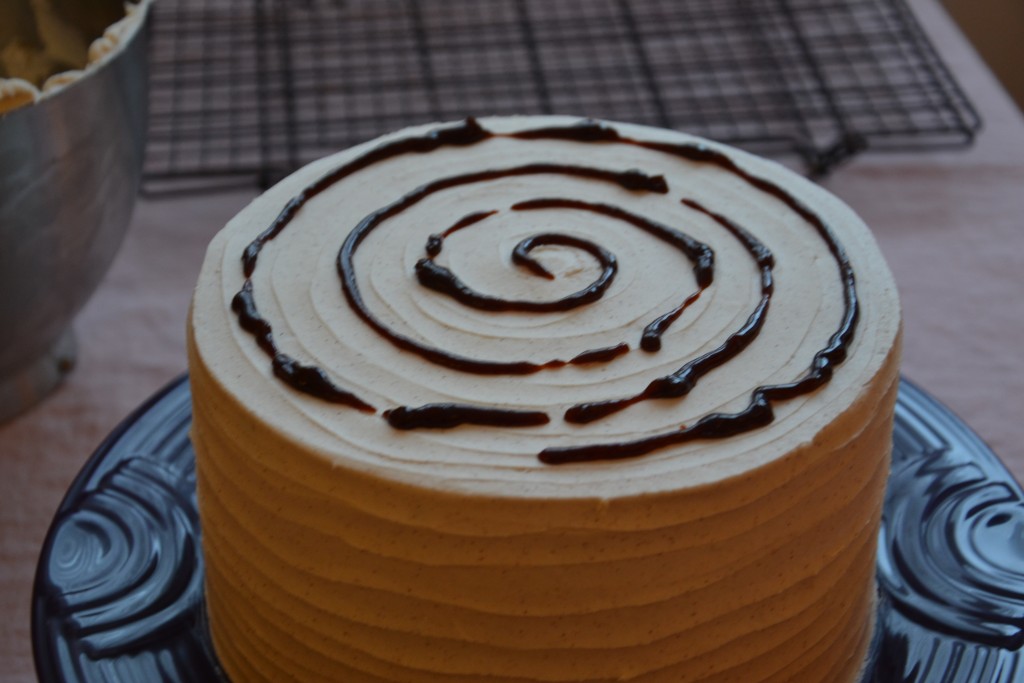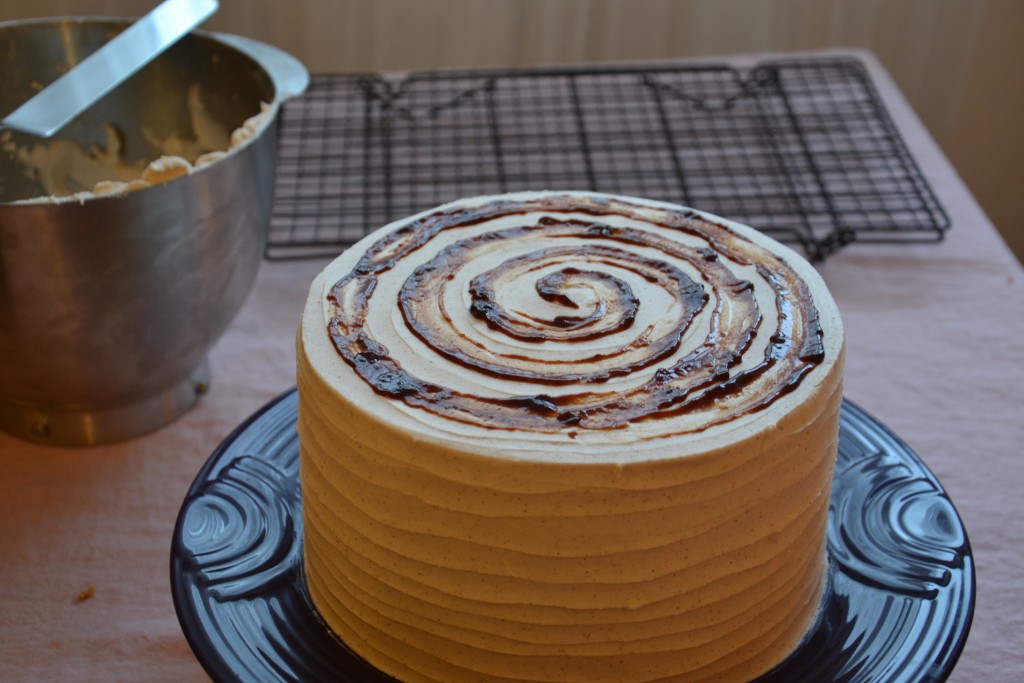 Toasted walnuts add an amazing quality to just about anything!  In the oven for 7 minutes at 180C (350F) before chopping is just about right.  With walnuts baked into the cake and the jam layered into the filling, this garnish seems to be a natural and delightful design.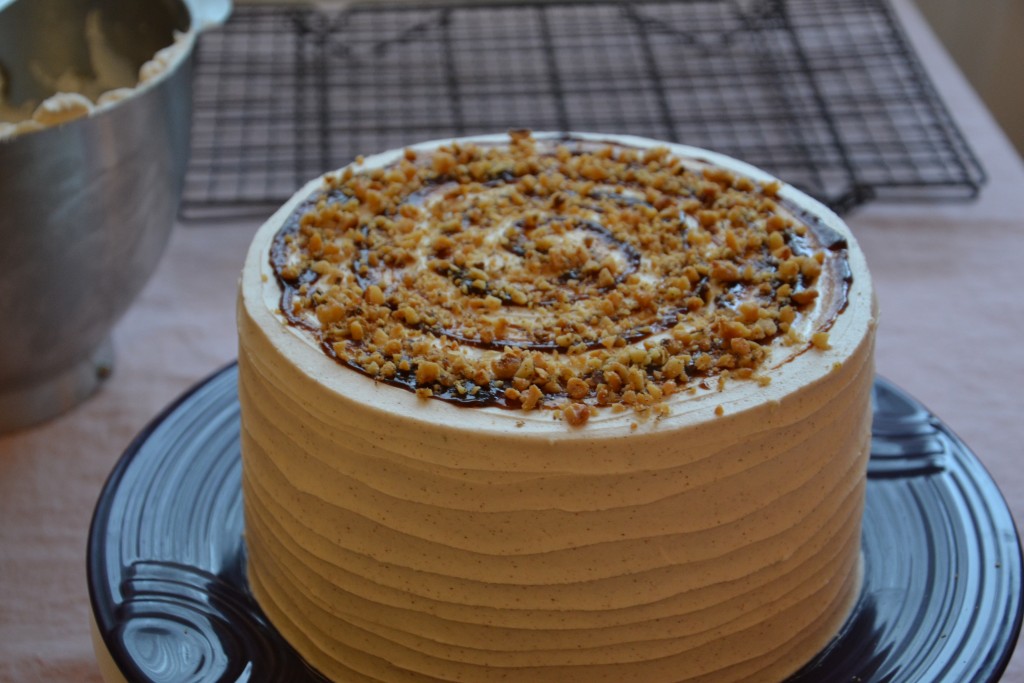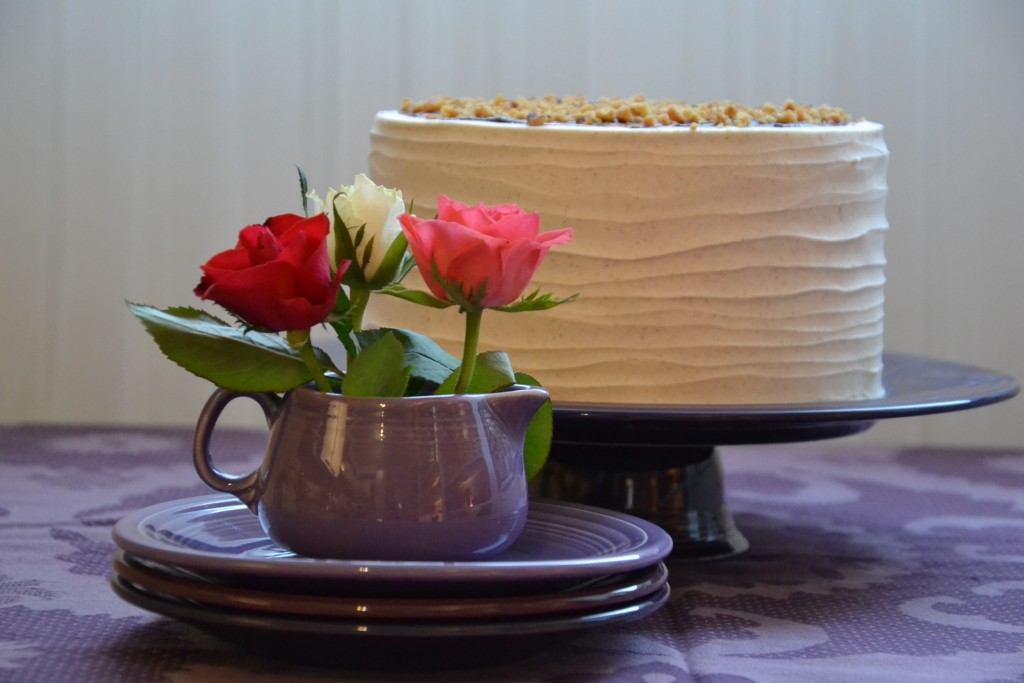 I was so happy with these results.  Of course, there was worry regarding flavor, texture, and so on.  But I'll keep this one just the way it is.
Sharing a Plum Layer Cake with my partner is a good day.  Talking with our people is a good day, too.