Vanilla Cake with Blackberries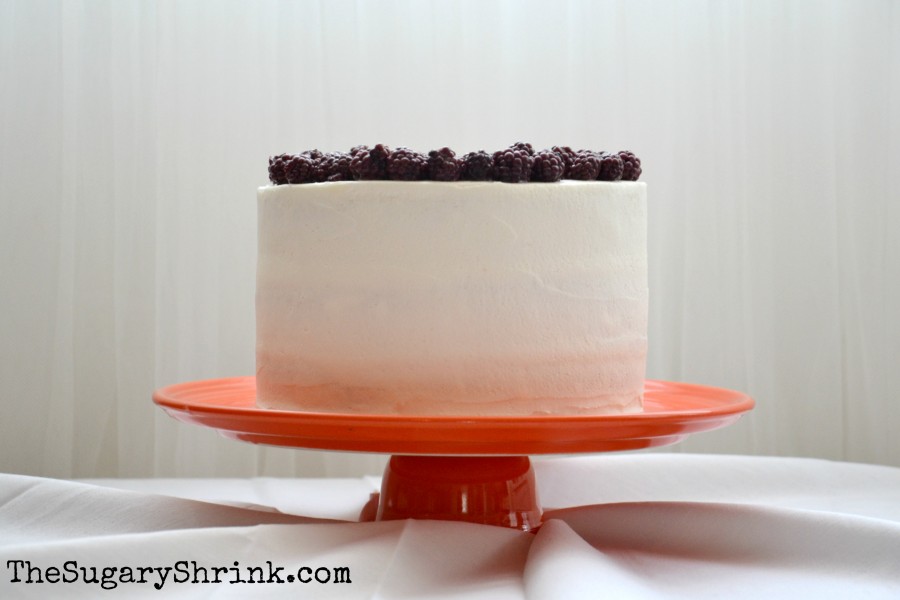 Triple-layer White Vanilla Cake, Vanilla Buttercream with Blackberry Curd Filling, and Vanilla Buttercream Frosting with a Blackberry Garnish
Ok.  A couple weeks ago when I returned home after two weeks out visiting our people, I desperately wanted to bake a cake!  Yes, I had baked cakes, pies, and cookies while traveling – but it's not the same as baking in my own kitchen.
Blackberries were my inspiration and White Vanilla just sounded really good.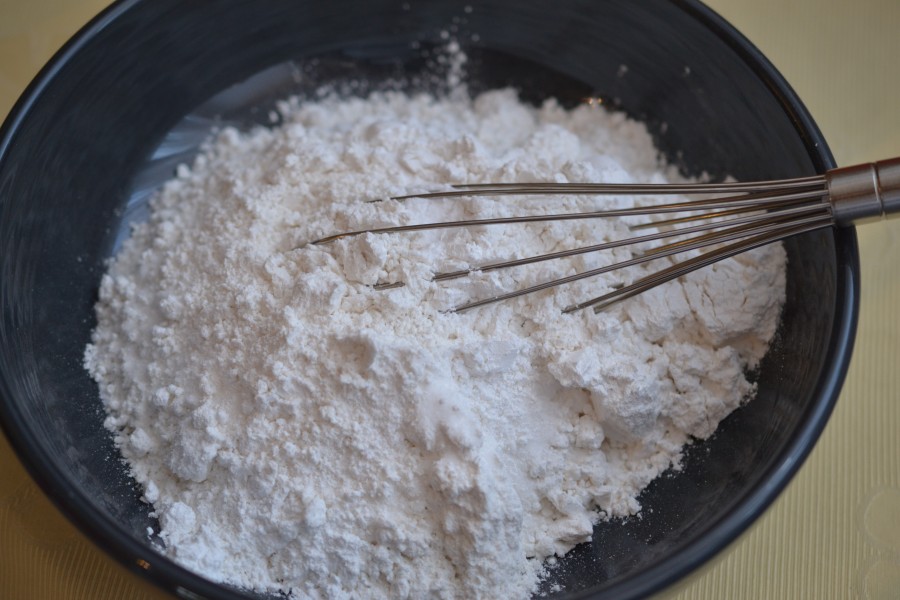 The only difference in preparing White Vanilla Layer Cake and Classic Vanilla Layer Cake… I use six egg whites in the White Vanilla instead of four whole eggs in Classic Vanilla.  The yolks cause the cake to bake yellow in the Classic Vanilla.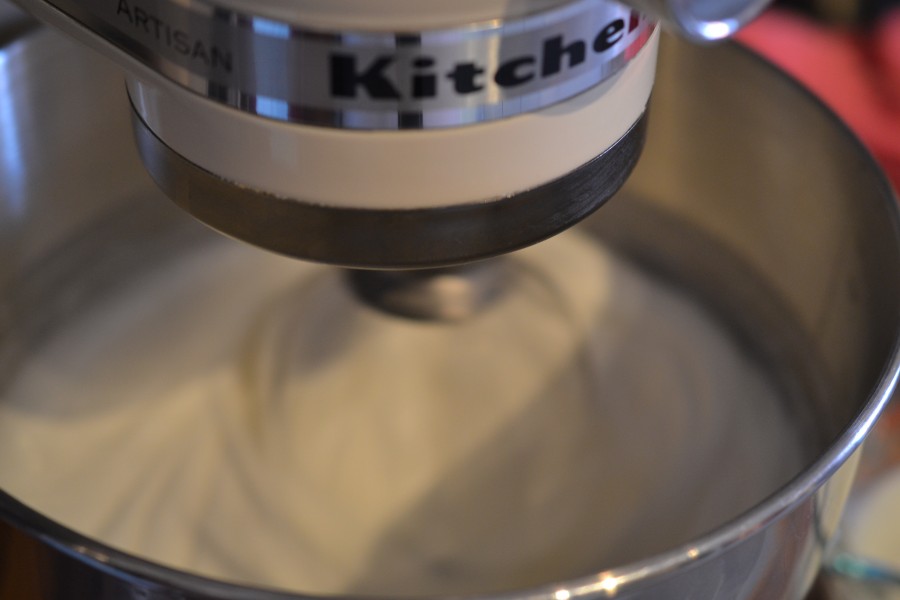 I still get nervous when baking with cake flour.  It is a remarkable product – the reduced level of protein in the flour produces an incredibly light crumb and very moist cake.  It's that good.  And, my anxiety stems from the temperamental quality… the baking temp has to be just so and the timing just right, etc.
I was relieved when all three rounds turned out beautifully.
The white filling with the white sponge was a deliberate choice.  In order to give it more space, I increased the number of scoops of buttercream from three to four.
A very, very thin layer of homemade Blackberry Curd was exactly the right component to give this vanilla cake zing! and a dramatic pop of color.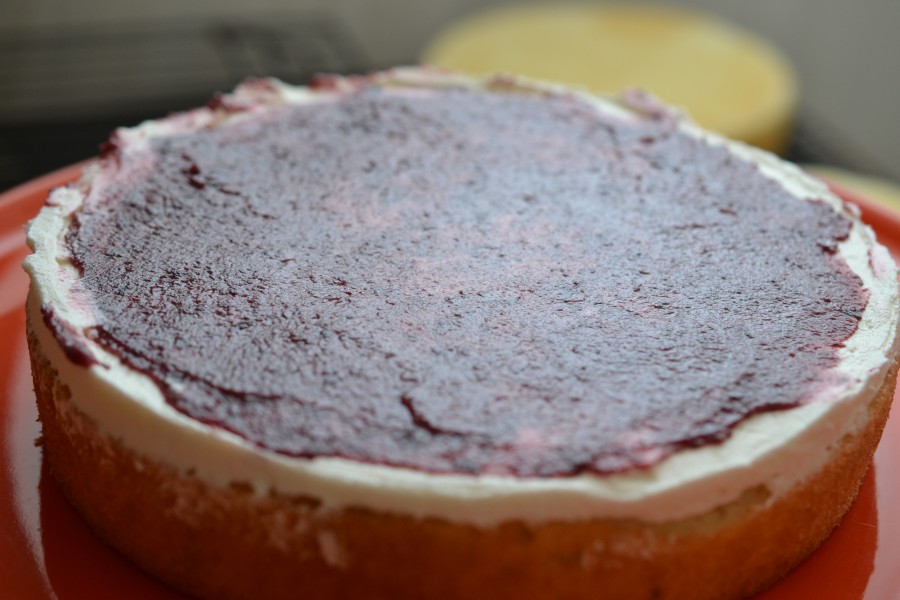 Each layer just as the one before.
Thinning out the stiff buttercream with a bit more milk provides an amazing crumb coat.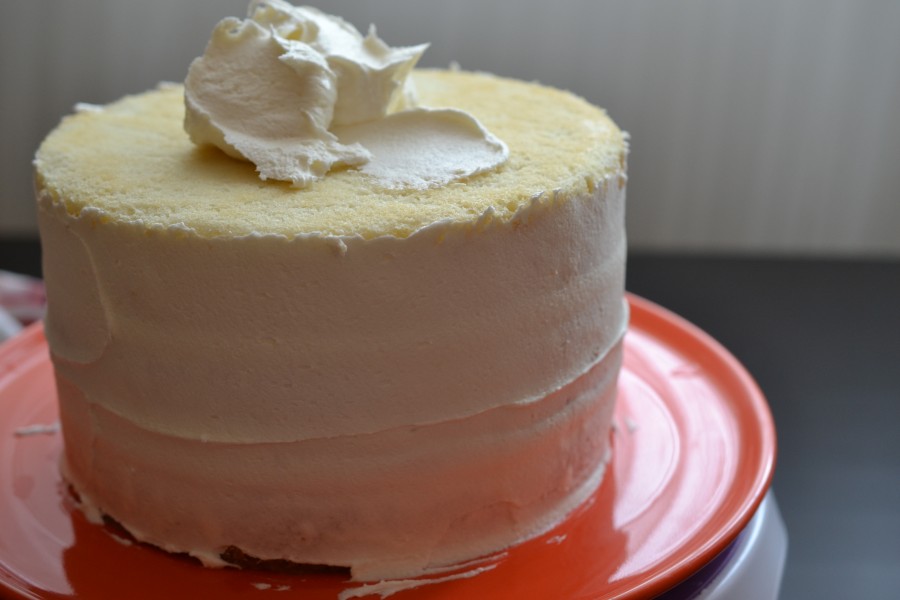 After it sat in the fridge a few minutes, the final Vanilla Buttercream was applied and the blackberries were added.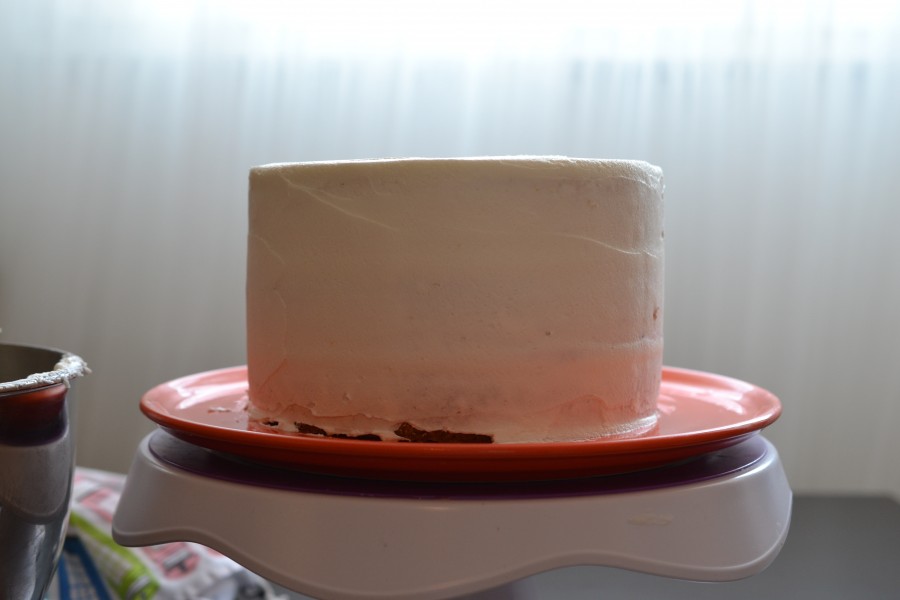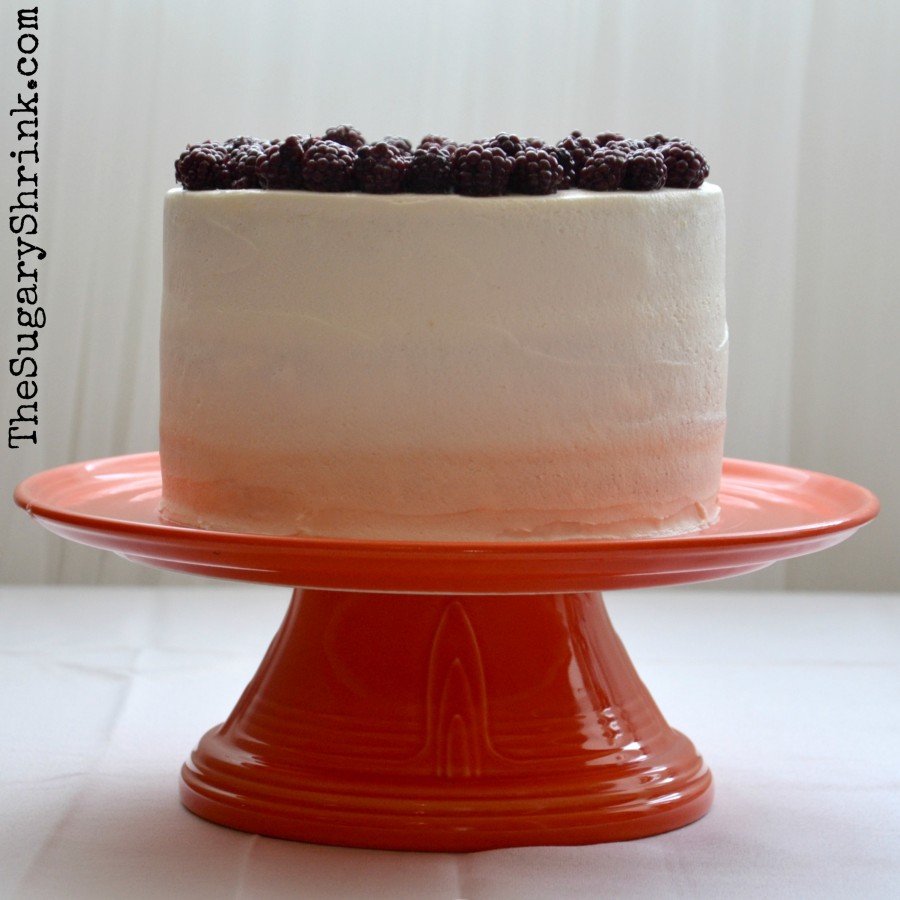 The simplicity of this cake does all the talking.  And I like what it's saying.
The cake looks fantastic sitting on my Fiesta Dinnerware Cake Plate in Poppy.  The slices are equally amazing on these Appetizer Plates in Slate, Sunflower, Scarlet, and Tangerine.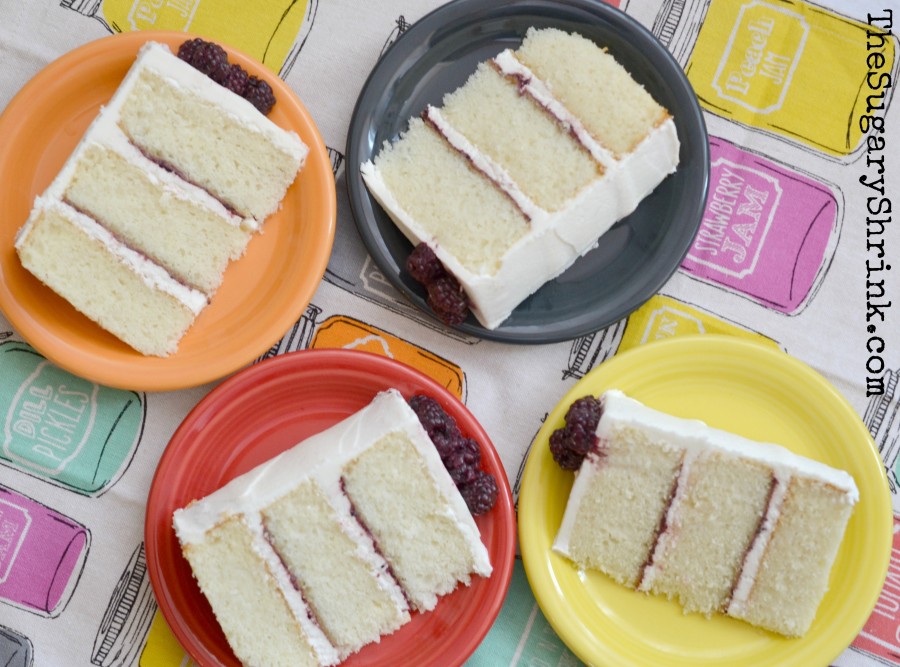 I'm crazy grateful for my life partner, he's a genius and a Renaissance man.
I'm equally grateful for sobriety.
And I can't imagine our lives without our people.