Strawberries and Cream Cake
Triple-layer Strawberry Cake, Cream Cheese Filling, and a Strawberry Cream Cheese Frosting with a garnish of Vanilla Buttercream Roses
And then I wanted to bake a Strawberry Layer Cake.  In November.  Without fresh strawberries.
I surely don't know what happened there, but I believe I said out loud, "I want to bake something pink."  Now that makes complete sense.  Sometimes the inspiration for a cake can come from a person, an image, a season, a flavor, or.. in this case.. a color.
With no fresh berries at the market, I opted for a box of frozen whole strawberries…it worked out beautifully.
The cake began like many other scratch-ingredient cakes begin – sift together the dry ingredients.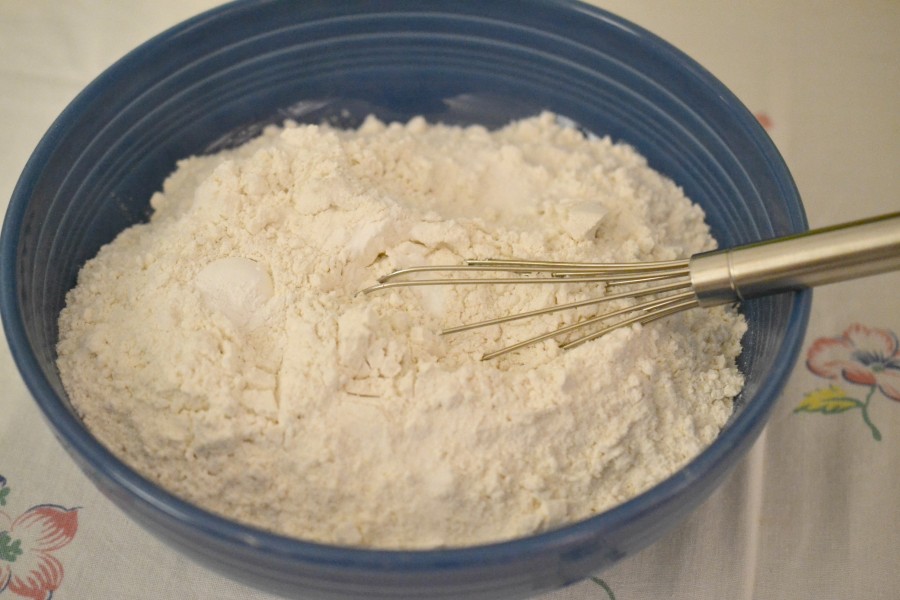 While the oven was heating up and the dry ingredients set aside, I pureed the thawed strawberries; the recipe calls for 1 cup.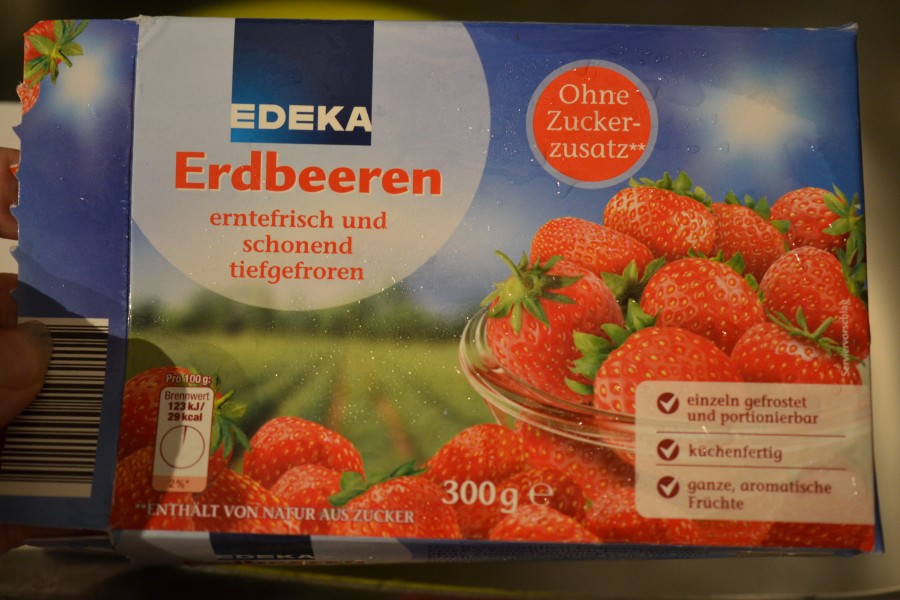 For reference, the 300 grams of strawberries fit nicely in my Fiesta Dinnerware Medium Bistro Bowl.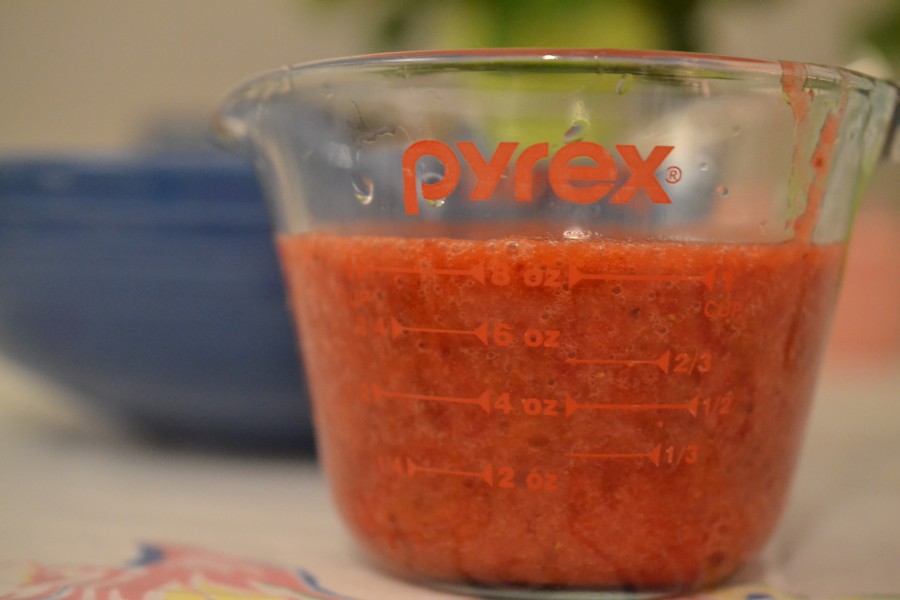 The 300 grams of strawberries (no water added during the puree process) yielded just over a cup.  I saved the remaining 1.5 tablespoons to add into the frosting.
Usually, I add strawberry yogurt to the mix (plain yogurt or sour cream are perfectly acceptable, too), but this time I was feeling edgy and opted for strawberry quark.  This fresh dairy product is more closely related to whey and cottage or ricotta cheese, but in Germany it is quite smooth and resembles yogurt.  The yummy factor is through the roof!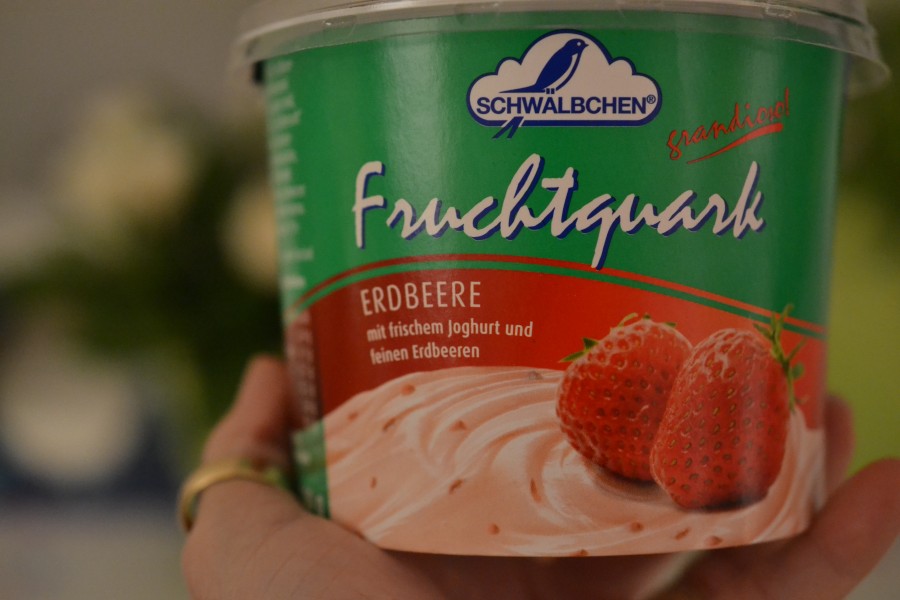 I do love this recipe; it makes a solid dense cake and when fully baked, is ideal for carving.
Using parchment paper to line the bottom of the cake rounds is a humbug step that pays off every single time.  I love knowing that my cakes won't break apart when releasing them from the pan.
Cake construction was straight forward.  I am still quite mindful when working with cream cheese – it needs more time in the fridge to set up.
Doweling this cake was absolutely necessary…these layers were slip sliding away.
The filling and the crumb coat in cream cheese was a strategic choice – help reduce the sweet of the strawberry and kick the flavor profile up a notch.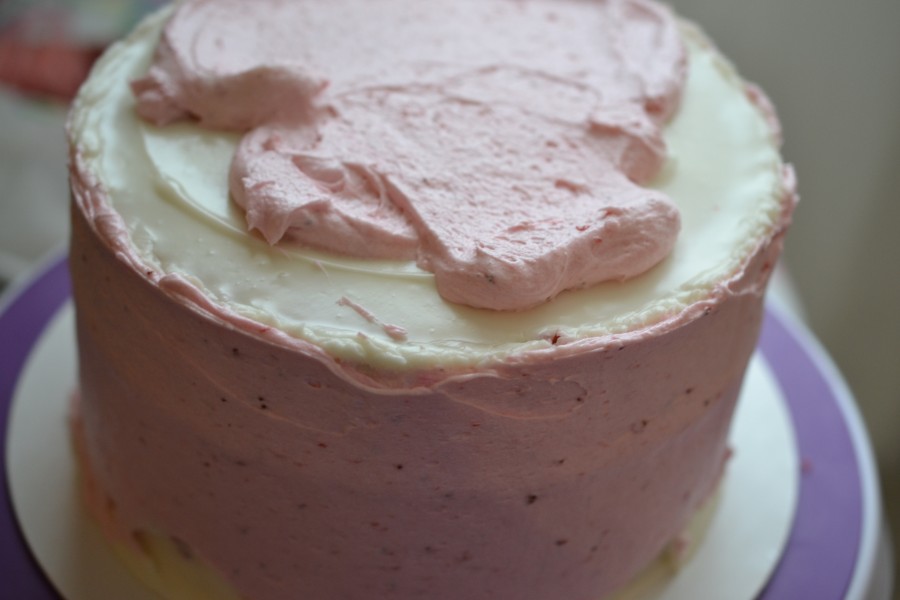 Adding the strawberry puree to the frosting seemed like the natural thing to do.  The little bits of strawberry evident on the smooth exterior was just all the more delicious.  Vanilla Buttercream roses was a smart and pretty choice.
My dude said, "It looks just like a Strawberry Milkshake."  I'll take that.
And then there was a pink cake…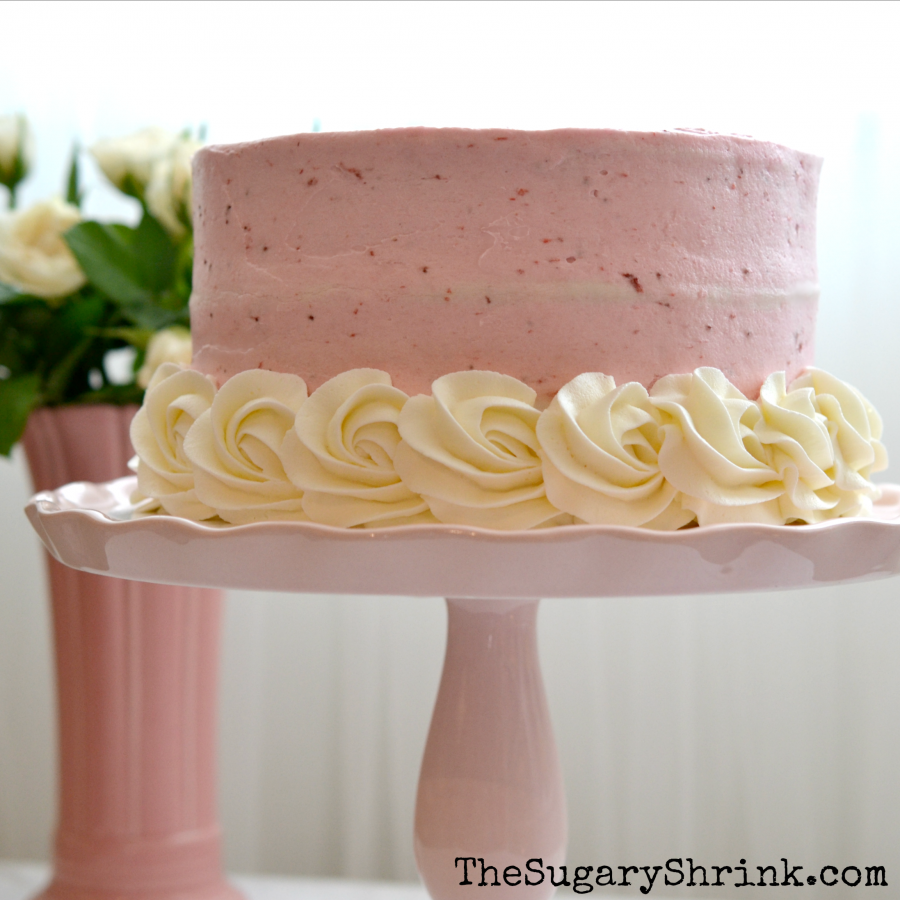 …plus three layers of Strawberry yumminess.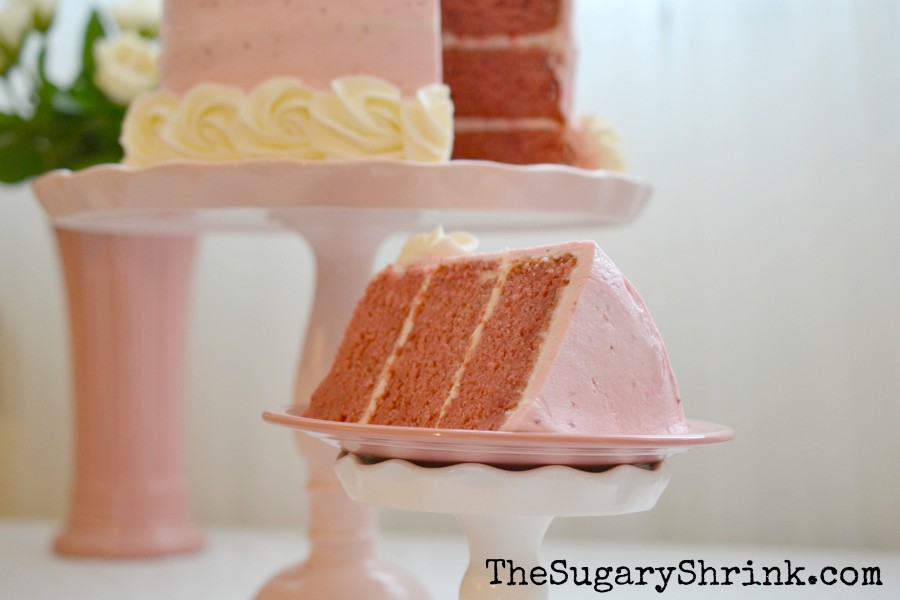 What a great day to bake a cake because it was pink.
What a great day to be sober.
It's a great day to have my life partner home from traveling.
And now, our people get to spend the holidays with us.