Wintery Lemon Layer Cake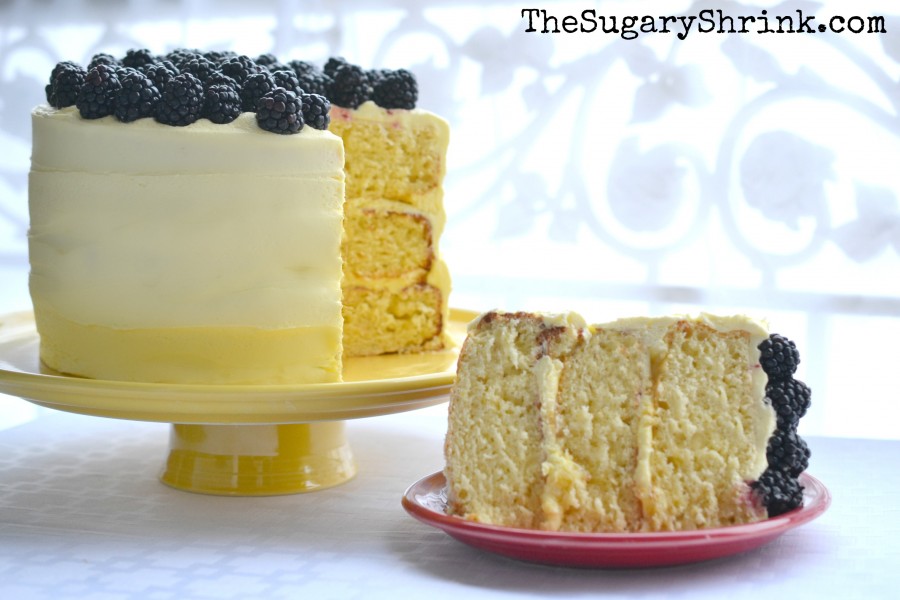 Triple Layer Lemon Cake, Lemon Buttercream & Lemon Curd Filling, Lemon Buttercream Frosting, and Fresh Blackberry Garnish
Oh yes! the snowy days of winter are more manageable with a delightful slice of Lemon Cake.  I appreciate the knowledge that summer will return again …. and nothing is as good a reminder than a tarty tart tart slice of lemony goodness.
This layer cake is not light and full of flavor.  It also makes for a delicious Bundt Cake or Pound Cake – which means it will freeze nicely.
Let's see how this one went together.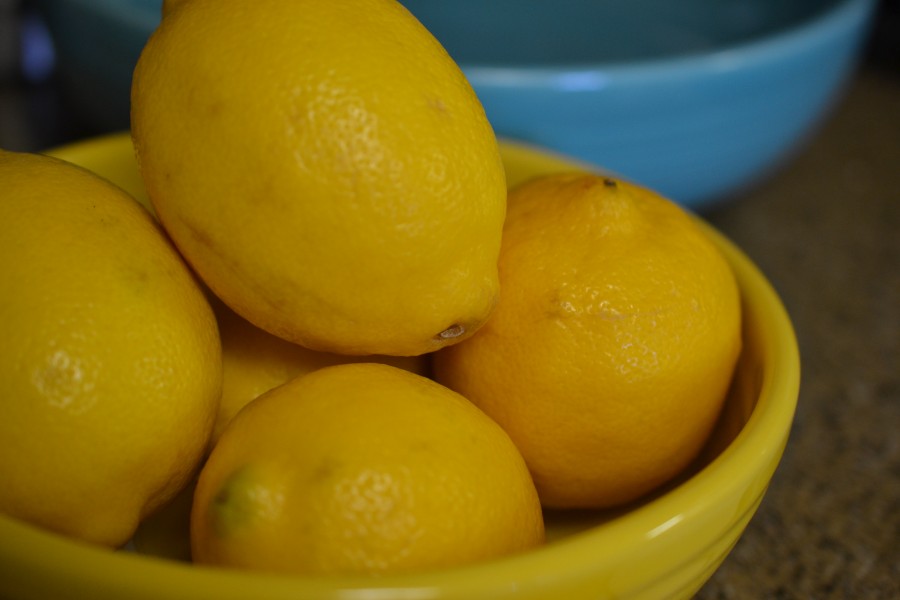 I use my Homer Laughlin Fiesta Dinnerware at every step in the baking process. It takes care of every job and looks great at the same time.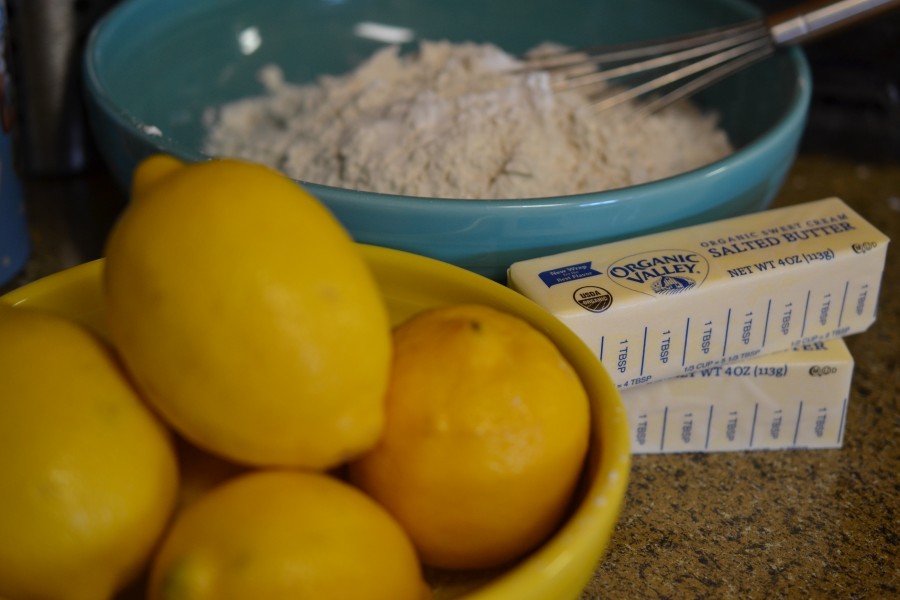 Whisk or sift together the dry ingredients and try to get your butter to room temperature before starting.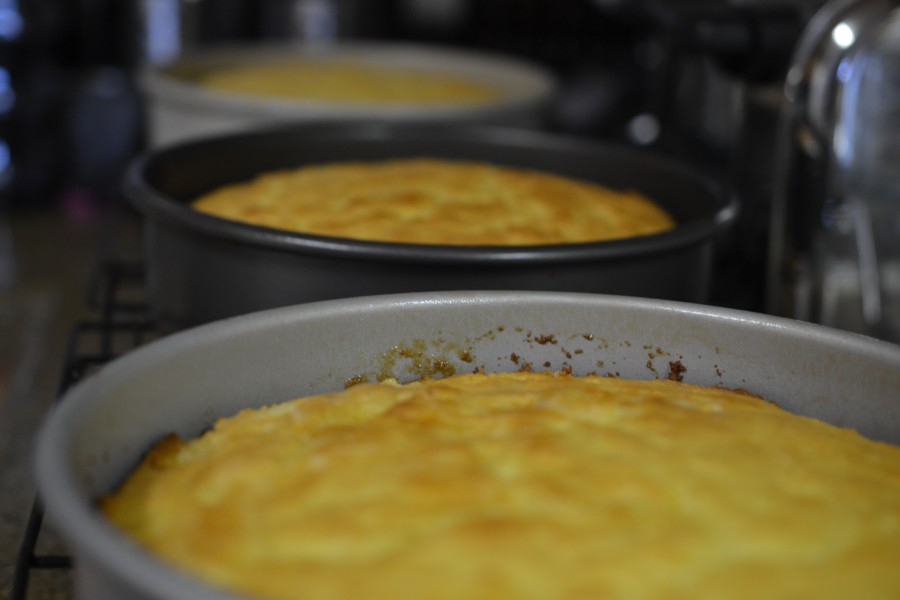 These layers don't have much rise in them.  I do love the way they look coming out of the oven.  Be sure to be kind to yourself and line the bottom of each pan with parchment paper – it saves me every time!
Once the cake has cooled, apply an even layer of buttercream and a light layer of curd.  I found an amazing Lemon Curd at Krogers.
Continue building the cake layer by layer.
Not much curd is needed to really punch up the flavor.  This is just 3 T of curd on an 8″ round layer.  Consider adding an alternate complementary fruit to Lemon Layer Cake, such as strawberry, raspberry, blueberry, or blackberry curd.
Each baker gets to decide if she or he would like to add curd to the top layer.  I chose not to with this cake.
I love a good crumb coat!  Remember, this layer of frosting keeps IN the crumbs so they don't poke out into the final look.
My original design was a heart of blackberries.  However, the berries were too big for the small heart and it looked like a mess.  So, I covered the entire top of the cake with berries.  And that was soooo delicious!!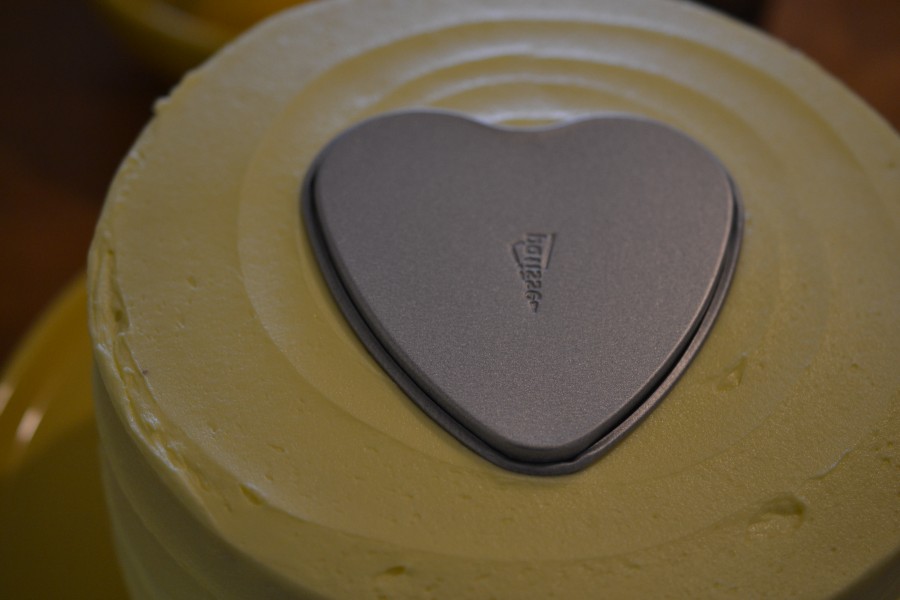 My Fiesta Dinnerware in Sunflower welcomes the day!  I can't help but smile.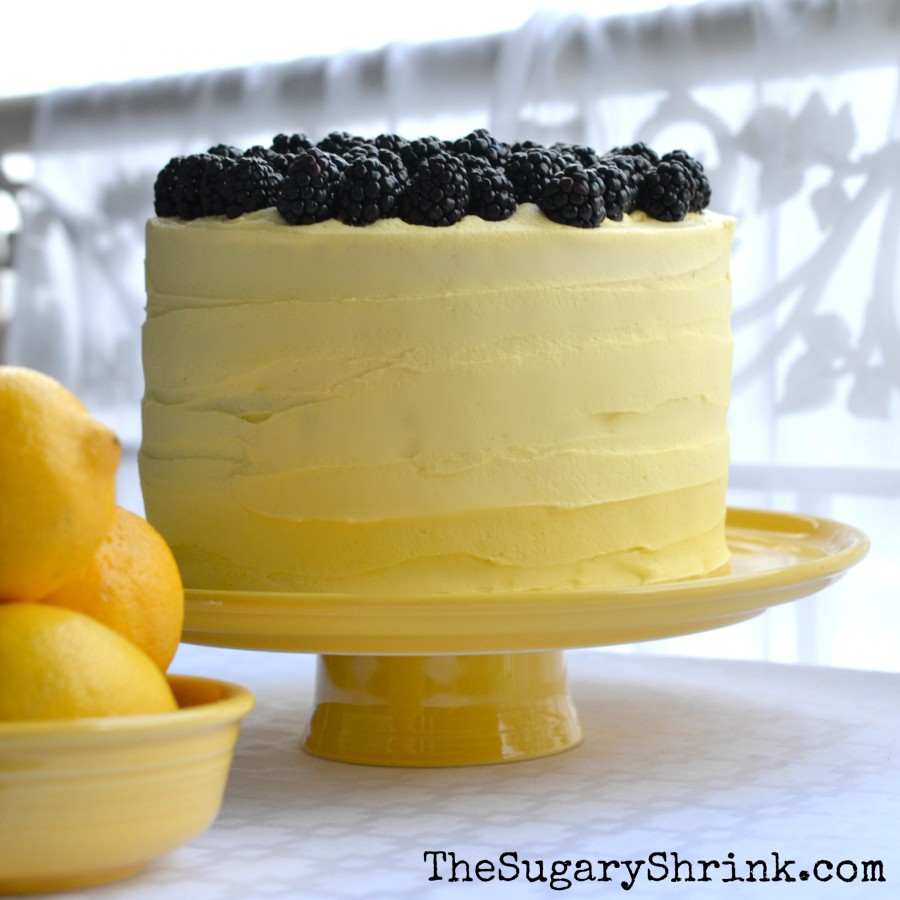 It's a great day when I get to bake a cake.  This cake was extra special since I shared it with a friend.
I love my people like crazy.
I love my life partner husband like crazy.
And I'm grateful for sobriety one day at a time.