Macaron Flower Garden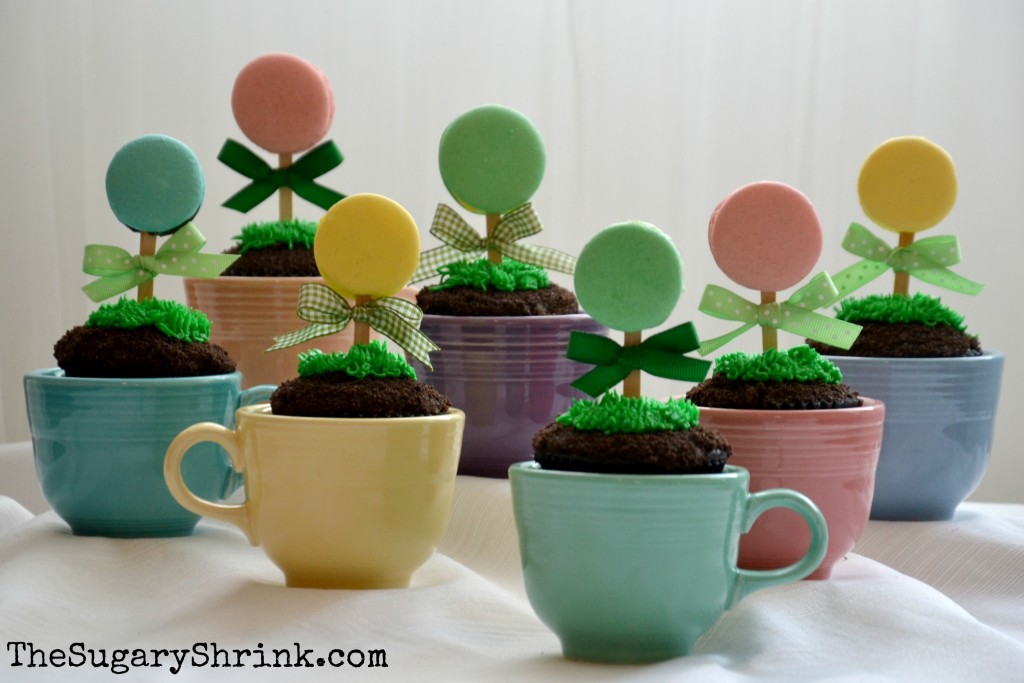 Chocolate Cupcakes with a Variety of Macarons
These cupcakes make me giggle and I'm happy with the results! Executing this piece was definitely a challenge… there were at least 15 dozen moving parts!  Maybe that's reaching…but, almost two years ago I tackled a cupcake build similar to this one and blogged about it here.
I started with my Fiesta Ware teacups in seven different colors: Periwinkle, Yellow, Rose, Lilac, Turquoise, Sea Mist, and Apricot.  Some of these colors are currently available and a few have been discontinued, but I think these  cups are perfect as a 'flower pot.'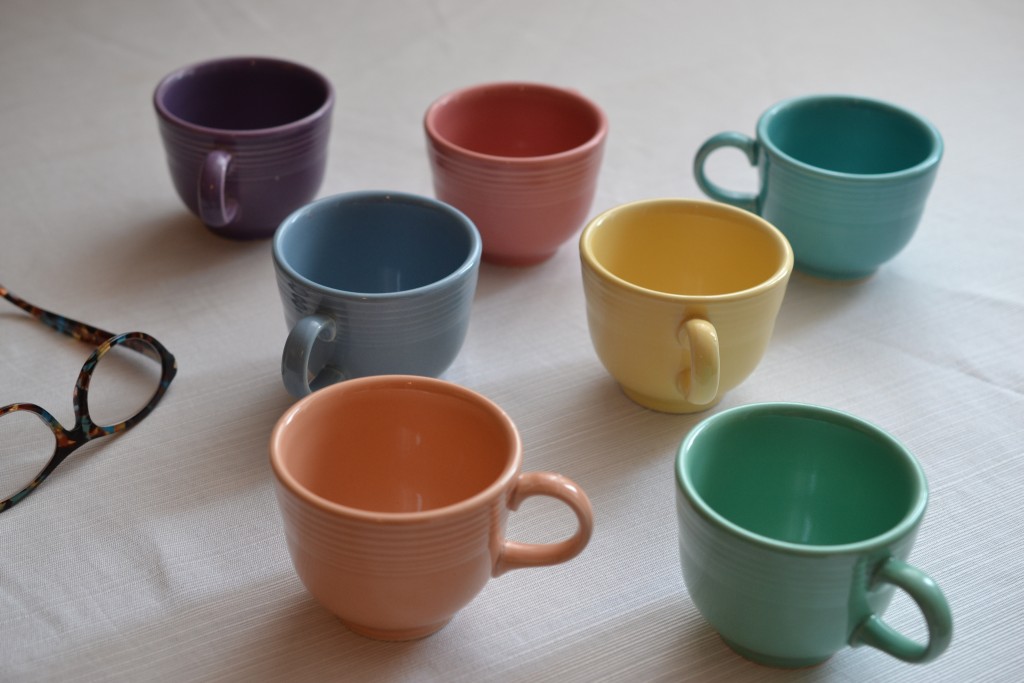 The easy step is making the cupcakes; I baked my favorite, go-to Chocolate Cake.  This recipe has been tested over and over in my kitchen and it's become completely reliable.  The cat-eye glasses are for working close-up.
I whipped together a Lindt Dark Chocolate (70%) Ganache (using whole milk, not heavy cream) – it's a delightful pairing with the processed Oreo crumbs "dirt" for these garden flowers.  These glasses are for clarity in the middle distance.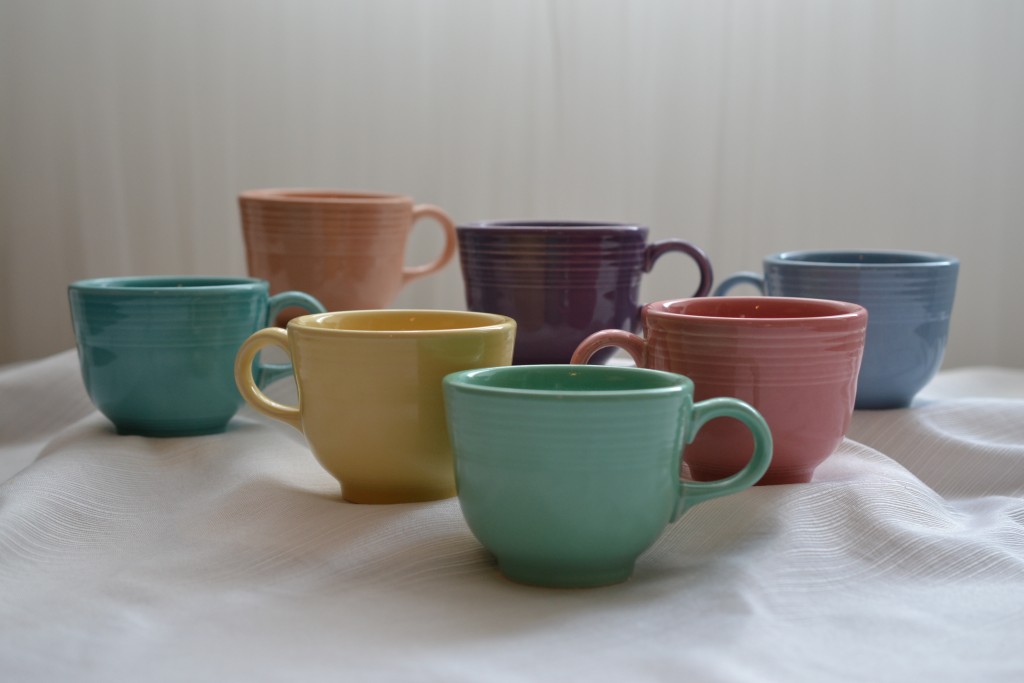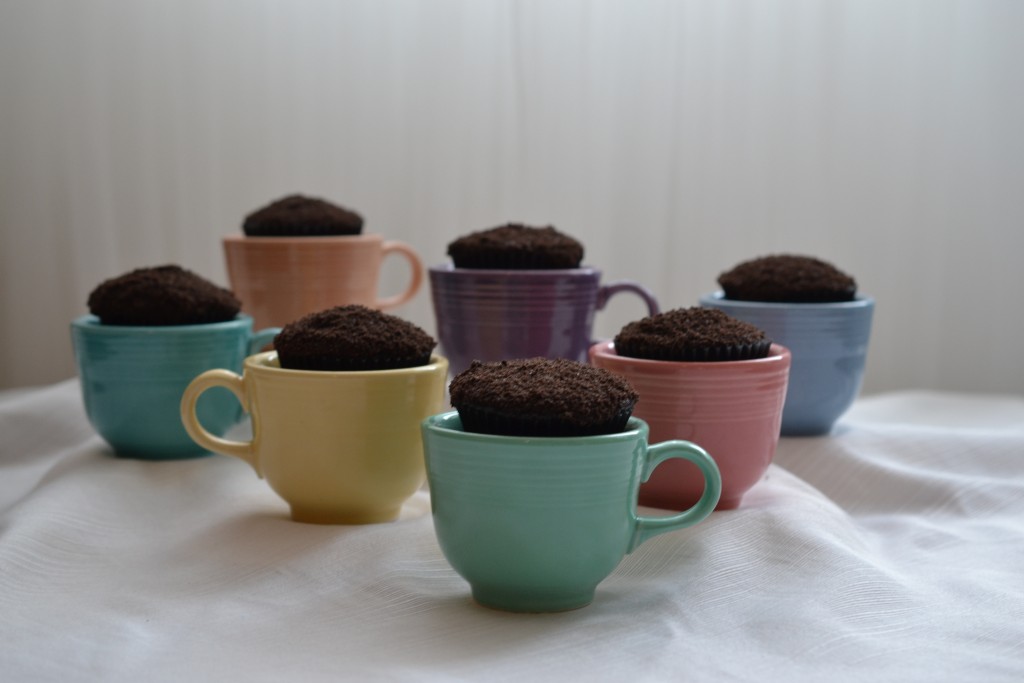 The green, tinted Vanilla Buttercream is one of those small details that isn't necessary but adds a fun touch.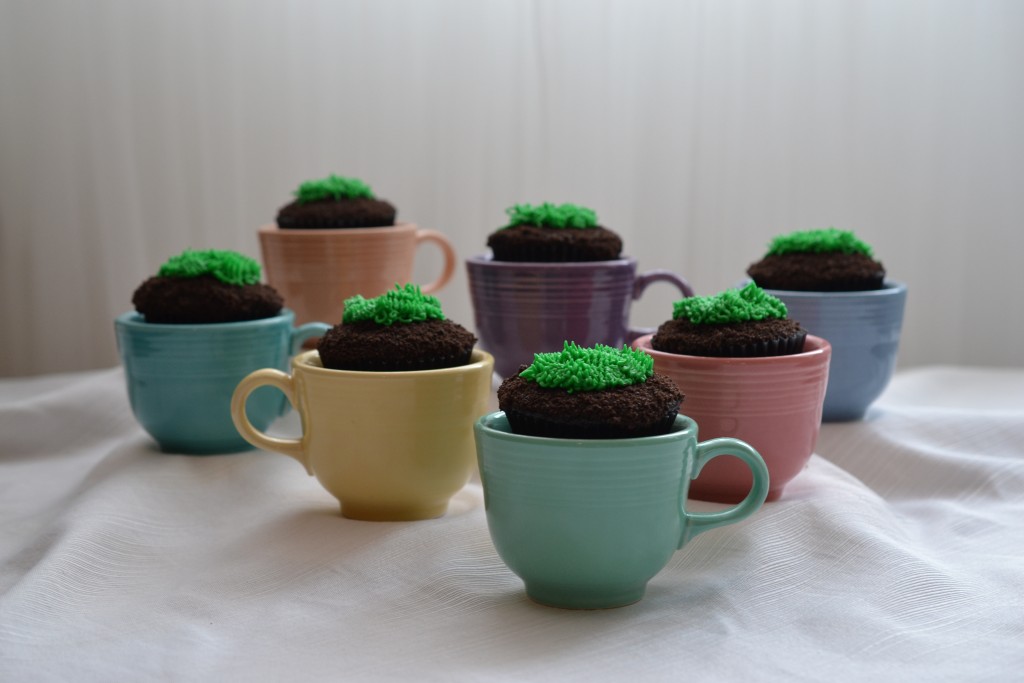 After completing an introductory class in Macaron baking at LaCuisine Paris, I've loved developing flavors and colors.  I've been practicing and that's a good thing.  I blogged about it here.
The coffee-stirrer stick is an ideal 'stem' because it's flat and didn't separate the halves from the filling during assembly.  Green ribbon seems like a natural 'leaf' interpretation.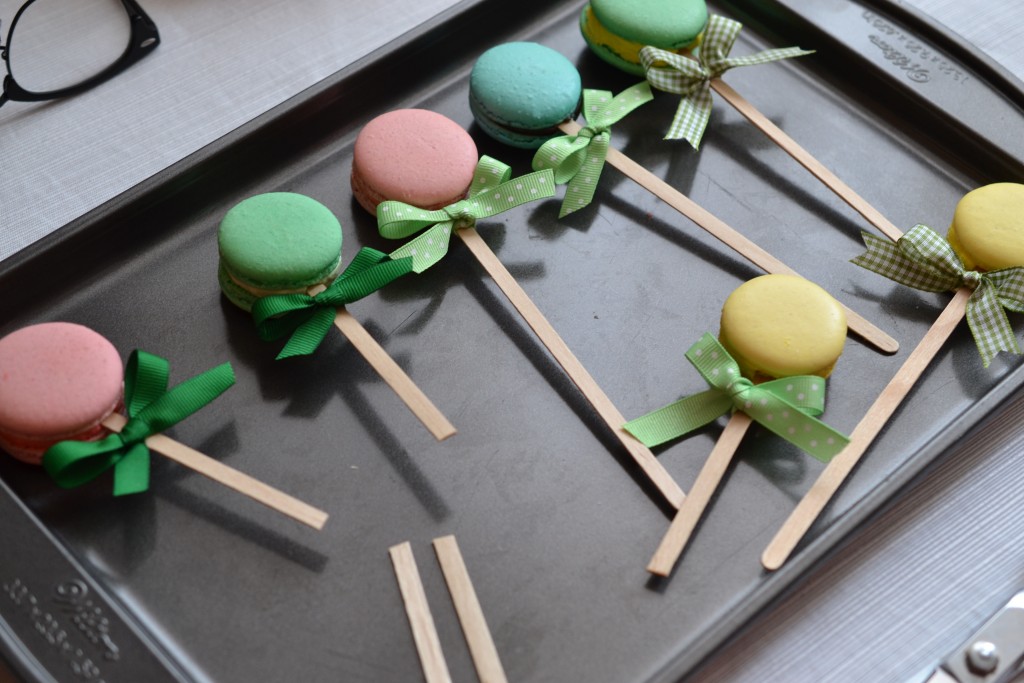 While it is the case I've been baking continuously for months, I simply haven't blogged about it.  Winter is such a tough time for me and the baking was my way of staying grounded.  Now that Spring is here and I've finished travel to visit and tend to family and friends…. I'm ready to pick up where I left off.
Still sober.
Still baking.
Still grateful for my amazing life.
Still empty-nesting with my life-partner.