Orange Cream Cake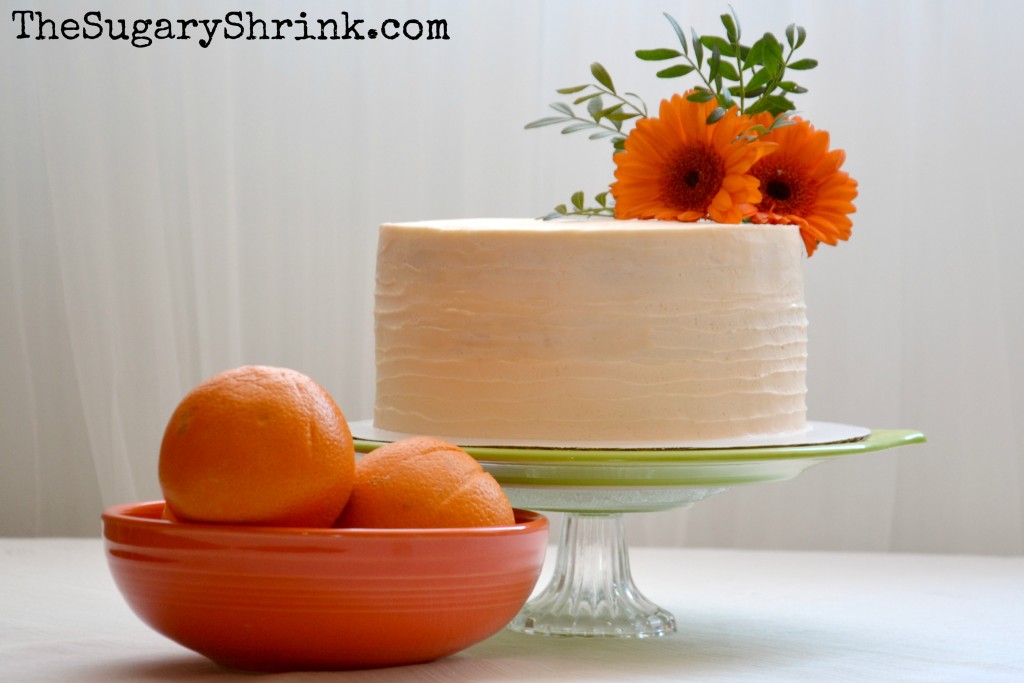 Triple-layer Orange Cream Cake with Vanilla Buttercream Filling and Orange Frosting
Inspiration comes from just about everywhere.  This cake happened as the direct result of an early morning walk and my sudden, intense desire for a tall glass of orange juice.  The fruit looked amazing and was crazy delicious.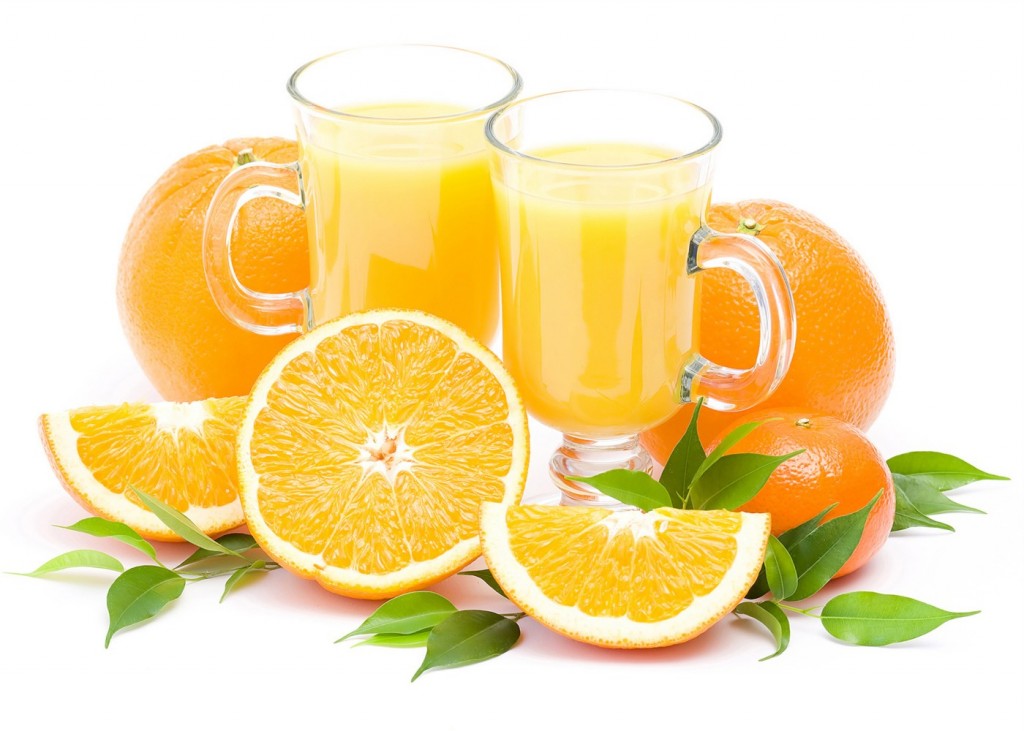 The recipe for this Orange Cake is nearly identical to my Lemon Cake recipe – except I use plain yogurt since it's usually difficult to locate orange yogurt.  Quality ingredients make a difference in the final product, but if you don't have access to fresh oranges – use whatever orange juice is available.
After all three layers were cooled, I constructed this using Vanilla Buttercream.  An Orange Creamsicle is one of my favorite childhood memories…. all that deliciousness melting in the heat of the Midwest and hurrying to enjoy it before it ran down my arm.  Easily, vanilla was a natural choice.  I've baked cupcakes similar to this cake and blogged about it here.
As mentioned before, I've been working on baking even layers.  I hate trimming a cake round down to size because it seems wasteful.  To avoid this, I weigh the empty pans (measuring in grams), then fill each pan, and weigh again.  I take into account any pan variance and do my best to make sure each pan is holding the same amount of batter.
When it comes to frosting, I use my ice cream scoop.  It makes no difference regarding scoop size – just make sure to use the same number on each layer.
Cake stability is increased when the filling to be a bit more stiff since it is supporting several layers of cake.  For the crumb coat, I whip in more whole milk to loosen the buttercream.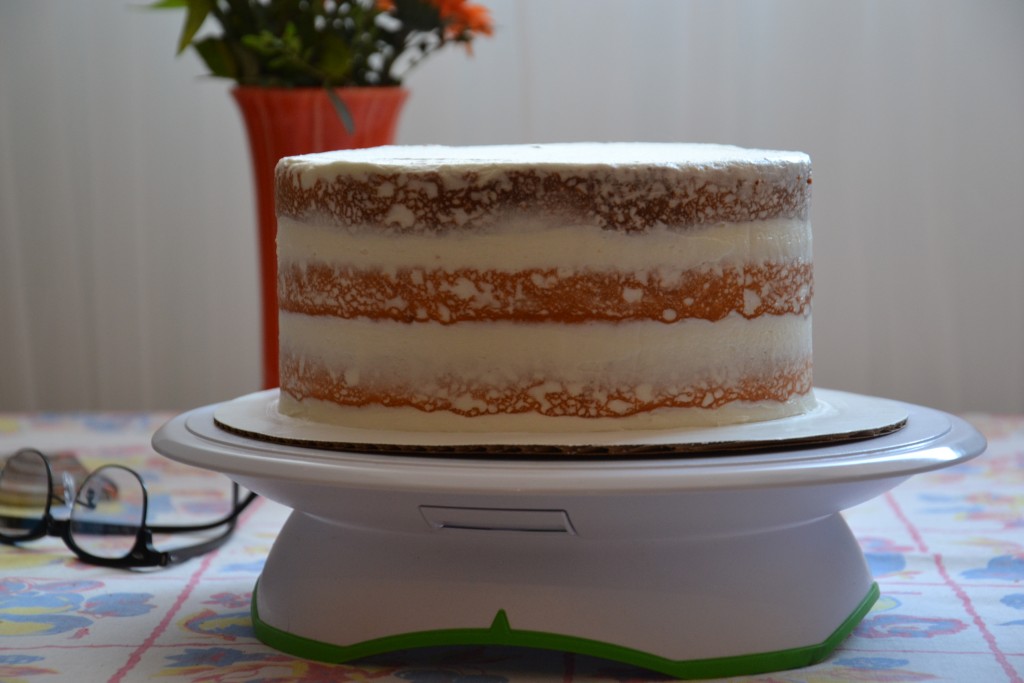 While it sat in the fridge, I prepared some Orange Buttercream and gave it a very, very light orange tint.  I knew the cake layer was a strong orange and know that visual contrast is appealing in art.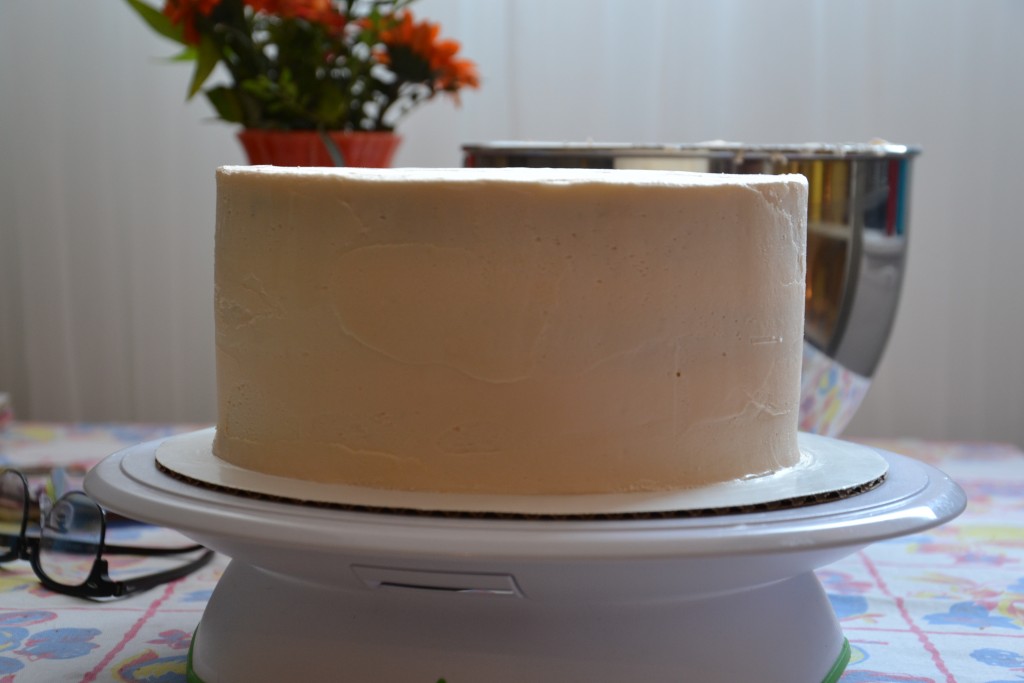 I was pretty certain I wanted a slight rustic feel to this cake with a bold color to accent the light tangerine color.  These Gerber Daisies were ideal.
Sometimes I go through several different cake scenes before I get to one I like.  But, it's worse if I'm really in love with more than one.  And sometimes… there's too much foofarah!
This was a delicious slice of cake.  It definitely had a mid-century modern feel to it.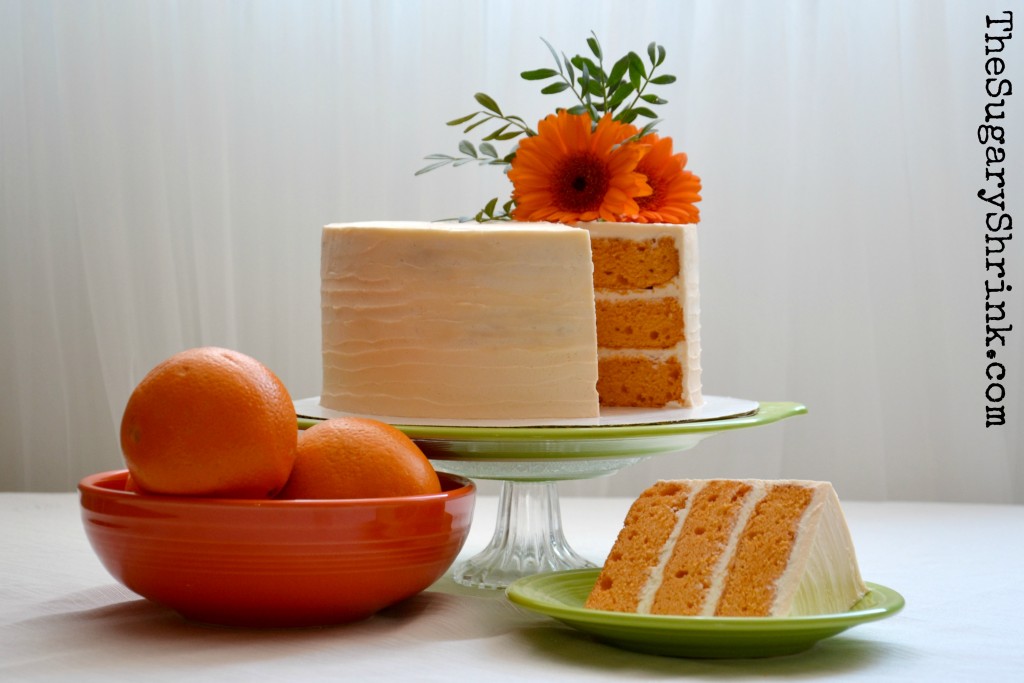 Here's to sober living and life partners and people that can enjoy Orange Cake together.