My Cake is a Hat!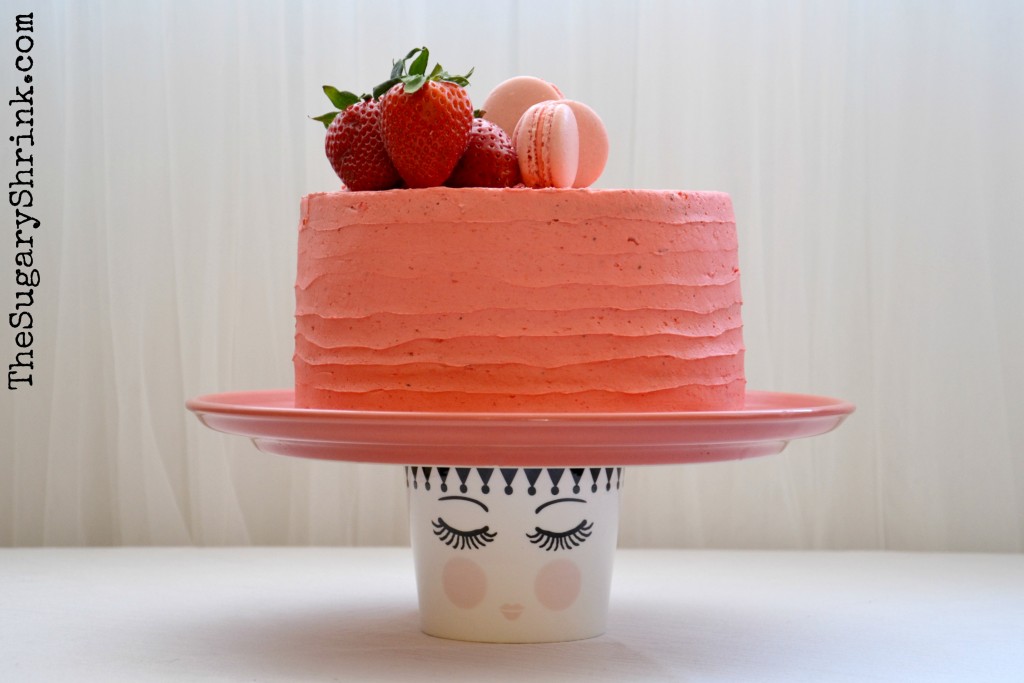 Triple-layer Strawberry Cake, Vanilla Buttercream & Strawberry Curd Filling, Strawberry Curd Buttercream, with  Fresh Strawberries and a Strawberry Macaron Garnish
I am totally in love with this cake!  It's probably all those fresh flavors combined with the scrumptiousness of a homemade strawberry curd.
This cake came to me while shopping in the produce market.  The strawberries were so enticing – even the slightly bruised fruit was delicious, which makes for amazing Strawberry Curd.
The cake plate is one of my favorites… this Fiesta Ware, 12″ round Cake Plate in Flamingo is stunning.  It can easily handle a 10″ round cake, though I opted to bake a 9″ cake for this effort.
Sometimes I pipe a ring of buttercream around the edge of the cake to keep the curd from oozing off the cake and down the side.   But, I was trying a different technique on this effort.  I used a really stiff buttercream as a mortar to keep the curd between the layers and not on the outside.  It worked…mostly.
The Strawberry Cake is quite a sturdy recipe and stacks beautifully.  It'd be an ideal base for a tiered cake.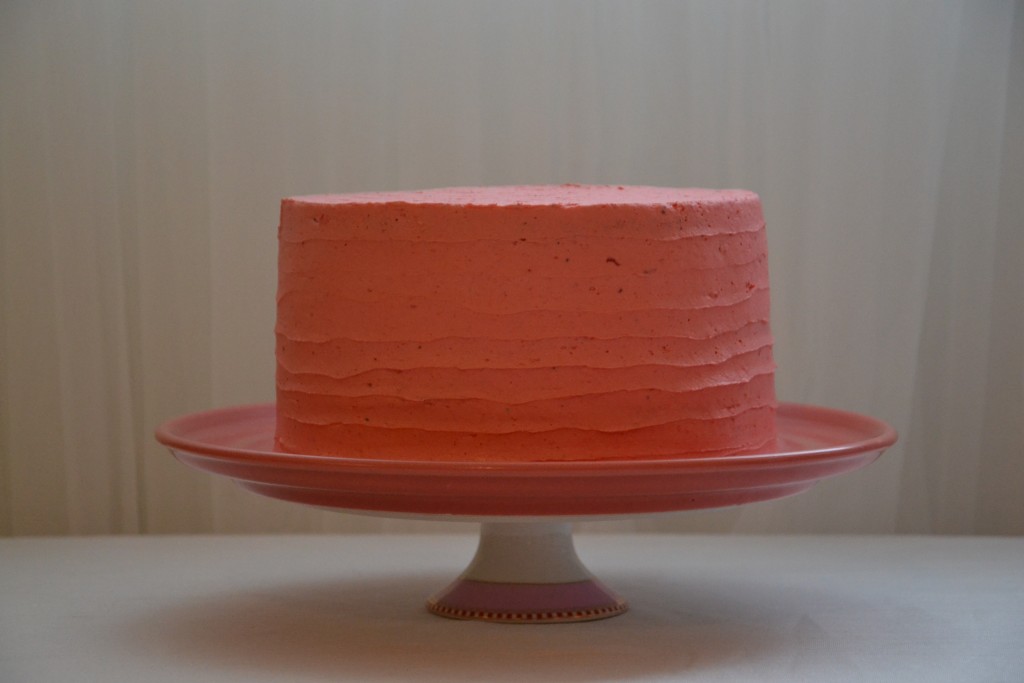 Sometimes I try several stands before deciding on just the right one, but at this point, the cake design was delightful.  I love this rustic look on the Fiesta while sitting upon a coordinating stand.
Then I added the fresh strawberries and macarons…that changed everything.
Here's a quick look at the egg whites with sugars and a bit of powdered coloring of the macarons.  These were baked the day before the cake and the yumminess can't be denied.
I stepped back and all I could see was… an Easter Bonnet.  I had recently found this little planter in Paris in March and think I just about died from adorableness.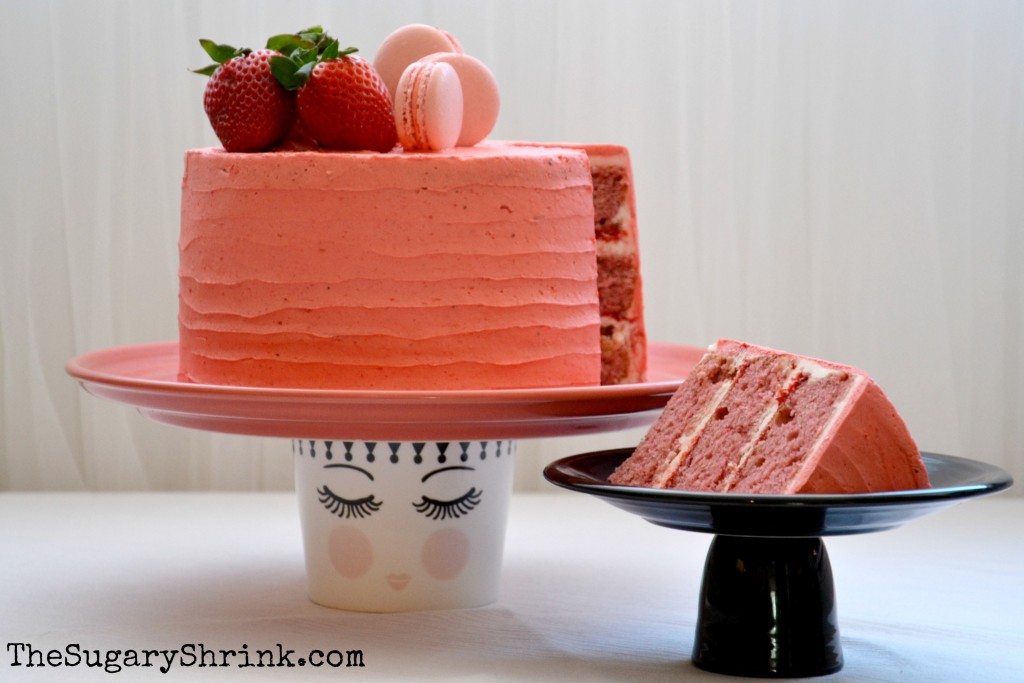 I'm grateful I get to bake and be creative with what I have at hand.
I'm grateful I have an amazing life partner who encourages adventures, both tiny and grand.
And none of it happens without sobriety.