Luscious Red Velvet Layer Cake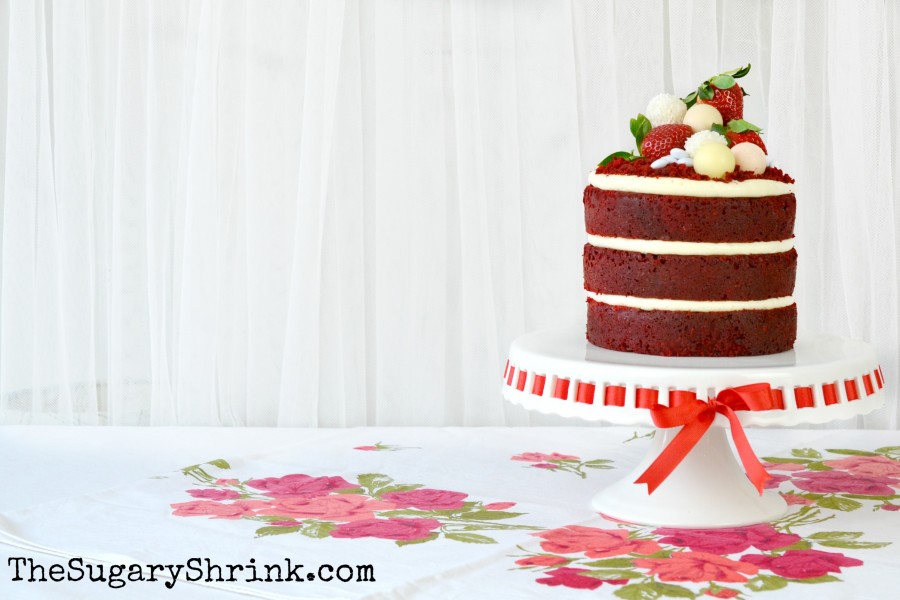 Triple-layer Red Velvet Cake and Cream Cheese Buttercream Filling garnished with Fresh Strawberries, Lindt Bonbons, Raffaello Bonbons, and White M&Ms
A classic that's perfect for any occasion …or days that end in 'y'.  I love this beautiful Red Velvet Layer Cake and Cream Cheese Buttercream.  I hope that's not bad to say about one's own work.
I don't know what put me in the mood for Red Velvet… I'd been baking classics all week and realized this beauty hadn't made the list yet.
Growing up in the Midwest, I'd never had a slice of Red Velvet Layer Cake.  However, once I'd married a Renaissance Man raised in the South, I enjoyed a slice of this heaven on my first visit back to his people.  It was delicious and forever changed cake for me.
I haven't mastered this cake yet – I'm still working with the leavening agents – it bakes beautifully and tastes amazing, but the center still sinks a wee bit.  It irks me and in what universe does RV Cake get on somebody's nerves?
Here we go…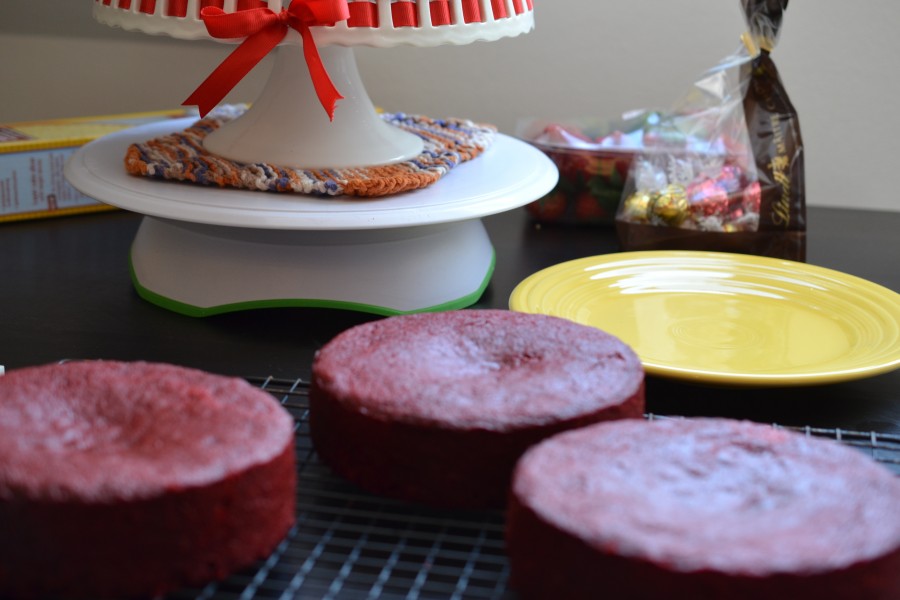 See?  It's sinking and I don't like it.  I think the larger pockets indicate heavy proteins that prevent an even crumb.  The upside is… when it's leveled out, the top can be made into Whoopie Cream Pies and the crumbs can provide a lovely, rustic design.
I wanted the cake to have a really striking appearance by highlighting the contrasting red and white. Instead of fully covering the cake in amazing Cream Cheese Buttercream, I piped the filling on between the layers.  This technique makes for a very tidy appearance.
I love such a clean look.  And, I don't believe the experience of eating a slice of this cake is diminished by a reduction in buttercream.
So… with the topped pieces, I made a few cream pies and shredded a few for crumbs to garnish the top of the cake, as a base of tremendous color.
Time to decorate.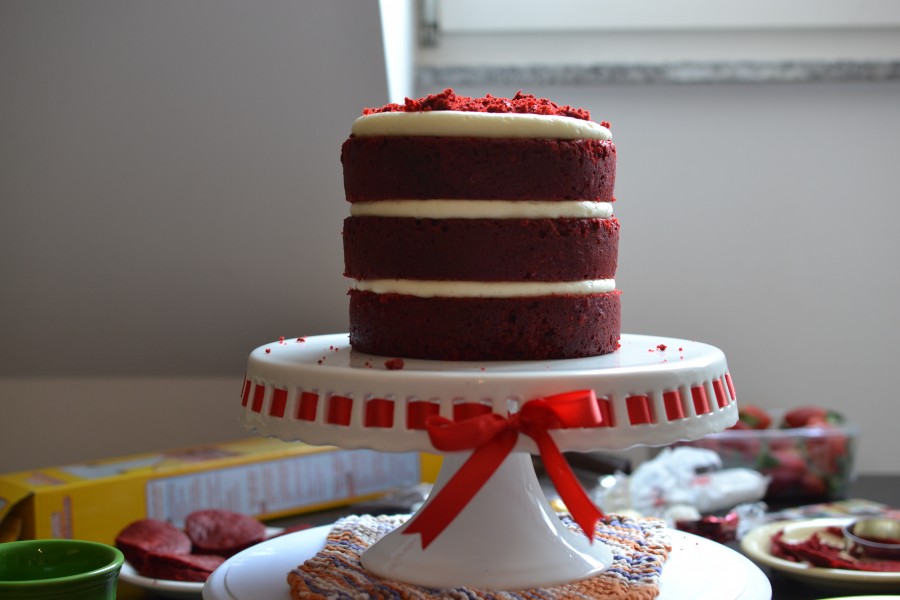 I wanted colors and flavors that would complement this cake… White Chocolate and White Chocolate with Strawberry Bonbons from Lindt, Raffaello Bonbons, fresh strawberries, and white M&Ms.  Oh what a wonderful combination.
It's a classic cake with a modern design.  It's not the slice of cake I first encountered in 1987, but I like this one equally if not more.  I was very excited to share this one with my life partner (it's one of his favorites).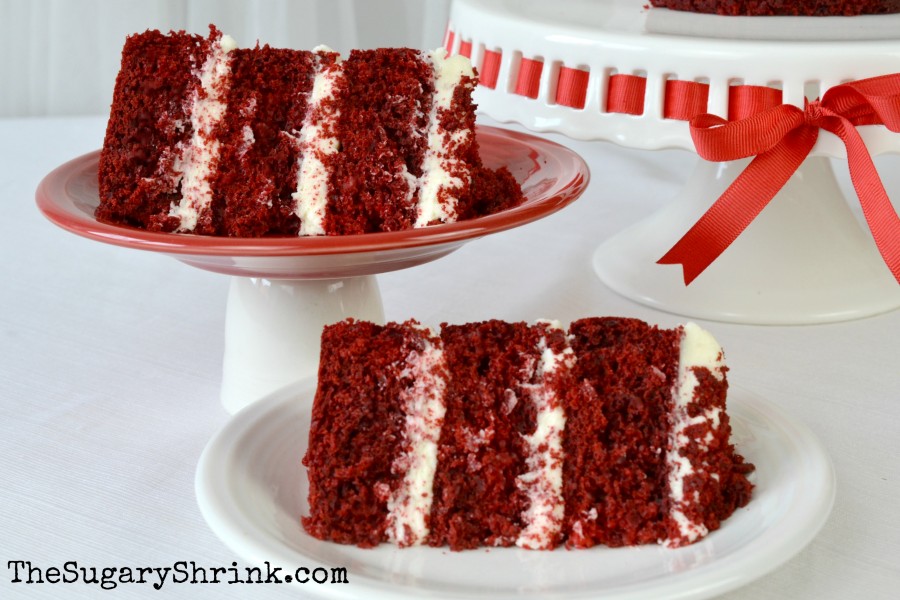 What a great life I get to enjoy – the love of my life partner and our people.  And of course sobriety.