Chocolate Chip Cookie Cups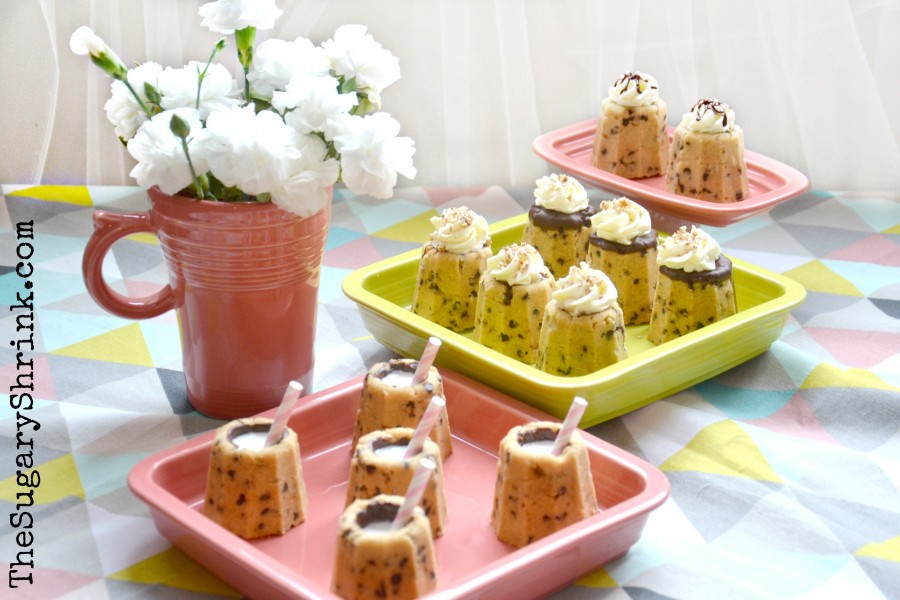 Chocolate Chip Cookie Cups with Milk or Whipped Cream
You guys!!  These little cookie cups are so approachable and very doable for home bakers!
Here we have chocolate chip cookies with more chocolate and milk… built in.  Why hasn't this been in my life all along?
So.. the pan made by Nordic Ware in Minnesota is an engineering marvel.  It comes with a cookie recipe (thank you Nordic Ware test kitchen!) specifically designed for this bake ware pan – it doesn't have baking powder or baking soda, yet is delicious and holds the shape beautifully.
And it looked way too complicated and beyond me.
I love my cakes and cupcakes and pies and galettes and cinnamon buns, etc etc.  Cookies?  I can barely get the most basic cookies to turn out well.  It's a hurdle.
But, when I got my hands on this pan… whew, challenge accepted.  You know what?  It was so easy!
I followed the directions exactly – even then, I didn't expect even half to be successful.  But, when the first pan of cookie cups released onto my cooling rack .. 100%!!  "OMG  This is happening."
How they went together…
I mixed the cookie dough late just before bed, then popped it into the fridge over night.  The next morning after breakfast, I heated up the oven and started by coating the pan with non-stick cooking spray, flour incorporated in it.
That's when it was time to fill each cup – I pressed the cookie dough down into each opening and filled it to just over the top of the center post.
Without the baking soda and baking powder, there was little rise during baking – which was great!  No way did I want each cookie to puff up and over flow.
It's that moment just before releasing a cake or cookie from the pan when I whisper "please please please work."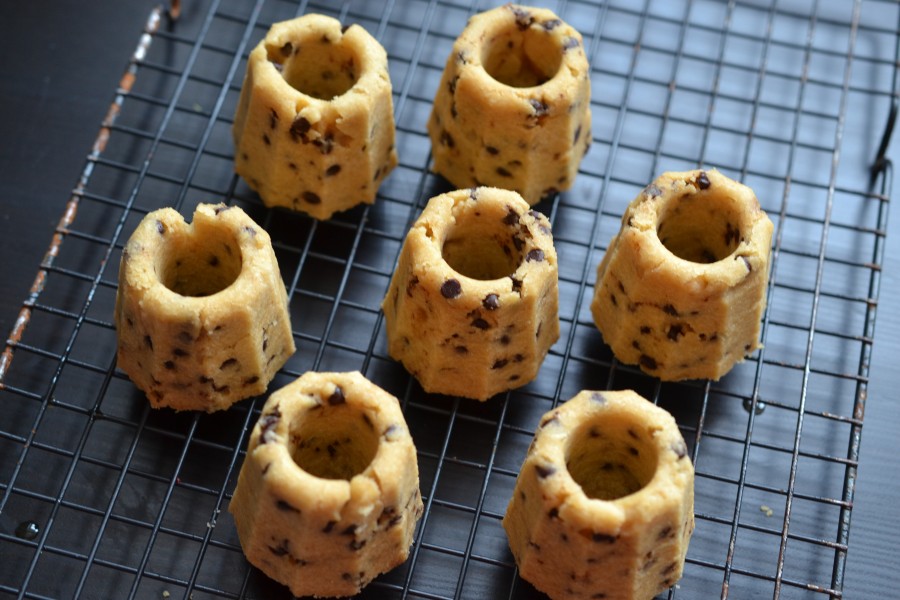 Shazam!  These look great!  No way did I expect for this to work and I so loved being wrong.  My first thought, "Wow!  That was easy!"  And it was.  The cookie dough went together in a snap and loading the pan was hands-on pressing down into the little cup.  Piece of cake. 🙂
The recipe stated the yield is 14-16 cups and I made 16 cups.  Time to load up the pan again.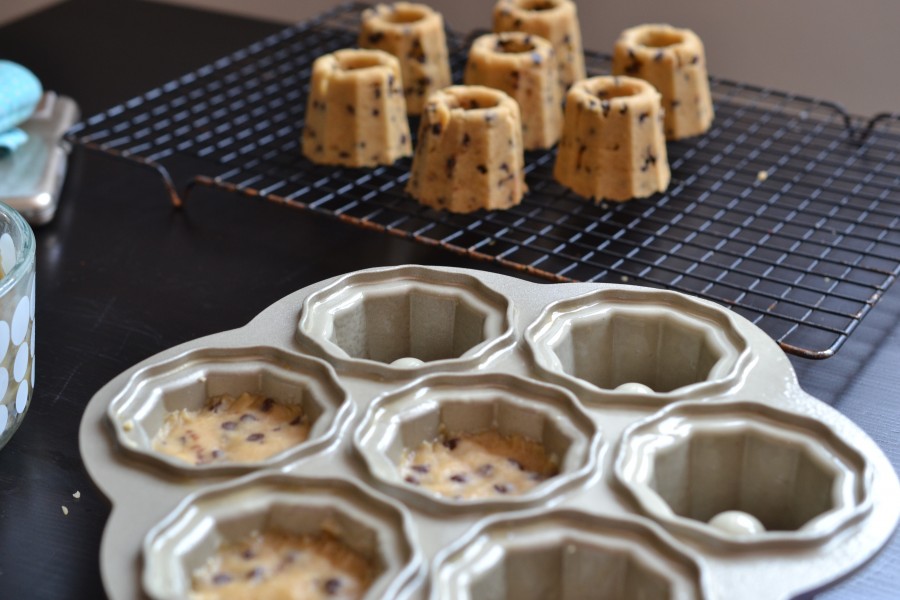 Then it was time to whisper "please please please…"
I couldn't have been more excited.  So maybe it was the case that not each cookie was perfect, but I sure did love the results.
Now it was time to coat the inside of each cup with chocolate.  I melted 1/2c. chocolate chips with 2/3 tsp of vegetable oil.  Again, I followed directions on pouring the chocolate in, distributing with a knife, and popping them into the fridge for 30 minutes.
Since I had a bit of chocolate left over, I dipped a few of the cups into the melted chips for a nice little chocolate rim.  Because more chocolate on a chocolate chip cookie is always welcome, right?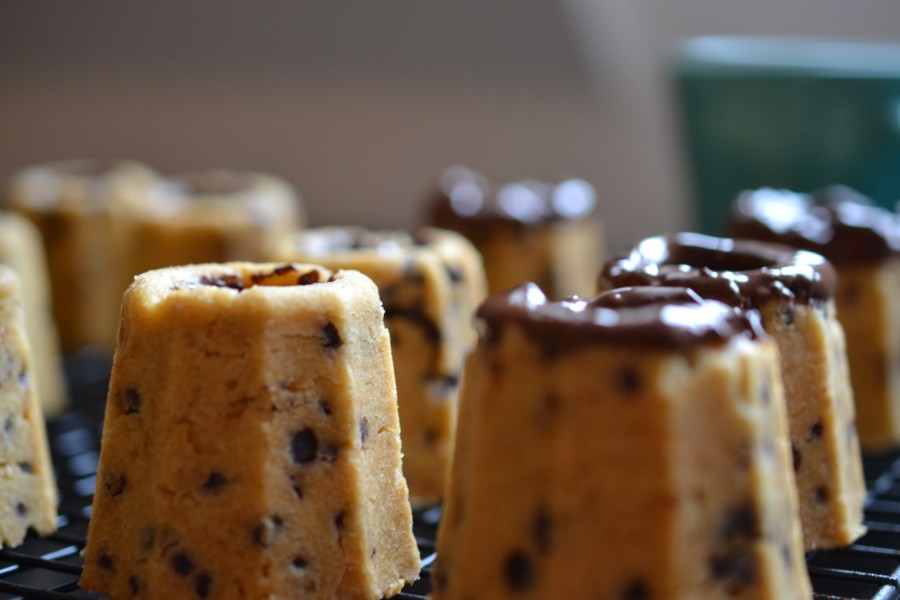 The primary directions suggests adding milk to the cup because the chocolate coating helps maintain the integrity of each cookie.  I did that, but why stop there?  The ideas have kept on coming.
I made some heavy whipped cream for an alternative… adding chopped pecans for a garnish and I even tried a wee bit of chocolate drizzle.  Now, that is almost like a mini-Chocolate Chip Cookie Sundae.  Yep, that sounds delicious all day.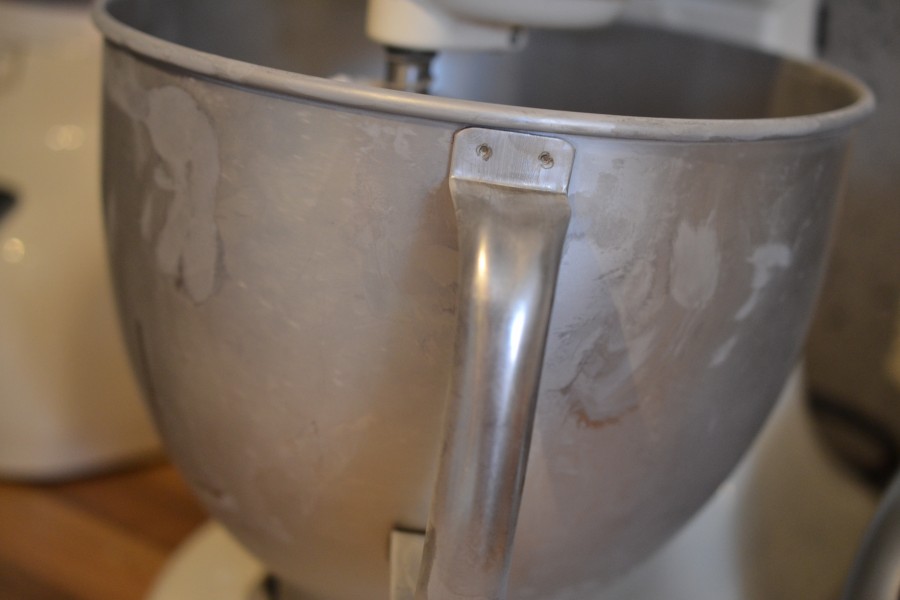 Staging for a good photograph was all about timing.  I didn't want to add the milk too early thinking the cups might fall apart after a short time but anticipating the whipped cream could withstand the wait.  Also, if there's milk in a chocolate chip cookie…add a straw.
The things I learned with this crazy dessert….
It was way easy for home bakers who don't excel at cookies which makes this approachable
The step-by-step instructions that accompany the pan… work
These cups are sturdy – I left a few on the counter and put some in the fridge; all are still standing tall (even those cups with milk)
People loved them! – the testers all loved the texture of the cookie and the whipped cream, but seriously loved the fun of drinking milk and then eating the cup
I plan to make these adorable cookies for almost every dessert table I put together from now until forever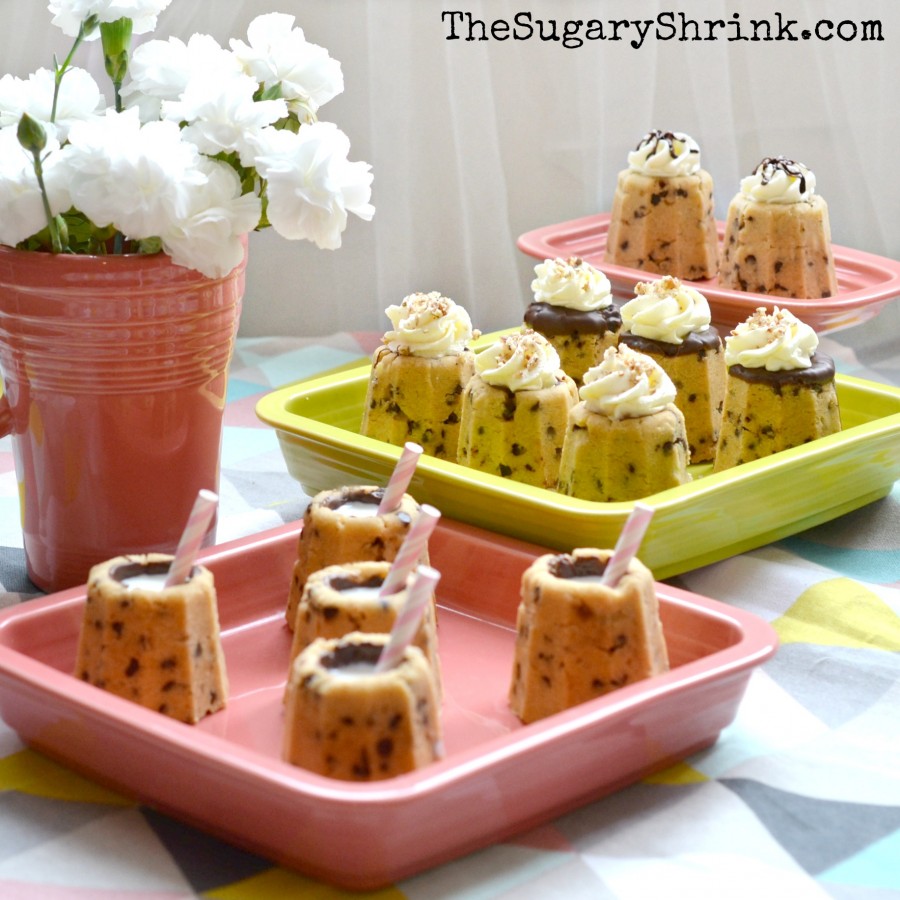 I loved sharing these with my life partner… he was super supportive of this effort and a terrific cheerleader.
I wish I could have shared these with our people, but I'll bake more when I see them next.
And, without sobriety, I'm not even trying.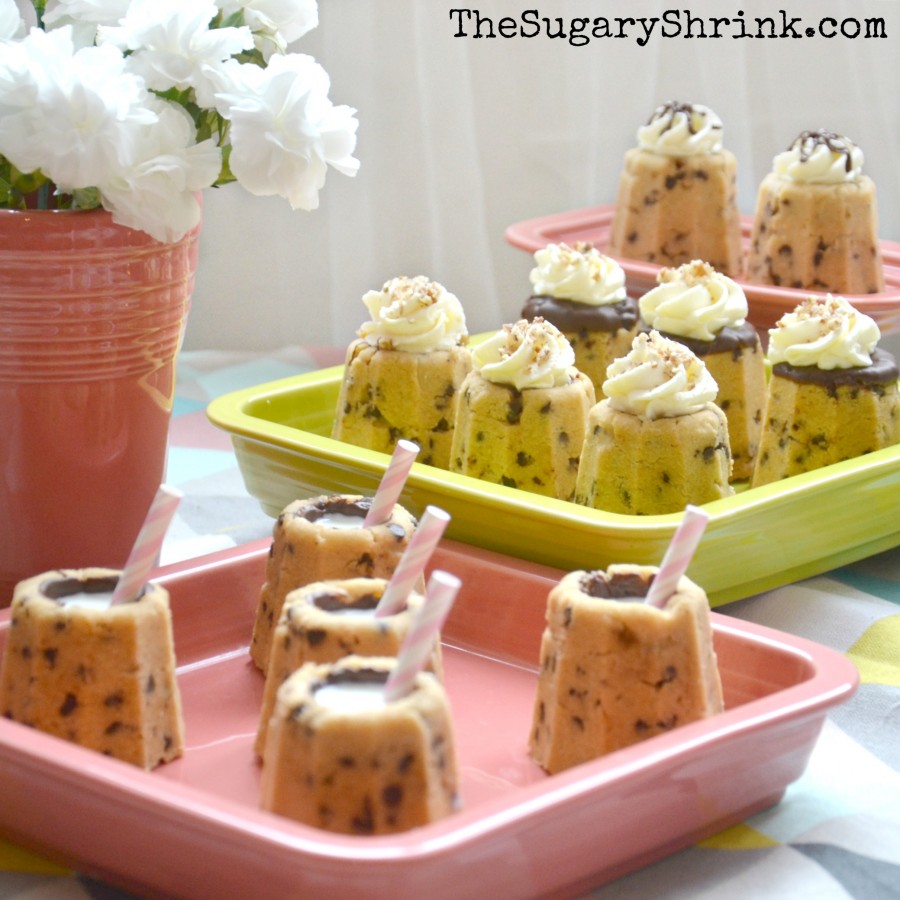 A final post-script:  These look like little shots of milk in a cookie glass.  I just don't use the word shots (except when talking immunizations) since getting sober.  So.. yes! they are the most darling little shots and, I'll continue call them cookie cups.  Either way, they're stinkin' cute!