Bright Orange Bundt Cake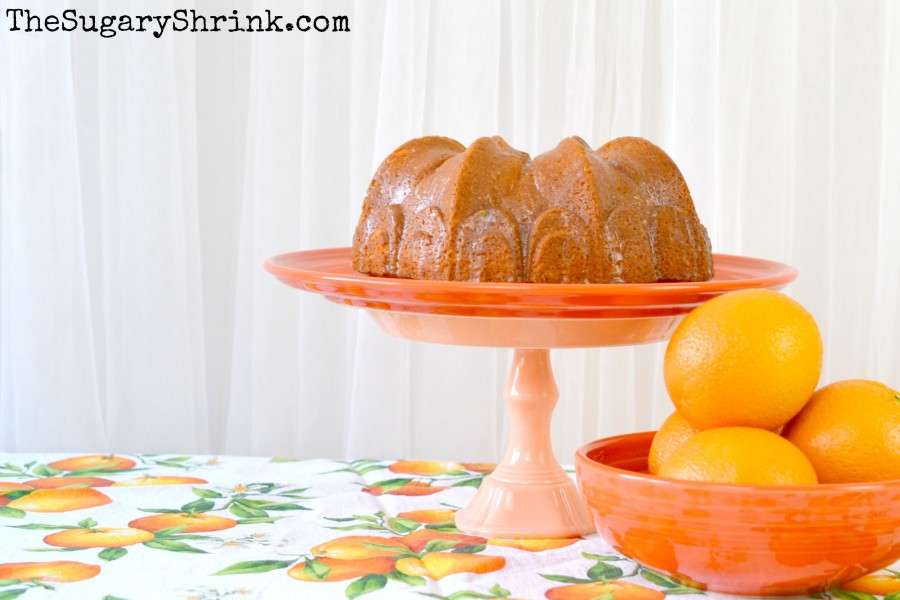 Orange Bundt Cake with Orange Zest Glaze
What a perfectly bright piece of delicious cake!  I baked this cake last month while still feeling the weight of Winter but hoping Spring was around the corner.  It was exactly what I needed and I loved sharing it with friends (hoping they could use some sunshine too).
In the past, I've been nervous about baking Bundt cakes because of losing half the contents to the pan.  However, every time I use my Nordicware pans the results are amazing.  I first started using their cake-pop pans in 2013 for polka dot cakes (blogged here) then advanced to my favorite Bee Hive pan (blogged here ).  Now, after using the Square Bundt and the Fleur de Lis pan – I'm 100% confident each cake will be successful.
This Bright Orange Bundt Cake is made similarly to my favorite Lemon Layer Cake.  Here's how it went together.
Absolutely, whenever possible I like to use natural ingredients.  And if oranges aren't available, consider lemons.  No citrus fruit? – extracts and oils are the way to go.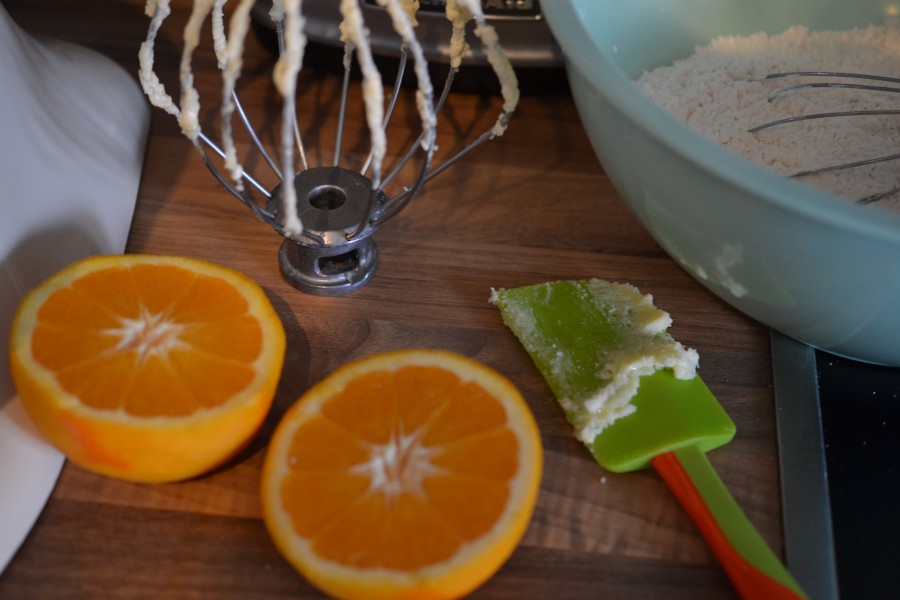 This is orange zest being added to the mix – no matter what I do, I can't get a decent photo of "what's in the mixer."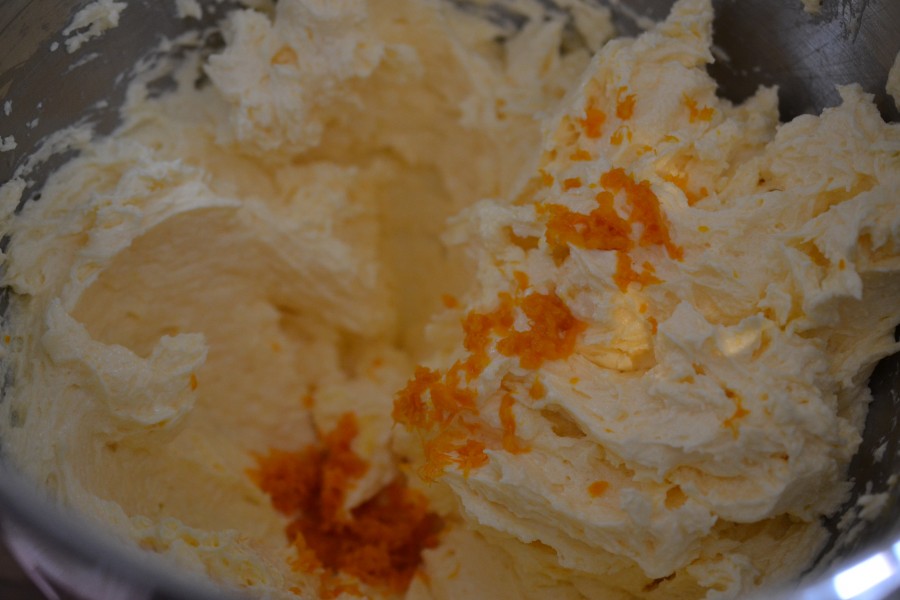 The recipe calls for yogurt, but I found orange quark at the market!  What a stroke of luck.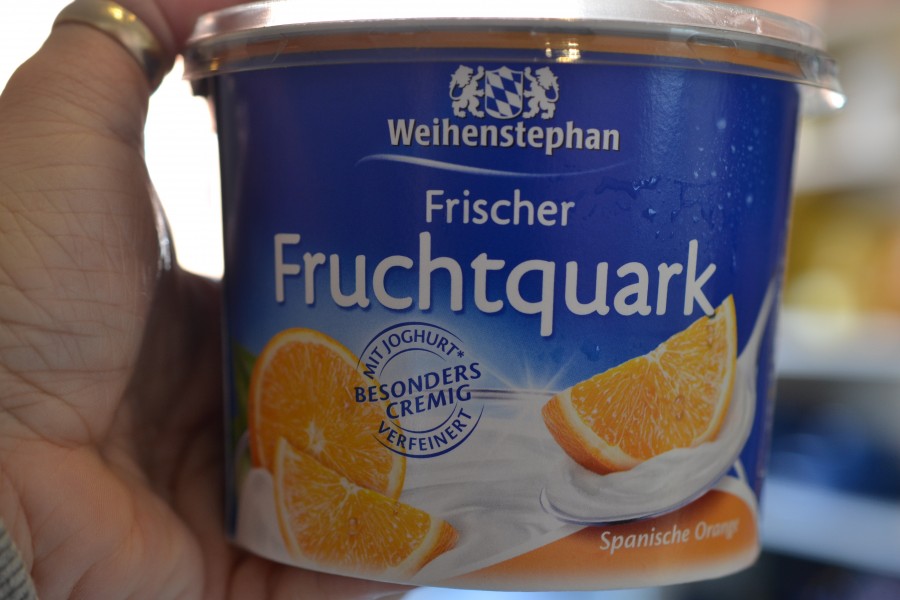 Into the oven.  I didn't add the entire batter to the pan since it was quite a lot.  I baked a few cupcakes with what remained.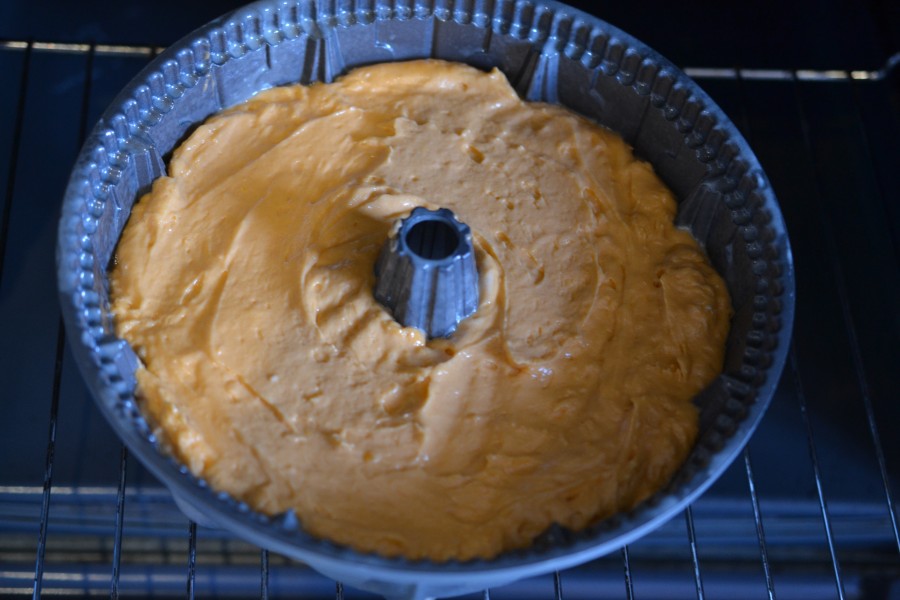 Orange Cupcakes with Orange/Vanilla Swirl Buttercream… it's like a Dreamsicle!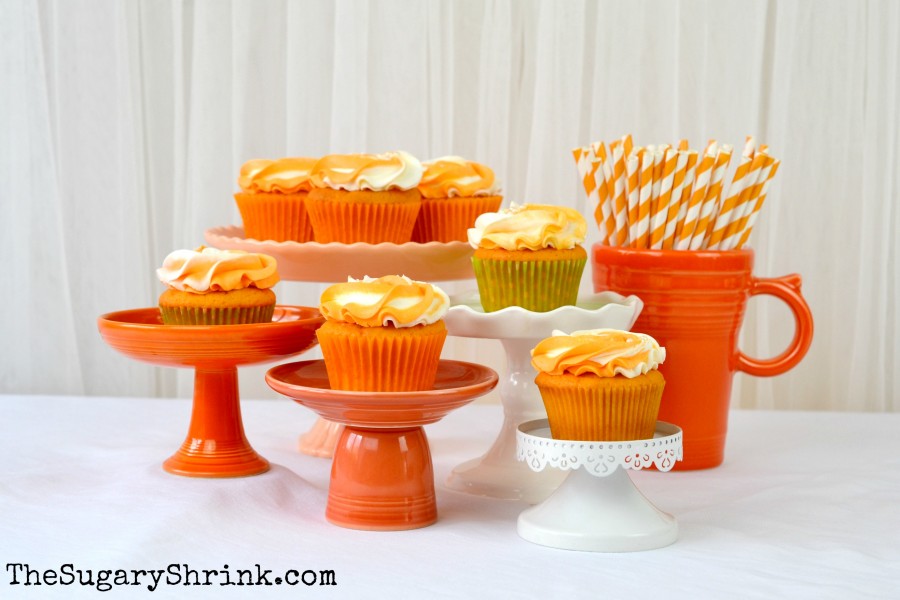 Know your oven.  Does it run hot or cold?  Does it have a hot spot or do things bake evenly?  For my oven, I baked this cake 52 minutes and it was beautiful.
I mixed up a quick glaze of powdered sugar, fresh squeezed orange juice, and orange zest.
After the visible steam dissipated, I poured the glaze over the cake.  It soaked right in leaving a beautiful shine.
Can you almost taste that deliciousness?!?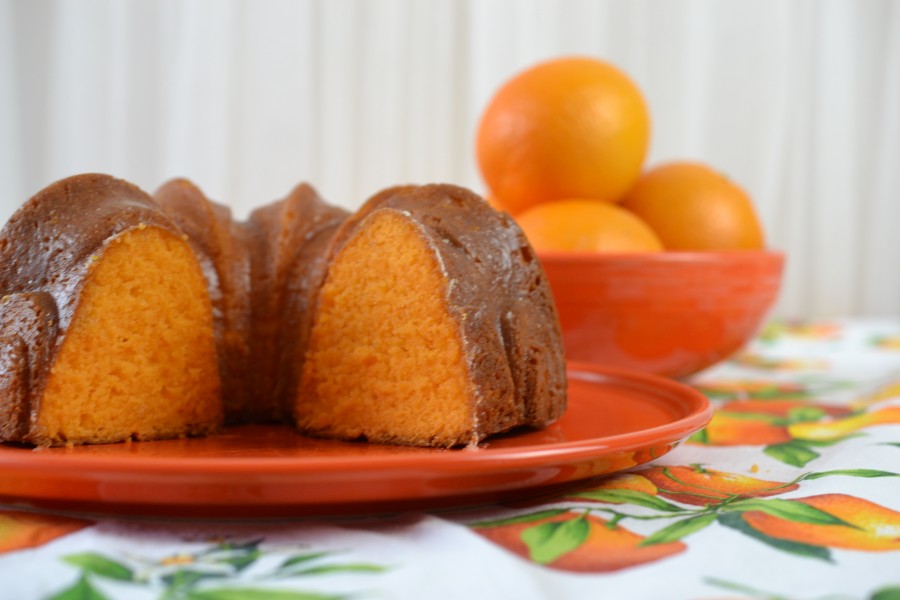 I served this beauty on my 12″ Cake Plate in Poppy by Homer Laughlin Fiesta Dinnerware…this was a match made in dessert heaven.
It's a great day when I get to enjoy the love of my life partner and our people.  It's a great day when sobriety makes that possible.