Happy Easter!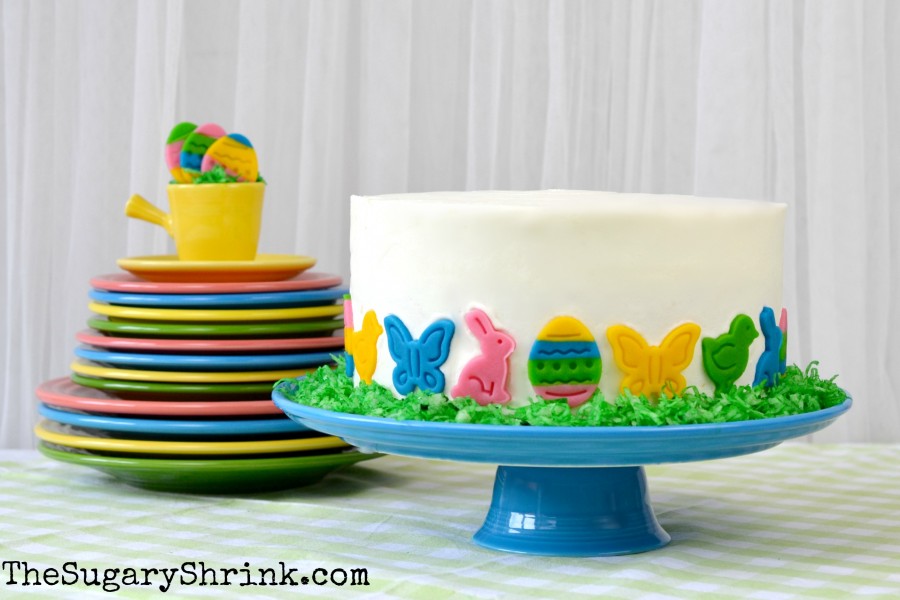 Triple-layer Vanilla Cake, Vanilla Buttercream Filling and Frosting, Marzipan Cut-out, and tinted Flaked Coconut
Happy Easter to all my friends who celebrate the holiday and Happy Sunday to my friends who don't!  There's room for everybody in my world.
I.am.in.love with this cake!!  It's simple but not… it might seem plain (vanilla/vanilla) but it's totally sexy!  I've been waiting months to highlight these Spring colors, cut-outs, and marzipan.
First, we hosted a dear friend over the Thanksgiving weekend last year.  As a thank you, she gave me a gift certificate to Mora, an amazing cookware and baking shop in Paris, France.  I found the most beautiful rainbow of marzipan…and brought some of it home.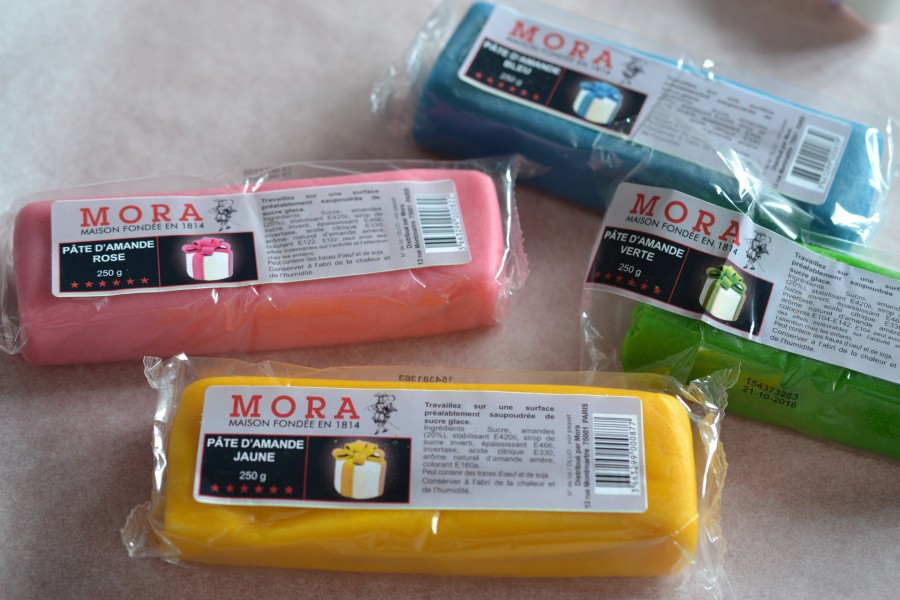 I found this 4-piece set of Springtime cut-outs in a size that's perfect for decorating a cake or cupcakes.  So, off I went.
These three shapes are just adorable!  The spring-loaded detail impression and release button give each shape dimension.
The fourth shape, a decorated egg – needed decoration.  After pinching a small bit of marzipan and making a small rope, I used a mini-roller to create a ribbon.
So adorable.  I can't even.
The cake went together easily.  I decided to bake a 9″ round cake to have more real estate for these decorations.  A 10″ or 12″ cake would have looked great too… or maybe multiple tiers?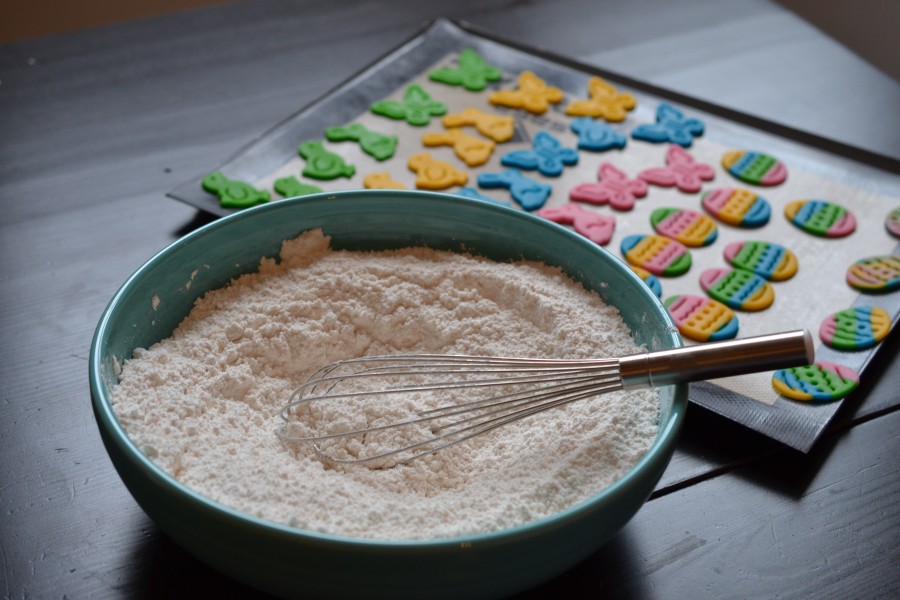 When I was working with the marzipan, there was only one best choice of cake plate… the Homer Laughlin Fiesta Dinnerware Cake Server in Peacock.  That blue is amazing!
There were so many choices!
I could have attached several cut-outs on sticks and placed them on the top.
Instead of flaked coconut, I could have used tinted buttercream at the base.
Group the decorations by color…. or by shape.
Added green coconut to the top and place eggs there.
Really – this cake is a home baker's dream: more than one aesthetic to follow.  It was just what I needed.
I kept it simple.  Maybe it's under designed, but that's not what my instinct is saying.
Those layers!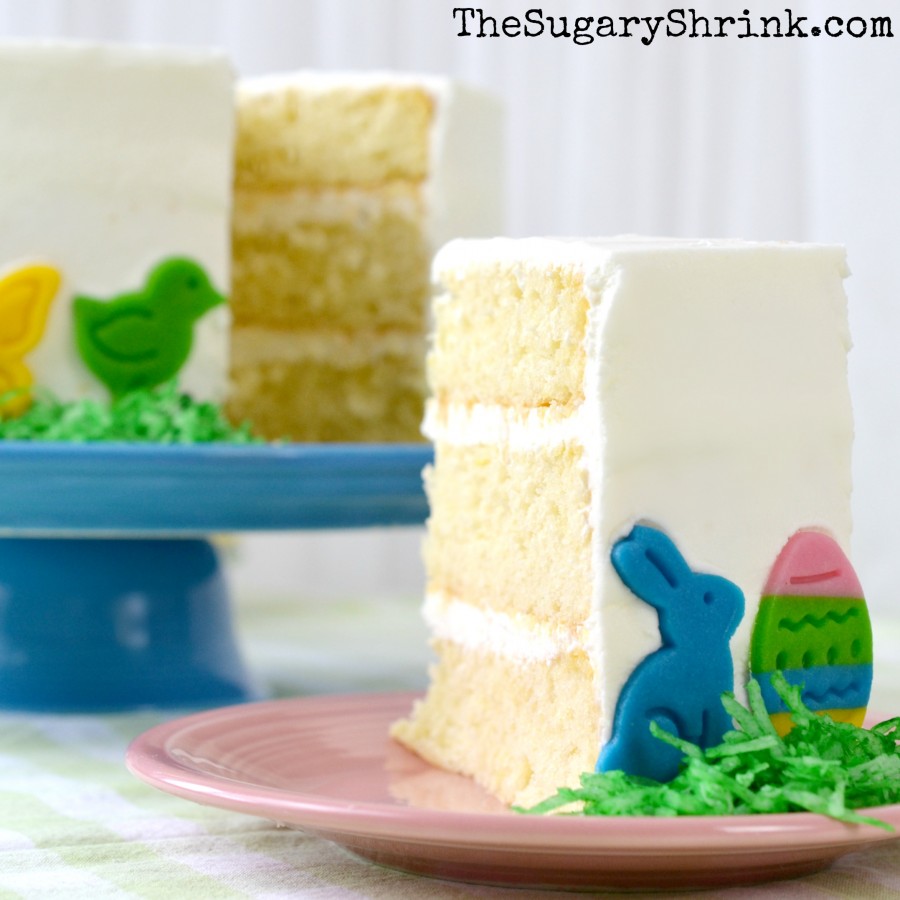 I've enjoyed my holiday.  I miss our people but that's ok – we've been on the phone!
I'm very grateful for the gifts of love, sobriety, and my life partner.