Chocolate Chocolate No-Bake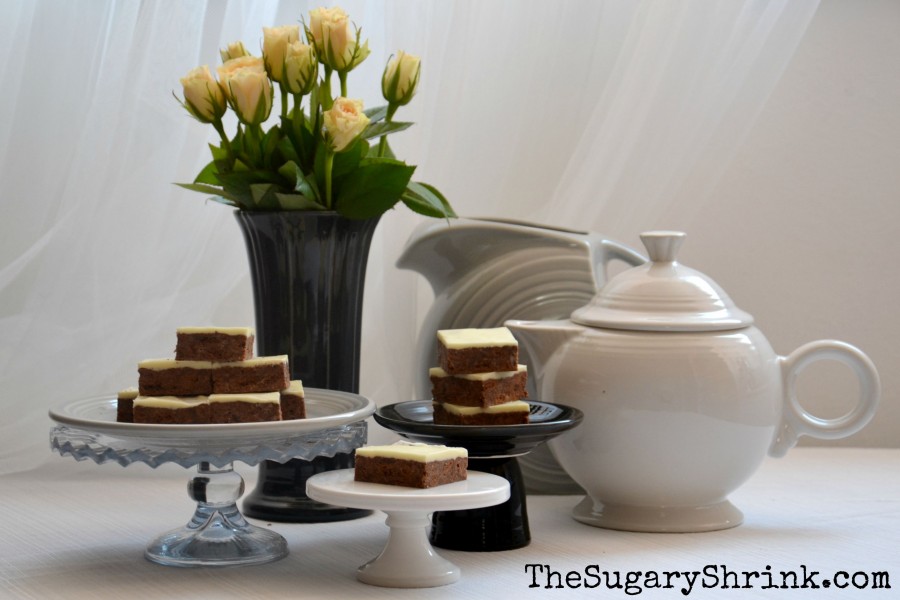 Chocolate Cookie Marshmallow Crust with a White Chocolate Shell
I love the contrast of black and white and the middle way that is grey.  The contrasting crunch of the milk chocolate cookie crust and smoothness of the white chocolate shell makes for a really fun bite.
This no-bake square was definitely in the test kitchen… I used marshmallows in place of the sweetened condensed milk in working with the Leibniz chocolate butter cookies.  Predicting how the light cookie would respond to the mallow was a risk and it paid off!
They went together so easily.  I adore quality chocolate and it doesn't hurt there is a beautiful Lindt Boutique just two blocks from home!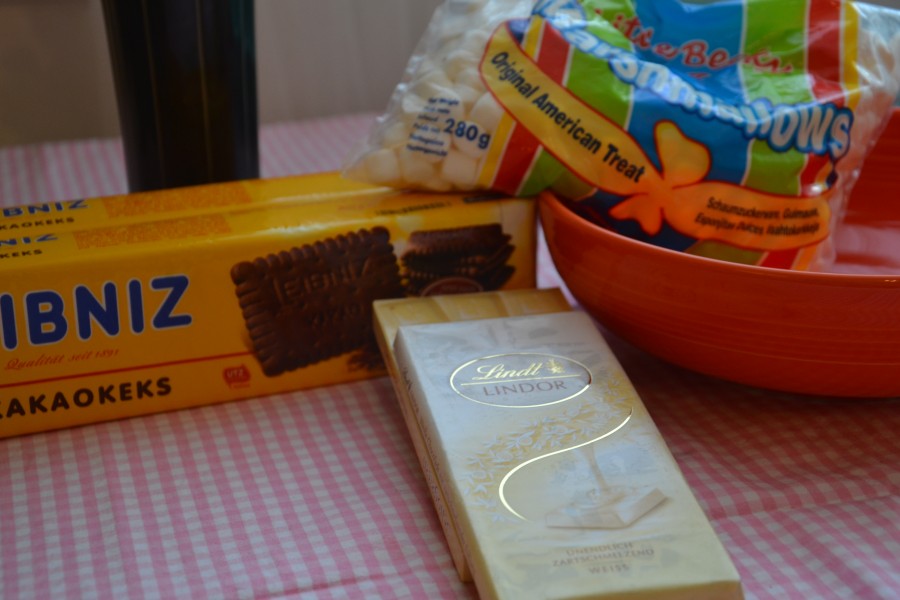 I needed to add a few more cookies… As a point of reference, I used my Large Bistro Bowl Fiesta Dinnerware made by Homer Laughlin.  It's available in a medium as well as extra large size and is an ideal shape for daily use.
I was still concerned with the volume of the crust so I added some Nestle mini-Chocolate Morsels… because more chocolate is always a good idea.
Then it was time for the marshmallows.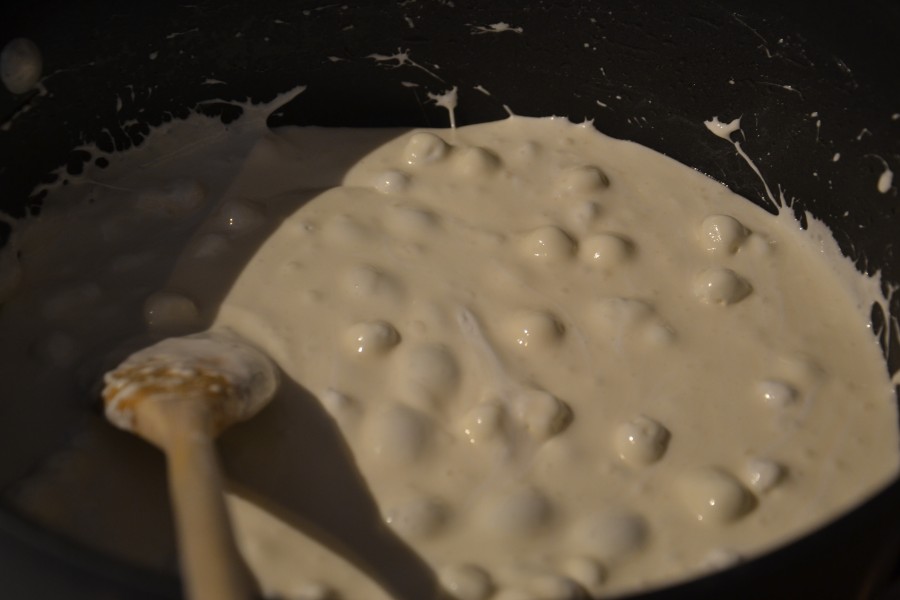 The texture was just right.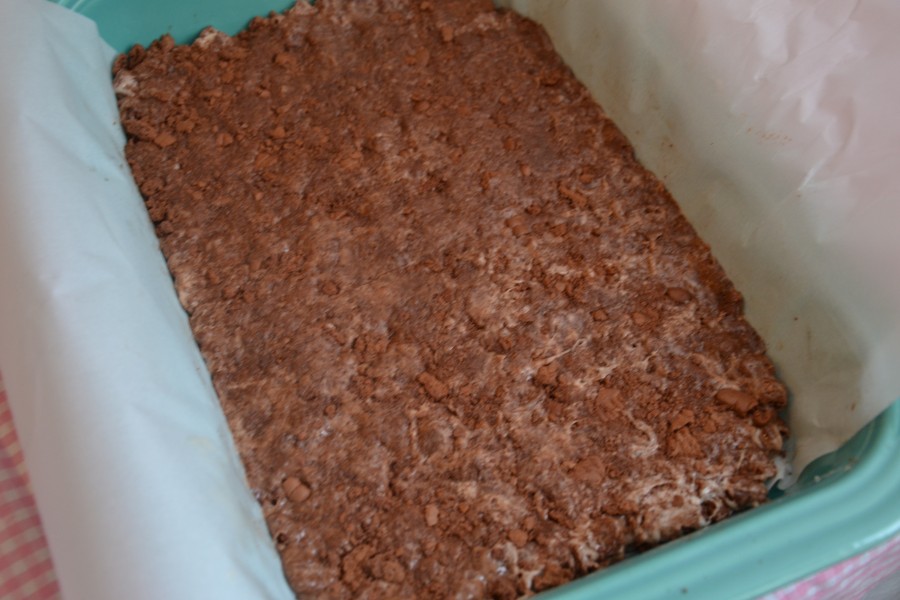 Due to the elevated cream content of white chocolate, I didn't add anything to the Lindt bars – I simply melted it and poured.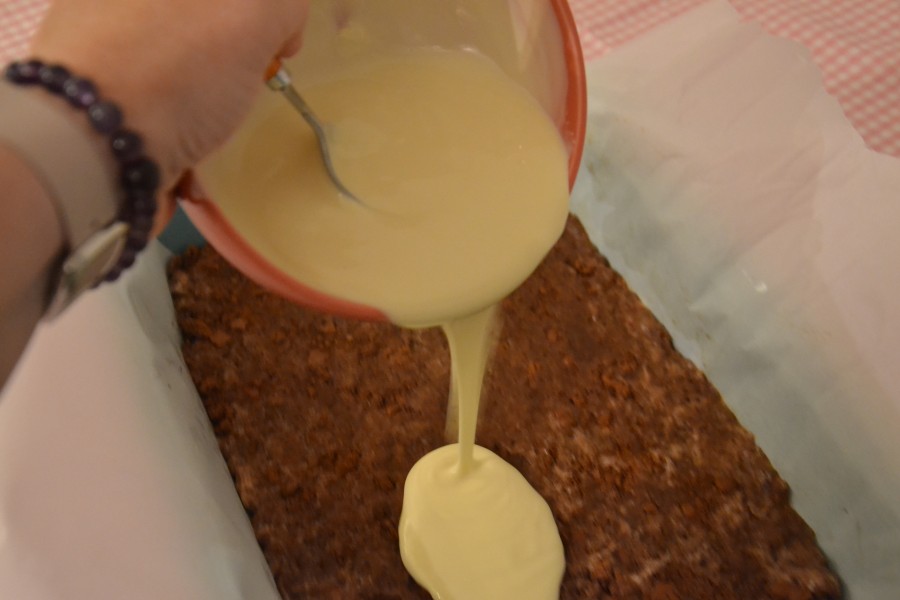 Into the fridge it went in order for the white chocolate to set up.
The marshmallow-based crust is ready to serve after it cools, but the chocolate needs to firm up for a bit more time.  The good news is… this no-bake can easily be served same day or even, if it's made right after school it'll be ready for a dinner dessert with leftovers going into the brown bag lunch the next day.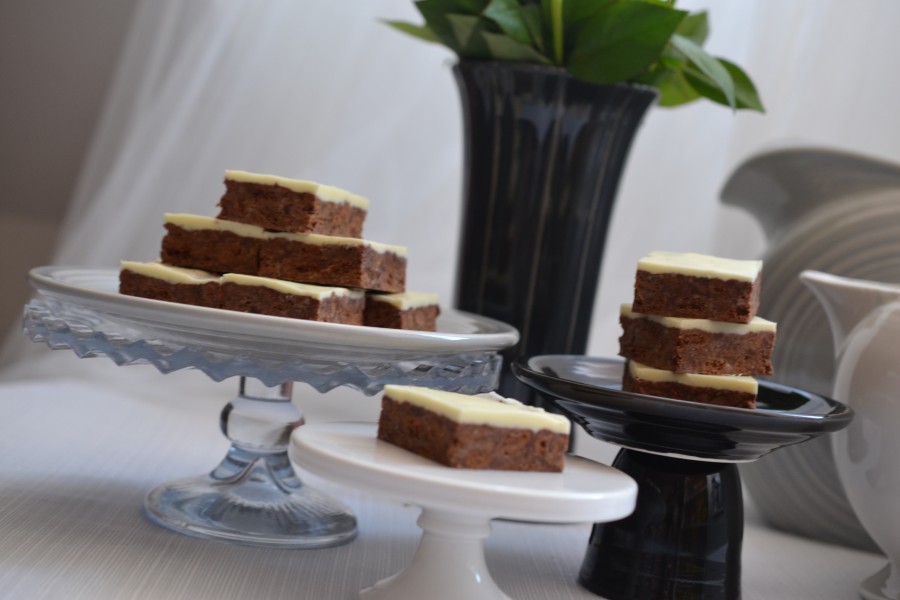 It's a great day when I get to try new things in the kitchen.
It's a great day every day when I get to spend time with my life partner and our people.
It's a great day for sobriety.