Oreo Orange No-Bake Bars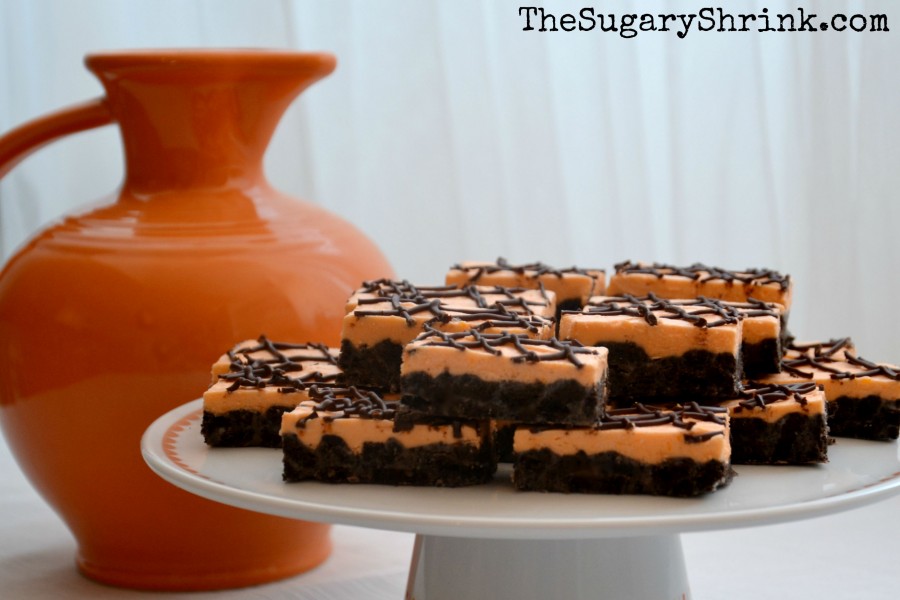 Oreo Crust, Orange Buttercream, and Lindt Chocolate Drizzle
I know Chocolate and Orange is typically a Christmas combination and it's delicious in summer too!  Seriously, this is a light and bright dessert… invite your friends if you're willing to share.
Perhaps you have these ingredients in your pantry.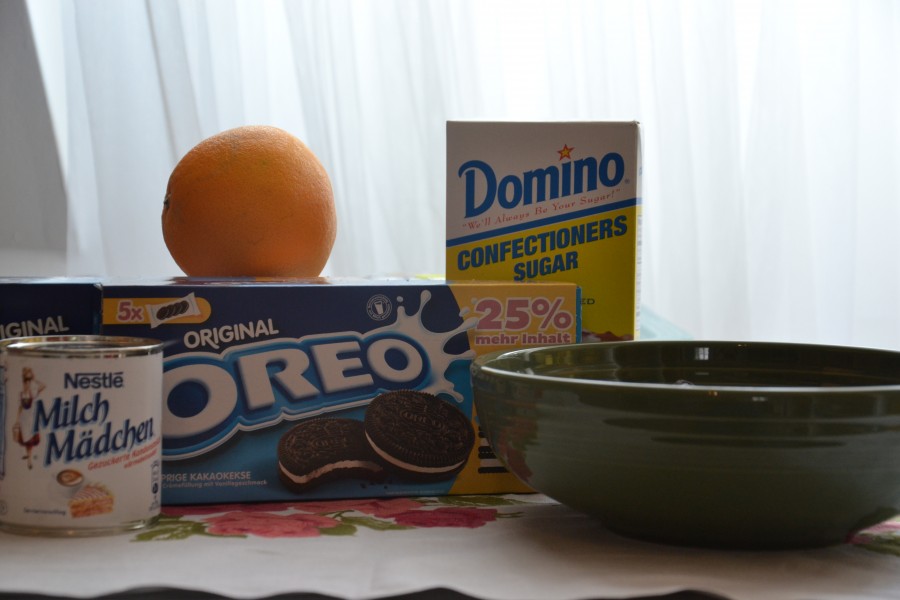 This no-bake bar is a wonderful candidate for inviting helpers into the kitchen – family members who might struggle with balancing at the counter top can easily sit in a chair to crunch up the cookies.
If inviting small children to assist, please help them with washing hands and tying the apron.  My grandmother used to take a cotton dish towel and turn that into an apron for me when I was a wee sprout.
I used 32 Oreo cookies in the crust and 2T melted butter.
About three-quarters of a can of sweetened condensed milk is in the recipe…this is what that looks like to me.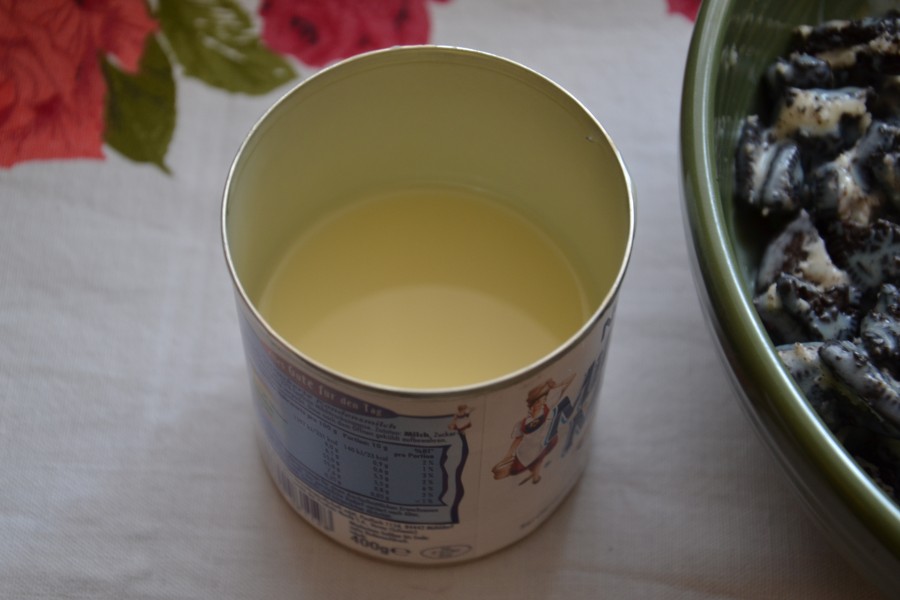 The crust before placing in the Fiesta Ware 9 x 13 Baker, lined with parchment paper.
While it was in the refrigerator, I prepared an orange cream filling: butter, powdered sugar, zest of an orange, orange juice, and heavy whipping cream.
I couldn't decide whether I wanted to drizzle with chocolate right away or wait until slicing them in the morning.  This time I added the topping right away, but I wasn't happy with the cracked chocolate when I sliced the bars.  Next time, I'll wait until just before slicing and see how that goes.
Keeping it simple for the photograph was an easy decision.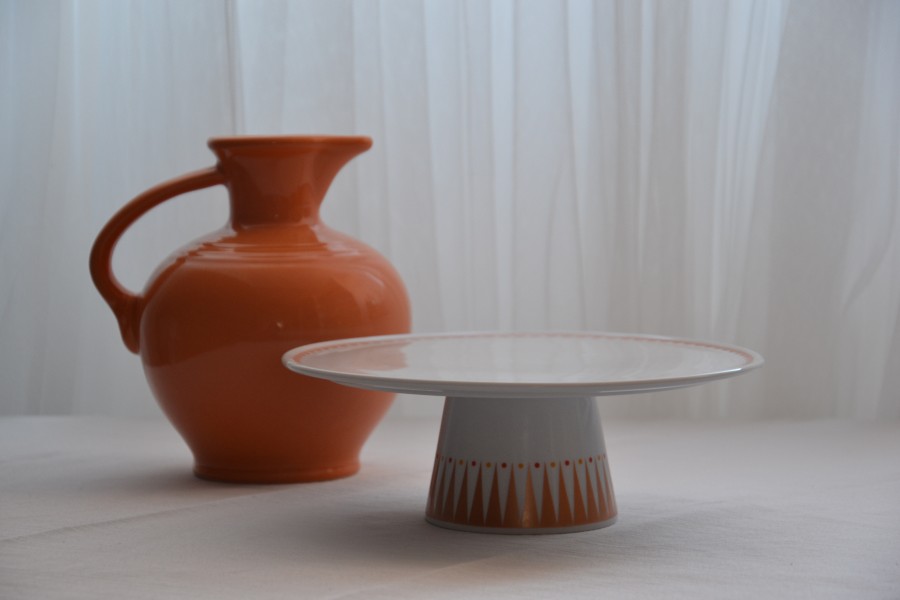 It's a great day when my life partner spend time together… we talk about our people… and enjoy a sober life.