Too Hot? Try a No-Bake Dessert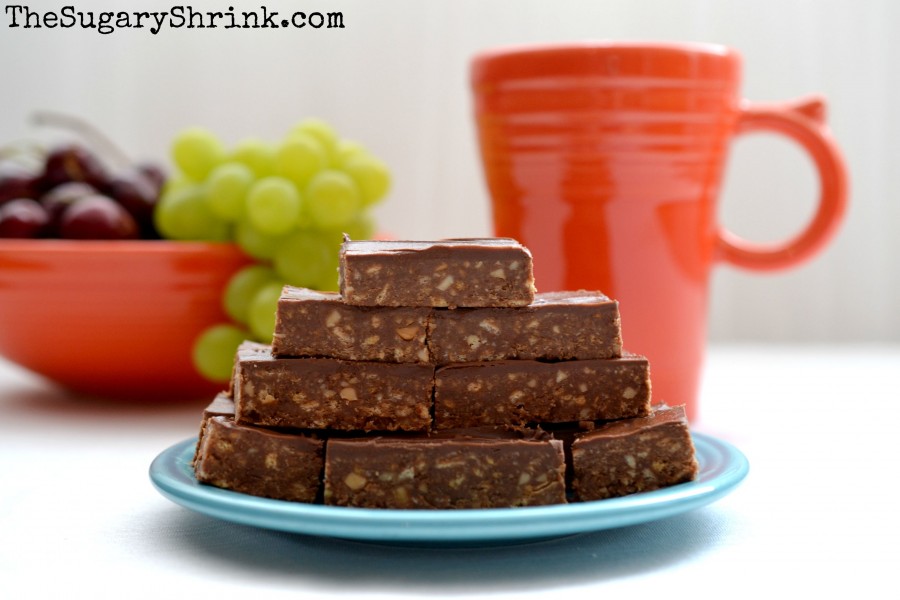 No-Bake Chocolate Peanut Butter Bars with a Milk Chocolate Layer
It's been hot, hot, hot in Heidelberg this week.  I can still bake in this heat because I love to bake!  However, I'm not at all interested in generating heat stroke in my life partner.
This leaves me with exploring that world of no-bake bars, slices, cookies, etc.  The combinations are limitless and sound completely delicious.
After studying many recipes (in the U.S. it's a bar, in the UK it's a slice), the primary ingredients generally consist of:
some type of crunch – cookies, cereal, oats, pretzels, graham crackers
natural oil – nut butter, melted chocolate with butter
sweetened condensed milk
flavor boost – nuts, raisins, candies, coconut
top layer – chocolate, buttercream, fruit glazes
This is what my first attempt at a no-bake slice looks like…
That's 200gr Lindt Chocolate and 1/2 stick of butter.
For crunch/body, I used 200gr of Leibniz butter cookies, 1/2 cup chopped nuts, and nearly the whole can (14oz/396gr) of sweetened condensed milk.
I ran the cookies through the food processor, but next time I won't take them all the way down to crumbs – I'd like to leave a few larger bits.
The Reese Cup was inspiration.  Aren't they always?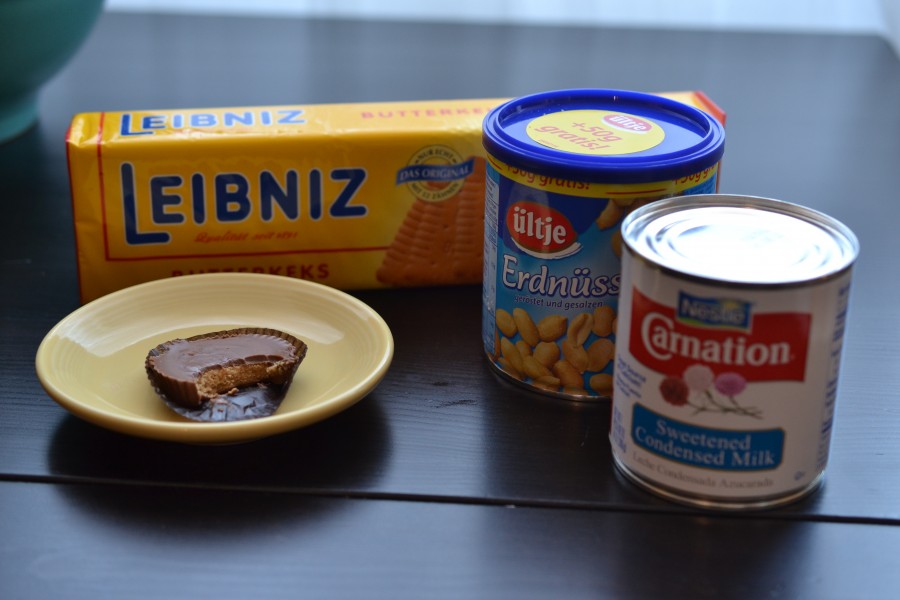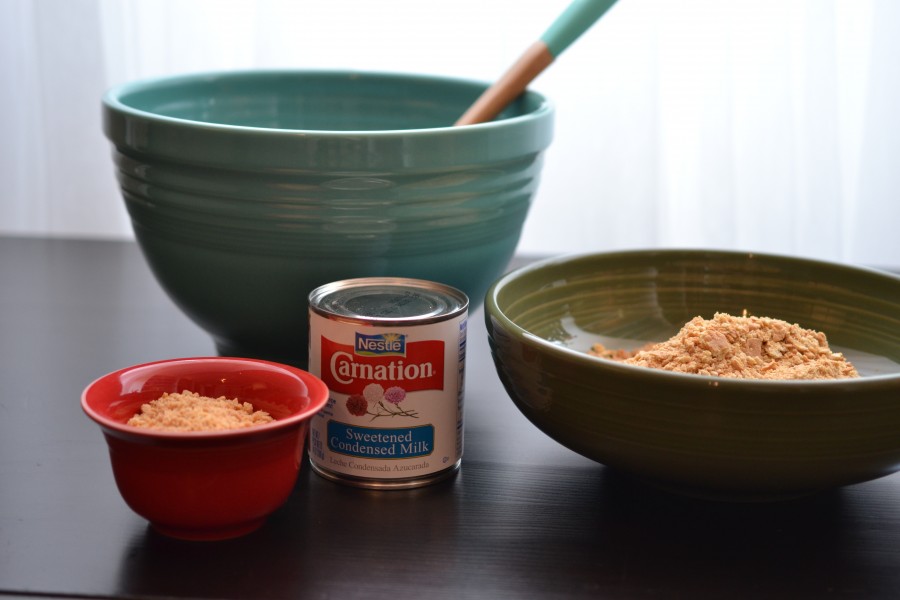 Never having made this, I wasn't sure what the results should look like.  Looking back, it needed more chocolate.
My Fiesta Dinnerware Large Bistro Bowl has become a go-to bowl when it comes to all things baking related.
In recipes consulted there was a common suggestion, "use parchment paper" was consistent.  It is easy to use and made all the difference for clean-up and lifting the entire product from the 9×13 baker.  No parchment paper? Consider waxed paper.
Originally I thought the pan was too large since the layer was quite thin, but it was an appropriate size for the servings.
After pressing in the mix with my hands, I used a very small rolling pin to smooth things out.  I think this was helpful in making or even layering with the chocolate.  Pop the dish into the fridge for 20-30 minutes before adding the final layer of chocolate.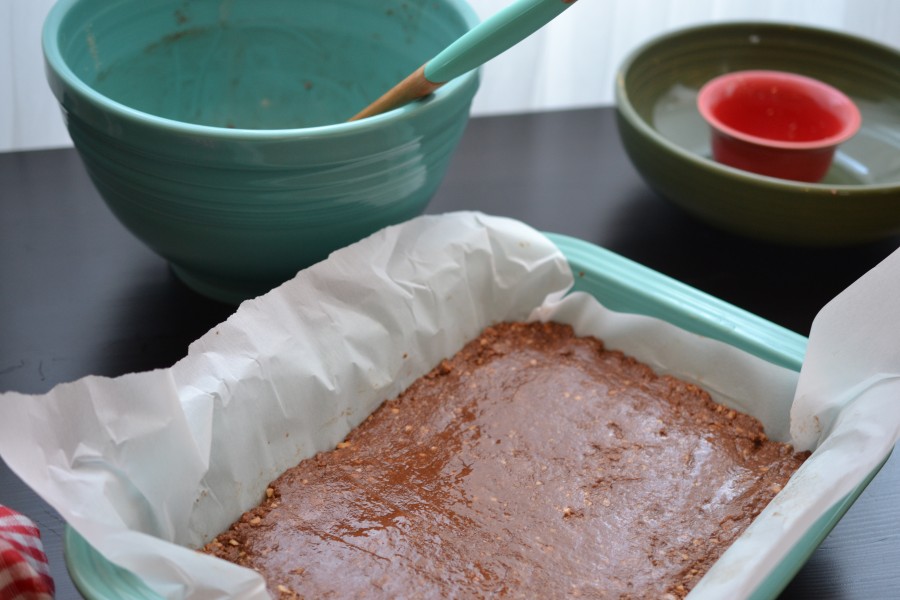 The 220gr of melted milk chocolate was not enough – the layer was quite thin and almost disappeared in the crunch and flavor of the body.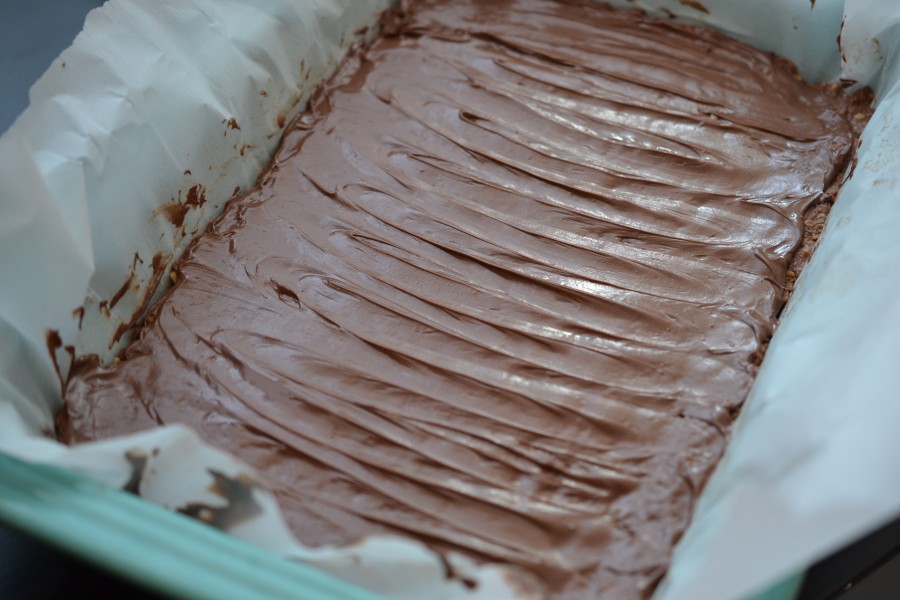 Into the fridge it went.  I let it set up over night, but even a couple hours is long enough.
It lifted so easily out of my Fiesta Dinnerware Rectangle Baker and clean up was a snap.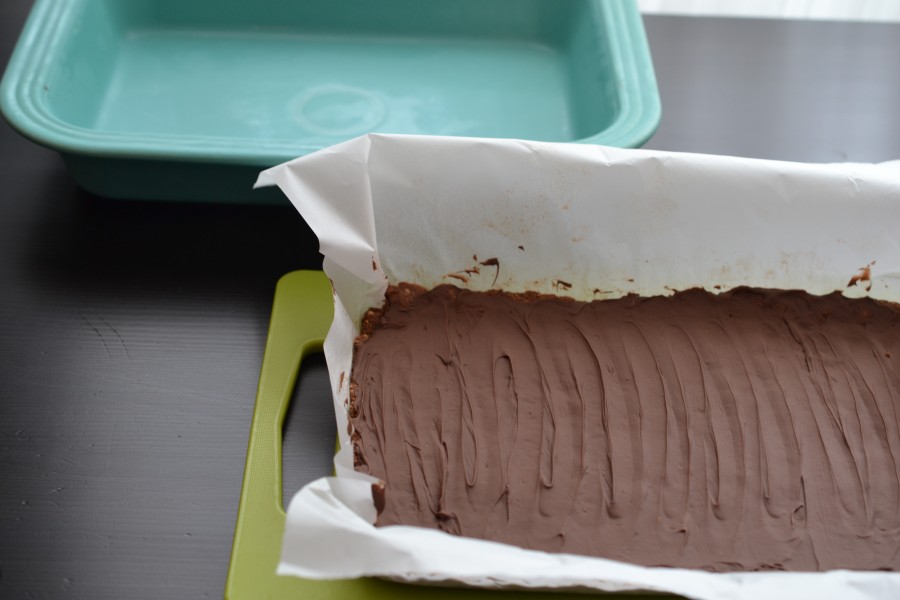 "Uh oh… that's way too thin."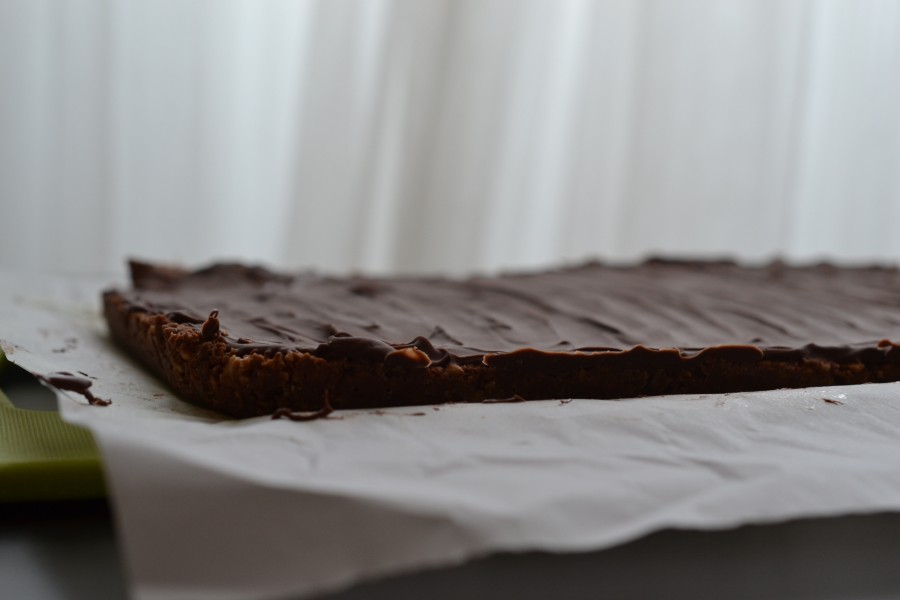 I was wrong – it was just right.
Number of servings depends on the chef!  The slices can be as wide or thin as desired.  I did trim off the ends for a more neat finished product, but that's strictly a personal choice.
For clean cuts, wipe the knife blade off between the long slices.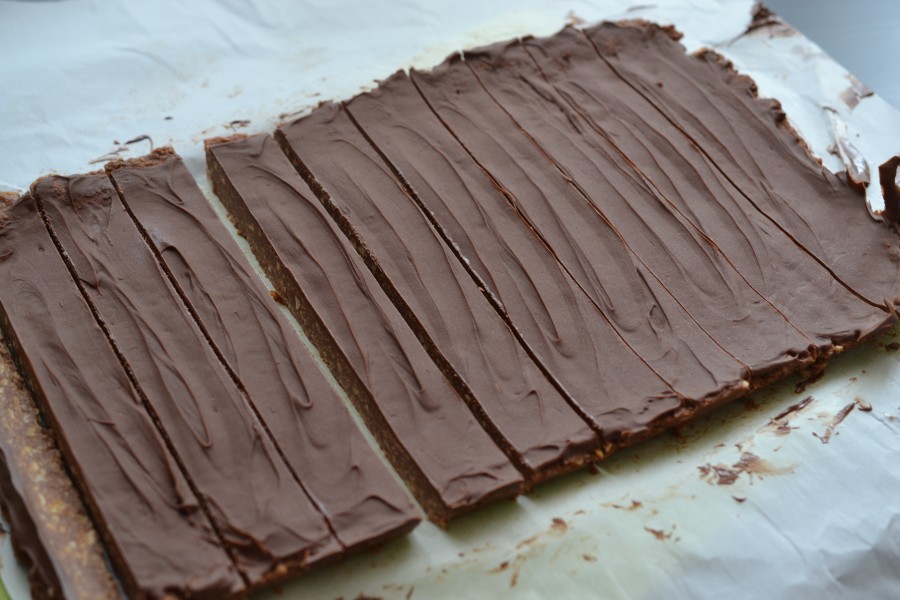 This seems like an ideal choice for a cookie exchange during the holidays or, like today, when it's too hot to turn on the oven.  Heidelberg is an amazing  place to live and there are approximately six weeks in the summer that I wish we had air conditioning.
Today I'm grateful for my life partner and his ongoing support.
Today I'm grateful for sobriety and the gifts it provides.
Today I'm grateful for our people that continue to love and entertain us.