Lemony Lemon No-Bake Bars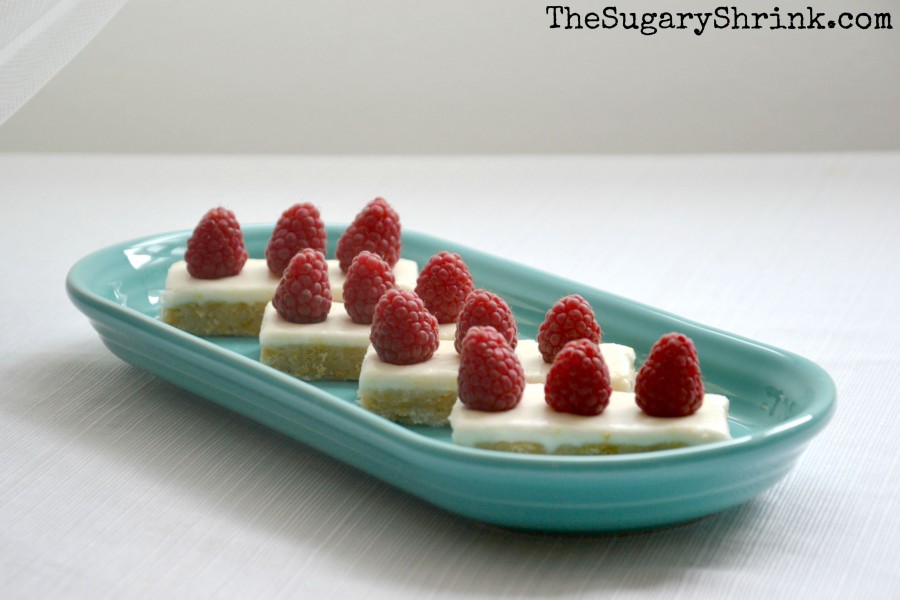 Lemon No Bake Bars with a Lemon Glaze and Fresh Raspberry Garnish
Still toasty in Heidelberg and more than a little curious about the no-bake slices of delicious.  Aaaand, the possibilities are endless.
These Lemony Lemon Bars are amazing all by themselves and would be an ideal base for a small scoop of Raspberry Sorbet.
Again, taking from the five basic fields of operation for a no-bake (discussed in this post), these tart and sweet lemon bars came together nicely.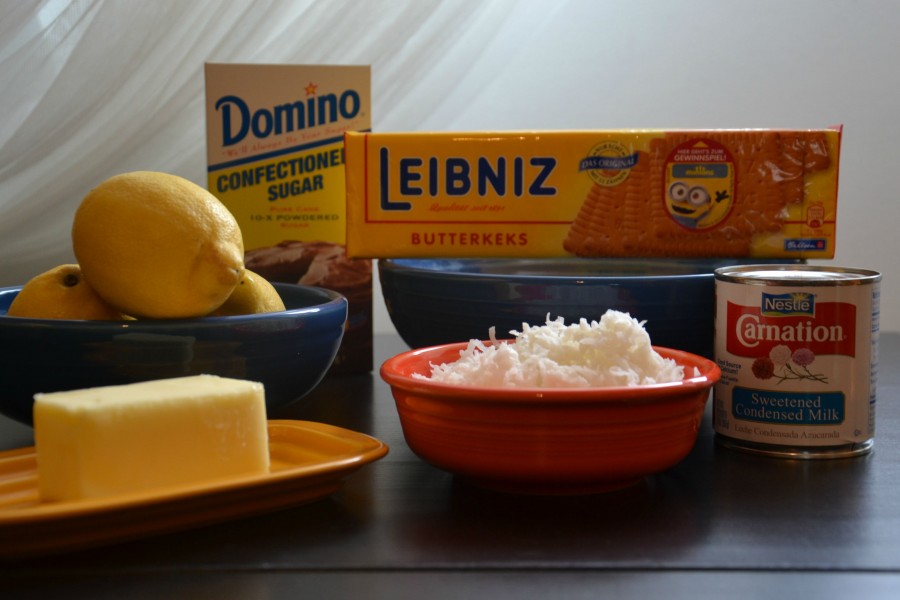 The entire 200gr of butter cookies went into the bowl.  My Fiesta Dinnerware Large Bistro Bowl is terrific for the 'hands on' approach required in a no-bake slice.
Hot tip: If you have helpers in the kitchen, no matter their skill level, this is the task for your assistant baker.
Zest one lemon directly on to the cookies; add 1.5 cups flaked coconut.  I found it was easier to toss with my hands than to use a spoon.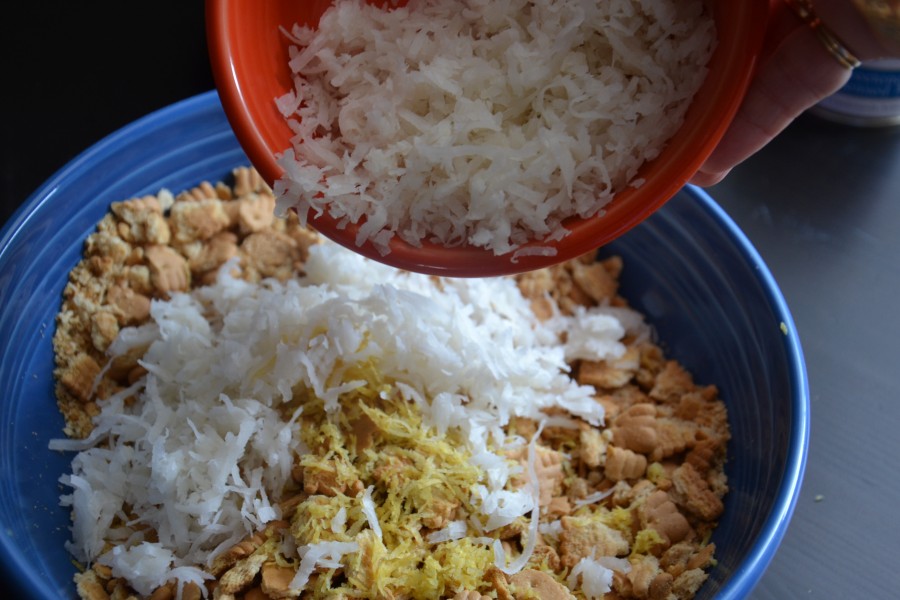 After the dry ingredients are mixed, add to the melted butter, juice of one lemon, and sweetened condensed milk.  It is possible to make sweetened condensed milk from non-dairy milks (soy, almond, rice, etc.) and there are commercial options available.
Combine to a state of "everything sticks together."
While the 9×13 baker was in the refrigerator (approximately 45 minutes), I whipped together a lemon glaze.  I was looking for a consistency between buttercream and a donut glaze.  While I ended up with just that middle, it was not quite sturdy enough for my liking.
This is 3/4 stick of butter with 1c powdered sugar.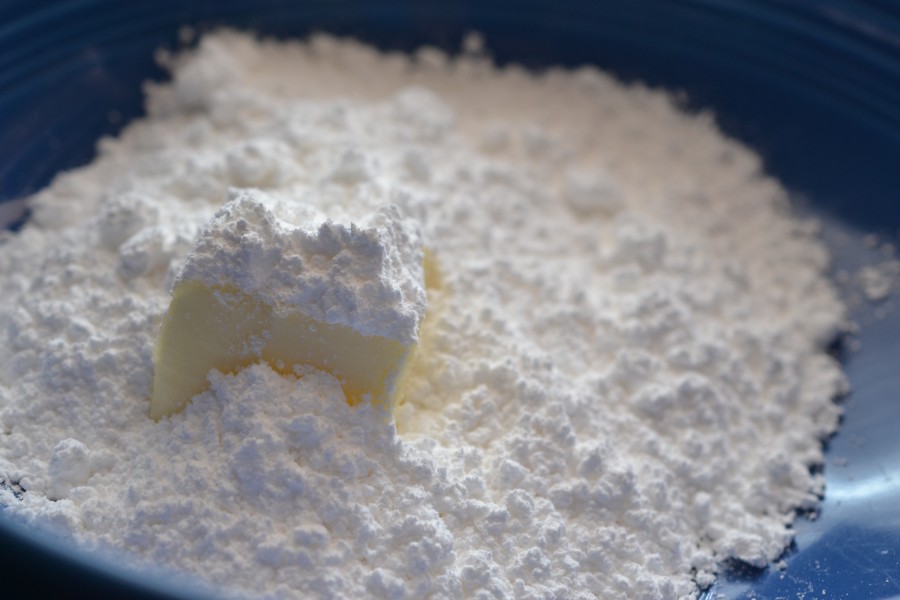 After blending, add zest of one lemon and juice of only half.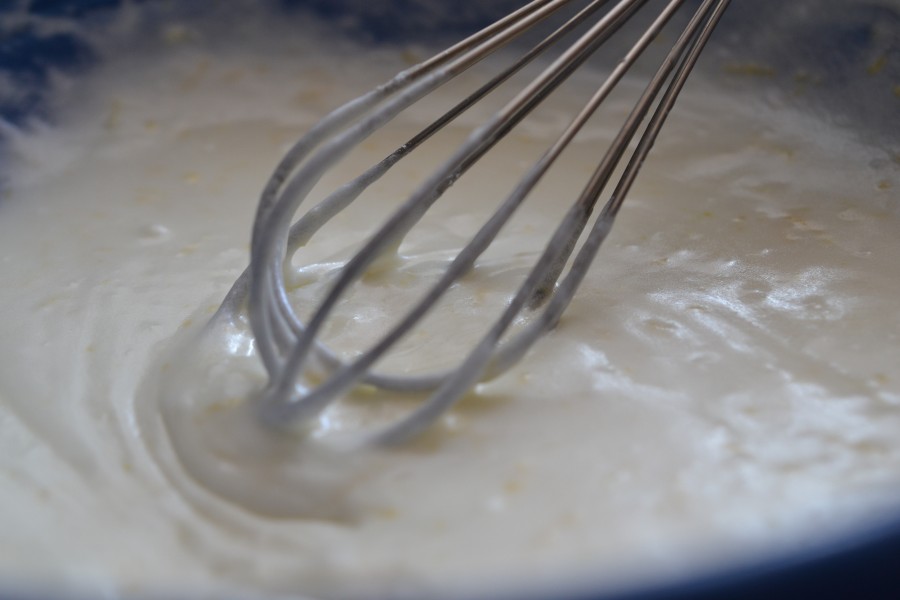 If too thick – add a tiny bit more juice.
If too thin – add powdered sugar.
Ideally, bar slices should be left in the fridge over night…
Sliced after two hours, looks like this.
These were delicious and completely ready to serve as long as they go from cutting board to individual servings.
But, these became a bit melty due to: heat (37C and no A/C!!), not enough powdered sugar, and too little time setting up in the fridge.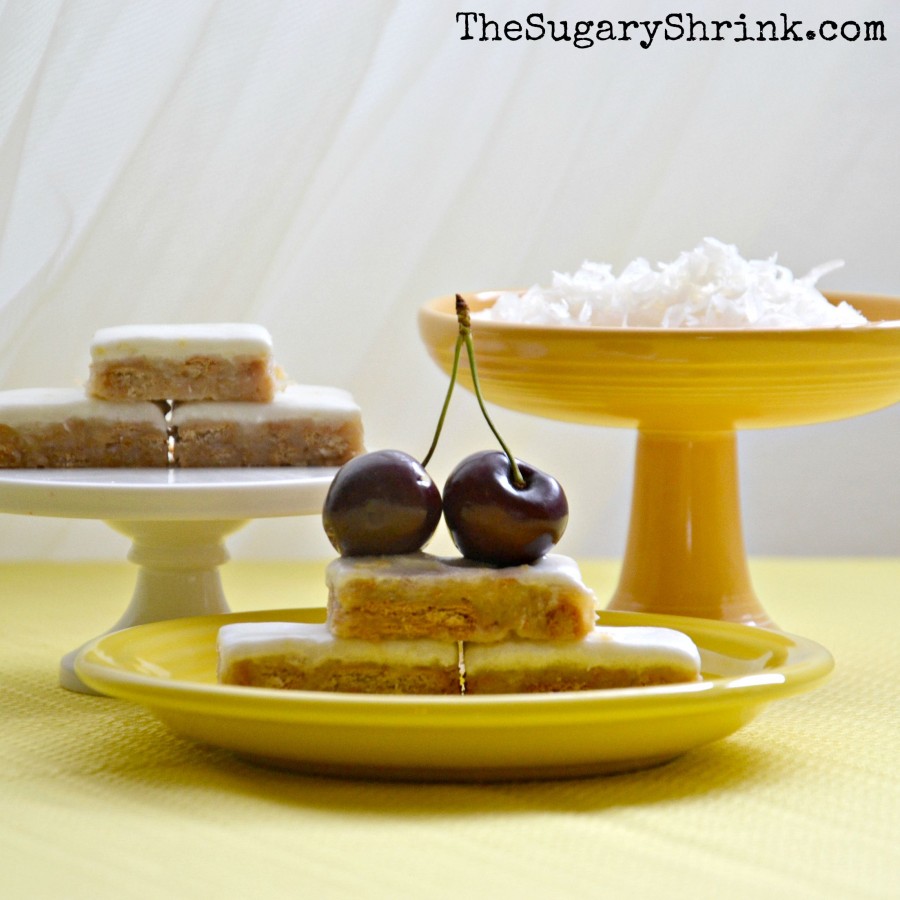 Back into the refrigerator went the unsliced portion.  The next morning, the slicing was easier and I really loved the look.  Next time, I will make a glaze that has a bit more body.
Raspberries and Lemon… one of my all-time favorite combinations.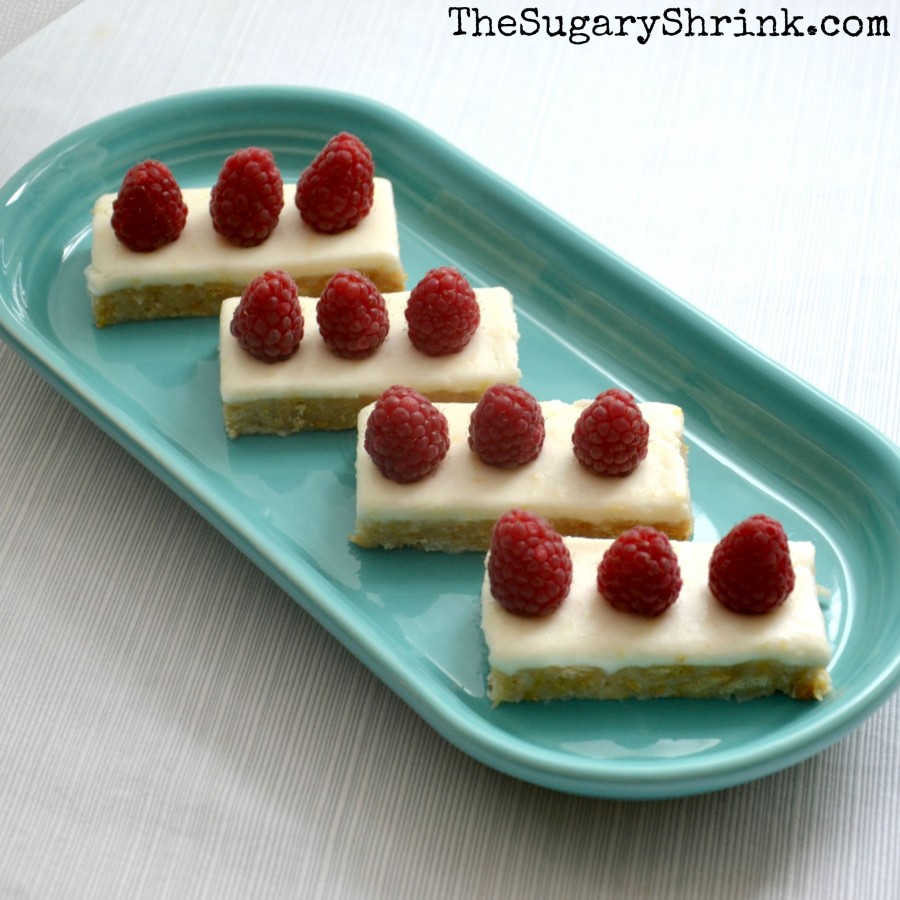 I'm still learning with these no-bake desserts.
"What's the right consistency?"
"Are the flavors well-balanced?"
"Will these hold together or fall apart?"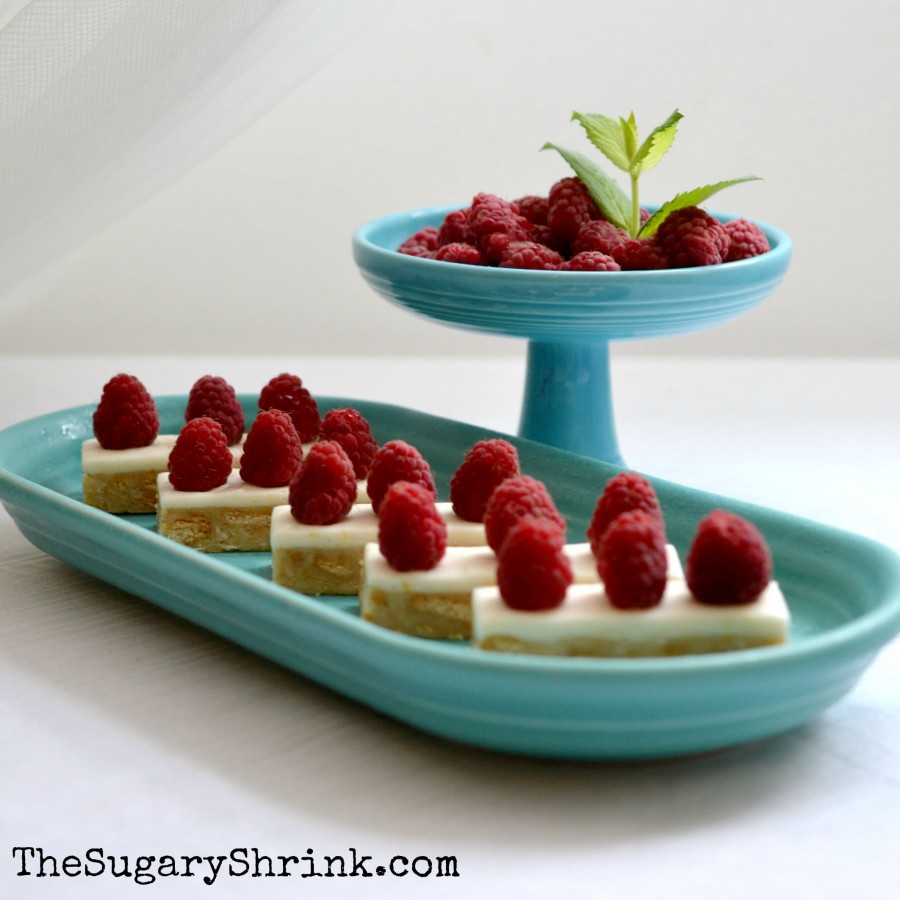 When it comes to placing these little beauties in the freezer, we learned a few things…
the lemon becomes significantly more tart directly from the freezer, but returns to mid-range tart nearing room temperature
the raspberry, if frozen on the slice, tastes like an ice cube when eating frozen
a fresh raspberry on a frozen slice? ….. HEAVEN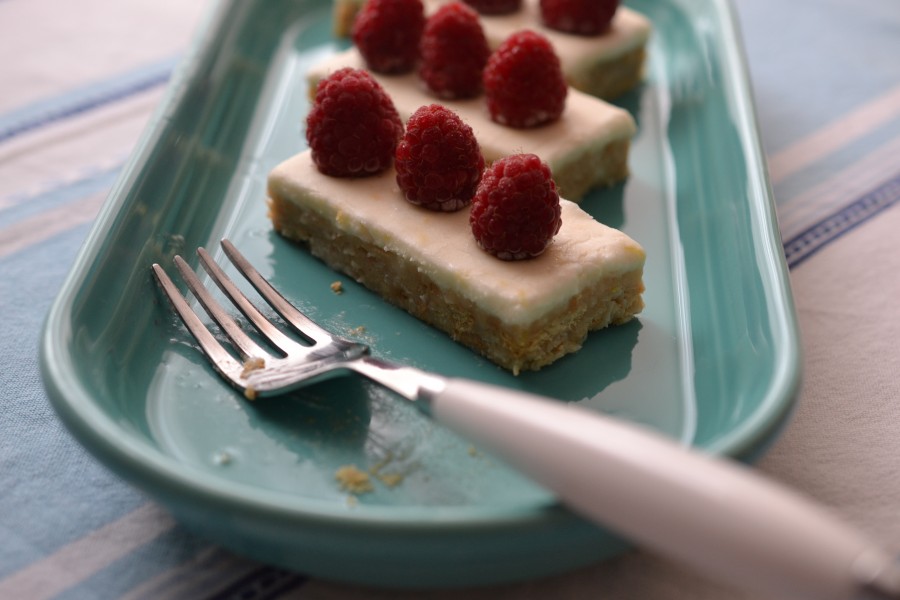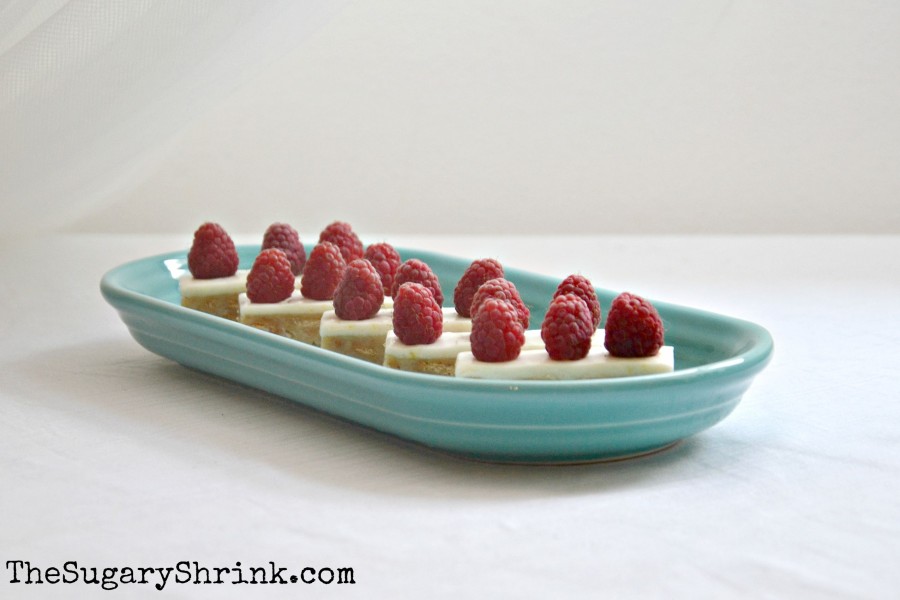 I know I'm lucky that I get to do something so interesting – I have my life partner to thank for that.
I know I'm lucky when it comes to the relationships I enjoy with our people.
I know we have all worked hard to get here.