Almond Orange Cake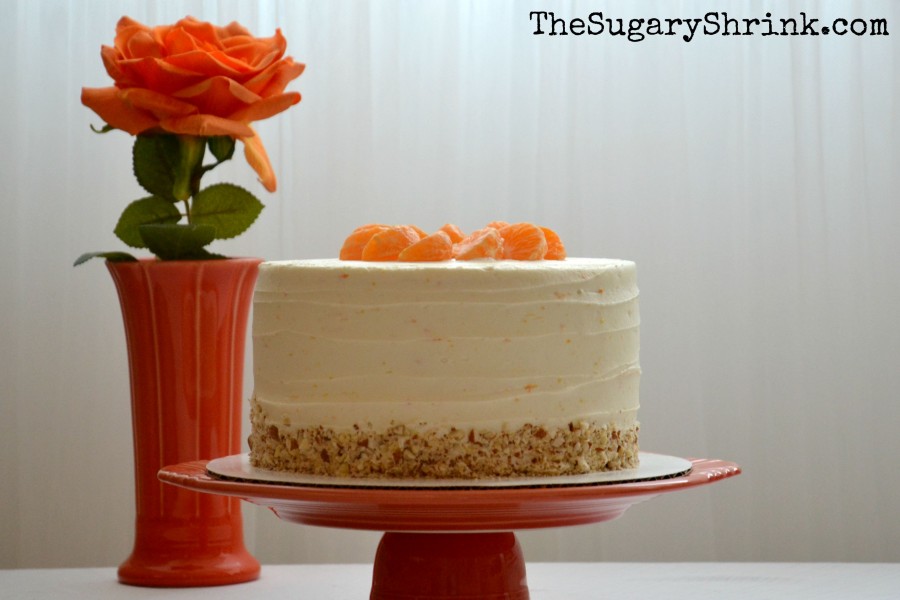 Triple-layer Almond Cake with Almond and Orange Zest Buttercream Filling and Frosting with a Toasted Almond and Tangerine Slice Garnish
We were invited to a party!  If there's a party, count me in.  Our neighborhood is a wonderful collection of people from different walks of life, cultures, and ages.  So when our friends who own and operate the coffee roasterie invited us for paella, we didn't need to be asked twice!
Considering the menu, I thought something Mediterranean would be a lovely complement.
This cake went together very well and the results were worth the effort.
One of the ingredients of my Almond Layer Cake calls for 1.5 sticks/170gr room temperature butter cubes.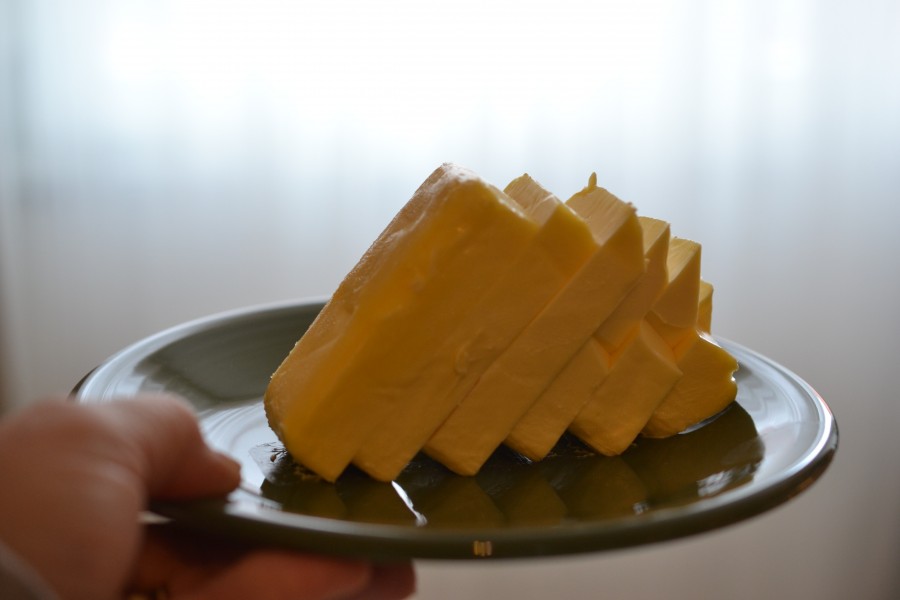 Since I wanted the cake to be white and not yellow (due to the egg yolks), I needed six egg whites.  I love that I can count on my Homer Laughlin Fiesta Dinnerware at every step of the baking process.
Into the egg whites, I added room temperature milk, almond extract, and a bit of clear vanilla extract.
Once the cake rounds were baked and cooled, it was time for construction.  I really love this step since there are so many options.  Warning – a cake build can go terribly wrong at this point if the filling is too unstable and the baker doesn't shore it up with a few dowels.
After smoothing on the almond buttercream, I added orange zest.  It was too wet and it clumped up… it tasted good and next time I will simply incorporate the zest directly into the buttercream for the filling.
While the cake sat in the fridge to firm up after the crumb coat, I added orange zest directly into the buttercream – it was the perfect balance of sweet and tangy and the flavors are an amazing combination!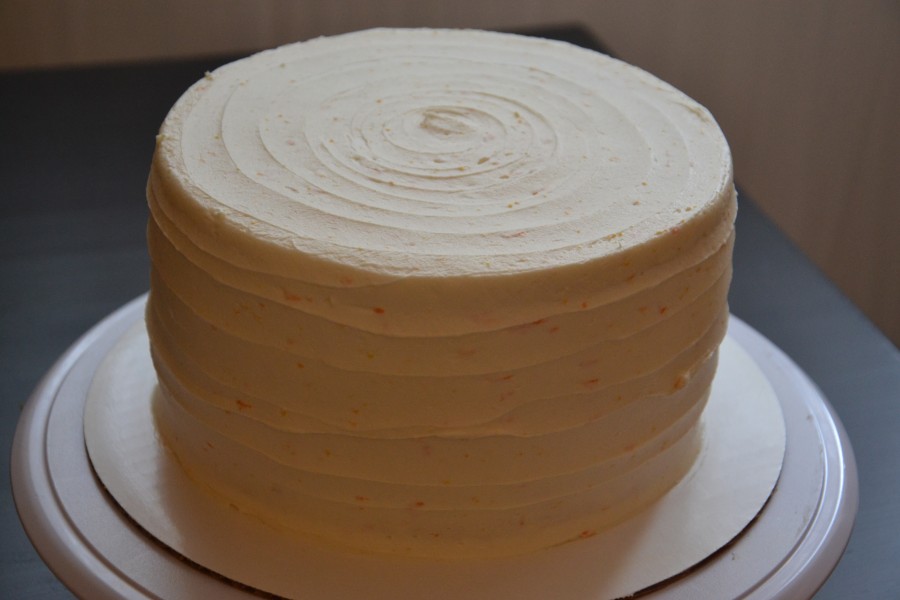 I really liked the look of this cake before any garnish was added.  It was perfectly ok with this minimalist design, but we were going to a party….
The toasted and chopped almonds added color, texture, and taste.  I was really happy with this look.
Tangerine slices were a bit more challenging.  I tried several different designs, but when this flower pattern happened I knew to stop right there.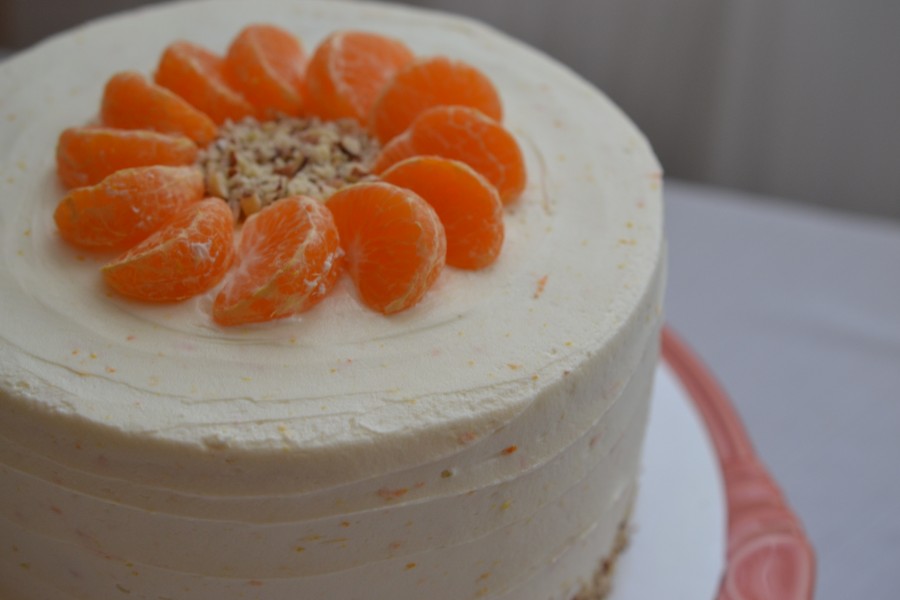 Such a fun evening!  I was able to capture a few snapshots at the roasterie before slicing this triple-layer beauty.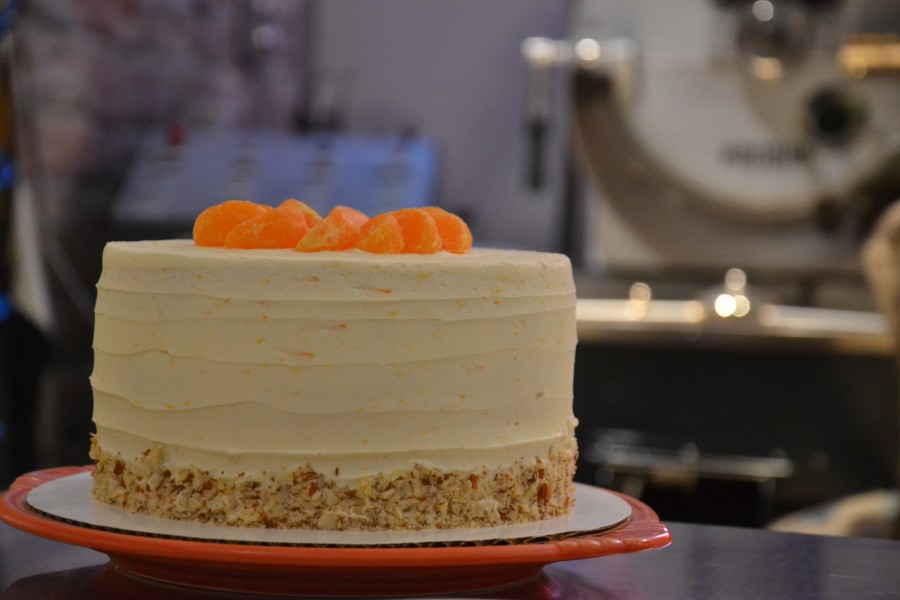 It was a great night with friends and neighbors.
It was a great sober night with friends and neighbors.
My life partner and I are really enjoying this season of our life and we're still crazy our people.