Triple-layer Red Velvet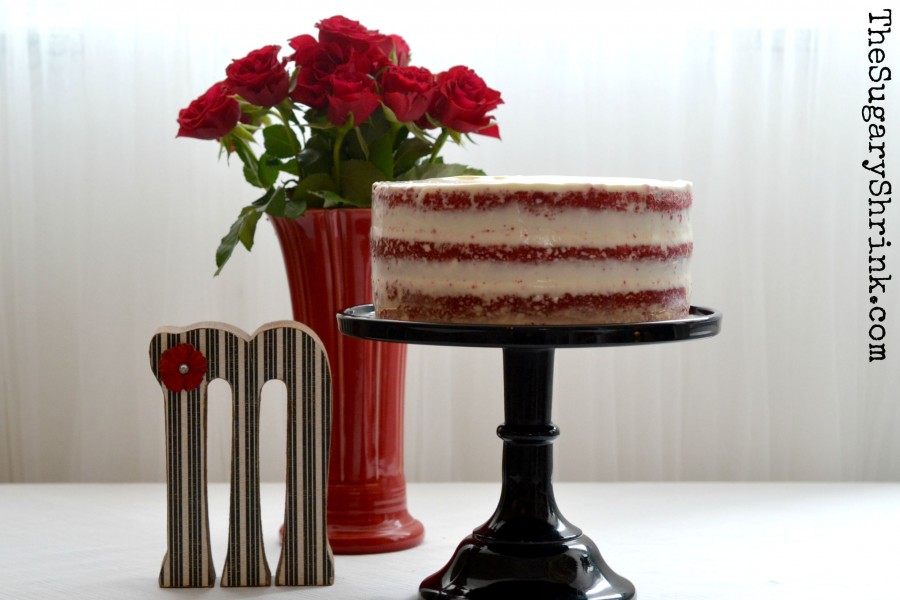 Triple-layer Red Velvet Cake with Cream Cheese Filling and Frosting
So much yum describes this Red Velvet Cake with Cream Cheese.  The deliciousness of an amazing cream cheese frosting simply can't be dismissed.
It's been forever since the last time I baked a Red Velvet Layer Cake; we were overdue!
Right away I misread my recipe and didn't realize it until it was too late.  I added 1½  sticks of butter instead of ½ cup (1 stick) of butter.  Well ok then… a little improvisation along the way was going to be needed (I added 1/4 cup more flour and reduced the milk by 3T).
I had a small supply of Guittard Chocolate… it was just the ticket for this recipe.
I whisked together the dry ingredients, except for the baking soda.  My Homer Laughlin Fiesta Dinnerware Bistro Bowl makes for a perfect vehicle for combining the dry ingredients.
The very last step before dividing the batter into the cake pans?… combine the baking soda and vinegar for one of the best science experiments in baking!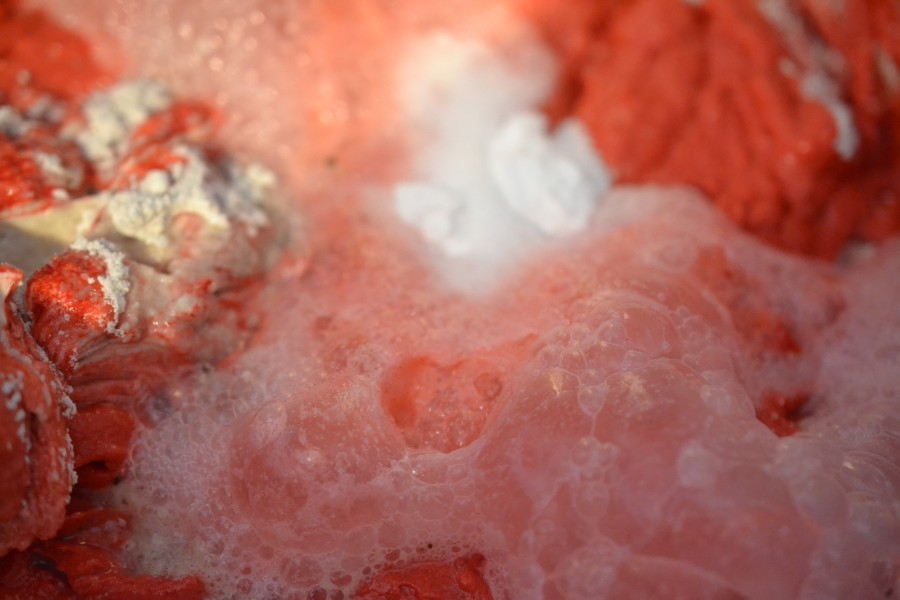 Once the cake rounds were cooled, it was time to build.
I love the cream cheesiness of this oh-so-yummy frosting and, unfortunately, it's quite thin between layers of a sturdy cake.
A fantastic vanilla buttercream filling would certainly look amazing but changes the flavor profile.
I really loved this color!  This cake only had 1T cocoa powder; next time I'll double that.
So when the crumb coat was finished, I knew I'd found the look for this cake.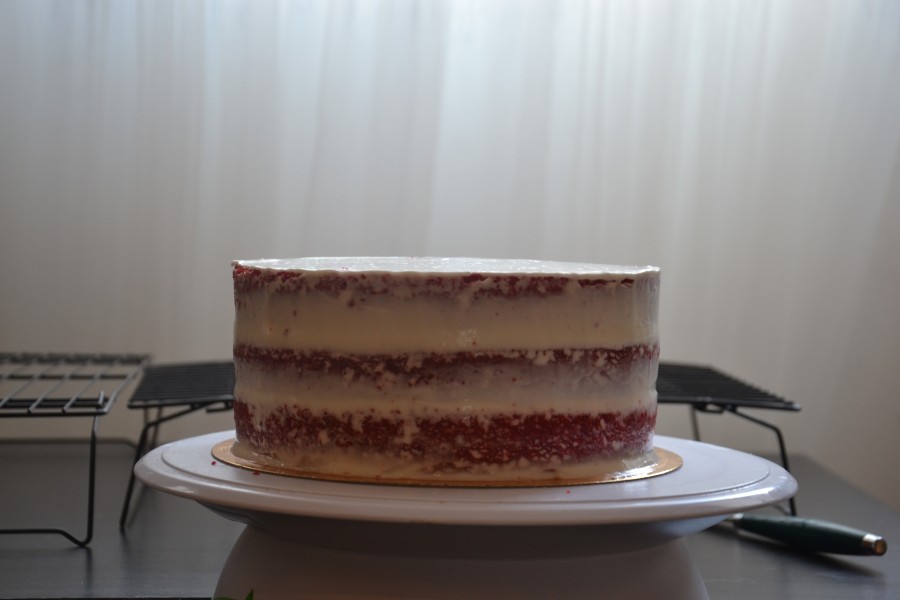 I added a bit more Cream Cheese Frosting to the sides and another layer to the top.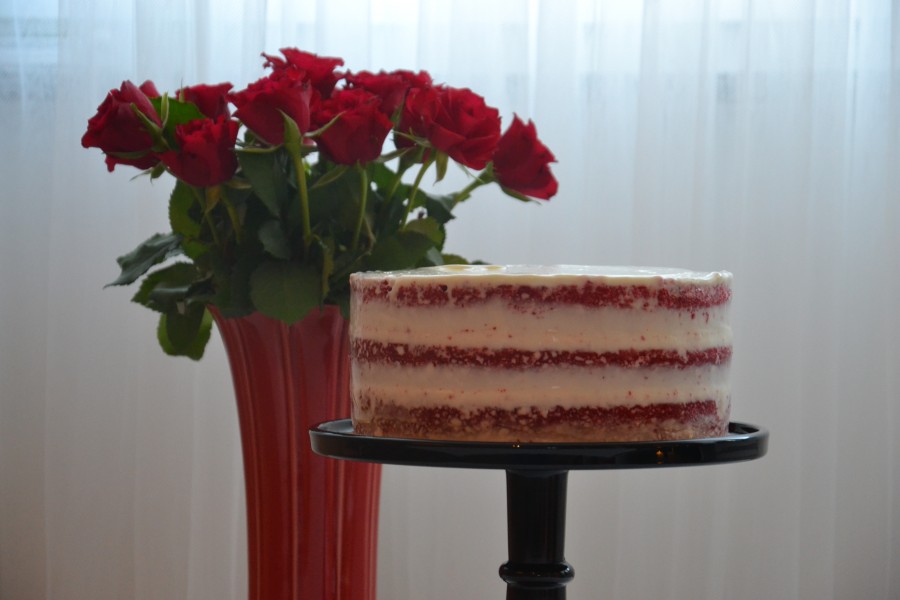 Sometimes, the cake shoot goes very quickly and everything falls into place.  Such was not the case this time.  My Fiesta Medium Vase is so versatile… and this color, Scarlet, is fantastic in many situations.
I even added a snapshot from the bookshelf in looking for just the right photograph.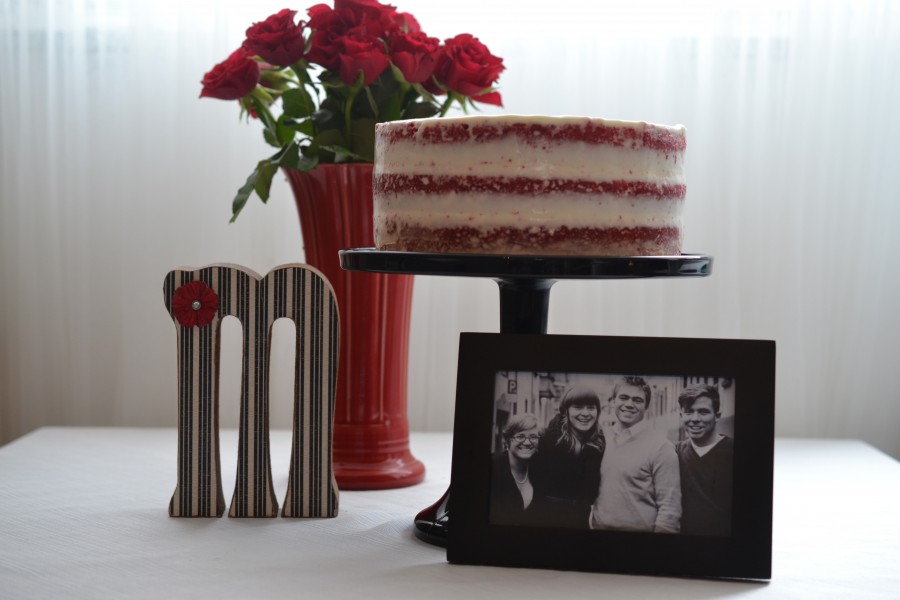 But the cake turned out and all was well.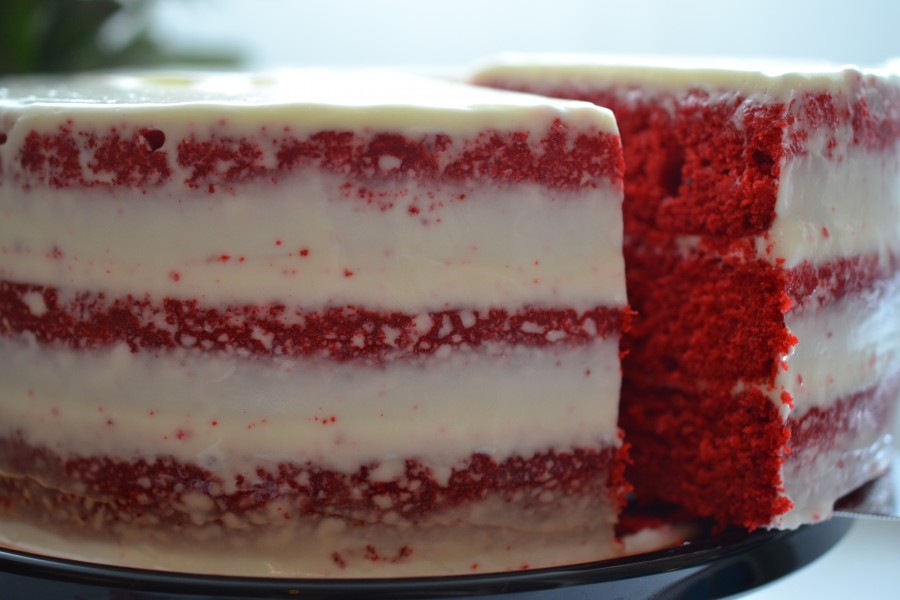 Fiesta Dinnerware's new color, Slate is an ideal contrasting plate for serving a slice.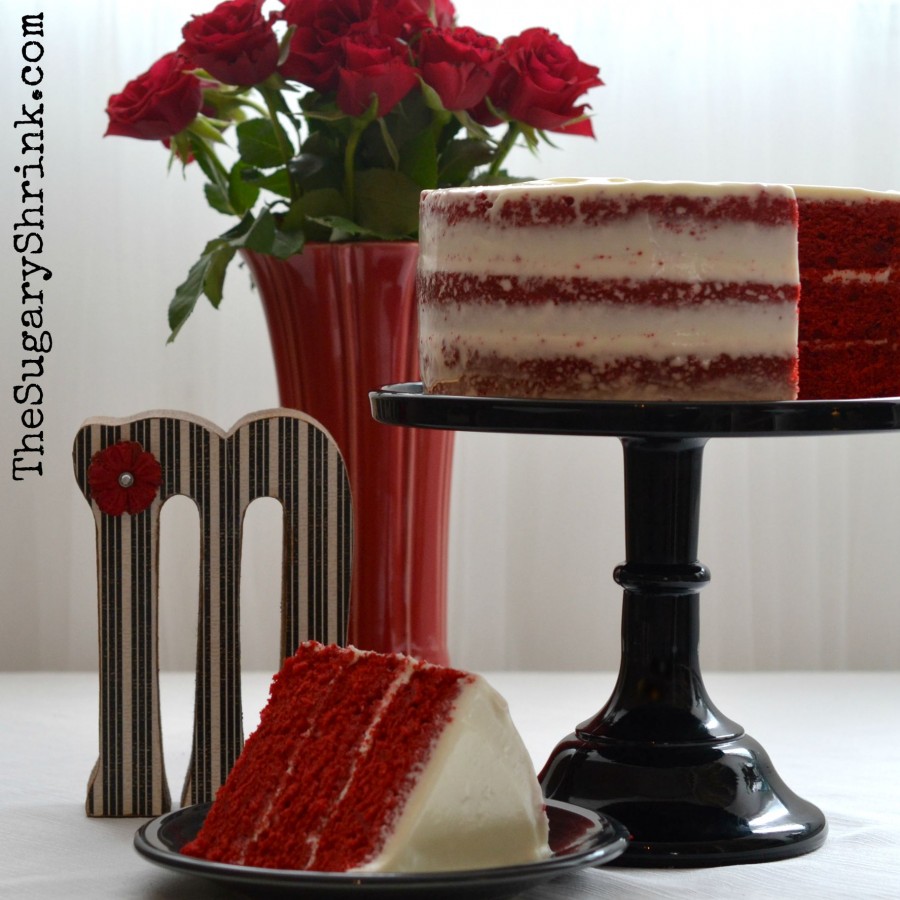 We took a slice of this cake to our neighbor; he seemed to enjoy it.
My life partner made quick work of a slice after his post-dinner bicycle ride.
I'm still sober and our people are right on target.  Such a great season right now.