Chocolate Coffee Cheesecake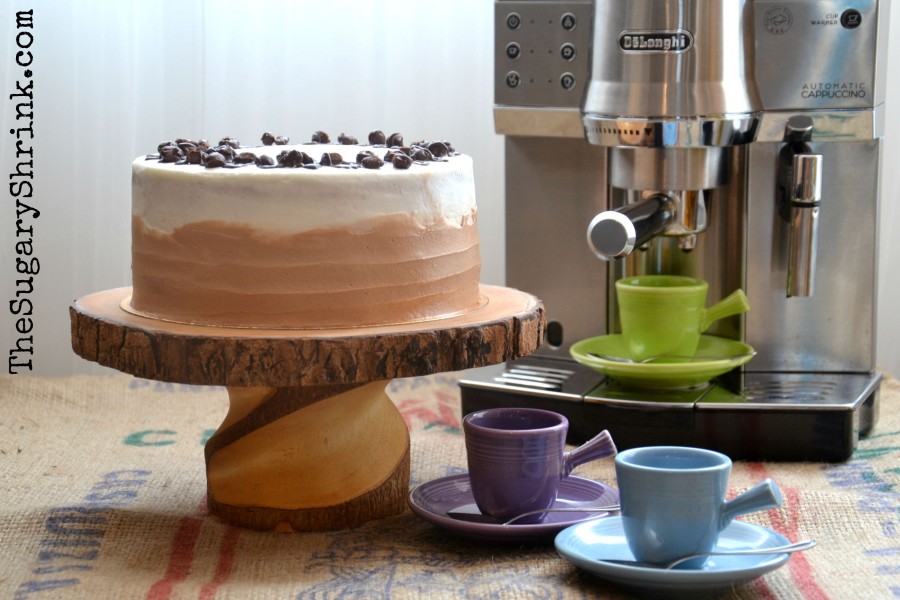 Chocolate Layer Cake with a Coffee Cheesecake Center, Chocolate Ganache Cream Cheese Buttercream & Vanilla Cream Cheese Buttercream Frosting with a Chocolate Ganache and Chocolate Covered Locally Roasted Coffee Bean Garnish
Is this cake even possible?  And how can I get a slice?
This cake was sparked by our new neighbor, Florian Steiner Kaffee Rosterei.  They roast coffee several times a week and are a welcome addition on our street.  And with inspiration like that, here comes a cake.
Starting with a cheesecake layer it was a natural step to add the chocolate sponge.  Despite all the many moving parts, it went together pretty well.
When adding a cheesecake to a layer cake, I always bake the cheesecake first.  For best results, it needs to set-up over night in the refrigerator.
I added 1T coffee extract during the mixing process… the flavor was mild, so if you're looking for a more bold flavor, add more.  Next time I make this, I think I'll add 2T and cross my fingers.
The cheesecake is quite stable and easy to handle without a crust.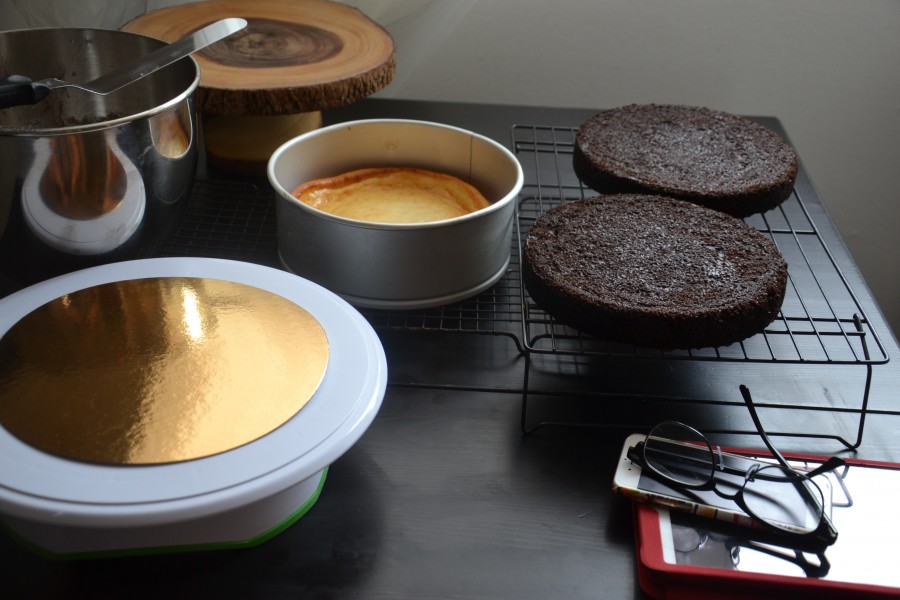 Before I build the cake, I trimmed away the upper edge of the cheesecake in order to even it out for ideal layering.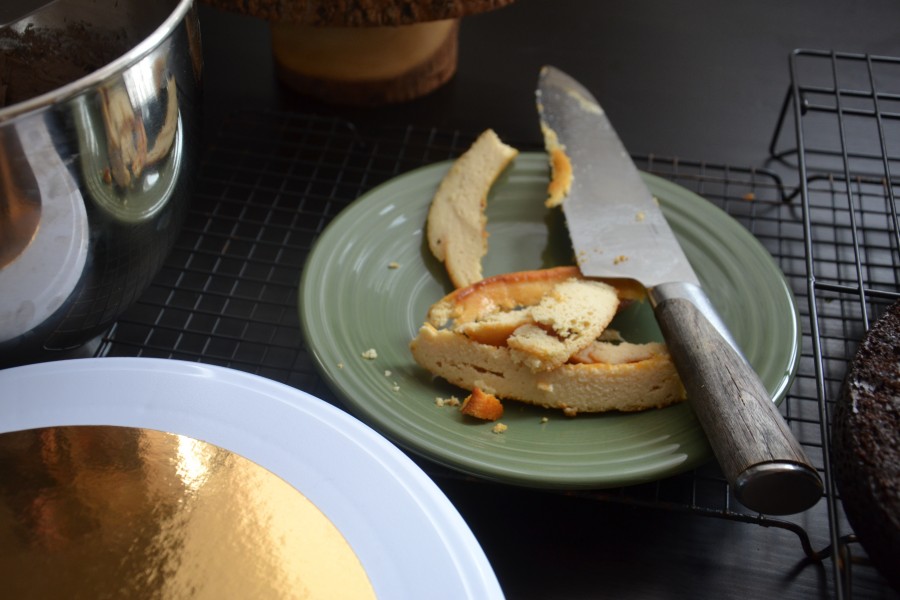 Due to the make-up of the cheesecake, there is no need to add buttercream.
I made a crumb coat of Chocolate Fudge Cream Cheese Buttercream to fill in the small spaces between the layers at the edge.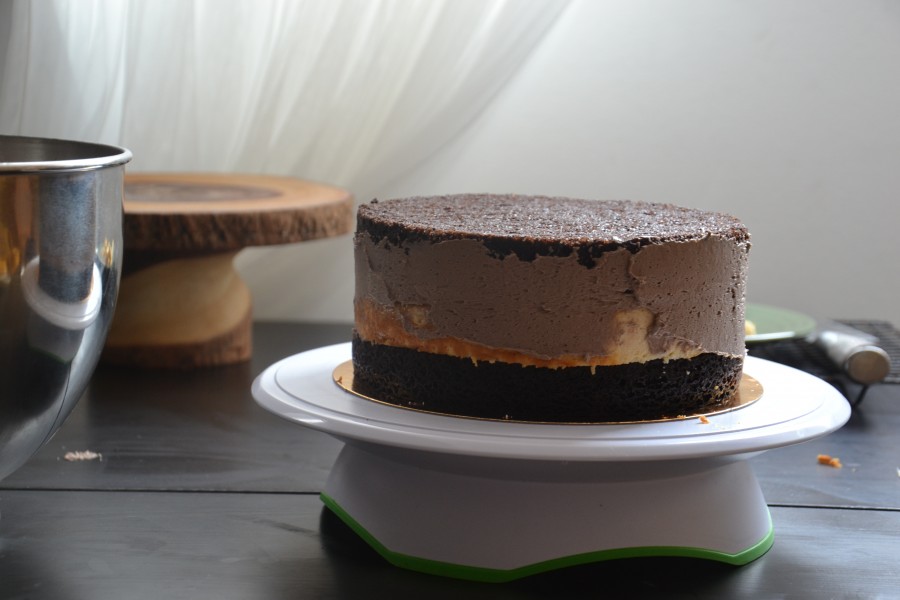 After thinning the cream cheese buttercream with whole milk, I finished the crumb coat.  I prefer a more stiff buttercream filling in the cracks and something more loose for covering the cake.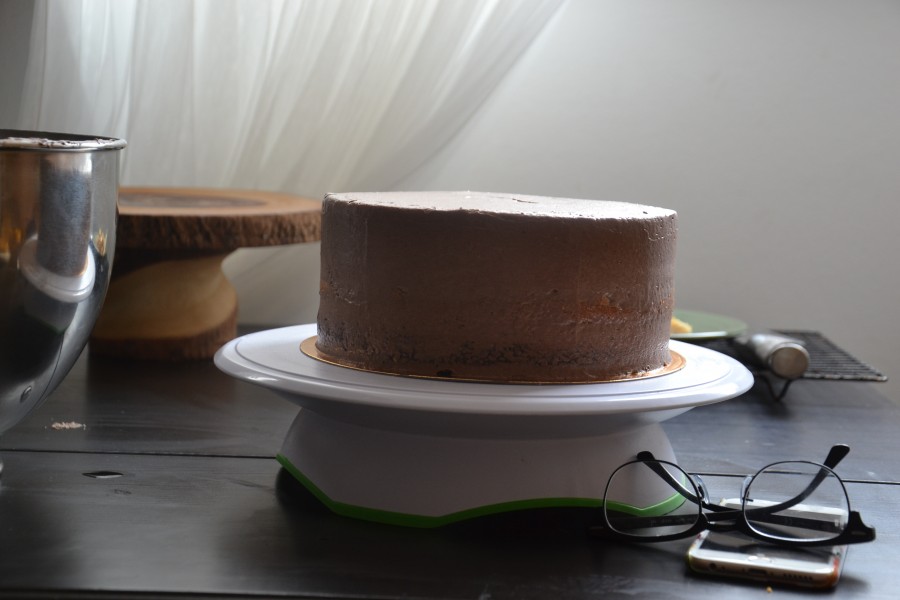 While the cake firmed up in the refrigerator, I covered some amazing coffee beans from Guatemala that had been freshly roasted coffee beans. I melted a little bit of delicious Lindt milk chocolate with a small bit of oil.
I really don't know what I'm doing when it comes to covering beans, nuts, raisins, etc with chocolate.  But I'm trying and that's the best I have.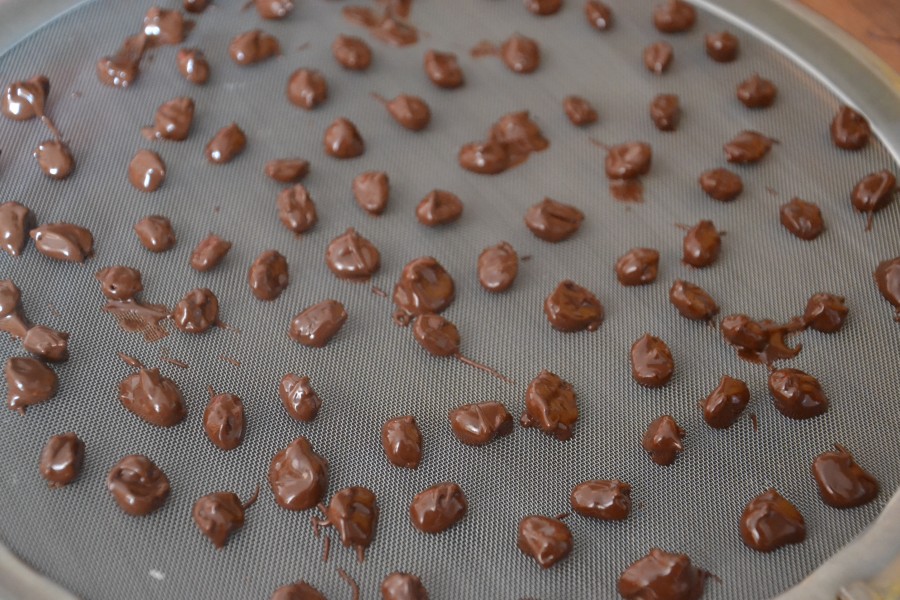 Then it was time for the final covering of cream cheese buttercream.  I made a standard Cream Cheese Buttercream, frosted the top of the cake, then added chocolate ganache to the remaining frosting.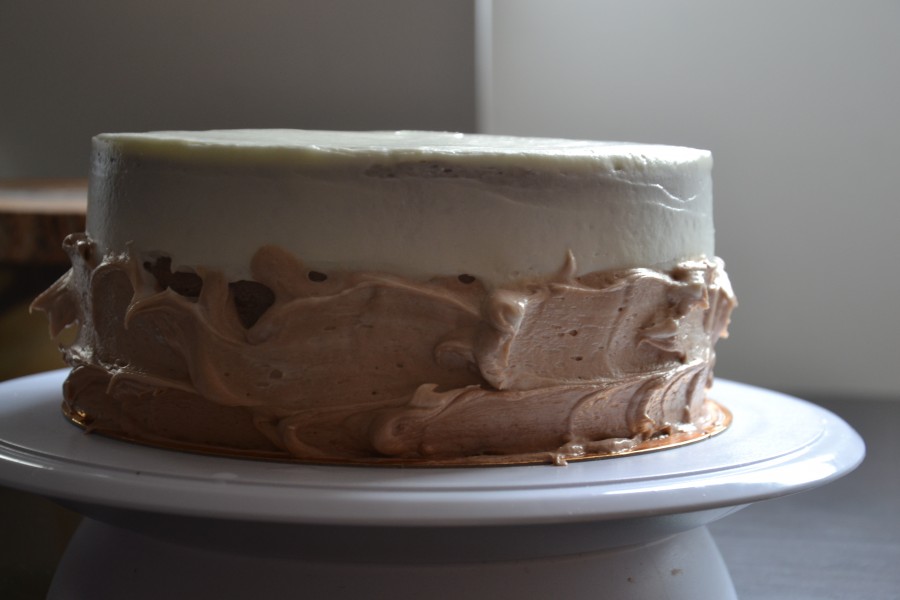 When this step was done, I decorated with the coffee beans and added more chocolate ganache.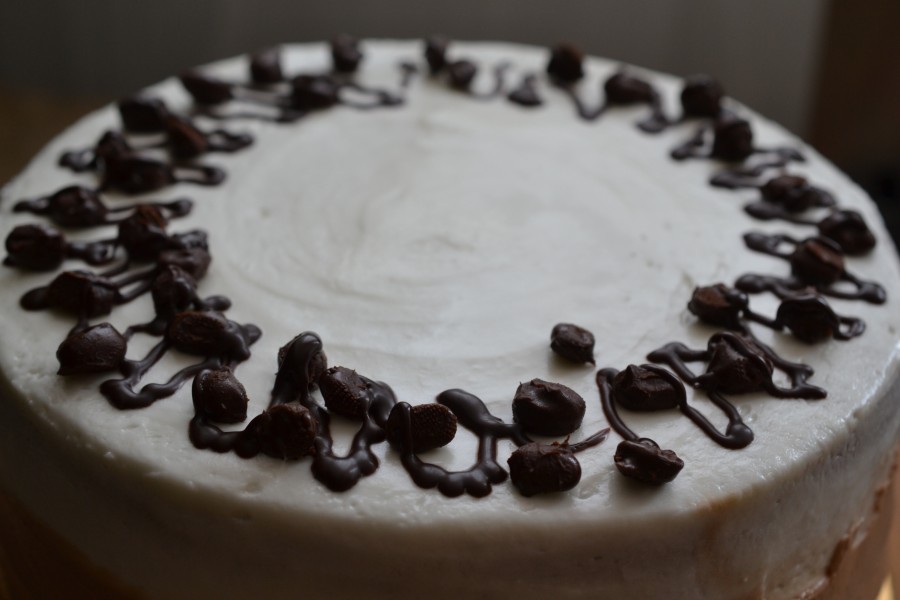 And there you have it.  All that chocoaltey goodness with cream cheese buttercream and a coffee cheesecake.
I was happy to share this with my life partner and our neighbors.
I am happy our people still reach out as a result of me working the steps.
It's a great day.