Chocolate Granola Oreo No-Bake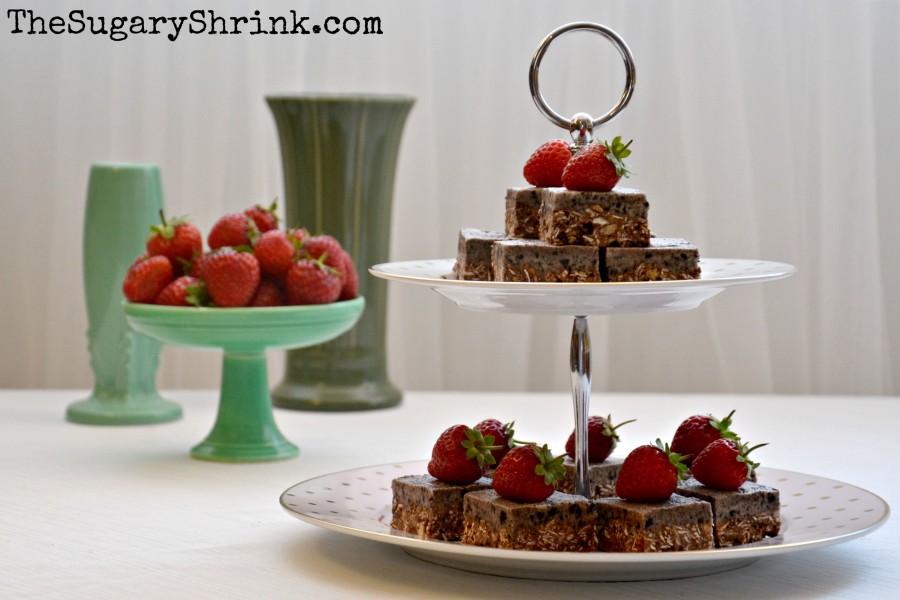 Chocolate Granola Marshmallow Squares with Oreo Buttercream and a Fresh Strawberry
The cool days this week were so lovely that I was caught off-guard with today's return of heat!  Nuts.
Today's temperatures reminded me of a no-bake square I made recently.  This was a test-kitchen effort focused on cleaning out the odd bits and pieces in the pantry and fridge.  Think of it as Leftover Night… except this is dessert.
I started with some chocolate granola, the healthy kind, and mixed it with melted butter and marshmallows.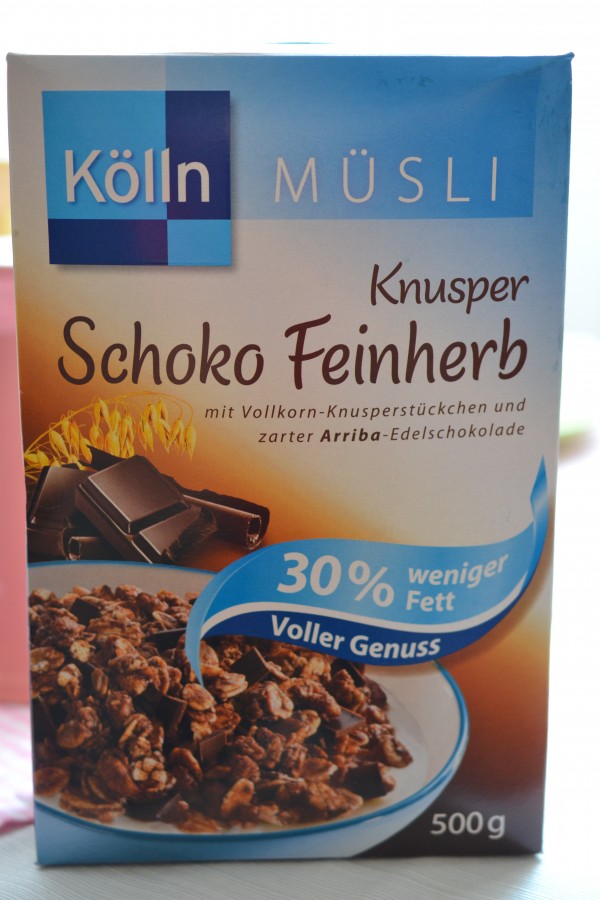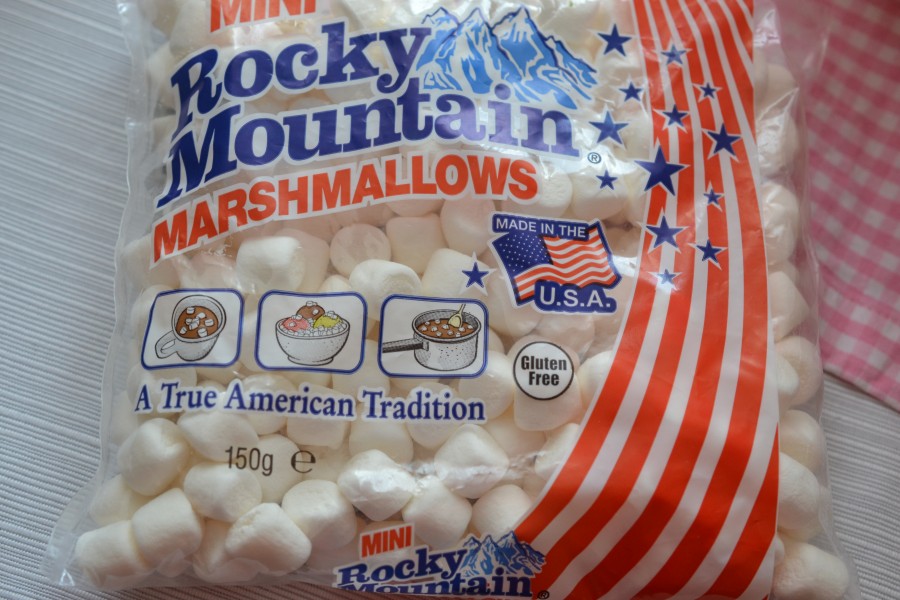 In no time, this mix was cooling in my  Homer Laughlin Square Baker … lined with parchment paper.
As soon as it was room temperature, I smoothed on a layer of Oreo Buttercream that was leftover from this Chocolate Oreo Layer Cake.
Once the buttercream was firm (couple hours in the refrigerator), I lifted it from the baker and sat it on the cutting board.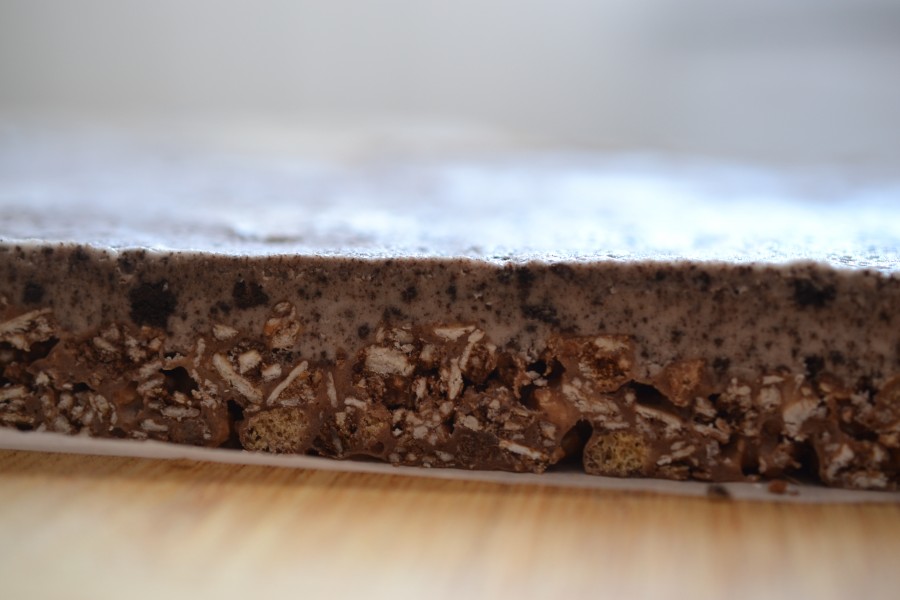 Chocolate with more chocolate disguised as granola.  I'll take that.
It was a matter of finding the right stage for capturing these sweet bits of marshmallow square fun.  I struggled.  I tried different table clothes, angles, dishes, …. A good snapshot finally showed up, but it took a while.
It's a luxury I get to engage in something that I love – creating desserts that taste really yummy and don't look too bad either.
I get to do that because I have an amazing life partner and I'm sober.
Our people are crazy supportive, too.