Yankee Doodle Lemon Cake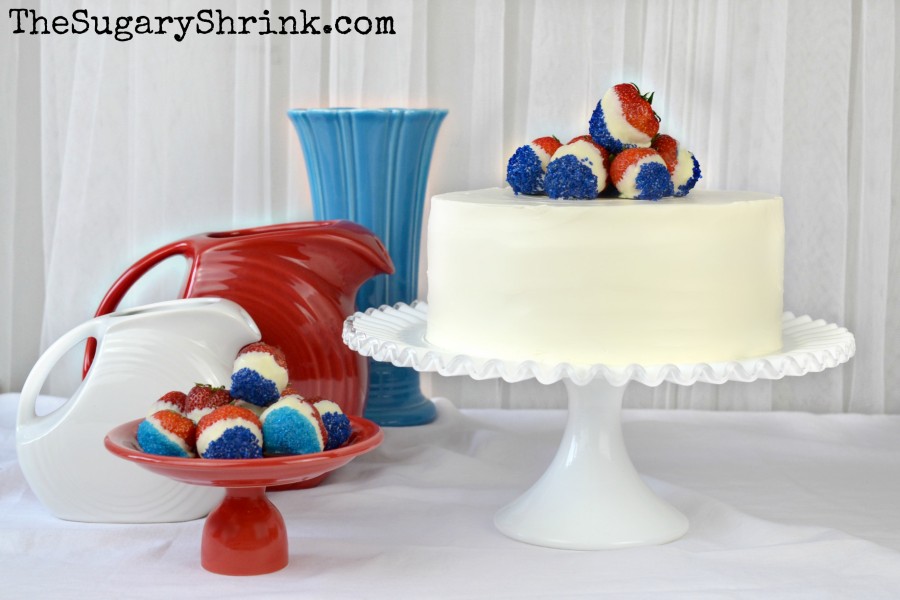 Double-layer Lemon Cake, Lemon Swiss Meringue Buttercream, and White Chocolate covered Strawberries with Blue Sugar Sprinkles
Summer is here and that means picnics, neighborhood barbecues, family weekends, and…. the 4th of July!  I love decorating cakes and cupcakes with a patriotic red, white, and blue.
So Lemon Layer Cake is almost always a crowd-pleaser.  I say almost because we have a kid who isn't a fan of lemon!  It seems impossible, but it's true and I work with it.  (Actually, I have to admit, I couldn't hold this information and was forever taking that one Lemon Cupcakes, Lemon Squares, and Lemon Candies to our visits.)
Anyway.  Lemon!!  Baking two larger layers of lemon cake makes for a good amount of real estate to work with on the top of the cake.  I planned to prepare these berries, but wasn't sure how to place them in the design.
First I made the strawberries, then baked the cake.  After setting the strawberries out on a tray, I melted down the white chocolate.  Of the accumulated packages of white chocolate in the pantry, every bit was expired.  My thinking, "What's the big deal?"
This is pretty much the big deal.  Expired white chocolate doesn't actually melt.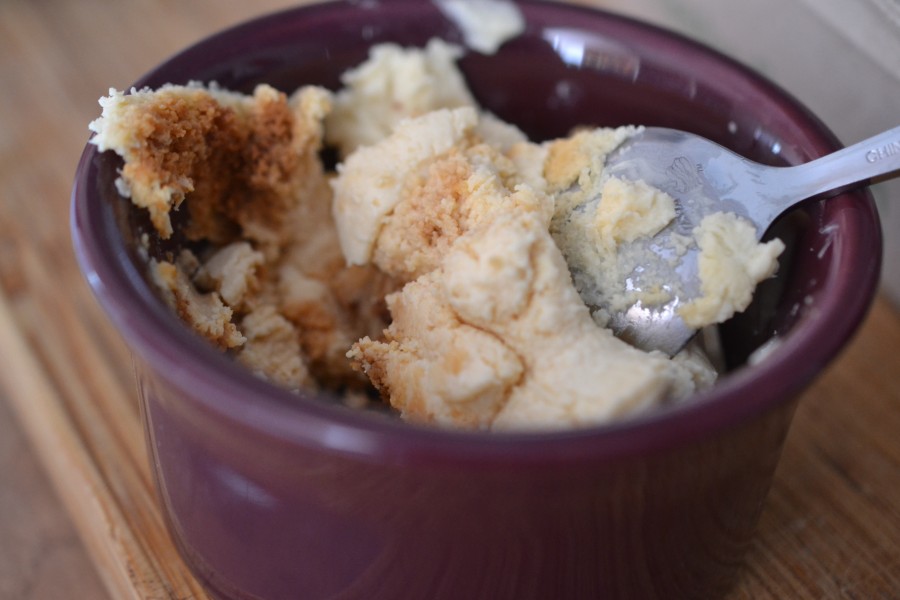 Gross.  How did this used to be white chocolate?! and how fast can I get it out of the kitchen?
Up to the market for fresh white chocolate and I was back in business.  With a few noticeable lumps, it was in the microwave for a few seconds and a good stir.
Upright again and back on track, it was time to prepare the strawberries.  I couldn't decide between the two shades of blue sprinkles, so I used both.
They look very patriotic, but lost some of that classic strawberry shape.  I did gently tap away some of the excess white – but perhaps not enough.  Or maybe I should have sprinkled the sugar instead of dunking them.  Test kitchen, I'm always learned.
Back into the fridge so I could bake the cake.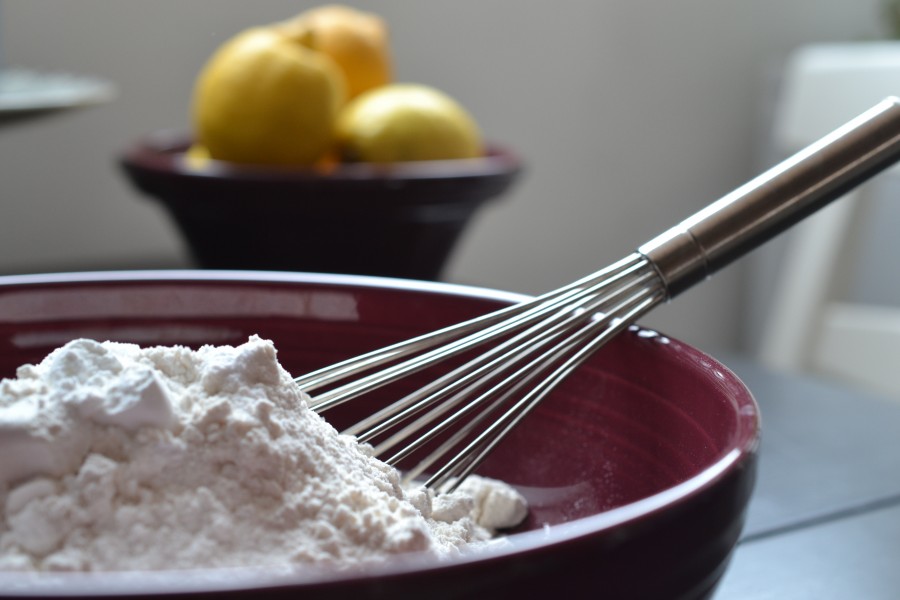 The most humbug step of baking (for me) is the parchment paper and completely worth it.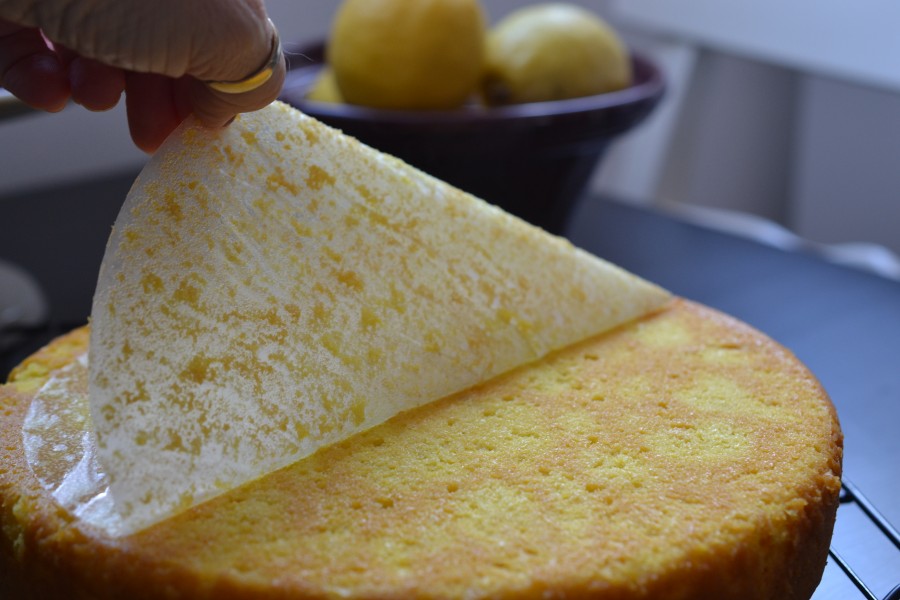 With the cake cooling in the fridge and the strawberries finished, it was time for the buttercream.  Six egg whites, 1 1/3 cup sugar, 4 sticks of butter (450gr) – and lemon extract since this was for a Lemon Cake.
Assemble all the pieces for construction and begin building.
This Lemon Cake recipe is one of my favorites – it's so flavorful and sturdy.  I'm never afraid this cake will fall apart and it's my go-to recipe for sculpting and carving cakes.  It really is that wonderful.
What a great life I get to enjoy with my life partner.
I'm so very proud of our people and the lives they're making for themselves.
Absolutely none of it is doable without sobriety.