Sunshine Cupcakes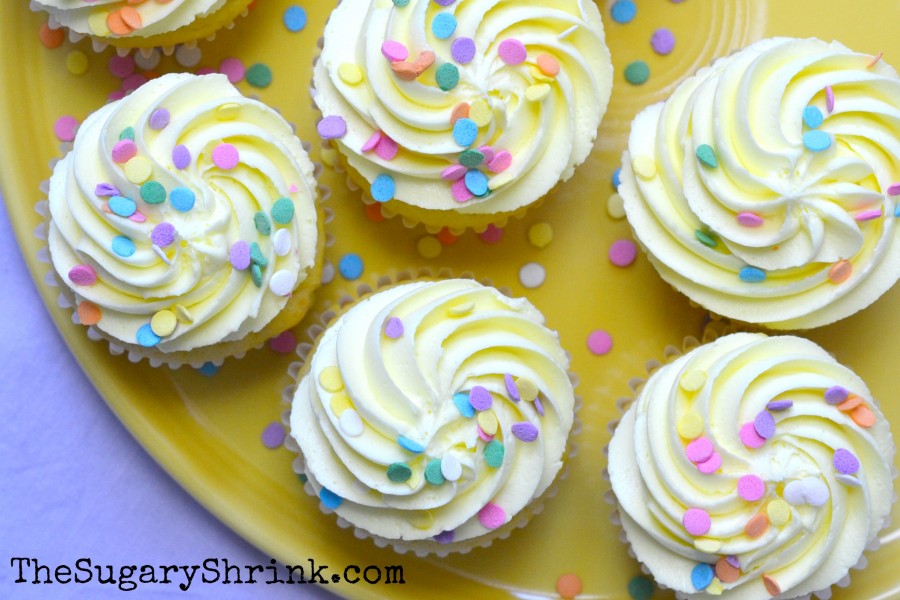 Lemon Cupcakes, Lemon Buttercream, and Sprinkles
All things lemon!  When it comes to Lemon Cake, I don't need an excuse to bake – I just love the amazingness that is lemon.
I adore the happiness of this cupcake.  It's as though they're waiting for a birthday party… or maybe they are the birthday party.  Either way, I'm taking a tray of these to the next invitation we receive!
I love my Lemon Layer Cake recipe – it's packed with plenty of fresh lemon juice, lemon zest, lemon yogurt, and even a little bit of lemon extract.  Mostly, it's made with excitement and anticipation for success.
After whisking the dry ingredients, it's time to mix up the remaining items on the list.  Depending on my mood, I might add a little or more than a little yellow food tinting gel.  For these cupcakes, I added just a wee bit; I love the subtle look.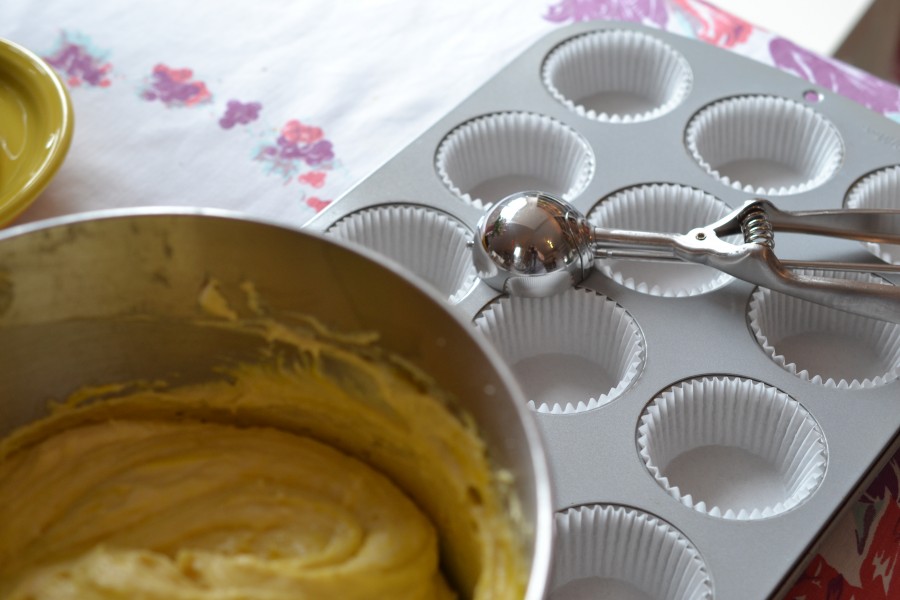 Since the batter is more thick, consider using an ice cream scoop to achieve mostly-equal-sized cupcakes.
This recipe easily yields three dozen cupcakes.
I love that little cupcake dome.
Lemon Buttercream is my favorite with the Lemon Cupcake – but consider a Cream Cheese or Vanilla Buttercream as an alternative.  And don't forget berries: strawberry, blueberry, raspberries, etc.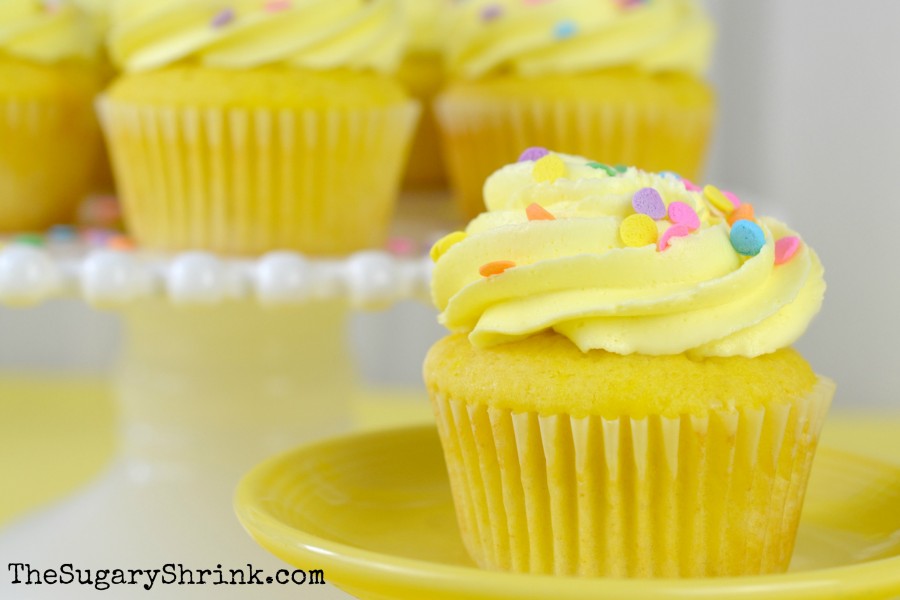 I get to have an amazing life with my life partner husband.
We get to enjoy the love of our people and the people they bring.
Sobriety for the win.  "We will not regret the past nor wish to shut the door on it."