Happy New Years! Vanilla Vanilla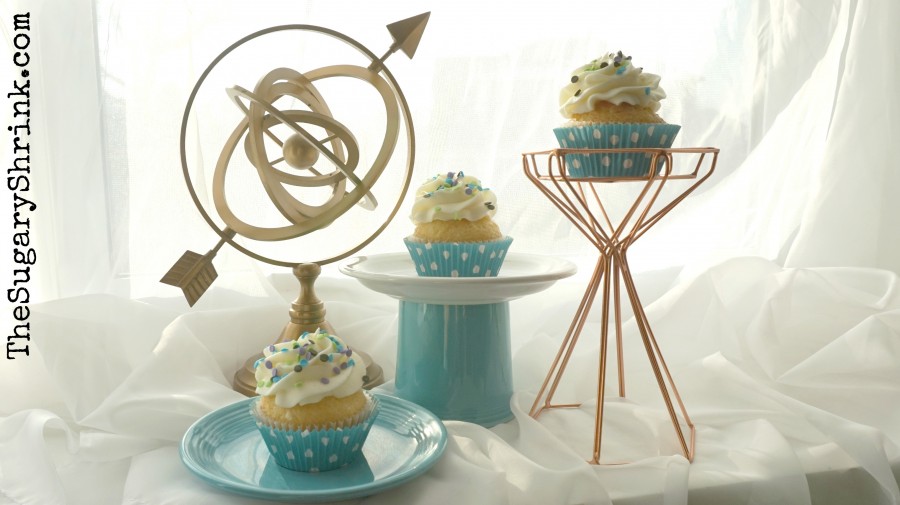 Vanilla Cupcakes, Vanilla Buttercream, Dot Sprinkles
Happy New Year and Welcome to 2017!!
The last three months of 2016 was a doozy.  We moved from Heidelberg, Germany (where we'd lived for nearly 8 years) to Salt Lake City, Utah, USA.  There was a period of re-entry that required daily-life adjustments…. which is to be expected.
I was able to bake on a limited basis – but it wasn't the same for two reasons:
1. I didn't have my baking things – like that shouldn't matter, but it did
2. Baking at high altitude was a steep learning curve (pun sorta intended)
The good news, I was baking and that's a huge plus.  The less than good news, I wasn't feeling all that inspired.
We've found an interim place to live while we look for the perfect place.  We took delivery of our household goods – which means I have my inspirational Homer Laughlin Fiesta Dinnerware and all my tried and true baking pans, piping tips, measuring cups, etc.
It's an incredible relief … I feel like my old self again.  Gone is the unrecognized anxiety that was kept at bay by my Home Group and AA meetings.  Gone is the lack of ideas… today I've got a list of "I wonder if …"  that I just need to try!
So…. cupcakes!
Start with the basics of Vanilla Vanilla… it's always a winner and sexy all day long.
Bake with the best ingredients you can afford.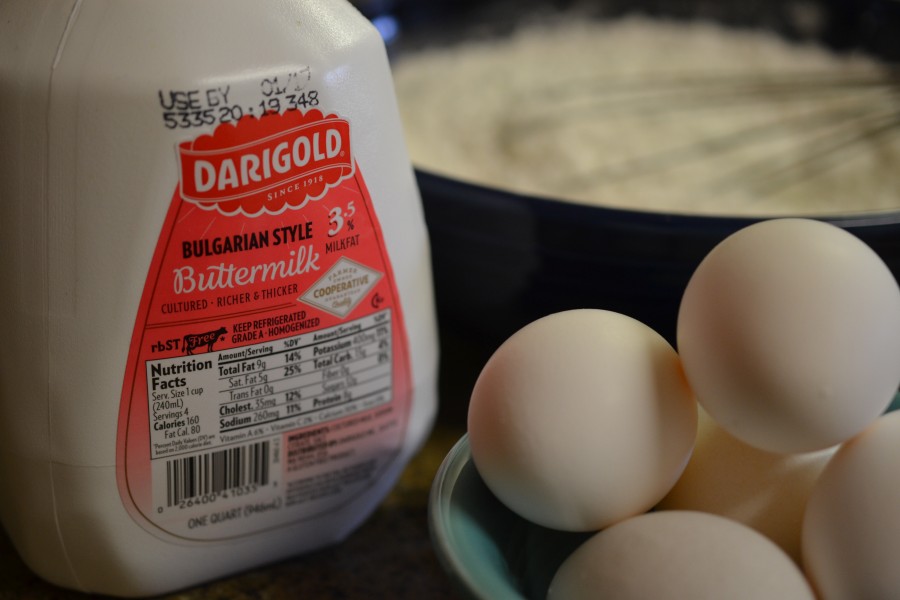 I'm crazy for my KitchenAid MiniMixer… don't let the 'mini' fool you – this mixer has handled everything I've thrown at it.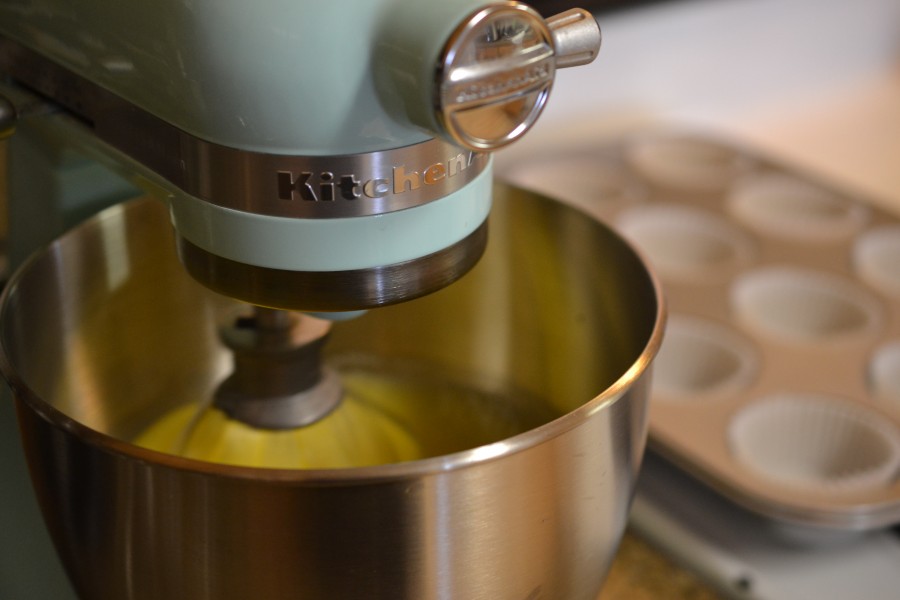 I just might be getting a handle on high-altitude baking.  I love these domes.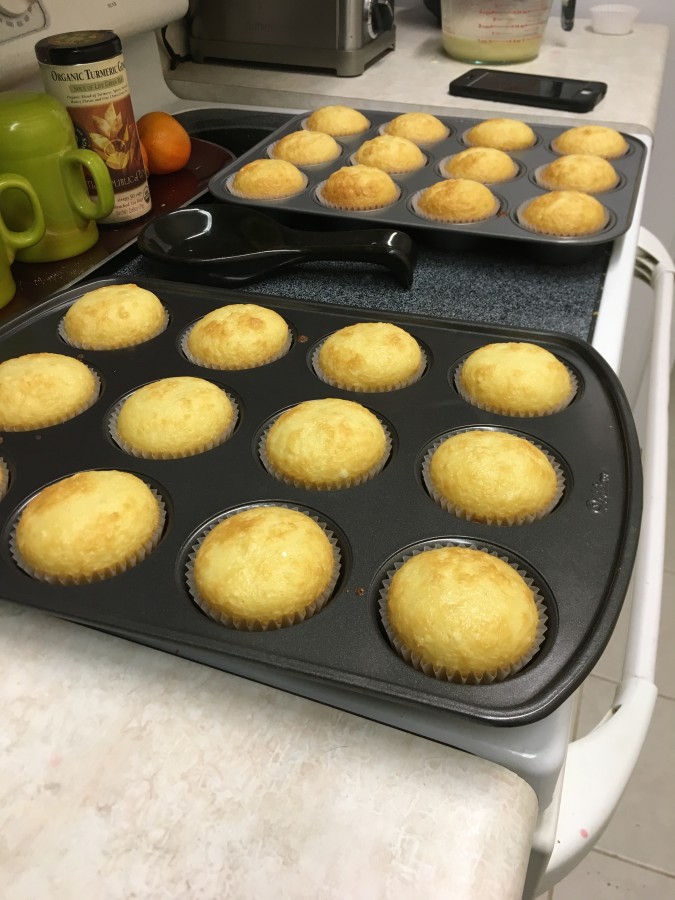 And then a quick little photo shoot to get things going again.  Turquoise is my favorite and says Happy New Year! to me.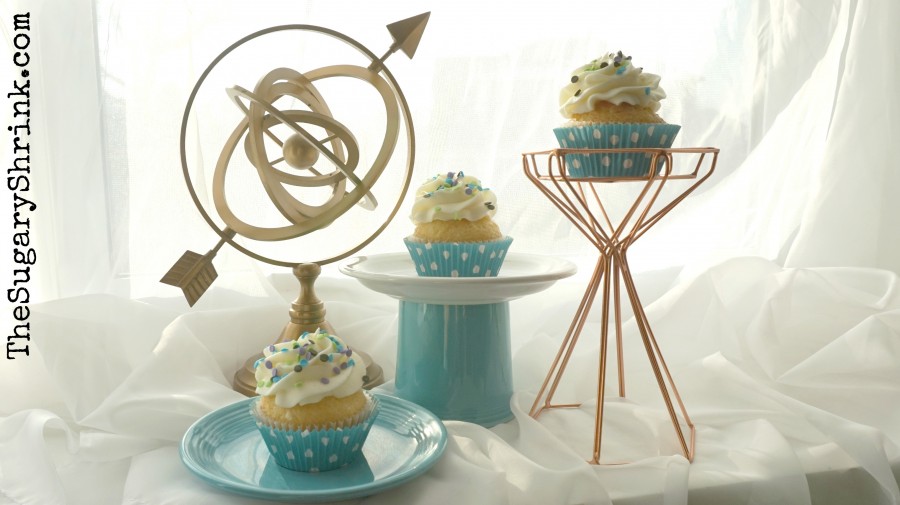 I'm grateful for our people that we get to see as often as we like – it's an incredible gift of love.
I'm grateful for my life-partner husband that provides the sunshine in my life.
I'm grateful for my home group and the women there.  Without sobriety, I don't stand a chance.