Vintage Ad: Build a Cake with Jam
–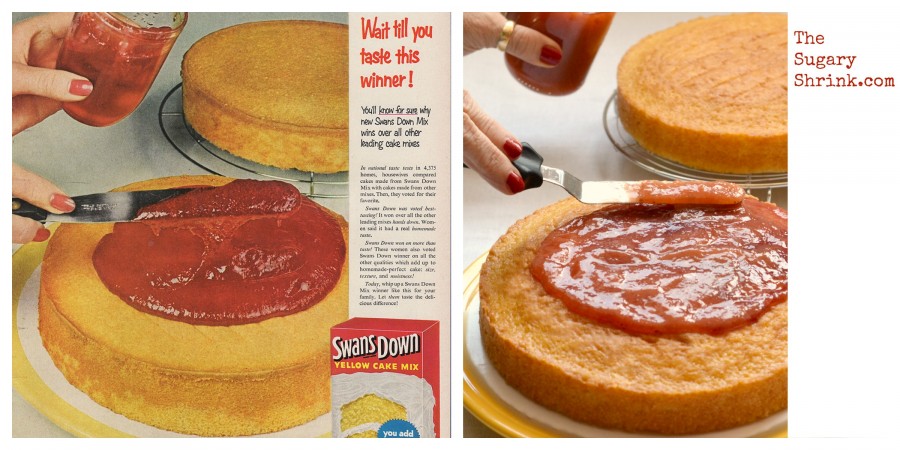 Vanilla Cake Rounds with locally produced Strawberry Rhubarb Jam
Unfortunately, I'm still not tired of these vintage ads!  While I've found emerging patterns in the cake/baking vintage ads – the images that routinely catch my attention involve the construction of the cake and almost always highlight perfectly shaped and manicured hands (because that's super real).
I recreated an image similar to this one (blogged here) and loved the process.  There's another one I'm waiting to try, so we'll call this one the middle star of a trifecta.
The cake rounds are my Classic Vanilla Layer Cake which requires cake flour.  There's definitely a difference between all-purpose flour and cake flour: all-purpose flour has more protein which means the delicate crumb of a cake with less protein is super moist and tender.
The inspiration ad … Swans Down Yellow Cake Mix.
The 'simple' ads are almost always the most difficult since it comes down to the angle and distance between objects.
First, let's bake a cake.
It's the most humbug step for me, but I swear by it – line the bottom of the cake pan with parchment paper (still treat the sides of the pan).  It saves the cake and I never worry about a cake round falling cleanly from the bottom of the pan.
The set up for the shoot was easier than some, but I did have to enlist the help of my life partner!  He's such a good sport.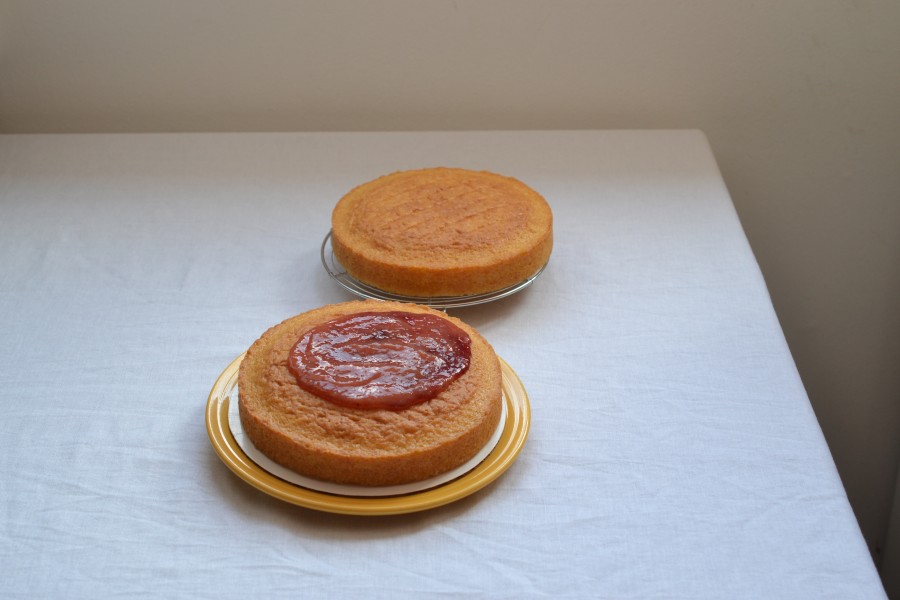 "Ok, I need your help now."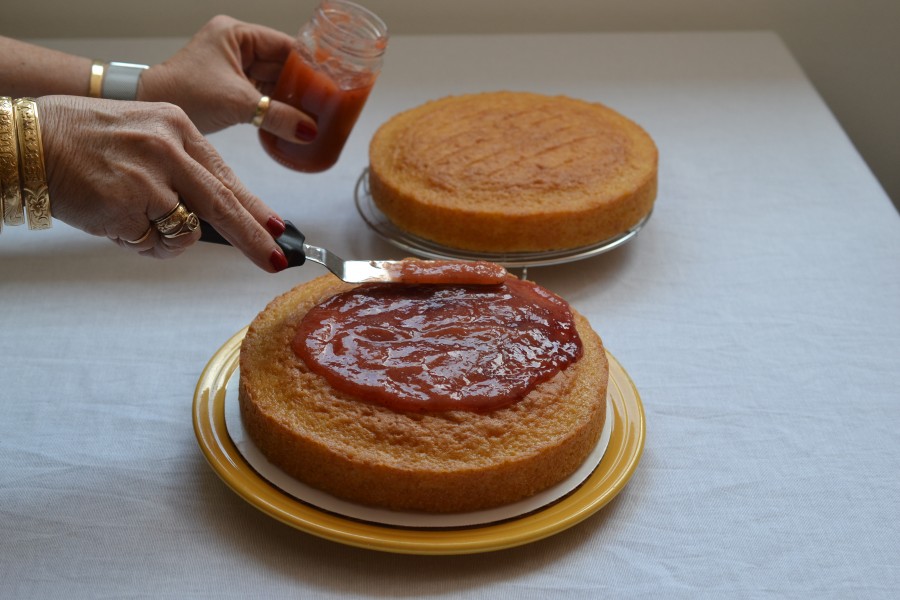 It was a wonderful exercise of "…now move the jam a little closer to the cake. GREAT.  Stop there!.. now back just a…"  Good times for real.  He knows me and cares enough to get as close as possible to the advertisement drawing.
Side note: the jelly was bought at a road side table (we cycle past it regularly).  No one tends the table – there's a little cup with "Danke" printed on the side and each jar is clearly marked with flavor and price.  I love the hope the owner of this table extends to his/her fellow travelers.  We regularly stop there and take our friends, too.
I'm grateful for my life partner husband and his willingness to jump into the fray.
I'm grateful for our people and the relationships they bring.
I'm grateful for sobriety and the lessons I get to learn.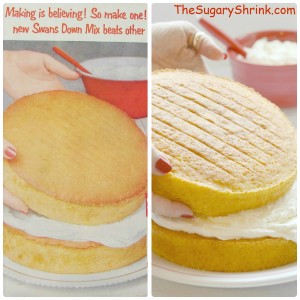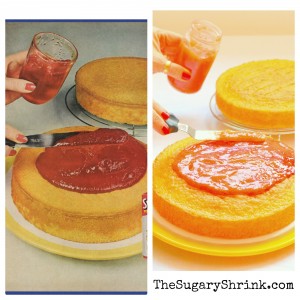 Pinterest before there was Pinterest!