Vintage Ad: Vanilla Layer Cake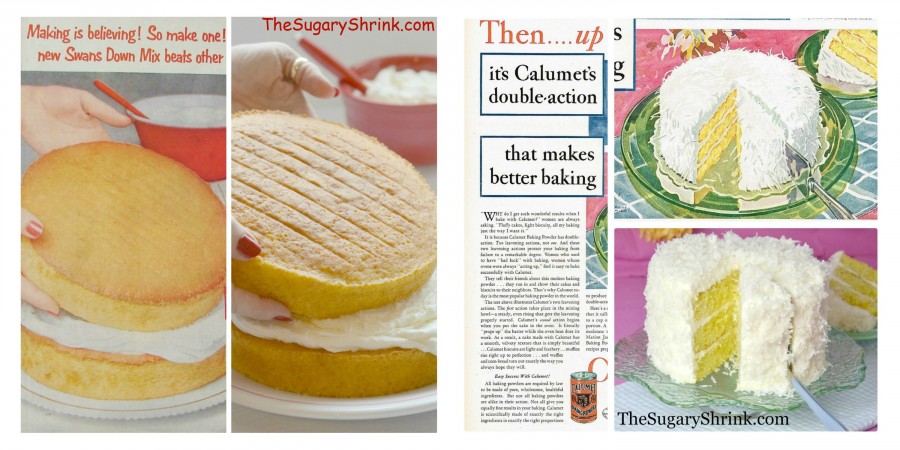 Vanilla Layer Cake with Vanilla Buttercream… and a Flaked Coconut Garnish
Several weeks ago, I recreated (as best I could) a few vintage ads that focused on cakes.  I loved this project!  I've already blogged two of those efforts here and here.
There is something really interesting about trying to create a photograph from a rendering – the artist who drew the original ad often leaves me frustrated in trying to get the angle just right.  And sometimes I've had to concede, "…this will have to be good enough."  Now that is a crazy important lesson for me.
I found two ads I could combine with one effort… the construction of the cake and the slice pic.  Terrific!
Beginning with the cake build, I had to allow my Classic Vanilla Layer Cake round to cool on a specific rack that would produce a series of horizontal lines.  They're faint on the original image, but definitely there.  Sometimes I follow the printed recipe associated with the ad, but in this case the ad was for a box mix which I didn't have access to.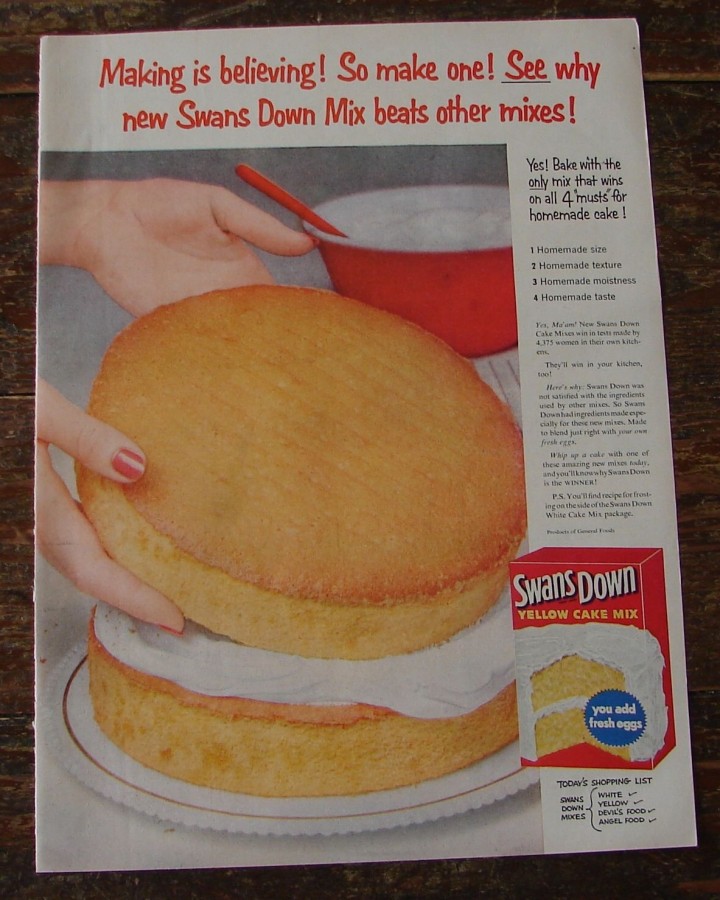 I don't have a red bowl with white interior, but my Scarlet Gusto bowl by Homer Laughlin Fiesta Dinnerware was the right size in relation to the cake.  The Vanilla Buttercream would provide enough of a white interior to be good enough.  And, the red spoon handle was ideal.
A white plate, with beaded edge, and a red stripe… nope.  I don't have one of those.
But, I do have a White Fiesta Dinner plate, a cake decorating turntable, and a red marker.  One spin around like an album on a stereo and it looked good enough.
The next step was to paint my fingernails and be patient while they dried.  Then it was enlisting my life partner to take the photos while I held the second layer of sponge in place.  OMG
We ride a tandem bike… we've been married for 29 years… we've raised four kids together… and we took advantage of all that experience of working together to capture this photo.  My part is that I wanted it to be as perfect as possible.  His part is that he can't read my mind.
But we got to good enough and we're still friends.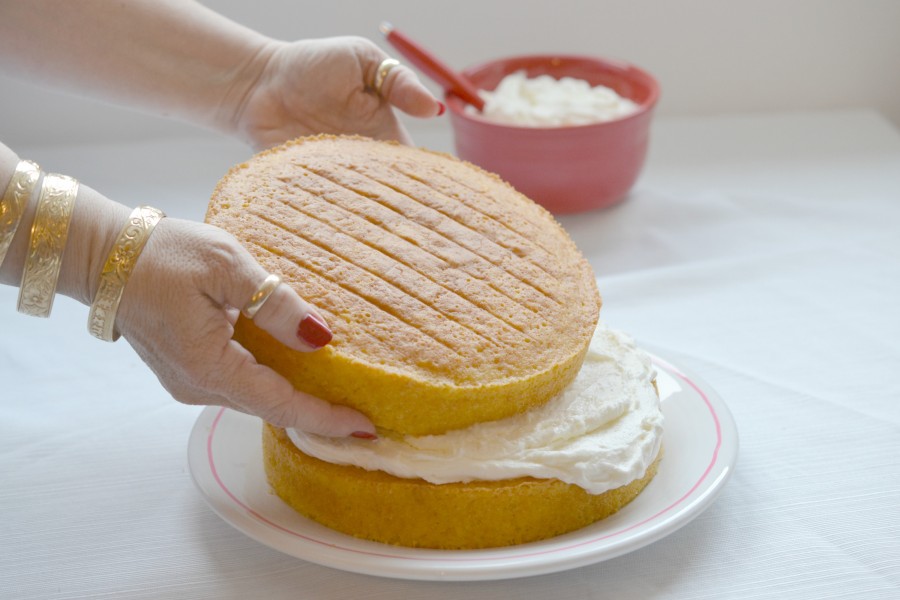 Truly, he's a great sport and an amazing advocate and ally.  Cake!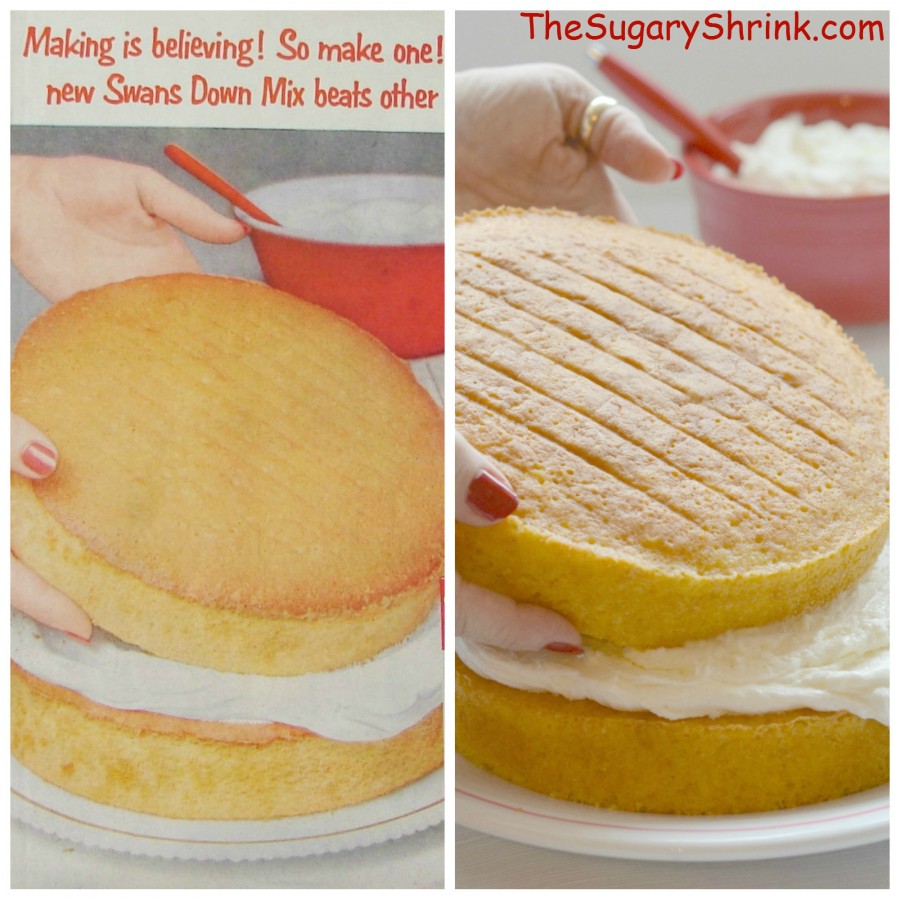 ---
When this photo shoot was completed, I moved the cake to a different cake stand.  After the cake was decorated and sliced, I went to work on the second recreation.  This was a really tough one – so many props.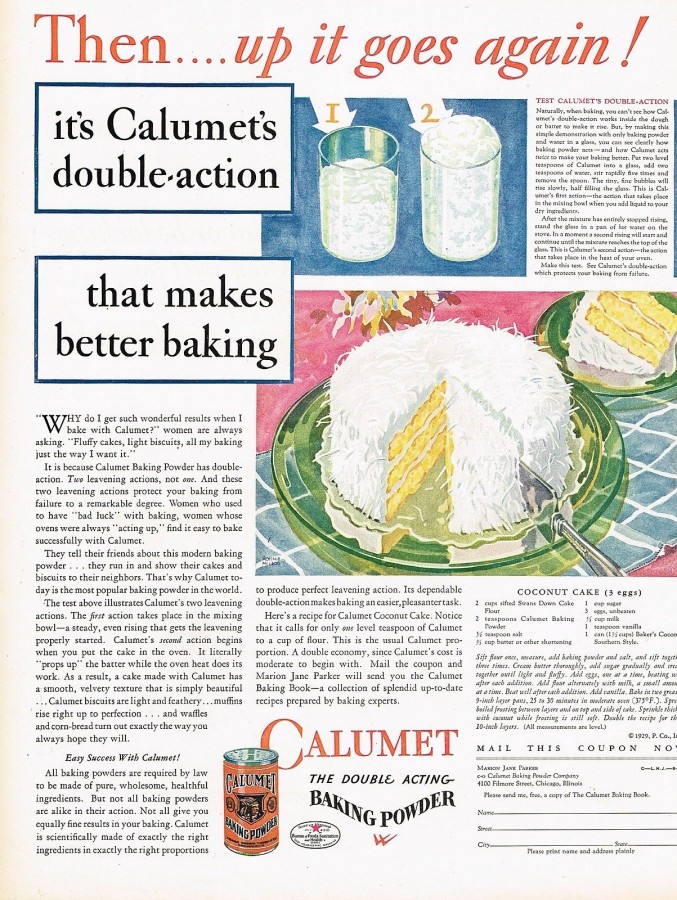 There are two different background/tablecloths and flowers and a slice and a cake serving knife.  #toomanythings
I start building from the base up with tablecloths that are close.  At that time, I didn't have a silver handled cake serving knife, so I used what I did have (a retired serving knife from Fiesta).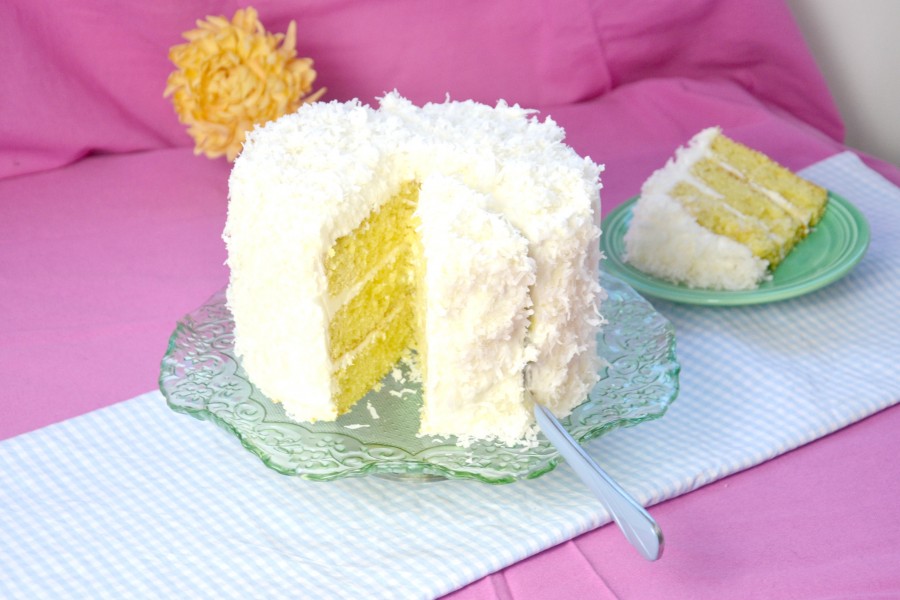 What I needed was the table to tilt toward the camera or raise the back end of each piece up.  Next time I might put a couple blocks under the legs of the table.  I just never got that slice in the right place or lit bright enough.  It only took 103 shots to declare "Good enough. Moving on!"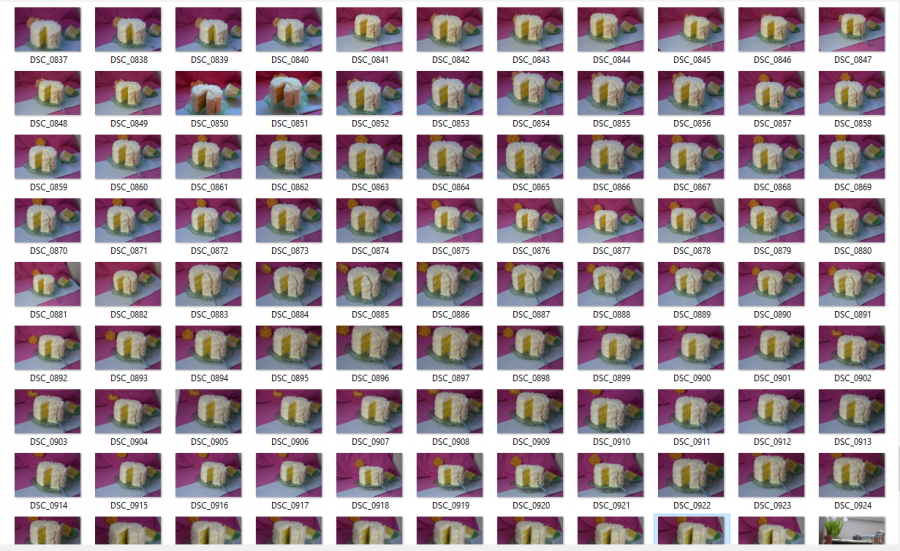 It sure was good enough.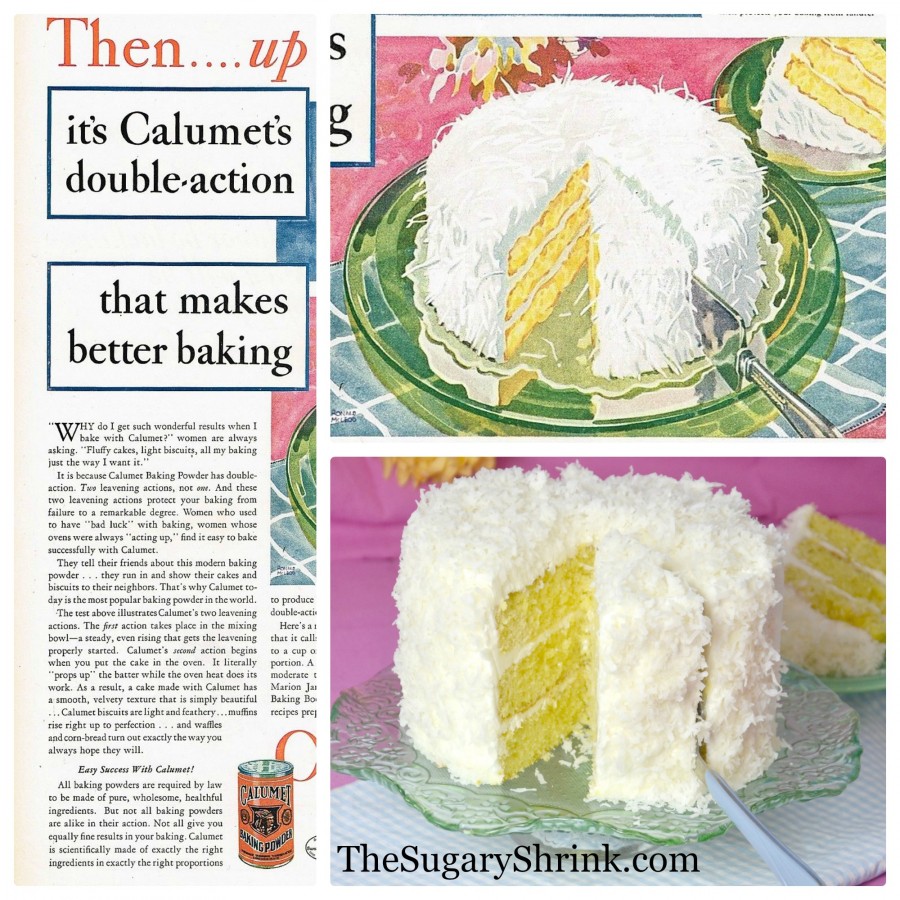 As frustrated as I might seem, I really adore this project and am already working on additional recreations.  Finding the right plates, trays, and tablecloths is as much fun as the baking – it challenges me to create something that looks…good enough.
I'm grateful for my life partner!  He's so patient with me and my vision.
I'm grateful for our people and sobriety.