Strawberry Lemonade Layer Cake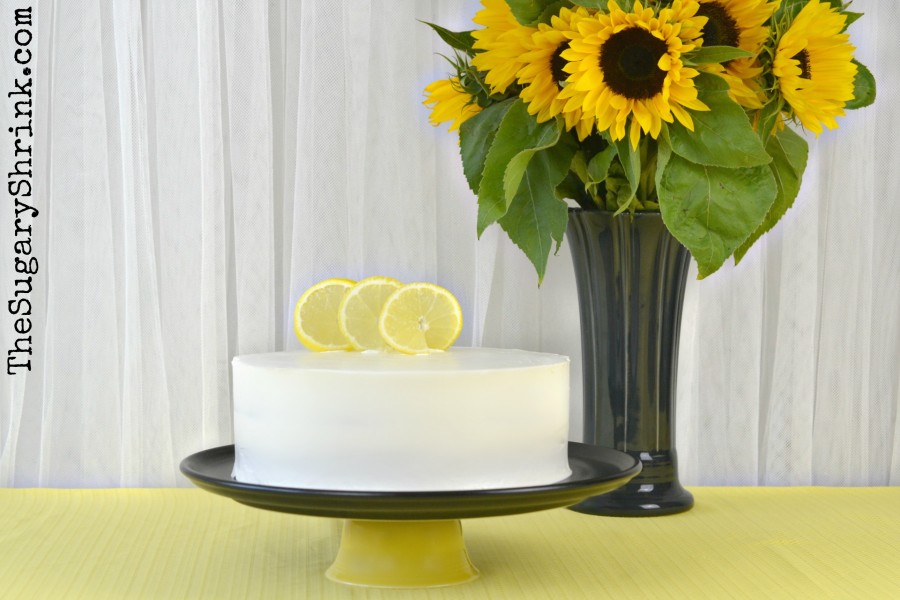 Lemon and Strawberry Layer Cake with Lemon Swiss Meringue Buttercream Filling and Frosting
Sometimes Lemon Layer Cake is the answer and I don't even care about the question!  On this particular day, I was feeling a little bit ornery and wanted to bake a surprise-inside cake.  Besides, who doesn't love a fun little checkerboard?  I've baked and blogged about them here and here.
But really… I just wanted to bake a lemon cake.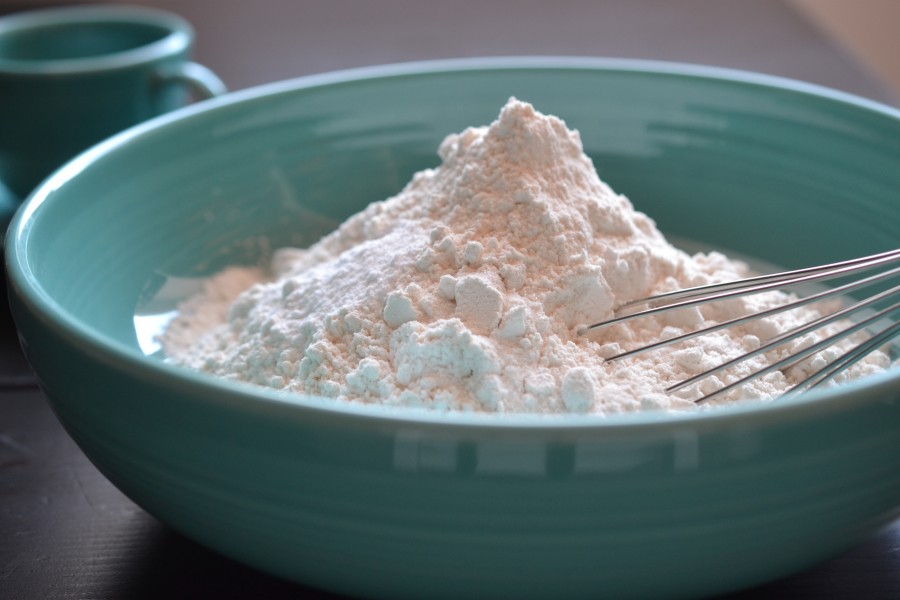 My usual Lemon Layer Cake is a bit dense for the delicate rings necessary for the checkerboard, so I adapted my favorite Classic Vanilla Layer Cake.  It's really important to the success of this recipe to use cake flour, but if it's not available to you, all-purpose will do.
The less cake flour is stirred, the better.  I didn't quite fully incorporate the ingredients prior to dividing the batter in half – stirring in the tinting gel would be enough to finish the task.
If ever there was a time to use parchment paper to line the bottom of the cake round, it's now!  This is not the time to lose part of the sponge to the bottom of the pan.
I do love these colors – what a fantastic contrast!
Some bakers and cake designers advocate adding buttercream to the interior edge of the rings, but I don't think it's necessary.  I haven't had any experience with the cake slice falling apart and I love the uninterrupted checkerboard effect.
Using a serrated knife, carefully cut the sponge into a bullseye.
Swap the middle rings between the two layers.
The Lemon Swiss Meringue Buttercream went together very well… and the flavor is simply maddening (it's that good).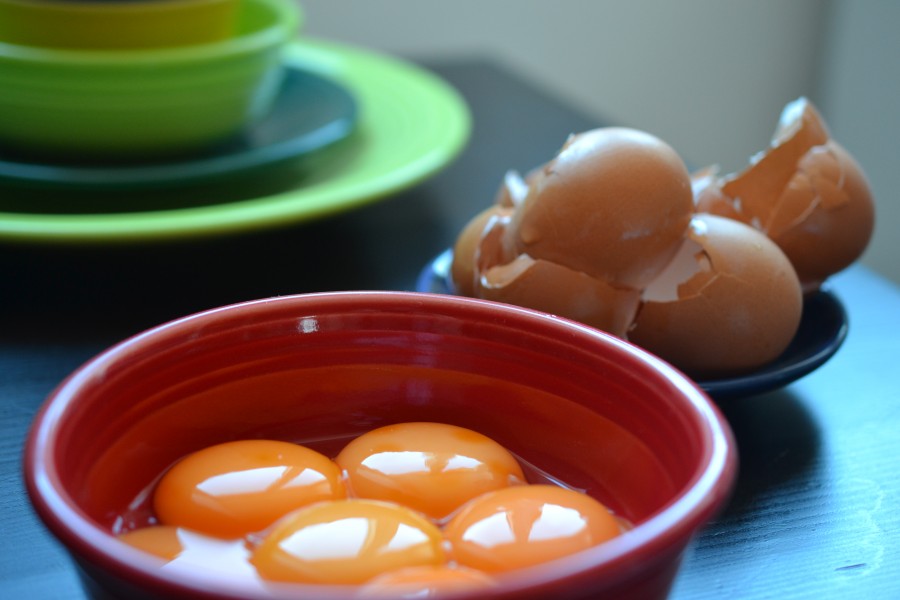 Once the cake rounds and buttercream are ready, construct the cake.
I wanted a simple exterior design for this cake in order to reduce any visual conflict between the outside and inside of the dessert.
Using my Homer Laughlin Fiesta Dinnerware Foundry Cake Plate was perfect for the job.  It's sturdy and provides a wonderful platform for an elegant design.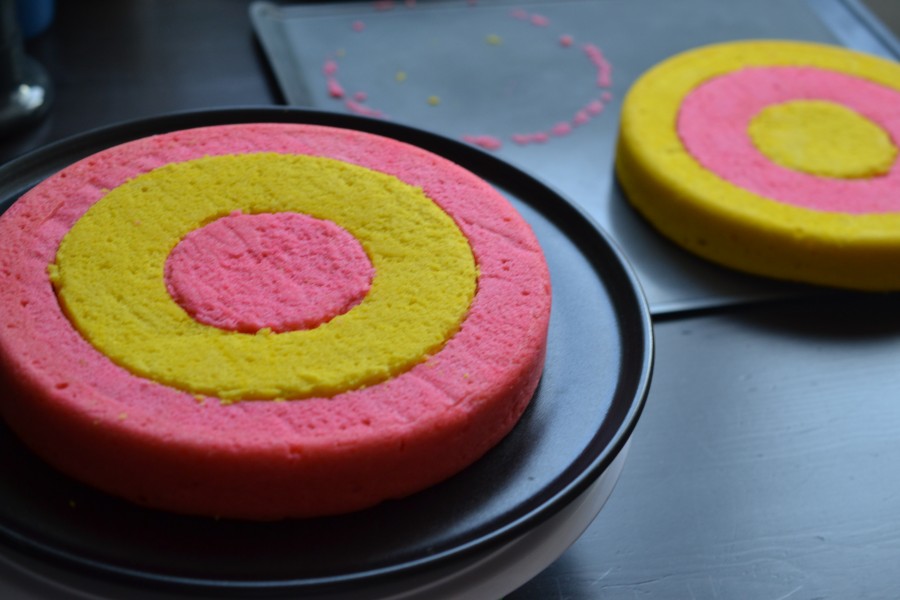 For this cake, I used my 9″ cake rounds which equates to 4 ice cream scoops of buttercream between layers.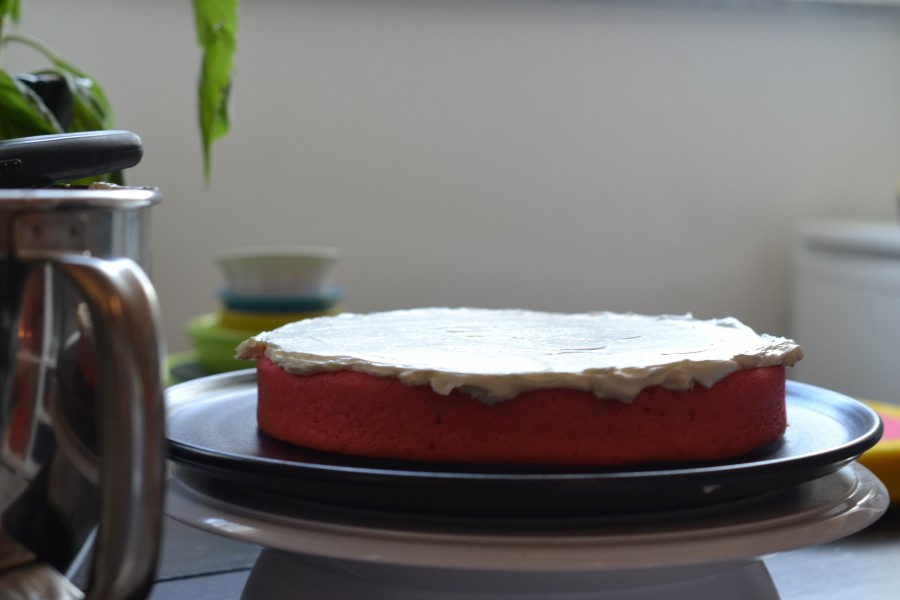 The colors, flavors, and design of this cake are so endearing; I was very happy with the results.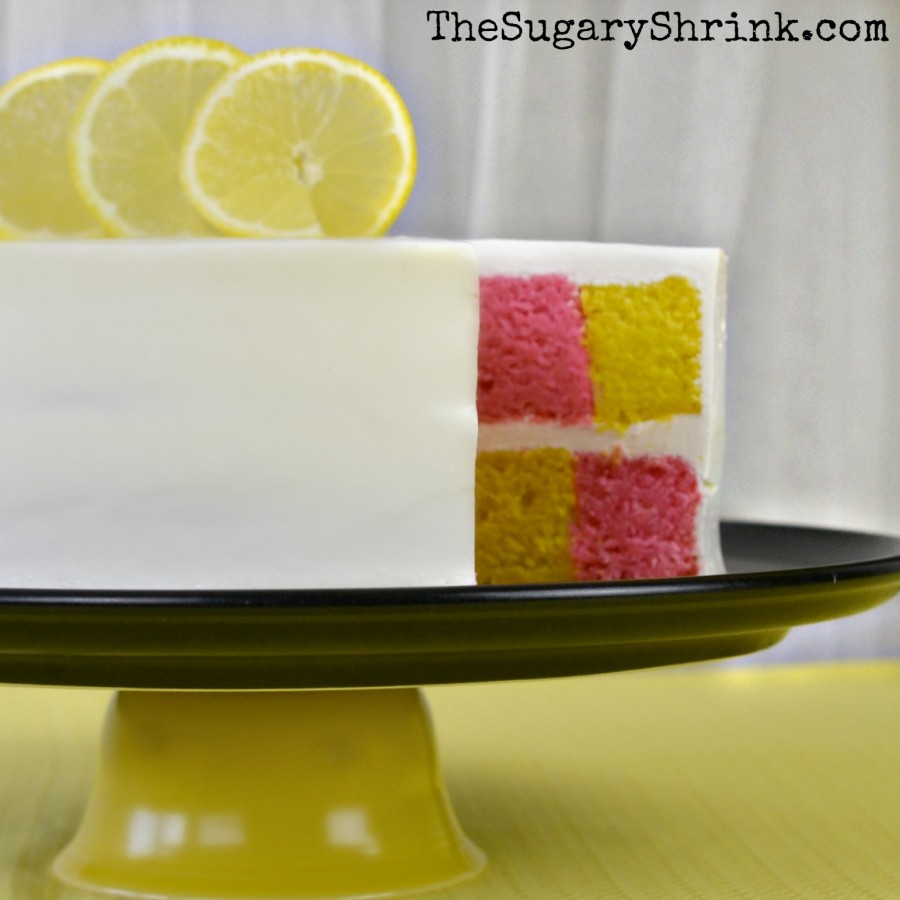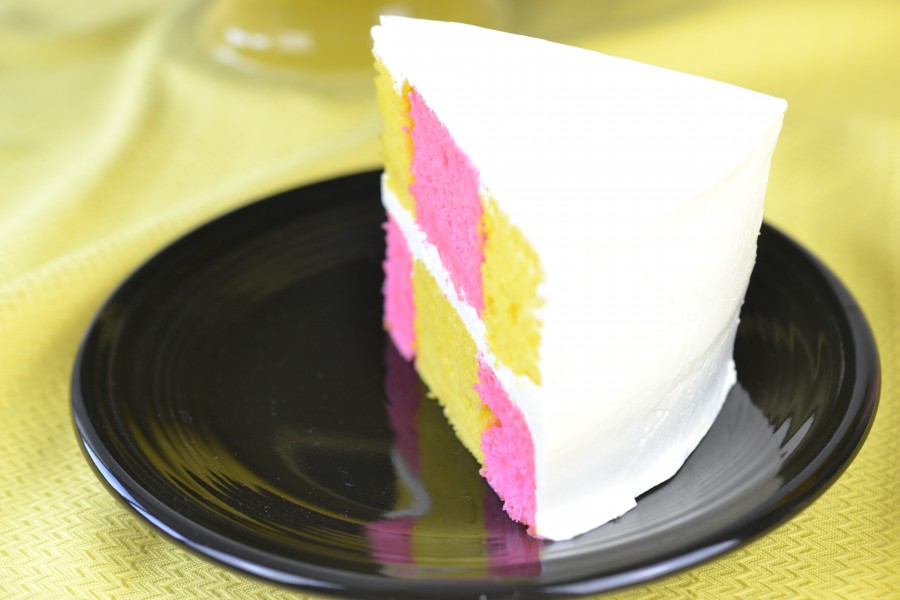 This was a delicious and very fun cake.  How lucky am I??
I'm crazy about my life partner husband, our people, and sobriety.  It's just that simple.