Wildflowers with Chocolate Layer Cake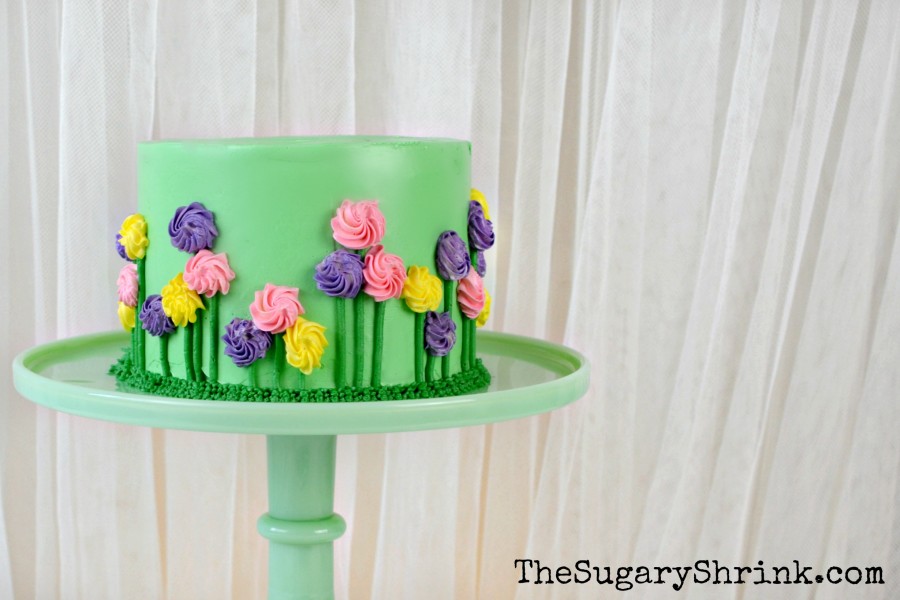 Triple-layer Chocolate Cake, Vanilla Swiss Meringue Buttercream Filling, and tinted Vanilla Swiss Meringue Buttercream Frosting with a garnish of Buttercream Wildflowers
I'm keeping it simple with this delightful Chocolate Layer Cake.  It's one of my very favorite go-to recipes… it's what I bake when I'm not sure what to bake next.
The design for this cake was inspired by our July 4th tandem cycle tour over to Wissembourg, France with camping in Lauterbourg, France before cycling back home.  It was a wonderful trip filled with the beautiful scenery of the Alsace region of Germany and France… there was rain, sunshine, and the feeling of accomplishing something challenging and difficult.
Along the way, we rode on many bike routes lined with delicate wildflowers of every color.  This is my interpretation of that part of the trip.
So… I started with a small 6″ round chocolate cake (and had enough batter remaining for a dozen cupcakes).  In order to bake even layers, I measure by weighing a nearly identical amount of batter in each pan.  Since not all cake rounds are created equal, I weigh each pan empty then factor the difference into the number of grams per pan.
And I know you know what comes next… the gentle encouragement to use  parchment paper in the bottom of the pan to prevent the cake from sticking.  It's a champ every time.
With the cake cooling, that's a great opportunity to prepare the buttercream.  For this cake, I opted for the lightness that is Swiss Meringue Buttercream.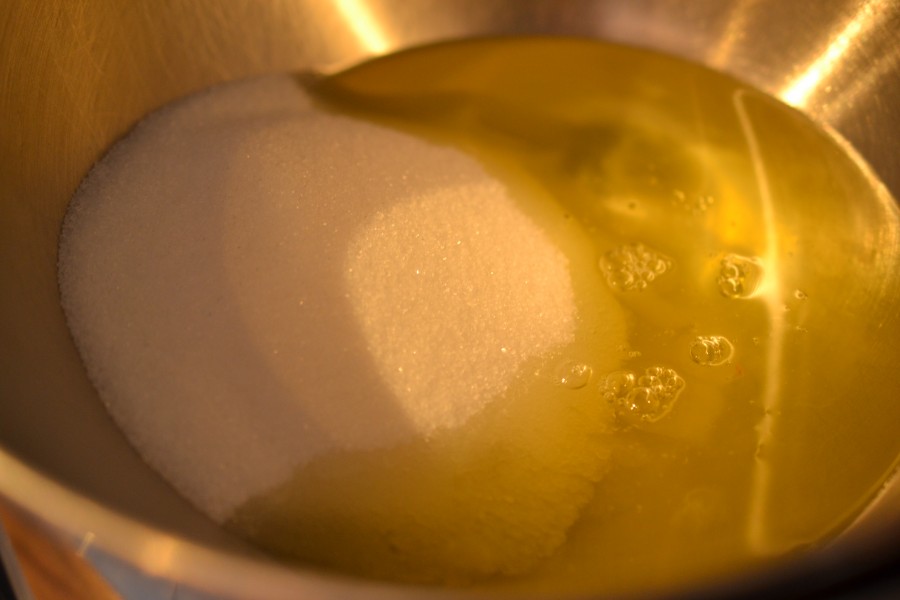 The white filling showcases the dark sponge, which is always a winner.  I added tinting gel to achieve the green frosting and flowers.
Simple doesn't necessarily mean easy.  Chocolate and Vanilla can be difficult to nail since each are a classic and the expectations are high.
Vanilla Buttercream is the standard by which other buttercreams are tested… and I was very happy with the results of this holiday-inspired cake.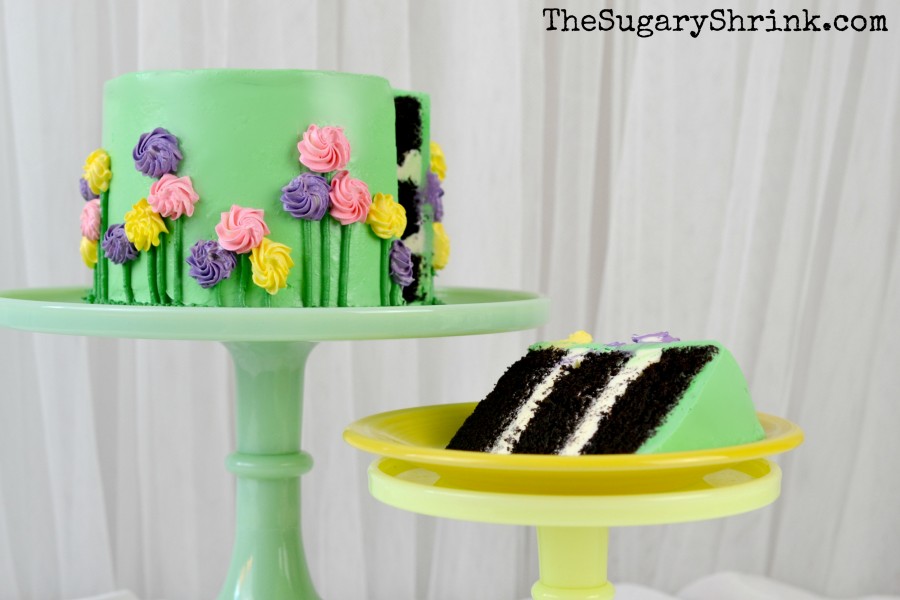 I am so very grateful for my life partner husband and the life we have made together.
I am grateful for our people and this season of being empty-nesters that allows us to schedule tandem cycling tours.
None of it's possible without sobriety.